March 14 - 20, 2021: Issue 487

Avalon Beach Reserve Heritage Marker For Old Kiosk Installed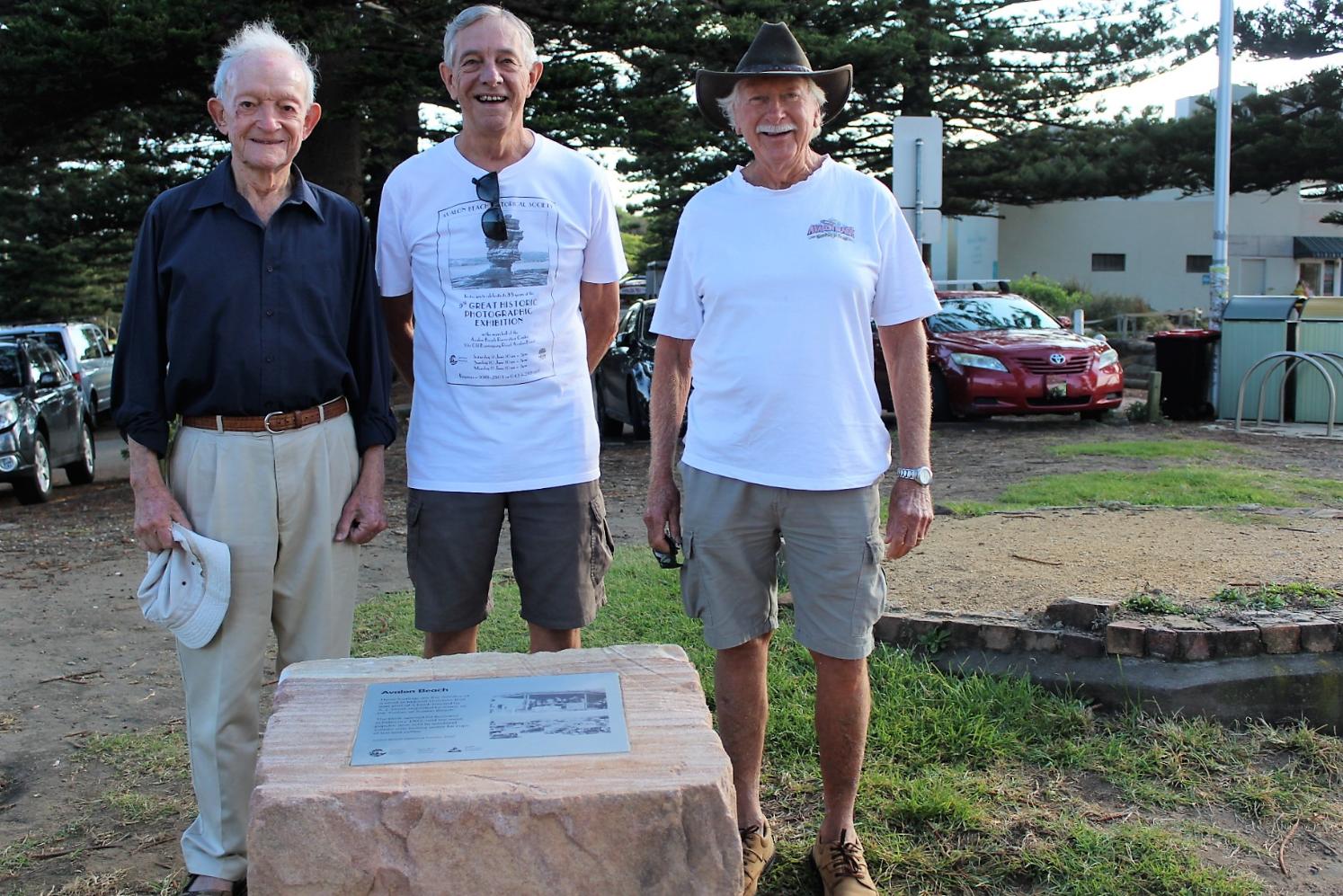 L to r: Peter Mayman, President of APA, Geoff Searl OAM, President of ABHS and Roger Sayers OAM with a heritage marker which offers the history of the footings of the Avalon Beach kiosk which can be seen to the right. photo:
A J Guesdon.
In 1932, Avalon Beach pioneer A.J. Small, erected a kiosk on the south Avalon headland. The kiosk catered for the day-trippers who were flocking to the northern beaches on weekends. In particular, in these early days of settlement in Avalon, the kiosk provided a source of boiling water for tea.
Avalon Beach Historical Society (ABHS) President and Avalon Preservation Association (APA) committee member Geoff Searl was alerted to the site by Pittwater Council in late 2011. Geoff worked with Council on preserving the site and designing a plaque to commemorate this slice of Avalon history.
This process was interrupted in 2016 when the 3 northern beaches Councils were amalgamated. Avalon Surf Life Saving Life Member and Avalon Preservation Association committee member Roger Sayers offered to help to restart the process with the new Council. After numerous discussions, NBC CEO Ray Brownlee was approached on behalf of ABHS and APA and approved the plaque on a sandstone base.
Geoff finalised the wording and graphic images on the plaque, which was finally fixed in place and revealed in early March 2021.
Geoff commented that this process, although very lengthy, was productive and worth it in the long run to commemorate an interesting piece of Avalon history.
ABHS' first meeting post COVID restrictions attracted 56 keen members and guests interested in our local history last Tuesday night at the Bowlo, in a COVID Safe environment.
President Geoff Searl OAM arranged a fun and informative "digital slide night" covering a range of topics, which as usual disclosed never before seen, or forgotten images and stories.
As one long time resident member remarked afterwards "Its amazing how much you realise you've forgotten when you see some of these photos'' [of local scenes, people and places].
Eight Straight State Titles For Newport: 2021 NSW Open Surf Life Saving Championships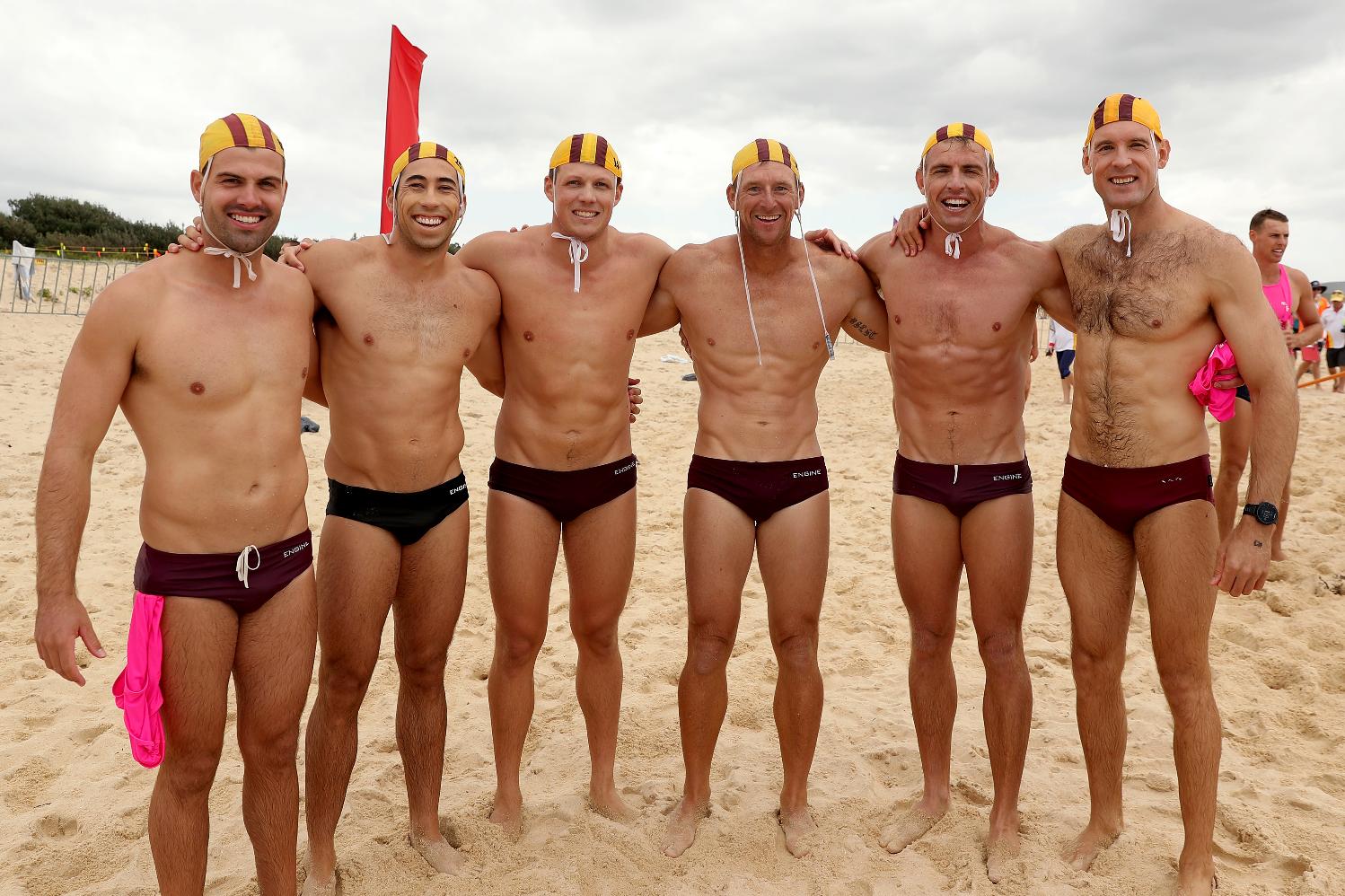 Newport wins! - photo by Shane Myers
Newport's stellar performance over three days of racing, including winning both the Open Male and Female Iron events, looks to have secured them an incredible eighth straight NSW Championships title.
The 2021 NSW Open Surf Life Saving Championships, proudly supported by Your local club, wrapped up at Swansea Belmont and Redhead SLSCs on Sunday March 7th. With Lifesaving events and the Surfboat competition still to run in coming weeks, the sizable lead held by the Newport club will no doubt see them crowned NSW Champions yet again.
Newport caps were in the lead in almost every race with the standout performances of power couple Maddie Spencer and Jackson Borg sealing the deal. Spencer took out the Open Female Board race and shortly after overtook Manly's Naomi Scott on the run up the beach to win the Open Ironwoman.
Spencer along with Emily Doyle and Lizzie Welborn also won the Open Board Relay and the Surf Teams. For emphasis, Spencer powered up the beach to overtake Nth Bondi's Lily Finati in the final leg of the premier event, the Open Taplin Relay. Jemma Smith looked to take out the Single Ski race comfortably and with the team, the Open Ski Relay.
"It's been a huge three weeks but we've all been really excited to get back to teams racing again," said Maddie Spencer. "We've got some really good teams combos in both male and female right through the divisions. Last night we were sitting behind Wanda in the pointscore so we were all keen to rip in, do our best and get it done today and we've come home with a great result.
"To win the Ironwoman today was very unexpected," said Spencer, "I would have been happy with a podium spot but to get the win on the sprint finish up the beach – I was over the moon."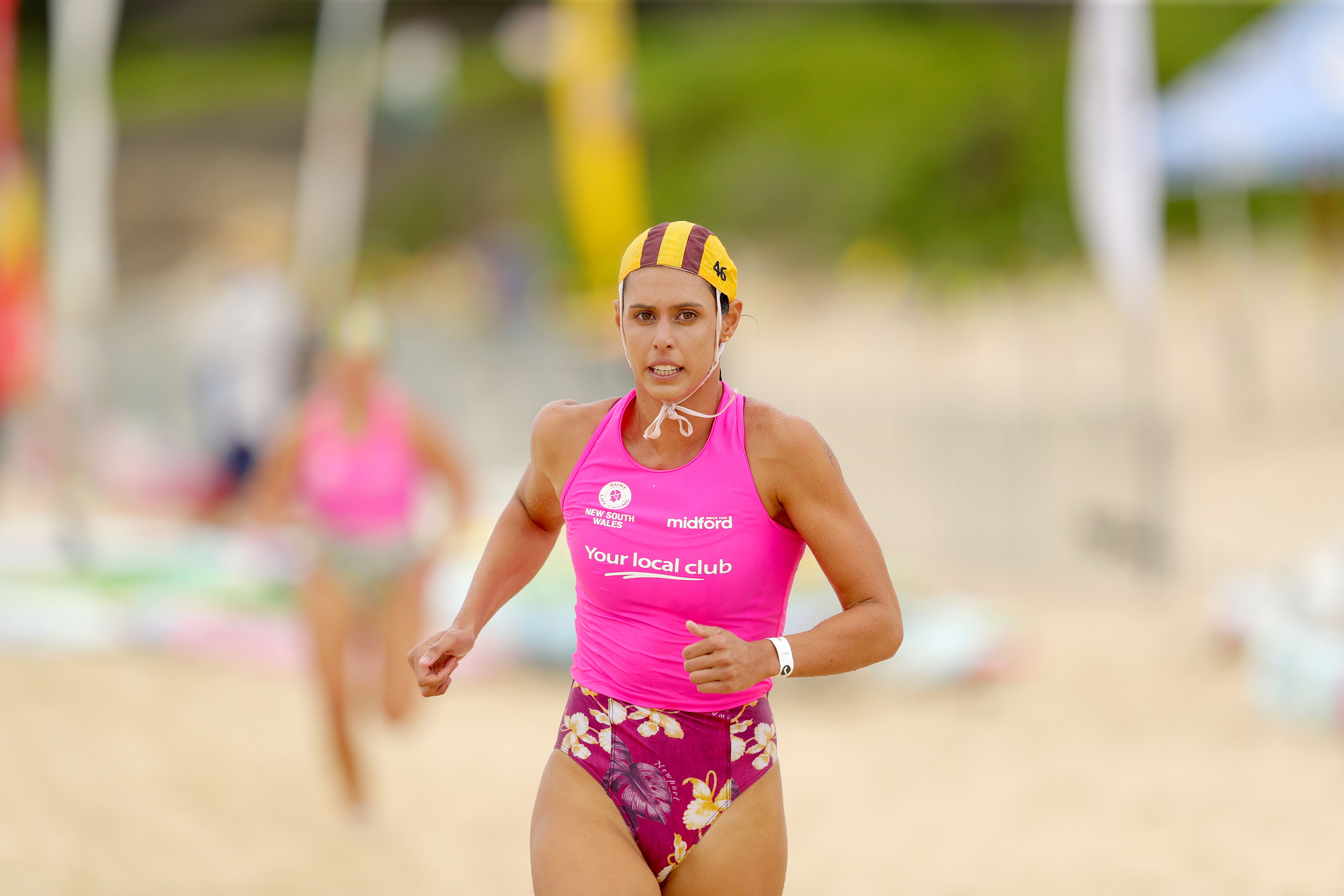 Maddie Spencer - photo by Shane Myers

The Newport boys were just as impressive, with Borg leading the way, winning the Open Ironman and Surf Teams races. Mitch Trim cruised home first in the Open Ski and with Max Brooks and Jayke Rees in the Ski Relay.
Australian Surf Rowers League (ASRL) 2021 Open A Huge Success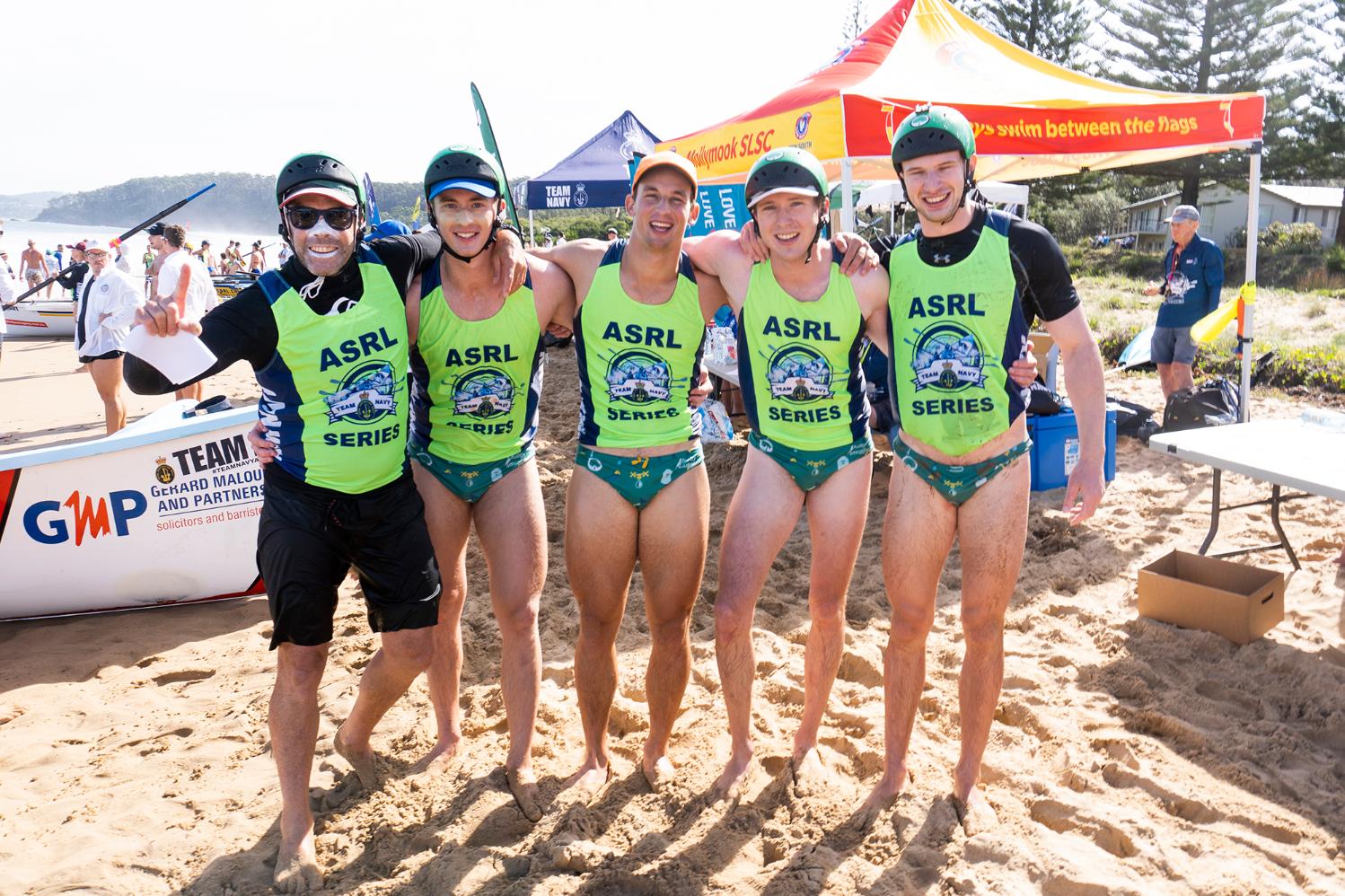 Palm Beach SLSC's Under 23's, Plumbers - winners. photo by Malcolm Trees
Palm Beach have won FIVE out of the last SIX Under 23 Male ASRL Open Championships, with Peter Spence sweeping four of those victories.
In addition, the club has won the past three Australian Titles in the category.
The Australian Surf Rowers League (ASRL) Open was held at Long Beach and Mollymook from March 5th to 7th 2021.
Almost 1500 surf boat rowers from 291 crews competed in Male and Female events across Junior, Open, Reserve, Masters, and Interstate categories. Racing was held in challenging yet exciting conditions across two beaches. An additional 100 volunteers and workforce from across Australia volunteered their time at the event.
The ASRL were grateful to be able to bring such an event back to Mollymook after the tourism destination was hit by the 2020 fire crisis as well as tourism restrictions from COVID. It was a privilege to return back to such a welcoming and generous community, at both Mollymook and Long Beach.
The generosity continues with our sponsor Team Navy. We were fortunate to have Captain Ben Hurst present at numerous medal ceremonies across the event, which further strengthens the alliance between the Navy and the ASRL.
ASRL President Michael Brooks said that the event was a success, and that the organisation were extremely proud of bringing the event to Mollymook throughout this unprecedented time.
"Unfortunately, we couldn't see several crews attend the event at Mollymook due to the ongoing uncertainty of COVID, although we were pleased to have the support for this event at Mollymook for a second year", Mr Brooks said.
Mr Brooks added, "Despite these uncertain times, we are more than amazed by the turn out to The ASRL Open. The changing conditions across both location of Mollymook and Long Beach challenged crews across all divisions, making for tough racing along with brilliant spectating across the weekend."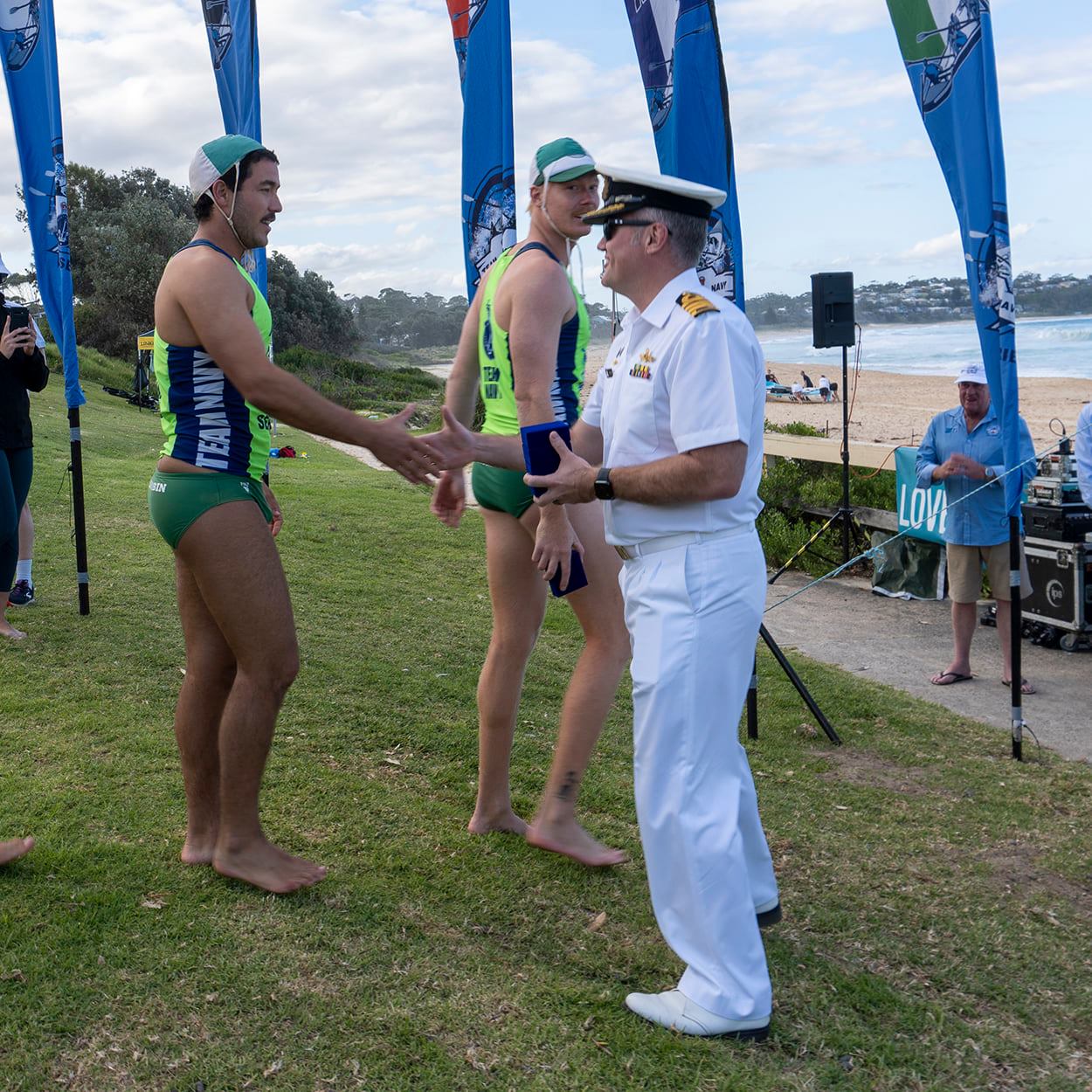 Results and more of Malcolm Trees spectacular photos run as this Issue's Pictorial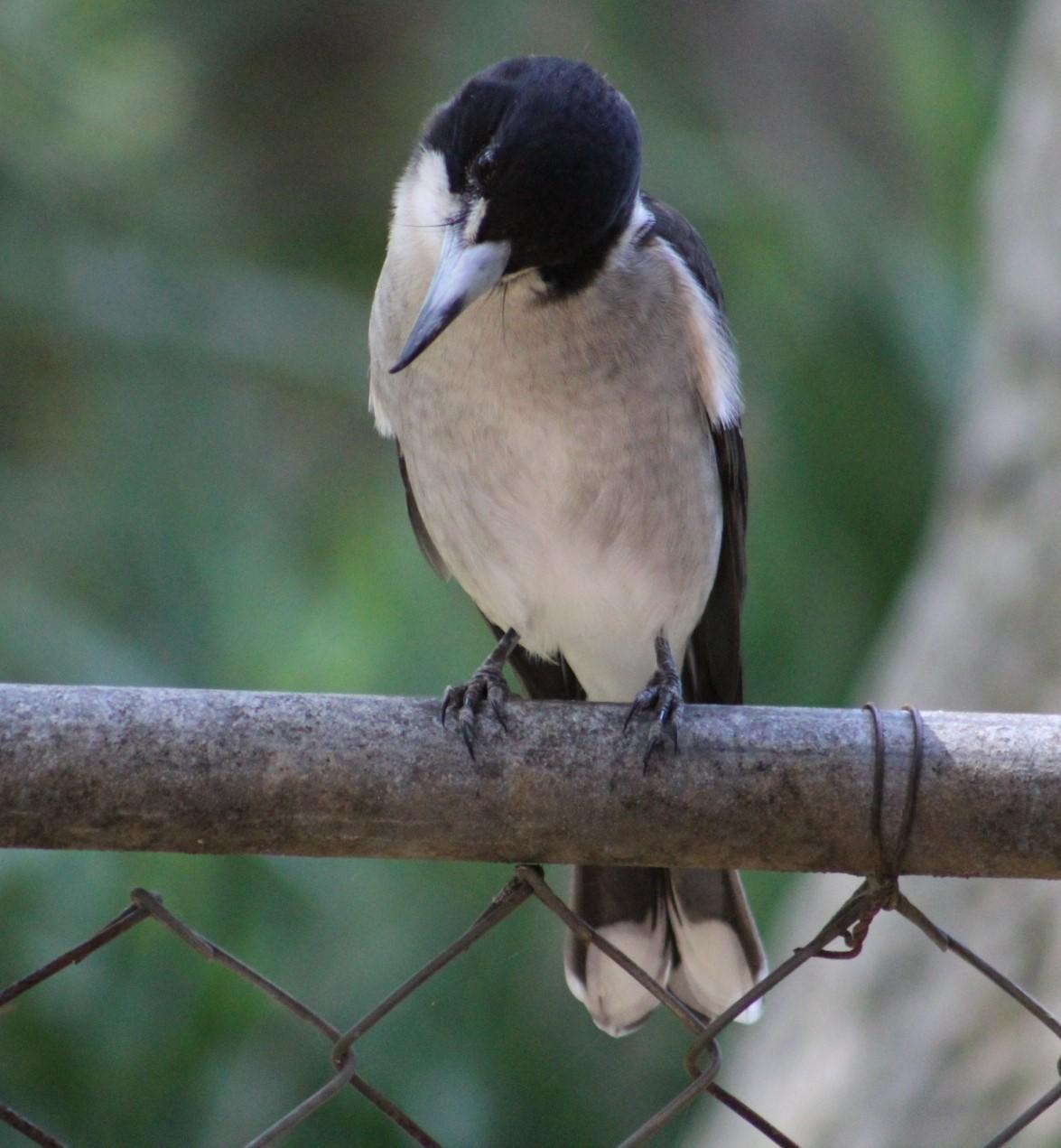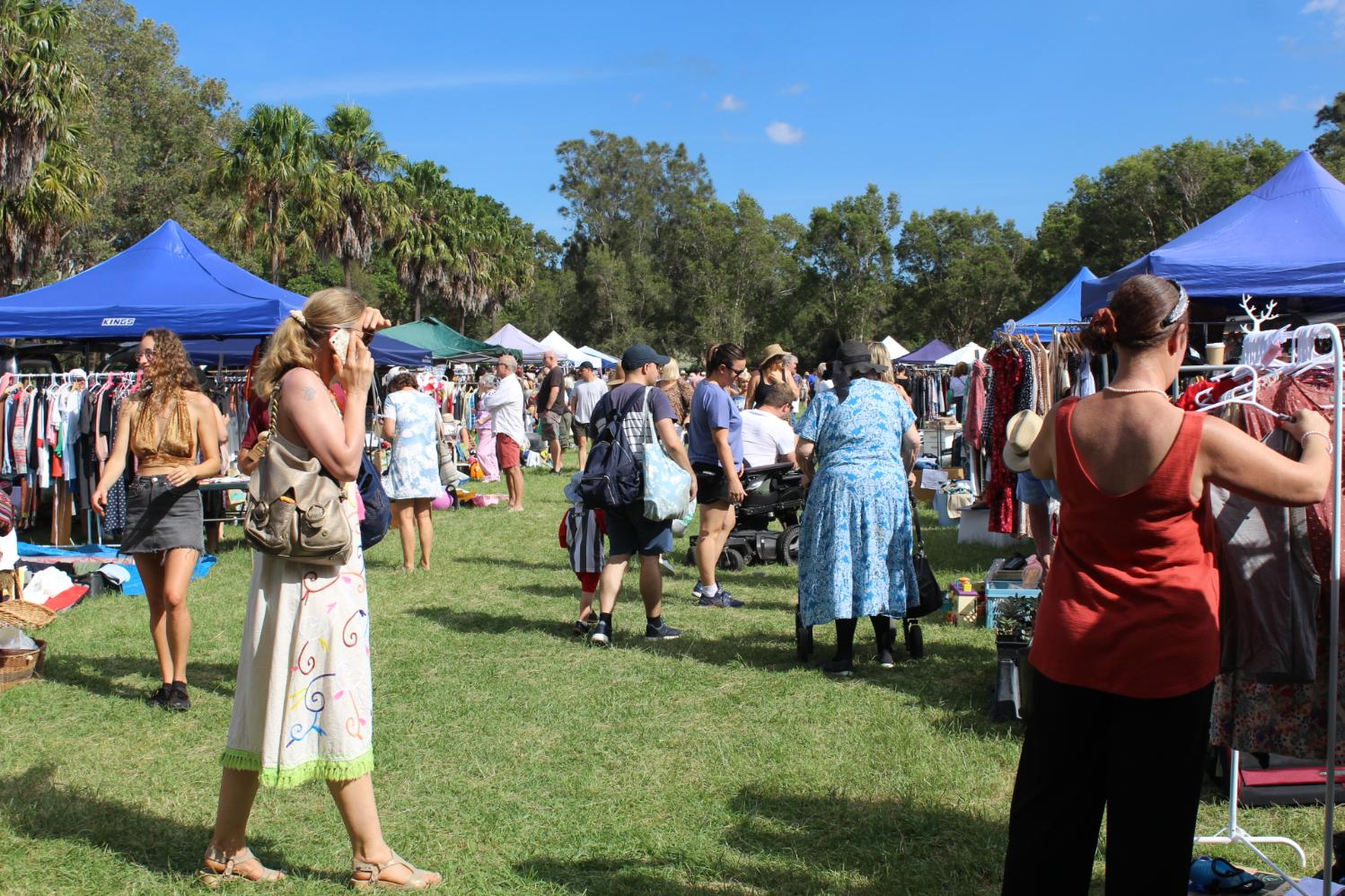 Avalon Car Boot sale - market in Dunbar Park, Saturday March 13, 2021. Photo: AJG.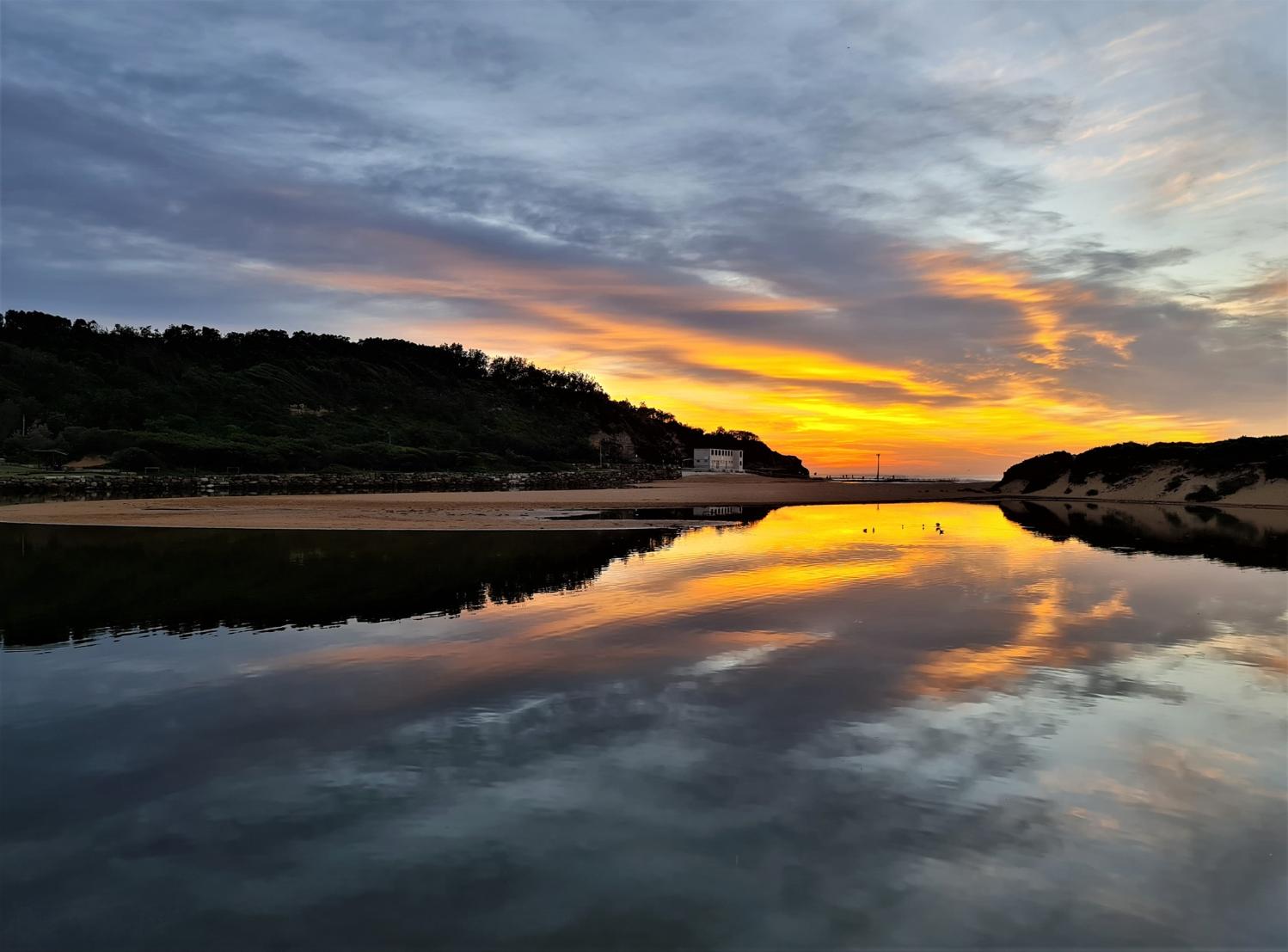 Captyruing a Sunrise at Narrabeen Lagoon entrance - photo by Joe Mills, Monday March 9th, 2021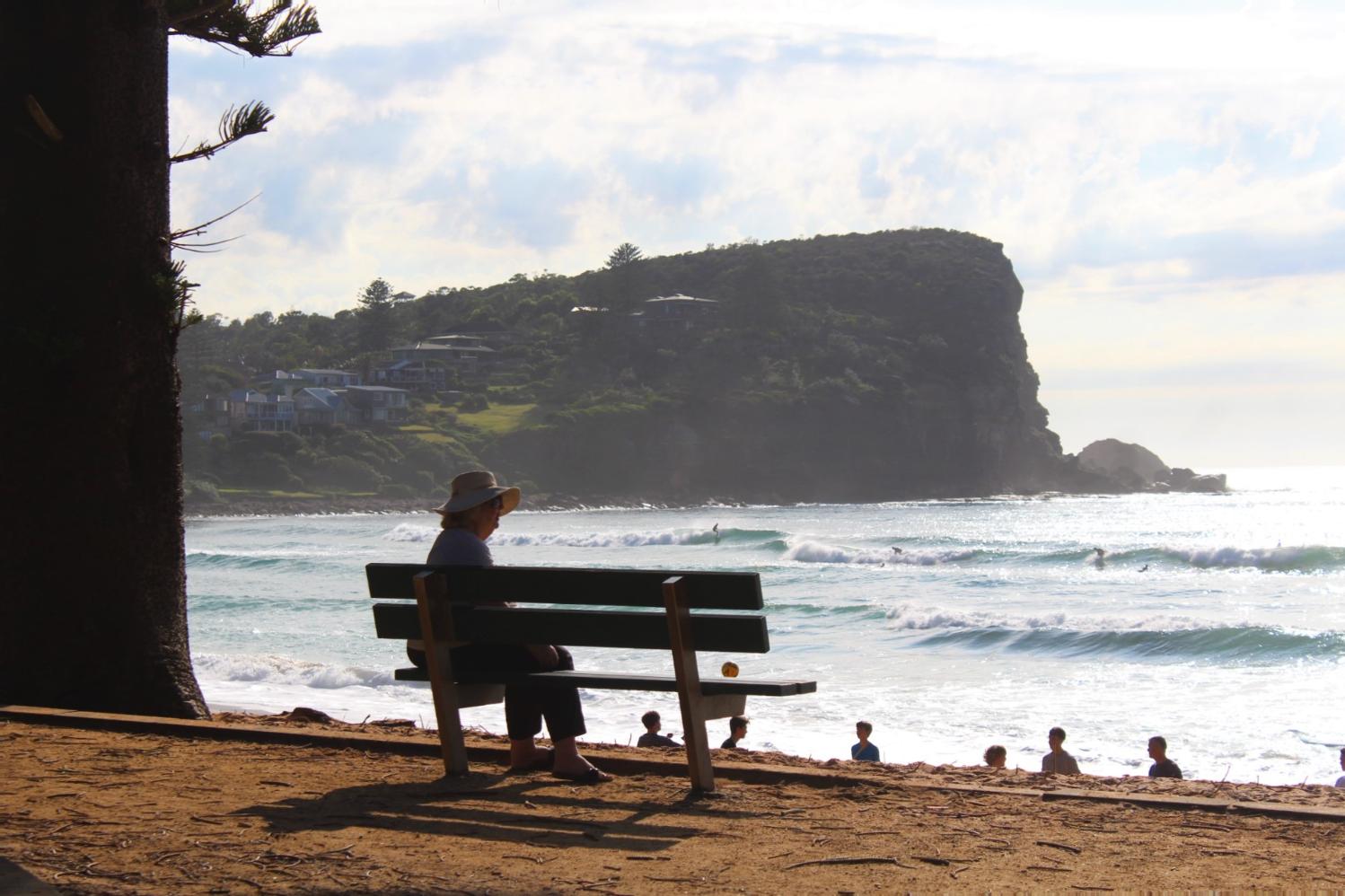 Enjoying an early morning balmy breeze on the Avalon Beachfront. Photo: AJG.
Past Features Archives (pre 2014)
Pittwater Online News was selected for preservation by the State Library of New South Wales and National Library of Australia. This title is scheduled to be re-archived regularly.
Archived Issues (2014 on) may be accessed here: pandora.nla.gov.au/tep/143700