March 14 - 20, 2021: Issue 487

Australian Surf Rowers League (ASRL) 2021 Open A Huge Success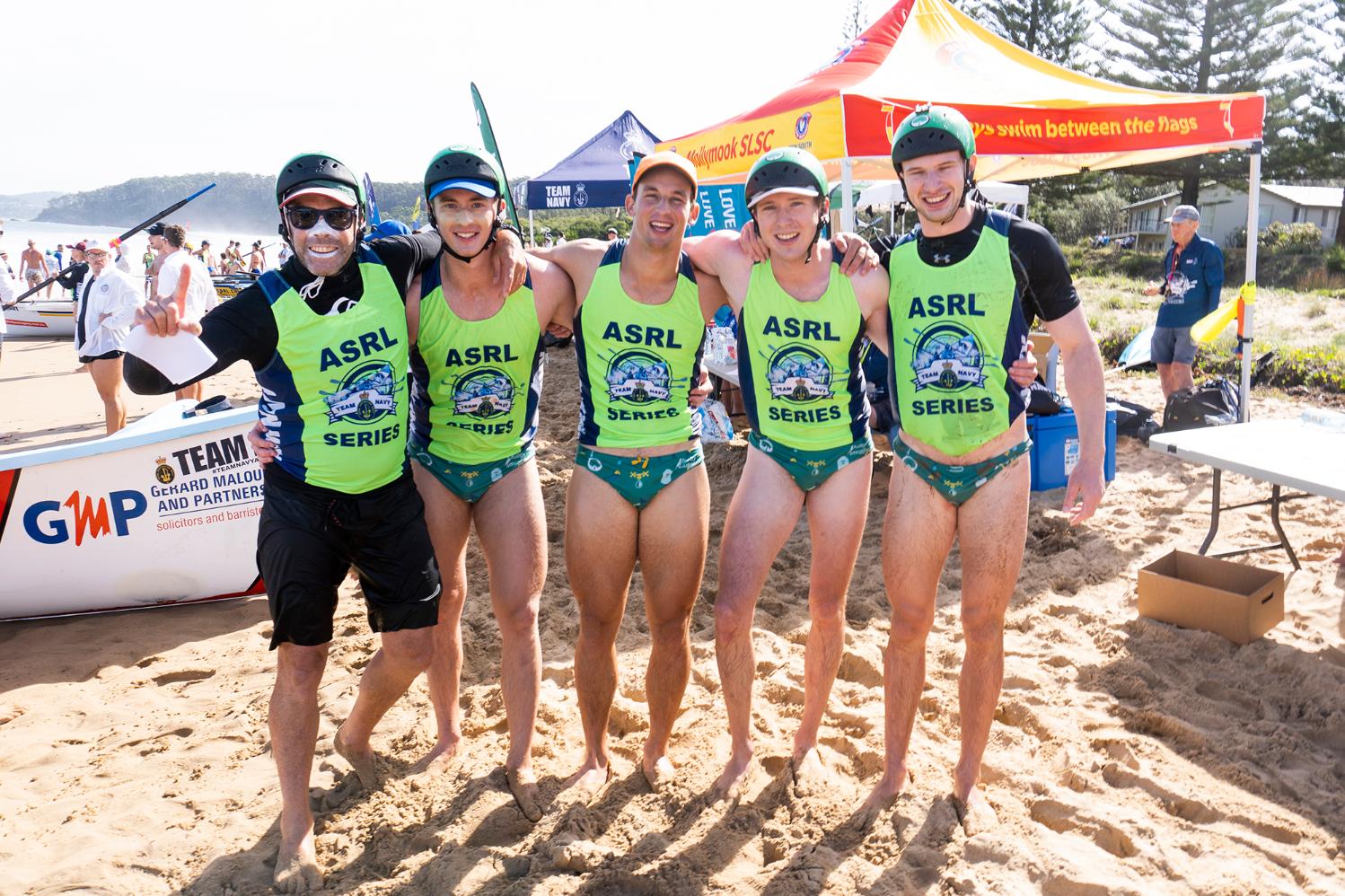 Palm Beach SLSC's Under 23's, Plumbers - winners. photo by Malcolm Trees
Palm Beach have won FIVE out of the last SIX Under 23 Male ASRL Open Championships, with Peter Spence sweeping four of those victories.
In addition, the club has won the past three Australian Titles in the category.
The Australian Surf Rowers League (ASRL) Open was held at Long Beach and Mollymook from March 5th to 7th 2021.
Almost 1500 surf boat rowers from 291 crews competed in Male and Female events across Junior, Open, Reserve, Masters, and Interstate categories. Racing was held in challenging yet exciting conditions across two beaches. An additional 100 volunteers and workforce from across Australia volunteered their time at the event.
The ASRL were grateful to be able to bring such an event back to Mollymook after the tourism destination was hit by the 2020 fire crisis as well as tourism restrictions from COVID. It was a privilege to return back to such a welcoming and generous community, at both Mollymook and Long Beach.
The generosity continues with our sponsor Team Navy. We were fortunate to have Captain Ben Hurst present at numerous medal ceremonies across the event, which further strengthens the alliance between the Navy and the ASRL.
ASRL President Michael Brooks said that the event was a success, and that the organisation were extremely proud of bringing the event to Mollymook throughout this unprecedented time.
"Unfortunately, we couldn't see several crews attend the event at Mollymook due to the ongoing uncertainty of COVID, although we were pleased to have the support for this event at Mollymook for a second year", Mr Brooks said.
Mr Brooks added, "Despite these uncertain times, we are more than amazed by the turn out to The ASRL Open. The changing conditions across both location of Mollymook and Long Beach challenged crews across all divisions, making for tough racing along with brilliant spectating across the weekend."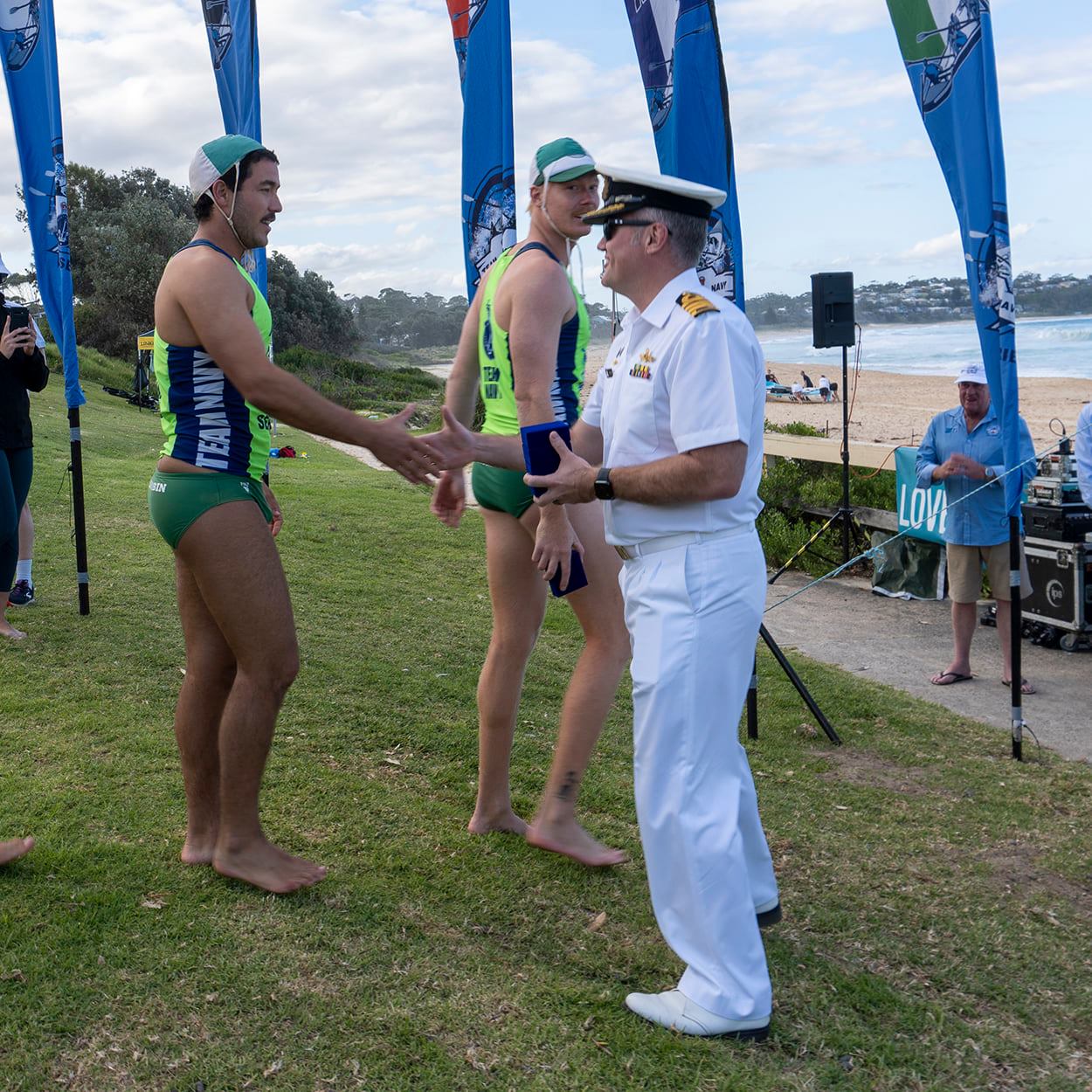 The ASRL would like to thank their on-going partnerships and support from the following;
Team Navy
The NSW Government through it tourism and major events agency
Destination NSW
Surf Life Saving Australia
Shoalhaven City Council and
Mollymook SLSC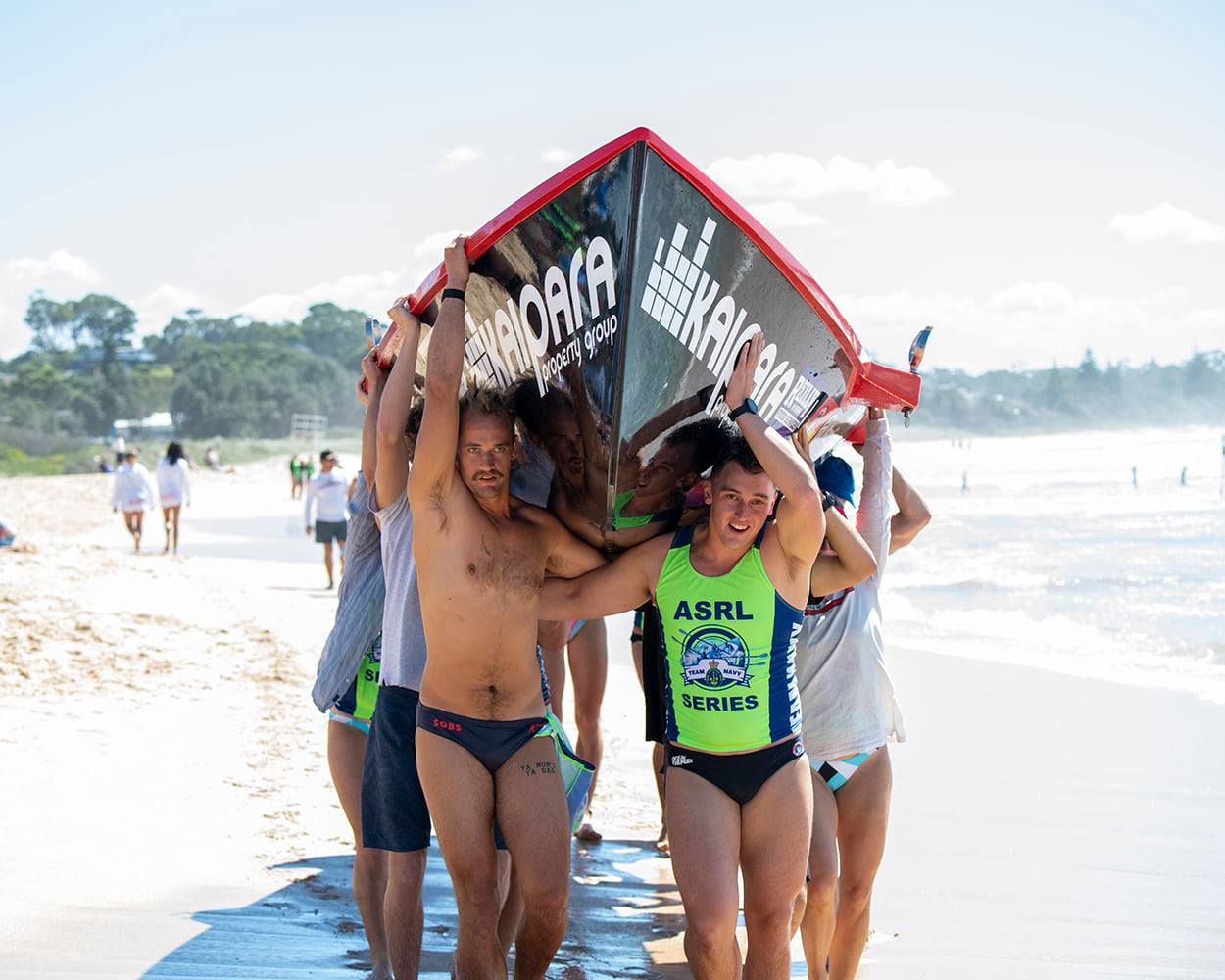 Results
OPEN, RESERVE, U23, U19
OPEN FEMALE OPEN MALE
Place Final Place Final
1 Currumbin Cockatoos 1 Batemans Bay
2 Batemans Bay Baguettes 2 Bulli Team A
3 Lorne Edge 3 Caves Beach Meat Trays
4 North Cronulla Funkys 4 North Cronulla Funky As
5 Noosa Heads Chums 5 Lorne Chops
6 Coogee Recoverie DNF South Curl Curl Death Riders
RESERVE FEMALE RESERVE MALE
Place Final Place Final
1 Currumbin Concords 1 Currumbin Krakens
2 Currumbin Scram 2 Elouera Wilko
3 Batemans Bay Phoenix 3 North Cronulla Patsys
4 Noosa Heads Bandits 4 Kempsey Cresent Head Mega Men
5 Brighton (SA) Broncos 5 Queenscliff Mollycoddlers
6 Noosa Heads Bowerbirds 6 North Curl Curl No Name No Idea
U23 FEMALE U23 MALE
Place Final Place Final
1 Palm Beach Panthers 1 Palm Beach Plumbers
2 Noosa Scrub Turkeys 2 Wanda Weapons
3 Nth Narrabeen King Prawns 3 South Curl Curl Lamp
4 Somerton Stormers 4 Nth Cronulla Young Guns
5 Wanda Wedgies 5 Maroochydore Meat Trays
DNF Dicky Beach Tooshies 6 Somerton Sticky Wickets
U19 FEMALE U19 MALE
Place Final Place Final
1 Dicky Beach Dandelions 1 Sth CurlCurl Underdogs
2 South Port (SA) Stormies 2 Maroochydore Force
3 North Cronulla Bofs Girls 3 Bulli Team A
4 Noosa Heads Kookaburras 4 Redhead Chili Coconuts
5 Maroochydore Mung Beans 5 Currumbin Wulfings
6 Avalon Alpacas 6 Avalon Beach Hueys
INTERSTATES
1st - NSW 113
2nd - QLD 110
3rd - SA 98
4th - VIC 85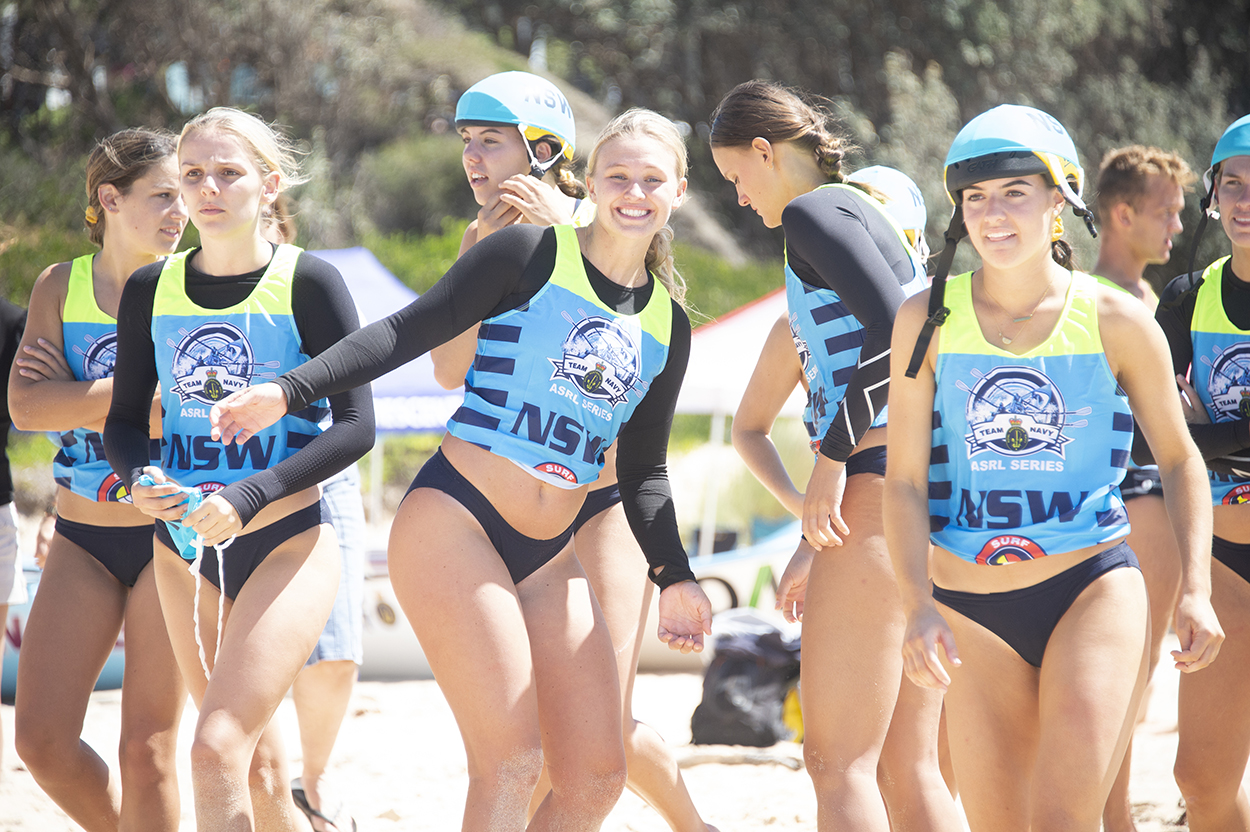 NSW State Team - photo by Malcolm Trees
MASTERS
160 FEMALE
Place Final
1 Wambi Wasabi Warriors
2 Broulee Griffin Braves
180 FEMALE
Place Final
1 Batemans Bay Phoenix
2 Wanda Kessels
3 Nobbys Together
4 Elouera Elouera
200 FEMALE
Place Final
1 Coogee Cogs
2 Avoca Beach Zuluz
220 FEMALE
Place Final
1 Farhaven Hot Catch
160 MALE
Place Final
1 Corrimal Black
2 Elouera Great Men
3 North Cronulla Purds
4 Cronulla Team A
5 Wanda Thumpers
180 MALE
Place Final
1 Bronte Beserkers
2 Broulee Mixed Grill
3 Avalon Beach Red
4 Jan Juc Team A
5 Umina The Lepers
6 Somerton Melons
200 MALE
Place Final
1 Kempsey-Cres Head The Tips
2 Bilgola Team A
3 Mermaid Mayhem
4 Mordialloc Ecoli
5 Sth Maroubra Snagglepuss
6 Gerringong Vbs
220 MALE
Place Final
1 St Kilda Angry Dogs
2 Warriewood Crustys
3 North Cronulla Koros
4 Noosa Heads Condors
240 MIXED
Place Final
1 South Curl Curl White Bread
2 Bulli Team A
3 Fairhaven Furphys
240 MIXED
Place Final
1 Nobbys Dixon Park 260s
2 Burnie Gold
3 Coolangatta Magpies
4 Gerringong Weeri Men
5 Mollymook Venerable Veterans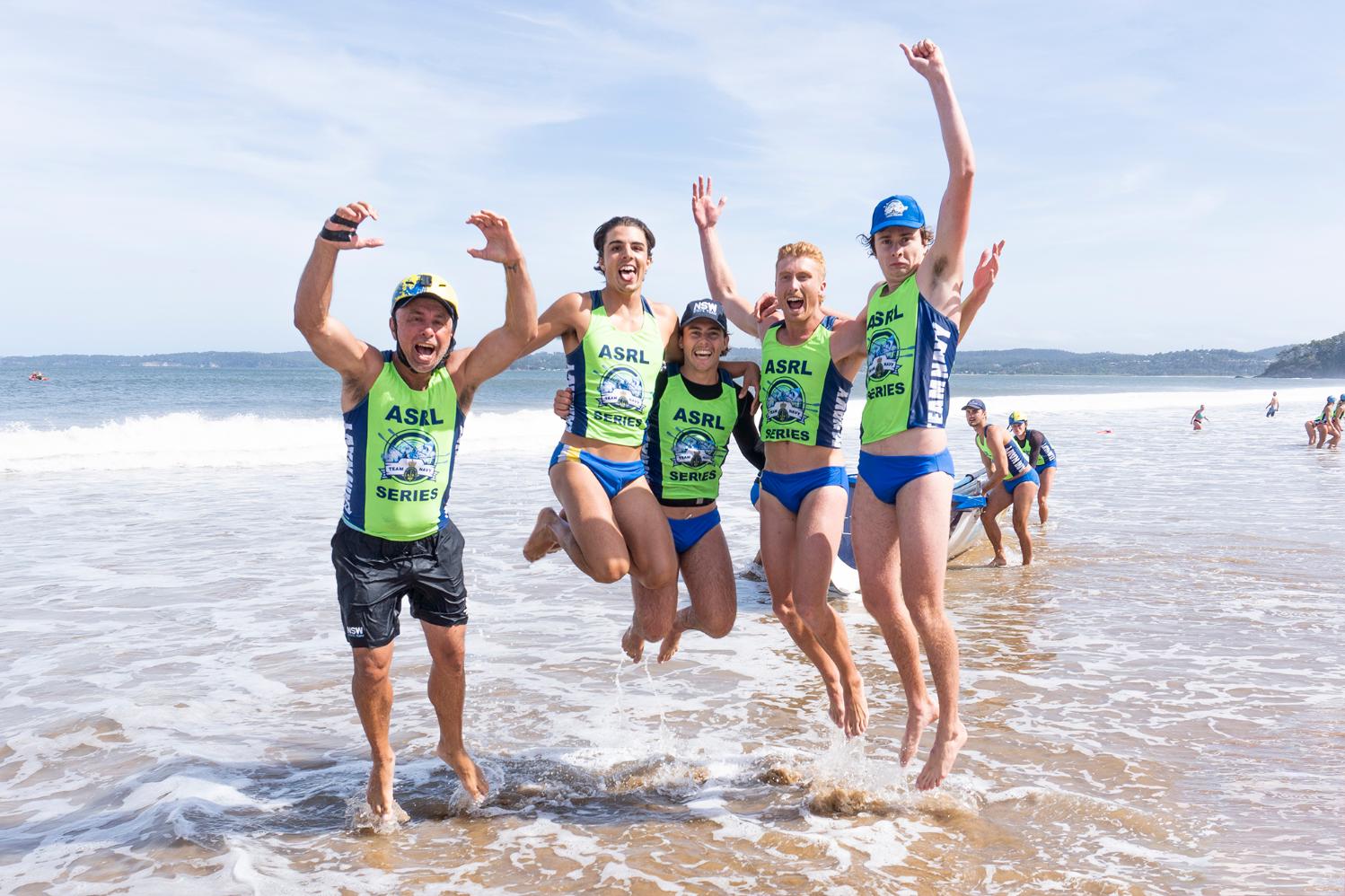 Sth CurlCurl Under 19's Underdogs - winners. Photo by Malcolm Trees
Australian Surf Rowers League (ASRL) Open Pictures 2021

Photos by Malcom Trees