November 29 - December 5, 2020: Issue 476

Palm Beach Sailing Club Hosts The 2020-21 NSW Hobie States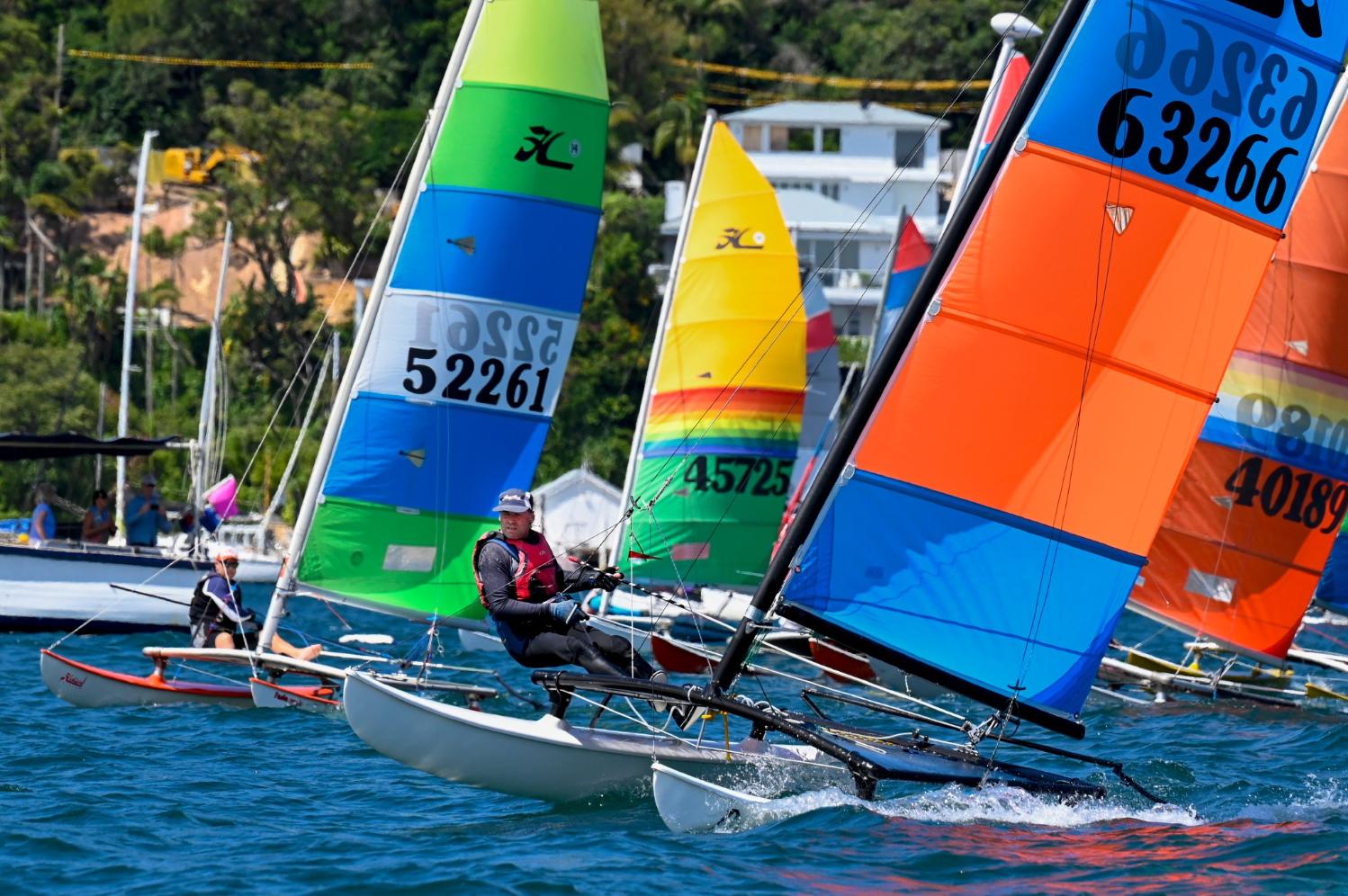 The NSW Hobie Class Association is excited to be joining with our hosts Palm Beach Sailing Club to sail the 2020 Hobie State Titles on the beautiful waters of Pittwater.
This event is open to ALL CLASSES of Hobies and will be held on Saturday 28th and Sunday 29th of November 2020.
Palm Beach Sailing Club is located on the north eastern shore of Pittwater and is home to an active fleet of Hobie enthusiasts with World Champions and Olympians among members.
This year's States haven't been the smoothest so far. On August 2nd 2020 Hobie Cat NSW received communication from Vincentia Sailing Club who have declined to host the 20/21 Hobie Nationals.
''As your Association, we are working hard to find an alternative venue. '' the organisation stated
By August 9th they announced; 'We are excited to announce the 2020 NSW State Titles will be held 28-29 November at Palm Beach Sailing Club and will be open to ALL CLASSES! H14, H16, H18, Tiger and WildCat. '
The States are a great lead in to the Nationals which will be hosted by Vincentia Sailing Club, December 28th 2002 to January 5th 2021 on spectacular Jervis Bay.
On Saturday a fleet of 36 boats took to the water, including some very happy campers from Victoria.
Among those competing are Rod Waterhouse with Evan Darmanin as crew, Nina and Evelyn Curtis, John and Bronte Forbes, Anthony Duchatel with Walter Tuite as crew, Upu Kila with Ainslie Gordon and Linda Renouf up against some skilled sailors in all classes.
Although there is still a day of racing ahead of the fleet today (Sunday November 29th) results in from Saturdays show some slim margins between the leaders and some great sailing in yesterday's fluky winds.
Finals results will be added in as they come to hand. Results available HERE, along with some more great images.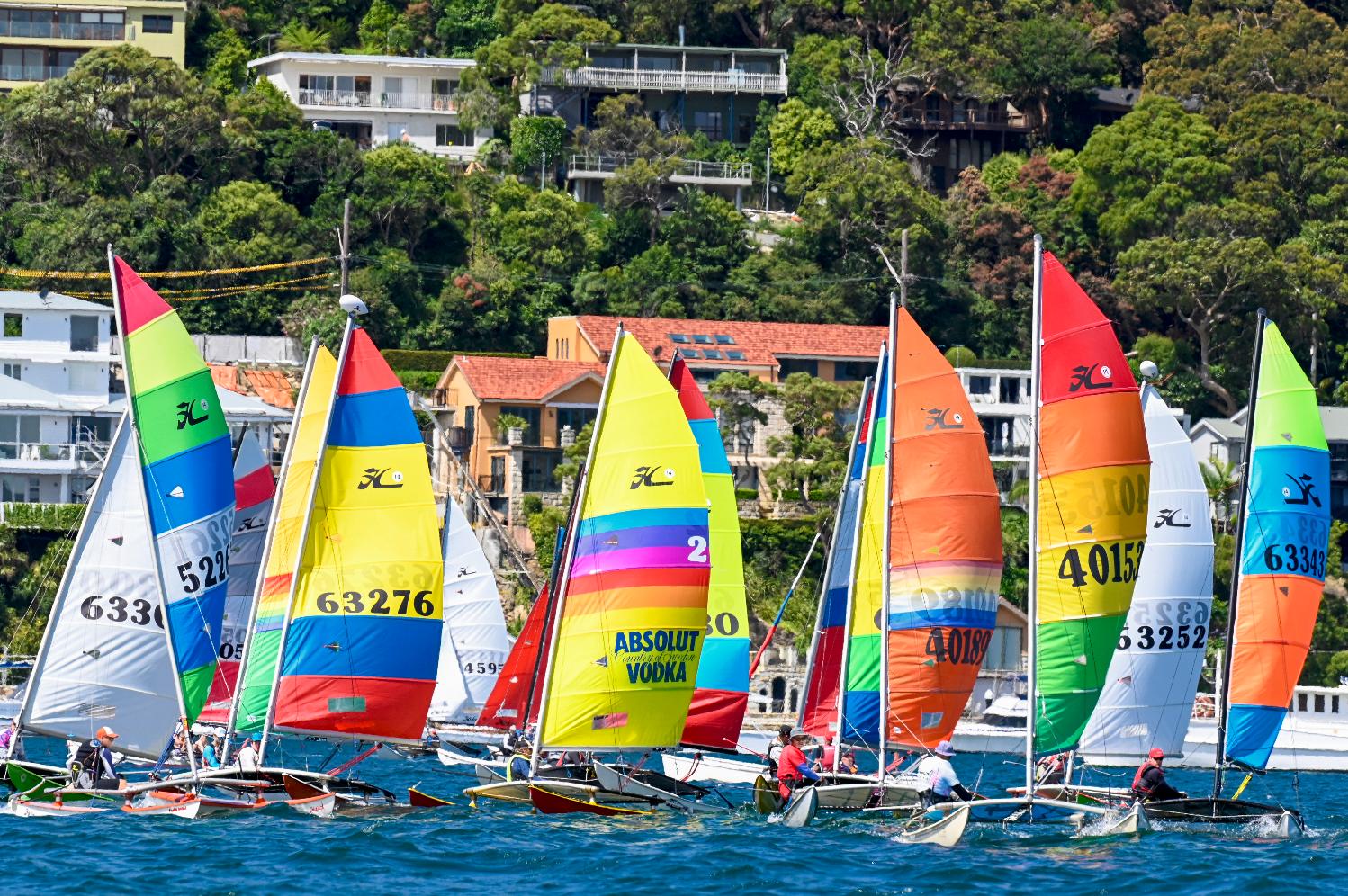 Link Church Recognised For Extraordinary Efforts During Covid-19 - Awarded 2020 Pittwater Community Service Award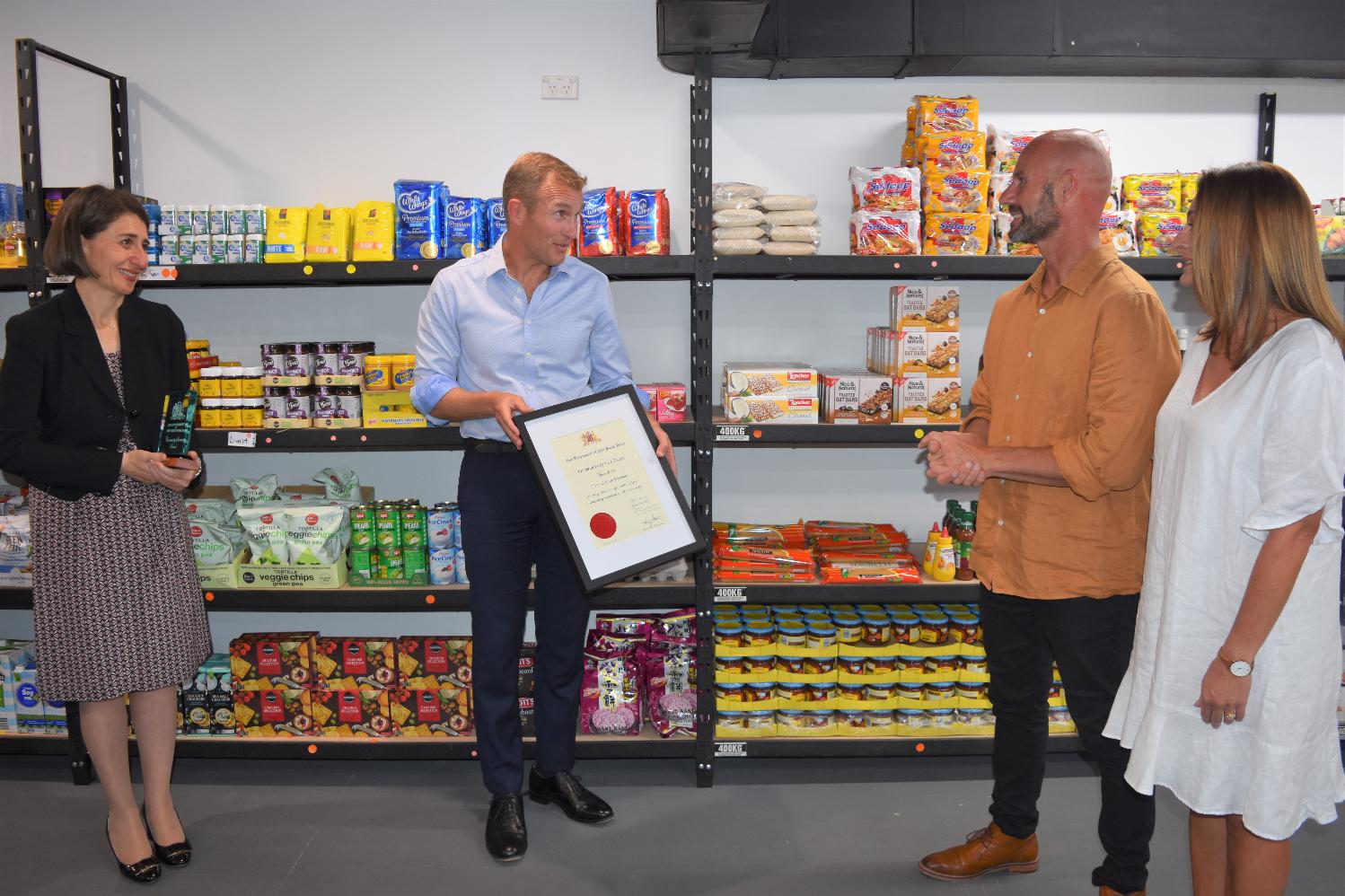 Photo: NSW Premier Gladys Berejiklian, Pittwater MP Rob Stokes and Glenn & Clare Wysman.
Link Church Pastors Glenn and Clare Wysman have been announced as the recipients of the NSW Government's 2020 Pittwater Community Service Award.
The award was presented by NSW Premier Gladys Berejiklian and Member for Pittwater Rob Stokes during a visit to the church's food distribution headquarters at Warriewood this week.
Link Church's team of volunteers provide a range of support programs aimed at assisting local families during COVID-19, particularly the provision of low cost meals and essential food items.
"Glenn and Clare are great examples of the extraordinary efforts people have made to support our community during COVID-19," Rob Stokes said today.
"Along with their fantastic team of volunteers – they sprang into action at the start of the pandemic, gathered resources and quickly adapted support programs.
"COVID-19 has been devastating in so many ways, but it's also exposed how much goodwill and kindness exists within our community.
"This award has never been more relevant than in 2020 – and it's a fitting recognition of Glenn and Clare's leadership and the immeasurable benefits their initiatives have provided.
"The work Link Church is doing is also an important reminder of how widespread and deep the impacts of COVID-19 have been within our community – and why we must remain vigilant, follow the health advice and continue to look out for those who may need help.
"I'm delighted the Premier was able to join me in presenting such an important award to Glenn and Clare," Rob Stokes said.
Pittwater Online spoke with Glenn Wysman, Lead Pastor at The Link earlier this year when they were seeking more community support for their Food Care programs. Glenn explained then;
"We started the Food Care program 8 years ago and these two programs, the Lunchbox and CareHamper, are an expansion of this and our response to needs in the community due to Covid-19."
"The Link Community Care has a consistent and strong history of helping and serving those on the Northern Beaches in most need. Now because of Covid-19, the need for our services has grown exponentially.
"The Lunch Box initiative was started on Wednesday March 15th with thanks to a community donation of 5 thousand dollars. The Pittwater RSL has made a seed donation to commence the Care Hamper initiative and we began that on Wednesday April 22nd." Mr. Wysman said.
"In addition, the Pittwater RSL team are busy cooking lots of yummy meals for each days' collection."
The Outback Mermaids On Variety's Resurrection Run 2020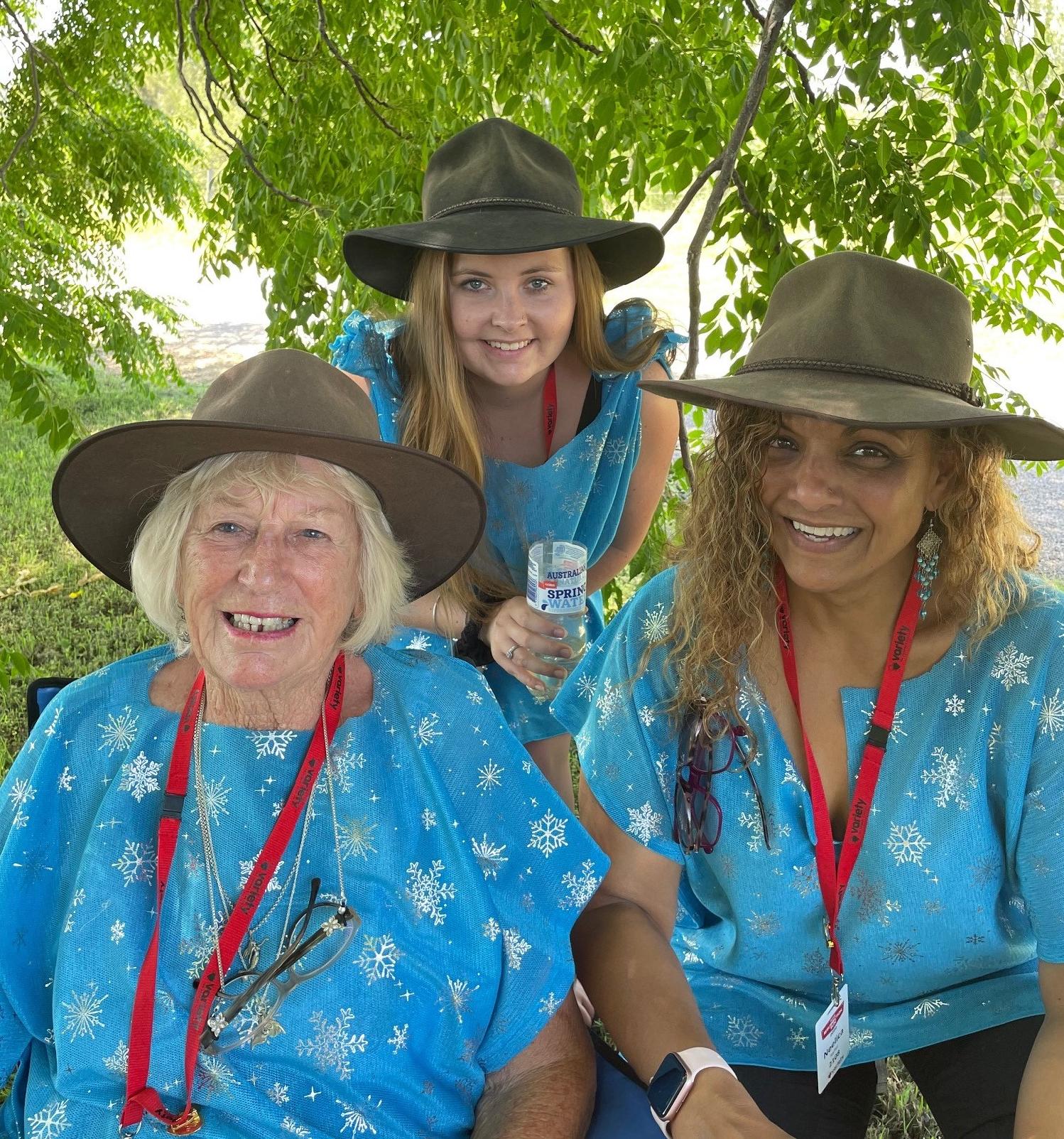 The Outback Mermaids - Beryl Driver OAM, Neelica Raffel and Indy Leigh Griffiths (at back).
Beryl Driver OAM commenced her 22nd Variety Children's Charity Bash on Sunday November 15th, and her 23rd Bash overall. Joining her were first-timers in Scotland Island's Neelica Raffel and Elanora's Indy Leigh Griffiths who, together, were the 'Outback Mermaids' as part of the Variety Resurrection Run, a six-day charity car event that raised $330,000.00.
This was a tour de force of rural New South Wales - with 40% of the journey on true car bash dirt roads.

The Variety Resurrection Run wasn't just about fun (although it was definitely that) it was also about working together to support kids in need. Last year Variety (in Australia) made a difference in the lives of over 85 thousand children.
When we started planning this event we weren't even sure it was going to be allowed to go ahead but this incredible result for kids made all the work by entrants, officials and staff worth it.
On Sunday 15 November 84 Bashers and 4WD Adventurers left Newcastle on the Resurrection Run. This one-off event was established as an opportunity for enthusiasts to still get out there for a drive with their mates. Variety organisers were ecstatic with the enthusiasm with which the car touring community responded. It was incredibly clear at the start line Variety staff weren't the only ones excited to be back out on the road, taking much-needed tourism dollars into regional NSW and raising funds for Variety.
Beryl spoke this week about the Resurrection Run sharing that one her favourite experiences along the way were the dinner on the lawn at the 'Back O'Bourke Exhibition and Conference Centre' at sunset because that sunset, overarching those below, was spectacular.
This year's 'tales and pictures from the road' runs as this week's Pictorial.
Spring Becomes Summer In Pittwater
2020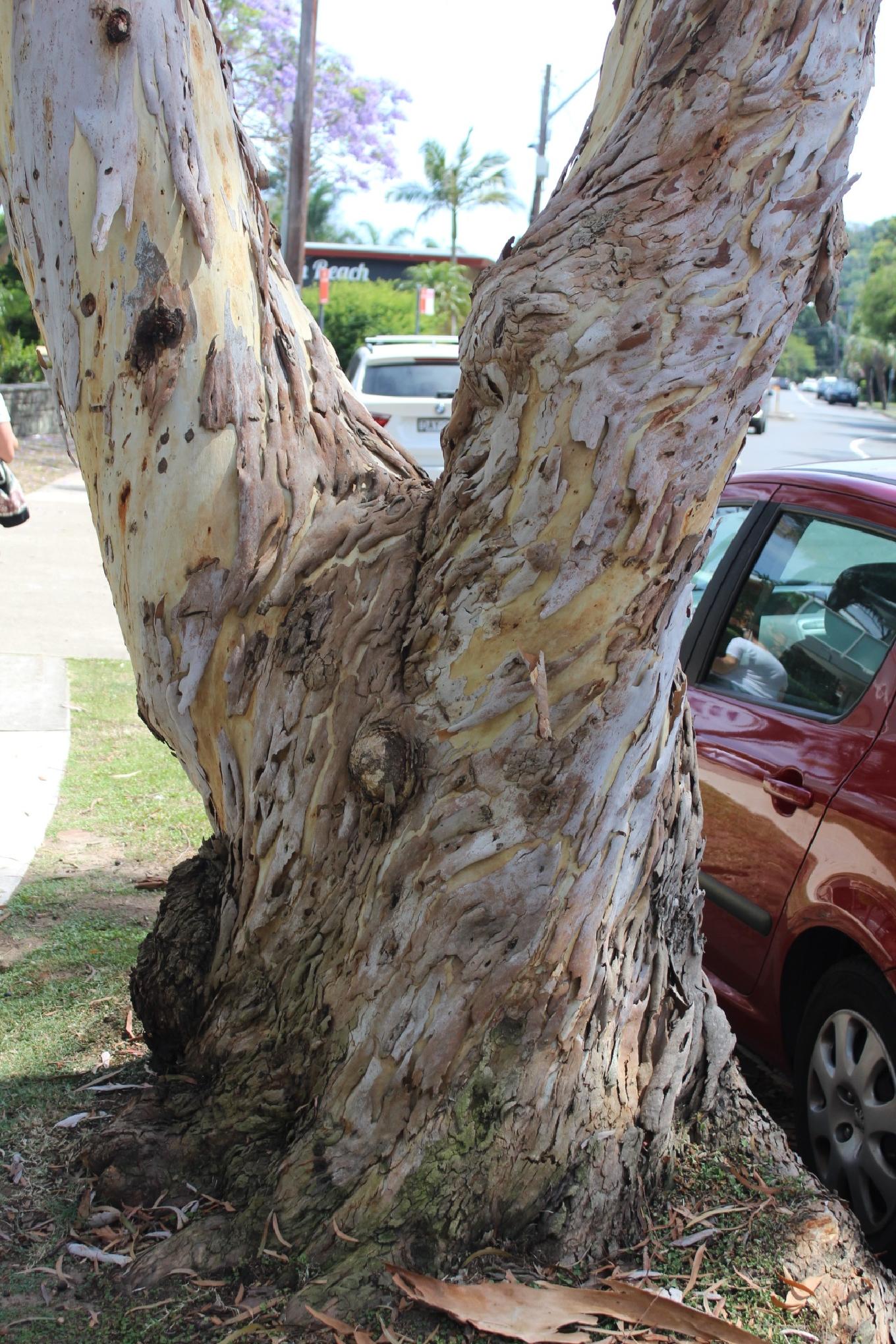 Bark spiral shedding beauty at Palm Beach - photo by A J Guesdon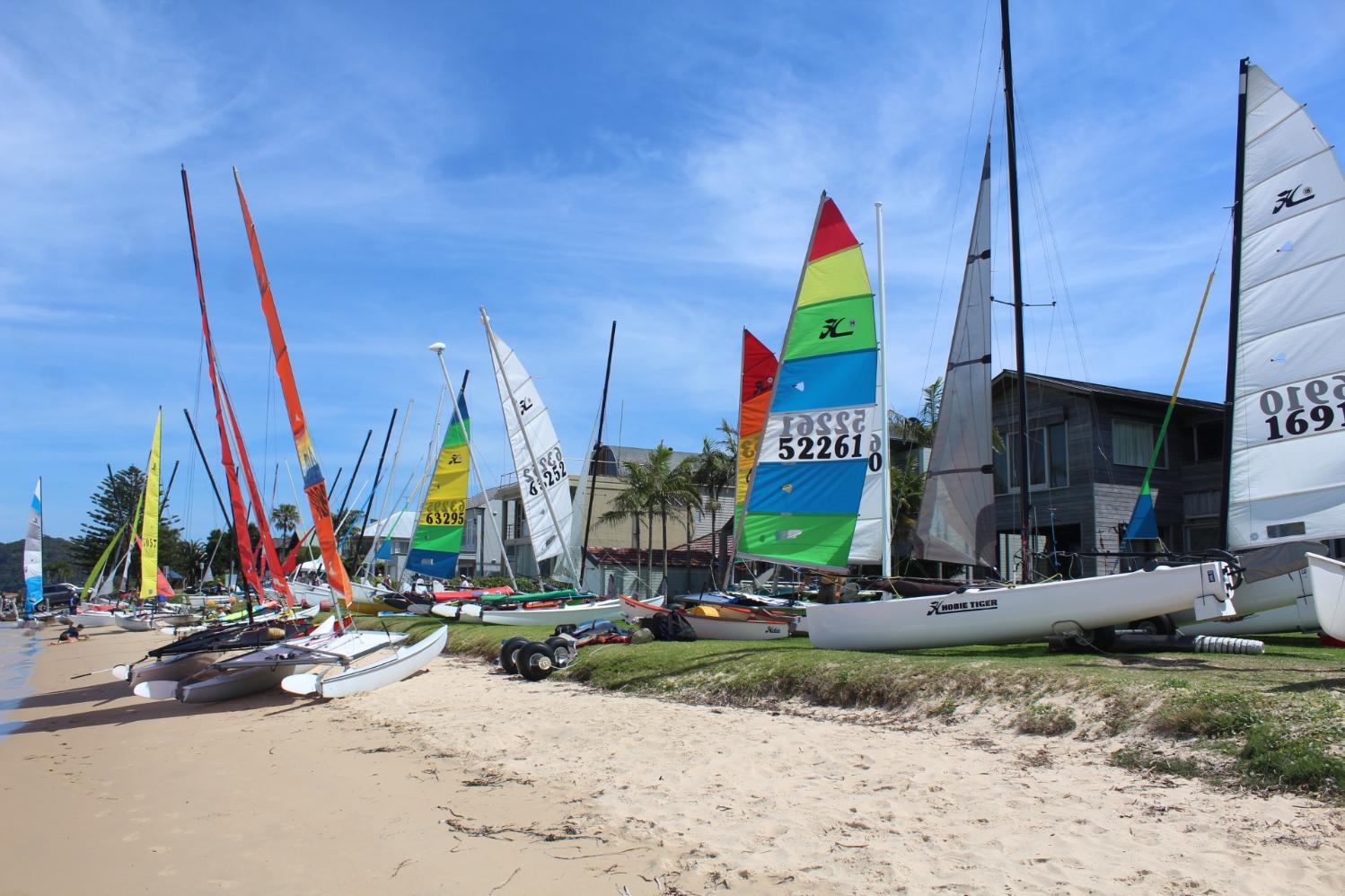 Hobie States 2020-2021 fleet at Sandy Point, Palm Beach - photo by A J Guesdon
Past Features Archives (pre 2014)
Pittwater Online News was selected for preservation by the State Library of New South Wales and National Library of Australia. This title is scheduled to be re-archived regularly.
Archived Issues (2014 on) may be accessed here: pandora.nla.gov.au/tep/143700