October 11 - 17, 2020: Issue 469

North Avalon Surfriders Association (NASA) Win Inaugural Aloha Manly Junior Teams Event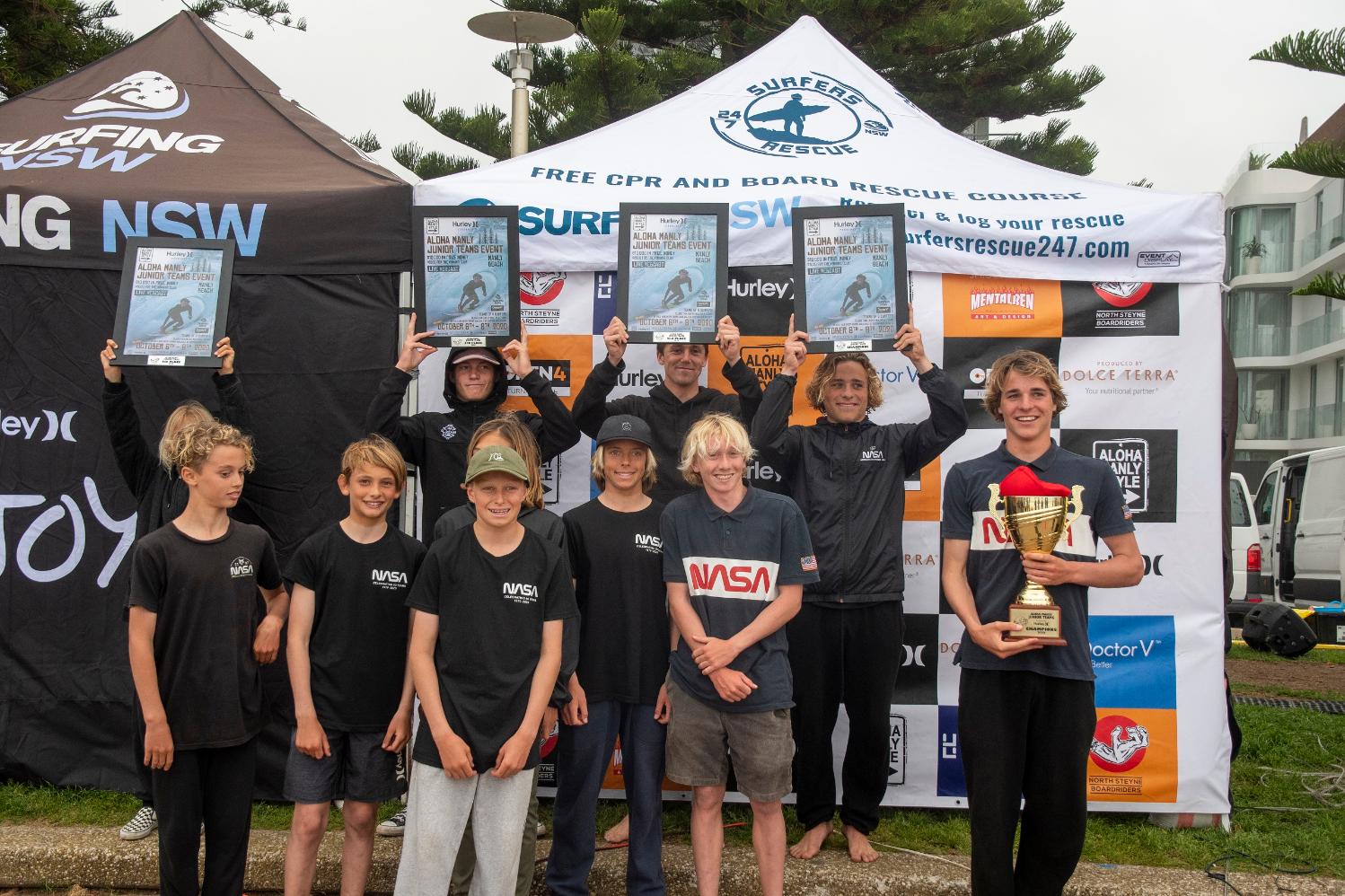 Photo by Ethan Smith/Surfing NSW
MANLY BEACH, SYDNEY
Wednesday, 7 October 2020
Report By Surfing NSW
North Avalon has claimed the inaugural Aloha Manly Junior Teams event presented by Hurley. The northern beaches team took honours in an exciting fashion, smashing apart the solid five-foot conditions at Manly Beach with Van Whiteman, Luke Dujic and Hamish Nosworthy all taking heat victories today that allowed the club to propel ahead of North Steyne, Narrabeen and Merewether who claimed second, third and fourth respectively.
Avalon put on consistent performances over the course of the entire event notching up five wins, two seconds and a third that gave them the upper hand against some fancied opponents.
As a result, Avalon was rewarded with $5000 first-place prize purse.
The overall leaderboard can be found here.
The Aloha Manly Junior Teams event presented by Hurley got off to a flying start on Tuesday October 6th with some of the country's best junior surfers trading blows in fun and punchy two-foot surf at Manly Beach.
Manly surfers Winter Vincent (Queenscliff) and Saxon Reber (North Steyne) used their local knowledge to their advantage posting the two highest heat totals of the Under-18 Boys. Both surfers executed a handful of hard-hitting snaps and carves in their respective heats to claim victories with heat totals in excess of 15.00. As a result, both Vincent and Reber added the maximum amount of points for their boardriders clubs.
Xavier Bryce (Long Reef) got his local boardriders club cheering from the land as he nailed his 16 Boys heat. Bryce fought an exciting heat with Koda Killorn (Maroubra) and Joel Barry (North Shelly) that saw all surfers posting scores in the decent range. Bryce hit his peak when he was able to notch up an excellent 8.17 for a series of giant forehand hits that ultimately gave him the upper hand against his opposition.
Hughie Vaughan (North Shelly) showed why he was a multiple Australian Title holder nailing his 14 Boys heat. Vaughan surfed impeccably over the course of his heat, hammering an array of mammoth backside snaps that saw him rewarded with a 16.83 two-wave heat total and a win for his club.
Not to be outdone, Mannix Greentree-Squiers (Scarborough) shone in his 14 Boys exchange, notching up a 15.43 two-wave heat total on he first day of the competition. Squiers remained busy over the duration of his heat, catching ten waves and leaving his closest rivals needing two-wave totals to take away his lead.
A total of 24 clubs from all over NSW competed in the elite event.
With $10,000 in prize money, some of the country's best junior talent - and the largest contingent of NSW grassroots board riding - was on show.
Freshwater Teenager Sets Her Sights On A Caring Future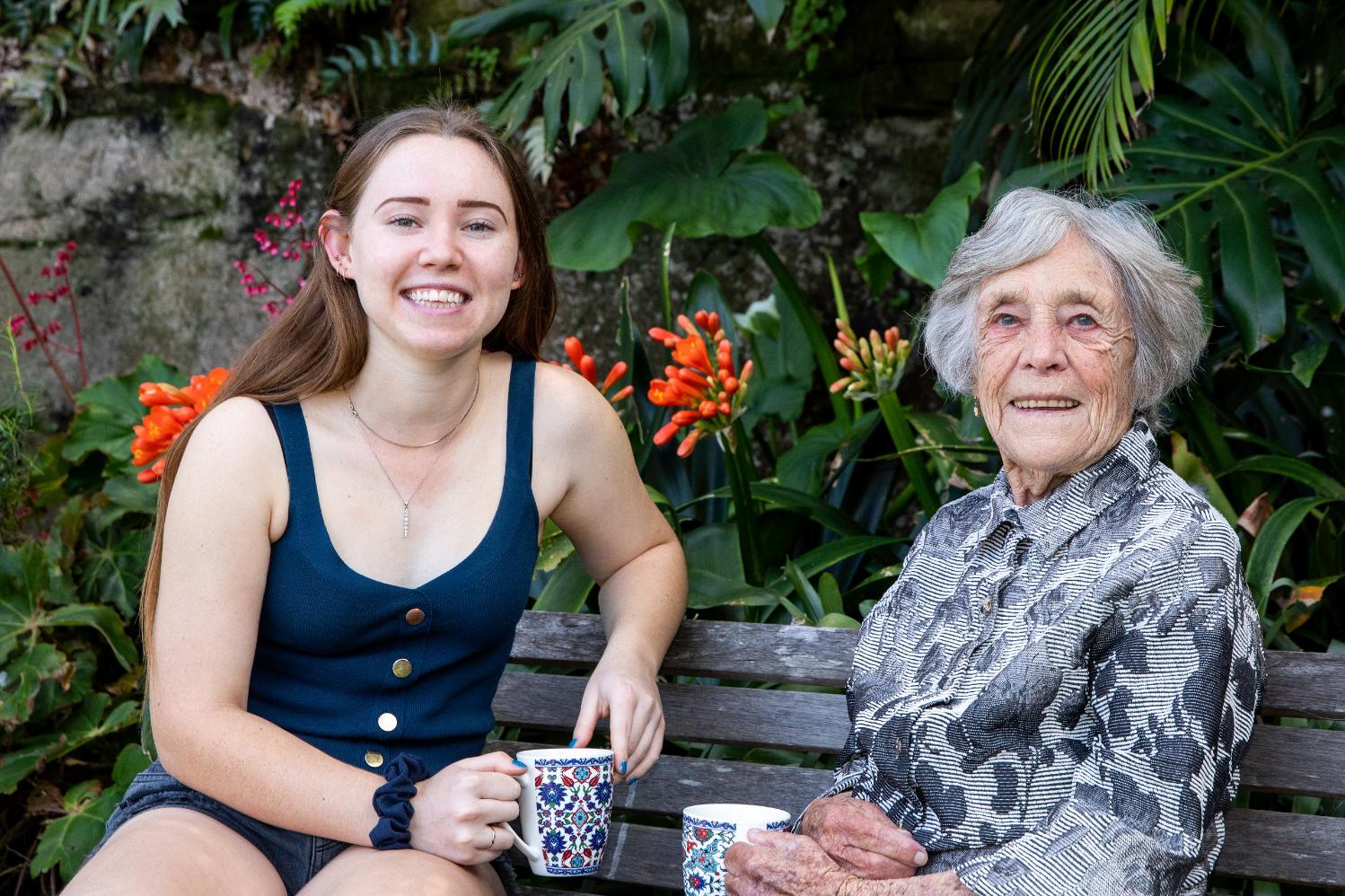 Gabi and Elaine - photo by Bec Lewis
Ahead of National Carers Week 2020, October 11-17, a time to recognise the 2.8 million Australians who provide care and support to a family member or friend, this small insight into one Freshwater teenagers role in her grandmas care provides an opportunity to learn more about the support available for carers - caring for carers is important.
Most 18 year olds are either at Uni, working, on a gap year or hanging out with friends. But Gabi Palme isn't most 18 year olds.
Gabi is a young carer. In fact, she is one of Australia's 235,300 unpaid young carers under the age of 25. She cares for her 90 year old grandma, Elaine, who suffered a stroke in January this year. Both Gabi's parents are in the teaching profession and work full time so she takes care of Elaine - who has moved into the family home.
After spending the day with Gabi and Elaine it was clear where Gabi got her infectious laugh, adventurous twinkle in the eye and zest for life from. Their similarity and connection is undeniable.
"We enjoy each other's company and like talking about birds and nature. My main carer responsibilities for my grandma are personal care, making her food, making her feel comfortable, and doing daily activities like arts and craft, going out for a walk, or grabbing a coffee. Grandma also enjoys brushing her cat Fluffy. The best thing about being a young carer is that I'm caring for someone that I love, and knowing that I'm making her life better," says Gabi.
"She is always bright, cheery, interesting, busy and on the go. She's a go-girl! As a family we all get on well and aim to do things together," says a clearly proud Elaine.
George Olivares leads the Carer Gateway Program at Your Side and is a carer himself - caring for his 19 year old son who has autism. He understands the stress that can go with being a carer, but says help is on the horizon for young carers who are finding it hard to cope.
"The message this National Carers Week that we want to share with young carers is that they are not in this alone. There are 2.8 million unpaid carers in Australia and more experienced carers are here to share their stories and support younger carers. The Carer Gateway has in-person, phone and online services to support anyone feeling the burden of caring for others," says George.
Clearly, one of the hardest parts about being a young carer is the weight you are carrying on your shoulders at times at such a young age.
"Sometimes you do feel the stress having to care for someone and not seeing friends as much as you would like to. I feel like my friends don't fully understand - they try to, but most of them don't because they are not in the same situation as me," says Gabi.
"Since I have started using the young carer services through the Carer Gateway I have been able talk about the problems I am facing, or ask for advice. They also help me plan my future and figure out what I would like to do."
It seems that Gabi's capacity for compassion as a carer doesn't stop at caring for her grandmother. She sees her future in the nursing profession.
"I really want to help people. So I am really interested in the educational programs and mentoring that the Carer Gateway has to offer young carers. I think that will help me a lot getting a job as a nurse. As a young carer sometimes your responsibilities can affect your availability to work or study. The Carer Gateway can help with tutoring and respite as well. Another cool thing is that they can help you with driving lessons, which is quite handy if you are doing a lot of running around," says Gabi.
Local Surfers Shine In Rip Curl GromSearch At Newcastle 2020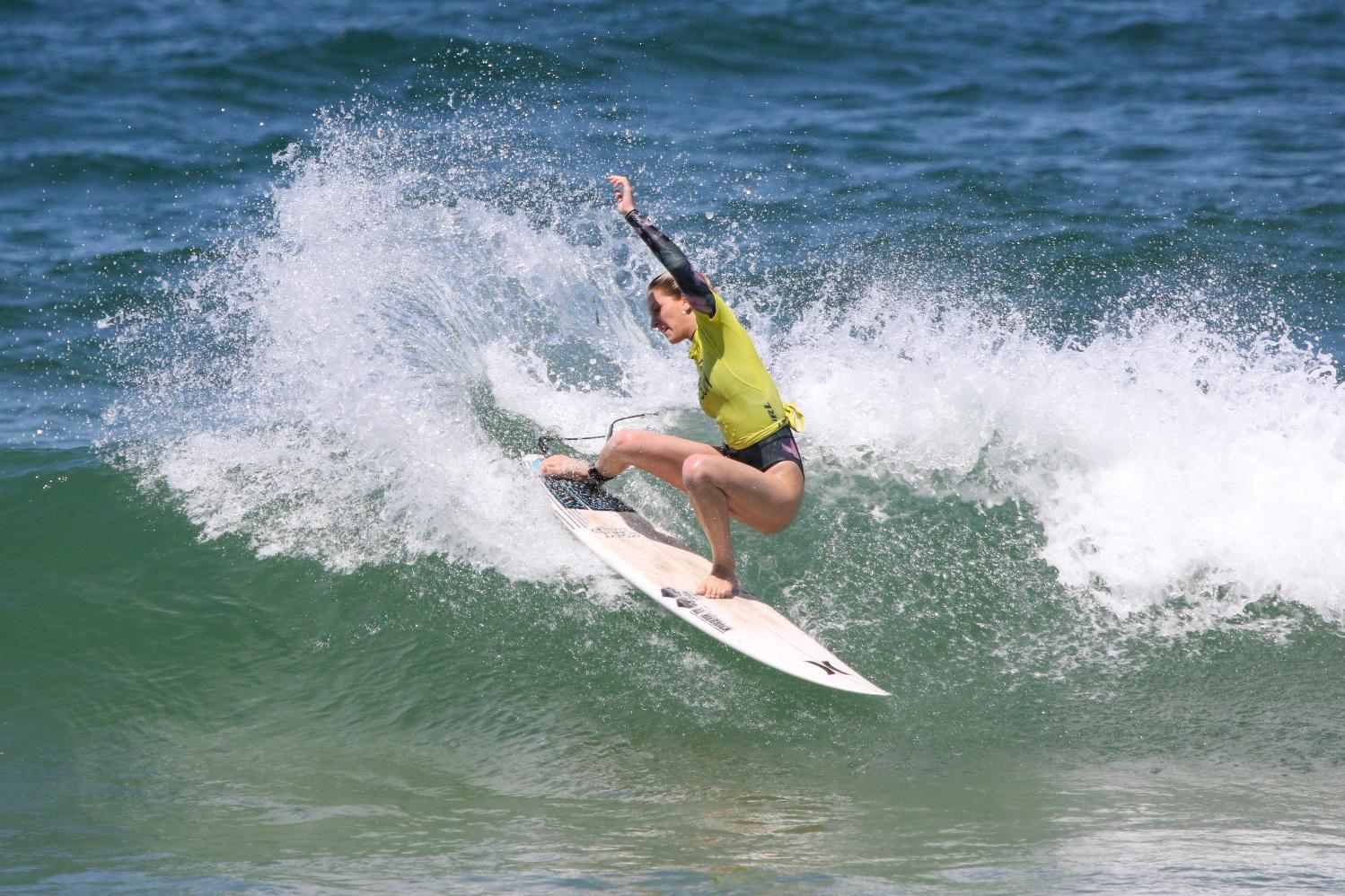 Cedar Leigh-Jones, Avalon, won 1st place in the Girls 16's Division - Photo Josh Brown / Surfing NSW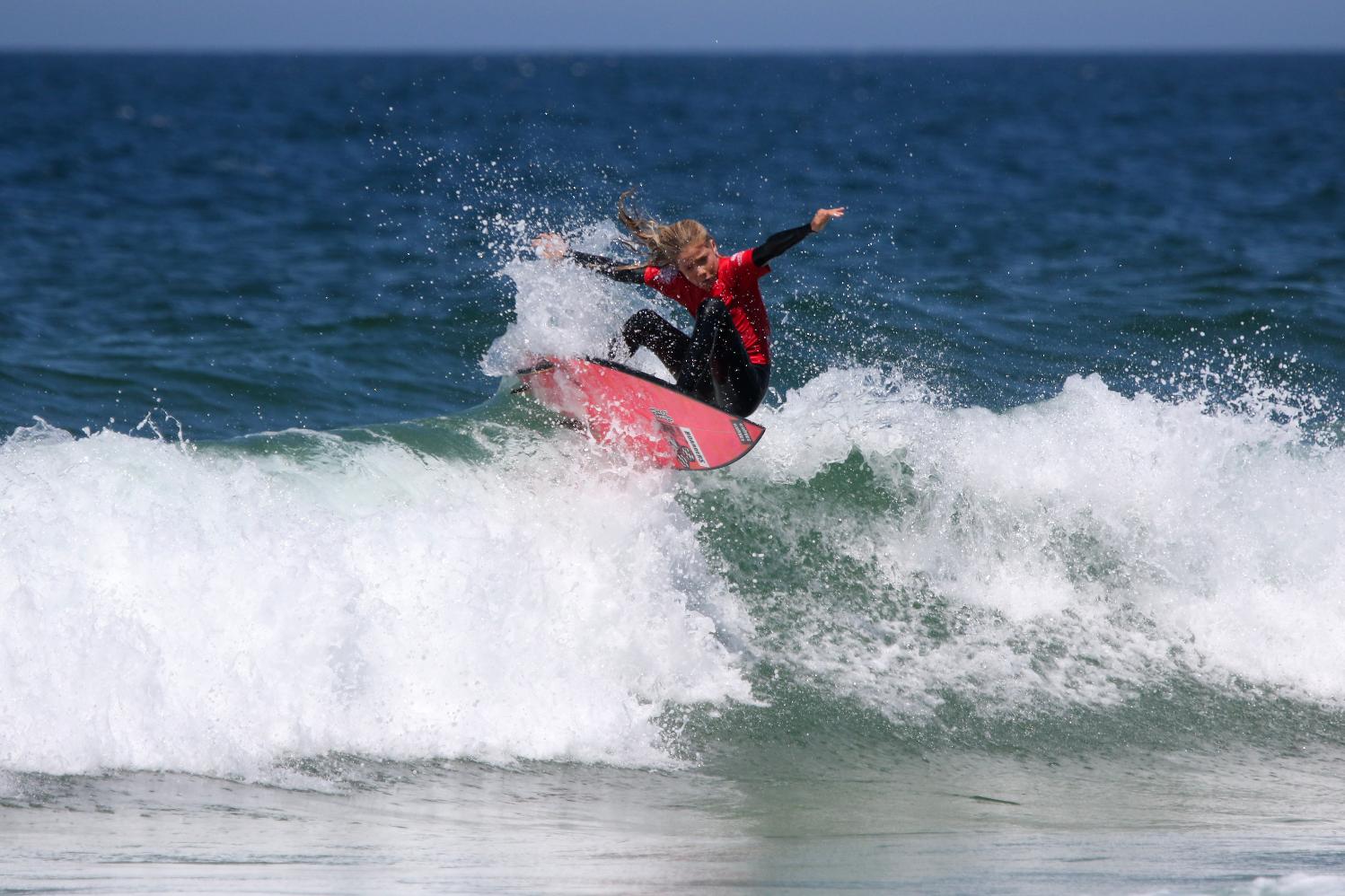 Milla Brown, Bilgola, secured 2nd in Girls 14's division
- Photo Josh Brown / Surfing NSW
Champions Crowned After Exciting Finals Day At Rip Curl GromSearch At Newcastle
NEWCASTLE BEACH, NEWCASTLE
Sunday 4 October, 2020
Report by Surfing NSW
The Rip Curl GromSearch saw six new champions crowned today following a day of exciting surfing and challenging conditions at Newcastle Beach.
2020 Havaianas NSW Grommet Champion Ben Zanatta Creagh (Dee Why) showed why he was reigning state champion, taking out the 12 Boys division. Zanatta Creagh nailed an array of flawless turns and carves over the duration of the final to take the victory by a meagre 0.4 margin ahead of Cronulla's Kash Brown.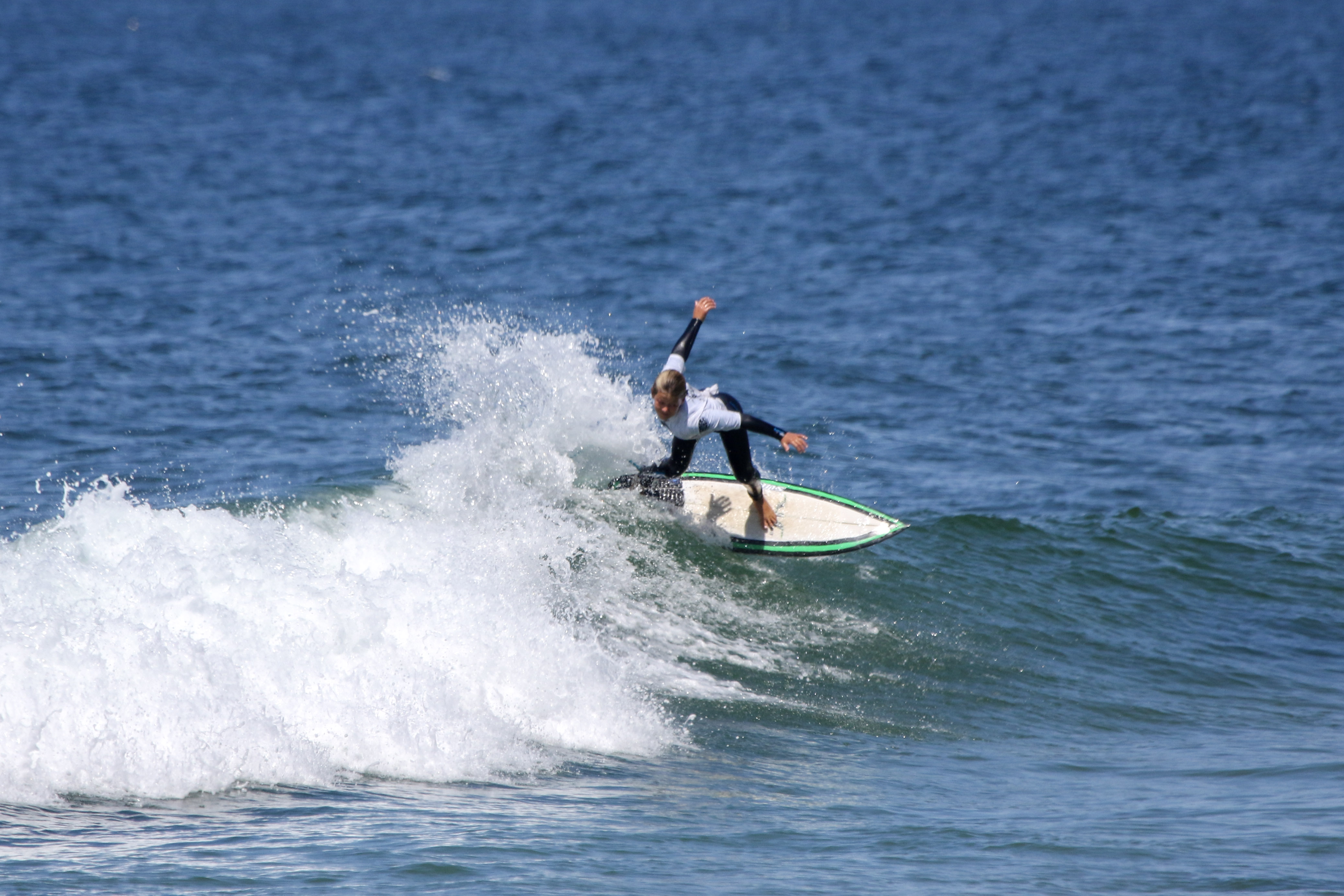 Ben Zanatta Creagh - Photo Josh Brown / Surfing NSW

Quincy Symonds (Tweed Heads) ensured a title would head north, taking out the 12 Girls division. Symonds posted a decent 11.70 two-wave total to gain the narrow edge over fellow junior dynamo Ocea Curtis (Lennox Head).
Perennial junior event standout Fletcher Kelleher (Freshwater) added another accomplishment to his portfolio of results, taking out the 14 Boys division. Kelleher put on a solid performance over the course of the final, posting a decent 12.30 two-wave total for a series of impressive turns.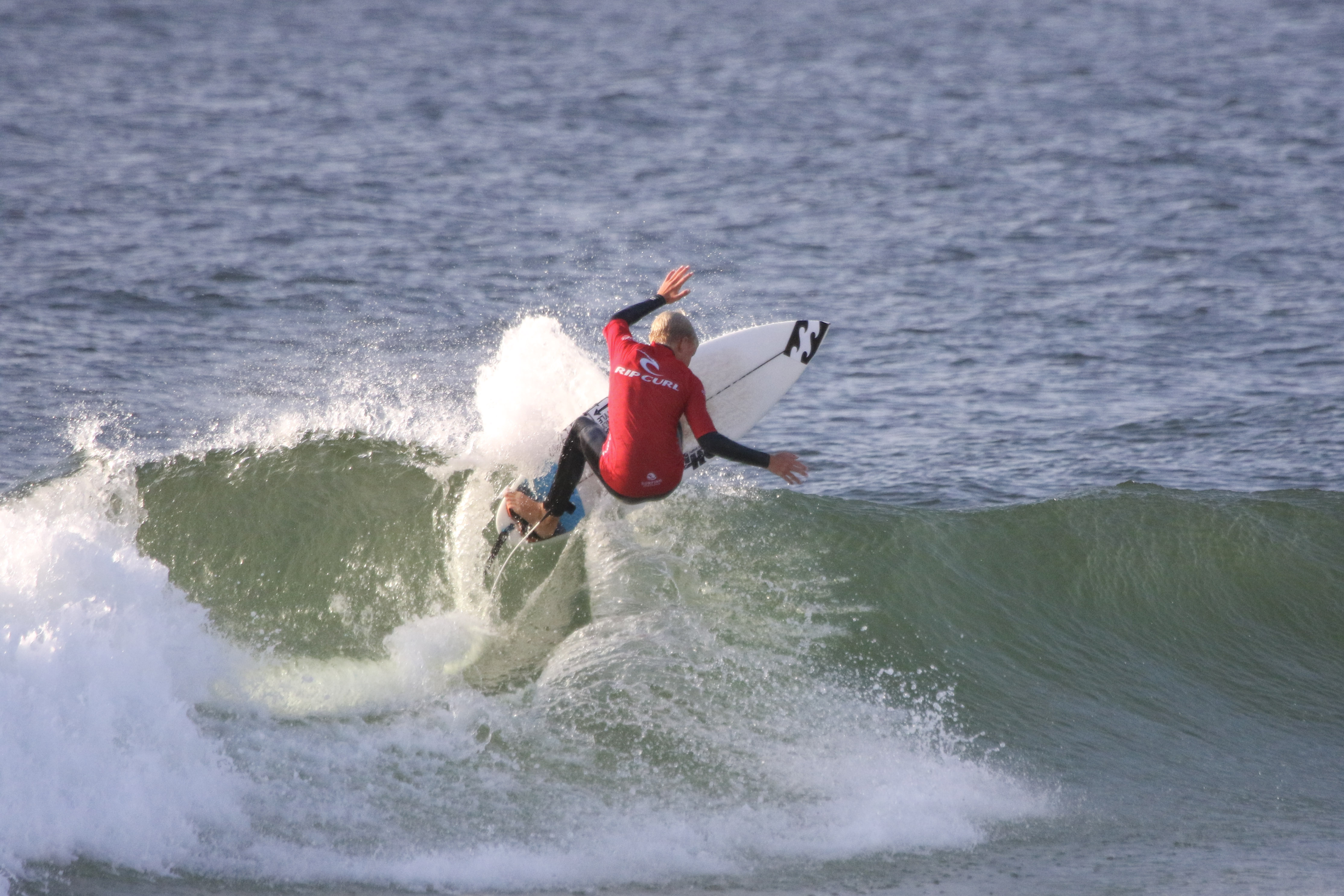 Fletcher Kelleher - Photo Josh Brown / Surfing NSW

Zahlia Short (Austinmer) claimed a title for the Illawarra region taking top honours in the 14 Girls division. Short executed a handful of powerful snaps and carves to take the win with a respectable 12.56 two-wave heat total. Bilgola's Milla Brown also put in some strong surfing, securing 2nd position in the Girls 14's.
Cedar Leigh-Jones (Avalon) continued to build on the momentum she showed yesterday taking out the 16 Girls division. Leigh-Jones posted a mammoth 15.07 two-wave heat total to get the win ahead of reigning NSW champion Rosie Smart (Sawtell).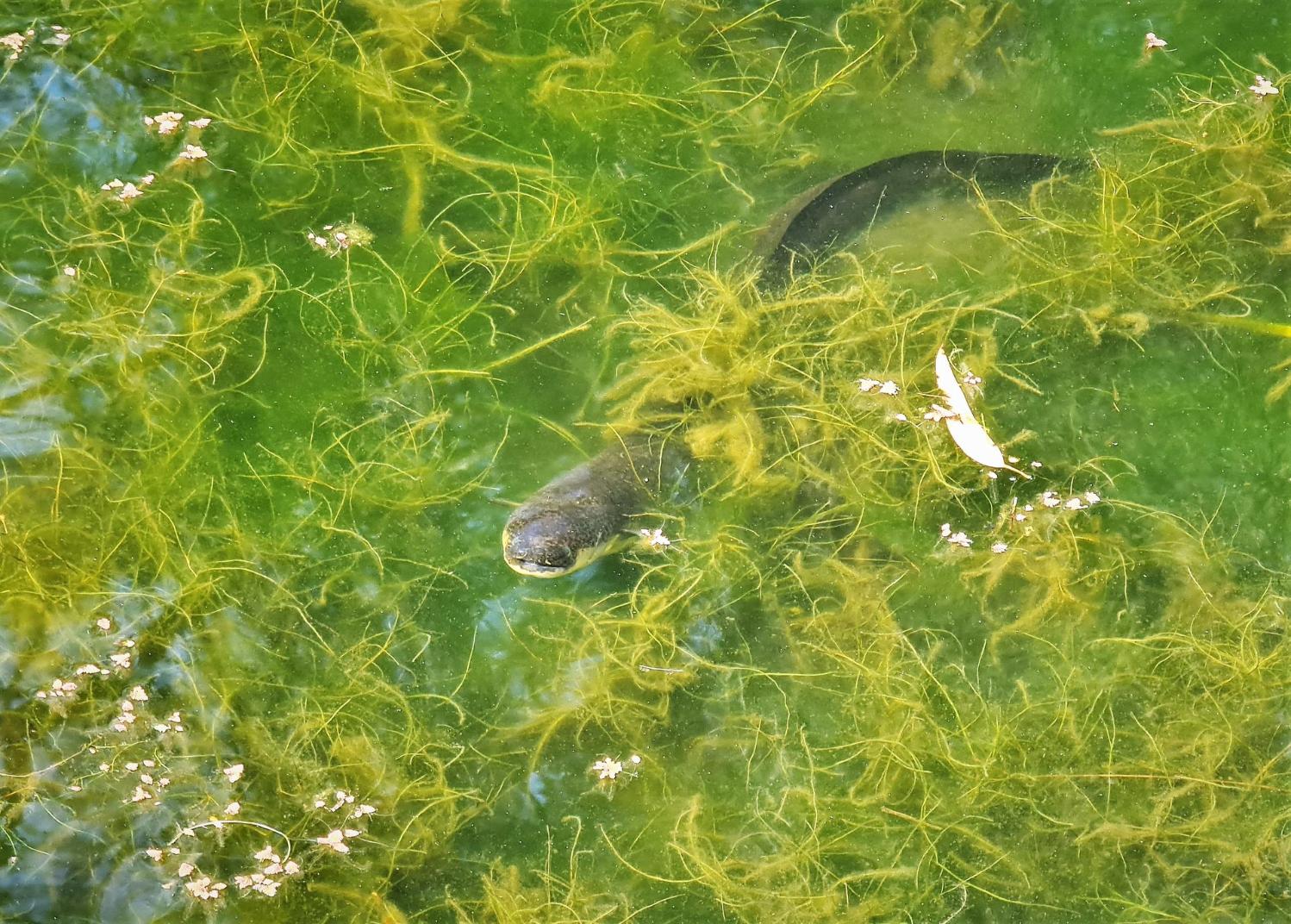 Eel in Warriewood Wetlands, October 2020 - photo by
Joe Mills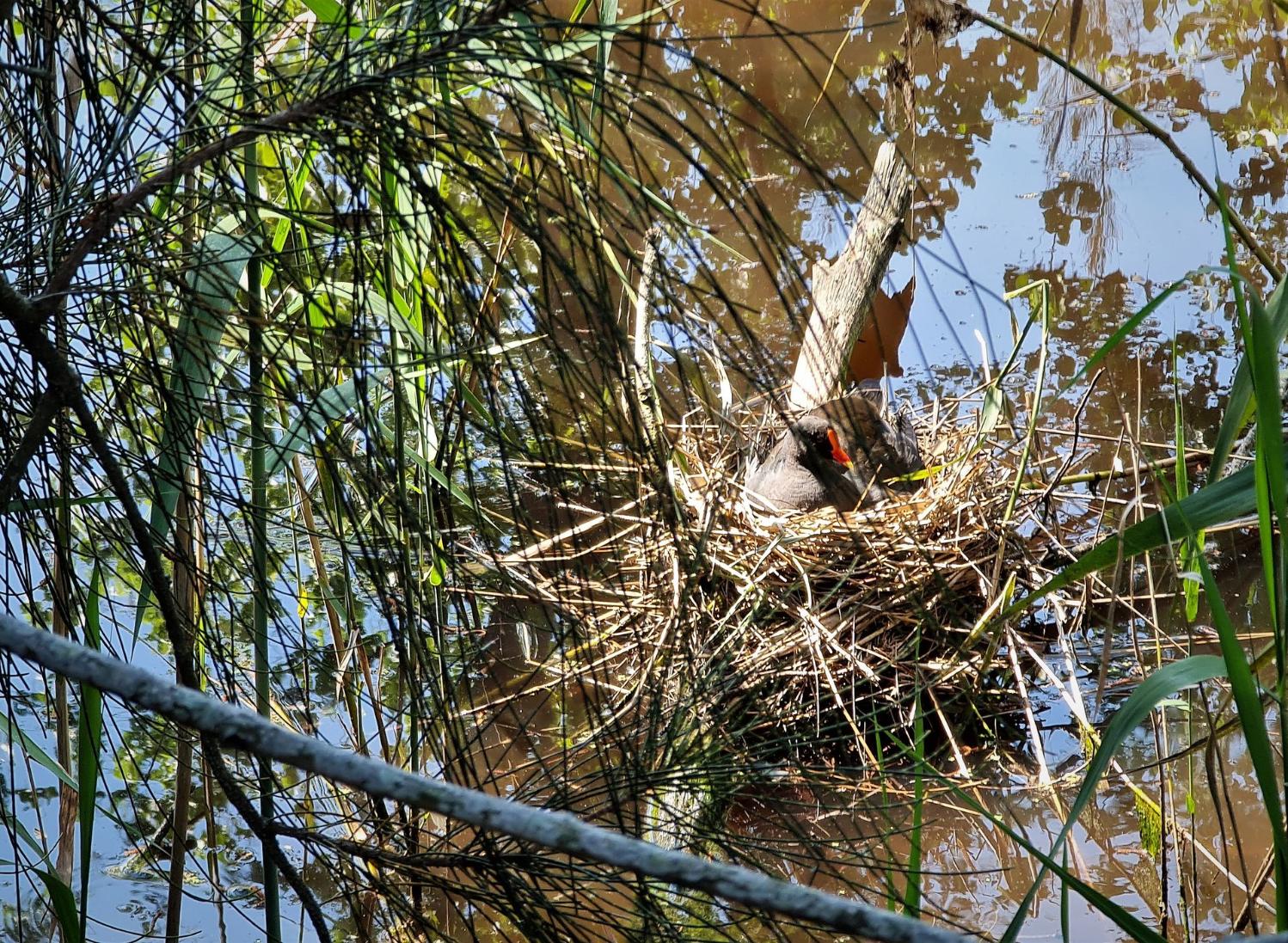 Dusky Moorhen, Gallinula tenebrosa, nesting in Warriewood Wetlands, October 2020 - photo by Joe Mills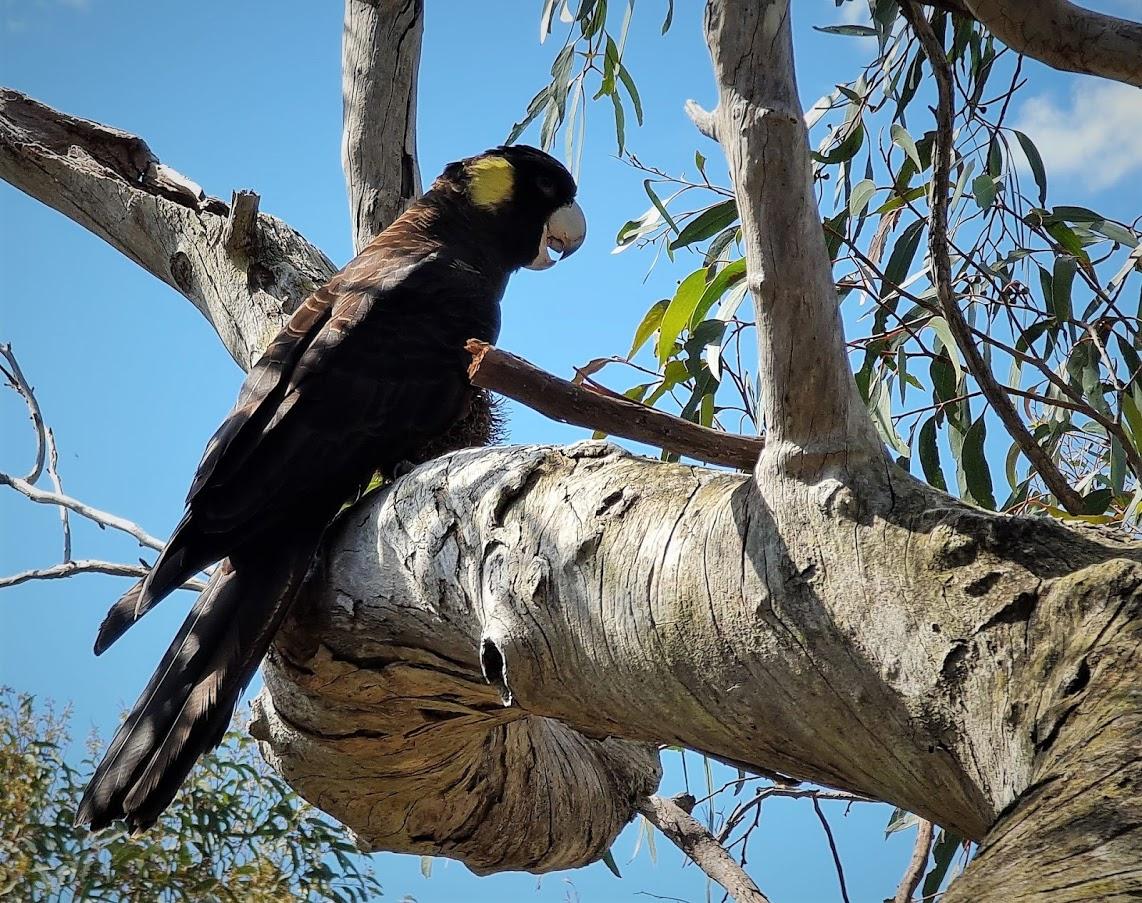 Yellow-tailed black cockatoo, Calyptorhynchus funereus, above Lovett Bay, October 2020 - photo by Joe Mills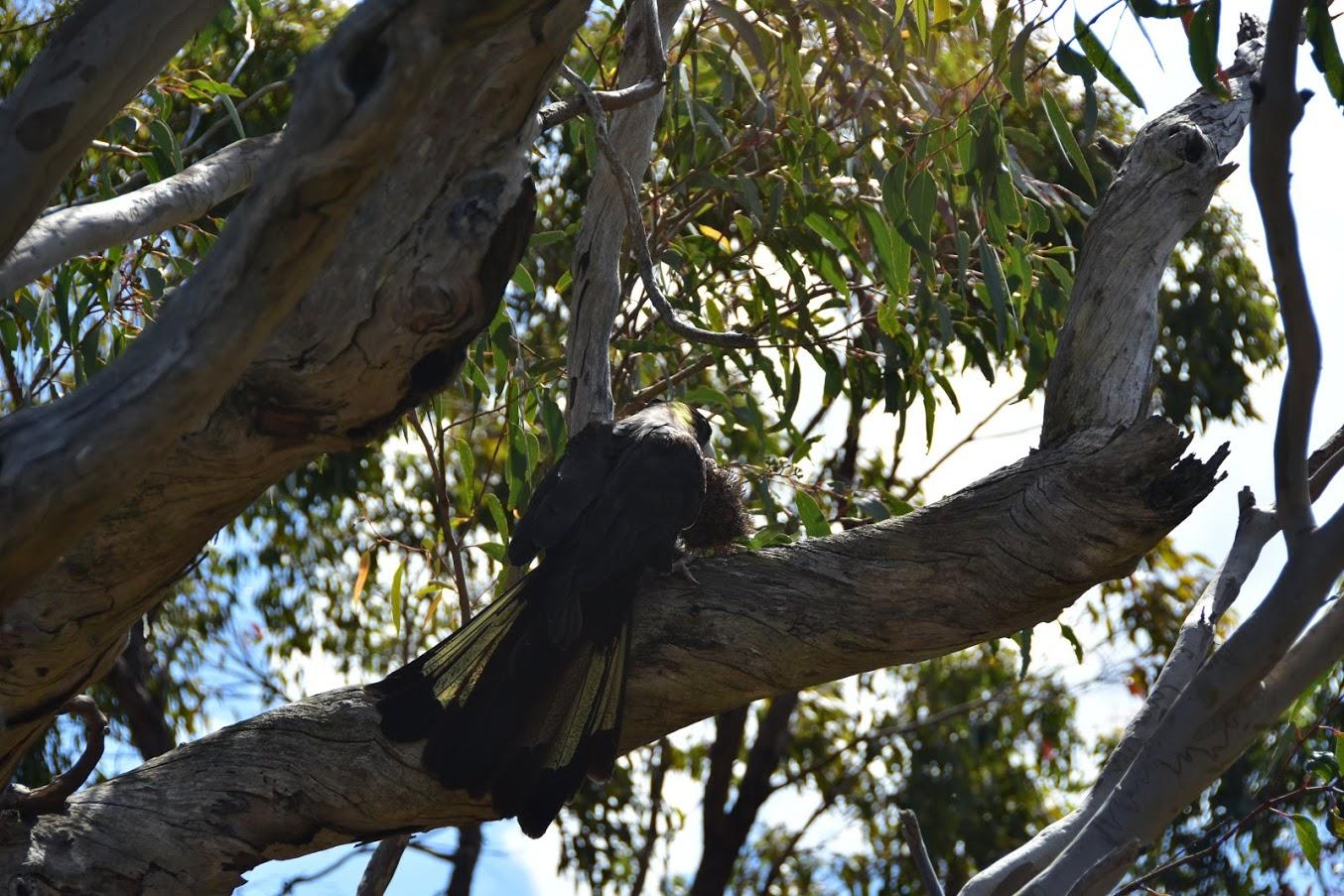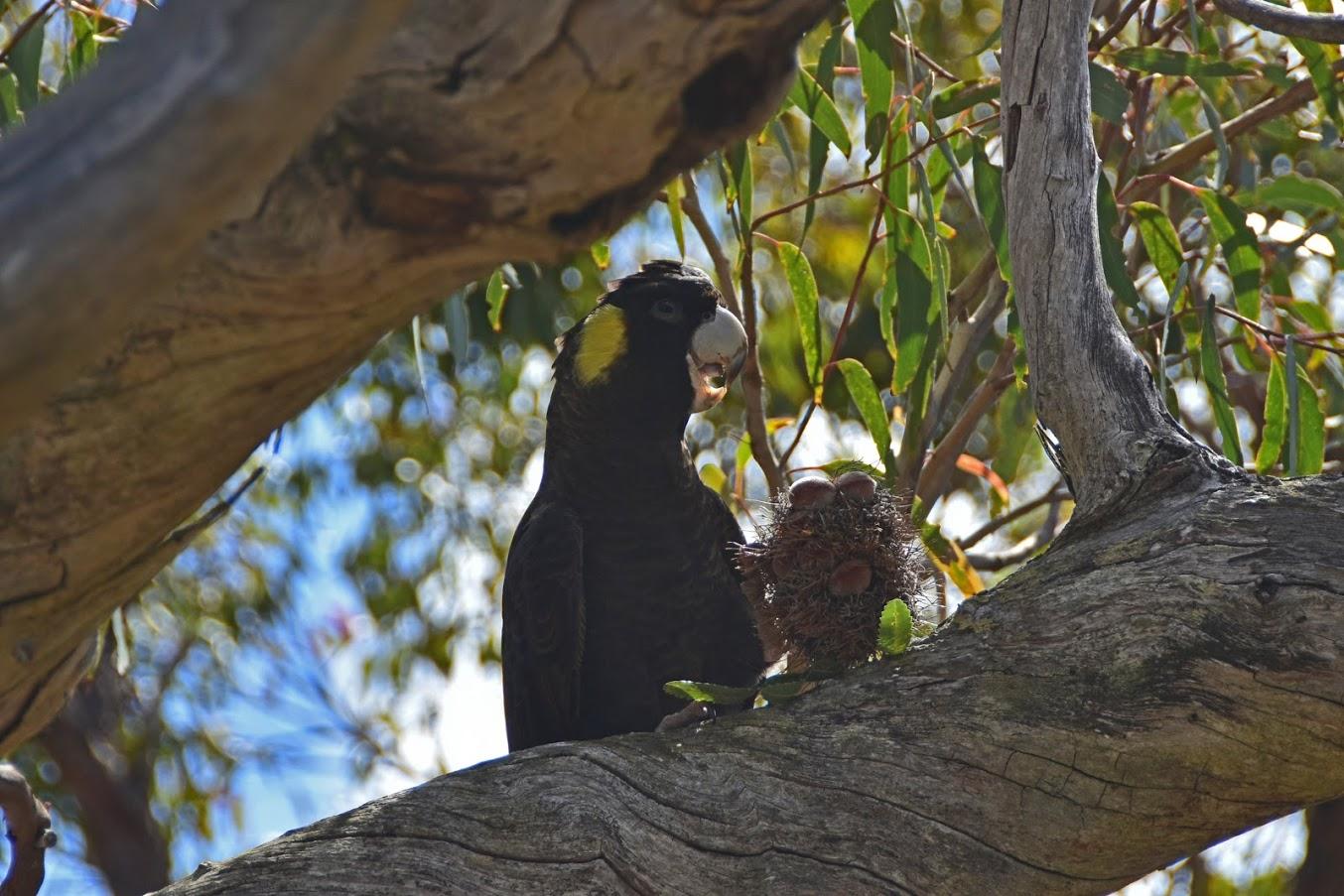 Yellow-tailed black cockatoo,
Calyptorhynchus funereus
, above Lovett Bay, October 2020 - photos by
Kevin Murray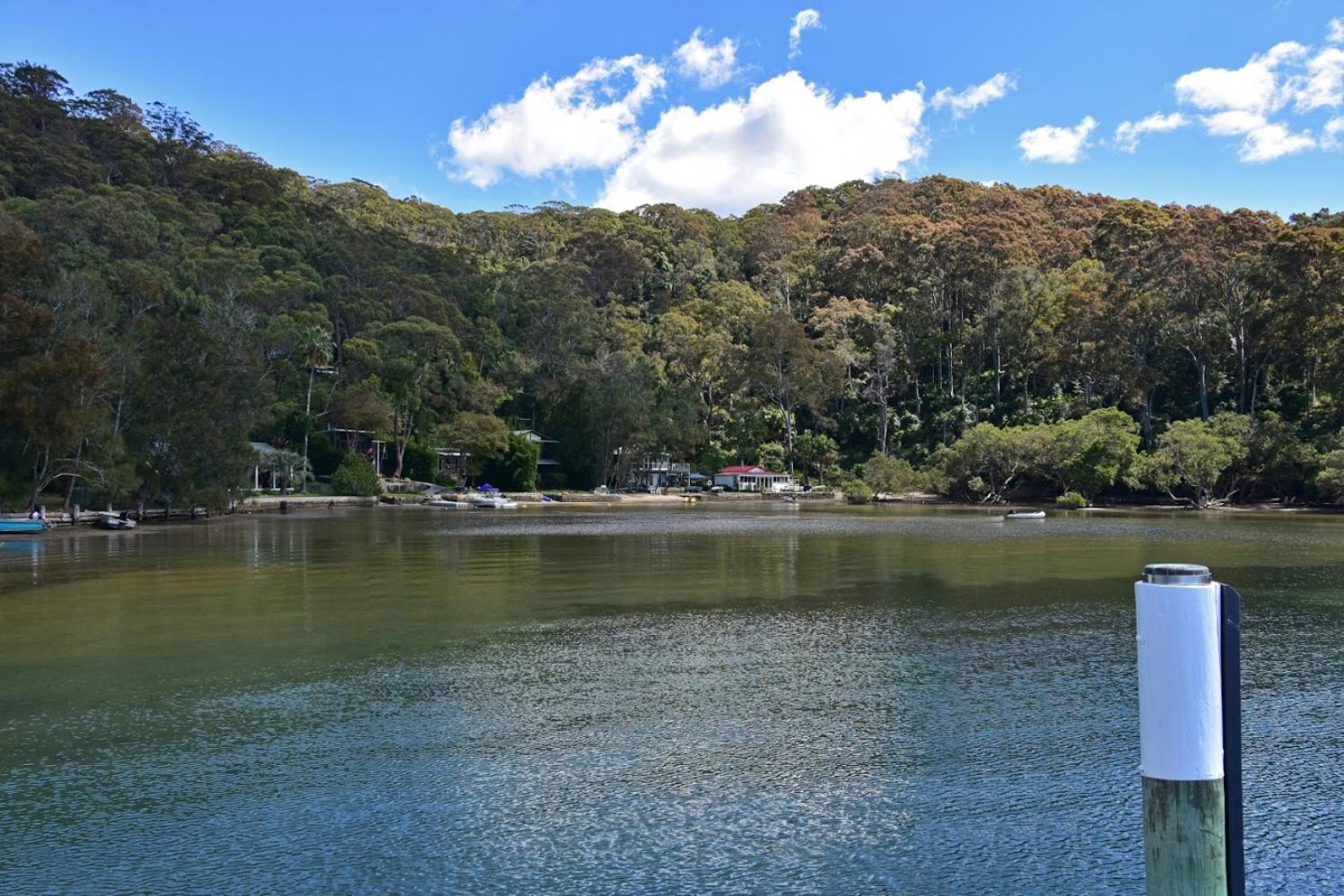 Elvina Bay, Pittwater, October 2020 - photo by Kevin Murray
Past Features Archives (pre 2014)
Pittwater Online News was selected for preservation by the State Library of New South Wales and National Library of Australia. This title is scheduled to be re-archived regularly.
Archived Issues (2014 on) may be accessed here: pandora.nla.gov.au/tep/143700