May 3 - 9, 2020: Issue 448

Seal At North Avalon Beach
Avalon Beach has been visited by an Australian fur seal in recent days, fishing! - this great video by Mike Stanley Jones of Avalon Beach SLSC, shares one of the wonderful aspects of living here.
Pittwater Steers Clear Of New COVID-19 Infections With Lots Of Testing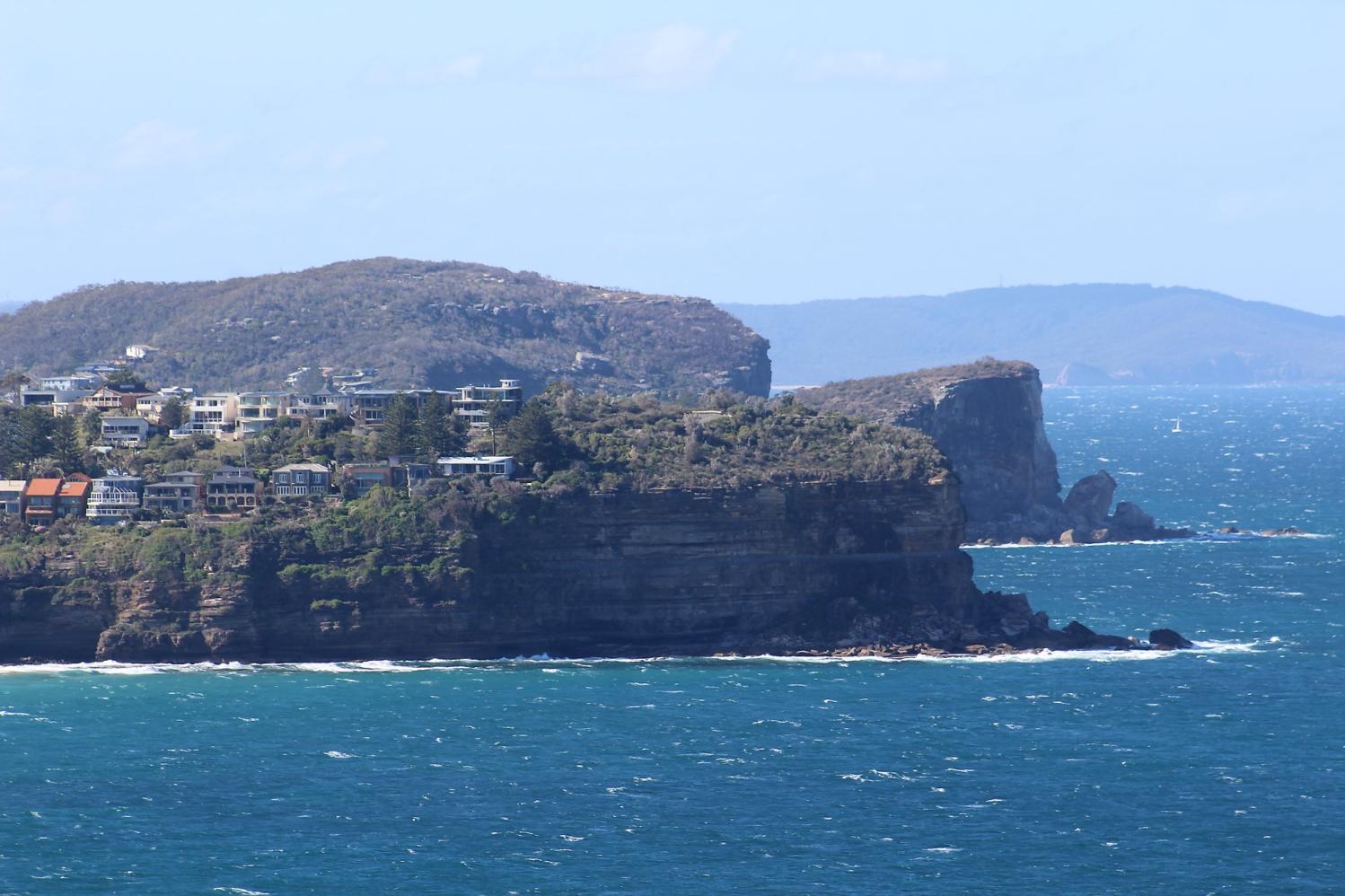 by Miranda Korzy

Pittwater has once again steered clear of any further confirmed cases of COVID-19 this week, which combined with its high rate of testing has led to optimism about eradication of the virus in the area.
No new cases of COVID-19 have been recorded in the area extending from Palm Beach to Narrabeen Lagoon and inland to Terrey Hills – roughly coinciding with the former Pittwater Council area – since April 9, NSW Health statistics showed yesterday.
And in data released by the government department for the first time this week, the number of tests carried out in the area between January 29 and April 29 totalled 2,487.
Sydney University Associate Professor of Epidemiology Ying Zhang said that the testing rate for the Pittwater area was high - given the small population - which would bode well as social distancing was relaxed.
"If you have a higher rate of testing and can exclude those who are affected, you can reduce rates of transmission," Prof. Zhang told Pittwater Online News on Friday.
"And no new cases for 20 days means it reduces the risk.
"Even though there are people coming out of and into the area (for work), the overall national and state risks are low at the moment."
In NSW, 3,031 cases of COVID-19 have been confirmed with 43 deaths while 2,300 patients have recovered, NSW Health reported yesterday.
And national records yesterday showed 6,783 confirmed cases of the virus, with 93 deaths and 5,789 patients recovered. A total of 611,583 tests have been carried out across the country.
However, one COVID-19 patient remained at Northern Beaches Hospital in a stable condition, a hospital spokeswoman said on Saturday.
Fortunately, they were not in an ICU ward and did not need a ventilator, she said.
No further COVID-19 patients had been admitted since last Saturday although the hospital was carrying out approximately 200 tests for the virus each day.
Associate Professor Zhang warned that it would be at least six months before life could return to "normal" and in the meantime, everyone would need to follow social distancing rules.
"I feel positive based on the evidence we have," she said.
"I think there's going to be a step by step process to maintain what we have achieved in the battle against this virus."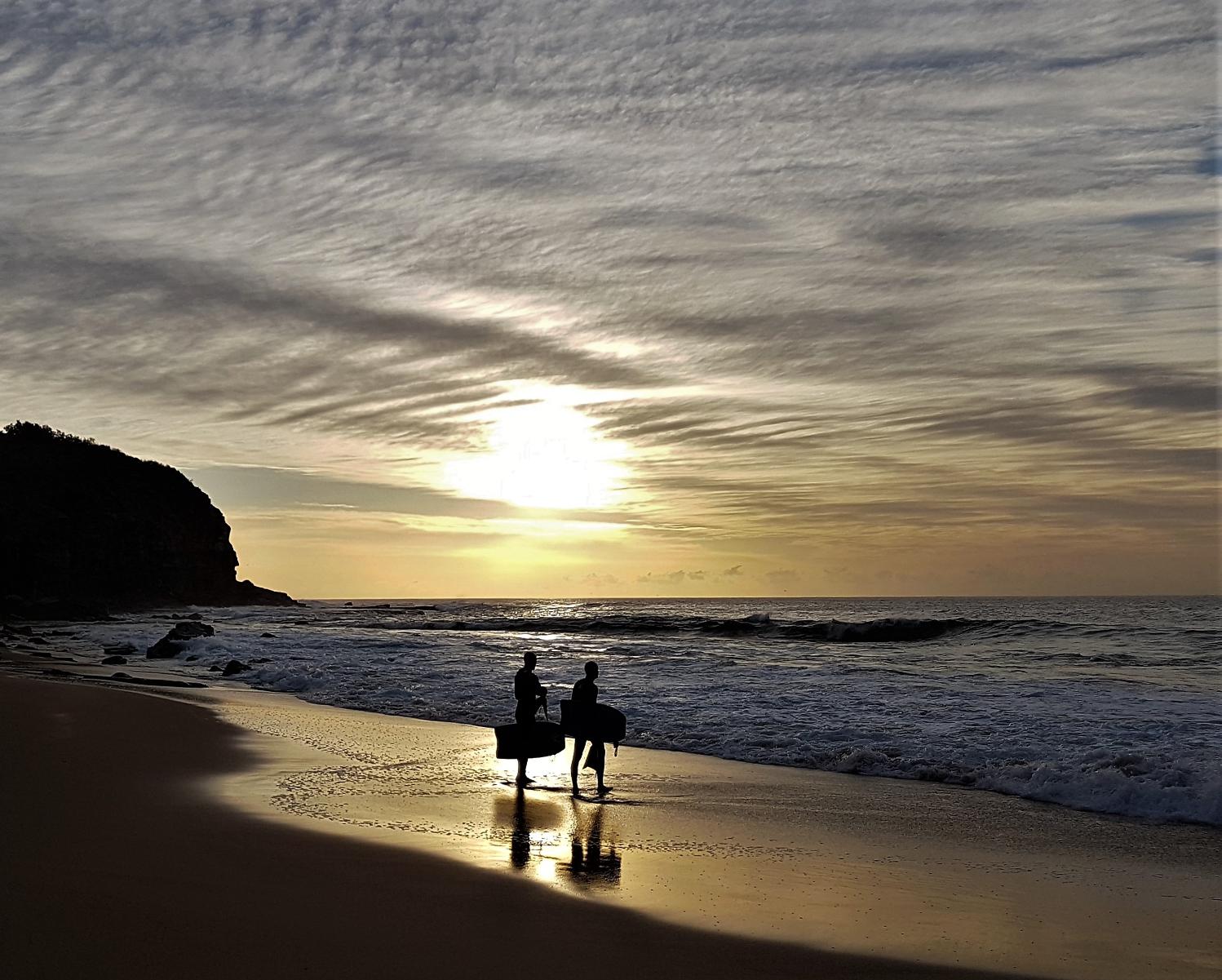 Another peaceful social isolation morning walk along Turrimetta Beach. Usually only 3-4 people along the beach. Social distance about 200 metres. These boogie boarders were contemplating where the best shore break waves were. - caption and photo by Joe Mills
Past Features Archives (pre 2014)
Pittwater Online News was selected for preservation by the State Library of New South Wales and National Library of Australia. This title is scheduled to be re-archived regularly.
Archived Issues (2014 on) may be accessed here: pandora.nla.gov.au/tep/143700