March 29 - April 4, 2020: Issue 444

Warm Fuzzy Cuddles: Mitch And M.J. - Wombats At Sydney Wildlife Waratah Park Talk To You- For Littlies (& Biggies Too)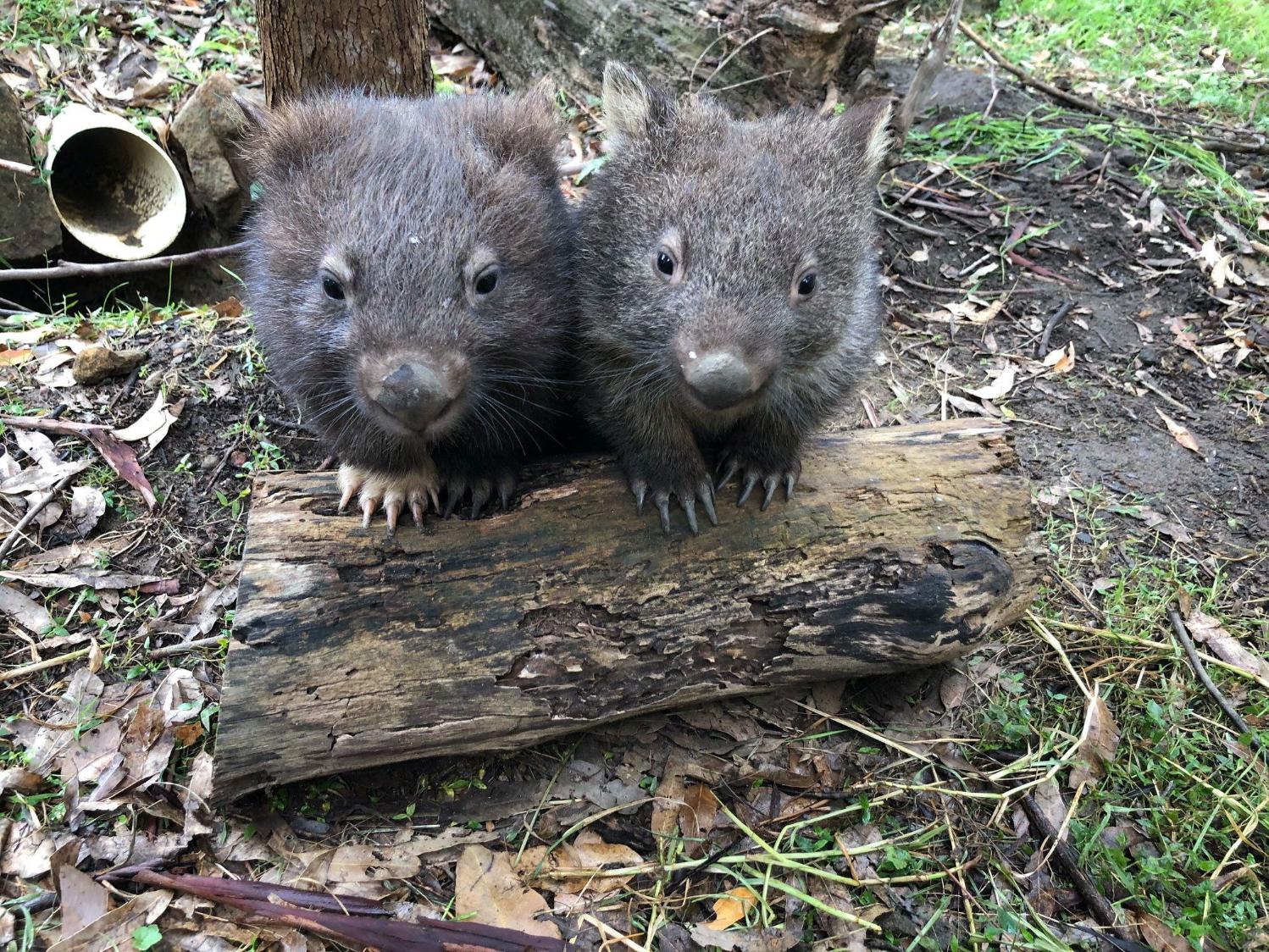 During a week when many have probably needed a good hug that's the last thing recommended, the Sydney Wildlife Mobile Clinic crew and Sydney Wildlife Waratah Park volunteers have been inviting people to share pictures of what us 'humans are doing' with Mitch and MJ (Michael Jackson because he has one white paw - aka 'glove') and these two adorable cuddly ones have been replying to those who have posted photos of what they are up to.
One wombat, in care with another Sydney Wildlife volunteer, answered he was just 'lounging around on his human'.
Another from a lady who took a stroll through Warriewood wetlands by herself to get some photos of birds to which Mitch and MJ replied 'we totally understand the need to get out and go out to play! Enjoy your walk - love Mitch and MJ' and posted a photo of themselves from a few weeks ago when they were in a baby pen on the Sydney Wildlife Mobile Care Unit Facebook page.
Even one from some kangaroos also in care who said 'I see you two wombats and raise you two kangaroos acting like humans and observing safe social distancing while they're at it!':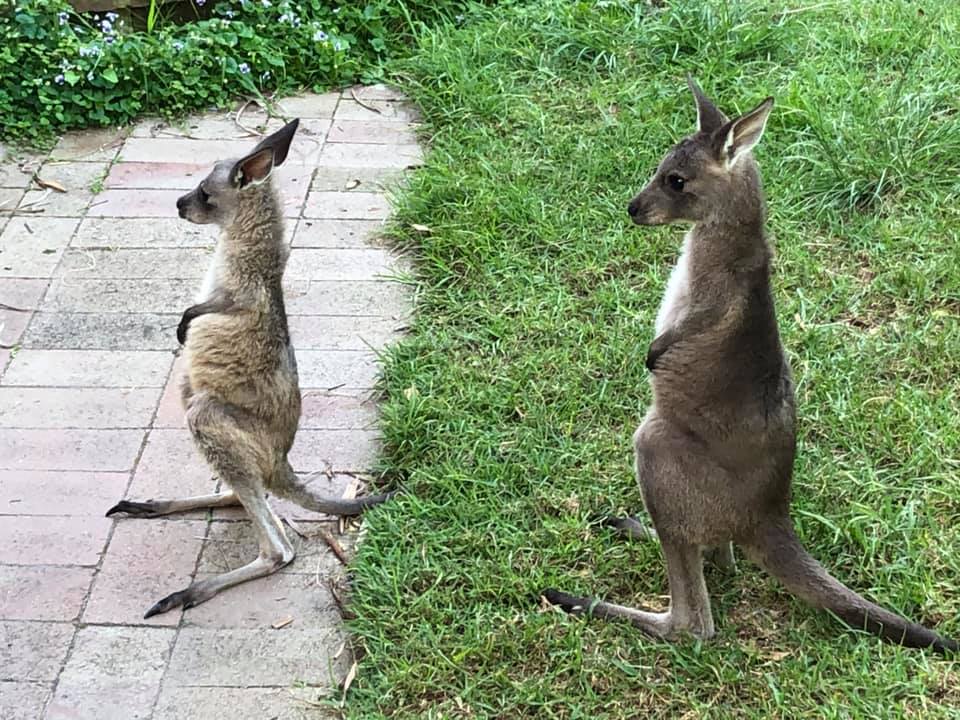 They have really been cheering people up!
Three COVID-19 Patients In NBH As Cases Continue To Rise Exponentially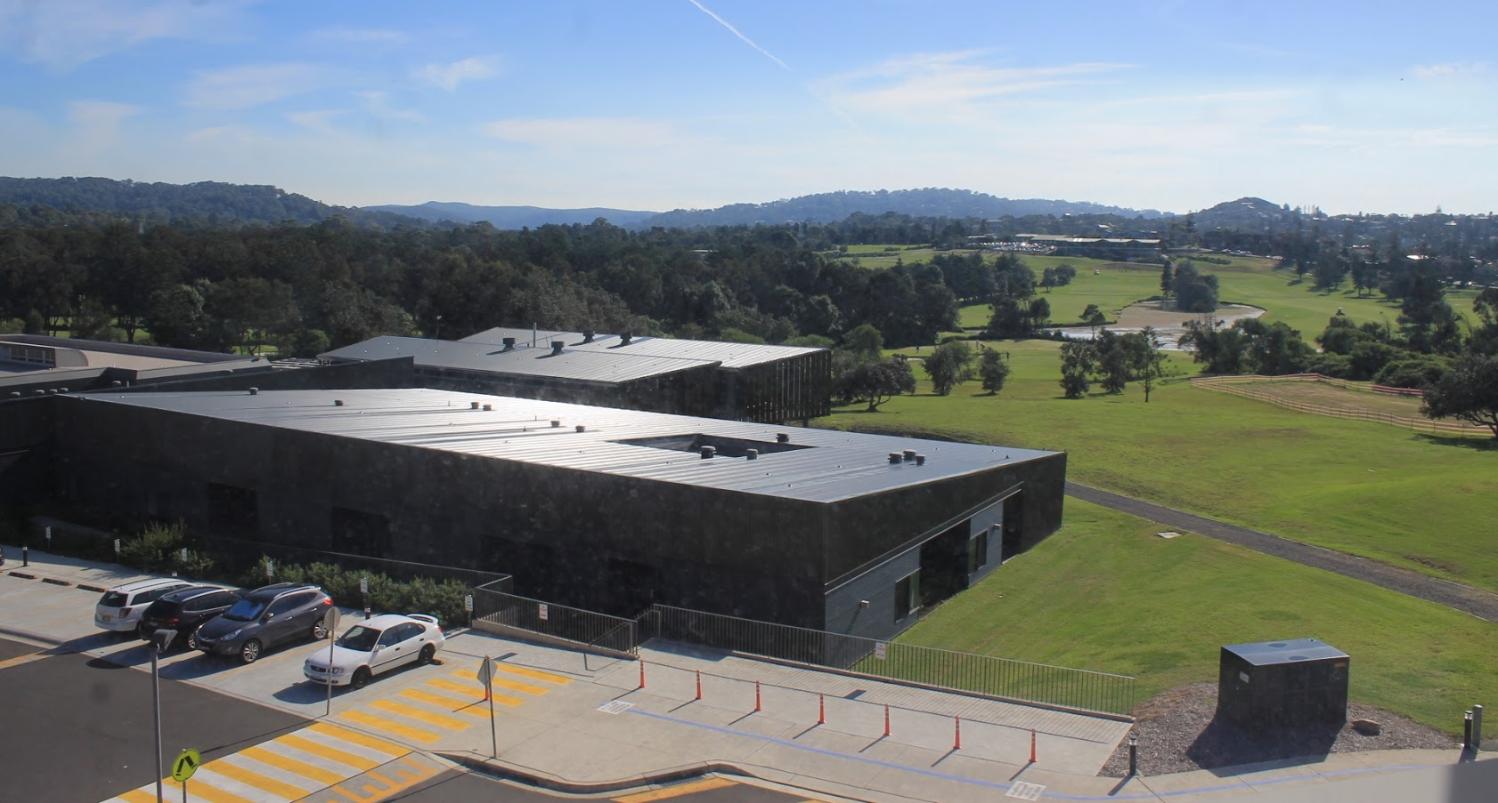 Mona Vale Hospital Beachside Rehabilitation Unit - image taken from the just opened Community Health Building in May, 2016. Photo by A J Guesdon
March 28, 2020
By Miranda Korzy
Northern Beaches Hospital (NBH) is treating three patients with coronavirus, while calls continue for the NSW government to increase bed numbers in the Pittwater area to treat Covid-19 patients by reopening acute services at Mona Vale Hospital.
The number of diagnosed coronavirus cases on Saturday rose to 3,635, with 486 new cases confirmed since 3pm on Friday and 14 deaths recorded nationwide.
A spokeswoman for NBH told Pittwater Online News on Saturday that the hospital had treated six coronavirus patients since the outbreak began.
Three had been discharged and the rest remained in the hospital in a stable condition and were "doing alright", the spokeswoman said.
For the Northern Beaches Council area, a NSW Health spokeswoman told Pittwater Online News that 85 cases had been recorded, however less than five of them had been locally acquired. The rest were traced to incoming travellers.
However, with rates of infection still rising exponentially, local residents are concerned that bed numbers will not meet the need in coming weeks.
Save Mona Vale Hospital chairman Parry Thomas said he feared the NSW government would attempt to assign beds in the Mona Vale Hospital rehabilitation facility for COVID-19 patients, given that palliative care and aged care assessment wards were not yet open.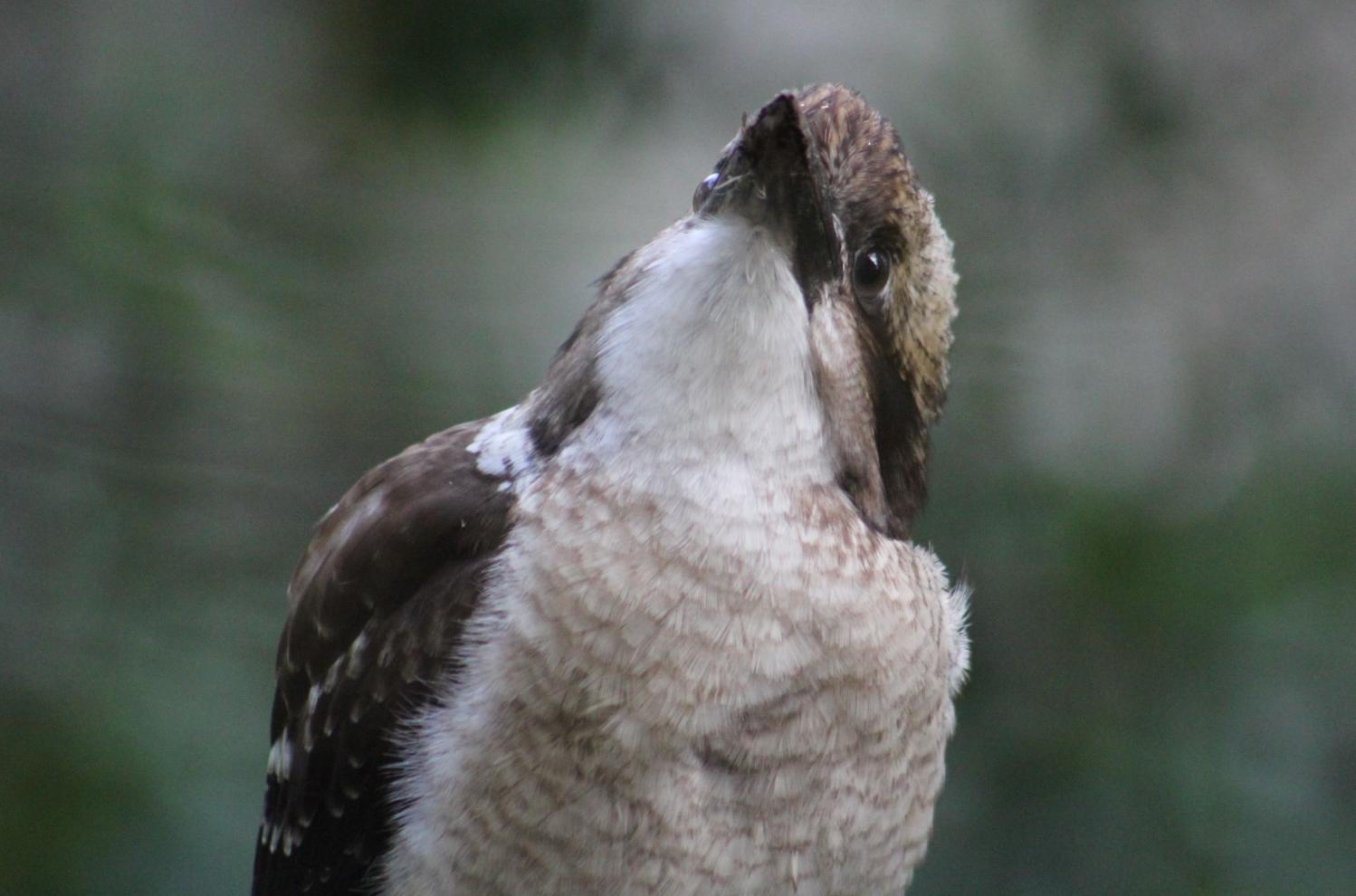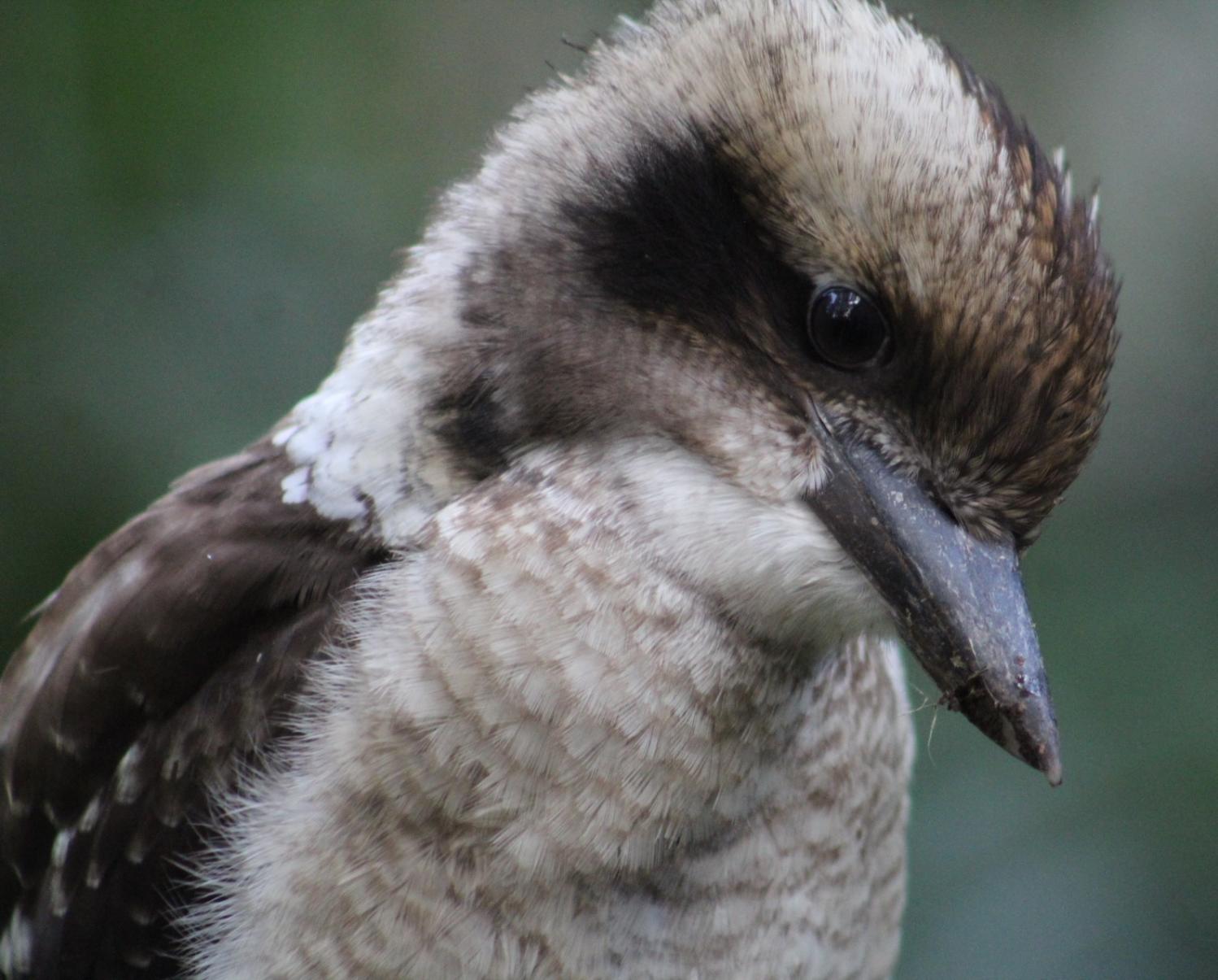 One of the Kookaburra Fledgling triplets this week - Bigger and Bolder! A J Guesdon photos.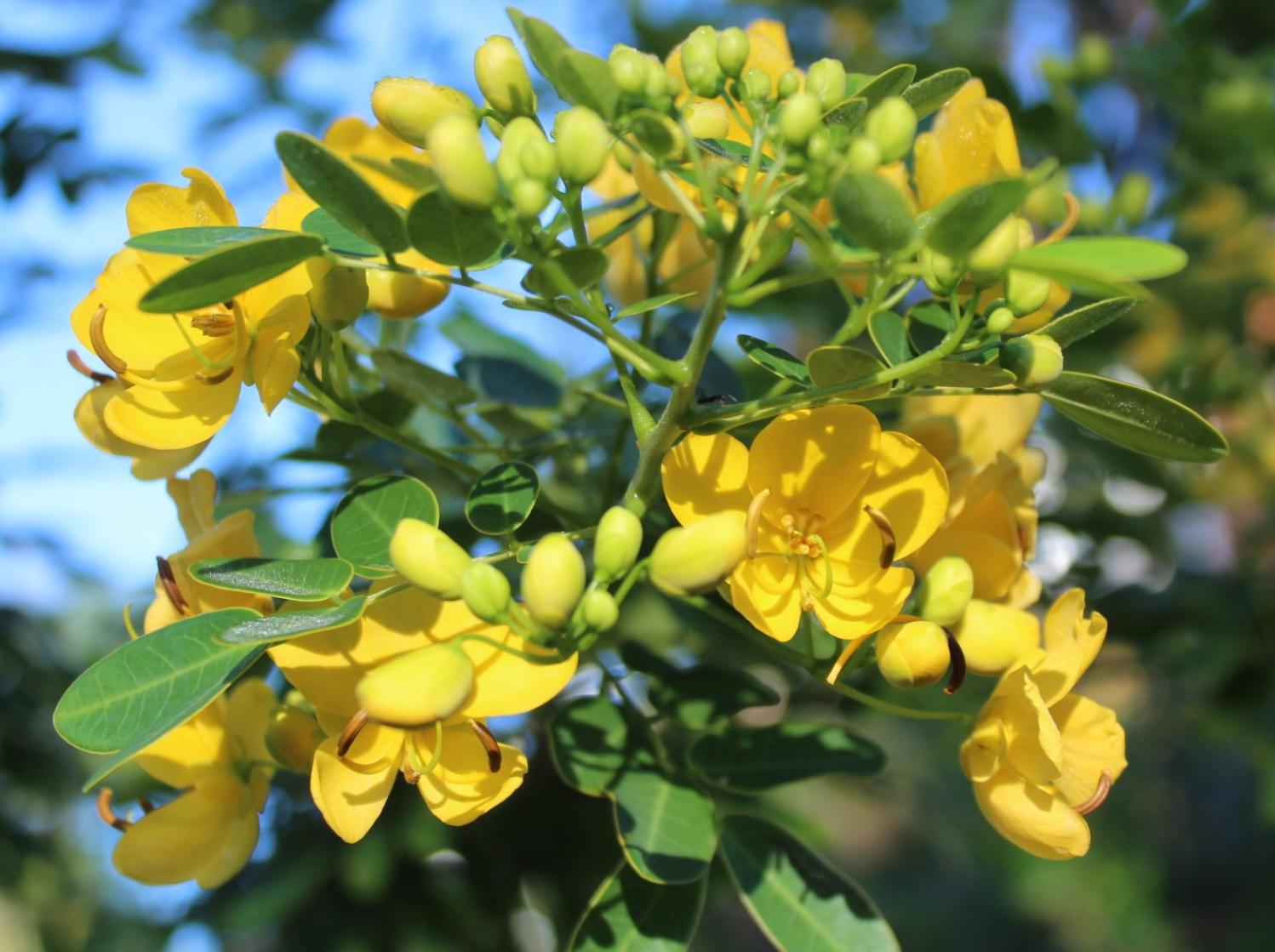 Cassia (Senna pendula). Also known as Senna and Arsenic Bush. Originating in South American, Cassia is a perennial sprawling multi-stemmed shrub or tree up to 5m tall.
This weed replaces native vegetation and establishes in a wide range of native plant communities, including coastal heath and scrubland, hind dunes and riparian corridors. The large seed pods are eaten by birds and other animals. You may be seeing this bright burst of yellow everywhere as it is c
urrently flowering - please pull out and get rid of if you have in your garden.
Past Features Archives (pre 2014)
Pittwater Online News was selected for preservation by the State Library of New South Wales and National Library of Australia. This title is scheduled to be re-archived regularly.
Archived Issues (2014 on) may be accessed here: pandora.nla.gov.au/tep/143700