February 16 - 22, 2020: Issue 438

SLS SNB Surf Boat Crews Going Off At Team Navy ASRL Open 2020 On The South Coast - Australia Wins Trans-Tasman Comp.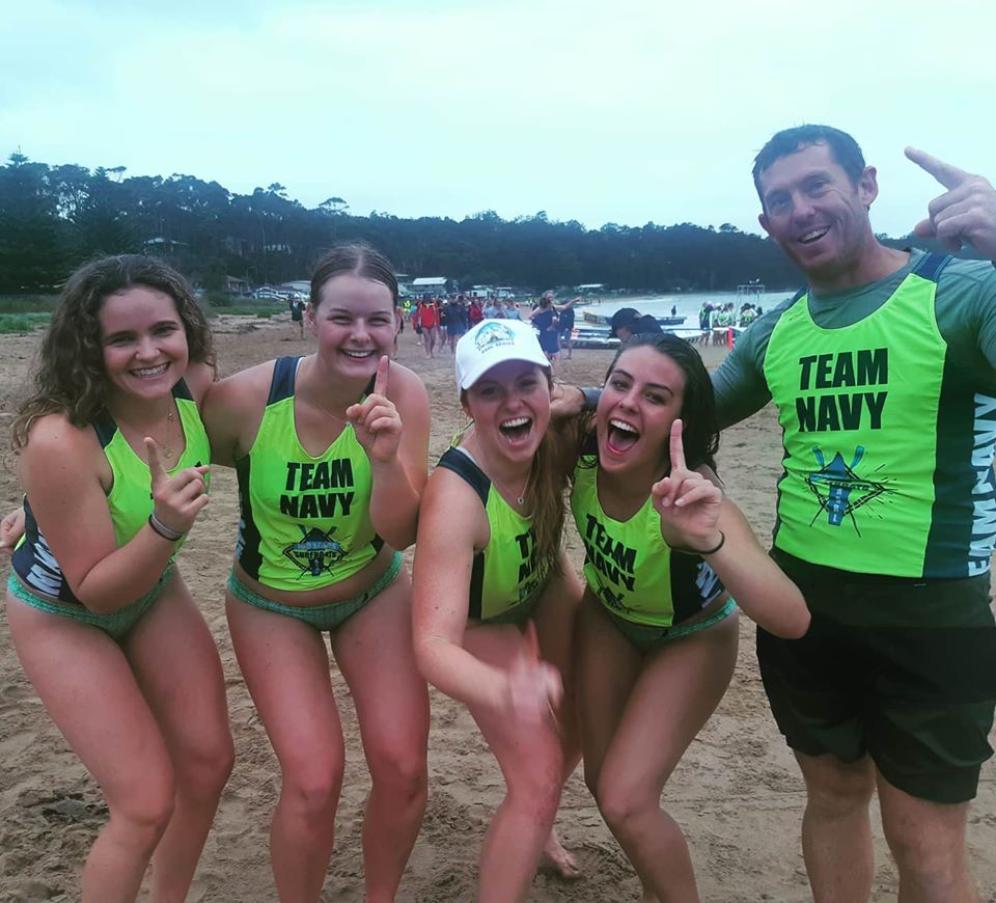 Congratulations to Mona Vale winners of 2020 Team Navy ASRL Open in Under 19 Female division!
Although there is still one more day of racing, today, Sunday February 16th, 2020, and a full report won't be able to be run comprehensively until next Issue - wonderful sports, camaraderie, and support for the fire then flood ravaged South Coast has been the focus for the 2020 edition of the Team Navy Australian Surf Rowers League Open.
Australia has won the 2020 Trans-Tasman Surf Boat Test Series winning 11 of 12 races and including local U23 Trans-Tasman Male Crew from South Curl Curl of Brady Holland, Sam Lowery, Kris Martyn, Owen Sheather and Rob Lowery. This makes the eighth straight Trans-Tasman Surf Boat Championship title for Australian Surf Boat Teams.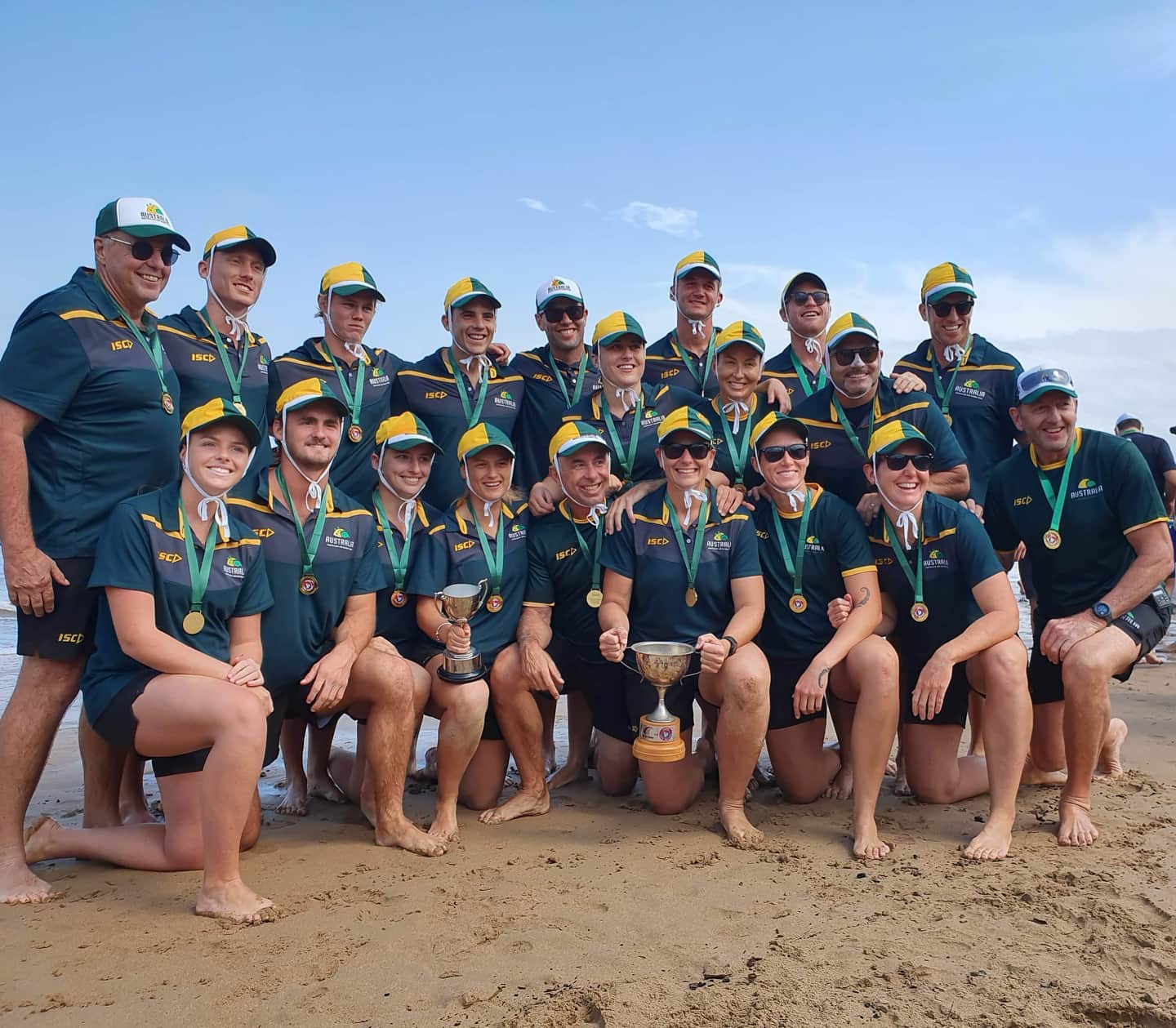 brilliant photos courtesy of Malcolm Trees who kindly volunteers his time to take these incredible shots, have showed those not at Mollymook, or Long Beach, where Saturday's racing was moved to for safety, how local crews are going - and the live streaming - available here - has given those who want to follow all the action an opportunity to do so.
More next Issue. In the meantime - two great captures by Mr. Trees: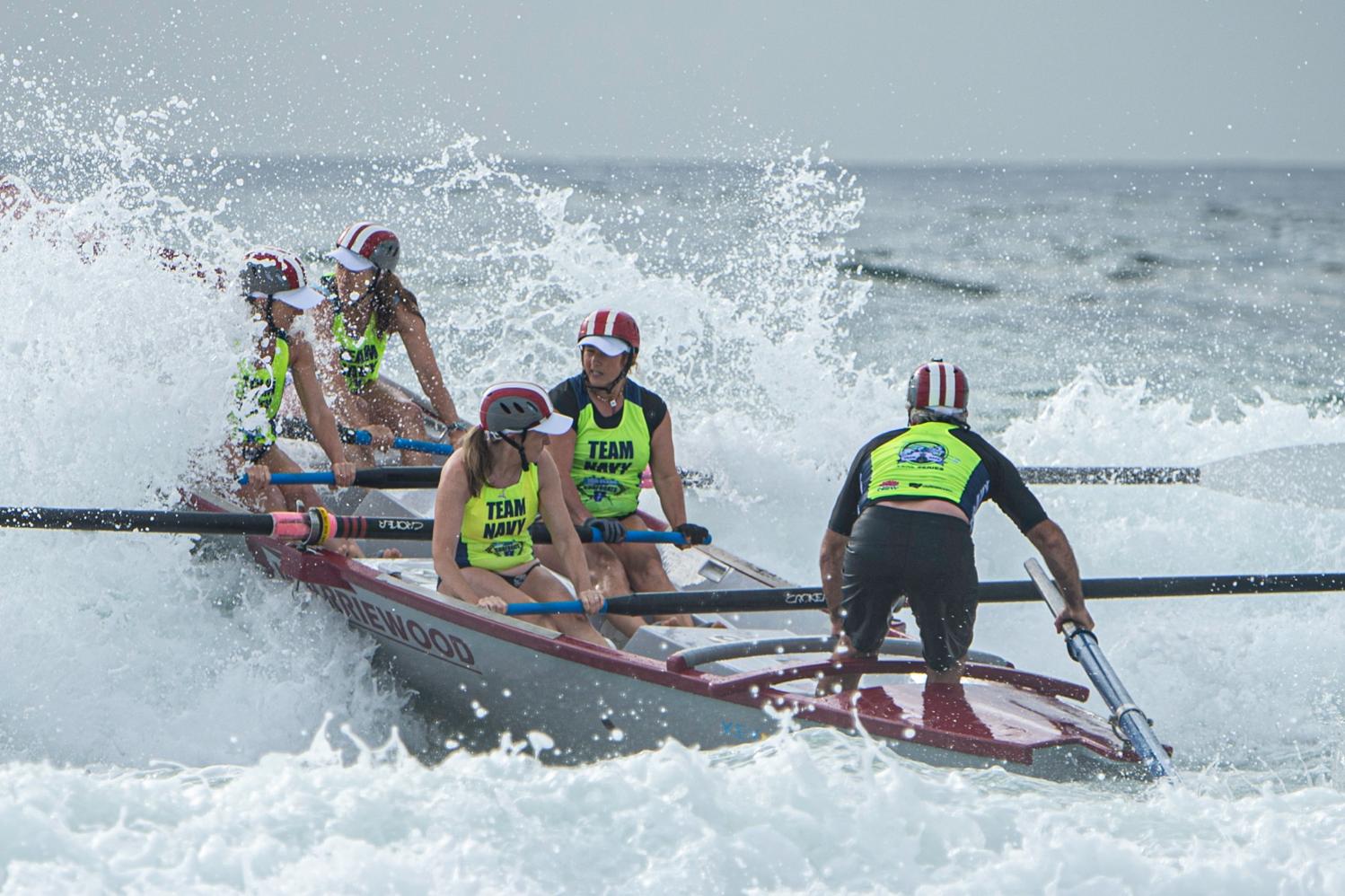 Team Navy ASRL Open 2020: Warriewood SLSC's Rustys - getting amongst it! - photo by Malcolm Trees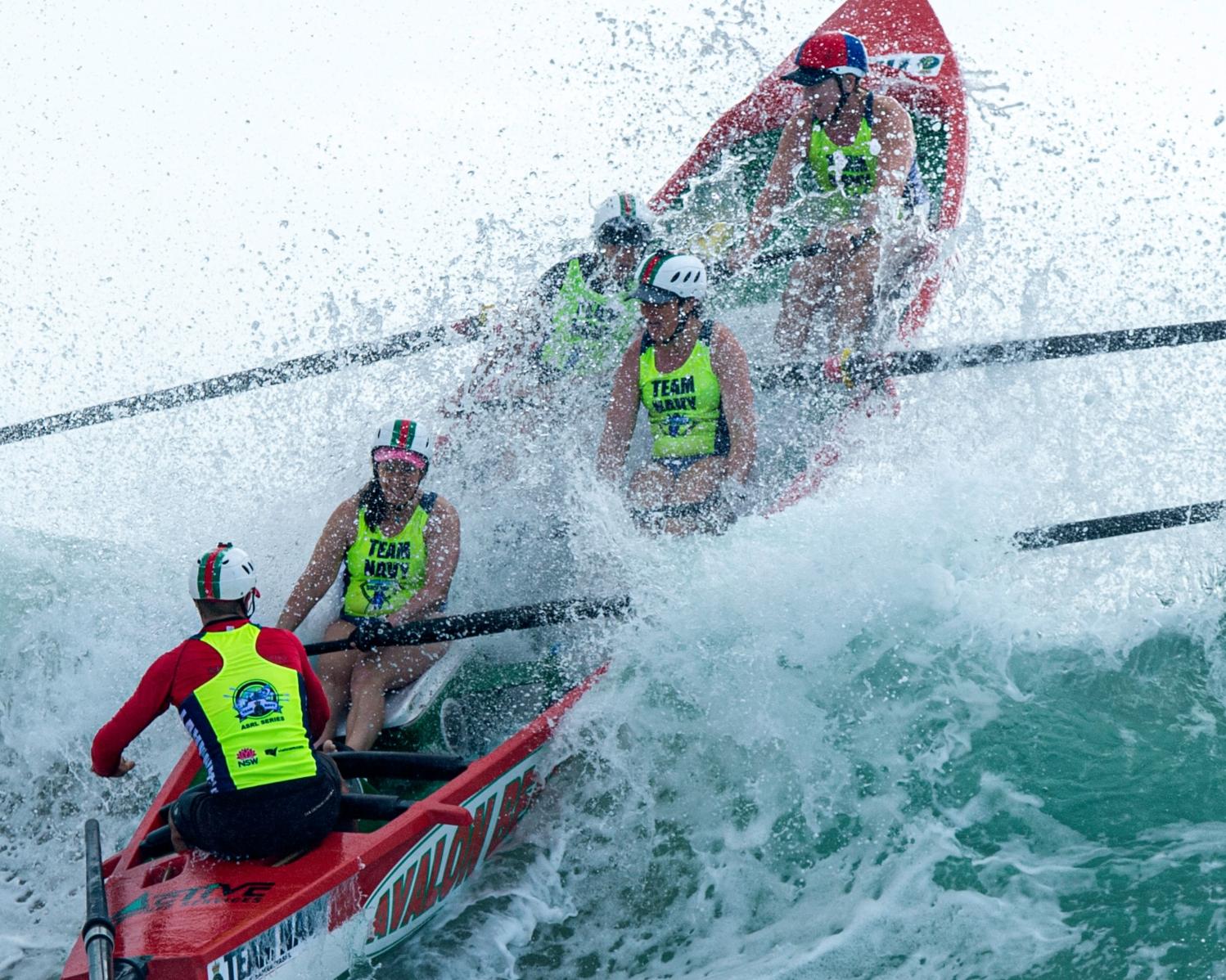 Team Navy ASRL Open 2020: Avalon Beach SLSC - spectacular - photo by Malcolm Trees

February 2020 Storm Event: Rains & Waves Cause Floods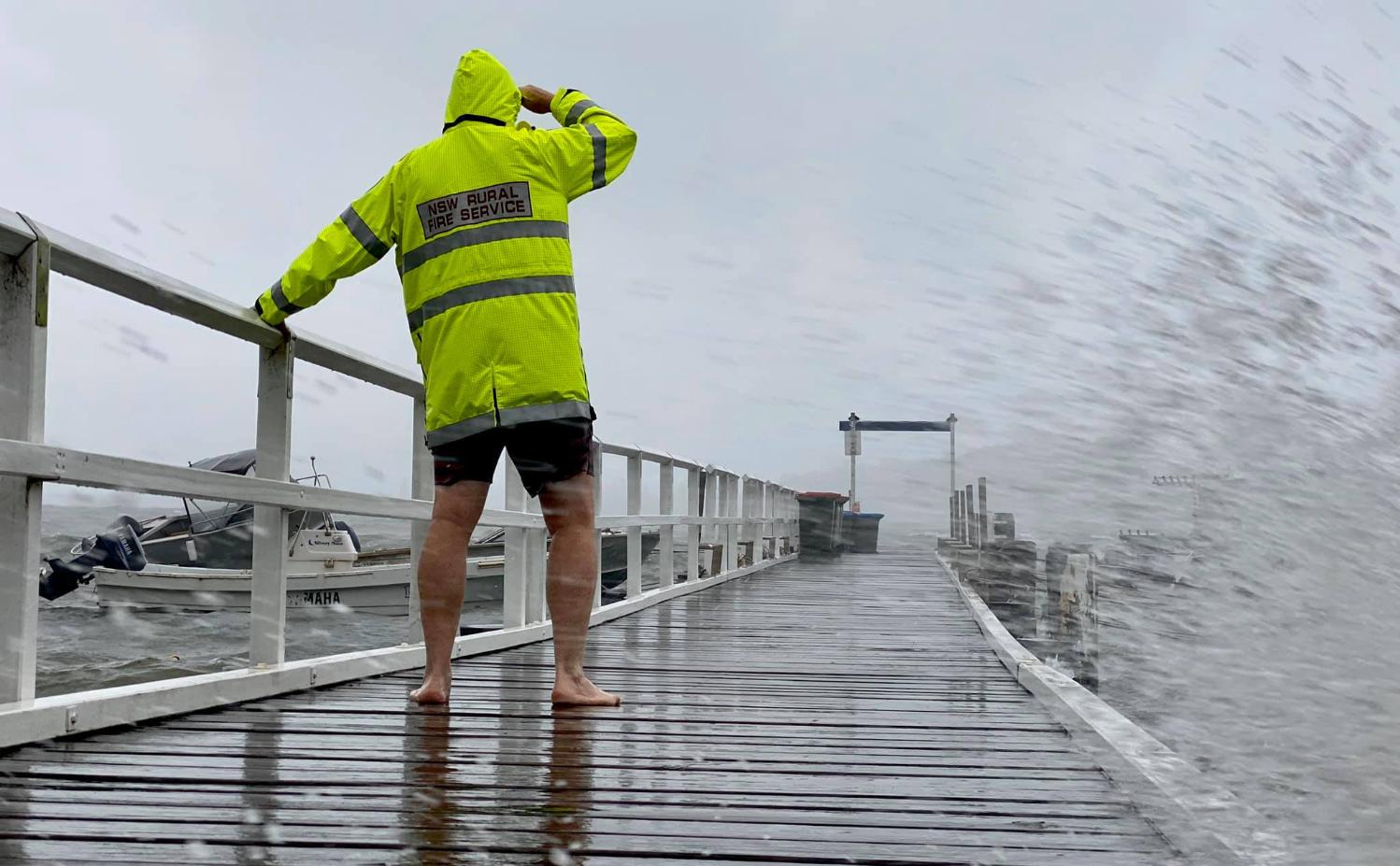 Once again our resident Warringah- Pittwater SES volunteers, supported by Warringah - Pittwater Rural Fire Brigades volunteers, Marine Rescue Broken Bay (at Bayview on Pittwater) volunteers along with Fire and Rescue NSW Brigades and NSW Police, have been out in force during the storm that drenched our area over last weekend, causing evacuations at Narrabeen and electricity outages that have only just ceased on Saturday February 15th in areas towards North Avalon, Careel Bay and Palm Beach. Once again they have worked tirelessly throughout the storms, in rolling shifts 24/7, and out in weather most of us sought shelter from.
The loss of trees, the mountains of debris on beaches, the reports of pollution and sharks being attracted by fish, cows or goats washed down the Hawkesbury river is similar to reports from the mid 1800's as well all times forward as recorded - a special history page this week shares a few of those. What is obvious is that a huge volume of water moved through the catchment areas at Narrabeen and out from the Hawkesbury River very quickly, the change between images shared on Sunday and those on Tuesday shows this. The clean up is still going on.
What predominates, as ever, is a community that pulls together and looks after each other. When Narrabeen and Warriewood areas needed to be evacuated, the posts via social media offering a bed and comfort (and a strong drink) popped up everywhere from those a little north, in Pittwater. Humour has also been shared to keep us exhaling during a highly stressful event.
Some of the captures shared this week by regular contributors - all great local photographers - credited as given, runs as this Issues' Pictorial.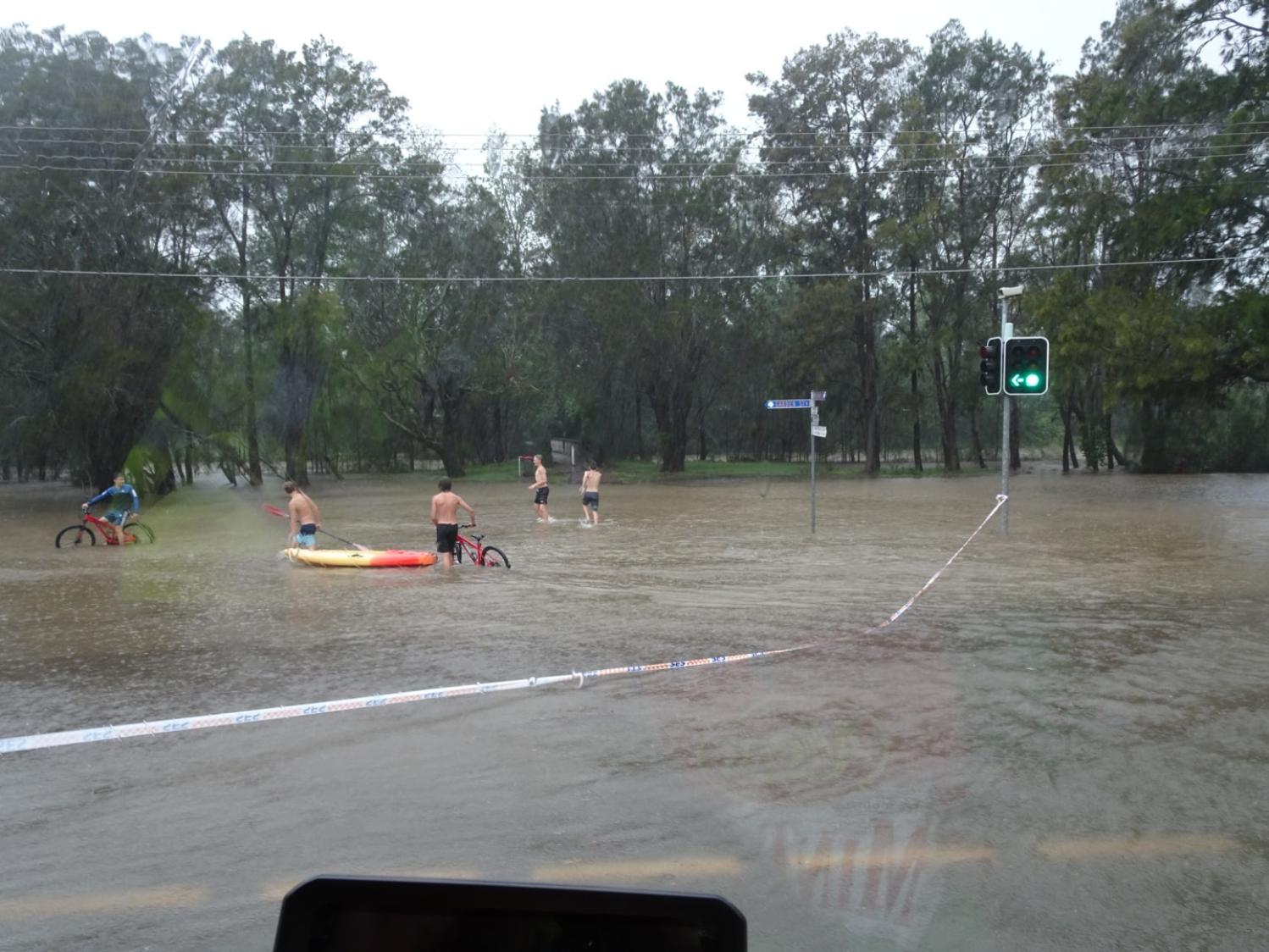 Narrabeen Fire Brigade Celebrates 100th Year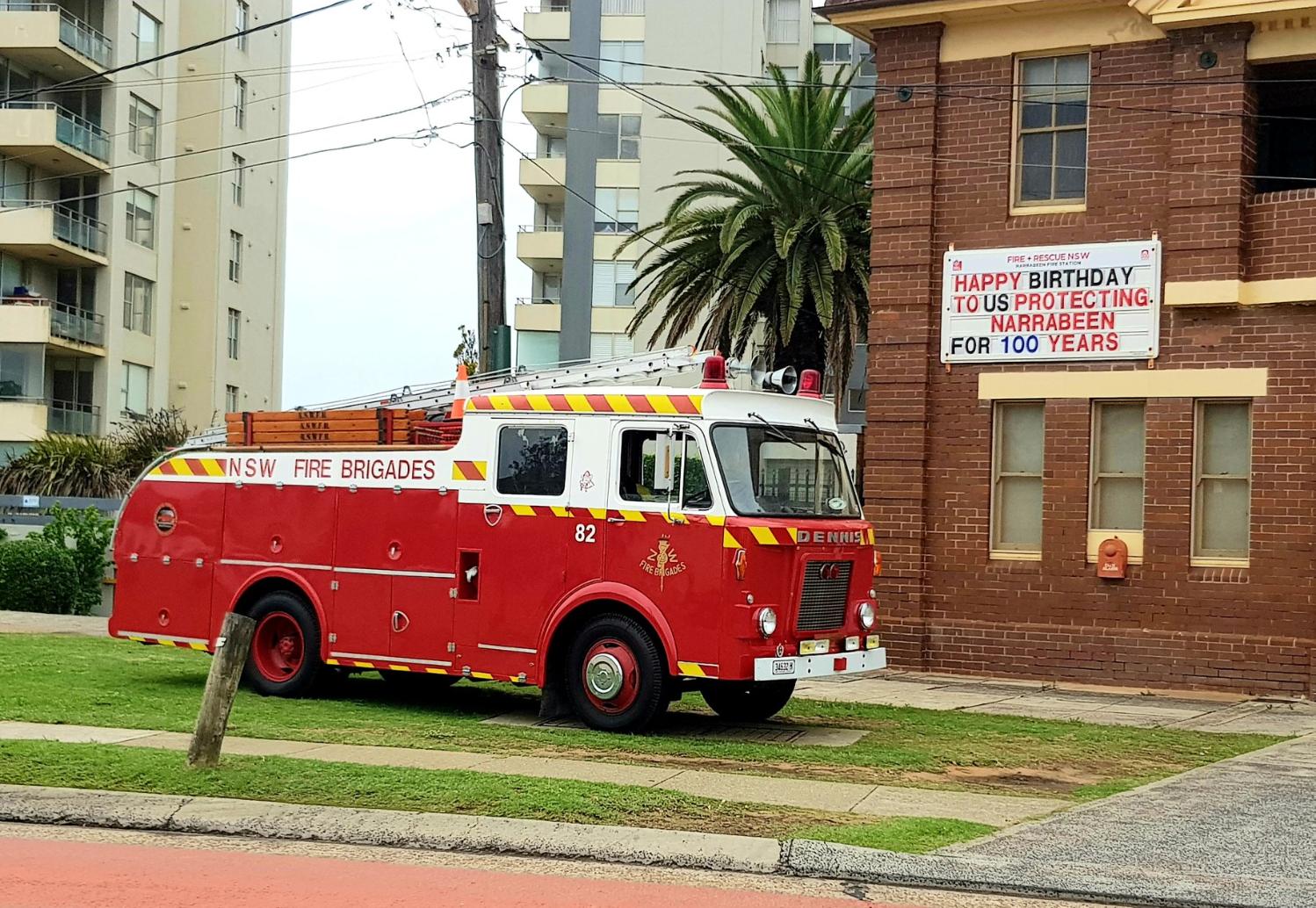 Photo - this week at Narrabeen Fire station - photo courtesy Fire & Rescue NSW
Celebrations, including some great old vehicles, took place at Narrabeen Fire station this week. Formed in February 1920, the Brigade was established after frequent loss of homes and businesses in the area - calls for a fire service that was closer then Manly, on what were then fairly rough roads, began in 1918. These same roads prevented the brigade from attending fires in Pittwater, especially where many homes and businesses were weatherboard constructions which would burn quickly - ensuring by the time the fire truck and firemen arrived, the premises would already be engulfed in flames or even in ashes.
A few insights and some history runs this week HERE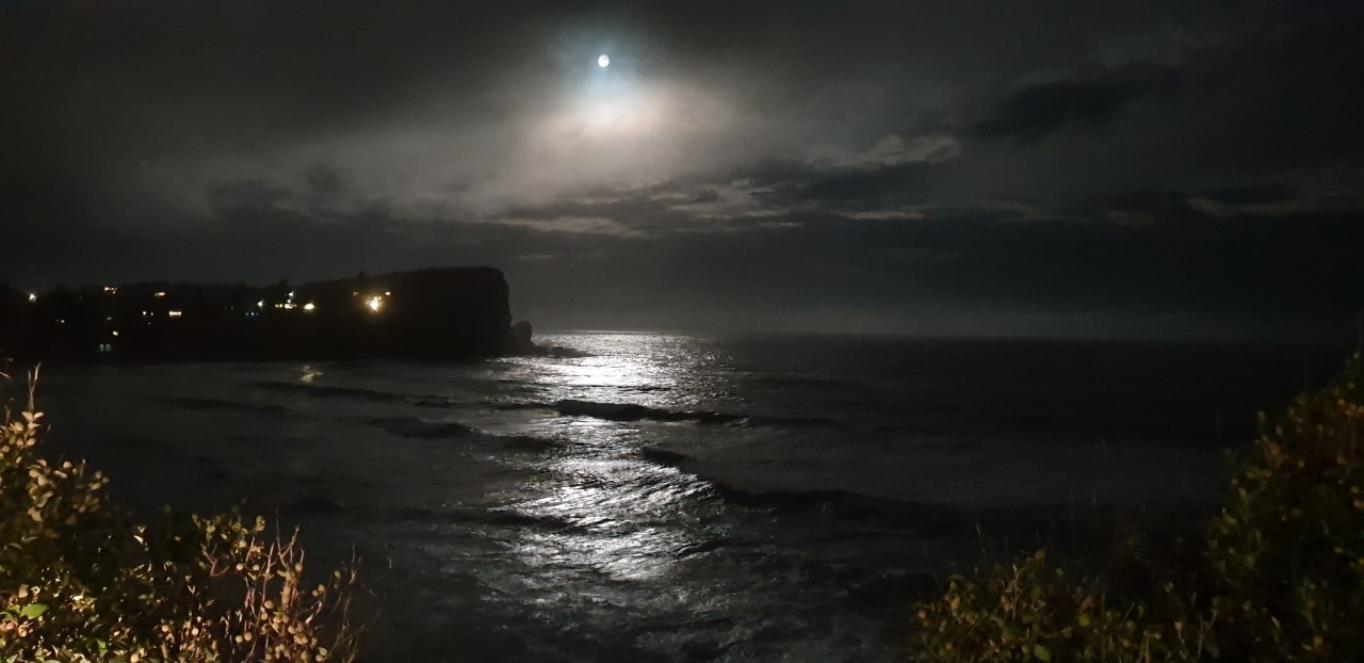 Full moon over Avalon Beach this week - photo by Roger Sayers
Past Features Archives (pre 2014)
Pittwater Online News was selected for preservation by the State Library of New South Wales and National Library of Australia. This title is scheduled to be re-archived regularly.
Archived Issues (2014 on) may be accessed here: pandora.nla.gov.au/tep/143700