February 2 - 8, 2020: Issue 436

Artist Of The Month February 2020:
Kirsten Milenko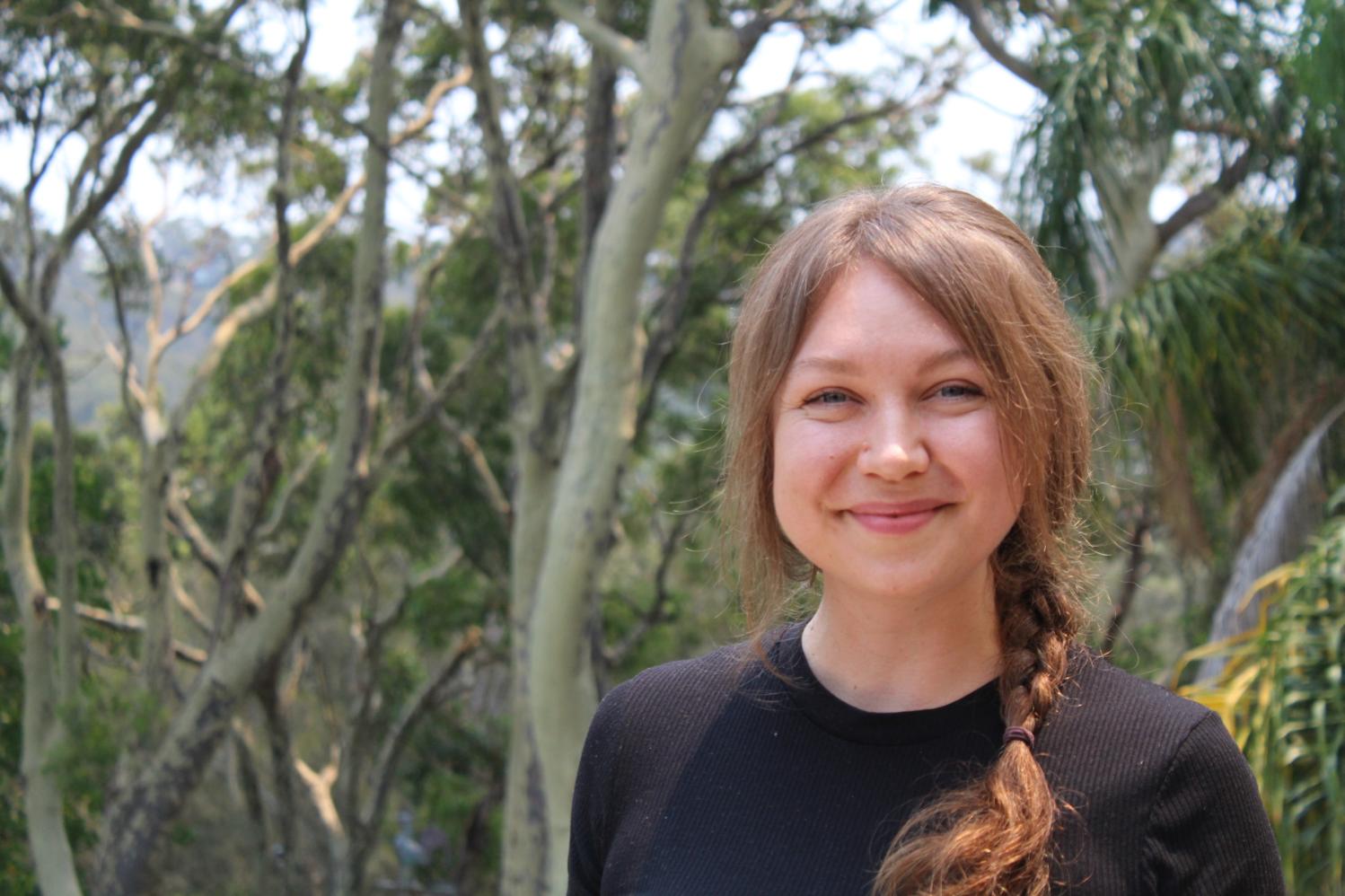 Kirsten Milenko is an Australian composer based in Copenhagen, Denmark. Milenko works with vocal, instrumental and electronic media to express music as environmental phenomena. Working intimately with movement, her music embodies a constant synergy between sound and motion to capture perceptions of space.

In December 2017, her single 'Ex Aere' released on Spotify, Bandcamp and iTunes. Samples of her works feature as the Pittwater Online February 2020 Artist of the Month. Her debut album 'Caeli' is scheduled for release on February 22nd, 2020 - so there will be more to come.
As a graduate from Barrenjoey High School, and a University of New South Wales and Sydney Conservatorium student, Kirsten has allowed herself to evolve, to let her nature and interests coalesce to produce sounds that allow you to immerse yourself and be lifted. Born in 1993, her current studies at the Royal Danish Academy of Music under Niels Rosing-Schow and Simon Løffler, mean she will graduate from the Master's programme in 2020.
From her previous studies, she was awarded the 2015 Ignaz Friedman Memorial Prize from the Sydney Conservatorium of Music where she studied under Liza Lim, Natasha Anderson and Rosalind Page. Premieres of Kirsten's work have been given throughout Australia and Europe. Her music has received performances by ensembles and orchestras including: Danish National Vocal Ensemble, Esbjerg Ensemble, Scandinavian Guitar Duo, Ensemblage, E-Mex Ensemble, Judgement of Paris Quartet, Adelaide Wind Orchestra, Sydney Conservatorium of Music Wind Symphony, Modest Orchestra.
In 2019 Kirsten was selected for the Roche Young Commission 2021 by Wolfgang Rihm, Artistic Director of Lucerne Festival. The Roche Young Commissions series was established for the first time in 2013 as a new and unique form of cooperation between Roche, Lucerne Festival, and the Lucerne Festival Academy. Roche Young Commissions gives two young composers under the age of 30 the opportunity to write orchestral works every other year alternating with Roche Commissions.
As Profile of the Week this Issue, and Artist for February, and to inspire all students who have just headed back to school, one of our own - who you possibly saw on the beach or the bush tracks this Summer, enjoying being home.
Sydney Bus Museum Volunteers Helps Mona Vale Bus Depot Celebrate 50th

Anniversary

Of Opening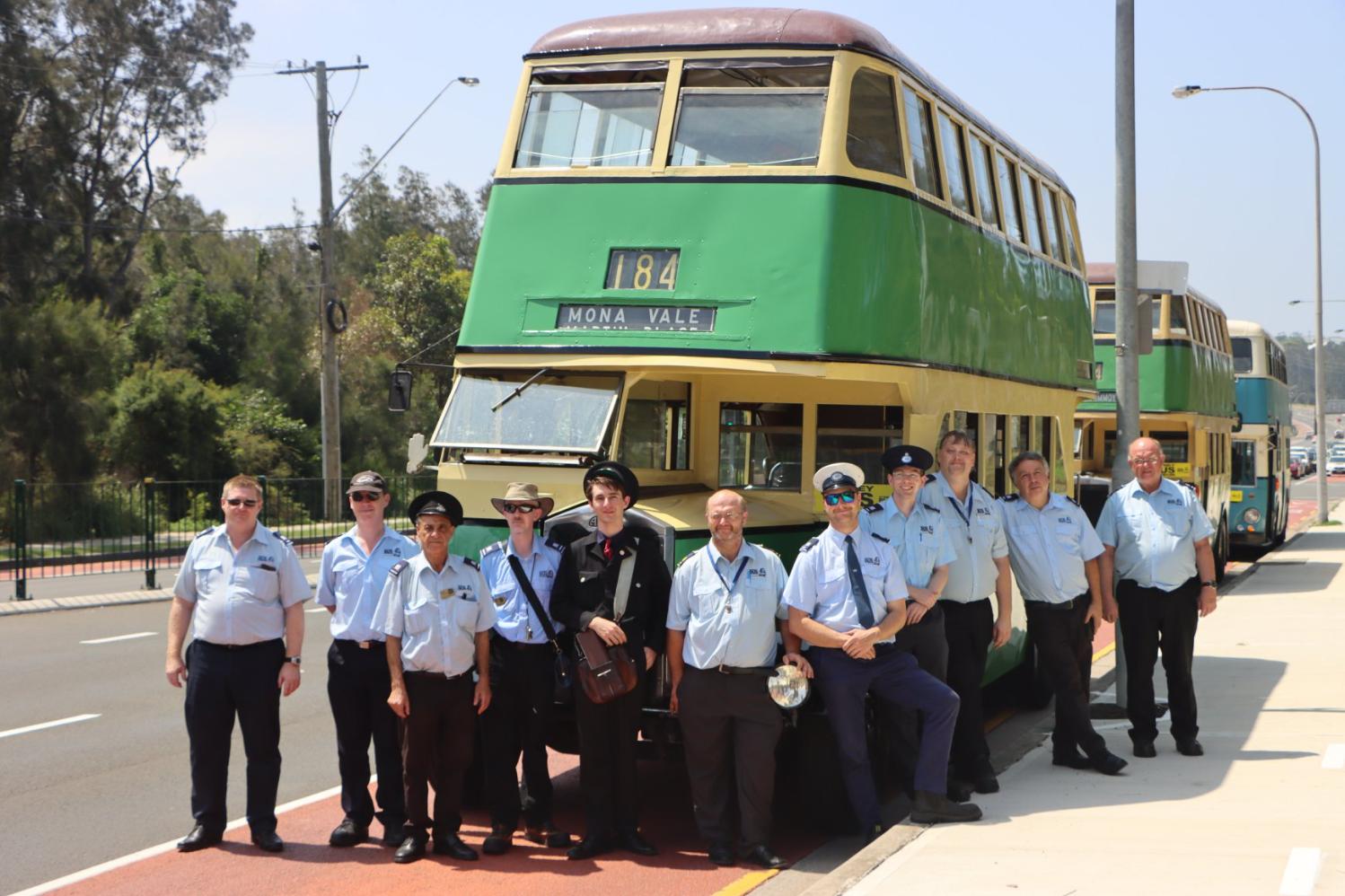 The Sydney Bus Museum crew that made it happen (minus Brendan who had already fled to go back to Melbourne!) - Sydney Bus Museum photo.
On Monday January 27th, 2020 the Sydney Bus Museum marked the 50th anniversary of the opening of Mona Vale Bus Depot by operating bus shuttles around Mona Vale and through the depot. Included are a few photographs from the day. Our thanks go to State Transit who invited them to help mark this significant anniversary of a key part of our local public transport story. Thanks once more to the Sydney Bus Museum for sharing these photographs taken on the day with Readers.
The Sydney Bus Museum has an extensive collection of New South Wales Government and Private Bus Services buses, and tells the story of the history of bus transportation, particularly in NSW, through Australia's largest collection of historic buses and bus memorabilia.
Visiting groups have the choice of a group tour under the guidance of a knowledgeable volunteer or of wandering free within the museum to concentrate on buses and exhibits that most interest them.
Visitors are able to see a wide variety of buses on display and gain insights into the way in which bus transportation has changed and continues to change people's lives. At the end of their tour or individual inspections, visitors may care to spend time in the Museum Shop where there is a wide range of bus models, transport literature and memorabilia for sale.
Tours are expected to last about 90 minutes and are available on Wednesdays, Saturdays and the 1st & 3rd Sundays of each month (Museum public open days). A vintage bus ride is also available upon prior arrangement; there are two bus journeys to pick from: a short 25-minute return trip to the City, and a longer 45-minute trip to Huntley's Point and return.
This week was a rare opportunity to see inside a working bus depot, with the community invited to a ride-along through Mona Vale Depot on two historic double-decker buses from the Sydney Bus Museum.​Between 10am and 2pm there were tour departures from the City-bound B-Line bus stop at Mona Vale (Pittwater Rd) to Ponderosa Street. The round trip took around 15 minutes.
A donation for those taking the bus ride was requested - all put towards the Bushfire Relief Fund.
The Sydney Bus Museum provided these rides using two former Northern Beaches double deckers: an Albion Venturer SPCX19W and a Leyland PDR1A/1 Atlantean.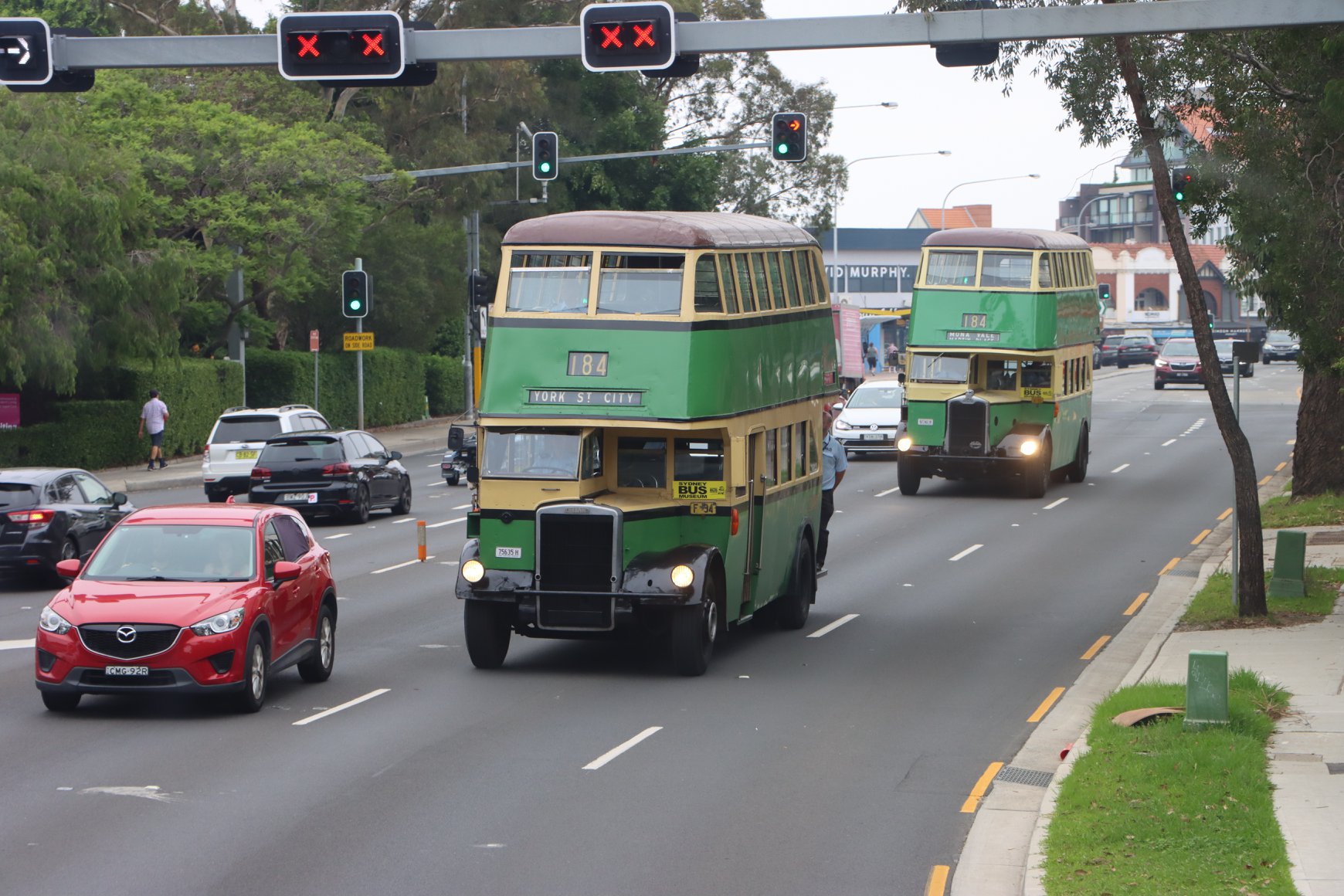 Leyland OPD2/1 2087 was one of the first buses allocated to Mona Vale in 1970. It is followed by a Northern Beaches staple, Albion CX19W 1892. Sydney Bus Museum photo.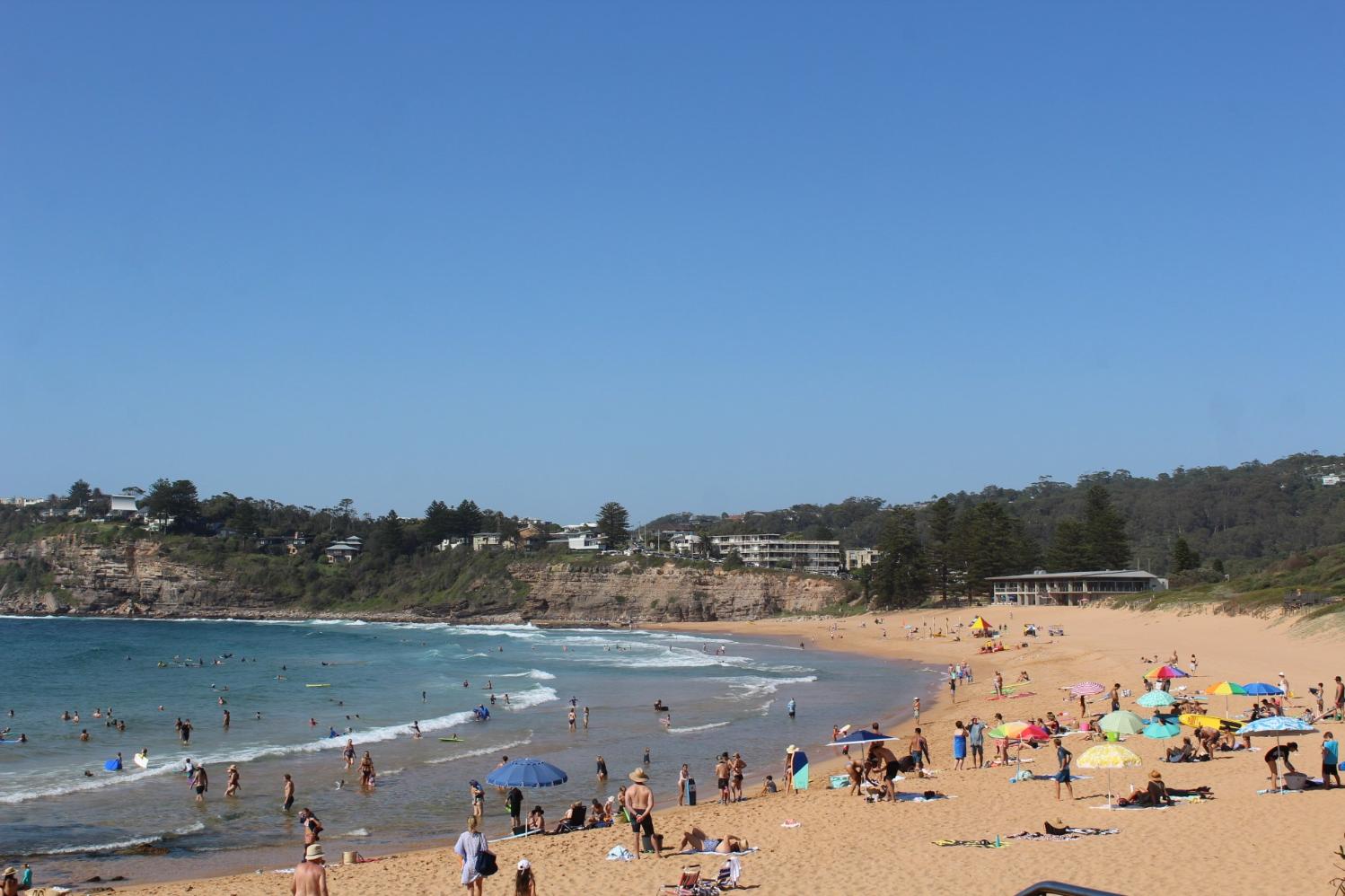 The view south from North Avalon Beach, Saturday morning, February 1st, 2020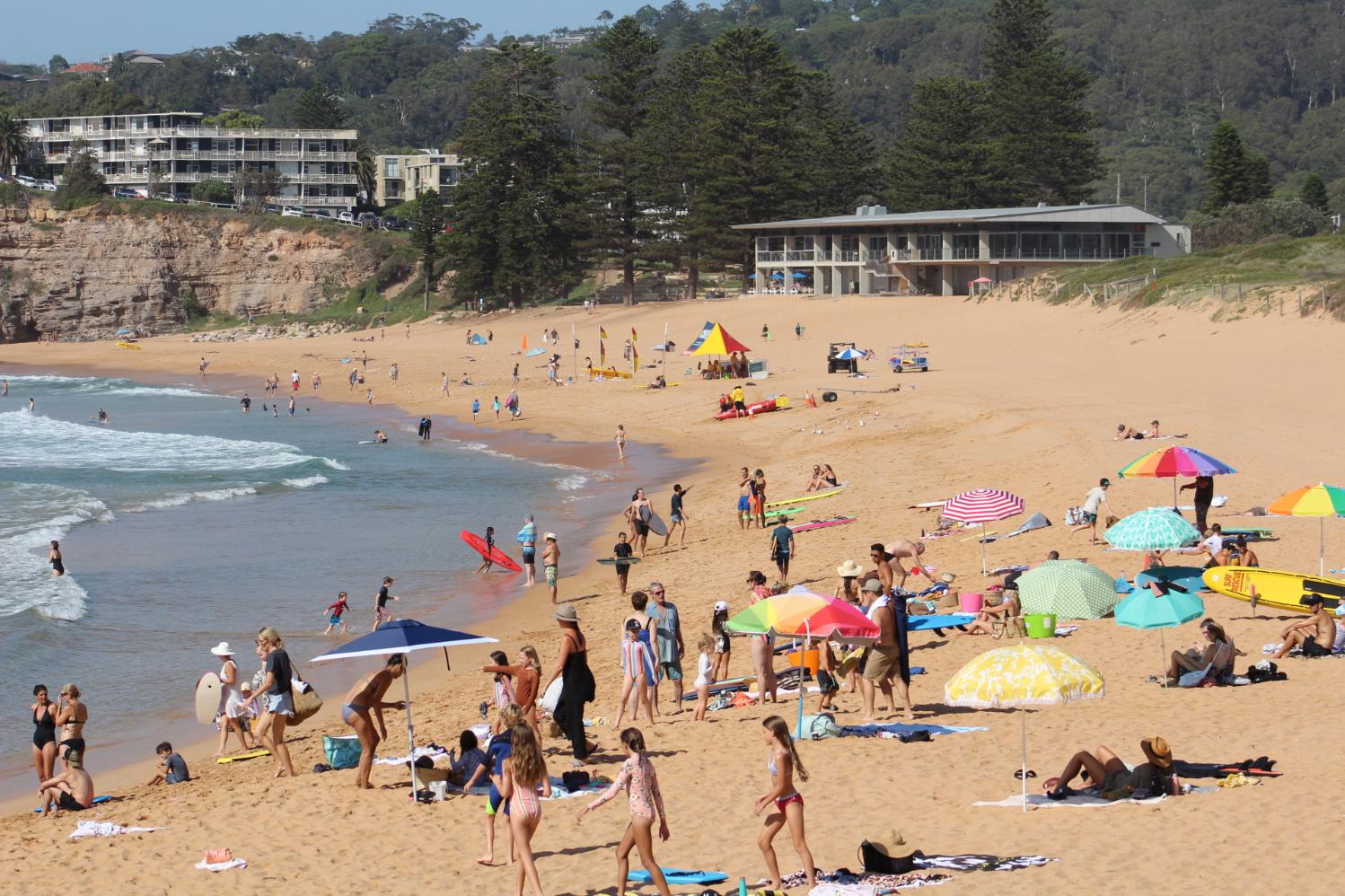 The view south from North Avalon Beach, Saturday morning, February 1st, 2020
Spotted At North Avalon Beach: Save Water Bucket For Sandy Feet
Residents have installed a bucket under the shower stand to encourage others to Save Water this Summer - good news!: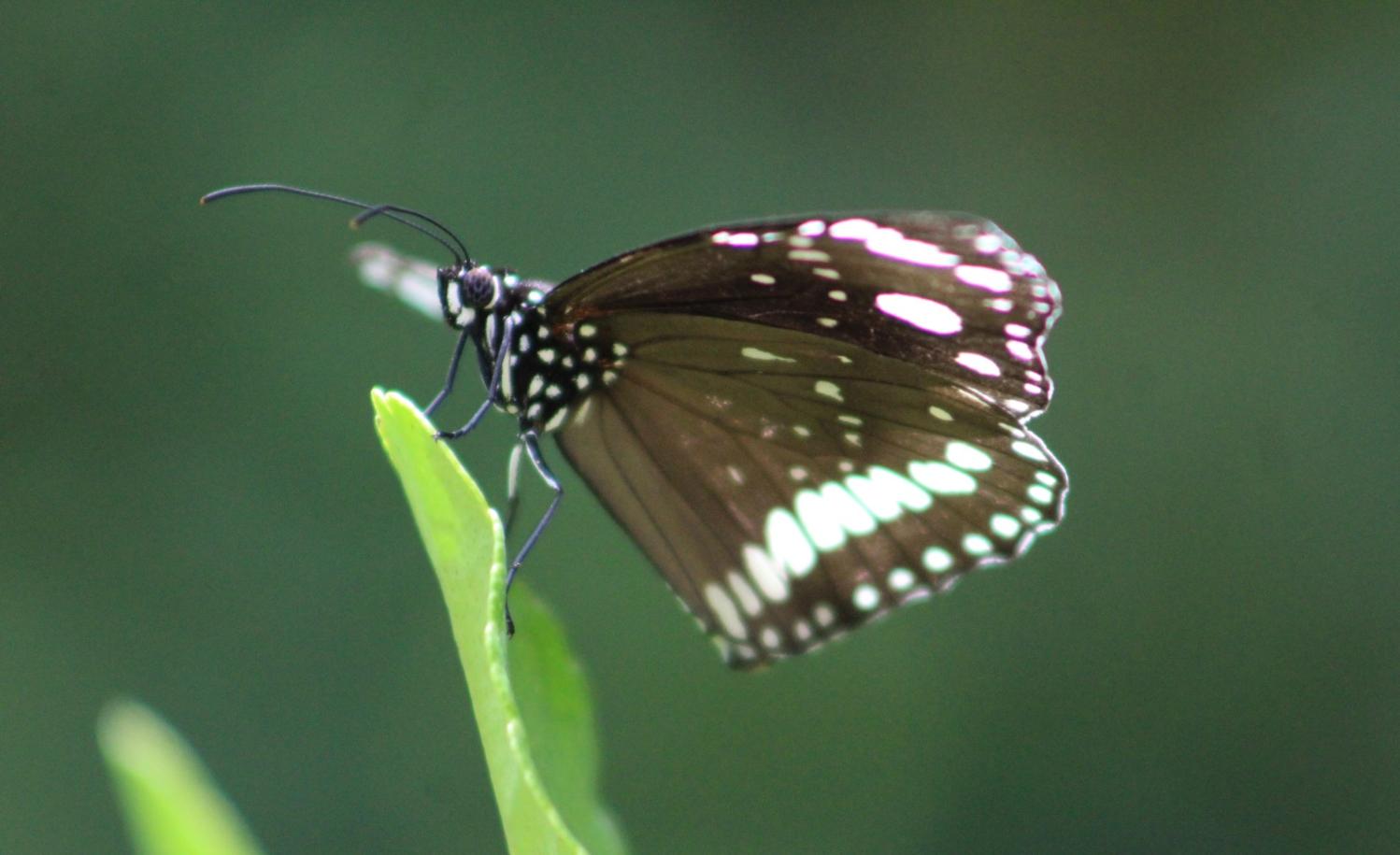 Summer in Pittwater: a Time of Butterflies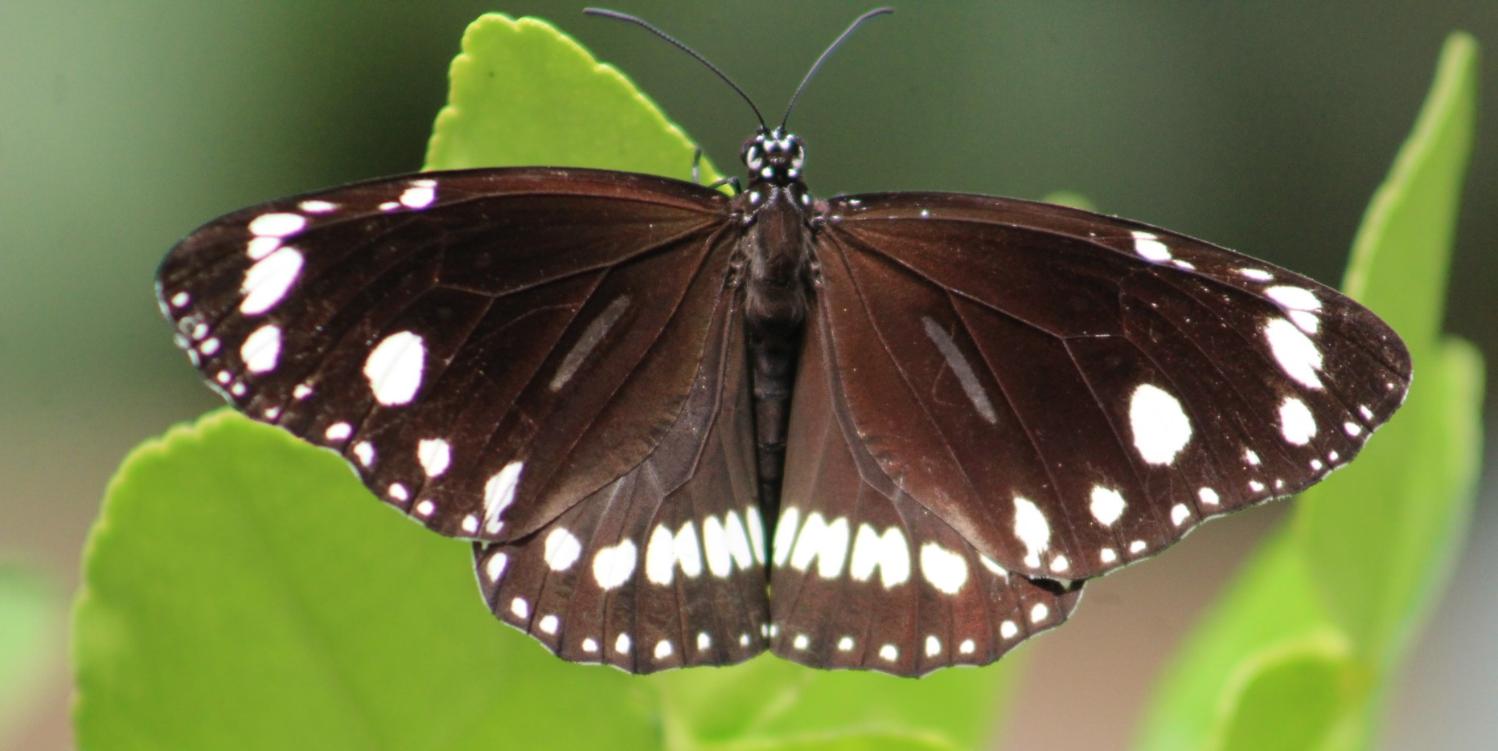 Summer in Pittwater: a Time of Butterflies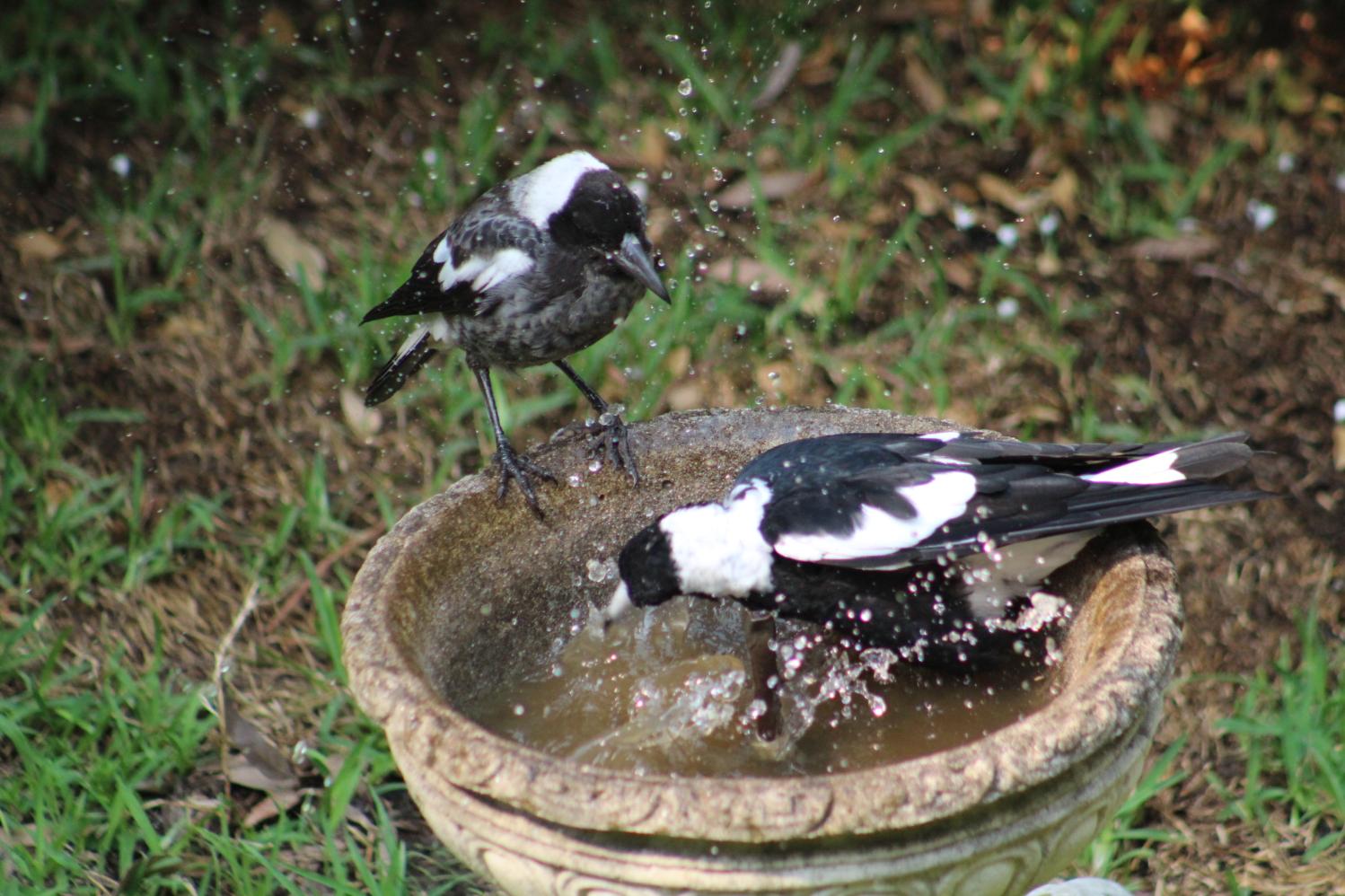 Summer in Pittwater: a Time of Fledgling Birds learning about Bird Baths
Past Features Archives (pre 2014)
Pittwater Online News was selected for preservation by the State Library of New South Wales and National Library of Australia. This title is scheduled to be re-archived regularly.
Archived Issues (2014 on) may be accessed here: pandora.nla.gov.au/tep/143700