June 9 - 15, 2019: Issue 408

NSW Upper House To Hold Inquiry Into Northern Beaches Hospital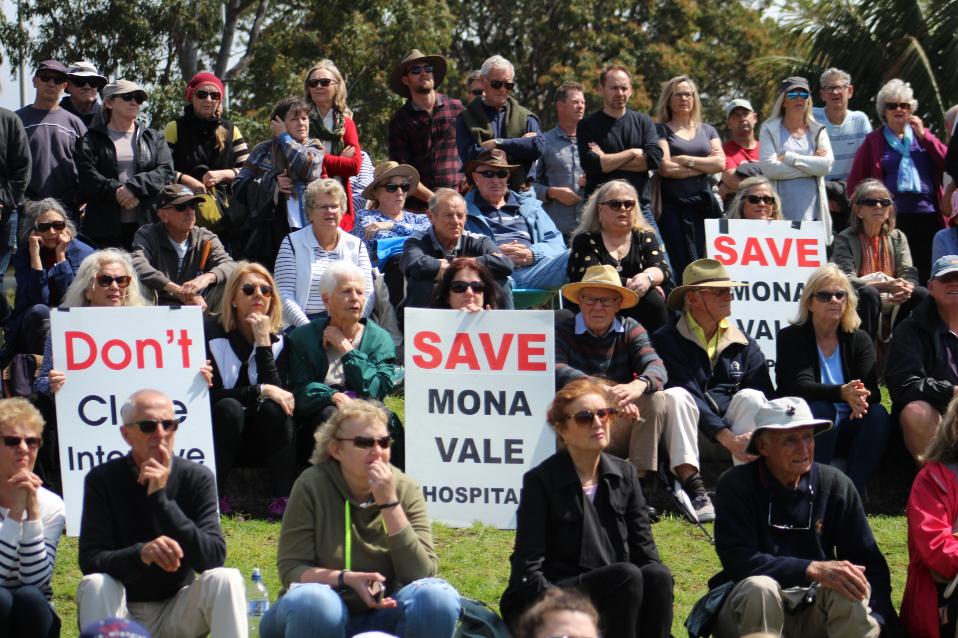 The Northern Beaches Hospital will be scrutinised by a NSW parliamentary committee, with the power to subpoena past and present staff. On Thursday, June 6th, Labor Shadow Health Minister Walter Secord tabled a Motion which read;
1.That Portfolio Committee No. 2 – Health inquire into and report on the operation and management of the Northern Beaches Hospital, and in particular:
(a)the contract and other arrangements establishing the hospital;

(b)changes to the contract and other arrangements since the opening of the hospital;

(c)ongoing arrangements for the operation and maintenance of the hospital;

(d)standards of service provision and care at the hospital;

(e)staffing arrangements and staffing changes at the hospital;

(f)the impact of the hospital on surrounding communities and health facilities, particularly Mona Vale Hospital, Manly Hospital and Royal North Shore Hospital;

(g)the merits of public private partnership arrangements for the provision of health care; and

(h)any other related matter.
2.That the committee report by the first sitting day in 2020.
Labor Shadow Health Minister Walter Secord said he pushed for the parliamentary inquiry because the Auditor-General cannot examine the performance or operations of the $600 million hospital as it is a public-private partnership. On May 8th he tabled the Public Finance and Audit Amendment (Northern Beaches Hospital) Bill 2019 - Long Title: An Act to amend the Public Finance and Audit Act 1983 to authorise the Auditor-General to conduct performance audits of the Northern Beaches Hospital - which is also due for its second Debate.
Ocean Respect Racing Wins Three From Three On Day 1 At Australian Women's Keelboat Regatta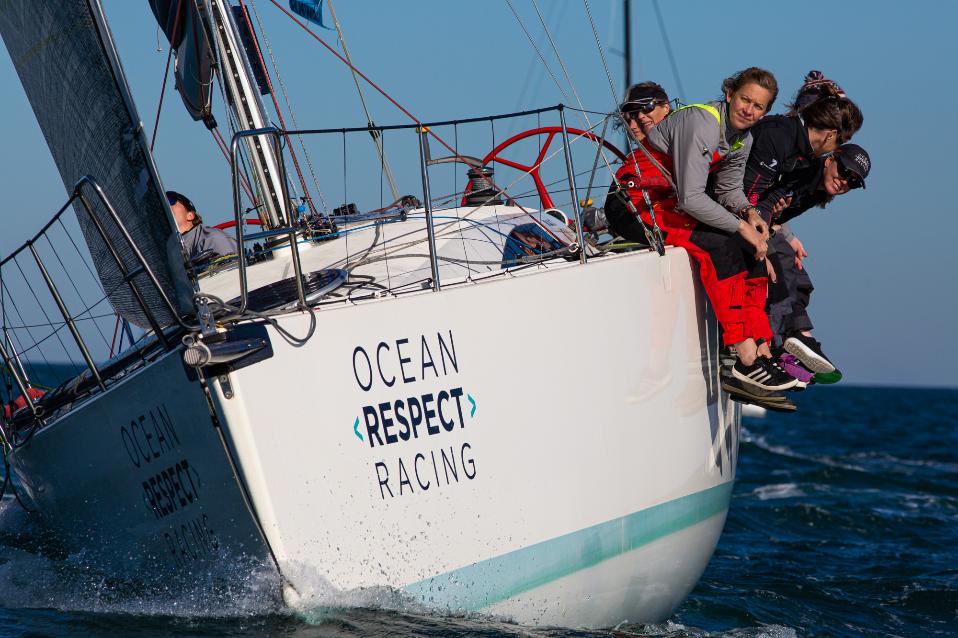 Ocean Racing Respect leads Division 1 - Bruno Cocozza pic - AWKR 2019
June 8, 2019
The Australian Women's Keelboat Regatta (AWKR), hosted by Royal Melbourne Yacht Squadron, got off to a great start with three races held under sunny skies and a mix of conditions on Port Phillip today.
Race 1, and the Katie Spithill skippered M.A.T. 1010, Ocean Respect Racing (NSW), showed their class early in Division 1. The RPAYC team, some of whom were aboard Wild Oats X when she finished second in the 2018 Rolex Sydney Hobart, came from third on line with a nifty short tack to take line honours and their first of three straight wins.
"We got a last minute call to do the regatta, so we met at the boat for the first time at 8am this morning. We are lucky that Jade (Cole – her father owns the boat), had everything ready for us," ORR crew member, and two-time and reigning Female World Sailor of the Year, Carolijn Brouwer, said this afternoon.
"It's a long time since I sailed in Melbourne, but it sure put on special weather for us today," said Brouwer, a multiple Olympian who contested Sail Melbourne a number of times and who was on the winning Dongfeng crew in the 2017-2018 Volvo Ocean Race.
Brouwer agreed that the northerly was puffy and shifty, anything from 3 to 23 knots, but it was a nice day's sailing. The middle race was the windiest. "You had to make your headsail choice before each race, but it was hard with the conditions changing so much.
"It's good to be able to continue our message on ocean health and to continue racing with this team. I think it's amazing to find so many competitive female sailors from all over Australia and one team from New Zealand to do this regatta. It's been good meeting new people here too," she ended.
"I've always wanted to do this regatta; it's just never happened," said Katie Spithill, an elite match racer from Pittwater, prior to the start.
"I think it's fantastic to know there are 40 competitive female boats and crews. It shows times are changing for women in sailing and we have to keep pushing. It's also a real testament to those boat owners who have loaned their boats, allowing so many more to compete," she said.
Spithill says there are five from Ocean Respect Racing's 2018 Rolex Sydney Hobart crew (including herself), who finished the 628 nautical mile race second overall in 2018: "It's a very strong team and I'm pretty excited about having five from the original program and to continuing its message."
The other four are: Carolijn Brouwer (multiple Olympian and Volvo Ocean Race sailor who won the 2017-2018 edition. She has twice been named World Female Sailor of the Year, including 2018 as one of two of the first women to win the VOR; on Dongfeng); Sophie Ciszek (bow woman on numerous elite Sydney Hobart boats and two VOR's, the latest on Mapfre in 2017/2018 and a guest speaker for the AWKR lecture series); Sarah Crawford and Jade Cole.
"We also have Nina Curtis (Australia's match racing 2012 Olympic silver medallist who made her VOR debut on Brunel Sailing in the last edition) and Royal Prince Alfred Yacht Club Youth Match Racing sailors, Rachel Bower and Alice Tarnawski." Katie said
Report by Di Pearson HERE (NB: we will add in news as it comes in)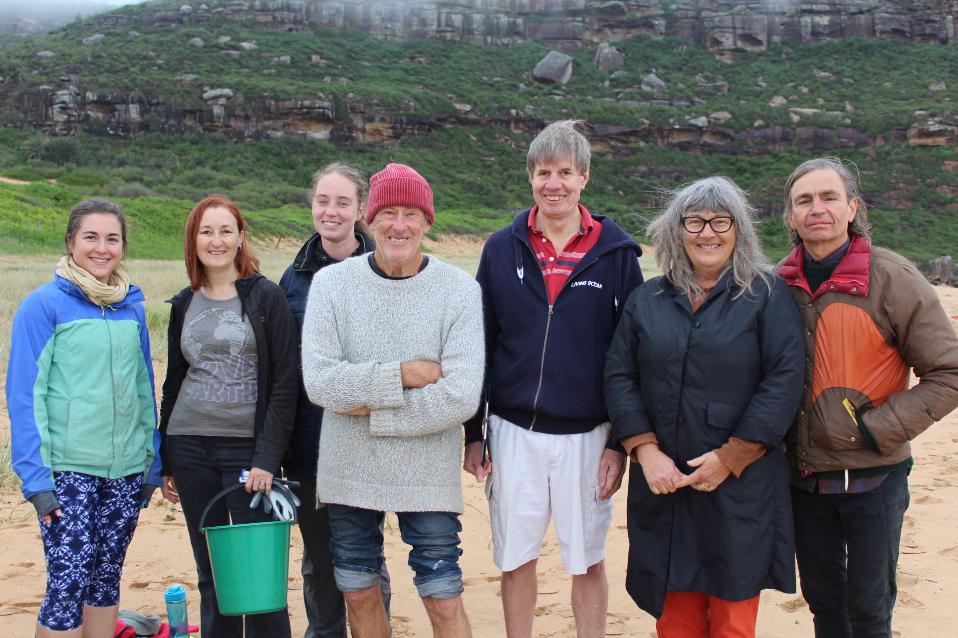 Living Ocean's AUSMAPS Microplastic Team gathering data at North Palm Beach, June 8th, - World Oceans Day - A J Guesdon photo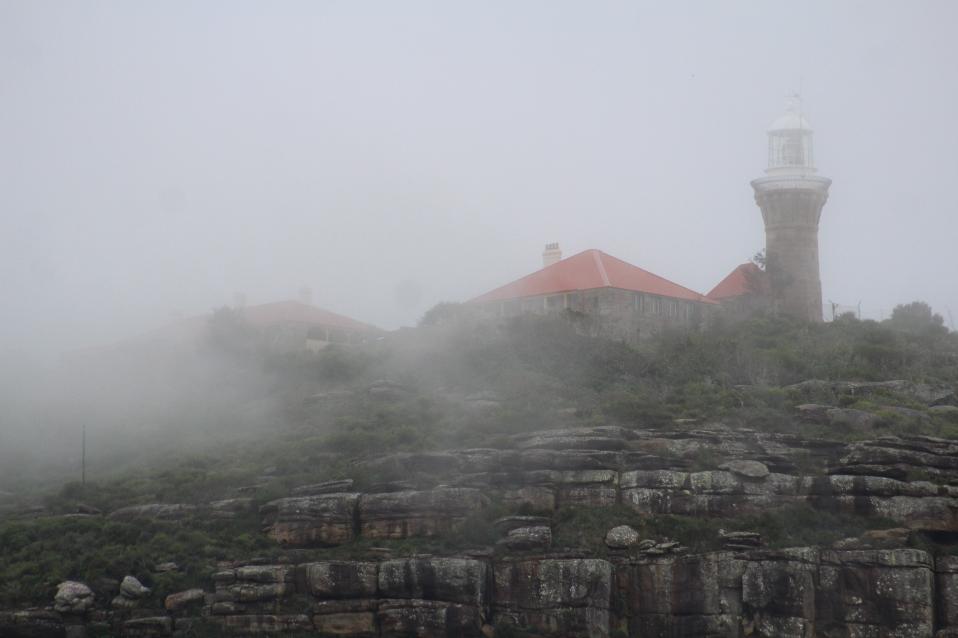 Barrenjoey Lighthouse on a Misty Saturday morning, June 8th, 2019 - A J Guesdon photo

Narrabeen Headland and Turimetta Beach - photo by Joe Mills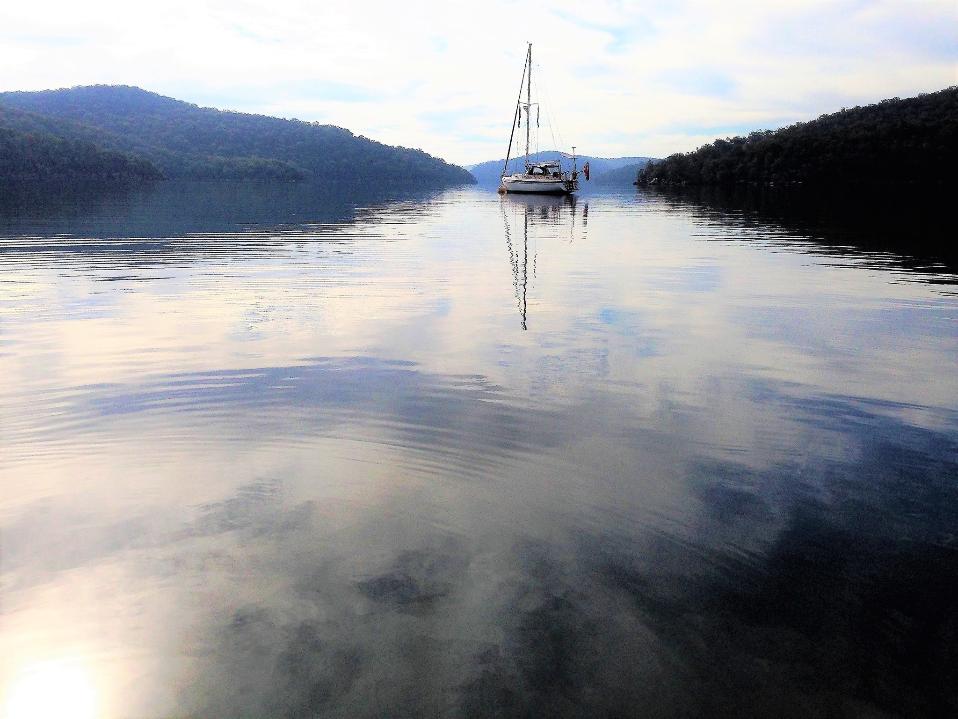 Perfect tranquillity and distant reflection in the early morning light at Little Jerusalem Bay, Cowan in the magnificent, Ku Ring Gai Chase National Park, a national treasure of New South Wales. Taken this week - June, 2019. Photo by John Vaughan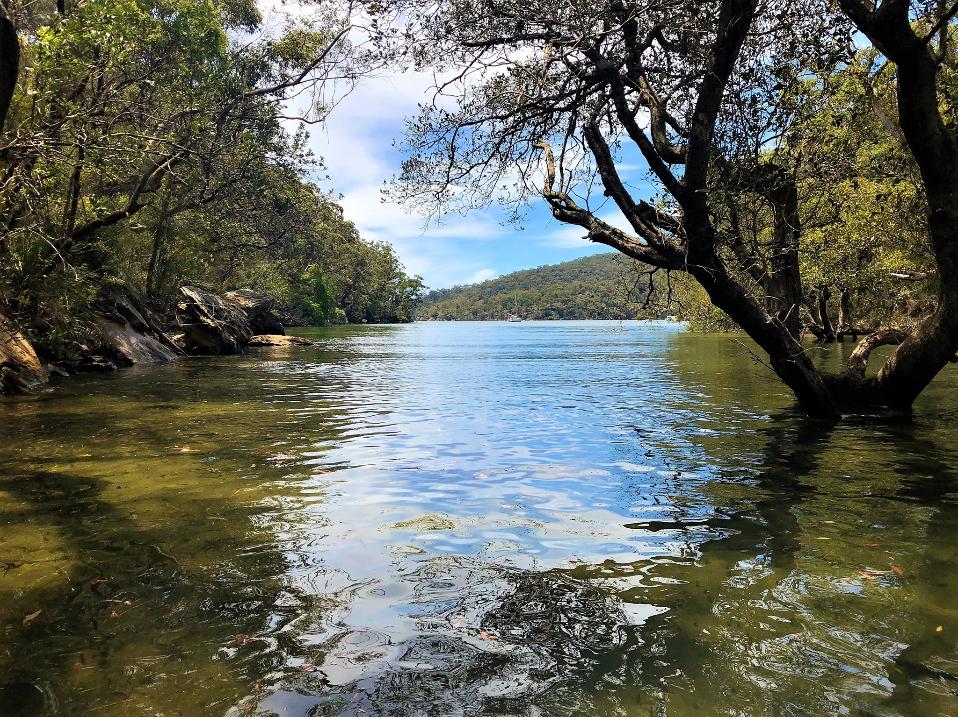 Reflections with Tondelao at anchor in Little Jerusalem Bay. Taken this week - June, 2019. Photo by John Vaughan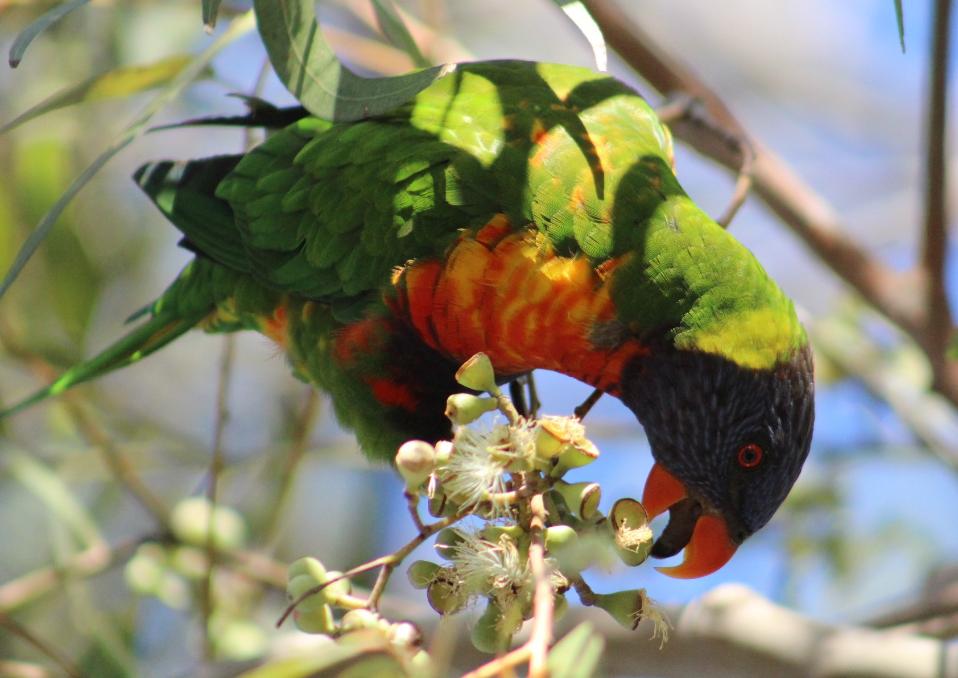 Eucalyptus Blossom Feast at Mona Vale for this Rainbow Lorikeet, June 6th, 2019 - A J Guesdon photo
Past Features Archives (pre 2014)
Pittwater Online News was selected for preservation by the State Library of New South Wales and National Library of Australia. This title is scheduled to be re-archived regularly.
Archived Issues (2014 on) may be accessed here: pandora.nla.gov.au/tep/143700