May 12 - 18, 2019: Issue 404

Permission To Conduct Seismic Testing Off Our Beaches Sparks 'Drawing A Line In The Sand' Response At Manly
The Northern Beaches Surfrider Foundation in conjunction with Living Ocean organised a joint 'Hands Across The Sand' show of support to demonstrate the communities opposition to seismic testing off our coastline on Saturday May 11th. At short notice a long line of people gathered on the beach at Manly with one clear message. Other 'Hands Across the Sand' events were held north and south of here.
Last Sunday, May 5th, 1000 people gathered at Umina to show the community's connection to our coast and to oppose seismic testing and offshore oil and gas. Another was held on the same day at Port Willunga Beach in South Australia to highlight the prospect of licences being granted for oil rigs in the Great Australian Bight.
The organisers state the Federal Government have given approval for intense 3D seismic testing along the East Coast approximately from Newcastle to Manly. The PEP11 site is in the direct migratory path of the Humpback whales Megaptera novaeanglia, and home to dolphins, turtles and a myriad of marine life.
Science-based evidence shows that ocean noise, such as sonar and seismic testing, has potentially wide ranging and devastating impacts on whales, dolphins and many, as yet not studied forms of marine life. The collapse of fisheries and the fishing industry has also been cited as an after effect of such tests.
To raise awareness in our community of the proposed testing and its potential impact, Northern Beaches ocean-based conservation group, Living Ocean, have partnered with Newcastle group 'Save Our Coast' and Surfrider Foundation Northern Beaches.
The 'Hands Across the Sand' movement began in the United States in 2009 with a Mission Statement that reads;-
'Bring together individuals and organisations to promote a clean energy future across the world and end our dependence on dirty fuels. Gather thousands of Americans and global citizens at beaches and cities to draw metaphorical and actual lines in the sand; human lines in the sand against fossil fuels that threaten our future. Move local, state, national and world leaders to adopt policies encouraging the growth of clean and renewable energy.'

The message is people are 'drawing a line in the sand' - with themselves.
It seems those days when oil companies had to only respond to 'stakeholder only' objections prior to being given permission to proceed are reaching their limit.
Background HERE

Umina 'Hands Acroos the Sand - May 5th, 2019 - photo: Save Our Coast
Pittwater's Mother Nature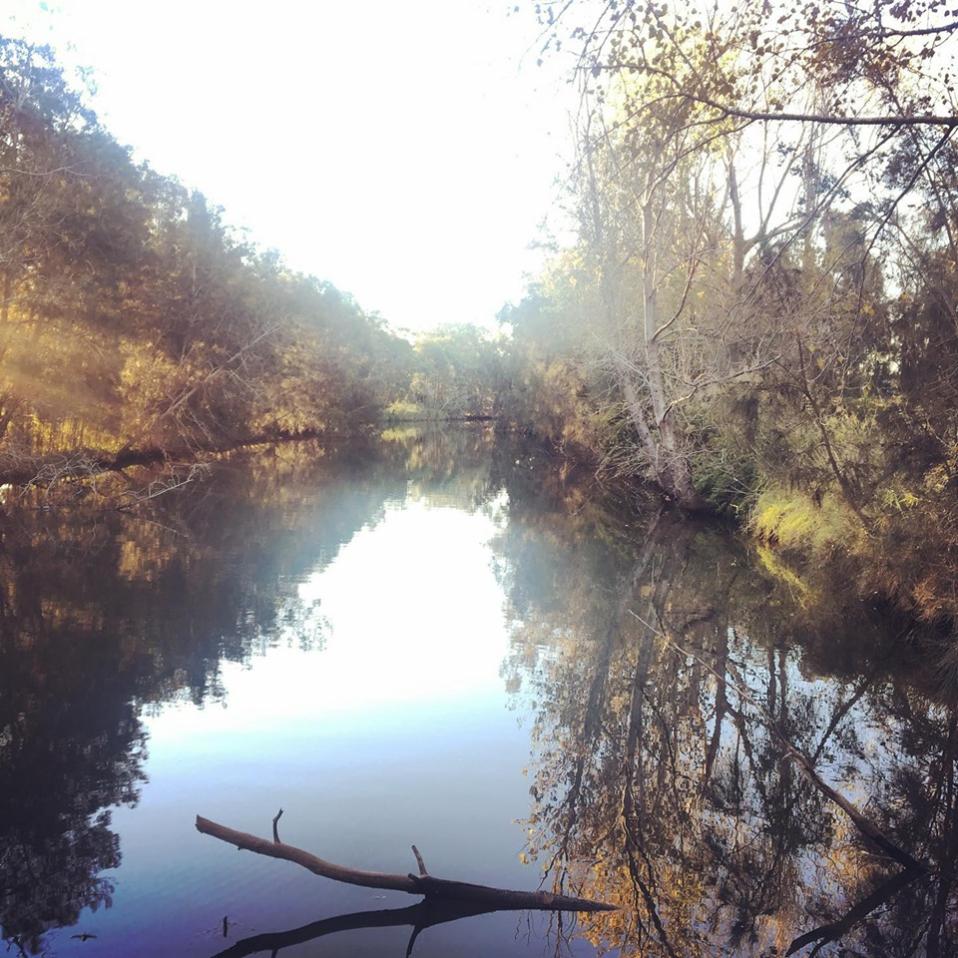 Narrabeen Creek, May 9th, 2019 - with a little early morning mist - photo by Selena Griffith
Happy Mother's Day to all mums - we hope you all get extra smooches today.
Happy Mother's Day to all those mums who can't be with us - you are all missed dearly and are in our thoughts.
Happy Mother's day Mother Nature - for you, and for all of us all week, a celebration of how lucky we are to live in this place.
Kiama Downs Take Out First IRB 2019 Premiership Round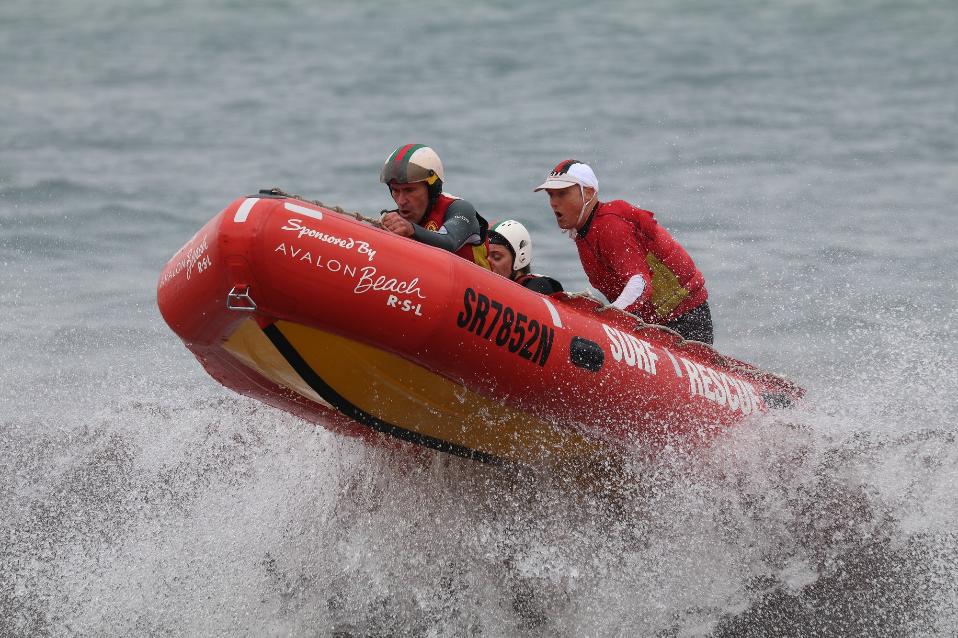 Avalon Beach SLSC - photo by Richard Black
The 2019 Sharkskin NSW IRB (Inflatable Rescue Boat) Premiership Series kicked off at Stockton Beach last weekend.​

In small surf, 23 clubs got their engines running to see how they measure up against each other ahead of the next three rounds and the State and Australian Championships.
On the first weekend since patrols finished in NSW, the IRB racing teams were keen to hit the water for 118 races.
Stockton SLSC President Callan Nickerson said, "The ability for a small club like ours to host and deliver an important carnival is not just good for our beach but our community. They're one hundred per cent behind what we do as a club. We had a lot of people down here watching and everyone had a great weekend."
"Our club has been competitive in IRB racing for five years now and we love that our members are up-skilling and becoming such great crew and drivers. IRBs are inherent to our core business, lifesaving, so to have people that love being out in the surf and are very competent and responsive to rescues makes our beach and community safer."
Kiama Downs SLSC is one of the oldest IRB racing clubs in the state. Last weekend they continued their success taking out the point score as well as a number of key divisions.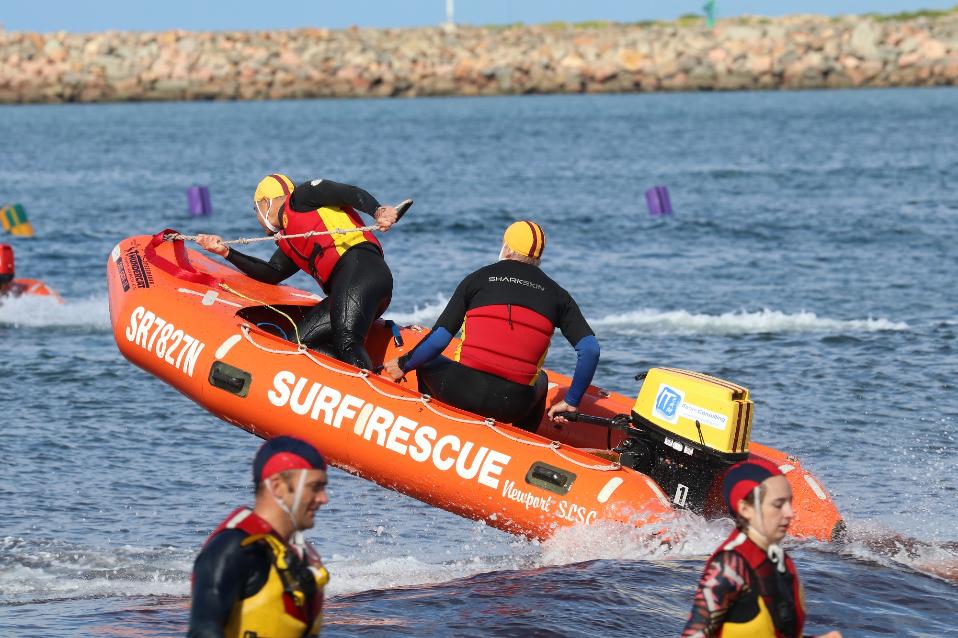 Newport SLSC - Round 1, 2019 - photo by Richard Black
Australia Wins U.S. Debut Of SailGP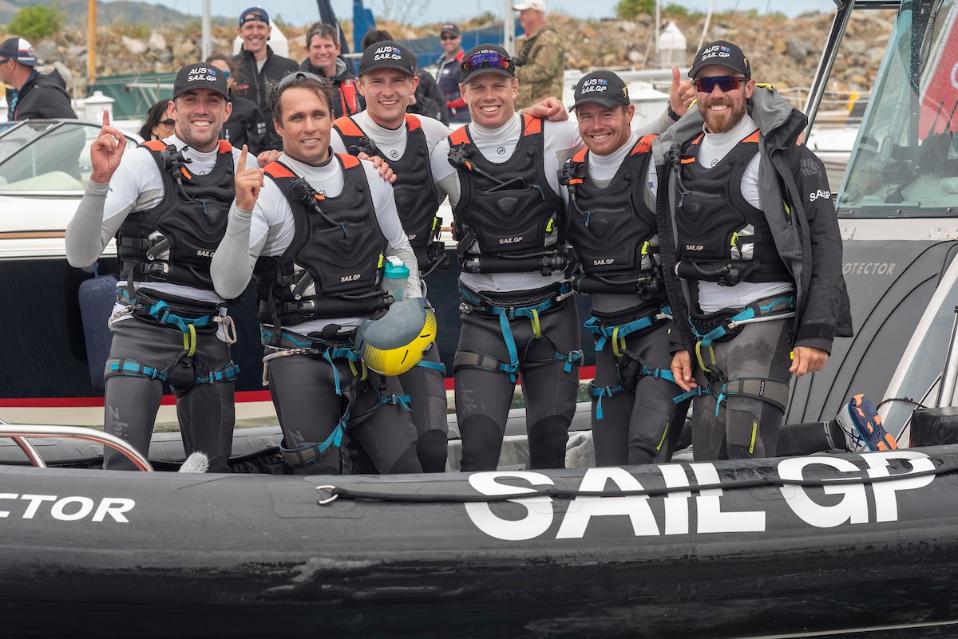 The Australia SailGP Team - left to right: Jason Waterhouse, flight controller, tactician, Ky Hurst, Grinder, Kyle Langford, wing trimmer, Sam Newton, grinder, Tom Slingsby, helm and Kinley Fowler, grinder, celebrate winning the Match race. Photo: Chris Cameron for Sail GP, image supplied by SailGP
SAN FRANCISCO – May 5, 2019
Thousands of spectators waved their favorite teams' colors from the packed Marina Yacht Club Peninsula Race Village as they witnessed the Australia SailGP Team repeat as champions with victory over Japan, to win the U.S. debut of SailGP.
After two full days of thrilling racing at San Francisco SailGP, the Australia SailGP Team, helmed by Olympic gold medalist Tom Slingsby, took the top honor. Proving the ultimate come-back kids after struggling in training and a disappointing day of racing on Saturday, they defeated the Japanese team in the final match race to win the event and go two points up in the overall season rankings and a step closer to the $1 million prize.
San Francisco Bay lived up to its name this weekend, delivering spectacular conditions that provided the ultimate test of skill and stamina for the elite athletes racing on the world's fastest race boats. Fans had a courtside seat to the speed and drama, witnessing speeds of over 45 knots literally just off the shore.
"We're stoked, it's no secret that we struggled all week. Nathan Outteridge and his team were better, but we kept saying we are going to come back. We left it late, but we did come back and won the match race and then the event," said Slingsby.
After dominating the opening day, winning all three races in an impressive showing, Outteridge's team couldn't hold off Slingsby's charge. Despite a close battle in the final match race, Outteridge later noted that a software issue meant that they were 'sailing blind' around the race course.
"As soon as something doesn't work, it makes it very hard, it's like asking a race car driver to drive a car where the brakes aren't working," said Outteridge. "The last race we lost the display software that tells us the time to the start, time to boundaries, shows a diagram of where you are on the course, so we raced the last race blind. Considering all that happened today, to still come second here and still pushing hard is great. Yesterday was the highlight for our team so far."
With two wins out of two, the Australian team takes top spot on the overall Season 1 leaderboard, with just two points separating the top two teams going into the next event in New York, June 21-22.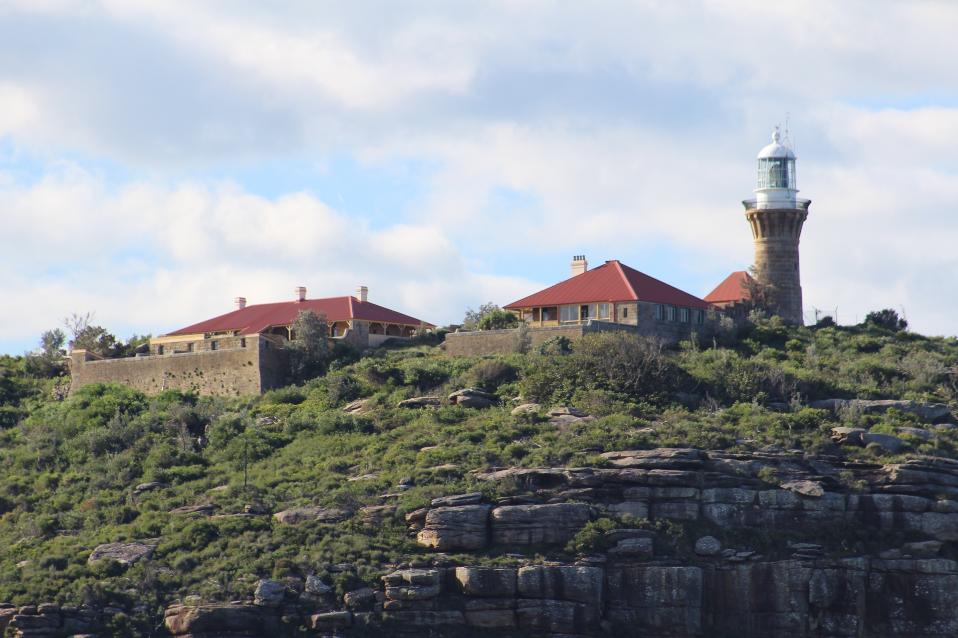 Barrenjoey Lighthouse in afternoon light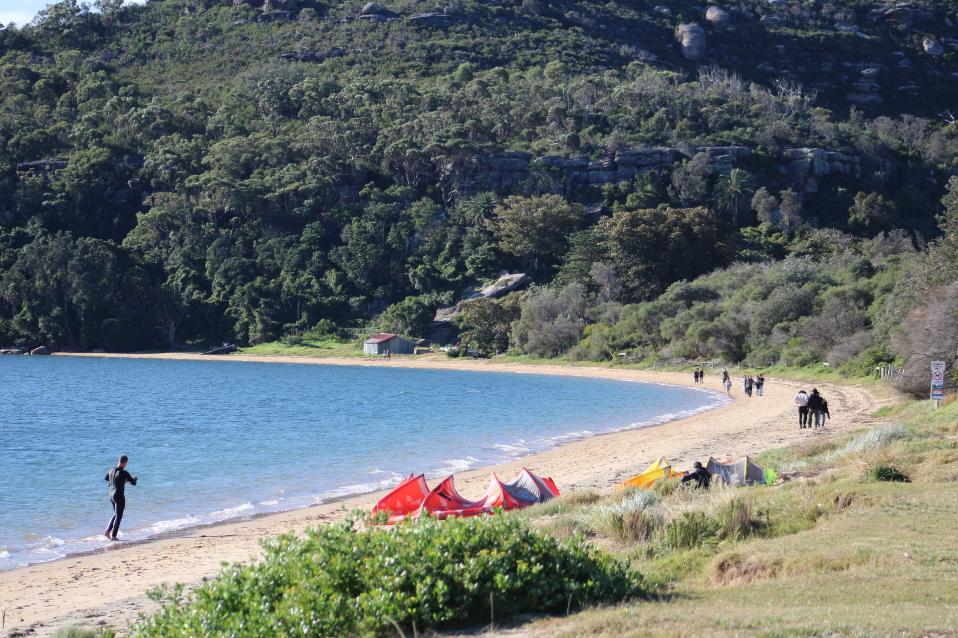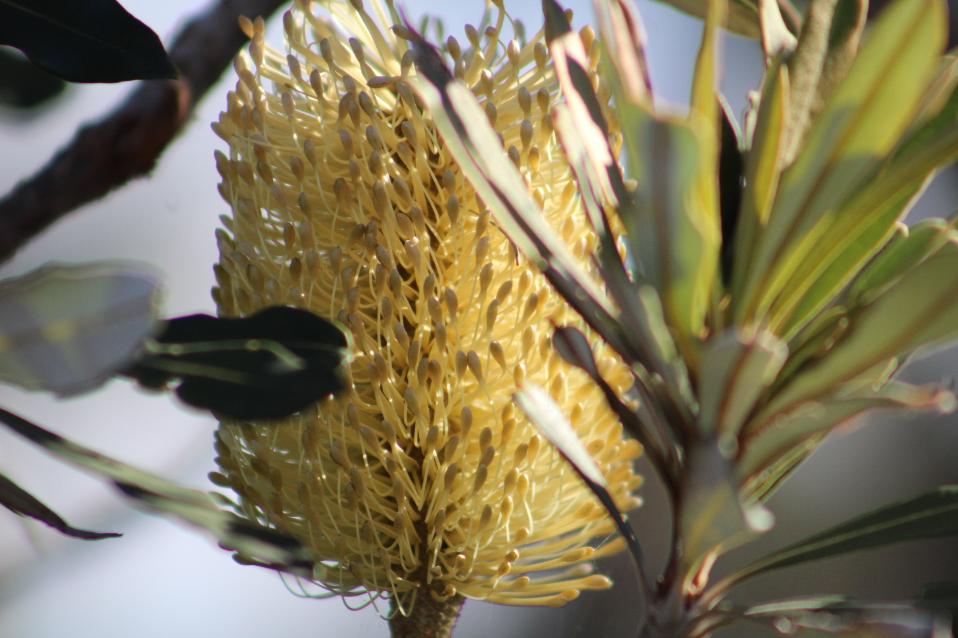 Past Features Archives (pre 2014)
Pittwater Online News was selected for preservation by the State Library of New South Wales and National Library of Australia. This title is scheduled to be re-archived regularly.
Archived Issues (2014 on) may be accessed here: pandora.nla.gov.au/tep/143700