May 5 - 11, 2019: Issue 403

Newport Breakers Rugby Family Day
After much needed rains the skies cleared on Saturday, 4th of May for the Newport Breakers who had their first home game in 2019 at Porter Reserve. The Breakers took on Div 3 newcomers Blacktown Rugby Union Football Club who have been promoted this season.
Saturday was also Family day with plenty of activities for the youngsters including Tug-o-War at halftime during 1st grade, a jumping castle, face painting and a colouring competition. Younger sports players from a variety of local clubs came to Newport to enjoy the fun and catch up with their little mates after their own matches elsewhere.
There was music, great food, a gigantic Meat Raffle and even some local rugby legends among the family crowd. Luke Holmes and wife Mel and their youngsters were enjoying the sun and the action with Luke on the ground watching son Cruz in the Under 8's match at halftime during the 2nd Grade game. The Holmes' are now working hard at Newport all the time at the Cool Hand Factory - more positively good news!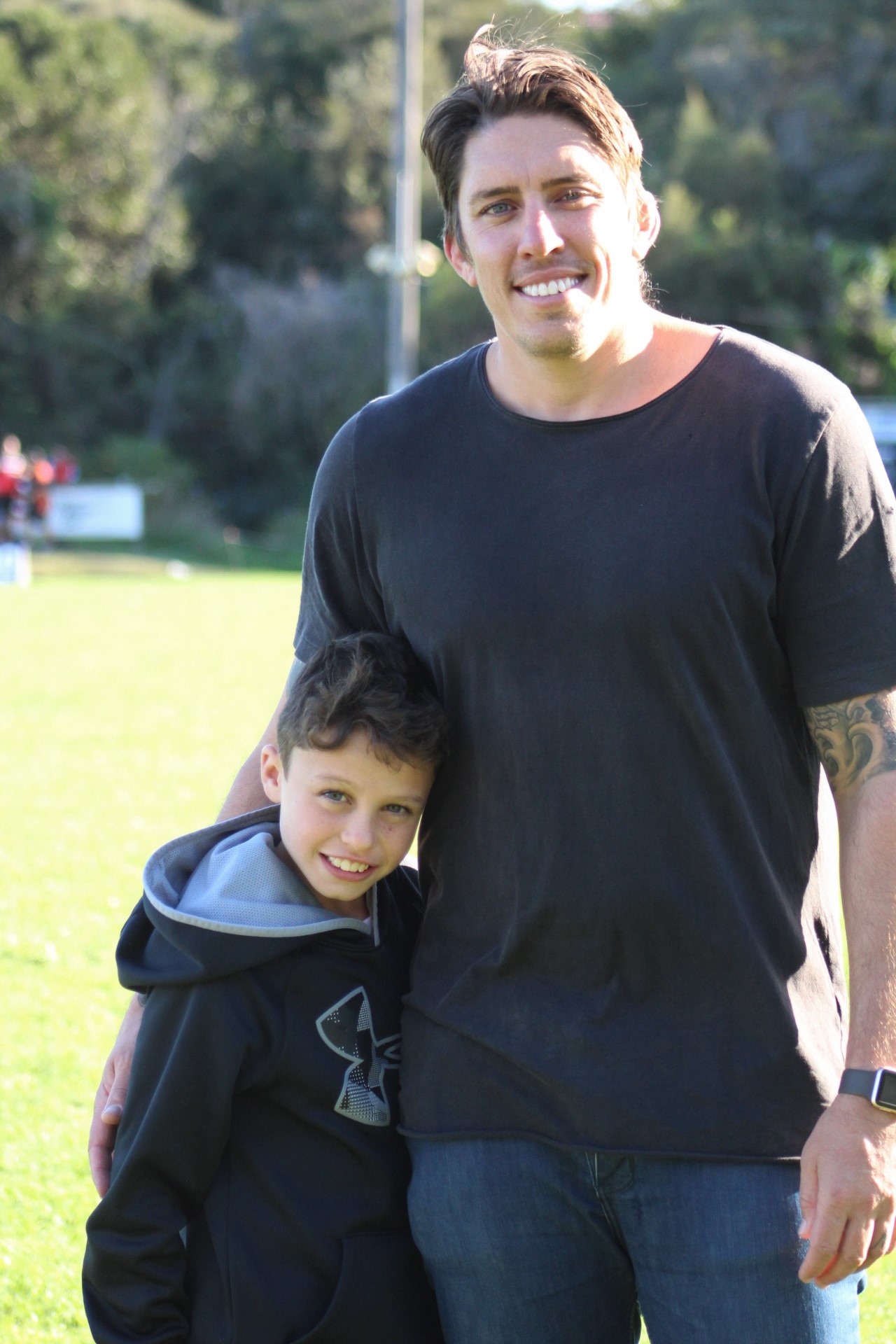 Luke Holmes and son Izak
Newport were victorious in all four matches with 1st Grade coming from behind to beat Blacktown in the closing minutes of their game:
First Grade 33-30
2nd Grade 17-5
3rd Grade 13-7
Colts 33-0
The Season commenced on April 27 and ends with the Final on August 31.
Saturday was also a great chance to catch up with Bec Hunt, the dynamo who organises the annual Newport Rugby Club Ladies Day. In 2019 Newport Rugby Ladies Day will be held on Saturday June 15th with proceeds raised being donated to the Manly Warringah Women's Resource Centre.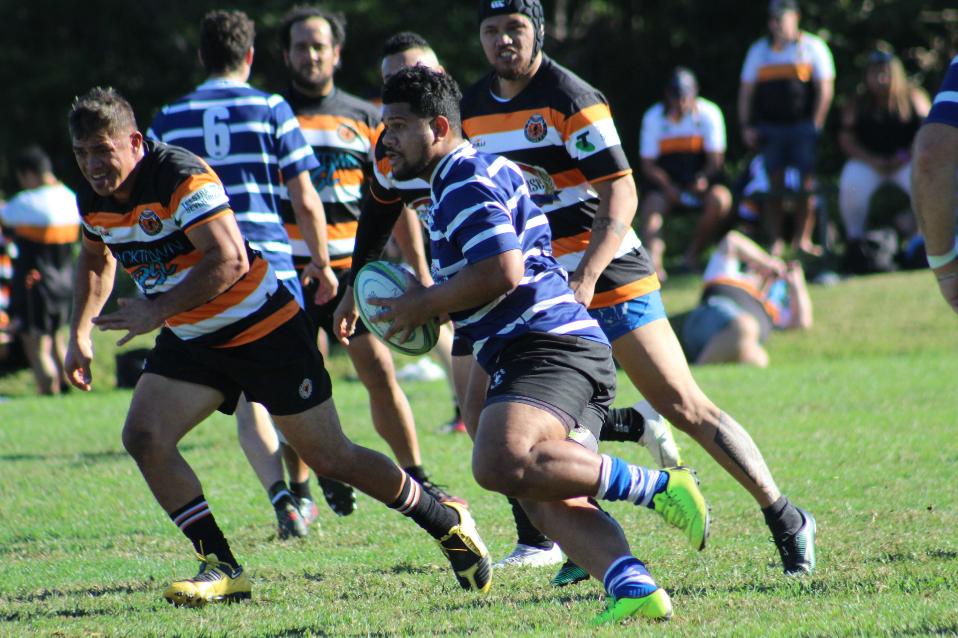 Next Generation Taking To Local Streets To Demand Action On Climate Change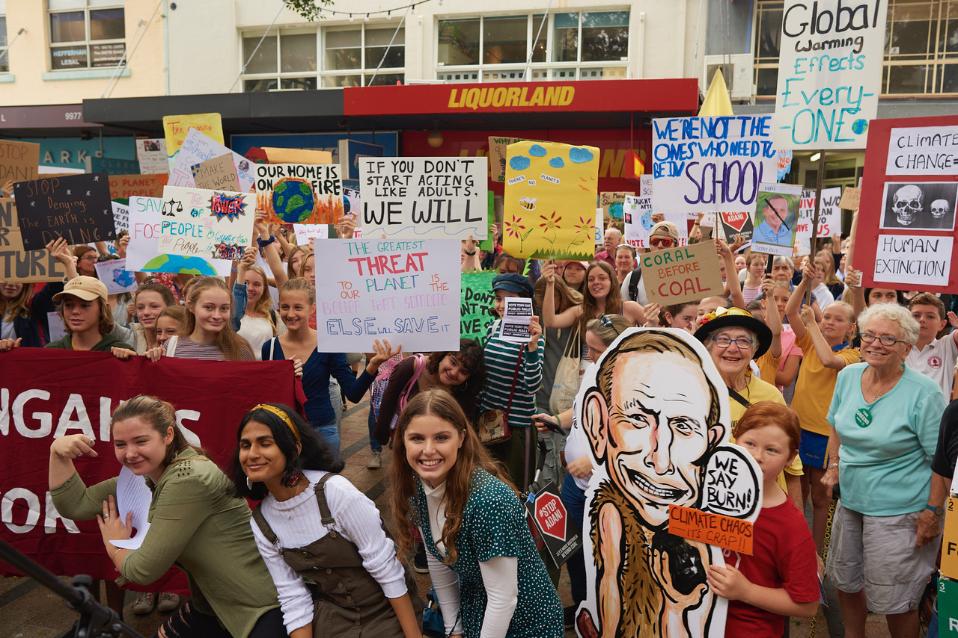 At Manly on Friday - picture supplied
On Friday May 3, primary to high school students were striking at Federal MPs' electorate offices across Australia to demand the action they need: 1. #StopAdani 2. No New Fossil Fuels and 3. 100% Renewables by 2030.
At Manly, outside Warringah MP Tony Abbott's office, students and others gathered filling the area. There was a much smaller crowd outside Jason Falinski, MP for Mackellar's Narrabeen office, but he wasn't left out.
The strikes came just days after the Climate Council released it's report, 'Climate Cuts, Cover-Ups and Censorship', on Tuesday April 30th. The Climate Council states their report -
'provides a detailed overview of the Australian government's approach to climate change since the election of the Liberal-National Coalition government in 2013. The period is characterised by slashing climate science funding, cutting effective climate change programs, rejecting the expert advice of national and international bodies, senior ministers making publicly misleading claims, a lack of credible climate policy, and consistently covering up poor performance.'
The Climate Council's head of research Dr Martin Rice said the government had also been known to deliberately release climate information at the busiest times of the year and block other information from being released altogether.
"The Federal Government has repeatedly tried to avoid scrutiny by releasing greenhouse gas emissions data just before Christmas or on the eve of football grand finals when fewer people are paying attention," Dr Rice said.
"The Federal Government censored a UNESCO report on climate change and World Heritage sites, convincing the UN agency to delete all references to Australia and the Great Barrier Reef."
Other misleading claims are, the report states;
Greenhouse gas emissions have risen for four years running. Australia is unlikely to meet its 2030 emissions reduction target according to the government's own department. Regardless, senior ministers continue to falsely claim that emissions are going down and targets will be met.
The government has used discredited accounting methods, for instance including land-use emissions or Kyoto "carryover credits", which makes its record look better than reality.
The full 'Climate Cuts, Cover-Ups and Censorship' can be downloaded here.
A report out of Queensland universities also released this week and focusing on the four Fijian communities forced to relocate from the effects of climate change, and more than 80 communities being earmarked by the Fiji government for potential future relocation, with Fiji being a place local students have gone on holidays or with school groups or on sports tours, only further sets the resolve of those calling for better decision making about our environment.

These climate strike actions are one way those not eligible to vote yet can be seen and heard.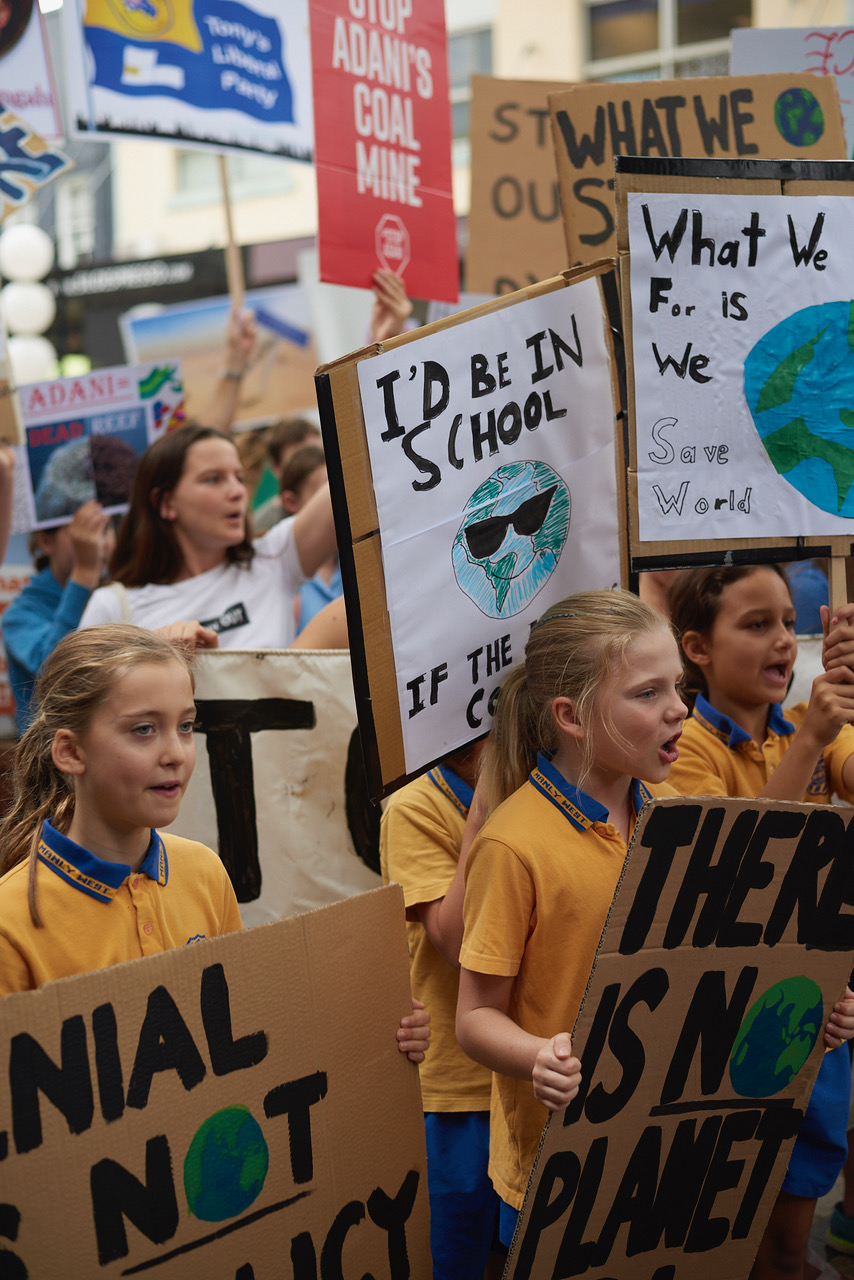 At Manly on Friday - picture supplied

The strikers are not all vote-less though. Unlike previous Federal elections this one will have a high number of young voters voting for the first time, many of who are showing they will vote on issues rather than adhere to lifelong one political party allegiances.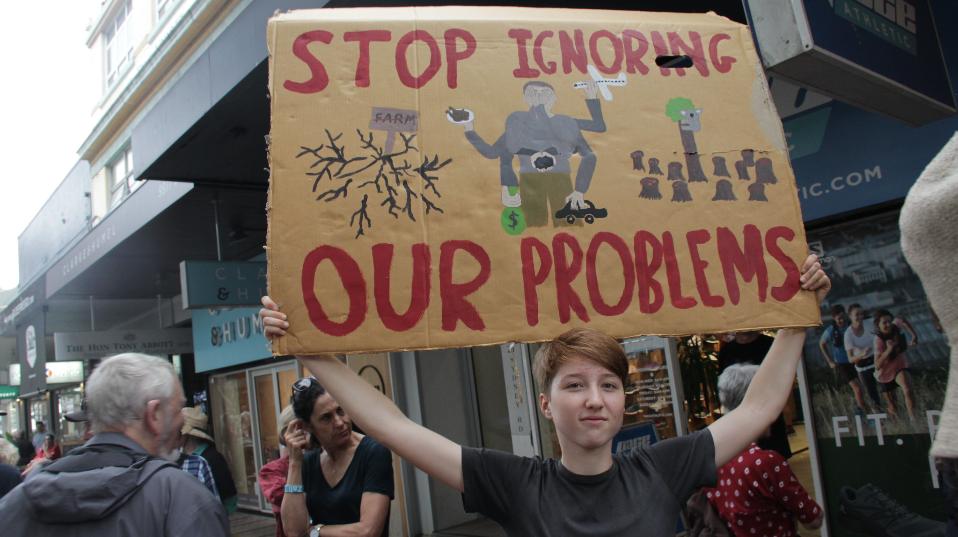 Narrabeen Lagoon - April 29th, 2019 - photograph by Joe Mills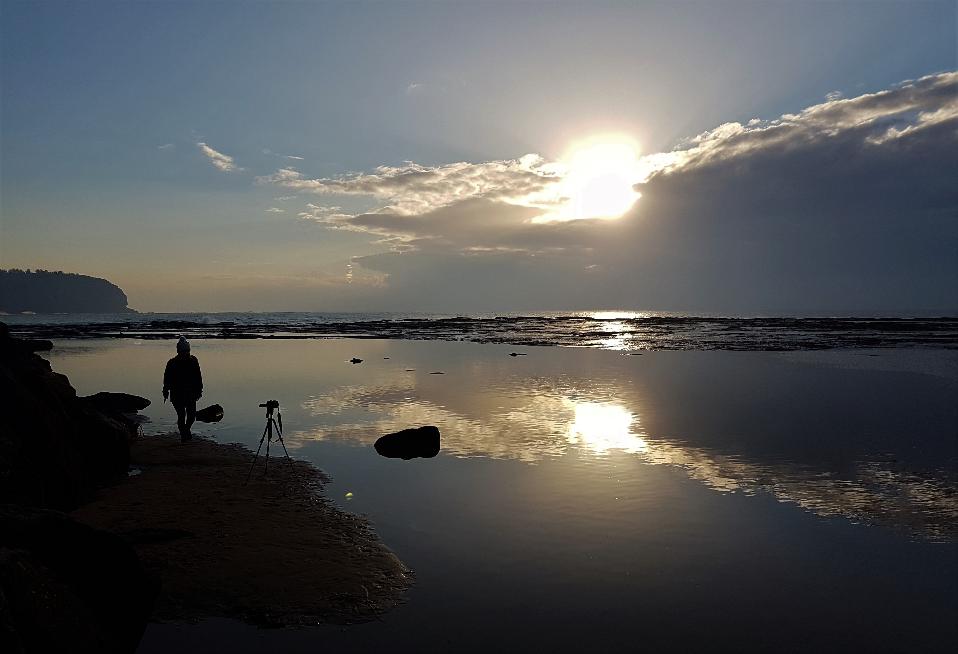 Narrabeen Lagoon - April 29th, 2019 - photograph by Joe Mills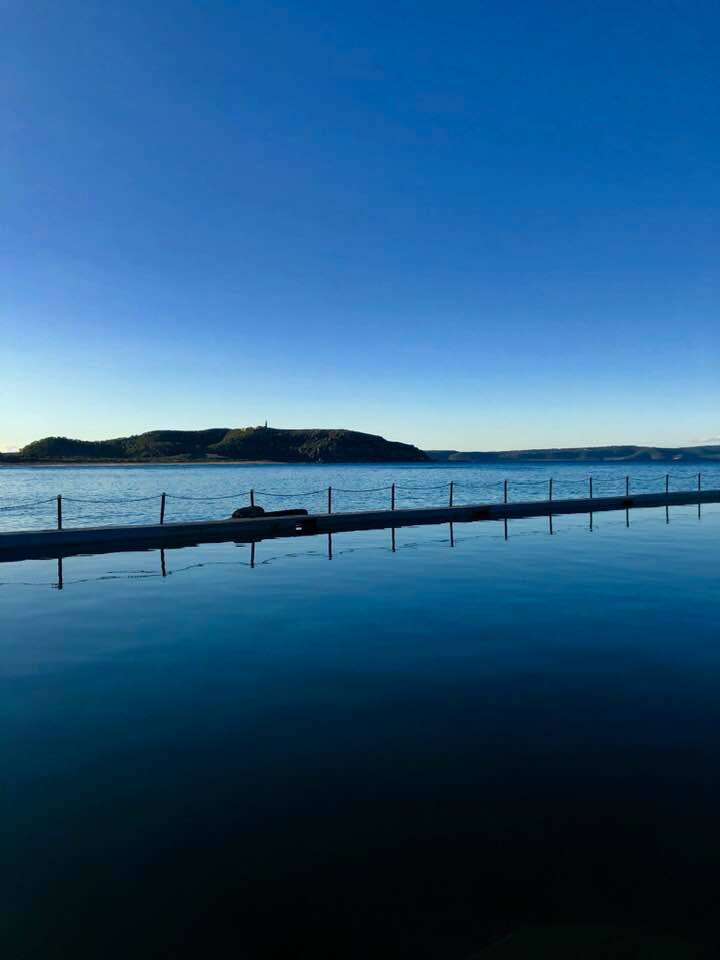 Late Afternoon Blues, Palm Beach - May 4th, 2019 - photograph by Adriaan van der Wallen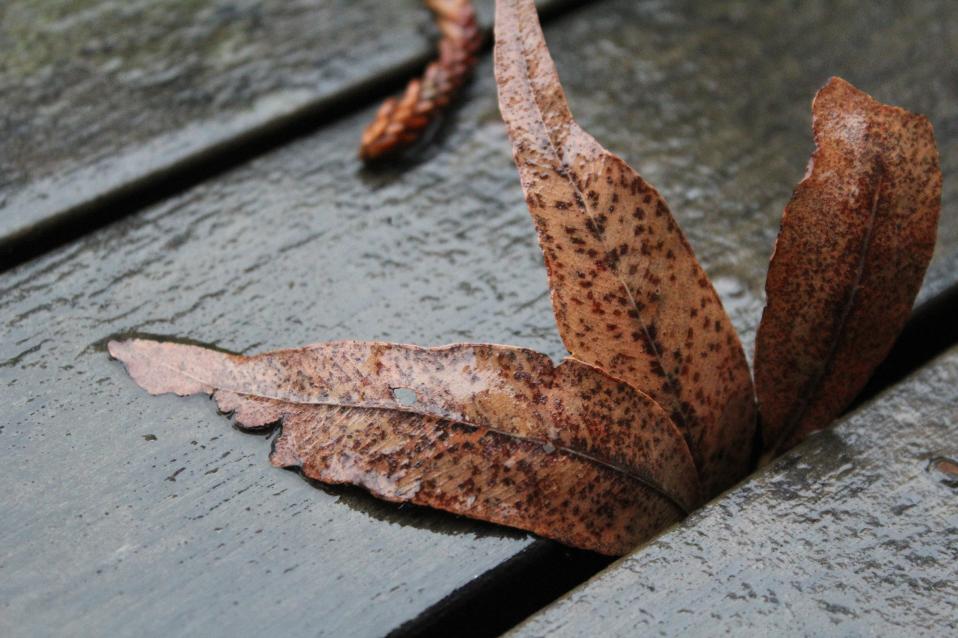 The Blessing of Rain, May 3rd, 2019
Past Features Archives (pre 2014)
Pittwater Online News was selected for preservation by the State Library of New South Wales and National Library of Australia. This title is scheduled to be re-archived regularly.
Archived Issues (2014 on) may be accessed here: pandora.nla.gov.au/tep/143700