January 20 - 26, 2019: Issue 390

Summer In Pittwater: January 2019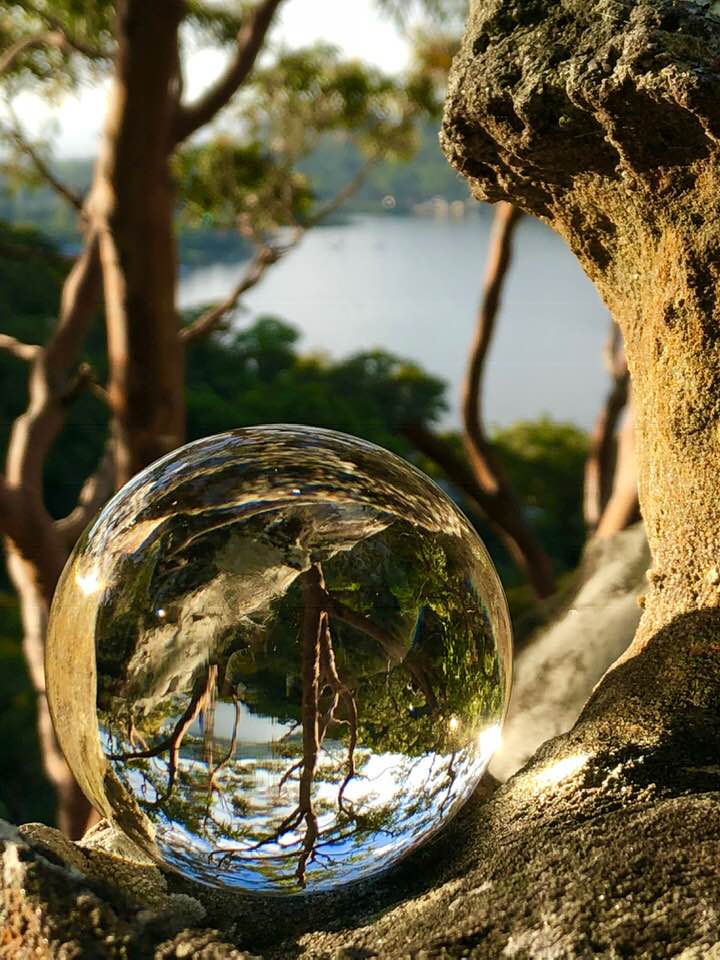 Careel Bay, photo by Adriaan van der Wallen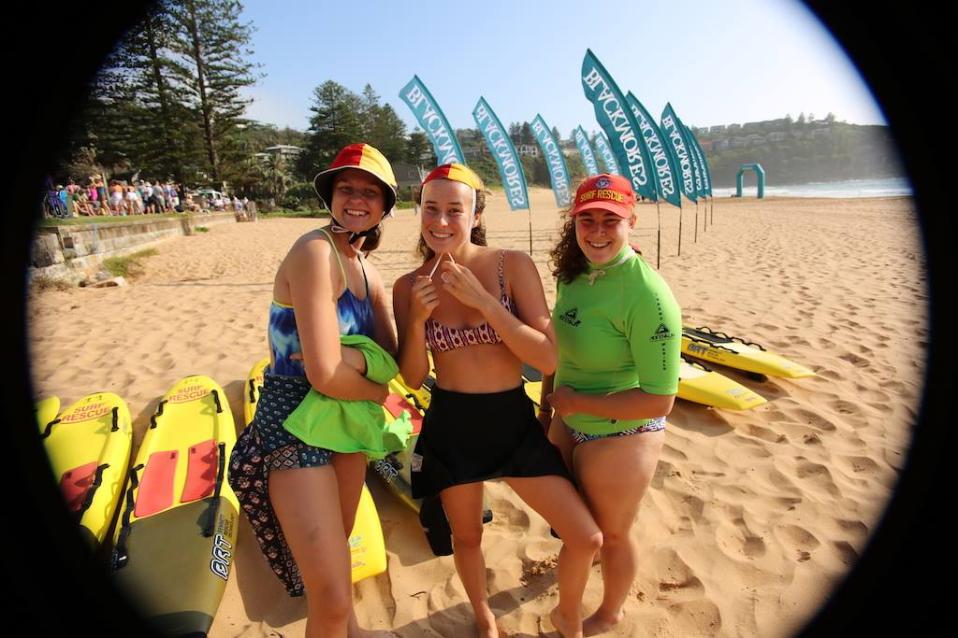 Bilgola SLSC's 'Billy' Ocean Swim 2019 - photo by Rowan Jacobs
Pictures:
Summer In Pittwater: January 2019
- Tony Edwards Exhibition Of Paintings Launch, One Eighty Fund Raising Gala at Whale Beach, Club Palm Beach Summer Hospitality, Avalon Beach RSL Summer Hospitality, Blackmores Billy (Bilgola) Swim 2019, Pittwater Estuary Sea Mist, Learn to Sail, Elanora-Ingleside Native bee, Flagstaff Hill Lovett Bay, Palm Beach, by Adriaan van der Wallen, Kylie Ferguson, David Madew, Rowan Jacobs, Selena Griffith, Lynleigh Greig
Far North West NSW Aboriginal Kids' Cool Change With First Ever Beach Visit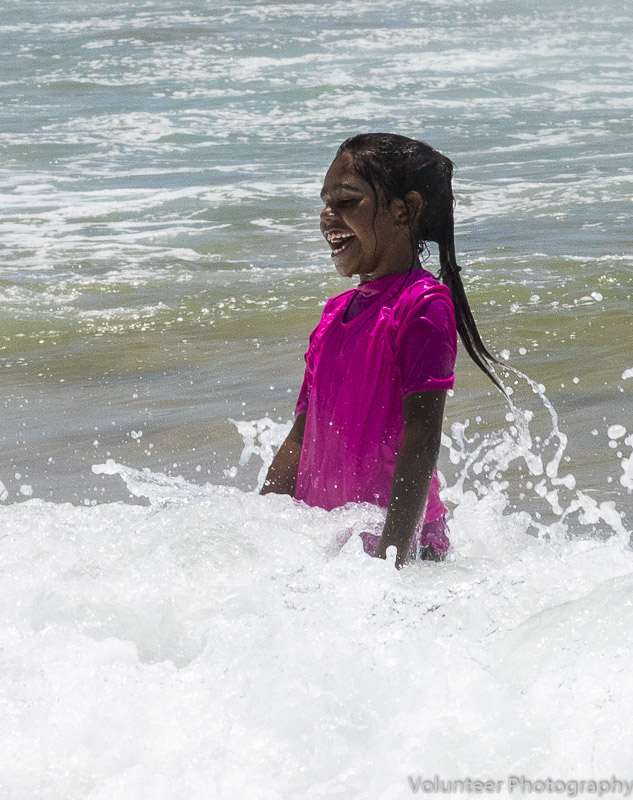 Absolute joy! - photo by Maryan Heffernan Community Photography

While spending a day at the beach is part and parcel of Australian culture for so many; around 40 indigenous youngsters from Brewarrina, Bourke, Weilamoringle, and Goodooga far North West NSW are set to experience the ocean for the very first time!

From Friday 18th to the 20th January, the kids aged from eight to 15, will discover all that the beach has to offer at South Narrabeen; ably assisted by surf life savers and nippers from South Narrabeen Surf Club with support from Nth Narrabeen, Narrabeen and Collaroy Surf Clubs. As well as competing in classic Nippers events, learning water safety and doing First aid lessons, Manly Surf School will give the kids surfing lessons.
The look on their faces is heart melting. "There is so much water out there," one exclaimed.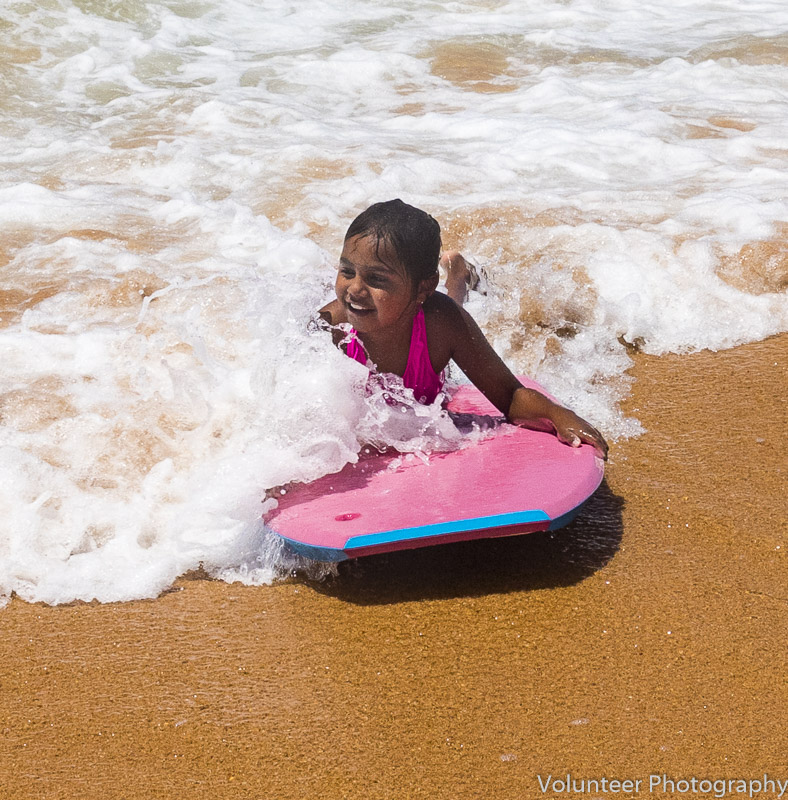 photo by Maryan Heffernan Community Photography

The initiative is part of the Bush to Beach programme, now in its 13th year, which gives indigenous kids a unique opportunity to learn and explore Sydney's beach culture. Made possible entirely by volunteer efforts, donations and sponsorship, the visit to South Narrabeen Surf Club will see around 1,000 meals being served and around a 1,000 hours of voluntary work provided.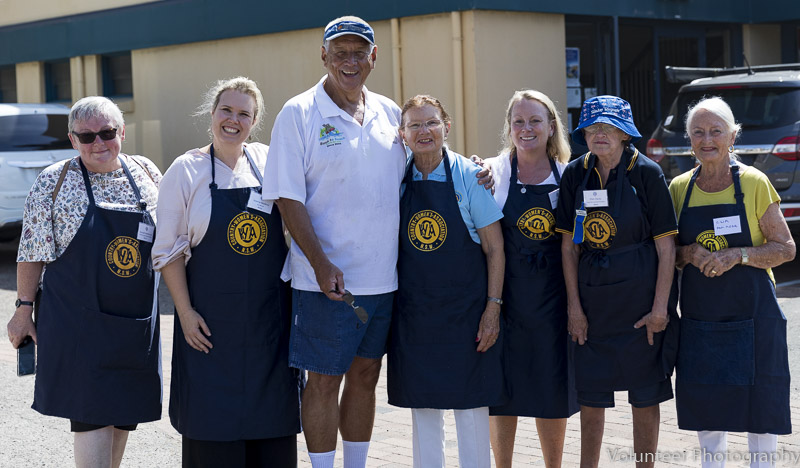 Friday's Lunch at South Narrabeen Surf Club was provided by Manly's CWA - photo by Maryan Heffernan Community Photography

"The trip is a reward for school attendance and an opportunity for the kids to see that there is another world outside their own community and help develop confidence and self-esteem" said Bush to Beach founder Jack Cannons AM.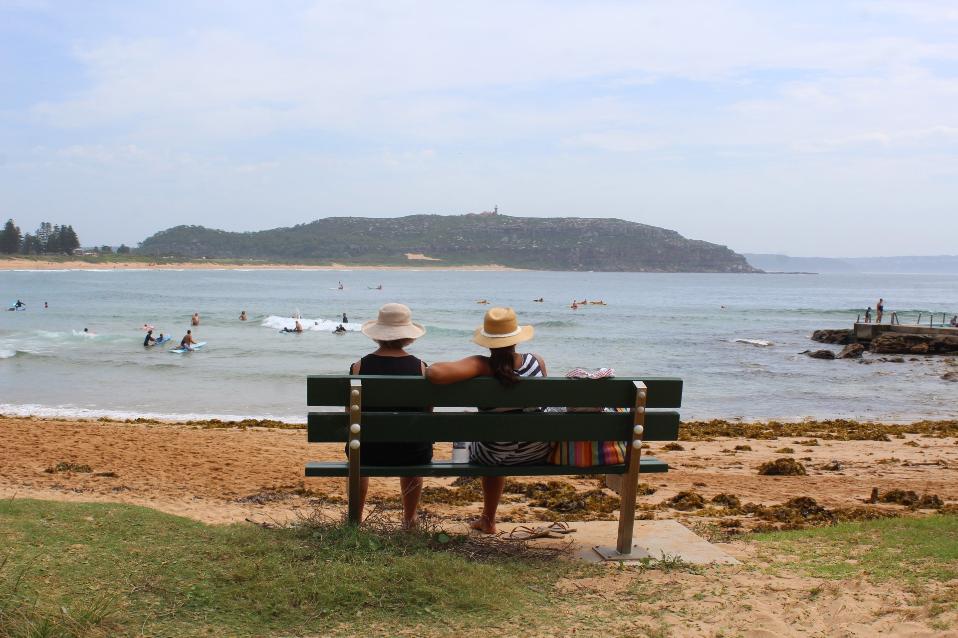 Past Features Archives (pre 2014)
Pittwater Online News was selected for preservation by the State Library of New South Wales and National Library of Australia. This title is scheduled to be re-archived regularly.
Archived Issues (2014 on) may be accessed here: pandora.nla.gov.au/tep/143700