December 9 - 15, 2018: Issue 387

Santa Stops By Avalon Beach SLSC's Carols At The Beach To Say Ho! Ho! HO!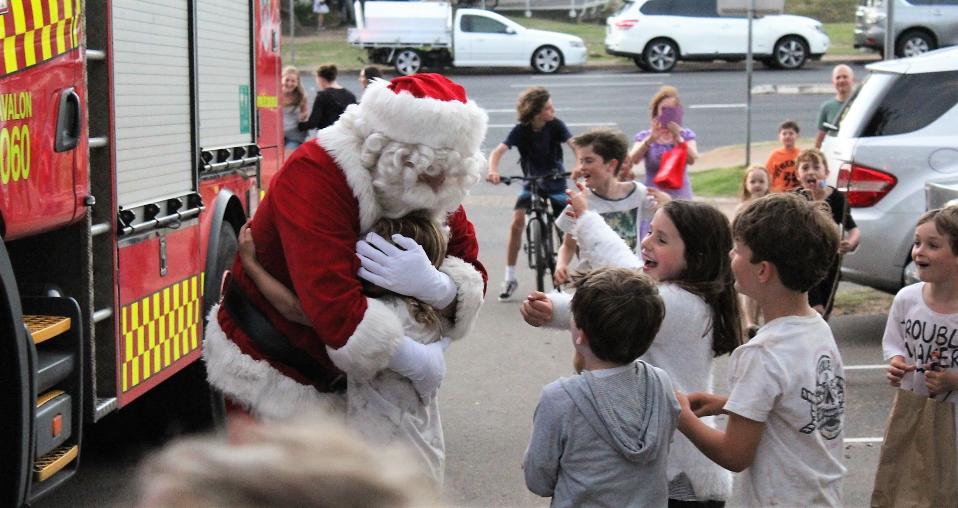 Santa Claus took a short break from his busy schedule on Saturday night to pop down to Avalon Beach and join in with a few great Christmas Carols and say 'hi!' to a some local youngsters. With Christmas Day only a little over two weeks away now that man in the jolly red suit is working hard to spread good cheer, hugs, laughter, and spend a little time with as many children as possible.
Fortunately the wonderful firemen at the Avalon station were able to give Santa a lift in their jolly red and yellow truck so the sleigh and the reindeer could help out back at the North Pole getting more stuff done so Christmas Eve will go as smoothly as possible. If that goes as well as the great evening hosted by the Avalon Surf Club things will go very well indeed!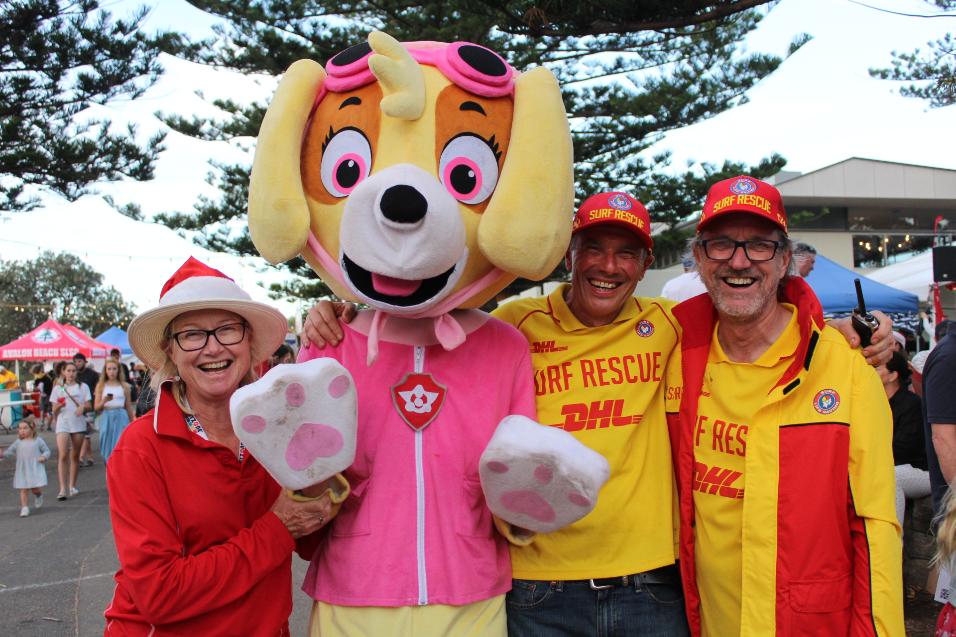 Skye from Paw Patrol with three members of Avalon Beach SLSC's A Team.
Cedar Takes Out A 1st At 2018 Surf Dive 'N Ski Australian Junior Surfing Titles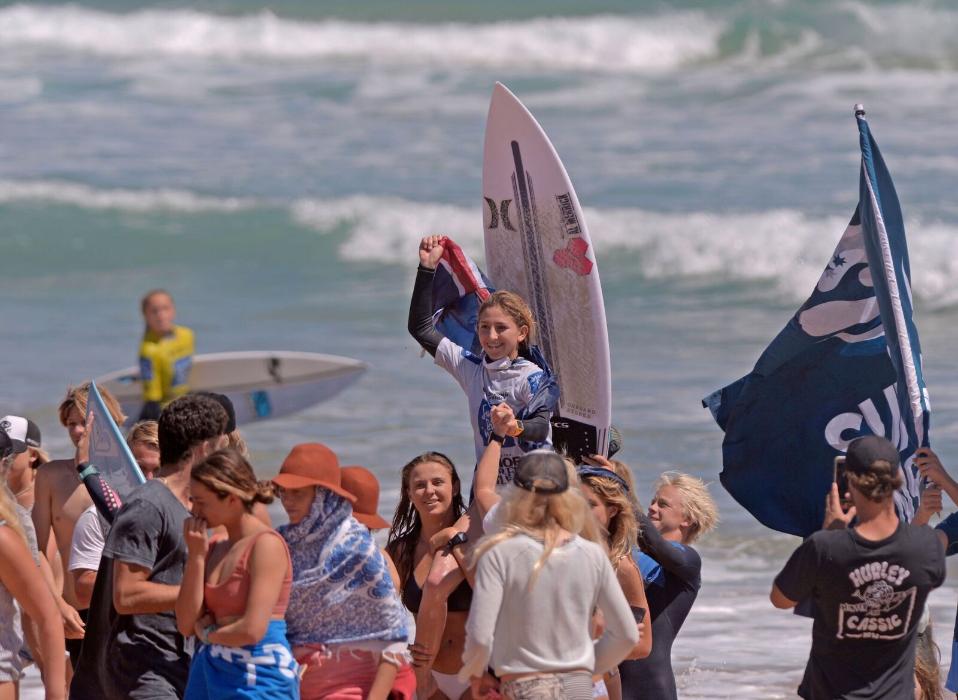 Cedar Leigh-Jones, 1st! - photo by Blainey Woodham / Surfing Australia / Nikon Australia
Margo And Molly Crowned Champions On Finals Day At The 2018 Surf Dive 'N Ski Australian Junior Surfing Titles
South Australia's Waitpinga Beach turned it on for the last day of the 2018 Surf Dive 'n Ski Australian Junior Surfing Titles in South Australia on Friday. Organisers rolled the dice on holding off running the Under 18's Finals and the gamble paid off with 2-3ft offshore walls making the perfect canvas for some first class surfing.

New South Wales duo Micah Margieson and Molly Picklum were crowned Under 18 Boys and Girls Surf Dive 'n Ski Australian Junior Surfing Champions in clean head high left-hand waves in what were two hotly contested and highly entertaining finals.
On Thursday Cedar Leigh-Jones took out 1st in her division while other local surfers Jamie Thomson and Tru Starling secured a 2nd and 3rd respectively.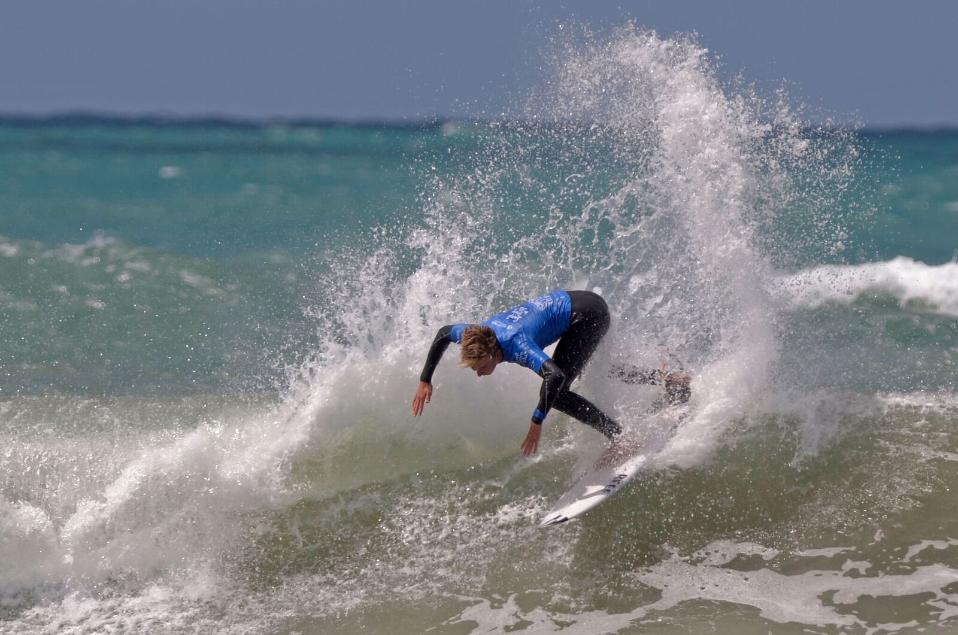 One of
Jamie Thomson's waves -
photo by Blainey Woodham / Surfing Australia / Nikon Australia
B-Line Success - 5.9 Million Passenger Trips In First Year: Manly Vale Breathing Wall Carpark To Open This Month
James Griffin, MP for Manly at the Manly Vale 'Breathing Wall' Carpark this week
Wednesday, 05 December 2018

The NSW Government's B-Line bus service has carried more people in its first year of operation than the population of Greater Sydney.
Minister for Transport and Infrastructure Andrew Constance revealed more than 5.9 million passenger trips have been made on the ground-breaking turn-up-and-go service between the Northern Beaches and the Sydney CBD since it launched in November 2017.
"The B-Line has been a tremendous success since the first buses started travelling between Mona Vale and the Sydney CBD one year ago. Customer satisfaction is above 90 per cent – it's certainly been a happy first birthday," Mr Constance said.
B-Line services are turn-up-and-go, meaning customers travelling between Mona Vale and Wynyard have been able to throw away their timetable.
Member for Manly James Griffin said customers can catch a bus every five minutes during peak times in the peak direction, and every 10 minutes at other times of the day.
"The B-Line is the centrepiece of a rejuvenated Northern Beaches bus network which was designed to make it easier for customers to travel to-and-from the Sydney CBD, as well as around the local area," Mr Griffin said.
"Over the last 12 months we've added around 4,200 extra weekly services to the network, including around 2,000 B-Line services and around 1,000 new weekly services to help customers get to the new Northern Beaches Hospital and growing Frenchs Forest area. In this time we've also seen patronage across the entire Northern Beaches network increase by around 11 percent."
In another milestone for the project, the new commuter carpark at Manly Vale will open to the public later this month.
"Manly Vale is the last of six commuter carparks to be completed as part of this project. It will provide up to 150 spaces, bringing the total number of spaces available along the B-Line route to around 900," Mr Constance said.
"The Manly Vale car park is also the first to feature the rotating 'Breathing Wall' technology developed by one of Australia's leading living infrastructure specialists, Junglefy. This unique system incorporates around 9,000 plants which have been scientifically proven to remove harmful air pollutants and to provide a habitat for biodiversity and a beautiful looking façade."
Doggie Rescue's 2019 Calendar Is Out!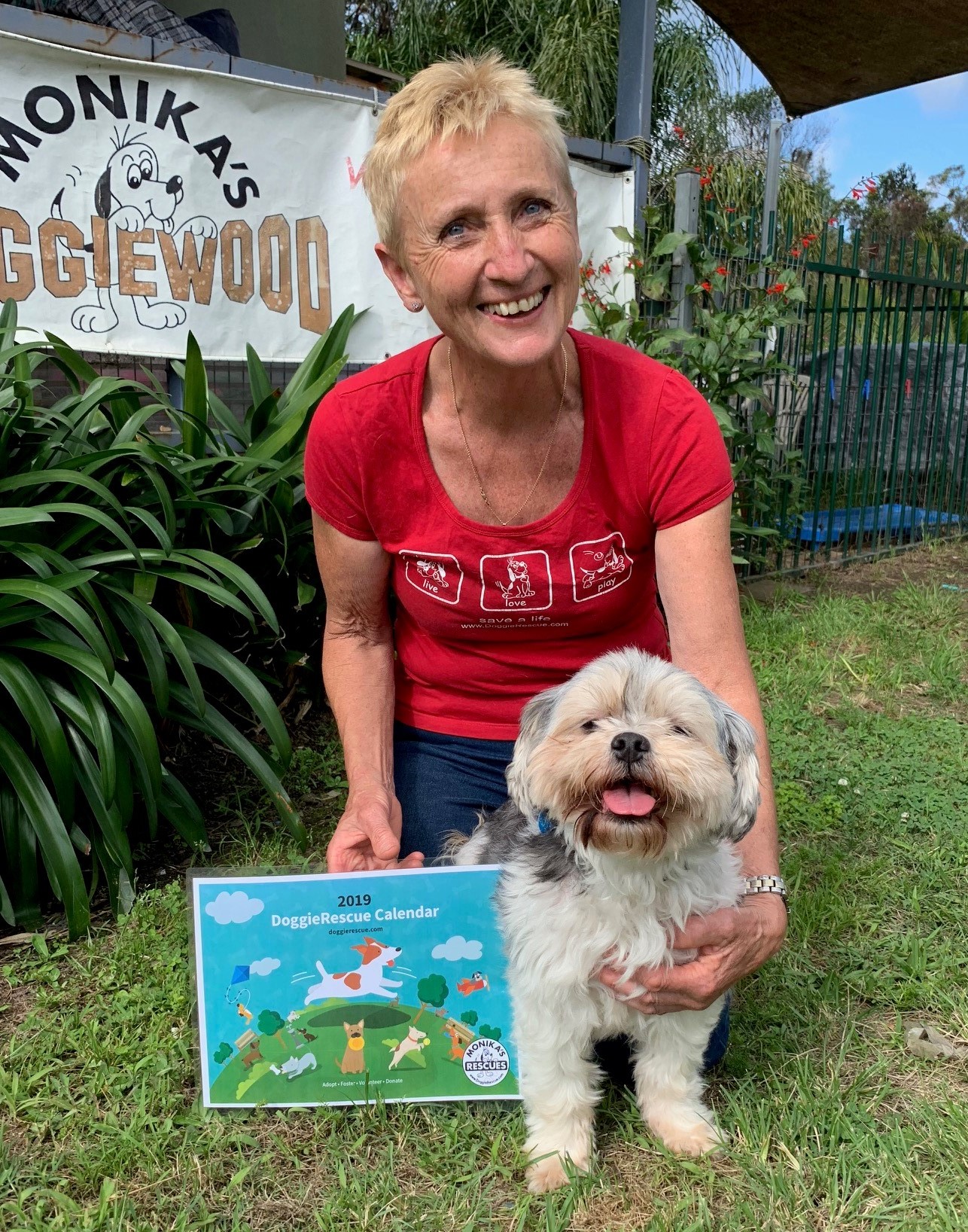 Monika and Pepper
DR's ever popular calendar is out now. Each month features a winning photo from the calendar competition showing DoggieRescue dogs in their new forever homes.

The cover depicts our new Freedom Dog Park that now brings so much pleasure and happiness to our dogs and volunteers. This is your opportunity to grab a calendar for yourself and perhaps a few as Christmas presents for your doggy friends.
At $15 it makes the perfect Christmas gift, knowing that 100% of the proceeds of the calendar goes directly to the animals in our care.
It is available online at www.DoggieRescue.com or can be purchased by calling 02 9486 3133 or by visiting the shelter at Ingleside.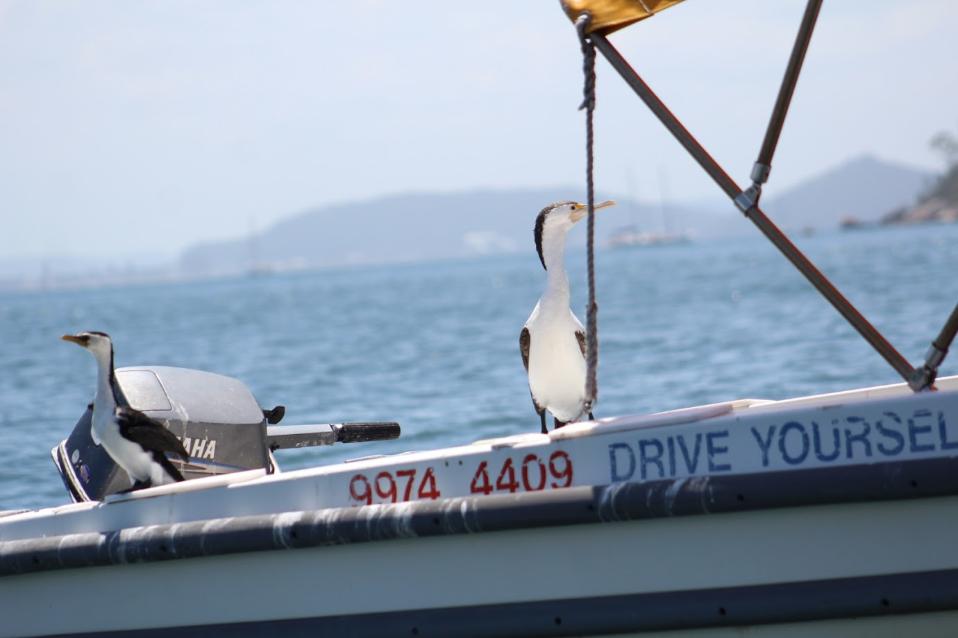 Past Features Archives (pre 2014)
Pittwater Online News was selected for preservation by the State Library of New South Wales and National Library of Australia. This title is scheduled to be re-archived regularly.
Archived Issues (2014 on) may be accessed here: pandora.nla.gov.au/tep/143700