July 1 - 7, 2018: Issue 366

Surf Life Saving Sydney Northern Beaches Awards of Excellence 2018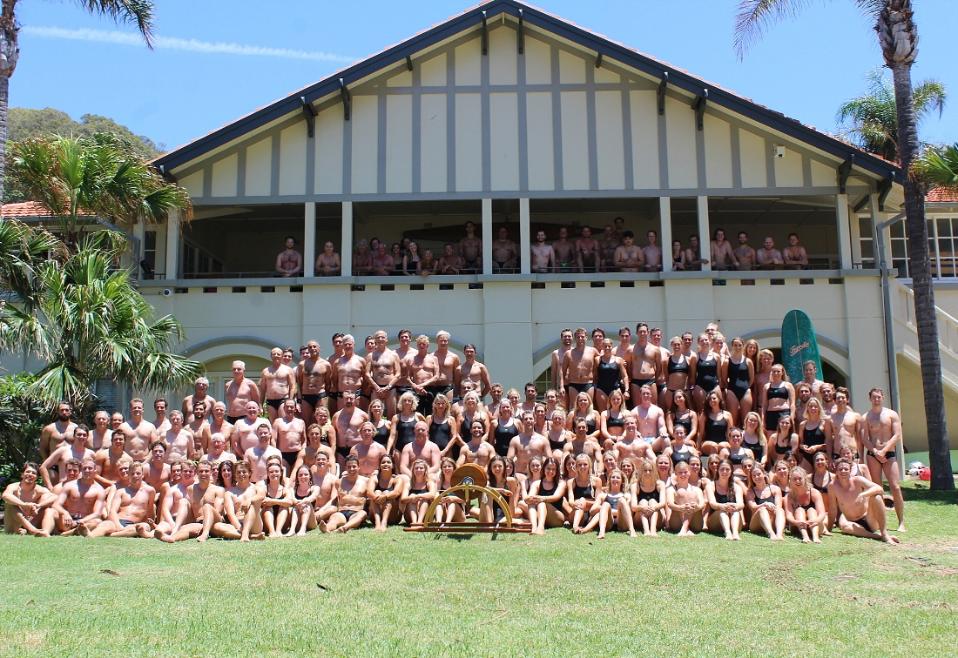 Most Outstanding Club (for Lifesaving) - Palm Beach SLSC. Members 2017/18 Photo by A J Guesdon, January 2018
The Surf Life Saving Sydney Northern Beaches Branch Awards of Excellence recognises outstanding achievements and contributions in all aspects of Surf Life Saving. The awards celebrate the accomplishments of members and clubs in the 2017/18 season. This year's awards were presented at the Surf Life Saving SNB Awards of Excellence function held on Friday 22nd June at The Dee Why RSL.
Avalon Beach SLSC were winners of the inaugural Youth Services Award. Bilgola Surf Life Saving Club's Patrol 14 won the Patrol Of The Year, with Patrol Captain & Club President, Romilly Madew, accepting the award. Mona Vale were recognised for their
excellence
in surf sports, while Avalon Beach, Newport and Palm Beach
received
for their brilliant boat crews.
There were a number of Life Memberships of SLS SNB awarded, including the
legendary
Dennis O'Toole of Bilgola and the
indefatigable Adrian Hill of Newport surf club.
Outstanding among the recognitions was the
Rescue of the Year awarded to Whale Beach SLSC, while WBSLSC Member
Sophie Rothery was awarded Young Volunteer of the Year.
Palm Beach Surf Life Saving Club
and its members were humbled and honoured as the club were named awardees for 5 of 10 nominations, including
Most Outstanding Club (for Lifesaving),
Initiative of the Year: Support of North Palm SLSC,
Most Improved Club and a
Distinguished Service to Surf Life Saving for Gordon Lang.
These are the recognitions that epitomise why surf life saving clubs exists and what they are doing on our beaches and the waters they patrol from September through to April each year.
Alistair Shields, Club Captain of Palm Beach Surf Life Saving Club provided us with a short overview of what the club had done during the 2017/18 season as the Patrol Season closed.
Alistair's insights and all the recognised awardees, including some photos, runs
HERE
this week.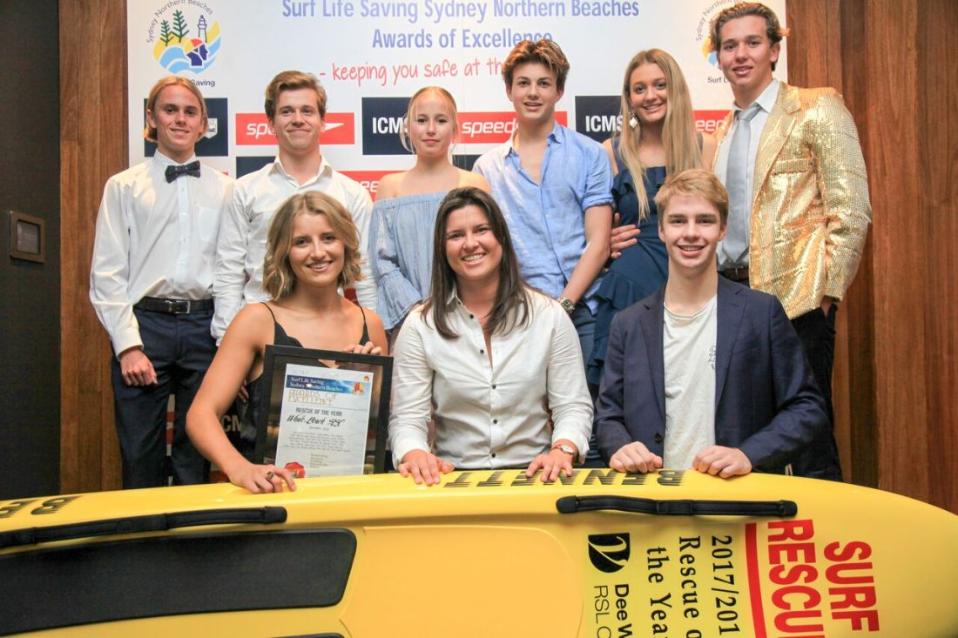 Whale Beach SLSC won
Rescue of the Year
at the Surf Life Saving Sydney Northern Beaches Awards of Excellence 2018
L to R;: Max Zagorski, Alex Burchett, Maddie Zagorski, Ben Rothery, Sophie Rothery, Liam George, Suzy Bownes, Lara Boyle, Tom Sanderson. Photo by Jen Huston.
Infrastructure Improvements To Continue At Mona Vale Hospital
New Urgent Care Centre entry - Still image, supplied.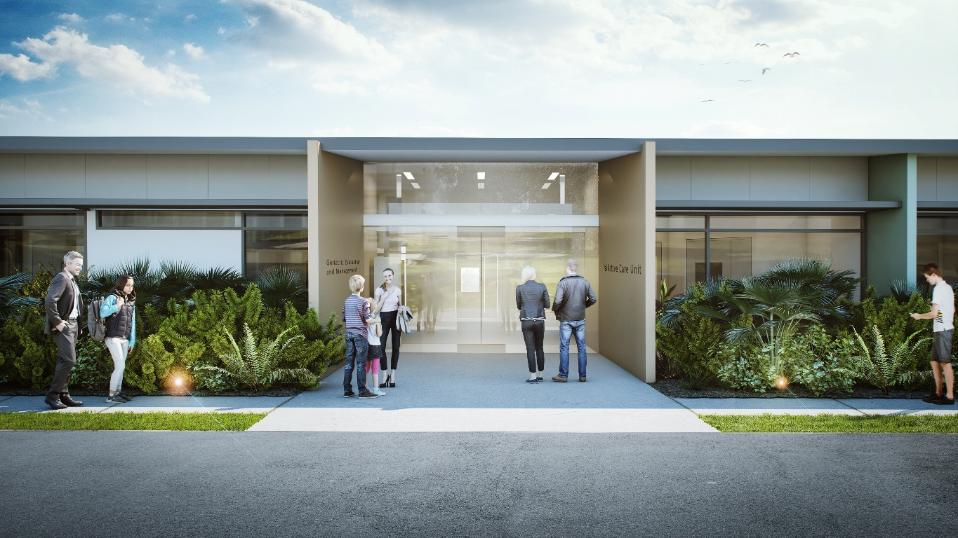 New Inpatient Palliative Care Unit - Still image, supplied.
Member for Pittwater Rob Stokes has welcomed the release of architectural images for the next phase of infrastructure improvements at Mona Vale Hospital.

NSW Health Infrastructure will soon commence early works at the hospital ahead of major construction later this year.
The infrastructure projects will include:
Construction of a new inpatient building to accommodate a dedicated inpatient Palliative Care Unit and a specialist inpatient Geriatric Evaluation and Management Unit;

Refurbishment of the existing emergency building to provide a new 24/7 Urgent Care Centre;

Relocation of the helipad;

Construction of a new support services building;
These projects are in addition to other major infrastructure improvements introduced at Mona Vale Hospital in recent years; including the construction of a new Community Health Service Building in 2016, construction of the Beachside Rehabilitation Unit in 2014 and the expansion of the Outpatient Palliative Care Unit in 2013.
"This is the next phase in the major infrastructure improvements underway at Mona Vale Hospital," Rob Stokes said.
"Over recent years we've seen millions of dollars start flowing towards the construction of new hospital buildings at Mona Vale Hospital and it's great to see this continuing.
"This is a stark difference to the very bleak situation we faced prior to 2011 when there was absolutely no confirmed future for Mona Vale Hospital.
"Mona Vale Hospital will work in close cooperation with the major Northern Beaches Hospital when it opens later this year. Together the two hospitals will provide a range and level of health services never before available locally on the northern beaches.
"The introduction of an Inpatient Palliative Care Unit at Mona Vale Hospital has been talked about for decades – so it's particularly exciting to see this project becoming a reality.
"All these infrastructure improvements will see Mona Vale Hospital continue to provide more than 250 jobs for hospital employees – including doctors, nurses, physios, specialists and support staff.
"We now have certainty for Mona Vale Hospital, major infrastructure improvements underway and the entire hospital campus secured for service additions in the future," Rob Stokes said.
-A video flythrough of the recent and upcoming infrastructure improvements at Mona Vale Hospital is available at https://youtu.be/R5kF9OsJtZw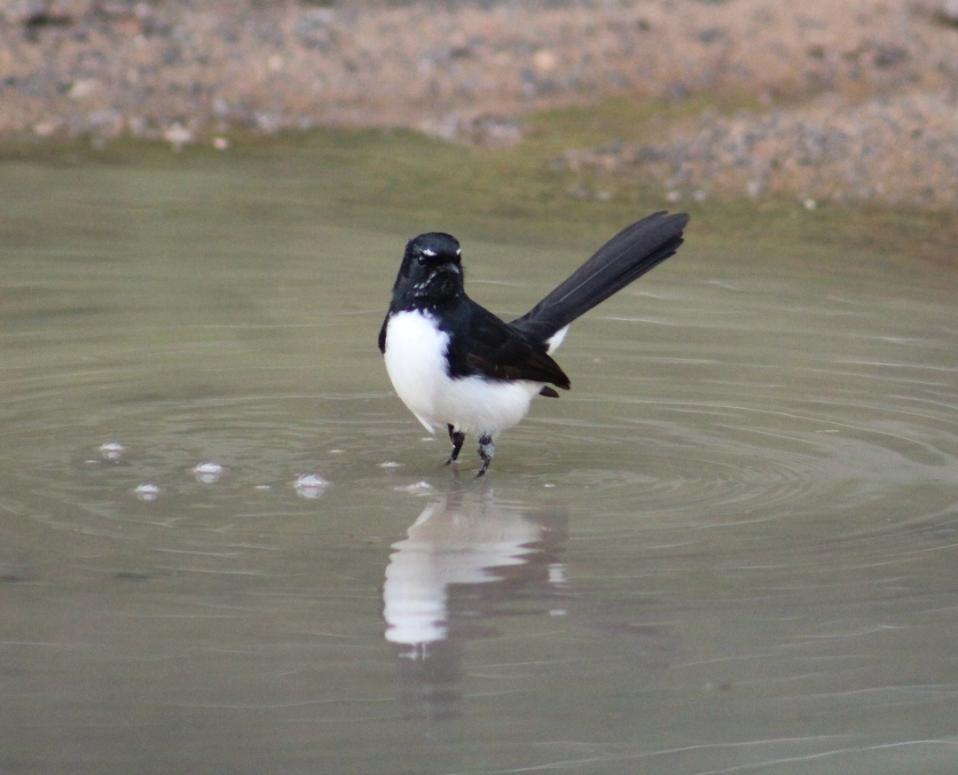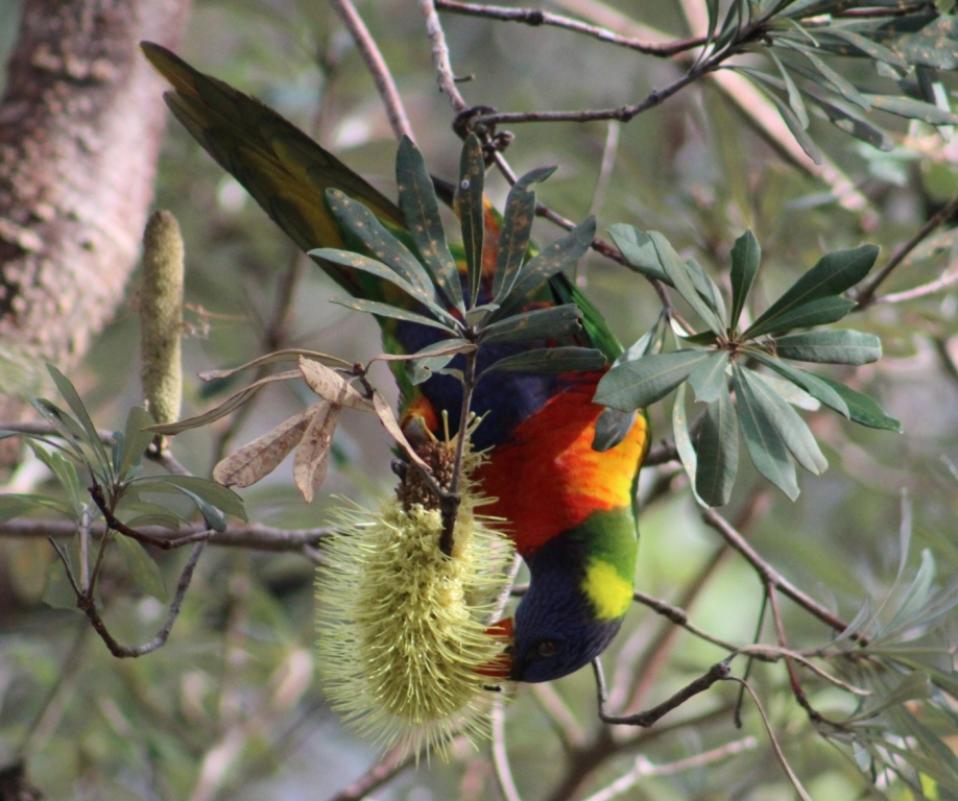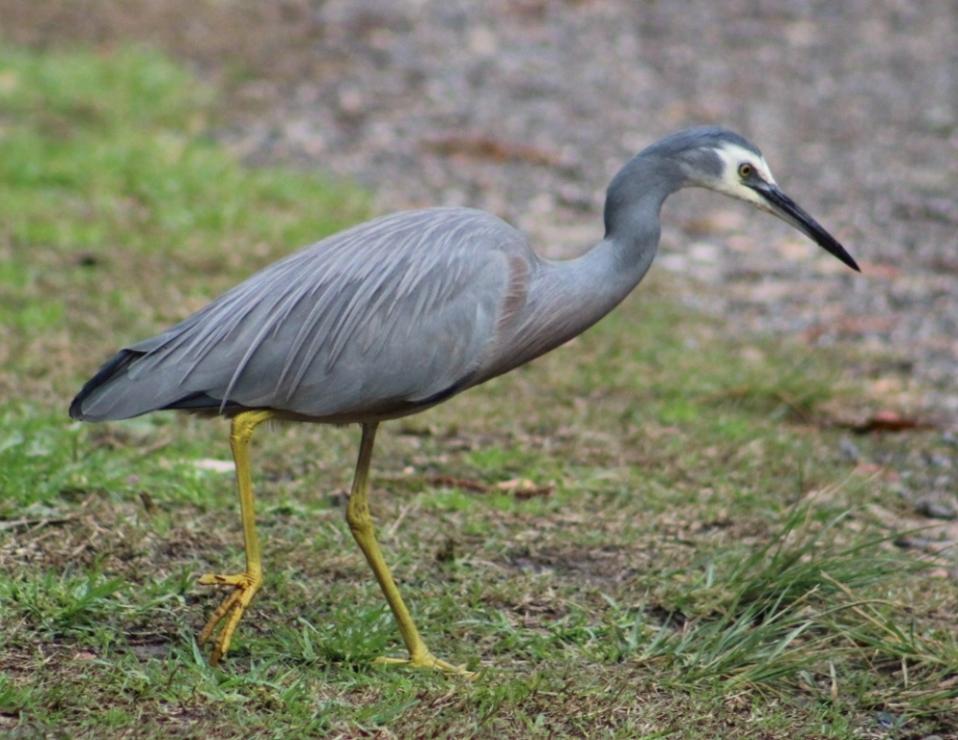 Willie Wagtail (Rhipidura leucophrys), Rainbow Lorikeet (Trichoglossus moluccanus) and White-faced Heron (Egretta novaehollandiae) enjoying food the rains bring - Careel Creek track behind BHS June 27th, 2018.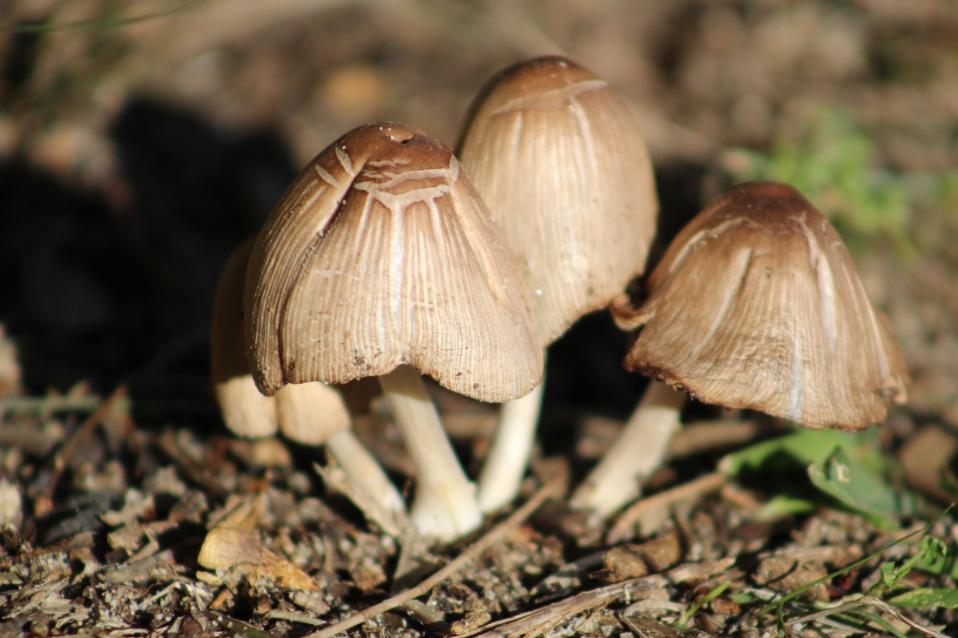 Past Features Archives (pre 2014)
Pittwater Online News was selected for preservation by the State Library of New South Wales and National Library of Australia. This title is scheduled to be re-archived regularly.
Archived Issues (2014 on) may be accessed here: pandora.nla.gov.au/tep/143700