March 25 - 31, 2018: Issue 353

Sydney Royal Easter Show 2018 Show Stopper Beer Brewed By Modus Operandi Mona Vale Extends Locals Input Into RAS Annual Celebration Of Local Products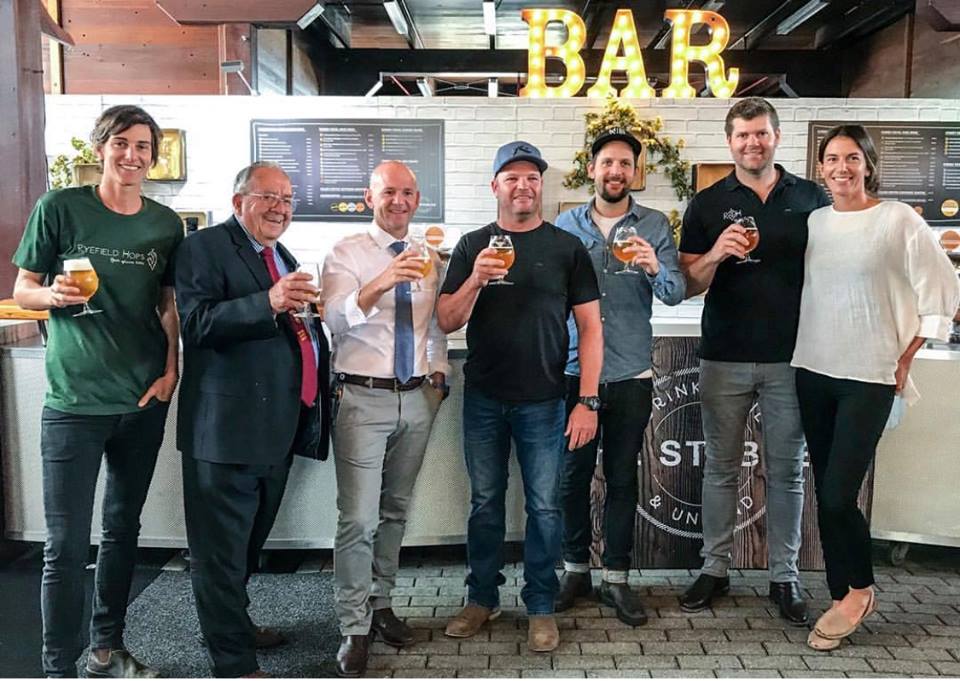 Launching The Show Stopper at Sydney Royal Easter Show with
Ryefield Hops, The Hon
Niall Blair MLC
Head to The Stables for a refreshing NSW Grown & Brewed Pale!
Back in the days when Pittwater was a mostly rural area with great farms harvesting great produce from grains through to dairy products many of these early framers would exhibit and win prizes for their chickens and fruit and most of everything else under the sun displayed at RAS Shows.
In 2018 local craft beer makers Modus Operandi are extending and bringing into today that long line of locals who have and are still contributing something great to the Sydney Royal Easter Show.

The Showstopper Pale, brewed by Modus Operandi, based at Mona Vale, is the craft beer of choice at this year's Show. It uses all NSW-sourced ingredients, including hops from Ryefield Hops at Bemboka, NSW and malted barley from growers in western NSW.
The first beer to be brewed exclusively for the Sydney Royal Easter Show was unveiled on Wednesday, March 21st, by Primary Industries Minister Niall Blair at Sydney Showground, Sydney Olympic Park.
Sydney's First Fauna Overpass To Be Installed On Mona Vale Road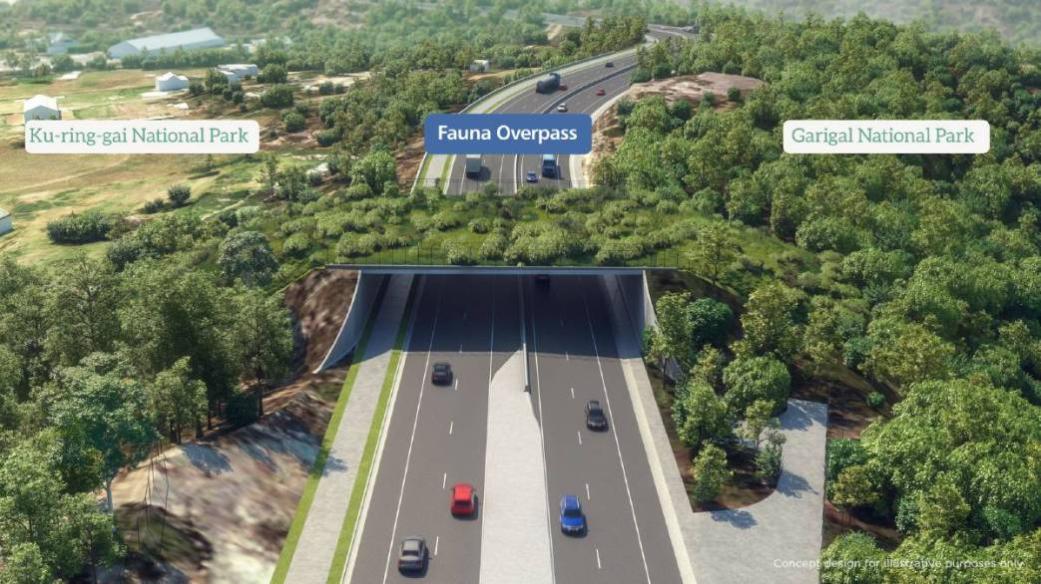 Overpass: An artist's impression of an animal overpass that will be build along Mona Vale Road West. Picture: NSW Government
RMS announced this week that a $7.5 million animal crossing overpass would be built along Mona Vale Road West this week.
The 40-metre Mona Vale Road West overpass will link Ku-ring-gai and Garigal National Parks.
Fauna exclusion fencing will prevent the animals crossing elsewhere.
NSW Roads Minister Melinda Pavey said the $7.5 million project would include vegetation to entice native animal species to cross the 40-metre overpass;

'We want to ensure that area, surrounded by two National Parks - a very important area, part of the lungs of Sydney - that we protect that native wildlife by putting in the appropriate infrastructure to protect them into the future,' NSW Roads Minister Melinda Pavey said.
The wildlife bridge is the first of its kind in Sydney and it is hoped its installation will prevent the high number of fauna deaths the stretch of road has become renowned for.
Many animals, including possums and wallabies, are often killed by cars along the stretch of Mona Vale Road. Sydney Wildlife volunteers find joeys in pouches, some of which have been rescued and raised by carers.
'We'll have fences along the side so animals can't drop off onto the road,' Jacqui Marlow of Pittwater Natural Heritage Association said.
The PNHA has lobbied for years to establish the need for fauna passes when the Mona Vale road upgrades commence, part of which has been identifying where our local fauna passes from one part of the reserves to the other.
Sydney Wildlife, whose volunteers are called out to rescue animals hit by cars on these stretches of road, along with Wildlife Roadkill Prevention Association, all locally initiated community groups, have worked in concert with PNHA to monitor and collect data for years working towards this aim - to protect the animals that live here and in doing so, avert accidents to those using the road as well.
During this week some readers may have seen a
Channel 9 news report
on the announcement, which include a Ch9 crew visit to the Sydney Wildlife Fauna Rehabilitation at Terrey Hills, also run by volunteers and solely through donations. Chris O'Keefe the on camera reporter, clearly enjoyed being around the animals being cared for at the rehabilitation centre and at one stage bent down to garner a response on the news from Cloudy, one of the joeys rescued by SW volunteers;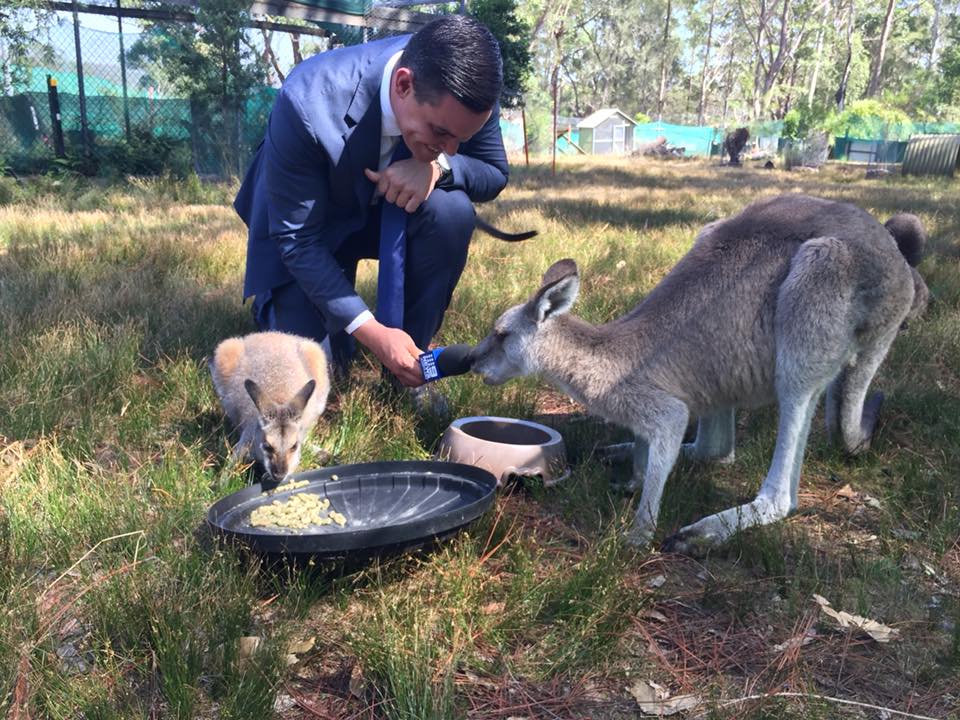 Caption; 'Cloudy says: on behalf of all of us macropods we'd like to send a big thank you to RMS, the roadkill people who rescue us from our dead mums and to PNHA.' Photo by and courtesy Lynleigh Grieg.
The fauna overpass is one of four slated for the long awaited upgrade with a fauna underpass also part of Mona Vale West upgrades and the same slated for the Mona Vale East upgrade; one fauna overpass and one fauna underpass.
Tenders for the Mona Vale Road East upgrade are currently open with works slated to commence later in 2018. The MVRE
Upgrade is changing 3.2 kilometres of Mona Vale Road from two lanes to four lanes between Manor Road, Ingleside and Foley Street, Mona Vale. Roads and Maritime has completed the detailed design for Mona Vale Road East, which included a number of refinements to the road upgrade. The NSW Government has allocated $140m to complete the project.
The Mona Vale Road West upgrade also includes widening the two lanes to four. You can keep up to date with the Mona Vale road Upgrade project on the
RMS project webpage here
.
As it will clearly be a while until the fauna passes, under and over, are installed, bearing in mind we live in an environment we share with other animals may mitigate the daily toll of fauna loss when driving on Mona Vale road.
The RMS March 2018 Mona Vale Road update runs HERE.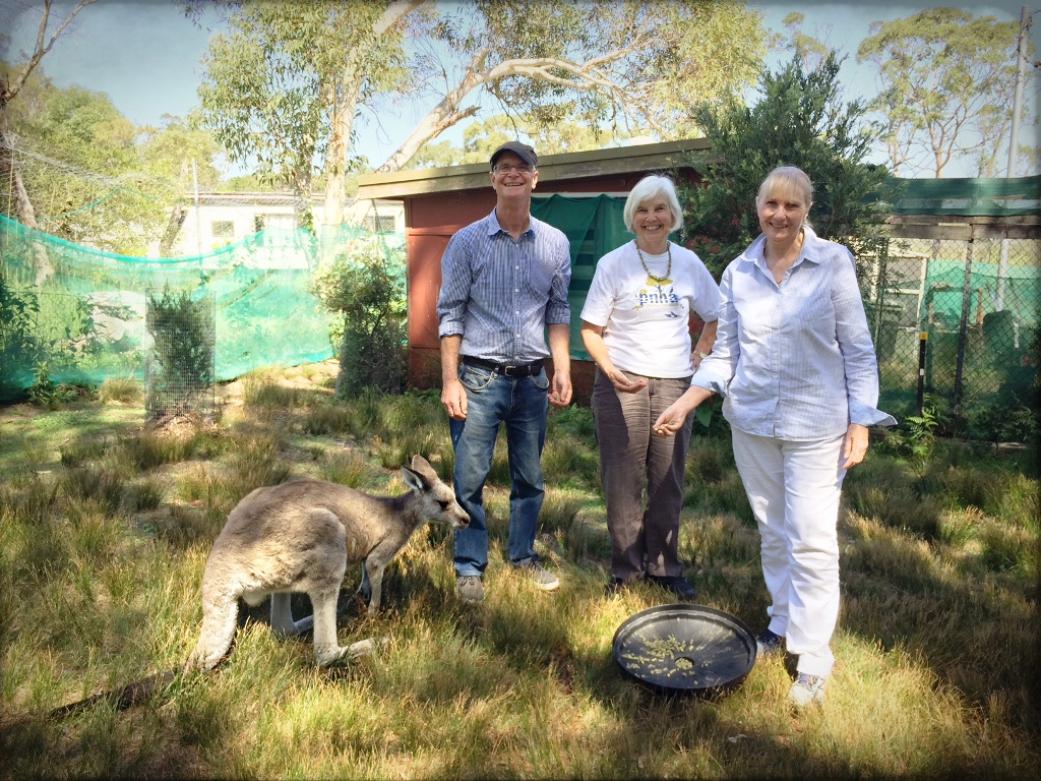 PNHA's David Palmer, Marita Macrae and Jacqui Marlow during CH9 filming of their report - Photo by and courtesy Lynleigh Grieg.
Pittwater Residents Among Thousands Calling For NSW Government To Get Cleaner At Time2Choose Rally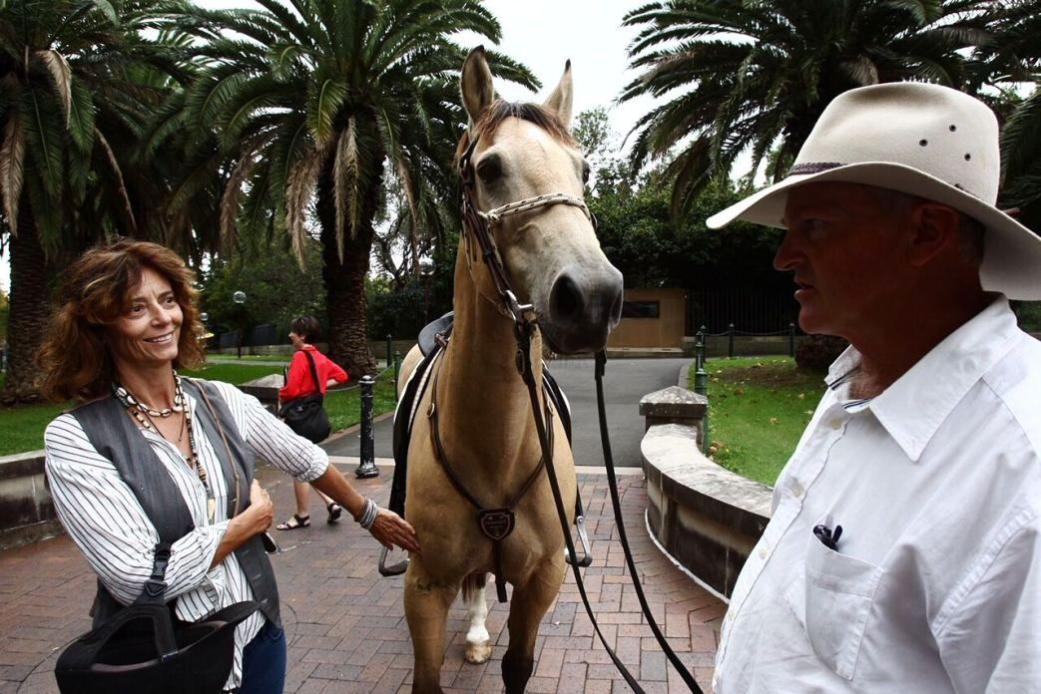 Rachel Ward with Glenn Morris and his Australian stockhorse, Hombre.
Thousands of people from communities around the state rallied in Sydney's CBD on Saturday, March 24th, calling on the NSW Government to prioritise clean water, air and land over coal and gas projects, and to repower NSW with renewable energy to tackle climate change.

The #Time2Choose march was led by First Nations people and followed by horseback riders, connected through Farmers For Climate Action, knitting nannas, quite a few people from Pittwater, Doctors for the Environment Australia, as well as champions for our environment.
Glen Morris, the Inverell farmer who rode his horse across the Sydney Harbour Bridge in 2016 to protest against new legislation to increase vegetation clearing came to town again, this time bringing his mates.

"We need vegetation on farms to protect healthy soils and rivers, and yet the State Government plans to allow important native vegetation to be cleared more easily," Mr Morris said in a statement in 2016.
The legalisation featured last week when it was found the Land and Environment Court ruled the NSW Government's land-clearing laws invalid because they were made unlawfully. The Nature Conservation Council, represented by public interest environmental lawyers EDO NSW, launched legal challenge against the government's land-clearing codes last November.
NCC had argued through its barristers Jeremy Kirk SC and David Hume the codes were invalid because the Primary Industries Minister failed to obtain concurrence of the Environment Minister before making the codes, as is required by law.
The reintroduction of the land-clearing laws that the Land and Environment Court ruled invalid on Friday, the 9th of March were later that same day passed by the government again. The pushing of the same legislation through a second time, within hours, was cited as a missed opportunity to redress what even farmers have stated they do not want and has already led to massive illegal clearing.
"By waving these laws through a second time without even pausing to consider the consequences, Premier Berejiklian has gone against the wishes of voters and the advice of leading scientists," NCC CEO Kate Smolski said on March 10th.
"Ms Berejiklian has also squandered an opportunity to give the state's 1000 threatened species a fighting chance of survival.
"The government's own experts have warned 99% of koala habit on private land is left exposed to clearing by these laws and that there would be a spike in tree loss of up to 45%.

"There is devastation because of climate change all across NSW," Mr Morris said yesterday. "We can't afford to destroy any more healthy land."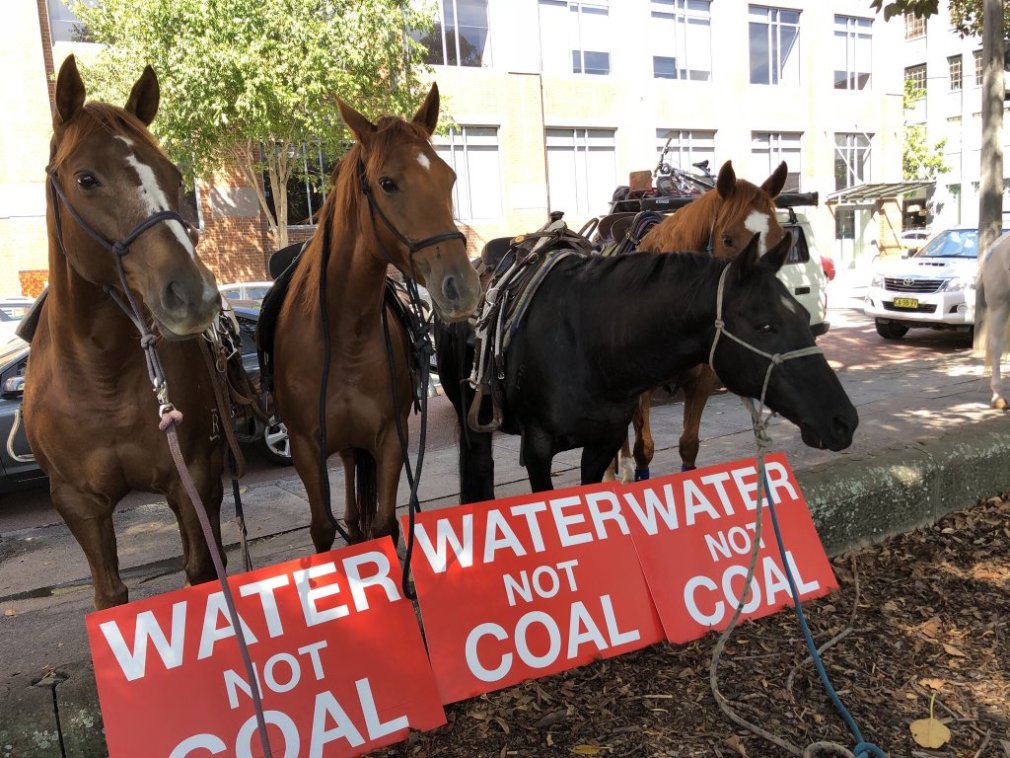 It's not just the permission to bulldoze what's left of habitat for the state's 1000 threatened species.
Organisers of the Time2Choose rally pointed to the proposed CSG mining in Narribri, the Southern Highlands Hume Coal project, and Shenhua Mining's attempts in the Liverpool plains as among the threats to the state's environment and communities.
Add to those the latest super-pit in the Hunter Valley, United Wambo, currently being reviewed by the Independent Planning Commission (IPC), with a report on the Commission's findings expected at the end of March. The mine will clear a large area of a nationally critically endangered forest that exists only in the Hunter. The IPC may also make a decision mid-year on Korean company KEPCO's proposed open cut coal mining in the Bylong Valley, a beautiful and secluded part of the Hunter which has never before been mined. The mine will also cause 10 metres drawdown in the productive Bylong alluvial aquifer, putting its viability at risk along with the farms it supports.
A Land and Environment court decision is pending in the case Wollar Progress Association brought against Peabody's Wilpinjong mine extension in the upper reaches of the Hunter.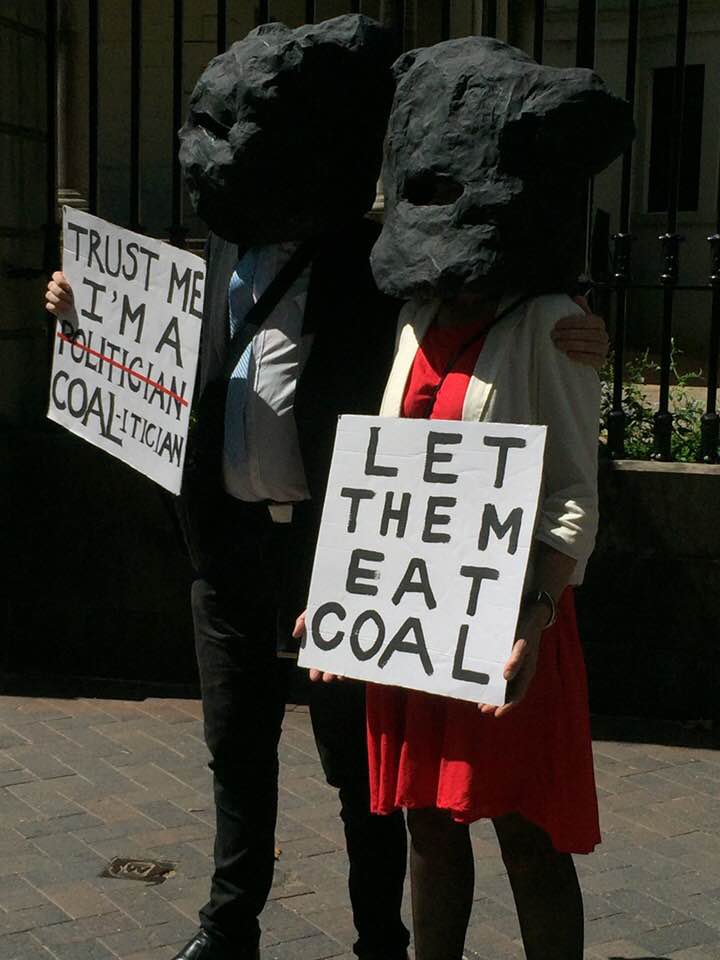 A Current Caricature - Photo by a Pittwaterian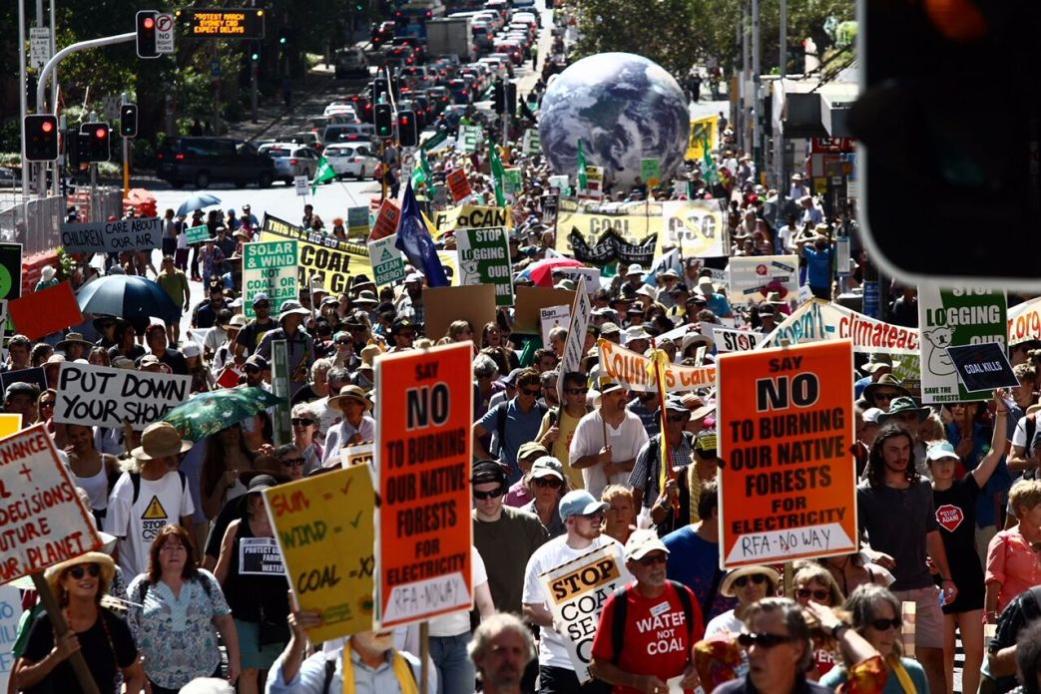 Photo © Dean Sewell/Oculi/Reru
Autumn In Pittwater: 2018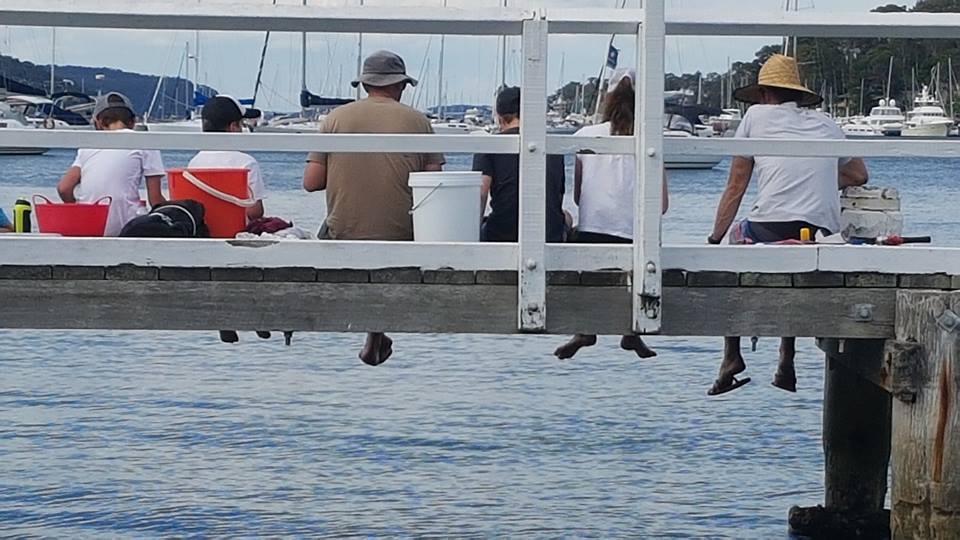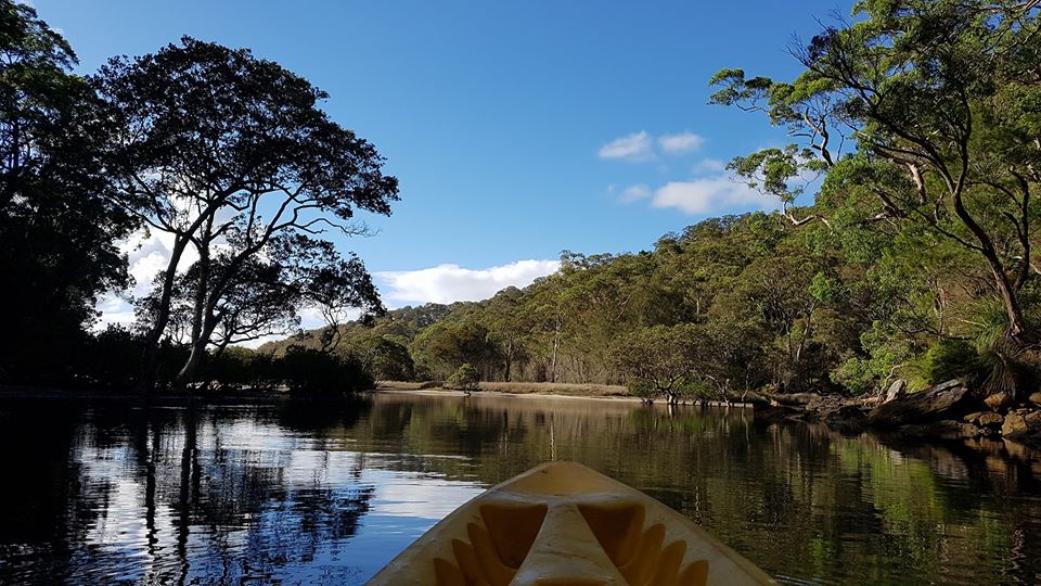 Past Features Archives (pre 2014)
Pittwater Online News was selected for preservation by the State Library of New South Wales and National Library of Australia. This title is scheduled to be re-archived regularly.
Archived Issues (2014 on) may be accessed here: pandora.nla.gov.au/tep/143700