February 25 - March 3, 2018: Issue 349

Manly Delivers For Opening Day Of Key Sun Zinke Sydney Pro Junior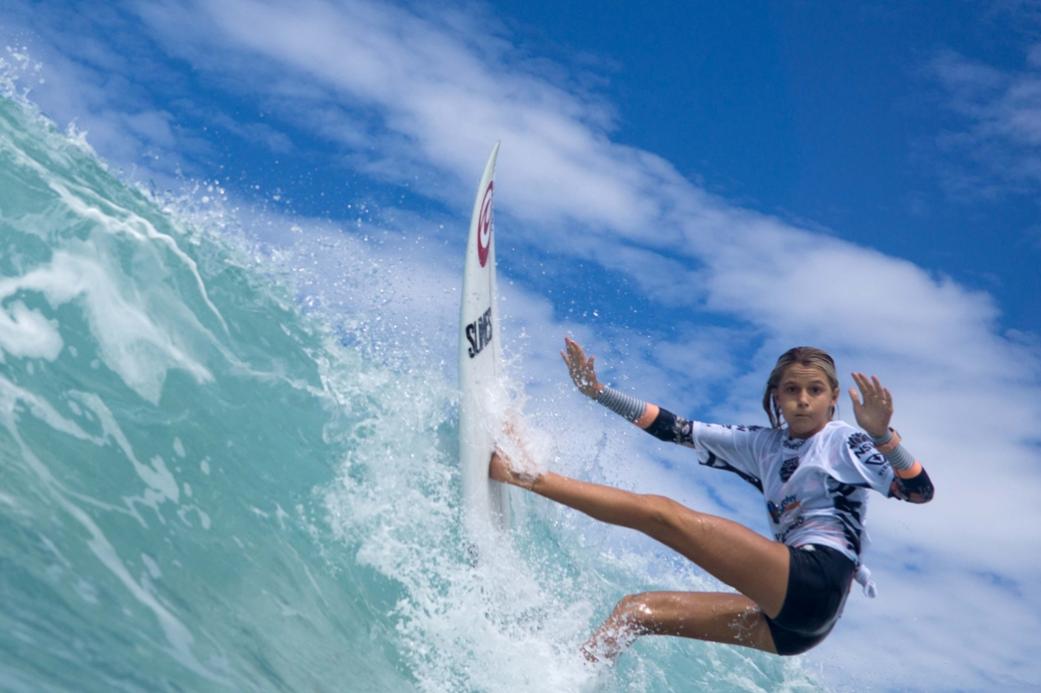 Day 1 of the
Key Sun Zinke Sydney Pro Junior;
Molly Picklum (Shelly Beach) - photo by Max Zagorski
The Vissla Sydney Surf Pro is bringing top level, international surfing back to the historic and iconic Manly Beach in 2018. Between 24 February and 4 March over 20 countries will be represented in local, junior and World Surf League Qualifying Series 6000 events. Many of the world's top athletes including those competing in the Championship Tour, in the running for World Champion in 2018 will be in the water ready to super-charge their competitive year in the week before the Quiksilver and Roxy Pro on the Gold Coast.
Not only is the Vissla Sydney Surf Pro significant to the surfers of today, it also pays homage to great champions and legends of Manly's past. In 2018 the coveted Midget Farrelly award will form part of the Vissla Sydney Surf Pro and recognise the incredible part that Manly has played in Australia's surfing history. World Titles have been won, hearts have been broken, magic has been made on Manly Beach and the people who were there as participants, pioneers, onlookers all agree that it's a truly special place.
The Vissla Sydney Surf Pro will this year also host a number of off-beach activations and festivities that will be centralised around the Corso area. Drop into the Steyne Hotel any time of the day to soak up the essence of Manly. Take a stroll down The Corso to enjoy the artisan markets and impeccable gourmet treats, cafes, restaurants and bars.
It's an event for the whole family, and every member of the local and wider community to enjoy. Surfing brings people together and what better place than Manly to host the perfect balance of surfing, beach life and festival vibes.
Yesterday, February 24th, the 2018 Vissla Sydney Surf Pro got off to a flying start as the Key Sun Zinke Sydney Pro Junior kicked off in punchy two-foot peaks at Manly Beach.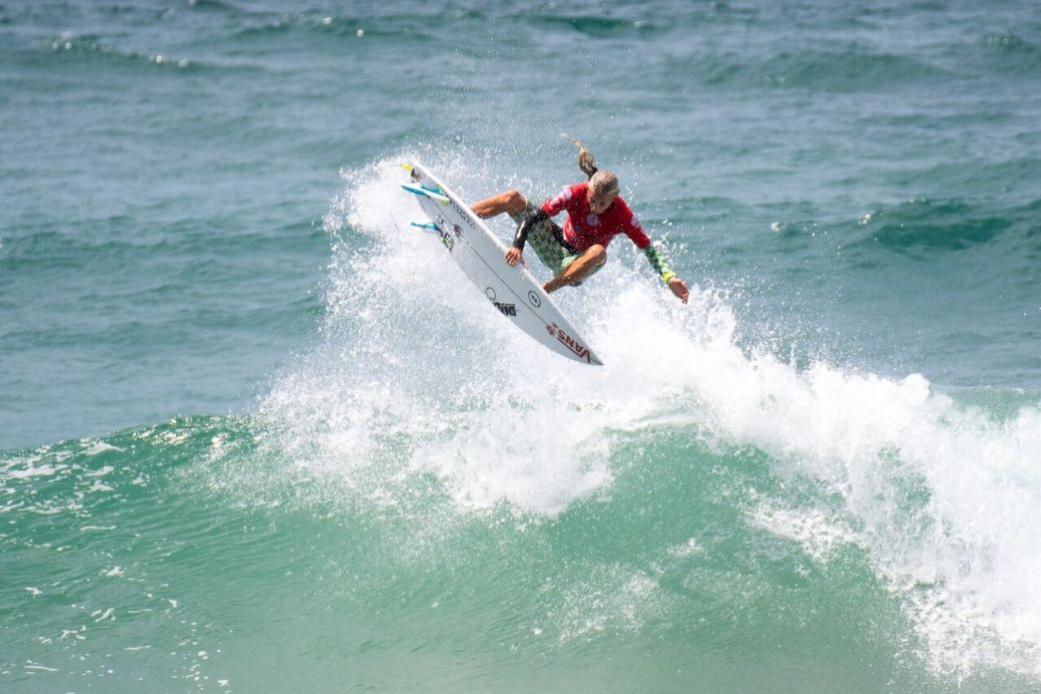 Day 1 of the
Key Sun Zinke Sydney Pro Junior;
Kyuss King (Byron Bay) - photo by Ethan Smith / Surfing NSW
Narrabeen Lakes Sailing Club Hosting 2018 Heron NSW Youth Championships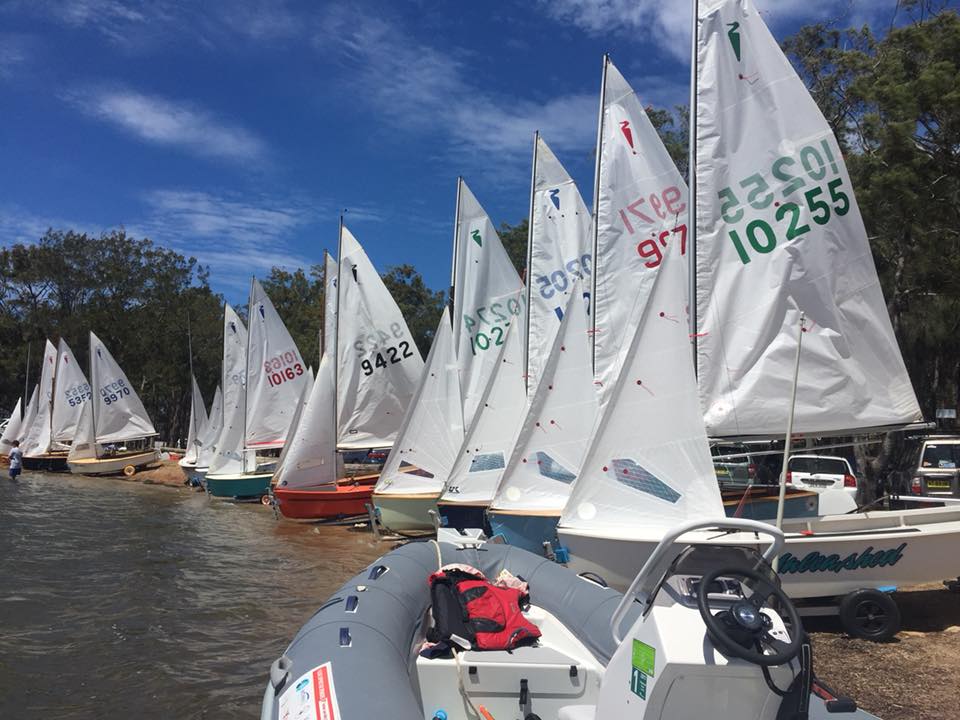 If you're around Narrabeen Lagoon today, Sunday February 25th, you will see the last day of the 2018 Heron Junior State Championships taking place. Organised and Hosted by the Narrabeen Lakes Sailing Club on behalf of the NSW Heron Sailing Association, this two day regatta has attracted sailors from across the state.
The Heron is a two person dinghy sailed in all states of Australia. Designed in the early 1950s by Jack Holt in the UK, the class was introduced to Australia in the late 1950s and has flourished in its new home.
The Heron offers safe entry level sailing for novices but also provides an ongoing challenge for experienced sailors who are seeking to optimise performance.
State and National Championship regattas are held each year.
The Heron has a long and proud history of family involvement. Many of the past class national championships have been won by parent/child crew combinations. Sailors who crewed in the Heron in the past have returned to the class with their own children to share the family sailing experience.
Narrabeen Lakes Sailing Club is a not-for-profit community organisation based at Jamieson Park. The club exists
to encourage sailors of every ability – the junior, the novice, the experienced – and to offer them a club environment in which they can learn to sail or improve on their existing skills, join in fun races and enjoy the company of like-minded community members.
"We have a very strong community focus and love nothing more than enticing everyone – mums, dads, grandparents, kids – to jump into a boat or onto a sailboard and simply give it a go.
We place almost as much emphasis on socialising as we do on sailing, and our club is built on the values of camaraderie, role-modelling and team spirit." is the ethos that keeps kids big and small having a great time at Narrabeen.
Find out more about the club HERE
2018 Poppy Wall For Avalon Beach RSL To Be Hand-Knitted And Hand Made With Love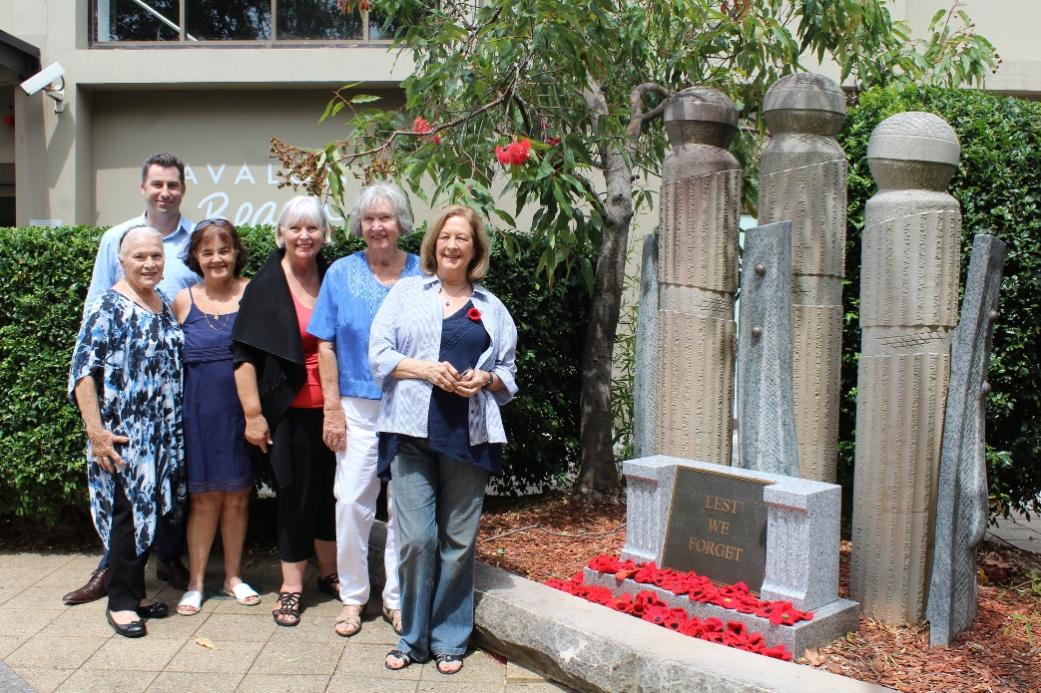 Pictured are Dannie Sloper, Jan Malone, Pennie Wilson, Jill Murray, Pam Callaghan, and General Manager of Avalon Beach RSL, Angus Rimmer.
In 2018 Avalon Beach RSL is going to have a Poppy Wall.
Already 12 ladies are busy knitting and crocheting away. You can help by dropping made flowers into the Avalon Beach RSL Club or join the group in the club on Mondays at midday. Just look for Dannie Sloper!
Red Wool is also needed if you have some or see some when out and about, perhaps pop into a Red Cross shop near you and see if any has been put there.
For those of us who can't crochet or knit (sigh), on Wednesdays at 2pm, at the same RSL, people can also participate in making cloth red flowers with Tamara Sloper Harding, which is a Craft, and makes something lovely too. This will probably suit those who don't have a problem cutting material and sewing better, plus you get to spend time with a lovely lady!
If you can't do this either as you will cut it wrong or stab yourself with a pin or sew the petals to the tablecloth by accident (longer sigh), perhaps keep your eyes peeled for the red polyester material others may be able to do something with and drop this in to the RSL.
Angus Rimmer, General Manager at Avalon Beach RSL stated this week he and the club are 100% behind the initiative. Members and visitors are looking forward to the club having a Poppy Wall for Anzac Day this year, Wednesday April 25th, and having an even larger display incorporated into the garden-courtyard area by Remembrance Day 2018, November 11th, which will also mark one hundred years since the cessation of the hostilities known as World War I – The Centenary of Armistice.
Summer Becomes Autumn In Pittwater: 2018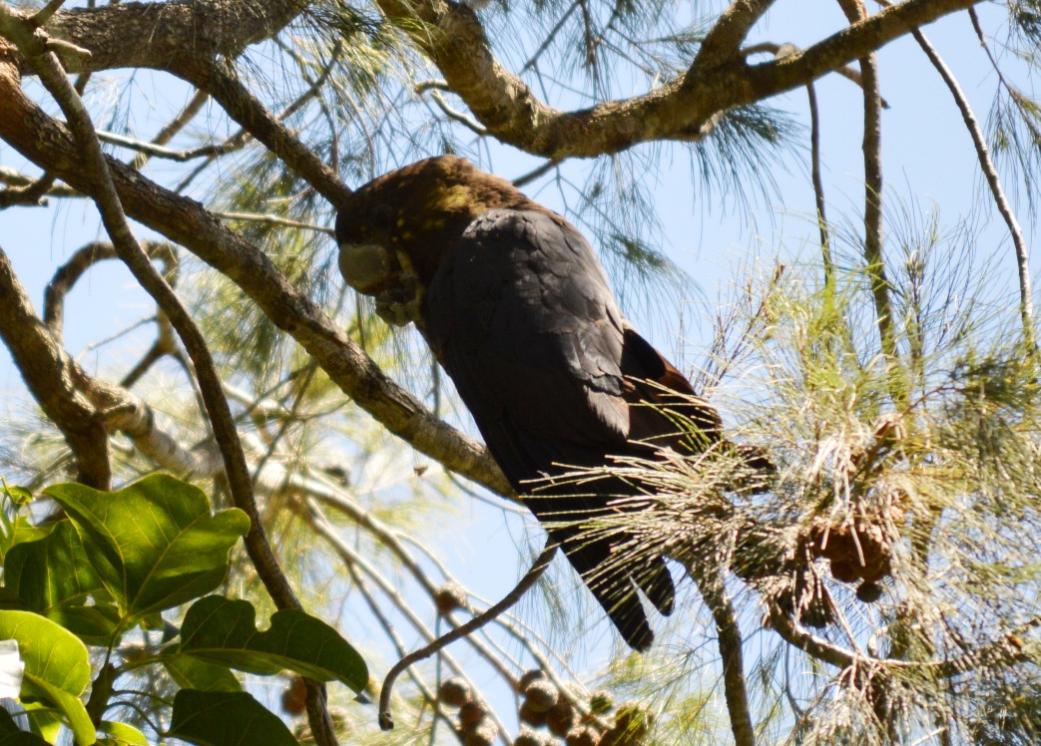 Spotted: Six Black Cockatoos At Careel Bay
7.20 a.m. Saturday Feb. 24, 2018
Winging west in 2 x 3 bird v's towards Ku-Ring-Gai Chase National Park. Can hear them calling back and forth to each other prior to seeing.
Came from direction of Bangalley Headland, North Avalon.
Traditionally Black Cockatoos are the best sign of wet weather ahead; the more in a flock, the more rain coming over the next few days.
photo by and courtesy of Paul Wheeler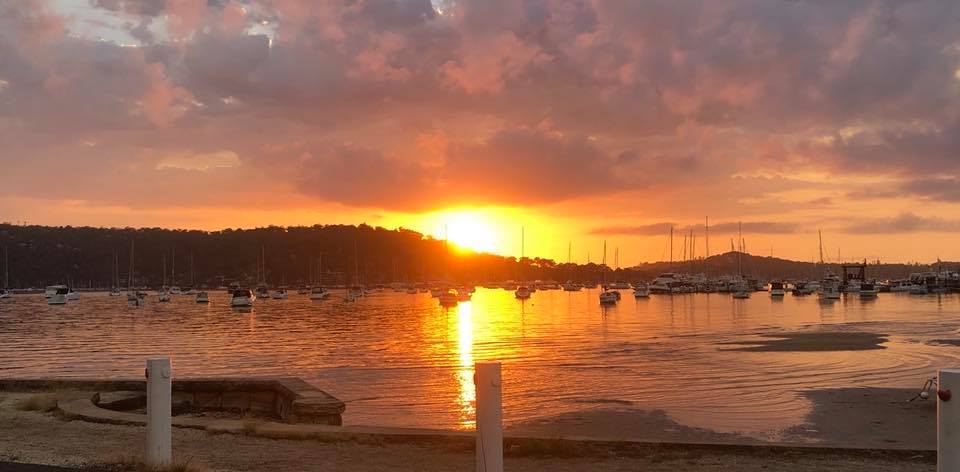 Summer Dawn in Pittwater, Monday February 19th, 2018- photo by Jo Longhurst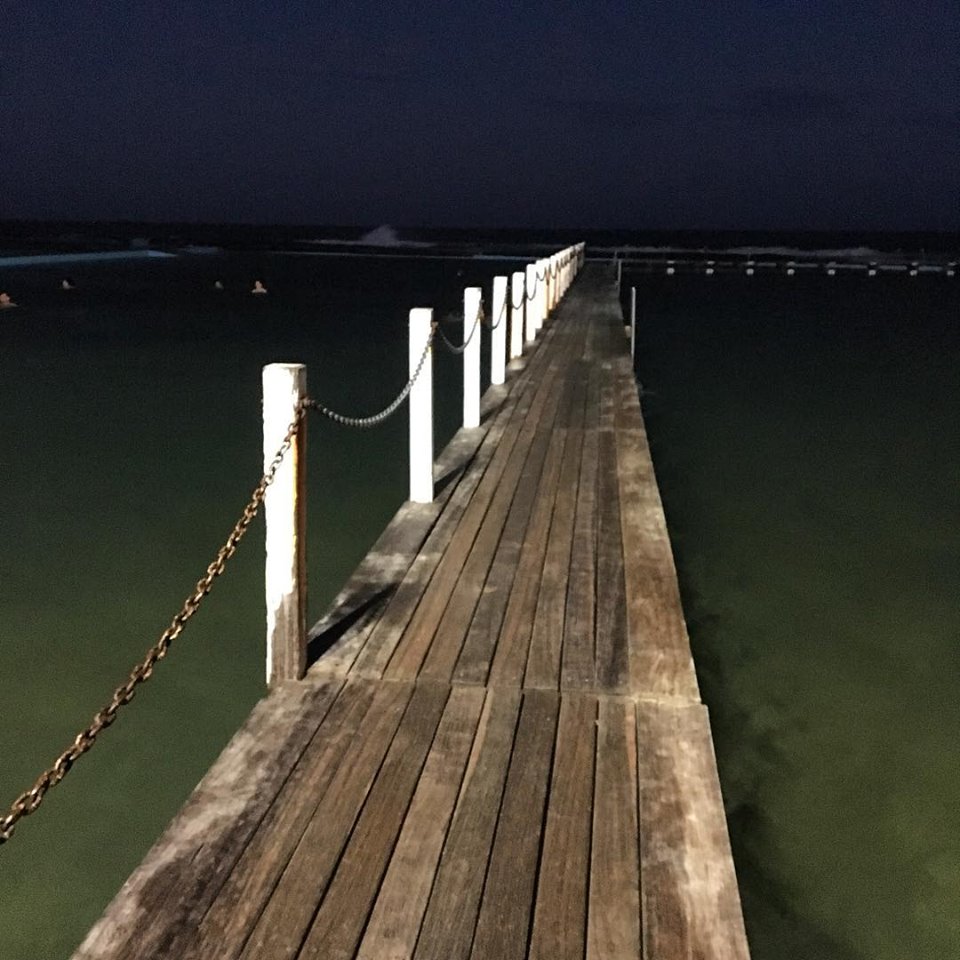 'Only a night swim beats that February humid heat — in North Narrabeen.' Saturday February 24th, 2018 . Photo by Selena Griffith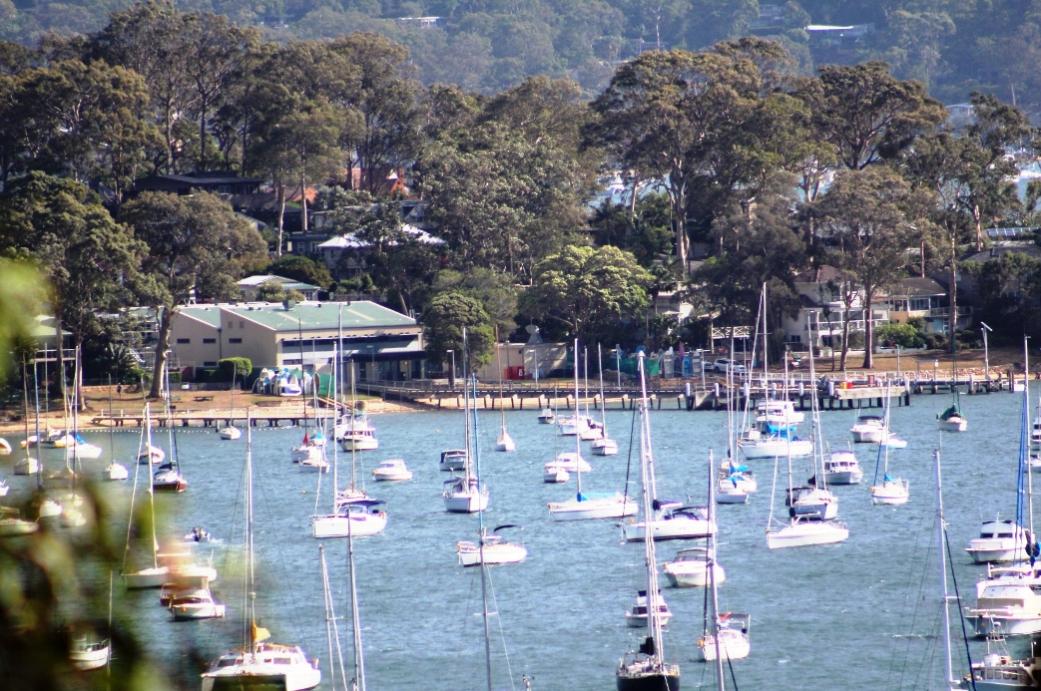 View of Taylor's Wharf, Clareville, from Trappers Way, Paradise Beach
Past Features Archives (pre 2014)
Pittwater Online News was selected for preservation by the State Library of New South Wales and National Library of Australia. This title is scheduled to be re-archived regularly.
Archived Issues (2014 on) may be accessed here: pandora.nla.gov.au/tep/143700