July 16 - 22, 2017: Issue 321

MC38 Winter Regatta Act 3 2017 On Pittwater: Hosted By RPAYC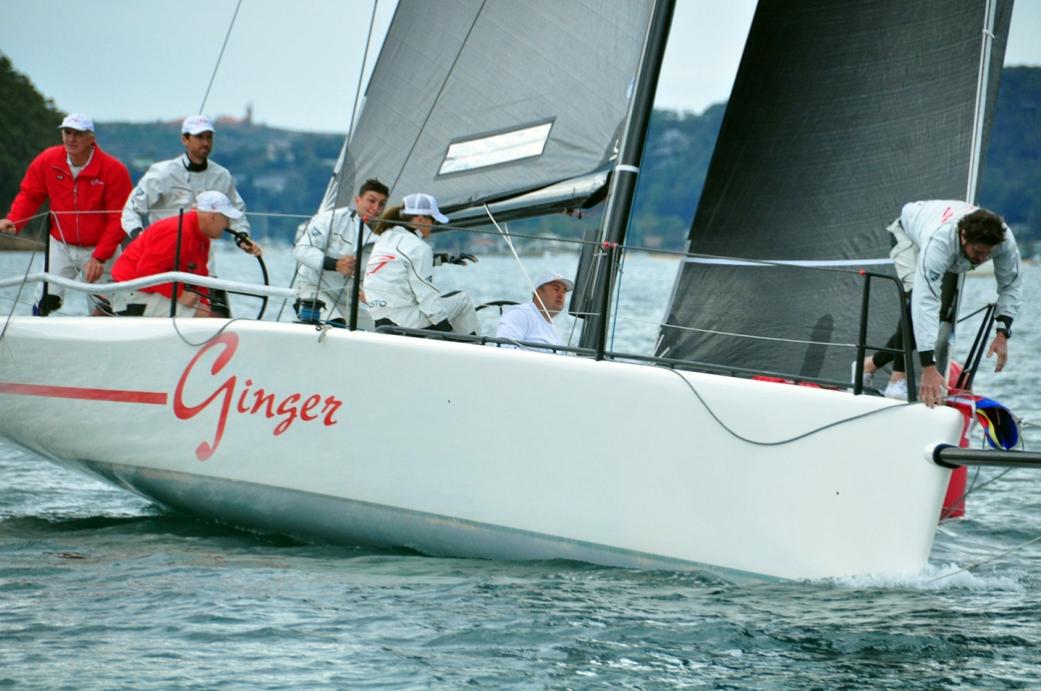 Ginger Julian Plante at the helm - photo by Bob Fowler
Flaky First Day For MC38s In Winter Series Act 3
MC38 Winter Regatta Act 3, July 15-16, 2017 on Pittwater hosted by the Royal Prince Alfred Yacht Club
For a flaky Pittwater day with barely enough wind to pull off the schedule, there was plenty going on in the MC38 Winter Series act 3.
Half the fleet sailed an incorrect course in the opening race in light sou'west winds and two of those ran out of time to be scored. There were a number of start OCSs and umpire flags raised, and early series leader, Chris Way's Easy Tiger, began famously with two wins on the trot then slipped to fourth overall due to spinnaker halyard issues and a resulting race three retirement.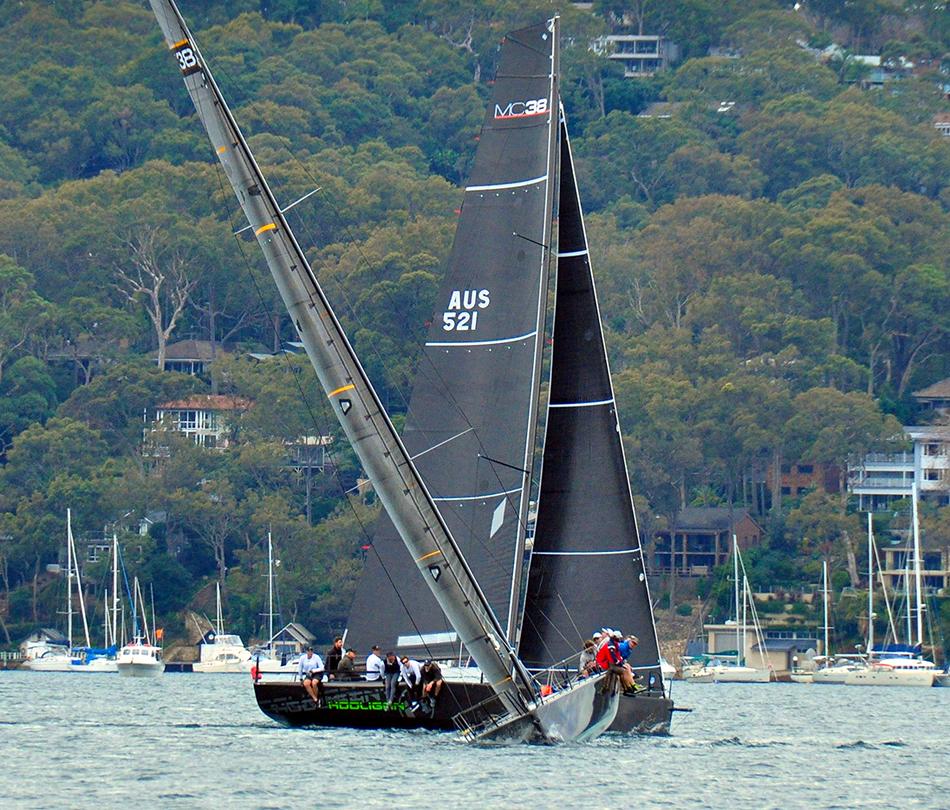 Easy Tiger & Hooligan behind - photo by Bob Fowler

Leslie Green's Ginger, helmed by Julian Plante, put in a consistent effort - three thirds and a second - to be two points in front of John Bacon's Dark Star at the end of racing in light winter northerlies on Saturday afternoon.
Colin Beashel, Ginger's technician, said the only printable description of their outing is "interesting". "Someone shook the pointscore up! We thought we'd won that first race but found out we'd done an extra lap; then we were OCS in races two and three but managed to recover.
"Pittwater in winter is certainly an interesting playground though it wasn't raining or too cold," the multiple Olympic sailor added, wanting to be upbeat.
Full report by Lisa Ratcliff
HERE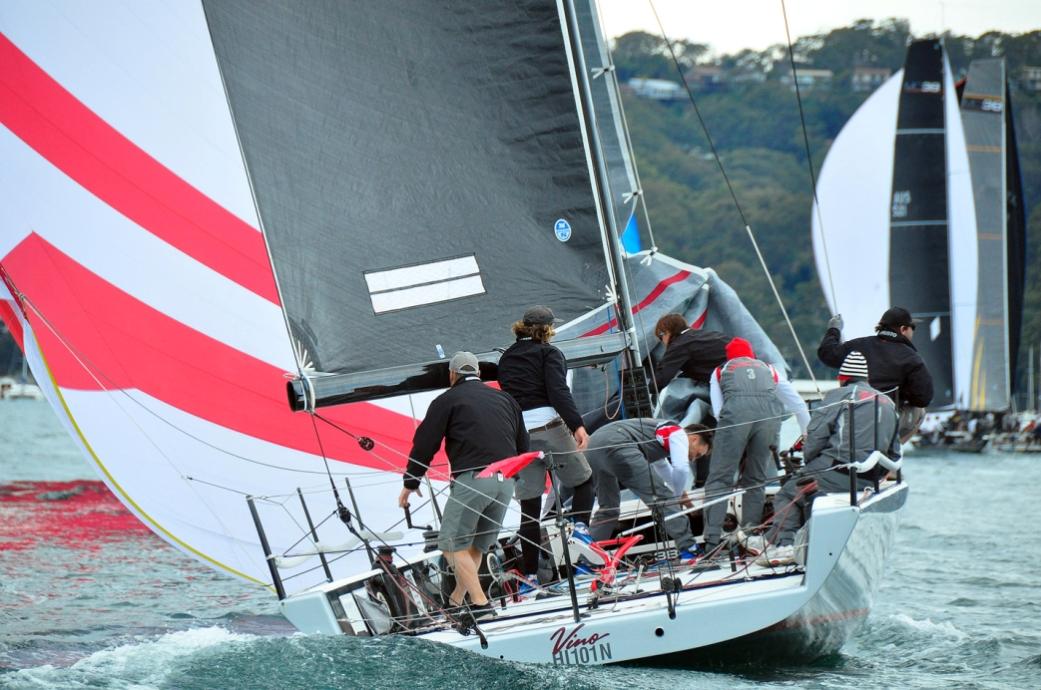 Spinnaker run for Vino
- photo by Bob Fowler
NSW State Junior Surfing Titles 2017
Day 1: Tas Grainger - photo by Ethan Smith/Surfing NSW
The 2017 Woolworths NSW State Junior Surfing Titles pres. by Ocean and Earth saw a day of punchy waves and critical surfing as the male divisions kicked the event off on Friday, July 14th.
A decline in swell saw competitors facing a day of challenging conditions as the first round of women's divisions got underway on Saturday.
The prestigious seven-day event runs until Thursday 20th July, 2017 and determines the qualifiers for the Havaianas NSW Junior Team for the 2017 Surf Dive N Ski Australian Junior Titles.
All qualifiers for the Woolworths NSW State Junior Surfing Titles pres. by Ocean and Earth were determined by eight individual regional titles, which took place up and down the NSW coastline earlier in 2017.
Former competitors include current World Surf League (WSL) Championship Tour (CT) surfers Owen and Tyler Wright, Matt Banting, Stuart Kennedy, Sally Fitzgibbons, Laura Enever, Ryan Callinan and Connor O'Leary.
The last two days of the event will comprise of the NSW School Surfing Titles.
2017 will be the seventh year Surfing NSW will combine the NSW School Surfing Titles into the event.
Reports and great action photography by Ethan Smith/Surfing NSW
HERE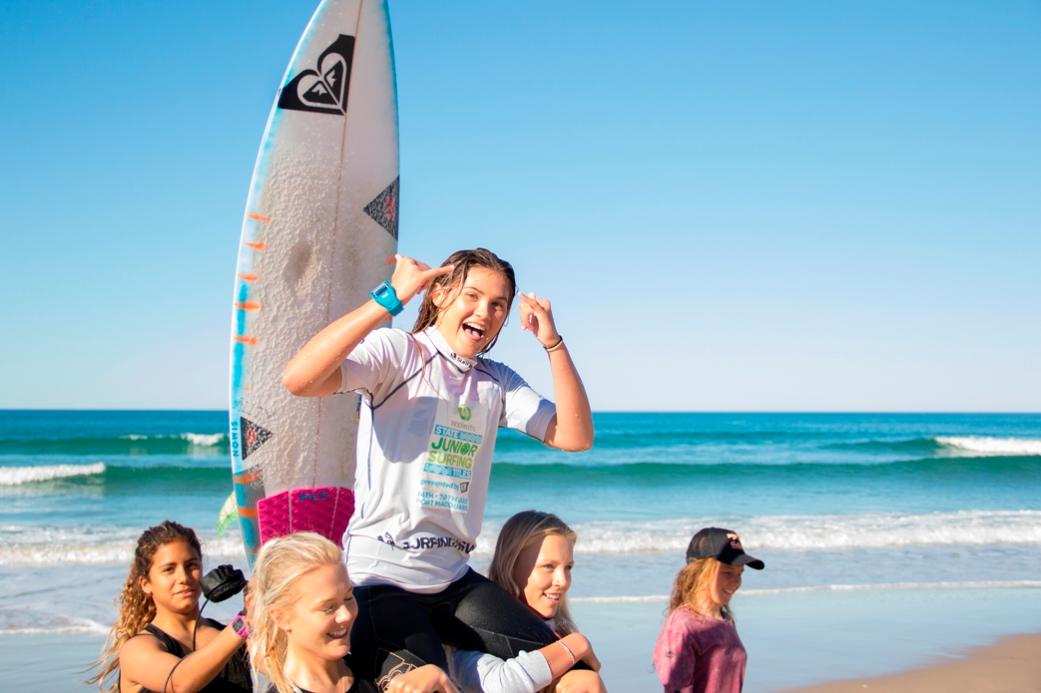 Day 5: Sophia Chapman, 1st Under 18 Girls. Photo by Ethan Smith/ Surfing NSW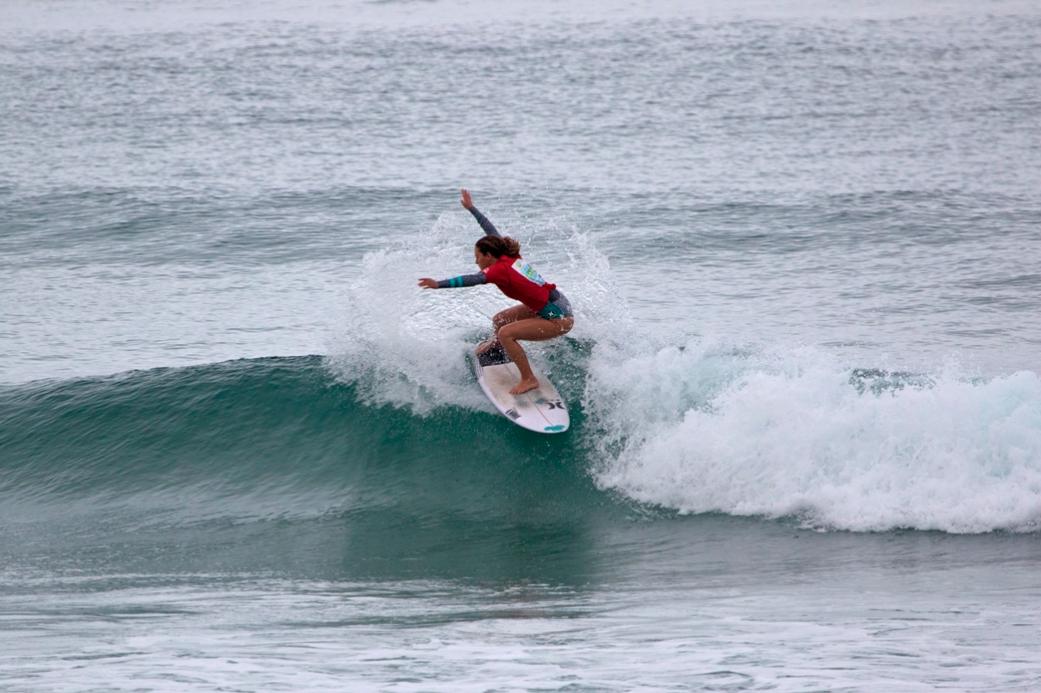 Day 2: Bodhi Leigh-Jones
, 2nd Under 18 Girls. Photo by Ethan Smith/ Surfing NSW
Club Marine Pittwater To Paradise Regatta: Oldies And YD Combine On Le Billet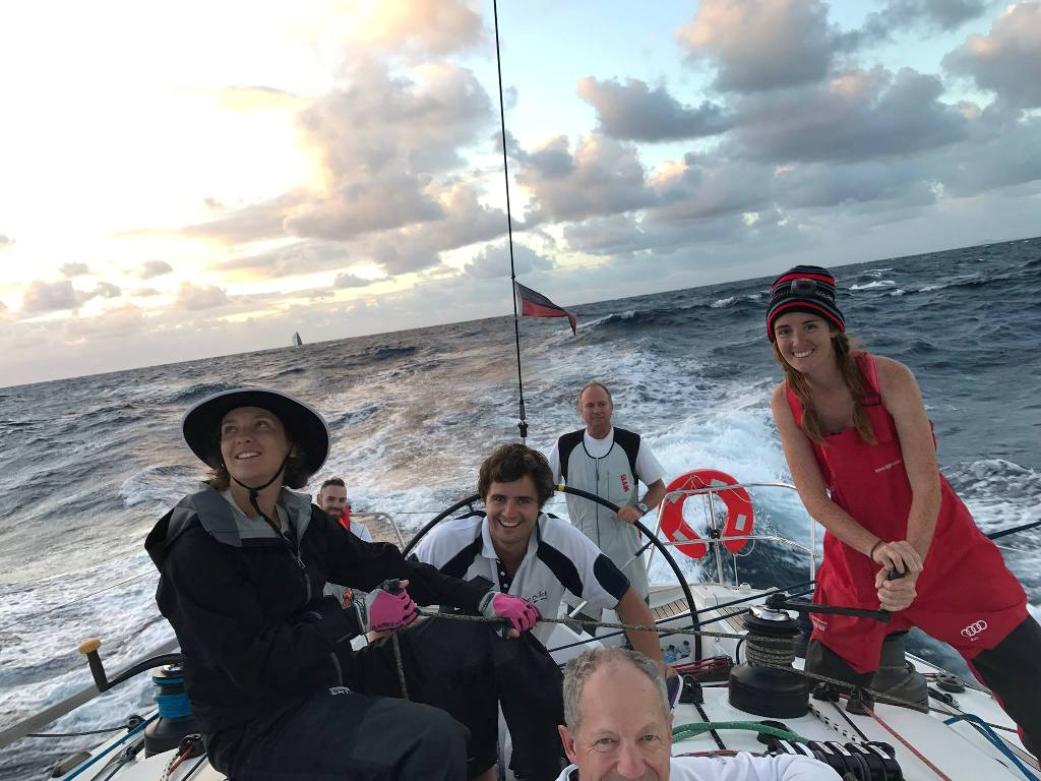 A mix of young and old on board Le Billet as they cross the finish line in the 2017 Pittwater to Southport
Mark Tinworth and Mark Waterhouse, owners of the Pittwater based yacht Le Billet, intend to repeat their successful crew program and give youth sailors the run of their boat for a six- part offshore series that includes the Club Marine Pittwater to Paradise ocean race in early January 2018.
From a pool of 10 current and recent Royal Prince Alfred Yacht Club Youth Development graduates, the two Marks and YD coordinator Rachel Bower will pull together enough young sailors for a third crack at the club's East Coast Bluewater Pointscore Series which runs annually between July and April.
YD sailor Clare Costanzo has raced the Beneteau 44.7 Le Billet to Southport three times, twice in the winter and once in January this year in what was a trial race from Pittwater to Southport in south-east Queensland.
"The fact the two Marks put together a crew that is half young and half experienced makes us all want to be part of it; we know we are going with friends but we have people to learn from at the same time," Costanzo said.
"Skills are being passed on and you never stop learning when you are at sea. Last year in the Southport, YD sailor and rigger Rachel Bower was able to put her knowledge into practice and set up a jury rig. We all learned from this, and how to think on the spot."
Costanzo's offshore highlight came in the same race, "Two days of sending the boat down the waves with the kite up the whole way."
More in report by Lisa Ratcliff
HERE
Prelude to the Start of the Sailing Season

PBSC is predominantly a family orientated sailing club offering great opportunities for young and older sailors to get the feel of fast "off the beach" multihulls.
PBSC is gearing up for the start of the next sailing season with its own "boat show"
on Saturday the 12th August,
the weekend after the Sydney International Boats Show.
While not anywhere near the same dimensions as the Sydney's International Boat show PBSC will be showcasing the "off the beach" multihulls that frequent the waters of Pittwater including the Weta Trimaran, A Class, F18 and F16 and Hobie 18,16 and 14's.
PBSC sailors have competed and podium at State, National, World and Olympic events over its long history. With a few of its sailors looking at turning over their multihulls in time for the new season this is a great opportunity to see some of the boats that some Olympic and Americas Cup sailors cut their teeth on and experience the thrill of "off the beach" multihull sailing.
The multi's will be on the beach and available for a sail
from noon on the 12th August from Sandy Beach at the corner of Iluka and Woorak Roads, Palm Beach.
Come down, have a look and bring your sailing gear.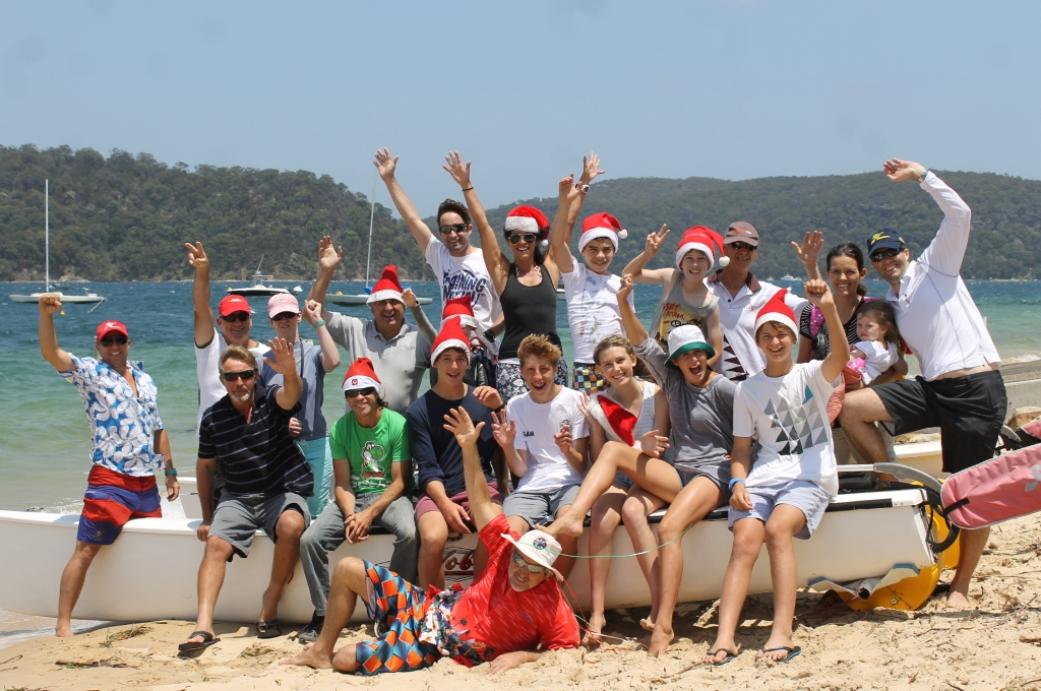 PBSC Christmas in July (August!) - a happy snap from their Christmas Sail a few years ago - a great annual event!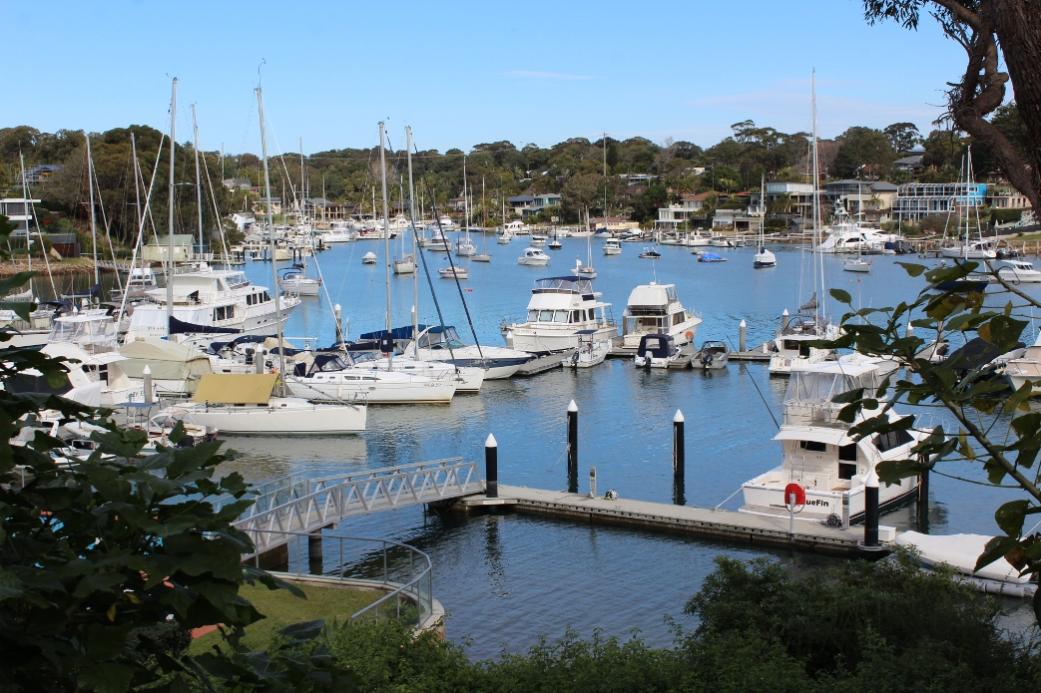 Past Features Archives (pre 2014)
Pittwater Online News was selected for preservation by the State Library of New South Wales and National Library of Australia. This title is scheduled to be re-archived regularly.
Archived Issues (2014 on) may be accessed here: pandora.nla.gov.au/tep/143700