July 16 - 22, 2017: Issue 321
Club Marine Pittwater To Paradise Regatta: Oldies And YD Combine On Le Billet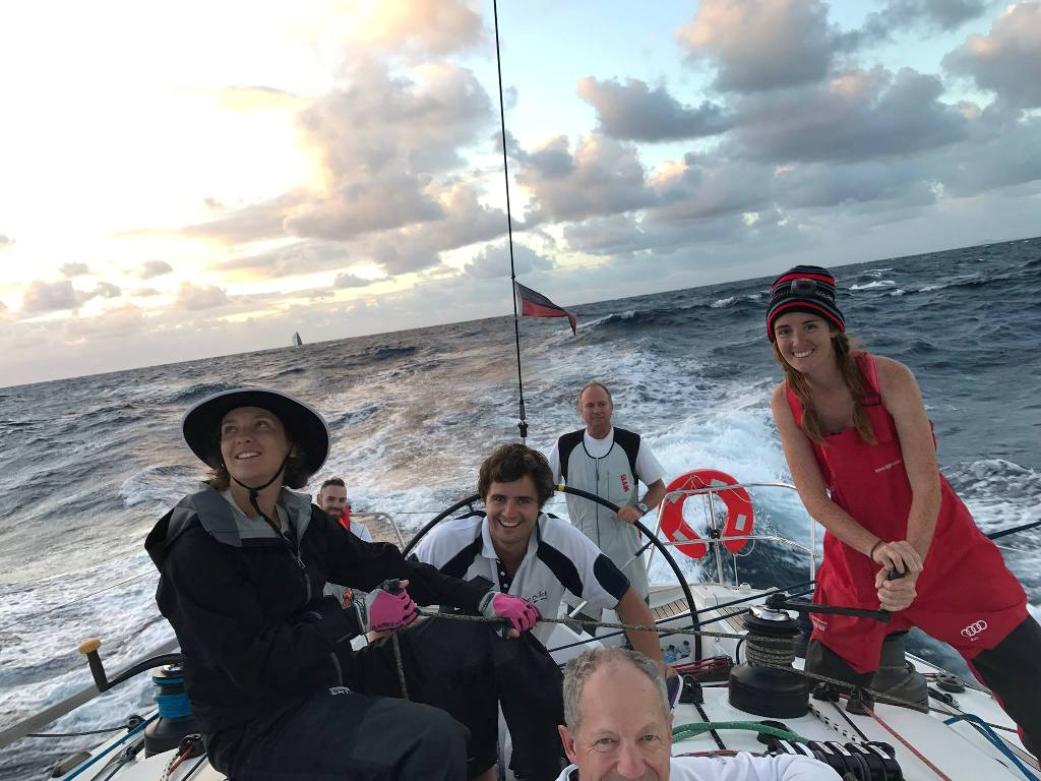 A mix of young and old onboard Le Billet as they cross the finish line in the 2017 Pittwater to Southport.

Club Marine Pittwater To Paradise Regatta: Oldies And YD Combine On Le Billet
Event: Club Marine Pittwater to Paradise Regatta January 2 – 9, 2018 hosted by the Royal Prince Alfred Yacht Club (NSW) & Southport Yacht Club (QLD)
Mark Tinworth and Mark Waterhouse, owners of the Pittwater based yacht Le Billet, intend to repeat their successful crew program and give youth sailors the run of their boat for a six- part offshore series that includes the Club Marine Pittwater to Paradise ocean race in early January 2018.
From a pool of 10 current and recent Royal Prince Alfred Yacht Club Youth Development graduates, the two Marks and YD coordinator Rachel Bower will pull together enough young sailors for a third crack at the club's East Coast Bluewater Pointscore Series which runs annually between July and April.
YD sailor Clare Costanzo has raced the Beneteau 44.7 Le Billet to Southport three times, twice in the winter and once in January this year in what was a trial race from Pittwater to Southport in south-east Queensland.
"The fact the two Marks put together a crew that is half young and half experienced makes us all want to be part of it; we know we are going with friends but we have people to learn from at the same time," Costanzo said.
"Skills are being passed on and you never stop learning when you are at sea. Last year in the Southport, YD sailor and rigger Rachel Bower was able to put her knowledge into practice and set up a jury rig. We all learned from this, and how to think on the spot."
Costanzo's offshore highlight came in the same race, "Two days of sending the boat down the waves with the kite up the whole way."
Bower chimes in: "It's a pretty amazing opportunity for us; there aren't many owners who say 'here's a boat, bring six of your mates and go sailing'. Everyone on board is hard-working, we've proven we are serious and have competed with credible results.
"The two Marks are instrumental in teaching us, plus we have Steve McConaghy and whether it's a lesson on sea-state or trim, he coaches us from the start line to the finish line. Once Clare and I were on watch with Steve in the middle of the night and asked him questions for three hours – and he was happy to answer all of them. Steve is a huge part of the magic on the boat," Bower added.
The RPAYC announced back in May their traditional New Year ocean race and Southport Yacht Club's Bartercard Sail Paradise, January 6-7, 2018 would be combined into a single regatta.
The Club Marine sponsored 370 nautical mile offshore race starting January 2 off Palm Beach headland is classed a Category 2 event which gives the YD sailors the necessary experience should they want to step into a Rolex Sydney Hobart crew spot, something Costanzo is keen to do.
"I definitely want to do a Sydney to Hobart; it's a matter of finding a boat and the time to commit to it", she says 10 days out from leaving Sydney for the USA with an all-women RPAYC YD crew to compete at the youth worlds and Governor's Cup.
Le Billet's co-owner Mark Waterhouse says, "The youth program is working out fantastically. It's vital to give the YD crew key positions on helm, main, pit and trim and not just send them up front. In fact we have oldies doing bow and mast. The YD kids are super keen to learn stuff like tactics and navigation, and of course Safety at Sea, particularly on overnight races. As one of the YD said, "we need a few oldies on board for when it all goes pear shaped".
To view the video of the race with on board footage of Le Billet is
available here
.
Details for the Bartercard Sail Paradise 2018 can be found on the regatta website: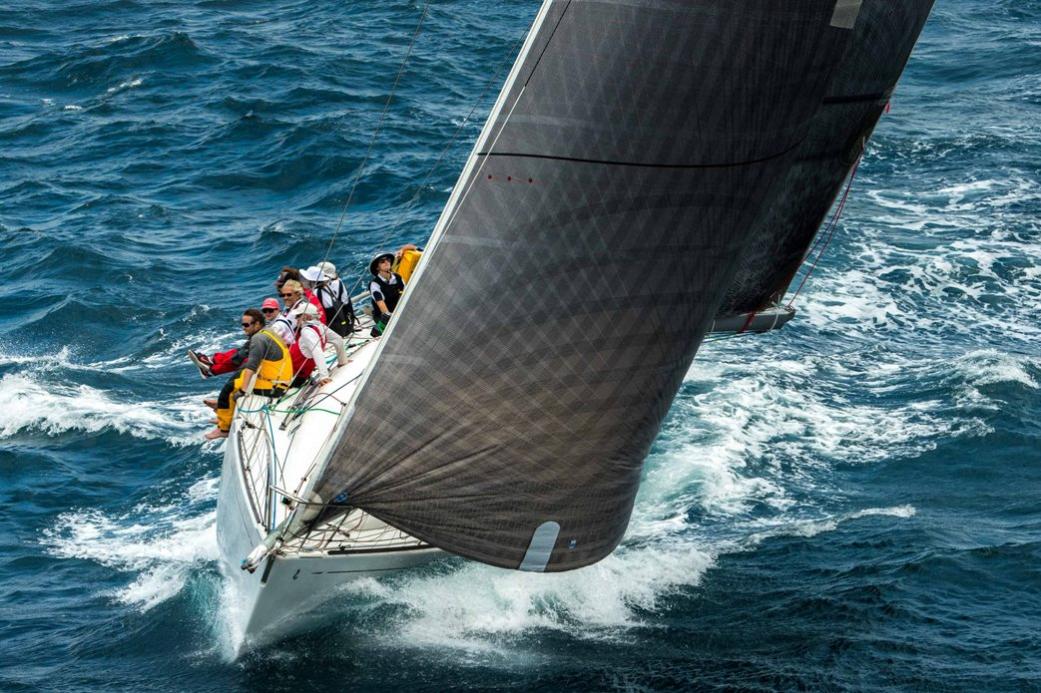 Le Billet at the start of the 2017 Club Marine Pittwater to Southport Yacht Race