January 15 - 21, 2017: Issue 296
Newport SLSC's Summer In Pittwater - Sandcastle Creations And The Barefoot Ball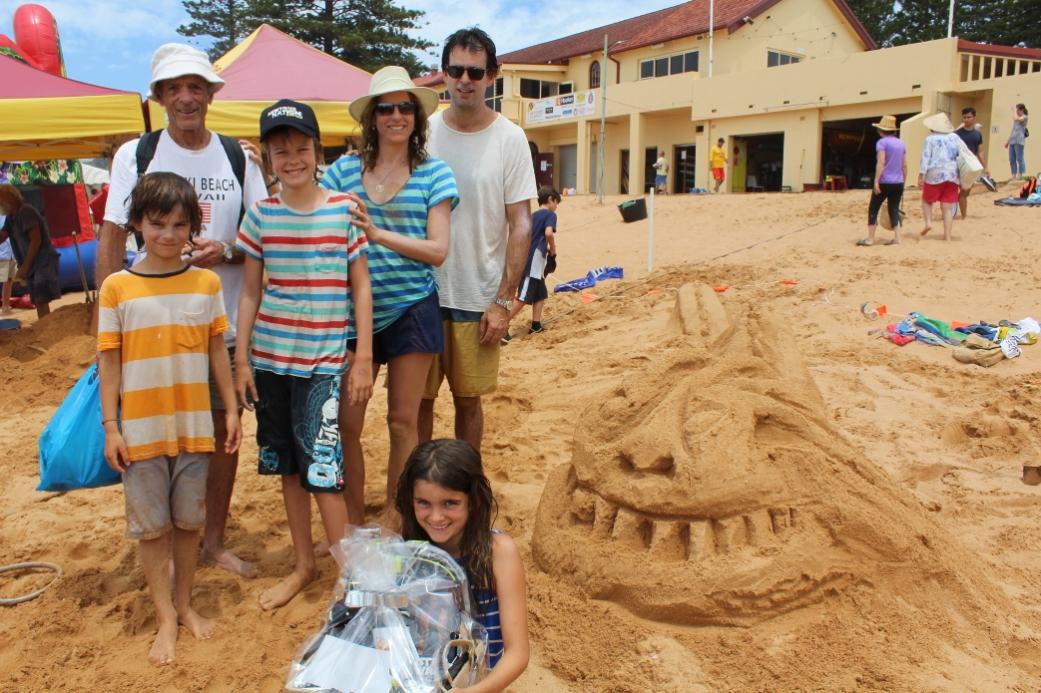 1st: The Newport Monster by the Lawrence Gazal Family – a take on the Loch Ness Monster – only at Newport!
Newport Beach SLSC hosted their inaugural Castles in the Sand Competition and Barefoot Ball on Saturday January 15th 2017.
The Barefoot Ball sold out within a short time of being listed as one of many fundraising events the club holds throughout the year with 300 people attending a great evening on the sand with tunes supplied by a 9 piece band – The United Notions.
The Barefoot Ball and Sandcastles competition has been the hard work of Newport Surf Club members Peter Tillett and Annie Finn who began working on the idea in July 2016, taking on the previous very successful Barefoot Balls and Sandcastle displays and competitions that once used to run annually at Palm Beach.
Polo By The Sea 2017 Brings Perfect Pony Delight To Palm Beach Youngsters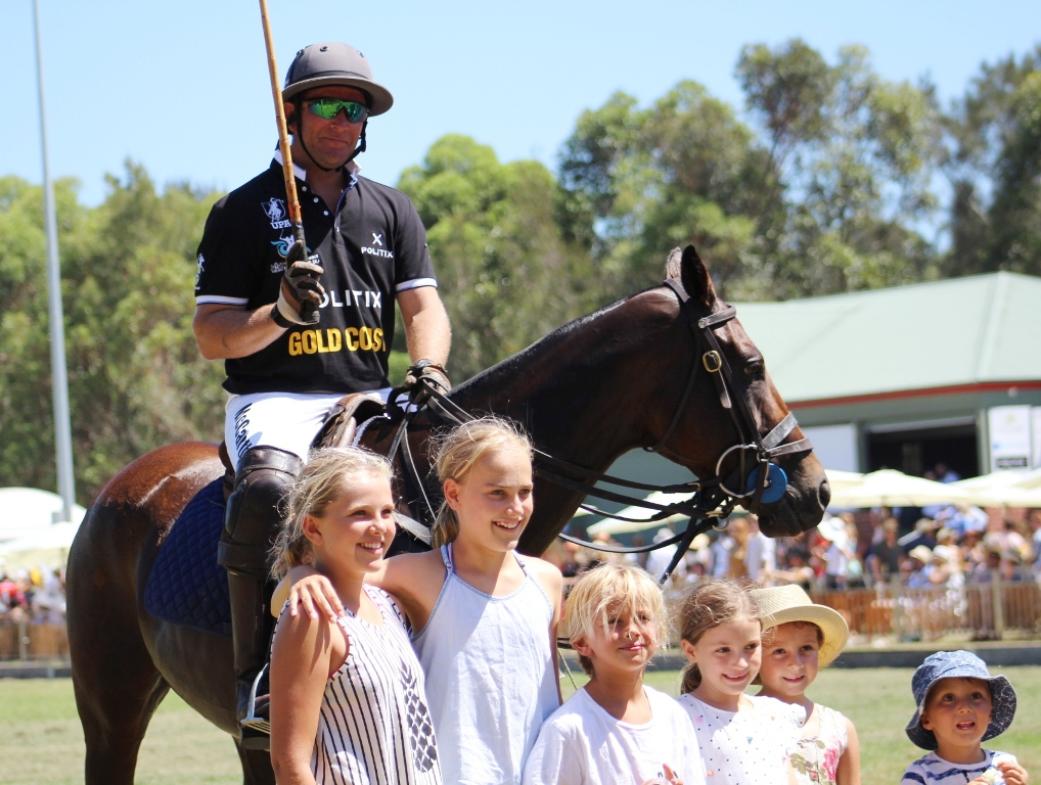 Nic McCarthy of the Gold Coast team kindly poses with delighted girls and boys at yesterday's Polo by The Sea - everybody loves these horses
Pittwater's historic love of horses was renewed again on Saturday January 14th as four teams played two games and provided an afternoon of excitement - there was something for all, especially those who love those beautiful horses.
Designed to showcase this ancient sport and bring the crowd closer to the action in quick rounds of chukkas played by riders with finesse and experience, Polo by the Sea (at Palm Beach-Careel Bay) was a hit with residents and visitors alike.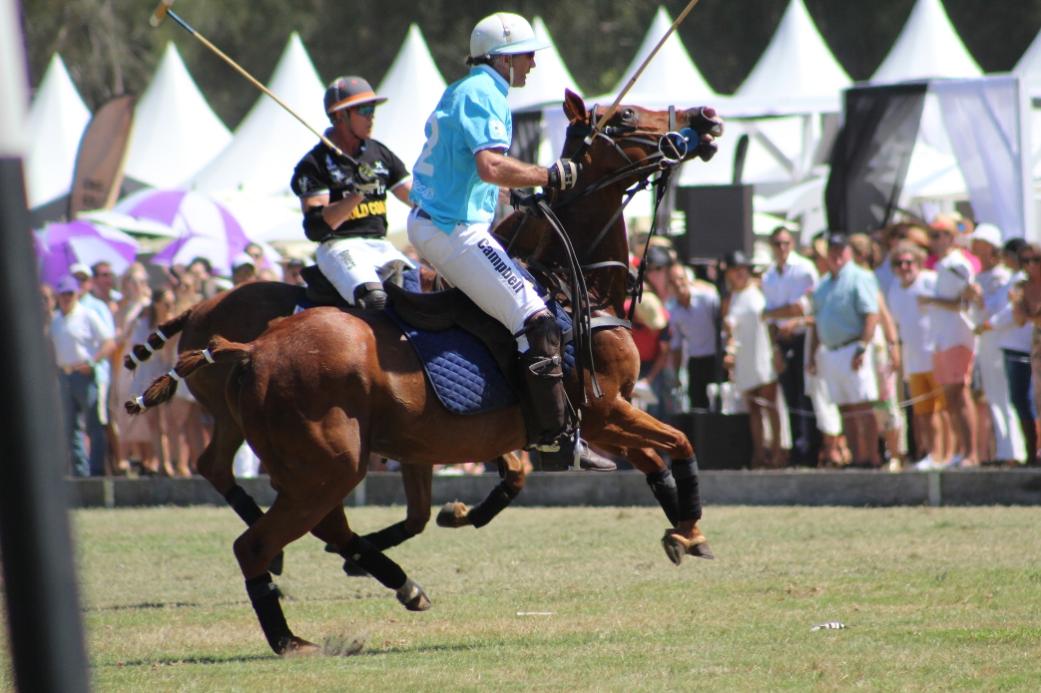 Playing for Palm Beach team in 2017 - Angus Campbell, who scored a few goals for the home town!
Natasha Bryant And Annie Wilmot Win 2017 Australian Youth Championships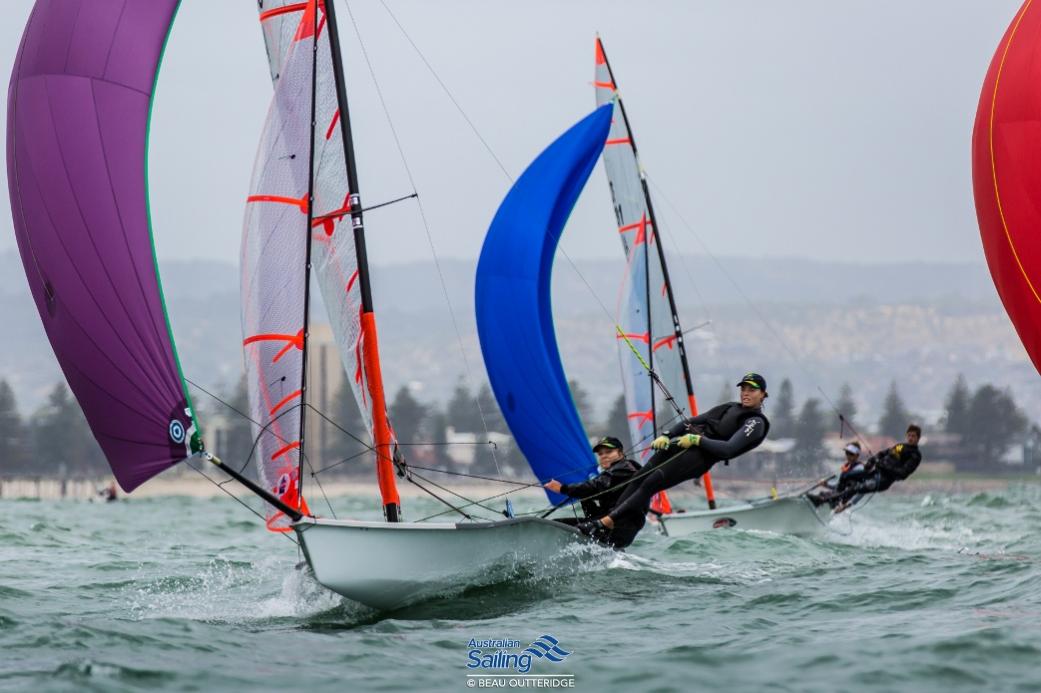 Clearing skies and a shifty 12 to 15 knots concluded the 2017 Australian Youth Championships held at the Adelaide Sailing Club, South Australia. Following four days of intense racing the five youth classes completed all ten races and the top three podium places were awarded.
In addition to crowning the 2017 Australian Youth Champions, a selection of twelve athletes were announced as the newest members of the Australian Sailing Youth Team; these athletes will represent Australia in the 2017 World Sailing Youth Championships.

Retaining their lead for the duration of the event, Natasha Bryant and Annie Wilmot (NSW) claimed the win the girl's 29er division. Excited for another win following their crowning as World Sailing Youth World Champions in the Women's 29er late last year the pair said,
"We had a rough day on the water today but managed to keep our third position overall and first (in the girls). We just wanted to sail our own race today and use this regatta as training. We're really happy to have earned the Australian Sailing Youth Team selection and look forward to representing Australia again."
More
HERE
International Etchells 2017 Australian Championship
Hosted by the Royal Prince Alfred Yacht Club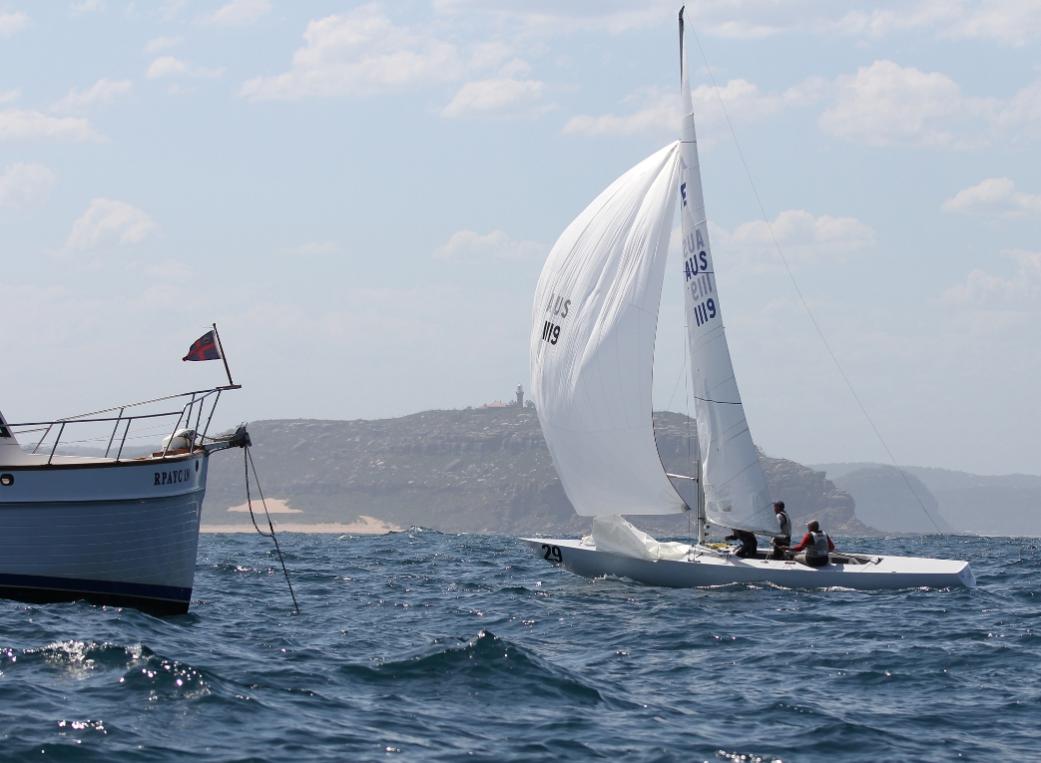 Northern Havoc finishing - photo by Stephen Collopy RPAYC
An outstanding 46 boat line-up is currently contesting the Royal Prince Alfred Yacht Club run Etchells Australian Championship January 11-15, 2017, including five current and former world champions and multiple national champions in Etchells and other classes.
Two races per day and a maximum eight races constituting the series are scheduled to be conducted under PRO Ross Wilson in the vicinity off Palm Beach Headland on Sydney's Northern Beaches known as the Palm Beach circle.
North Narrabeen To Host National GromSearch Final This Week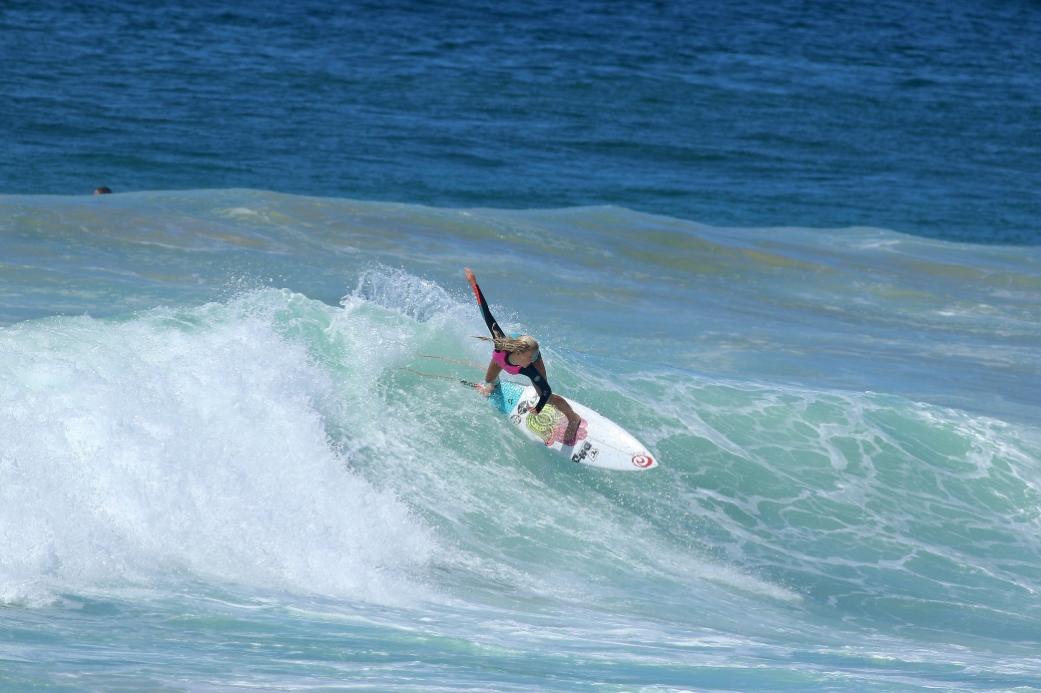 Local surfer Tru Starling (Narrabeen) will be competing in the upcoming Rip Curl GromSearch presented by Flight Centre National Final. Photo by Ethan Smith / Surfing NSW
Some of the nation's best junior surfers will venture to Narrabeen next week as part of the Rip Curl GromSearch presented by Flight Centre National Final.
Over 50 aspiring professional surfers from all over Australia will contest the three-day National Final, which will run at the iconic Northern Beaches location from the 16th – 18th January.
"Last year we saw some of the most picturesque looking waves that we could possibly imagine for an event," said Surfing NSW CEO Luke Madden. "With any luck we'll see similar conditions that will allow the whole field to put on an impressive display of surfing and really show what they're capable of."
MP For Mackellar Champions Call For Upgrade Of Narrabeen Track & Field Facility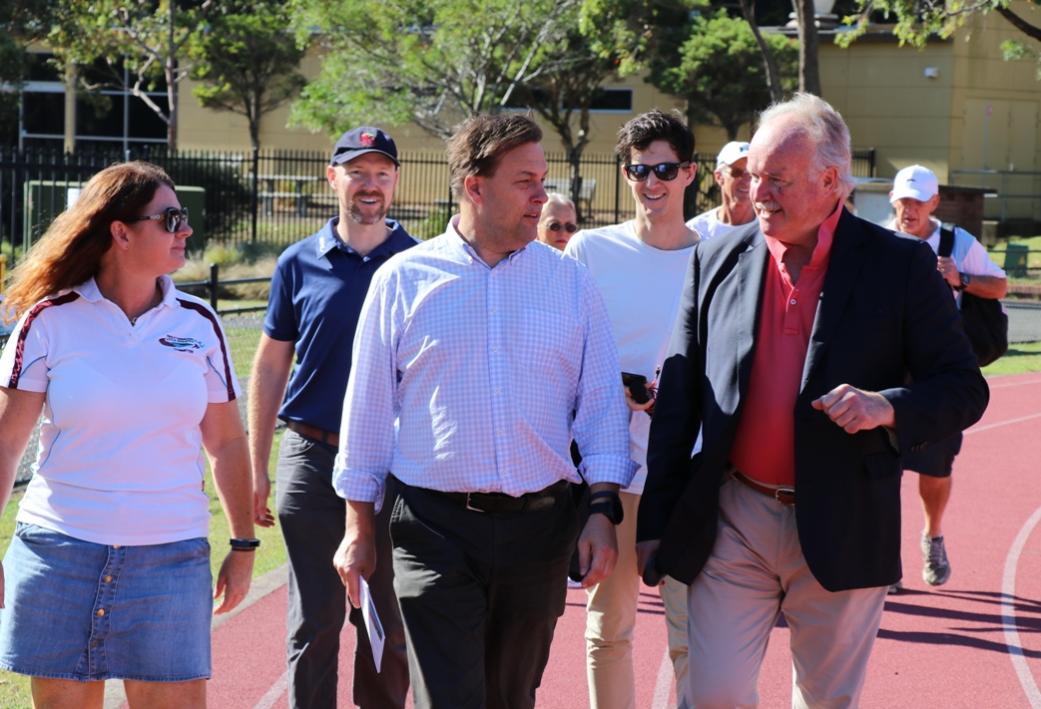 Left to Right, Vicky Busse, Jason Falinski,
Robert
McEntyre with Duncan Tweed in background.
In December local Member for Mackellar, Jason Falinski, addressed a public rally of several hundred athletes and parents at the Narrabeen Athletics track on December 17th, 2016 calling for its urgent upgrade.
Mr. Falinski met with key community and athletics leaders Vicki Busse (President of Manly Little Athletics Centre), Robert McEntyre (President of the Sydney Pacific Athletics Club), Duncan Tweed (CEO of Athletics NSW), Peter Crombie (a Masters world champion athlete), and others, at the Narrabeen athletics track to discuss the necessity of an urgent upgrade to the dilapidated facility.
"There are currently ten facilities with synthetic athletics tracks in New South Wales. In 2016 and 2017 the only track which will not host an Athletics NSW competition is Narrabeen because we do not consider that the surface is of a sufficient standard. The condition of the track is also negatively impacting participation levels, meaning that less people on the Northern Beaches (and indeed the whole of northern Sydney) are enjoying the fun and healthy lifestyle which athletics can provide" said Duncan Tweed.
"The Northern Beaches deserves state of the art facilities. The Little Athletics organisers halted competition just after 9am, so that I could share with our athletes about our fight to upgrade the track" Mr. Falinski said.

"In October, many residents reached out to me regarding the perilous state of the synthetic athletics track at Narrabeen. The athletics track is in such a state of disrepair that it's putting our athletes at risk of serious injury. I launched an online petition calling for the upgrade of the athletics track – www.fairshare4thebeaches.org.au. So far, the online petition has received over 1,000 signatures in a really short space of time."
More HERE