August 28 - September 3, 2016: Issue 278
SPRING! In Pittwater: 2016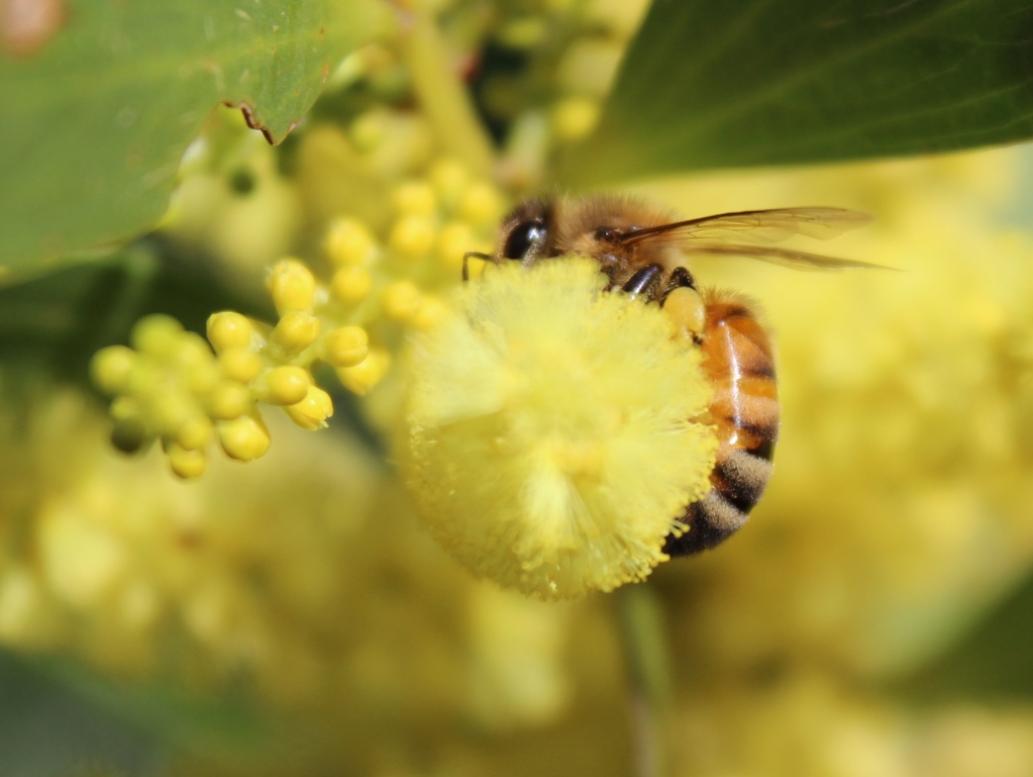 Last of the Winter Wattle is still going into honey - First day of Spring 2016 this Thursday
10 Cent Container Deposit Scheme Bill + Regulatory Framework Discussion Paper: Have Your Say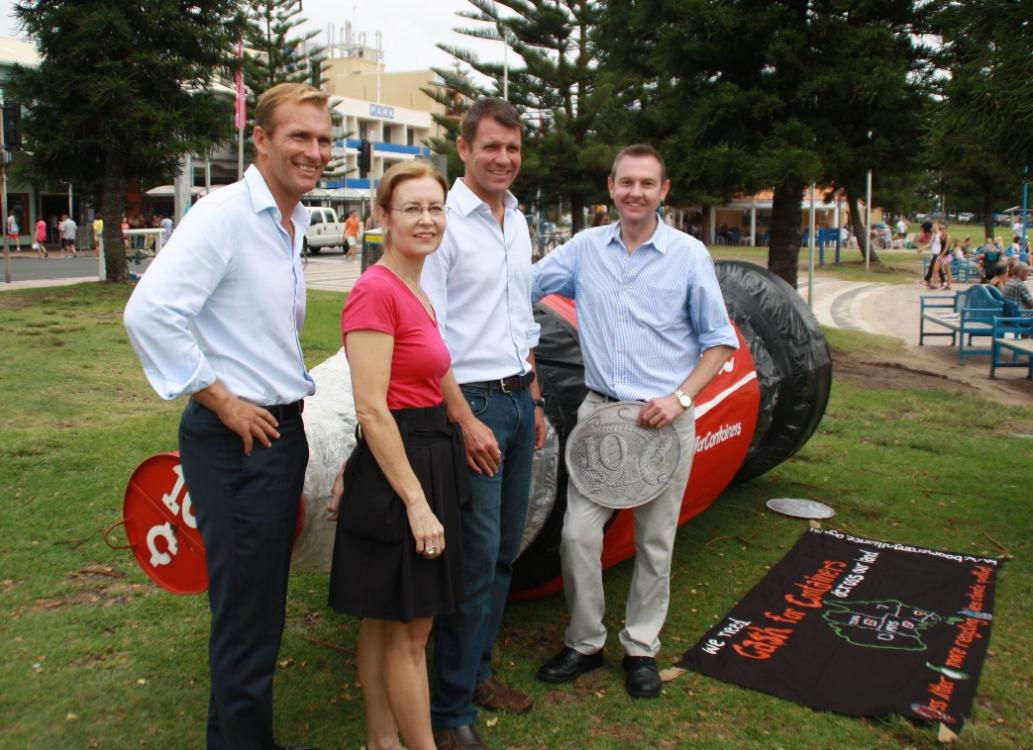 Member for Pittwater, Rob Stokes, Member for Vaucluse Gabrielle Upton, Member for Manly, NSW Premier Mike Baird MP for Manly and Bruce Notley-Smith - Member for Coogee - picture supplied
Who remembers collecting bottles and cans for pocket money?
All that Scouts, Girl Guides, Netball and Footy equipment supplied by collecting and returning aluminium cans and soft drink bottles...
And look at that! No rubbish on the beach or in the park.
Anything that great would be great to see again - right?
The draft Waste Avoidance and Resource Recovery Amendment (Container Deposit Scheme) Bill 2016 and Regulatory Framework Discussion Paper are now open for public consultation until Wednesday September 21st and feedback is welcome.
The draft bill and discussion paper aims to provide details to the public on how the scheme was proposed to work, including:
How the scheme will be coordinated

How the network of collection points will work

How refunds will work including the potential for contactless (mobile phone) refunds

How the scheme will interact with kerbside recycling, and

Roles and obligations under the scheme
The scheme, which will mean eligible drink containers between 150 ml and three litres can be returned for a 10 cent refund, is scheduled to roll out across the state in July 2017.
Find out more and have your say
HERE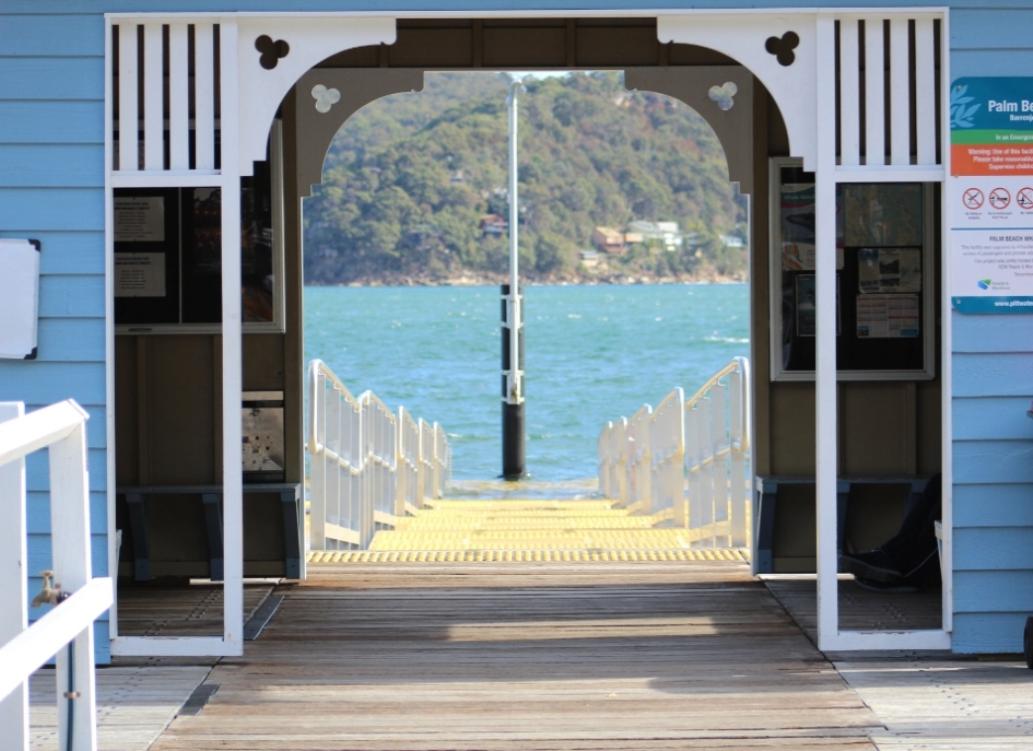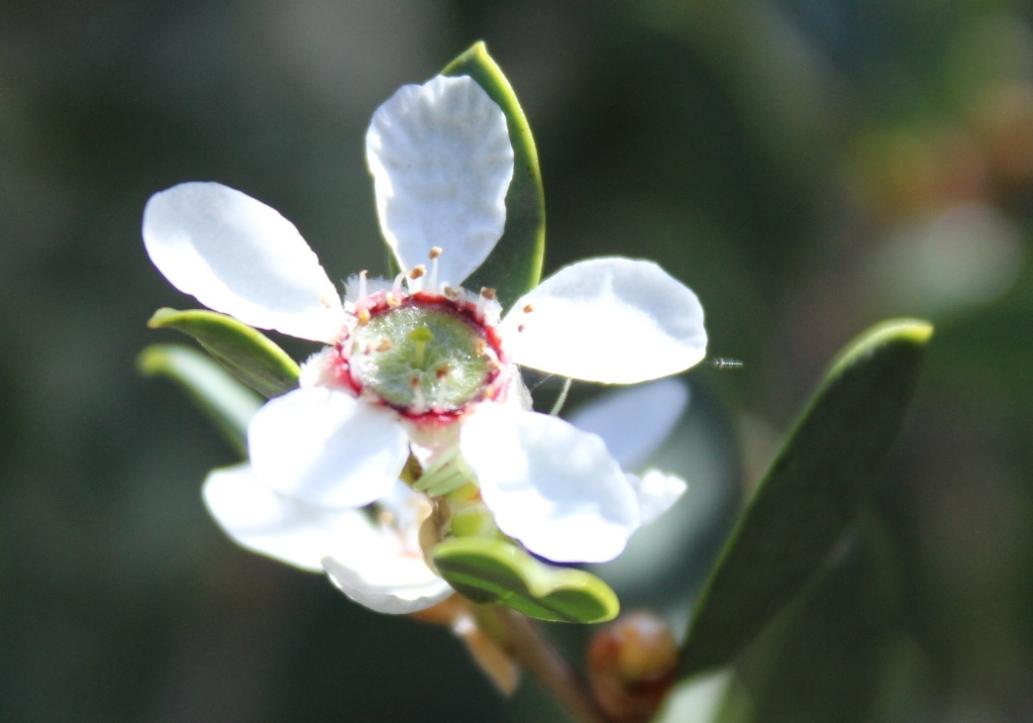 Peach-flowered Tea-tree, Leptospermum squarrosum
Past Features Archives (pre 2014)
Pittwater Online News was selected for preservation by the State Library of New South Wales and National Library of Australia. This title is scheduled to be re-archived regularly.
Archived Issues (2014 on) may be accessed here: pandora.nla.gov.au/tep/143700