July 24 - 30, 2016: Issue 273
Bilgolas Lady Of Pure Determination: Sa
xon Glover Trophy Winner 2016
Jane Huang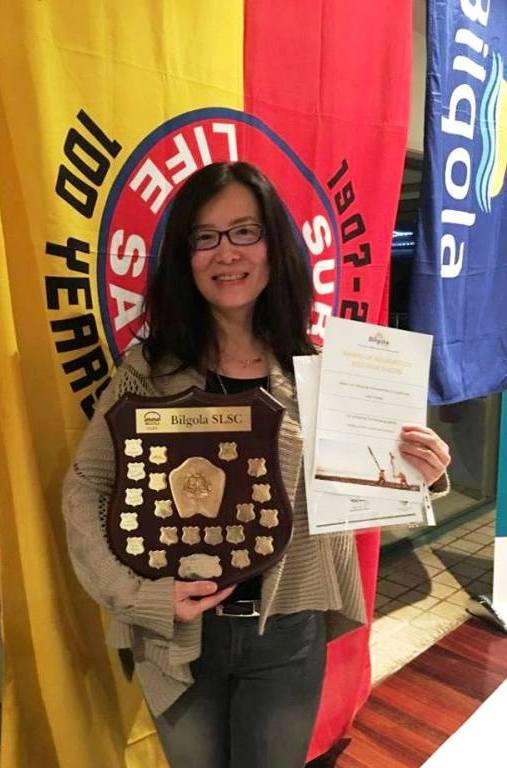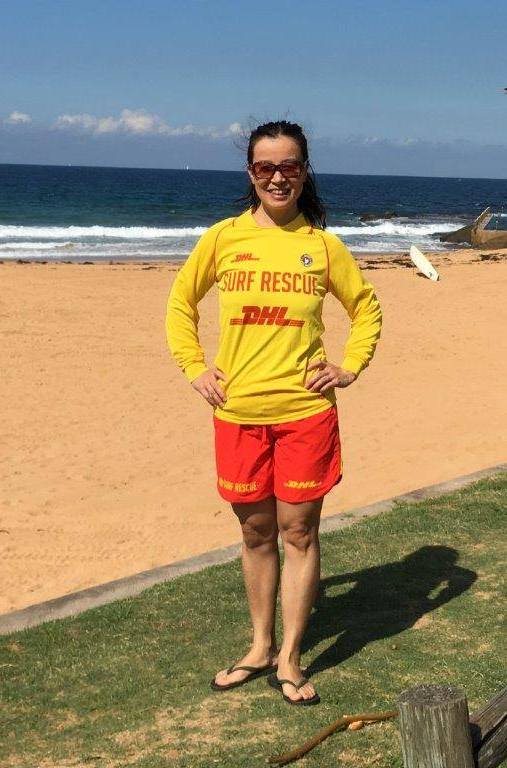 Jane with her trophy and in her patrol uniform - photos by Kath McKenzie, Bilgola SLSC
Bilgola SLSC's Saxon Glover Trophy Winner 2016: Jane Huang
One of Jane Huang's personal goals was to become a volunteer lifesaver after her son Kevin was rescued in a rip at Manly beach when he was only six.
There has meant a lot of striving by Jane over a few years to improve her swimming. In 2016 all that effort has paid off. At Bilgola SLSC's Presentation Night, Jane was awarded the Saxon Glover Trophy for the best Bronze candidate.
''Her CPR was brilliant but her swimming let her down. In fact, she could hardly swim the first time she attempted it, '' Bilgola Club Captain Peter Fenley said.
''But she certainly didn't lack perseverance after two failed attempts.''
When Jane tried for her Bronze the first time, son Kevin did it with her and he passed.
Undeterred, Jane started taking swimming lessons and joined the adult squads at Cherrybrook Aquatic Centre.
Earlier this year, before her third attempt at the Bronze wet assessment, another adult squad at Olympic Park became part of her regime, swimming 2km a session.
"I did it almost every day,'' Jane says.
For a lady who was lucky to swim a couple of strokes of breaststroke when arriving here from Tianjin in China some 15 years ago this is a dream achieved.
''This (award) means so much to me,'' Jane said.
''When I first arrived here I almost lost my son when he got caught in a rip at Manly beach.
A man saved him and I didn't even get the chance to thank him because of all the panicking.
"Later on when I found out that lifesavers (those on weekend patrols) do it voluntarily, I thought that would be something that I would like to do eventually.
I had no knowledge of what it took to get a Bronze Medallion. For me, it meant I would have to learn how to swim properly.
''When I made a third attempt, I just had so much support and encouragement from the people at Bilgola.
''I am so proud to be an official patrol member now. I wanted to be able to do something for the people I love and the country I live in.
" I just can't wait for the new season to start.''
2016 NSW Grommet State Titles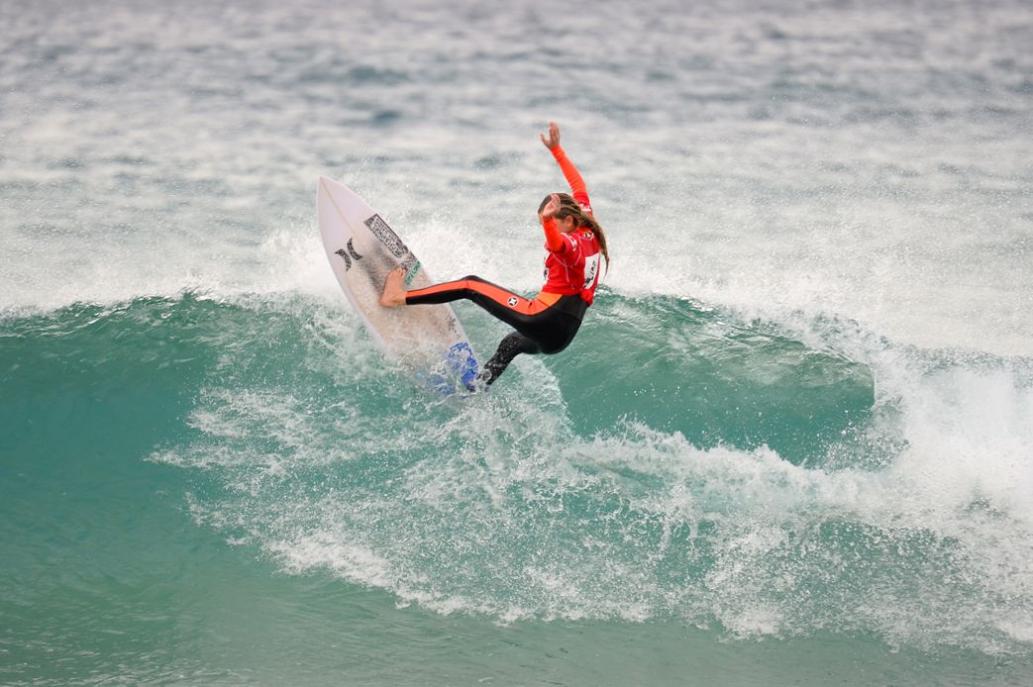 Under-14 Girls day one standout Cedar Leigh-Jones (Avalon) – photo by Glenn Duffus / Surfing NSW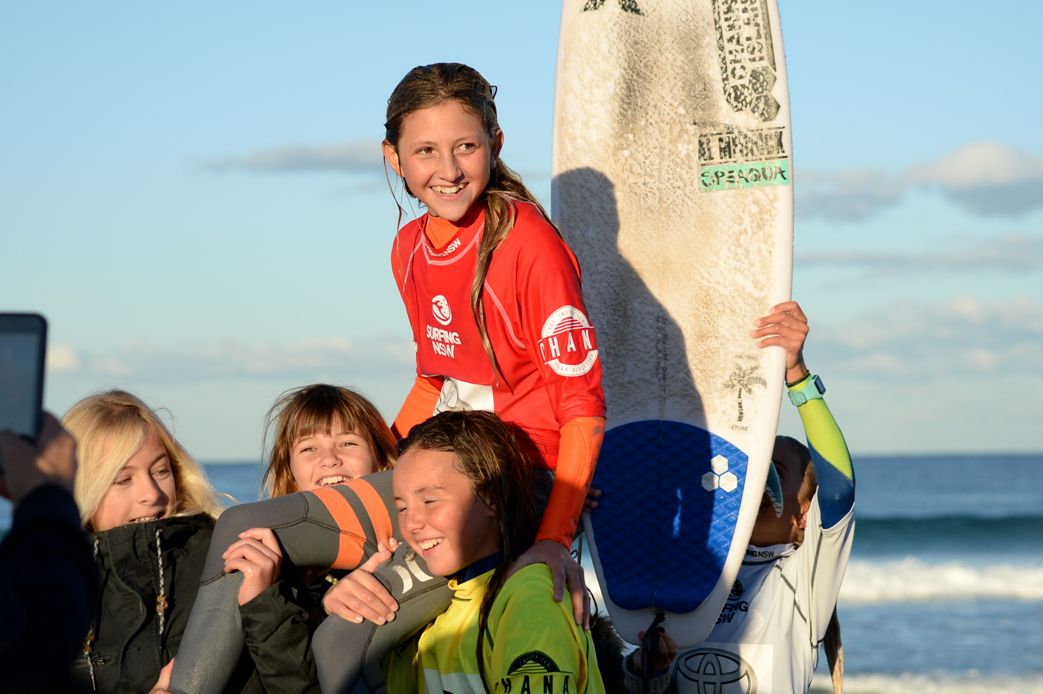 Under 14 Girls Champion Cedar Leigh-Jones (Avalon) - photo by Ethan Smith / Surfing NSW
The NSW Grommet State Titles presented by Ohana Ocean Athletics will see over 130 of NSW's best grommet surfers compete in an effort to claim a state title and position in the Australian Junior Surfing Titles.
The three-day event takes place at Maroubra Beach from the 22nd – 24th July, 2016.
Competitors in the Under-12 and Under-14 divisions will be vying for a revered NSW Junior Title, with the Under-14 division given an allocated amount of positions for the Australian Junior Surfing Titles, which will take place on Victoria's Phillip Island in November/December.
"Last year we saw an amazing response to the NSW Grommet Titles and can't wait for it all to unfold again in late July," said Surfing NSW Executive Director and lifetime Maroubra local Mark Windon. "Maroubra is one of Sydney's finest beaches with consistent waves for the majority of the year and it's going to be thrilling to see some of the best grommets in NSW out there competing for a NSW title."
The NSW Grommet State Titles presented by Ohana Ocean Athletics will be run concurrently with the Beachbreaks Festival, which will see a range of festival activations taking place over the course of Sunday, 24th July.
2016 is the second year the NSW Grommet State Titles presented by Ohana Ocean Athletics and the
Ocean and Earth NSW Junior State Titles
have split into two different events, with the amendment designed to cater for the growing demand from younger competitor divisions.
Reports from Surfing NSW plus some epic pictures by by Glenn Duffus / Surfing NSW are
HERE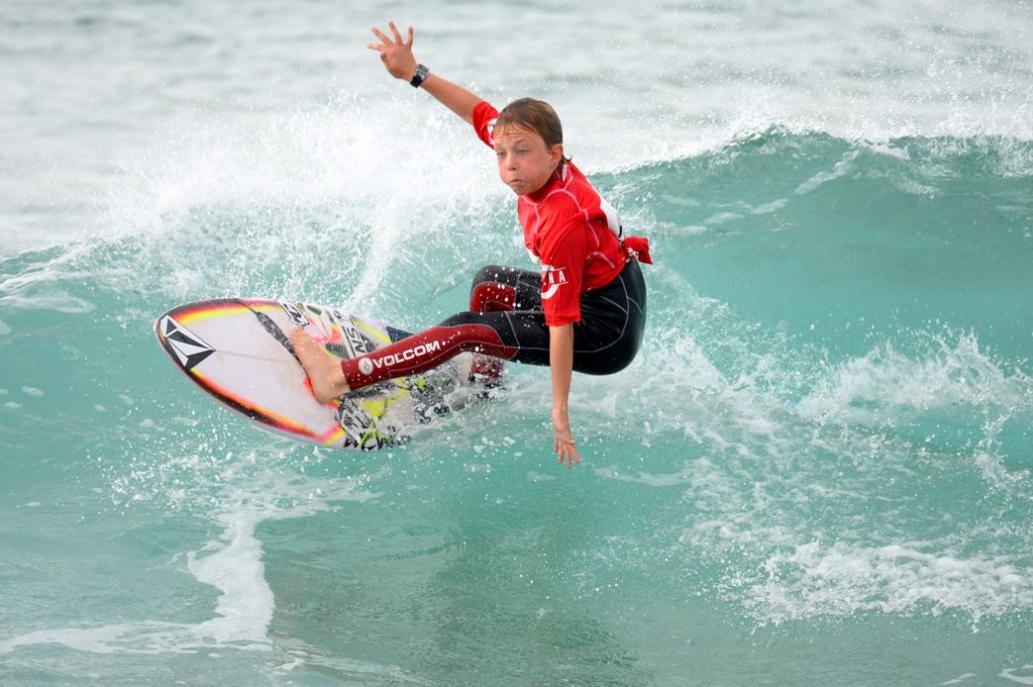 Kobi Clements (Narrabeen) - Day 1 - by Glenn Duffus / Surfing NSW.
Local Surfers Excel At 2016 O&E NSW Junior And State School Titles To Begin Term 3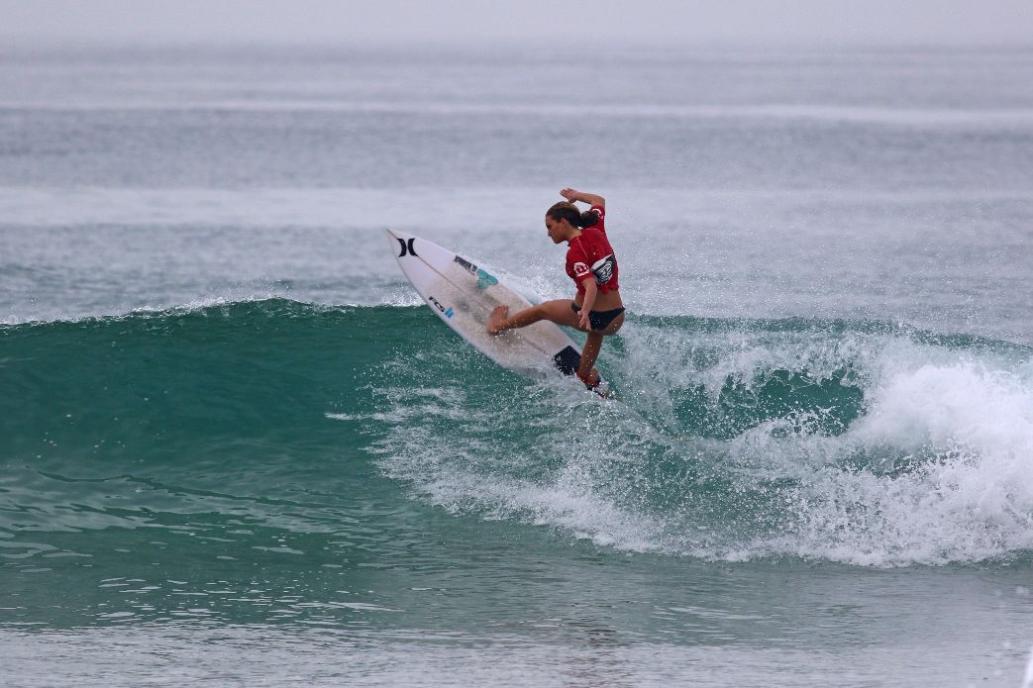 Bodhi Leigh-Jones 1st in 2016 O&E NSW State School Surfing Titles - Under 16 Girls All Stars - photos by
by Ethan Smith / Surfing NSW
This week
Samson Coulter, Alysse Cooper and Bodhi Leigh-Jones have won 1st and 2nds in the
NSW Junior Champions and State School Titles - in fact, surfers from the Northern Beaches feature so frequently among the place getters you'd be forgiven for thinking 'there's something in the water' around here!
The waters they were in were those around stunning Port Maquarie though, hosts to a nine day surf spectacular run through Surfing NSW from July 13th to 21st.
this Issue's Aquatics Feature for the 2016 Ocean & Earth NSW State School Titles reports, pitures and results HERE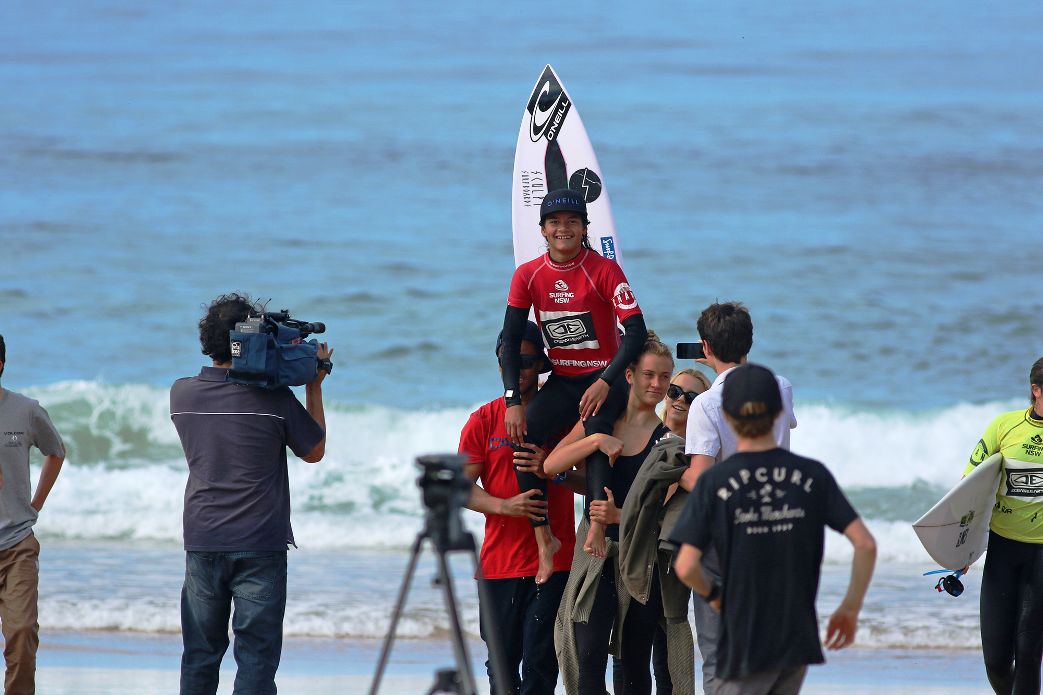 Junior State Titles Under18 Girls Champion Alysse Cooper (Manly) - photo by Ethan Smith / Surfing NSW
Entry Opens For 2017 Club Marine Pittwater To Southport Yacht Race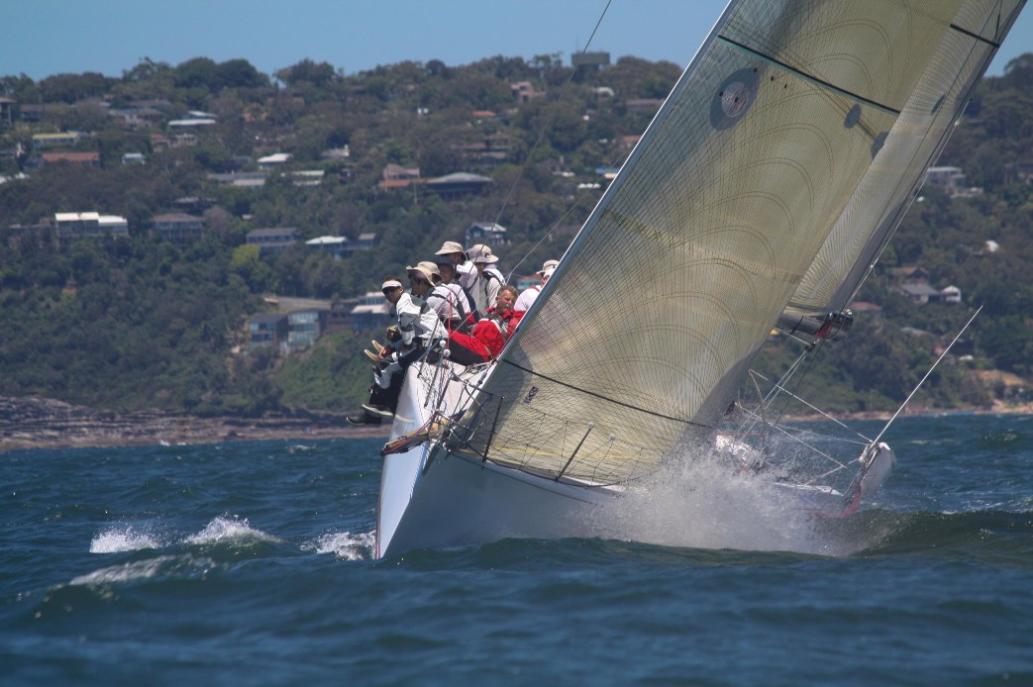 The Race's first entrant Pretty Woman racing in the 2012 Pittwater to Coffs - photo RPAYC Media
Entry is open for the first-ever Club Marine Pittwater to Southport Yacht Race, the lead-in offshore race of the New Year and one of the major events to fall within The Royal Prince Alfred Yacht Club's sesquicentenary year (150yrs).
The Notice of Race and entry is available from the event website www.pittwatertosouthport.com.au
Given the damage to Coffs Harbour marina caused by a powerful east coast low in June, and uncertainty about the timing of repairs, last month the organising club announced it was moving the finish of its key coastal event further north, to Southport for 2017.
The 370 nautical mile race will commence from the traditional Pittwater start line north of Palm Beach Headland at 1pm on January 2, 2017, and finish some two to four days later, depending on the size of the boat and sailing conditions.
More HERE
Winter In Pittwater: 2016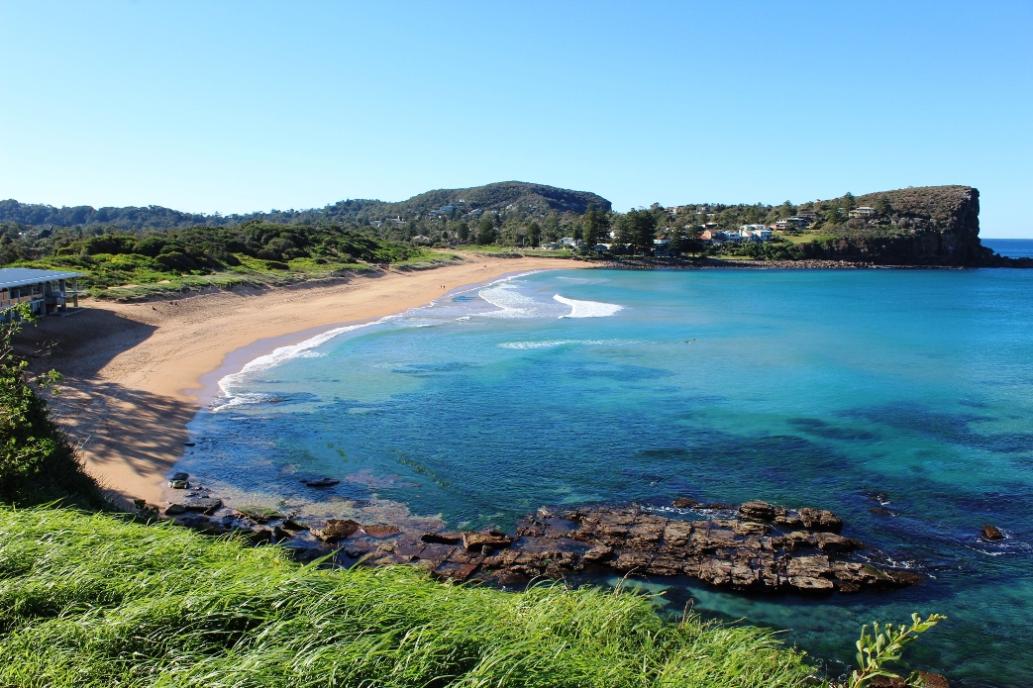 Past Features Archives (pre 2014)
Pittwater Online News was selected for preservation by the State Library of New South Wales and National Library of Australia. This title is scheduled to be re-archived regularly.
Archived Issues (2014 on) may be accessed here: pandora.nla.gov.au/tep/143700