September 25 - October 1, 2022: Issue 556
flags fly as Surf Life Saving volunteer Patrols Commence for 2022-2023 Season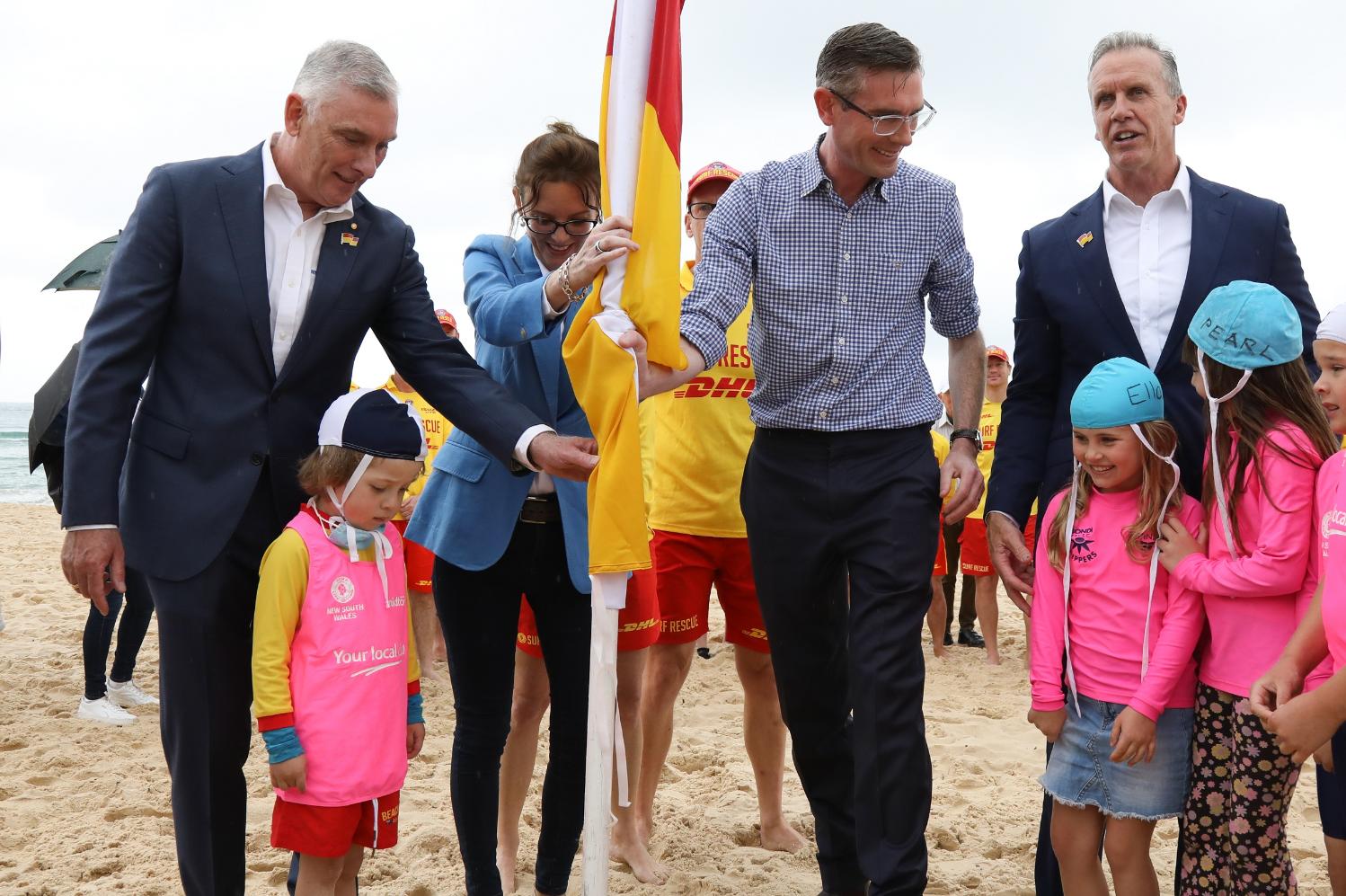 2022-2023 Flag Raising Ceremony for SLSNSW. photo: SLSNSW
More than 20,000 active patrolling volunteers are prepared to return to the beach on Saturday 24 September, with the beginning of the Surf Life Saving season – marked by a symbolic raising of the red and yellow flags – officially announced at Bondi Surf Bathers Life Saving Club on Friday morning, September 23rd, by the NSW Premier, Dominic Perrottet.
Off the back of a 12-month period where Surf Life Saving NSW recorded the equal highest coastal drowning toll since the figure was recorded – detailed within the NSW Coastal Safety Report released last week – the Premier urged beachgoers to heed caution and observe safe beach practices when heading to the coastline this summer.
"Every life lost is a tragedy," Mr Perrottet said.
"The best thing that we can do is follow the instructions of our surf lifesaving volunteers, who are also putting their life on the line each and every day to keep us safe.
"Swim between the flags, make sure you supervise your children, wear a life jacket where it's necessary, and if you do that, we'll have fun and we'll keep people safe."
Mr Perrottet also noted those in attendance, with many Bondi SBLSC surf lifesavers in attendance to mark the beginning of the season.
"I particularly want to thank our volunteers today because there is no country in the world that has a surf lifesaving volunteer organisation like we do in Australia," he said.
"I think that's remarkable and what makes our state great. We have over 20,000 surf lifesaving volunteers. We have over 30,000 Nippers and our young people that will end up becoming great surf lifesavers themselves.
"It's a wonderful thing that that spirit of service gets passed down from generation to generation to generation."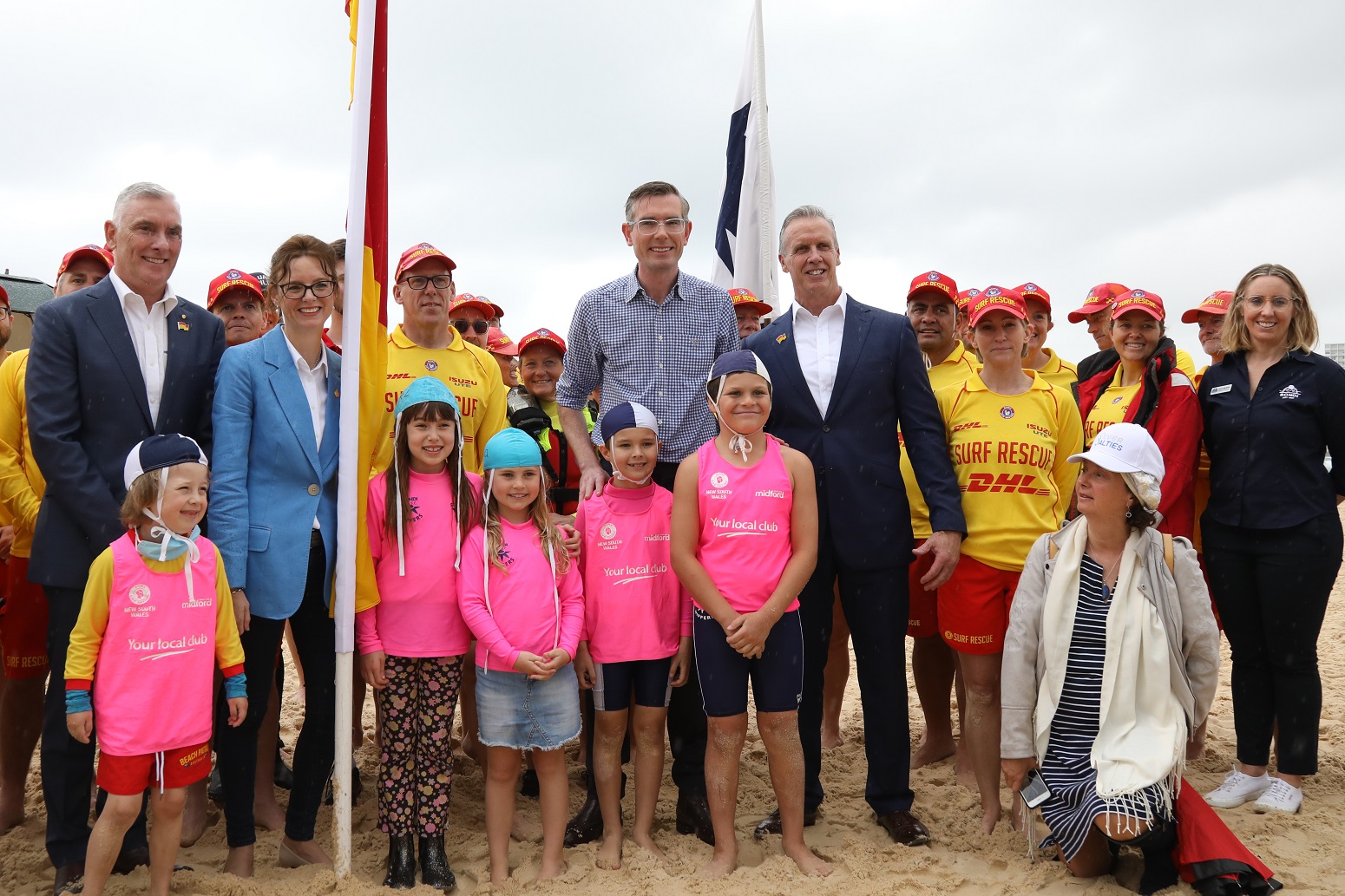 While the weather failed to hold out, a few drops from the heavens wouldn't dampen the spirits of the volunteers on the beach as Mr Perrottet, accompanied by Minister for Emergency Services and Resilience, Steph Cooke, joined local Nippers and surf lifesavers to raise the first red and yellow flag at arguably Sydney's oldest club.
Ms Cooke would also announce that $1 million in NSW Government funding had been provided to Surf Life Saving NSW for the rollout of new Support Operations equipment ahead of summer.
"It's going to be wonderful to see our volunteer lifesavers out again, particularly after the challenging years that we've experienced," she said.
"The addition of 11 jet skis and 11 fully kitted out support vehicles will further enhance the ability of our lifesavers to respond to emergencies in the water and help people when they get into trouble."
For the first time in three years, volunteer lifesavers will not enter the season under a cloud of COVID-19 restrictions, and instead can give their full attention to beach and aquatic safety.
Surf Life Saving NSW President, George Shales OAM said volunteers are focussed on providing a safe environment for beachgoers. Mr Shales said despite a third consecutive La Nina being declared, large crowds are expected at beaches throughout spring and summer.
"We had a very wet year last season but beachgoers need to remain vigilant after a record 55 lives were lost in the 12 months to June 2022," Mr Shales said.
"We're ready to help if you get into trouble but we need to work together to keep our beaches and coastal waterways safe for all to enjoy."
"NSW is blessed with beautiful beaches across the coastline, with many of them patrolled by Surf Life Saving NSW volunteers and our 129 clubs," he said.
"While our membership is constantly upskilling and undertaking education and training courses to expand their abilities, it's important to take your own safety into your hands.
"We are encouraging the public, particularly considering the harrowing statistics that came to light following the release of our NSW Coastal Safety Report, to know their limits and avoid placing themselves and their families in unnecessarily risky situations."
The role of volunteer surf lifesavers this summer includes:
Identify the safest part of the beach to position the red and yellow flags
Patrol the flagged area and monitor the beach conditions
Conduct preventative actions and rescue people in distress
Provide modified first aid and assistance to people in trouble on the beach and in the water
Work with other emergency services to assist with incident response away from patrolled locations or outside patrol hours
Provide information to beachgoers about surf conditions, beach safety and beach alert or closure information due to Covid restrictions (via Beachsafe.org.au or the Beachsafe App)
The volunteer Surf Patrol season runs until Anzac Day 2023.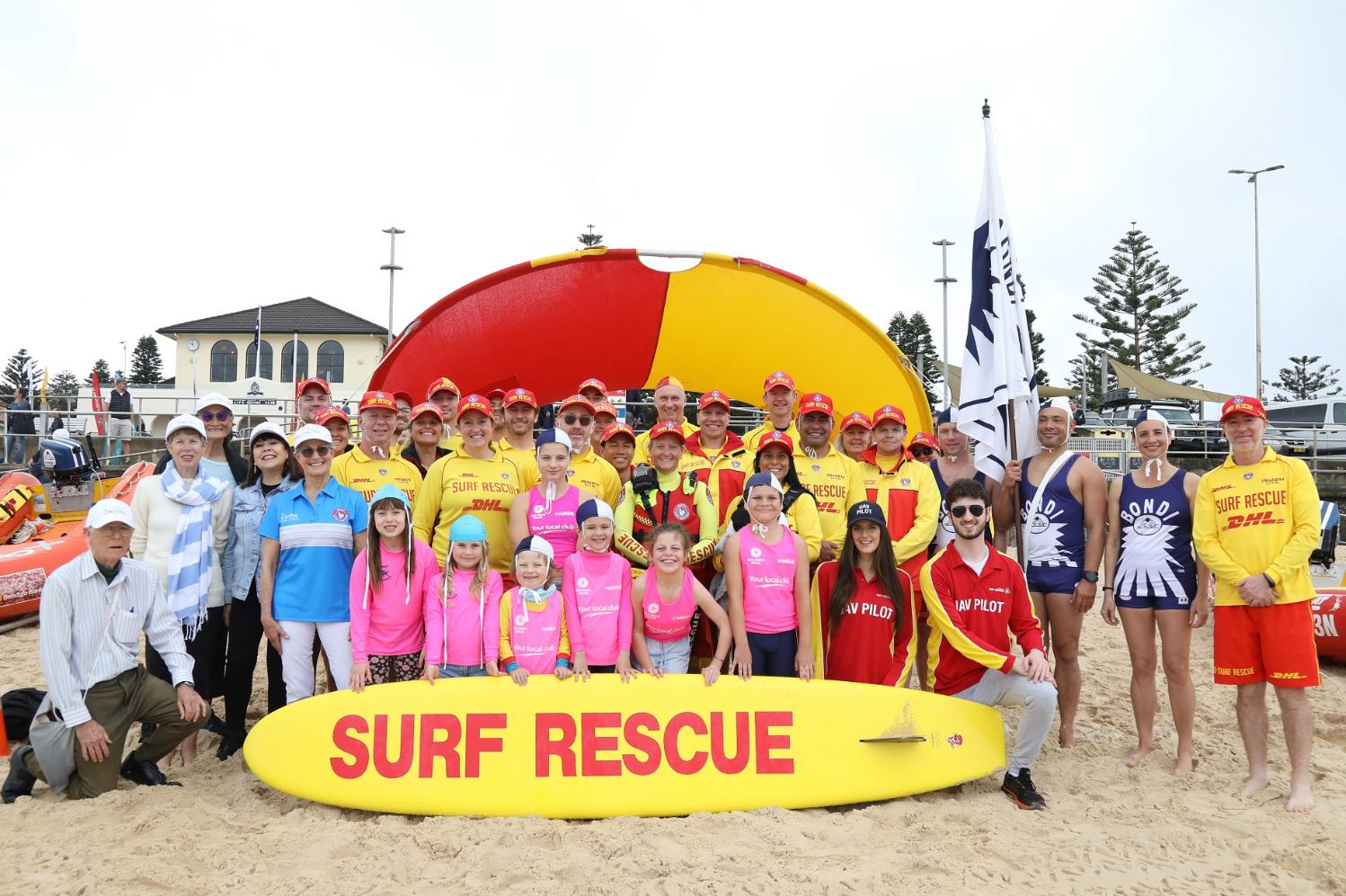 2022-2023 Flag Raising Ceremony for SLSNSW. photo: SLSNSW