September 18 - 24, 2022: Issue 555

NSW Records Deadliest Year For Coastal Drownings:
2022 NSW Coastal Safety Report by SLSNSW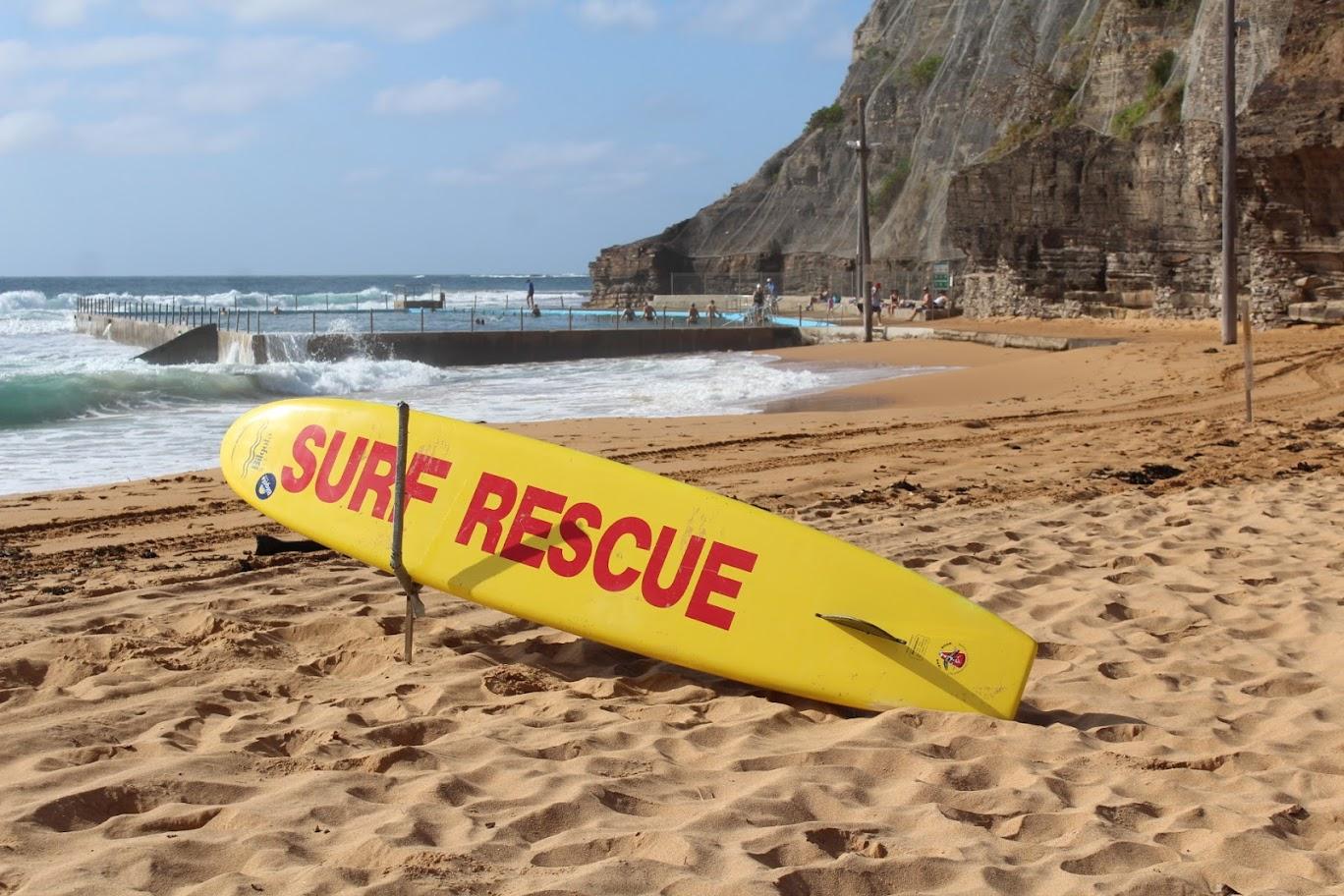 The release on Friday September 16 of the 2022 NSW Coastal Safety Report by Surf Life Saving NSW reveals that 2021/22 recorded the highest number of coastal drownings on record – up almost 30% on the 10-year average.

Last year's drowning toll equalled the previous highest recorded figure in 2015/16 where 55 people in NSW lost their lives on our beaches, in the ocean, coastal waterways and rock platforms.
December to February also claimed the record for the most coastal and ocean drowning deaths over summer, with 25 fatalities recorded, despite the higher than usual rainfall from La Niña and reduced beach attendances.
In particular, rock fishing deaths increased significantly to 11, up from 8 the year prior. Rock fishing continues a year-on-year trend as the second highest cause of coastal drowning (behind swimming/wading).
Surf Life Saving NSW is partnering with the NSW Government to tackle the spike in rock fishing deaths by delivering our largest ever rock fishing safety initiative.
Surf Life Saving NSW Director of Lifesaving Joel Wiseman said the first rock fishing skills session was held at the notorious rock fishing blackspot, Hill 60 in Port Kembla, last weekend, with more than 100 rock fishers taking part.
'Gone Fishing Day' is a practical, first-of-its-kind program designed to better educate rockfishers on the safety measures and skills that can make this popular pastime a whole lot safer.
More than 100 participants (320 people including families) from 20 different nationalities took part in the program on Saturday at the Illawarra blackspot.
In NSW from July 2021 to June 2022, 10 people lost their lives while rockfishing. At Hill 60, Port Kembla alone – the site of the inaugural program – in the last 20 months, six people have drowned while rock fishing.
With the support of the Government through the Department of Primary Industries, Surf Life Saving NSW will host a minimum of 10 coastal and 10 in-community workshops aimed specifically at multicultural and at-risk groups, including 1,000 free lifejackets and crucial lifejacket-fitting advice from experts.
"We know that for many of our rock fishing communities, especially those newer to Australia, there is a lack of basic safety knowledge and understanding of the dangers of rockfishing," said Surf Life Saving NSW CEO Steve Pearce.
"This is practical and targeted rock fishing safety education that will help save lives."
'Gone Fishing Day' aims to equip rock fishers with the tools to safely visit the coastline and then return home to their families.
"We understand that across Australia more than one million people participate in rock fishing along our coastline each year, with the majority here in from NSW," Steve Pearce said.
"Many people think Surf Life Saving is about volunteers on the beach and swimming between the red and yellow flags, but our educational reach extends so much further.
"Programs like 'Gone Fishing Day' are vital for our at-risk communities to learn valuable skills and be able to better understand the dynamic nature of the ocean and the dangers involved with rock fishing and how to ensure you protect yourself and your family.
"We're very excited to begin delivering these workshops, which we hope will have a positive impact on at-risk communities and our coastal drowning toll."
Participants learn how to prepare for the day, how to pick a safe location, what safety gear to bring, how to assess the conditions and what to do if they get washed into the surf, among other crucial safety tips.
Minister for Agriculture Dugald Saunders announced in July that the NSW Recreational Fishing Fund would invest $205,000 toward the delivery of these workshops.
Following the program launch at Port Kembla, the next 'Gone Fishing Day' is set down to take place at Coffs Harbour on 8 October before moving south to Avoca, La Perouse and Kurnell.
"This summer we'll see more of these skills sessions held up and down the New South Wales coast, providing participants with life-saving information and a free life jacket," Mr Wiseman said.
"It was also pleasing to see that Wollongong City Council has voted to introduce mandatory lifejacket legislation for rock fishers, becoming the ninth LGA to do so."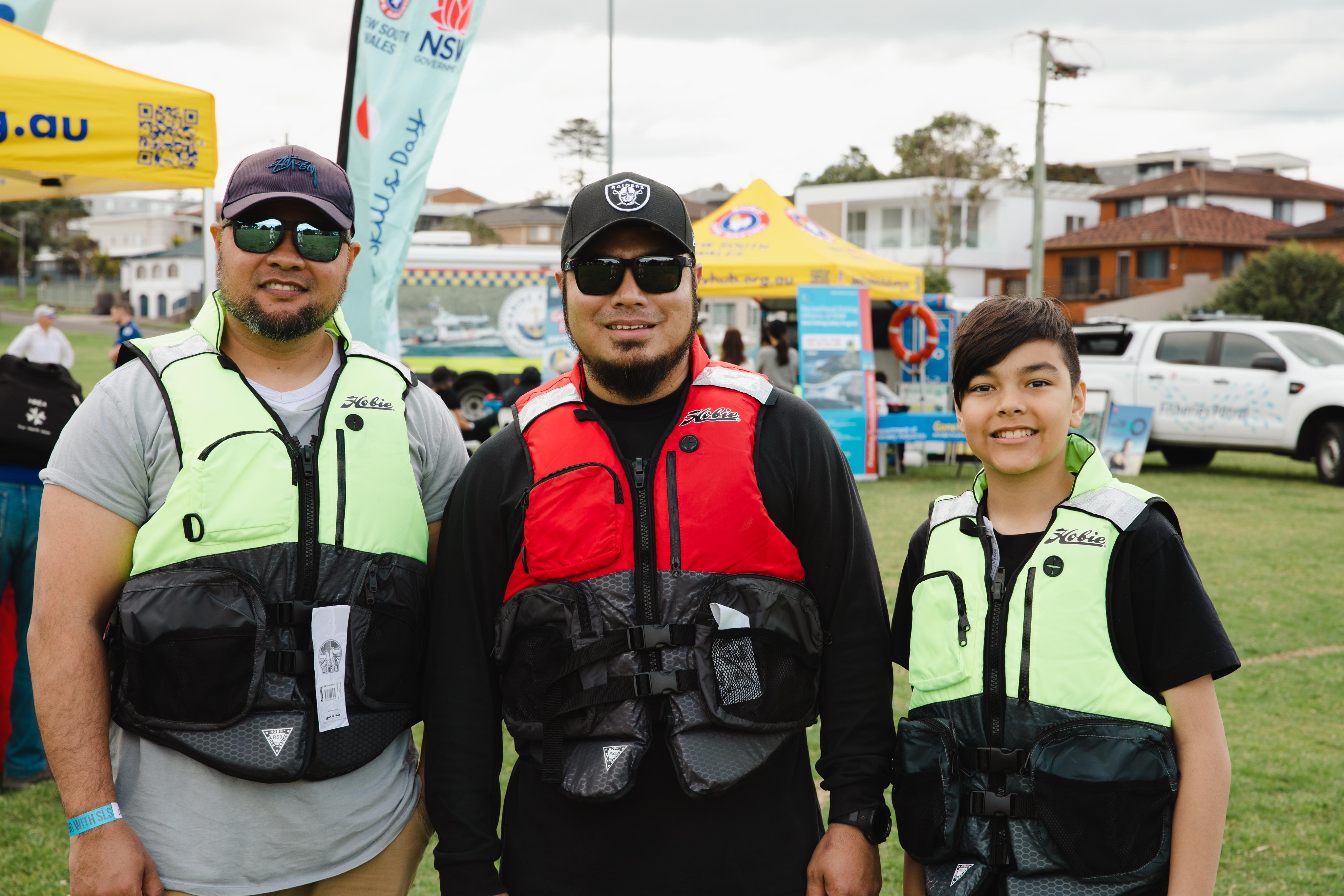 Other trends highlighted by the NSW Coastal Safety Report include an over-representation of males in coastal drowning incidents – 87% compared with just 13% females. Over 60% of those who drowned were aged 40+ years.
Boating was also a big cause of drowning with eight people boating or using personal watercraft when they drowned.
A total of 76 deaths were recorded along the coast in 2021/22. The majority (55) were due to drowning, with a further 21 coastal fatalities from other causes (10 of which were unintentional). This year equalled the highest number of drowning deaths recorded since 2004/05, and males continued to be over-represented in drowning statistics (87%), seven times more likely to drown than females. Older individuals, rather than young men, have been identified as a population of concern, with those aged 40-49 and 60-69 years accounting for 26% and 16% of coastal drowning deaths respectively.
Swimming and wading accounted for 29% of coastal drowning deaths (16), followed by rock fishing, and boating and personal watercraft. Two in five (42%) drowning deaths occurred between one and five kilometres from a surf life saving service, with most occurring in major cities (56%). This is a reminder that while secluded places away from crowds are appealing to some people for a number of reasons, they are also further away from surf life saving services and increase drowning risk. Fatal coastal incidents can have devastating and long lasting effects on the health and wellbeing of families and communities, including surf lifesaving personnel.
Rip currents were a dominant contributing factor in drowning deaths (25%), but only 3% of coastal fatalities were rip-related. Medical conditions and injuries contributed to four in five coastal fatalities (78%), compared to one in four drowning deaths (23%). Specifically, medical conditions contributed to 44% of coastal fatalities and 16% of drowning deaths, while injuries contributed to 35% of coastal fatalities and 9% of drowning deaths. A greater proportion of coastal fatalities occurred among older populations, with 30% of incidents occurring among those aged between 55 and 64 years. The majority of these were related to medical conditions, as may be expected with increased age.
Alcohol and drugs were also prevalent in unintentional coastal deaths, contributing to 12% of drowning deaths and 10% of coastal fatalities. Younger populations made up the greatest proportion of these incidents, with one in four (26%) toxicant related drowning deaths and one in three (32%) toxicant-related coastal fatalities occurring among those aged 20-29 years.
Identifying high risk groups and understanding the influence of different causal factors on coastal deaths guides the development and design of coastal safety interventions that work to safeguard the community.
"Regardless of what you're doing on the water, it's absolutely vital that you check the conditions prior to heading out, understand the environment you are entering, understand your own limitations and abilities, and ensure you are well-equipped should things go wrong," said Joel Wiseman.
More than 9.5 million visitations were recorded on beaches in NSW in the 12 months from 1 July 2021 to 30 June 2022. Surf lifesavers, lifeguards and support operations personnel rescued 4,257 people, treated 10,533 people for injuries or medical complaints, and performed 606,086 preventative actions.

Over the 2021/22 season, surf lifesavers volunteers spent over 621,000 hours on patrol. The number of emergency callouts responded to by Surf Life Saving increased to 791 for the year.
SUPPORT OPERATIONS
Surf Life Saving NSW provides services beyond the red and yellow flags and responds to requests for assistance to help manage the safety of the wider community.
Rescue watercraft, jet rescue boats, and offshore rescue boat
Rescue watercraft (RWC) operate within and beyond the surf zone and provide surveillance along the shoreline at both patrolled and unpatrolled beaches. These assets provide critical support to surf lifesavers and lifeguards and can respond effectively to time critical incidents outside the red and yellow flags.
In addition, jet rescue boats operate out of Ballina and Kiama, and an offshore rescue boat operates in Sydney. These vessels typically provide surveillance and response to those who may get into difficulty in and around the mouths of rivers and estuaries, as well as those using harbours and areas beyond the surf zone.
Australian UAV Service and Westpac Life Saver Rescue Helicopters
Over the 2021/22 season, the Australian UAV Service operated Uncrewed Aerial Vehicles (UAVs) at 50 beaches as part of the NSW Department of Primary Industries Shark Management Strategy.
This program was implemented to help reduce the interaction between people and sharks, and the UAVs were also used to help identify rip currents and water users at risk of getting into difficulty.
In addition, 30 mobile UAVs were provided in emergency response vehicles operated by volunteer Duty Officers to assist with search and rescue operations.
The Westpac Life Saver Rescue Helicopters also provided surveillance and response to water-based incidents in NSW. The rescue helicopters operate out of Sydney and the South Coast. The personnel operating the rescue helicopters were involved in 217 preventative actions, 108 rescues, and 75 first aid incidents over the 2021/22 season.
Surf Emergency Response System
The Surf Emergency Response System, which is managed by the State Operations Centre, is a framework for the notification and tasking of surf lifesavers and lifeguards to water-based incidents.
The system aims to reduce coastal and ocean drowning deaths by increasing the efficiency and effectiveness of the response, and helps ensure that there is clear communication and effective coordination between surf lifesavers, lifeguards, and other emergency services. The Surf Emergency Response System is operated by a team of Duty Officers.
The capability of the Surf Emergency Response System was further enhanced by a recent upgrade to the State Operations Centre, as well as the provision of emergency response vehicles and additional rescue watercraft to Surf Life Saving Branches. These initiatives were funded by the NSW Government.
VOLUNTEER SURF LIFE SAVING CLUBS
Volunteer surf lifesavers from 129 Surf Life Saving Clubs (across 11 Surf Life Saving Branches) manage the safety of members of the public at patrolled beaches from Fingal Head to Pambula Beach. Between Saturday 18 September 2021 and Monday 25 April 2022, 18,787 surf lifesavers amassed 621,063 volunteer patrol hours on weekends and public holidays.
Surf lifesavers actively prevented members of the public getting into difficulty in and around the red and yellow flags through preventative actions (114,751), while also rescuing 2,930 people who got into difficulty. They treated 7,683 people for injuries or medical complaints.
Rescue boards and rescue tubes continued to prove to be highly effective rescue equipment, particularly where incidents occurred close to shore and/or in and around the red and yellow flags. All-terrain vehicles (ATVs) and inflatable rescue boats (IRBs) were used to provide roving surveillance alongshore and assist in the response to incidents further away from patrolled areas as well as difficult rescues, i.e., incidents involving multiple patients.
AUSTRALIAN LIFEGUARD SERVICE
The Australian Lifeguard Service manages the safety of beachgoers in and around the red and yellow flags at 90 beaches on behalf of 14 Local Government Areas, NSW National Parks and Wildlife Service, and one resort.
Lifeguard services were delivered by 417 lifeguards over the 2021/22 season. They provided over 110,000 patrol hours, which ranged from long-term services provided throughout the year at some sites, to concentrated services provided only over the summer school holidays at other sites. These lifeguards performed 491,118 preventative actions, rescued 973 people, and treated 2,775 people for injuries or medical complaints.
Key Findings in 2021-22
Highest number of coastal drownings on record – 55
Swimming fatalities comprised 29% of all coastal and ocean drownings
Rock fishing fatalities climbed to 11 a 37% increase
Boating fatalities comprised 15% of all coastal drownings
Men made up 87% of all coastal drownings
62% of people drowned were aged 40+
Drownings by Surf Life Saving Branch
Far North Coast – 2
North Coast - 3
Mid North Coast – 0
Lower North Coast – 4
Hunter – 3
Central Coast – 4

Sydney Northern Beaches – 6

Sydney – 12
Illawarra – 6
South Coast – 7
Far South Coast - 5
Other - 3
Beach Safety Tips
Always swim between the red and yellow patrol flags, for your nearest patrolled beach check the BeachSafe app or website
Read the safety signs for information about the beach and ask a lifesaver or lifeguard for safety information
Always swim with someone else so you can look out for each other, and always supervise children around the water
Never swim under the influence of alcohol or drugs
If you need help in the water, stay calm and attract attention by raising one arm
In an emergency, dial Triple Zero
For information about patrol times, weather, and beach locations visit the Beachsafe Website or Download the App.