October 16 - 22, 2016: Issue 285

Couta Week Returns To Pittwater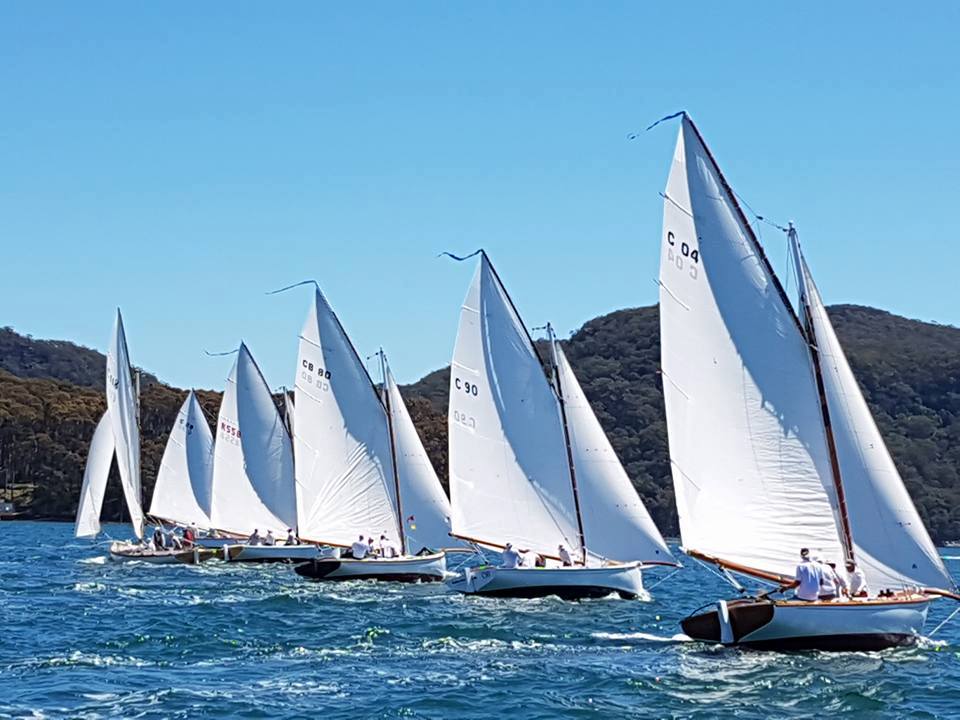 Racing is underway for the 2016 Wattle Cup Couta Boat Regatta. Photo Credit to Learne Dooley
Couta Week Returns To Pittwater
Event: Couta Week incorporates two Sydney Harbour events and the Wattle Cup on Pittwater, hosted by the Royal Prince Alfred Yacht Club on October 15-16, 2016
The second ever Couta Week, the precursor to the 2017 Couta Boat class nationals, began on Sydney Harbour last Friday and this weekend's Wattle Cup is the culmination of a timetable of racing and social occasions organised by the national association's NSW chapter.
State president Larry Eastwood says Couta Week is a way of connecting the Pittwater and Sydney Harbour fleets and represents the collaboration of three Sydney clubs banding together to support the key series.
Last year for the inaugural Couta Week some of the Sorrento crews trucked their boats from the class' spiritual home on the Mornington Peninsula to Sydney and next year they will return, swelling the numbers to record levels when the Royal Prince Alfred Yacht Club hosts the first Couta Boat Australian Championship to be staged outside of Victoria.
The dates for the 2017 Wattle Cup component of the national title are October 14-15, 2017 and organisers are talking of a fleet of 40 classics.
First class honours in the Royal Prince Edward Yacht Club run Thistle Cup on Friday October 7 went to Terry Moran's Pittwater based Couta, Southerly. The three top boats finished on six points; Moran's first in race two breaking the deadlock and giving the RPAYC crew the win on countback from Sylvia (Larry Eastwood) and Wattle (Russell Barrett).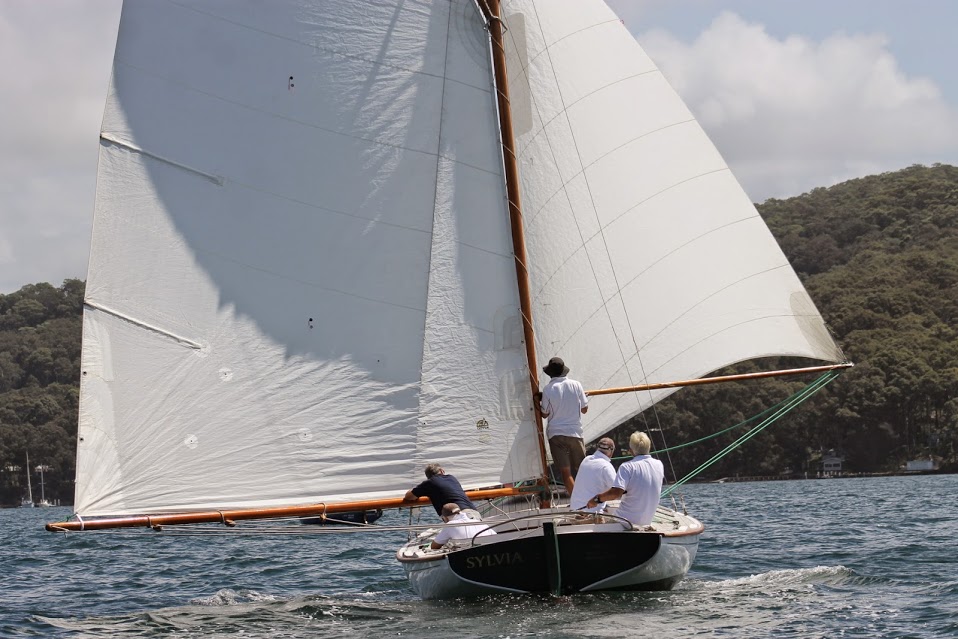 Winds WSW 10 knots up to 16 knots on a 30 degree spring day provided fantastic conditions for the series opener. Moving into the Sydney Amateurs Sailing Club's scheduled Muriel Trophy race the following day the weather turned on its head and the owner's group decided there was more to lose than by gain by taking on the 30 knot sou'easters whipping up the harbour. They remained ashore relishing another favourite pastime and something they also excel at – lunch.
The two-day Wattle Cup this weekend hosted by the RPAYC is the final class event and Eastwood says, "It's all to play for. The interesting thing is despite the boats being quite different they are closer this year than they've ever been. One of the boats in the Thistle Cup on Friday lost first place in one race by four seconds on corrected time – such close racing is what's happening in the MC38s!
"Despite being big and cumbersome and with so much diversity in boat ages and crew expertise, there's no one way out left or way out right. Everyone has a chance to win, and every second counts."
Eastwood also highlights the eclectic class attracts men and women sailors from all walks of life - from Sutherland Shire based firies who travel to Pittwater on weekends to sail, to the Prime Minister Malcolm Turnbull and his Couta boat, Rob Roy.
For the harbour based boats, Couta Week increases their usual fleet size four-fold, and creates real class competition whereas in a normal club race there might only be two Coutas in among keelboats of all ages and designs.
Chris Gosselin, one of a large RPEYC syndicate which own and run two harbour Couta Boats, Eloise and Makama, says, "Having a dozen boats here for Couta Week is fantastic because we race against a real fleet."
Designed over 100 years ago as a fishing boat for Port Phillip, the Coutas were superseded and out of business by the 1930s. Tim Phillips from The Wooden Boatshop at Sorrento resurrected Couta Boat building back in the late 1970s and has turned out hundreds from his own design, as well as carefully restoring originals. On the water the gaff-rigged Coutas carry 600 square feet of sail and weigh in at over five tons.
History
A Couta boat is a gaffed rig sailing boat originating and sailed in Victoria around Sorrento - Queenscliff and Victoria's west coast. The Couta boat was developed for fishing between 1870 until the 1930s, diminishing until the 1950s. Inspired by the English fishing smacks but redesigned to be smaller without a cutter rig for more speed, agility and a retractable centreboard. Most Coutas are 26ft (7.8m) and usually built with Huon pine or imported teak, taking 1500 hours to build. They carry 600 square feet of sail and weigh in at over 5 tons. Performance wise they are as fast as most 26-30 foot 5 ton modern yachts even though they were designed over 100 years ago.
by Lisa Ratcliff
Wattle Cup 2016
Hosted By Royal Prince Alfred Yacht Club
PROVISIONAL SUBJECT TO AUDIT
Updated: 16/10/2016 14:08:59
Series Results [PHS] for Division 4 up to Race 4 (Drops = 1)
Place
Ties
Sail No
Boat Name
Skipper
From
Sers Score
Race 4
Race 3
Race 2
Race 1
1
1.0S
C04
TENACITY
Donald Telford
RPAYC
11.0
9.0
1.0
1.0
[4.0]
2
1.0S
C90
KATHLEEN MARY
Kelly Holder
RMYC
11.0
8.0
2.0
[8.0]
1.0
3
4R
C117
CARIAD
James George
RPAYC
11.0
3.0
5.0
3.0
[9.0]
4
CB80
SYLVIA
Larry Eastwood
RPAYC
11.0
5.0
3.0
[10.0]
3.0
5
1.0S
C77
MAKAMA
Chris Gosselin
RPEYC
12.0
1.0
9.0
2.0
[10.0]
6
R558
EMILY
Maurice Drent
RPAYC
12.0
6.0
[6.0]
4.0
2.0
7
C2008
SOUTHERLY
Terry Moran
RPAYC
13.5
2.0
[8.0]
5.5
6.0
8
C101
ELOISE
Johnny Warre
RPEYC
15.0
4.0
4.0
7.0
[7.0]
9
C28
WATTLE
Russell Barrett
RPAYC
19.5
7.0
7.0
5.5
[8.0]
10
C12
PEARL
Michael Ellis
RANSA
25.0
11.0F
[11.0R]
9.0
5.0
First beat up Pittwater in hot & gusty NW wind with RFS Burn off in background
The Royal Prince Alfred Yacht Club - RPAYC Classic Boat Bayview, on Pittwater video OCC - Lisa Ratcliff
Thistle Cup Overall Pointscore
Pos Pts Name R 1 R 2
1 7.0 Southerly 6.0 1.0
2 7.0 Sylvia 2.0 5.0
3 7.0 Wattle 4.0 3.0
4 9.0 Kathleen Mary 5.0 4.0
5 10.0 Makama 1.0 9.0
6 10.0 Pearl 8.0 2.0
7 11.0 Emily 3.0 8.0
8 14.0 Tenacity 7.0 7.0
9 15.0 Cariad 9.0 6.0
10 21.0 Eloise 11.0 10.0
11 23.0 Thistle 10.0 13.0
12 23.0 Rob Roy 12.0 11.0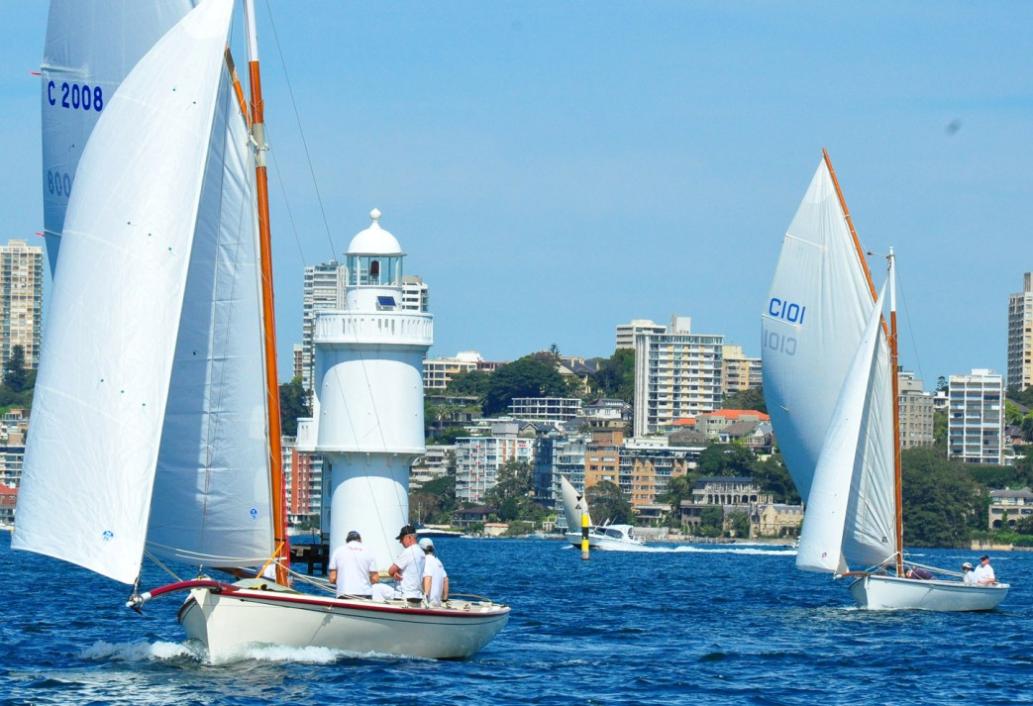 Southerly, sail no. 2008 winner of the Thistle Cup 2016, photo by Bob Fowler