May 1 - 7, 2022: Issue 536
Community asked for comment on draft strategy for Narrabeen Lagoon management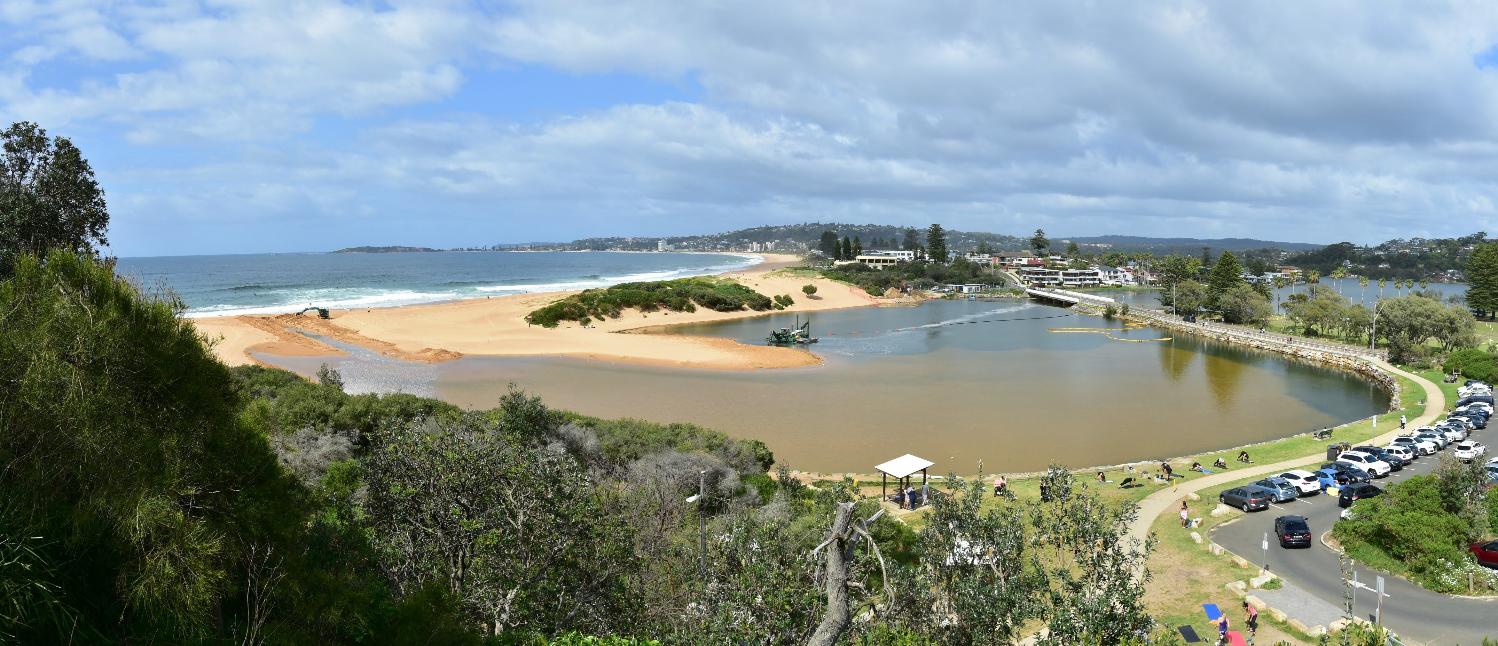 Narrabeen Lagoon Entrance on Friday October 8, 2021 - Panorama by Kevin Murray.
A draft comprehensive strategy to establish the most effective way to manage the Narrabeen Lagoon entrance to reduce the risk of flooding will be released by Northern Beaches Council for community feedback.
The draft Narrabeen Lagoon Entrance Management Strategy is a comprehensive investigation of all aspects of entrance management, including sand transport, flood benefits and entrance efficiency and dynamics.
It includes an assessment of potential entrance management options looking at technical feasibility and economic, social and environmental impacts and risks. The assessment was informed by a literature review of best practice, modelling, and a detailed cost benefit analysis by a quantity surveyor, and was peer-reviewed during its preparation.
Following the extensive assessment and analysis the draft Strategy recommends that Council:
continue periodic large scale sand clearance operations
trial more frequent sand clearances but with smaller volumes, in targeted areas
continue intermittent mechanical breakouts if the lagoon entrance closes between major clearances and in response to forecast high rain and swells
revegetate and maintain Birdwood Park dune to assist sand stabilisation
review mobile sand pumping (as an alternative to trucking) if lower cost pricing becomes available.
Mayor Michael Regan said the main objective of the draft strategy is to reduce the risk of flooding on the Narrabeen Lagoon floodplain.
"Residents on the floodplain know too well the stress that comes every time there is forecast high rainfall, large swells or flood warnings," Mayor Regan said.
"The development of this draft strategy is about making sure we've canvassed all feasible options to reduce that stress, to reduce the risk and to make sure our lagoon management continues to follow best practice.
"Council has been actively managing the entrance to Narrabeen Lagoon to reduce the risk of flooding in the catchment while working on the longer-term management strategy.
"Fortunately, Council was able to complete the major sand clearance operation before Christmas ahead of the huge amount of rain that we've had in the first few months of this year."
It has been great to have a range of flood and coastal experts, as well as the community, contribute to the draft long-term strategy and fully investigate all the options and their respective benefits, costs, and potential environmental impacts.
"I look forward to hearing more from the community as the draft is exhibited for comment."
The draft Strategy will be on exhibition from May 6th on Council's Your Say Narrabeen Lagoon page with feedback closing on Sunday June 19th.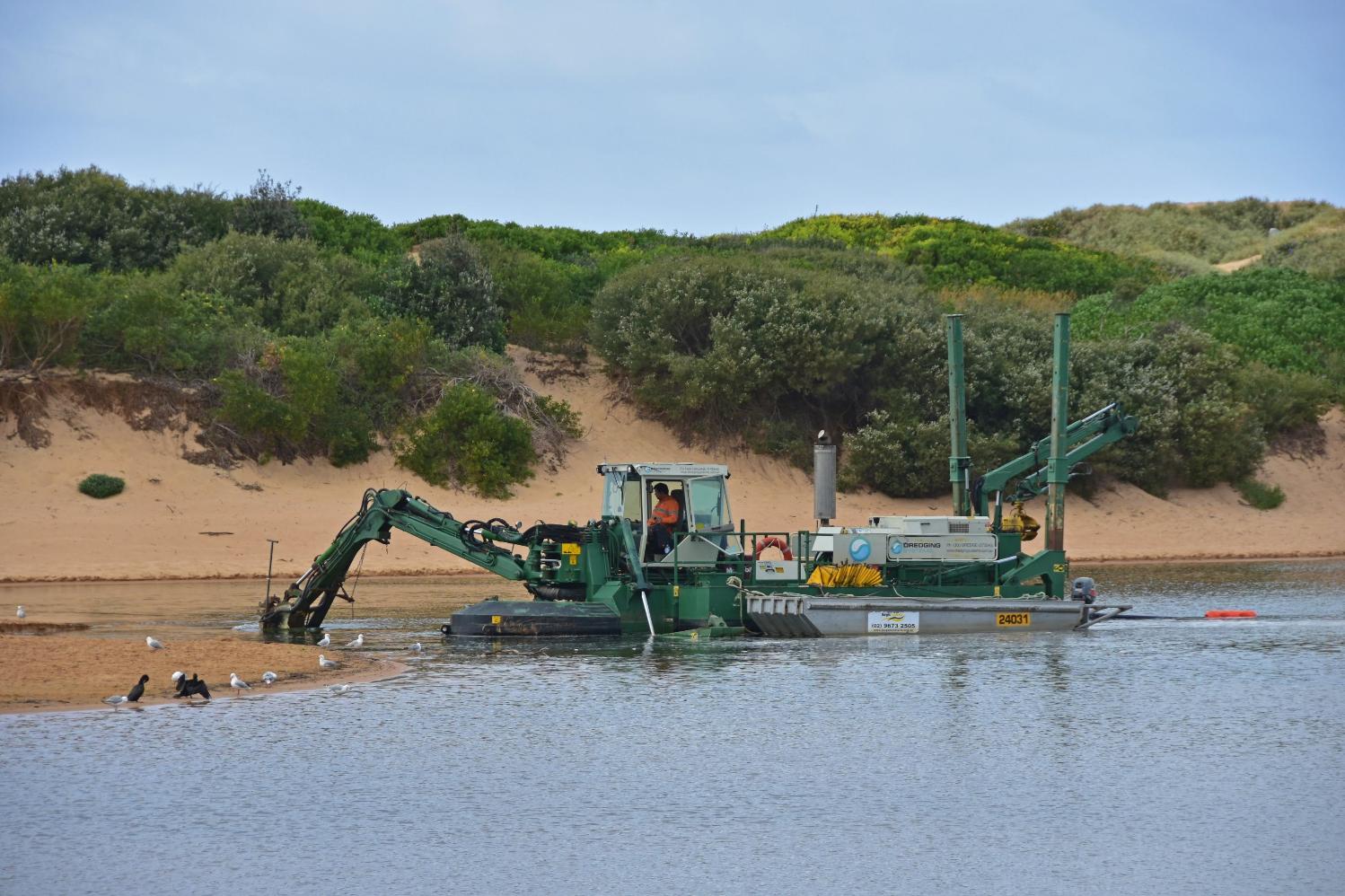 Narrabeen Lagoon Entrance works on Friday October 8, 2021 - photo by Kevin Murray.