July 10 - 16, 2016: Issue 271

Careel Bay Marina Winter Festival 2016
The inaugural 'Winter Festival' at Careel Bay Marina (Saturday July 9th, 2016)featured 25 classic wooden yachts and cruisers – 17 tied up to the wharf and 8 on moorings offshore. Visitors were welcomed by a beautiful wooden skiff on entering the premises.
The car parking area was turned into a mini aquatics market place with great nautical antiques and collectibles, Artists showing Marine Art Sculptures (John Woulfe), beautiful photographs by Rita Kluge and even handmade cray pots!
Children were kept well entertained by Maria from 'Silly Cheeks' with face painting, balloon twisting and hula-hooping, while on the marina's large deck great food could be eaten while listening to some excellent music and basking in this sheltered nook's Winter sunshine.
One attendee stated afterwards 'Best boatie winter festival I have ever been to. 5 stars!'
Others raved about what a great learning experience the Careel Bay Marina Winter Festival was for children, especially with a gentle soul like Ray Gascoigne on hand to share salty tales of yore and explain the Art of Building Ships in Bottles.
Anne-Marie and Gordon "Bluey" Woolcott, Careel Bay Marina proprietors, and passionate about timber boats, are on to a winner here.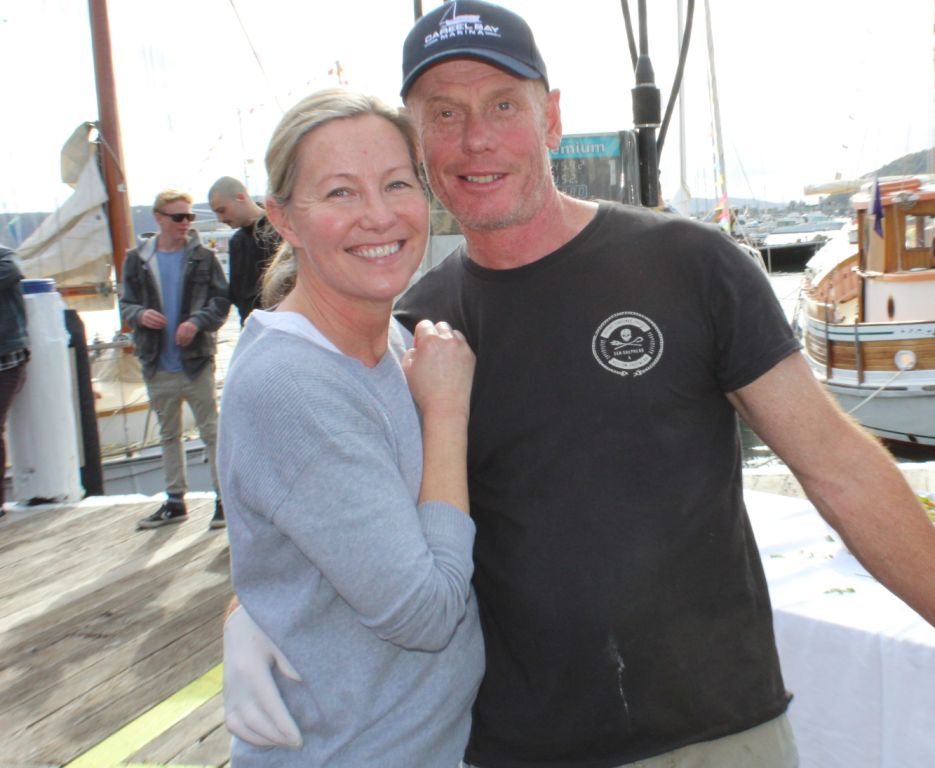 Anne-Marie and Gordon "Bluey" Woolcott
A few moments captured yesterday run below.
MV Reliance
– built 1919 (Pittwater Ferries) owners Mark, Tess and Jools Farrell, Sea Shepherd champions.
Currently owned by Mark and Jools Farrell, who consider themselves custodians of this beautiful vessel, the MV Reliance was built by the Goddards of Palm Beach in 1919 and commissioned for the Hawkesbury River passenger and mail run from Brooklyn to Wisemans Ferry via Spencer. She is credited with moving the first car from Newcastle across the Hawkesbury river in 1925 and in 1930's, Reliance ferried workers building the road to Wisemans, to camps at Haycock mountain.
Specifications: Carvel planked with Kauri, and copper sheathed below the waterline, MV Reliance now has a fully serviced and operational 4 cylinder Ford Diesel engine, new running gear, electrical bypass surgery, a fresh coat of varnish and paint and is looking good and running well in current commercial survey 1E for 30 persons. Bill Moseley, a previous owner, made a new tallow deck of 40mm by 22mm planks that had been coved out on the underside to resist warping.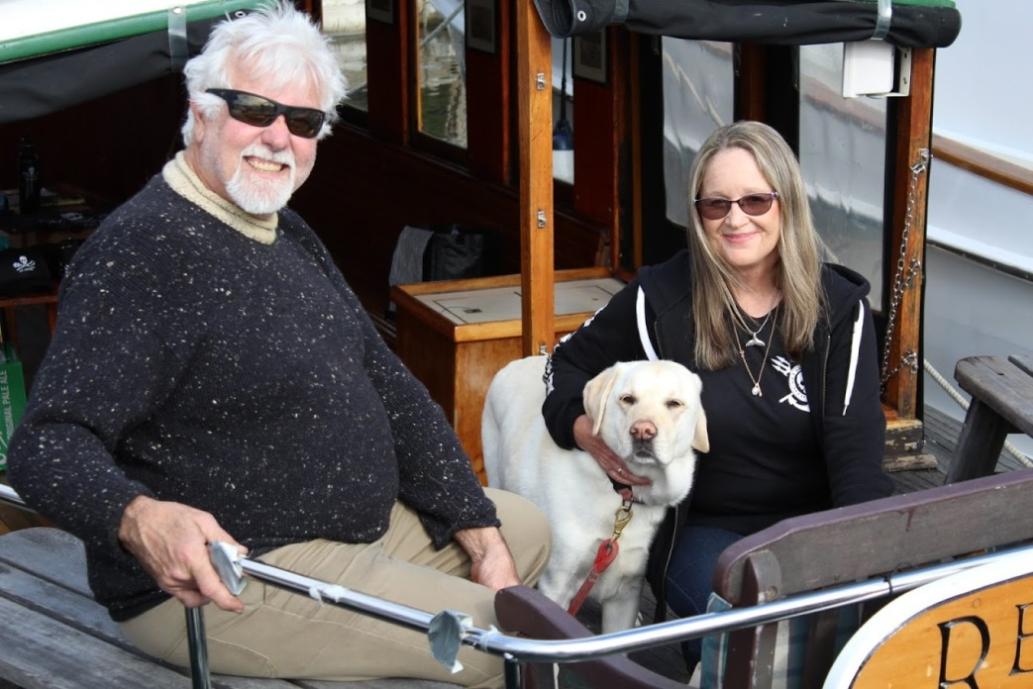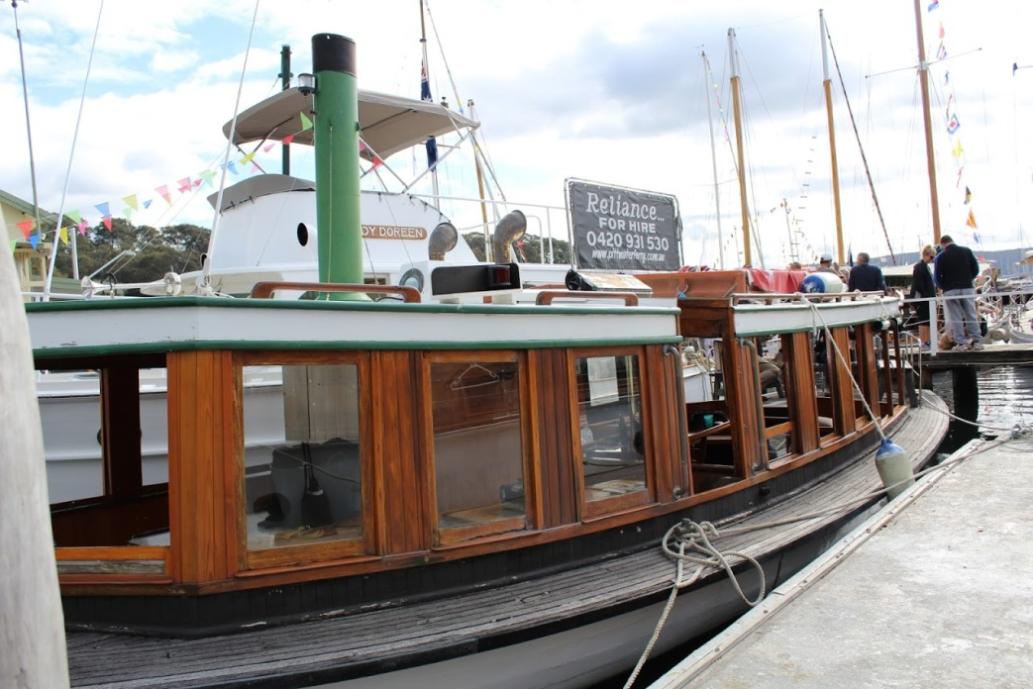 Utiekah II
- built 1911 (RMYC) owners Peter and Felisa Kershaw pictured here with Palm Beach Mermaids Viktorija MacDonnell and Beryl Driver (L to R).
Utiekah II as you see her today is the result of a 30 year restoration by Peter and Felisa Kershaw, she was re-launched in June 2011. This classic timber yacht is a Jack Savage Snr. design, originally launched in February 1911 at Williamstown in Victoria. Built by Lyons and Savage Boat builders of New Zealand Kauri, she originally raced as a gaff yawl winning numerous trophies, including a few here in
Pittwater Regattas of the 1930
's. The yacht was widely celebrated in the press during her early days and owned by some notable people, including early circumnavigator Harold Nossiter and author Dorothea Mackellar.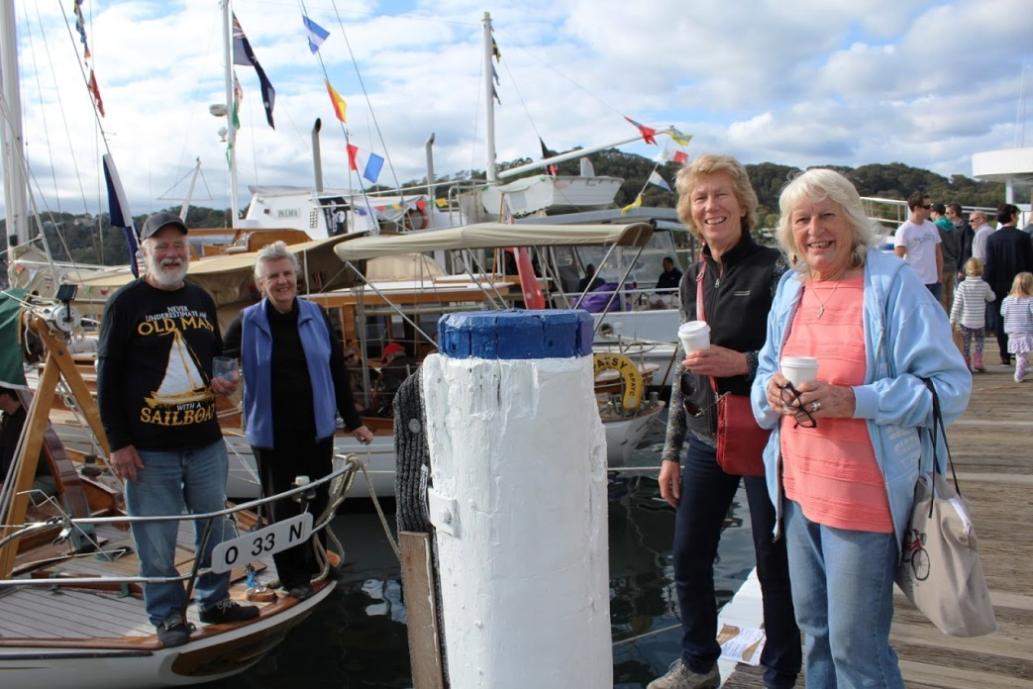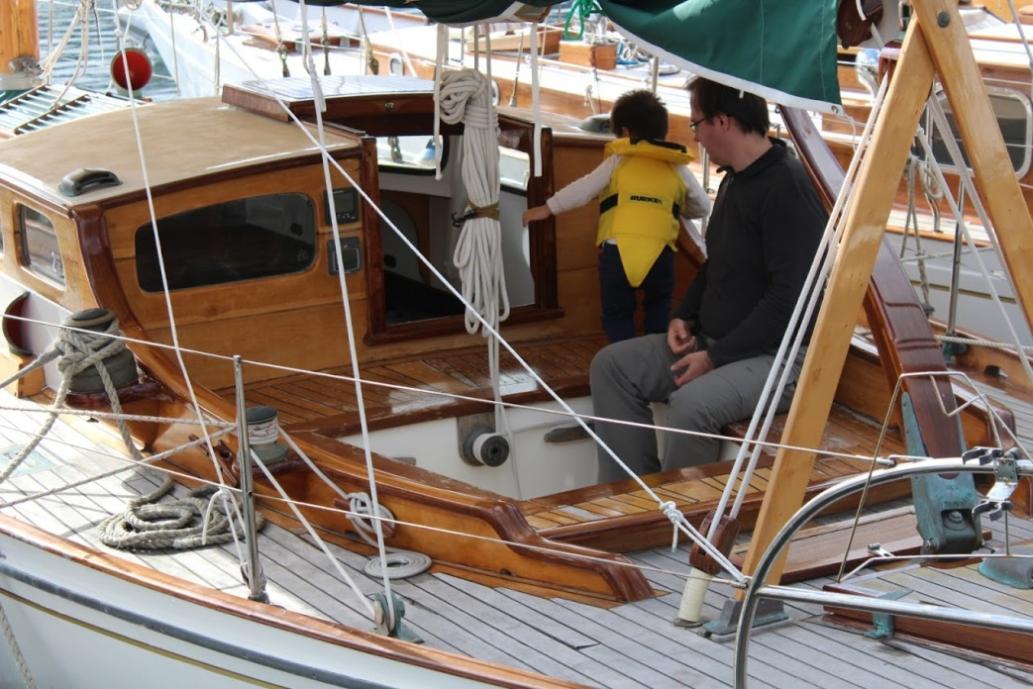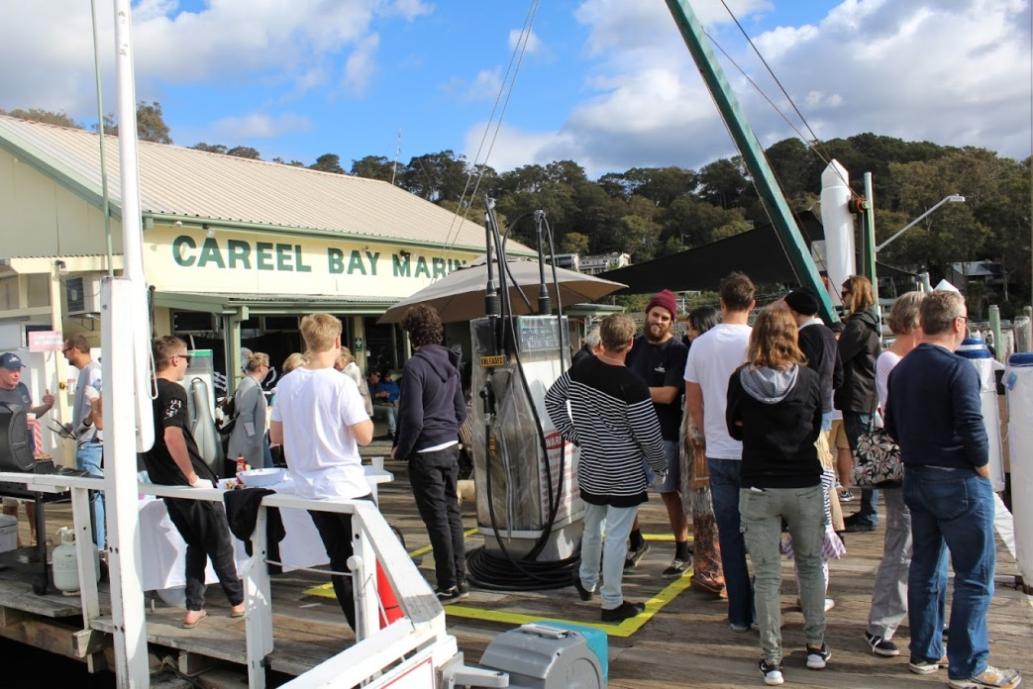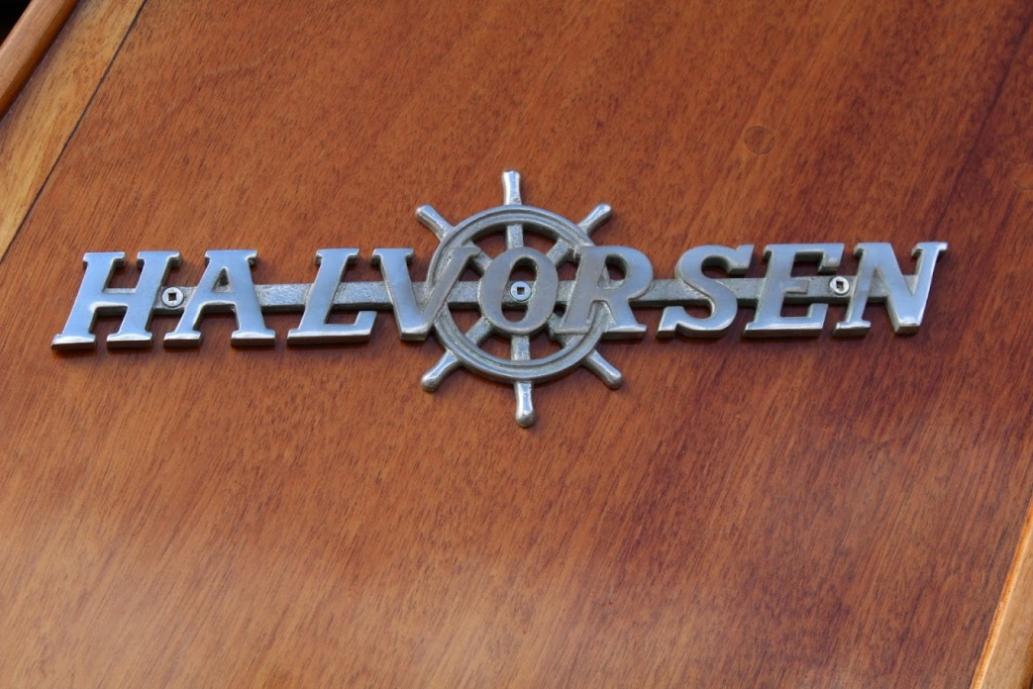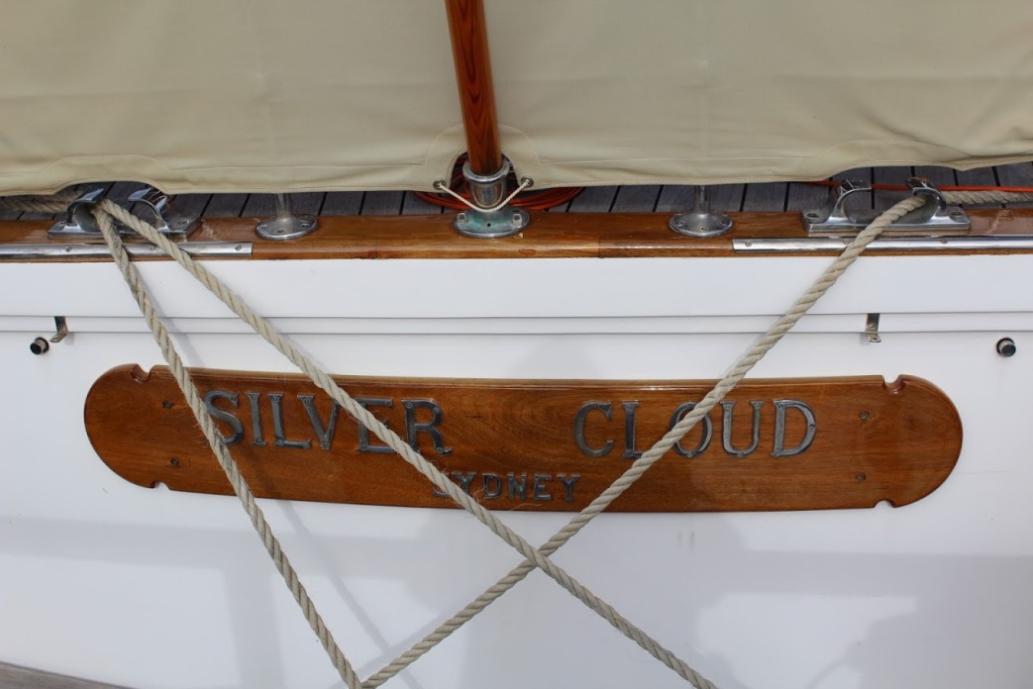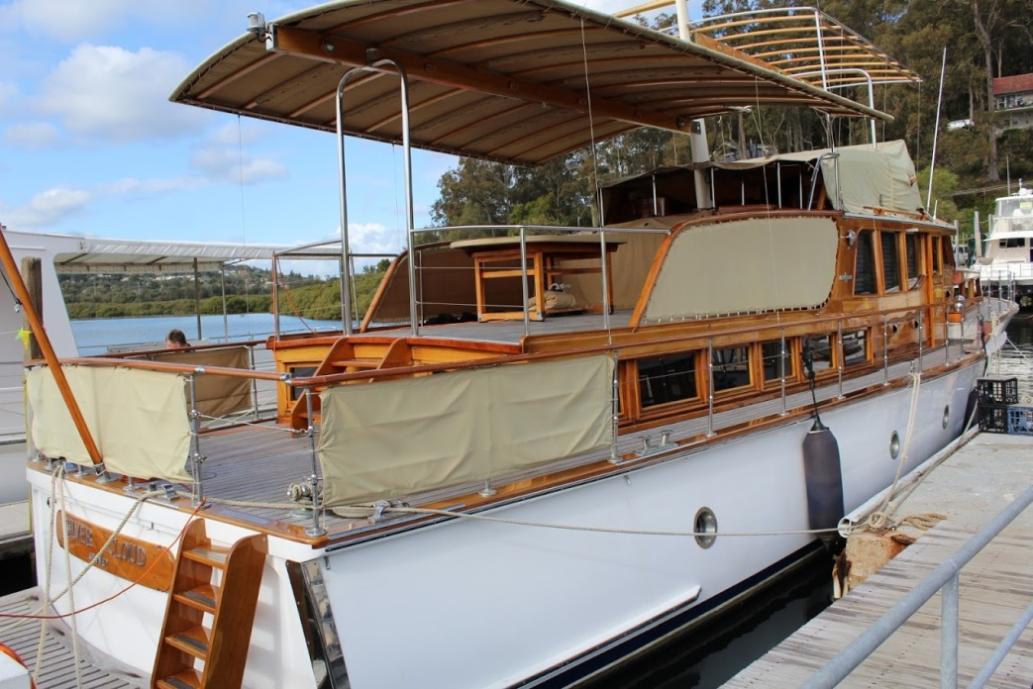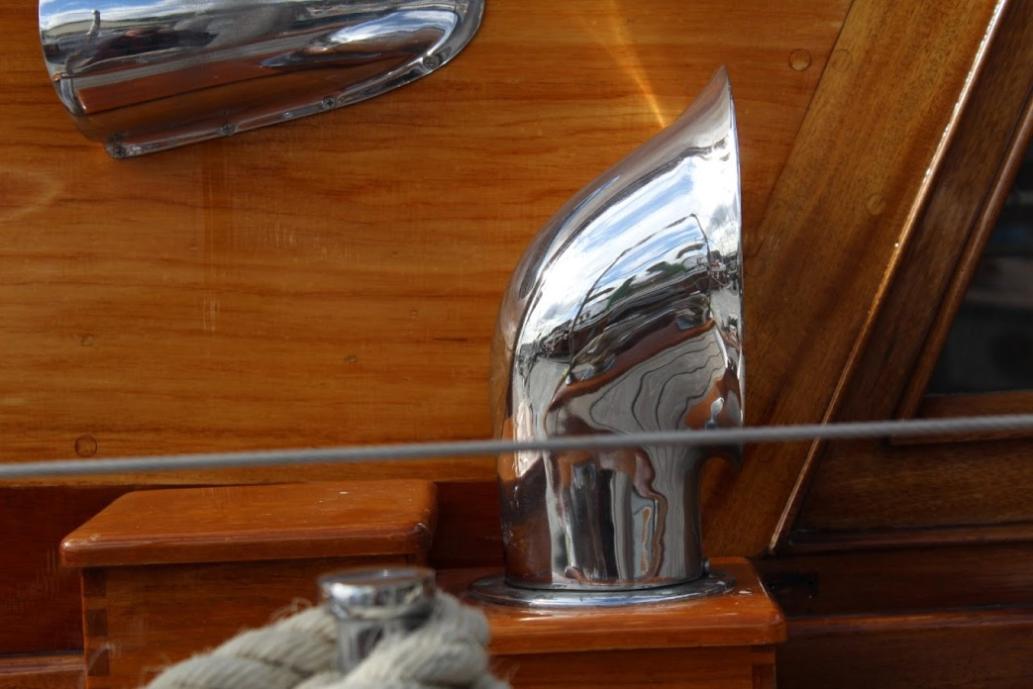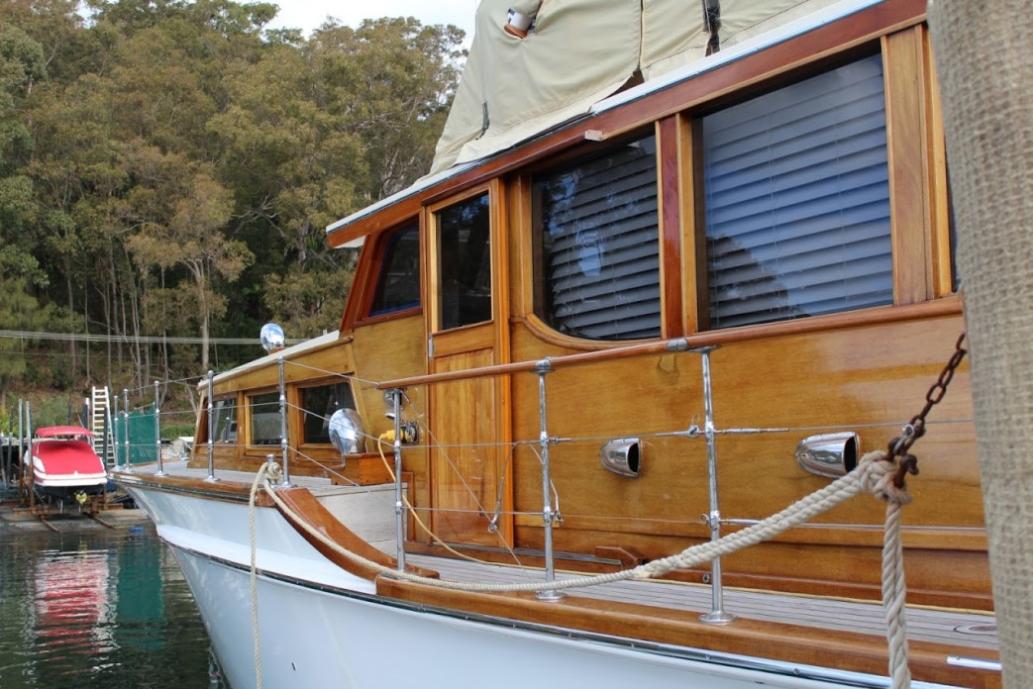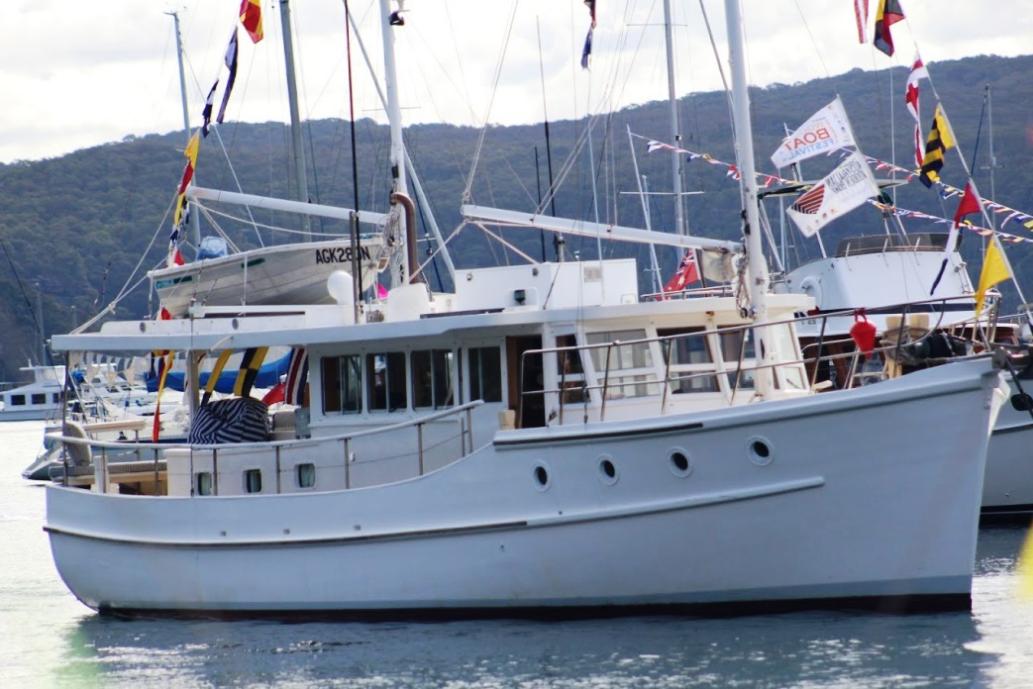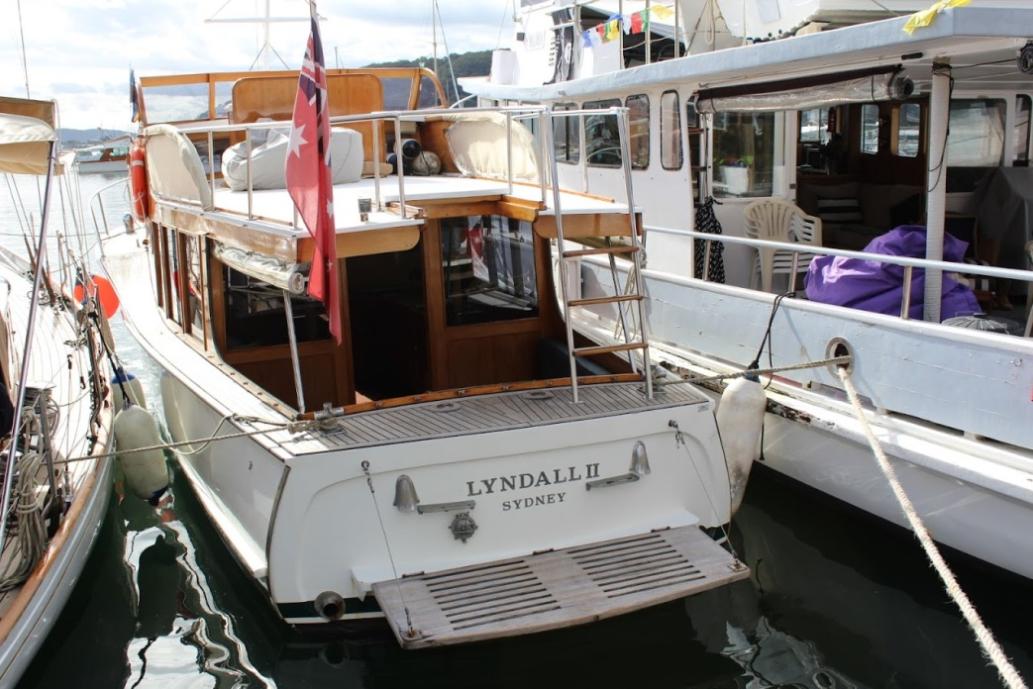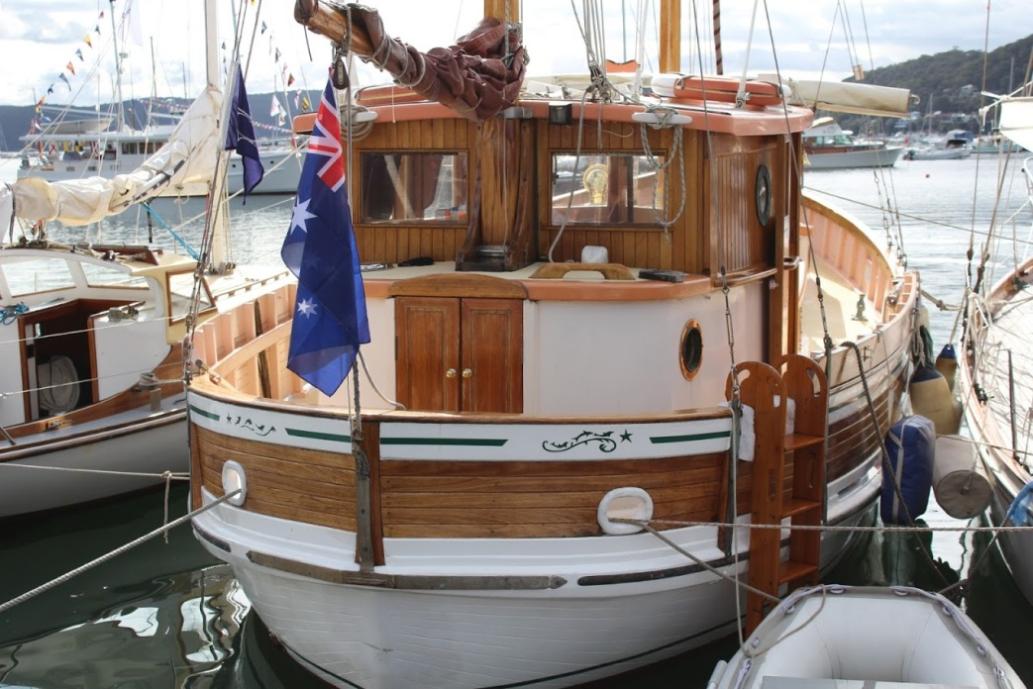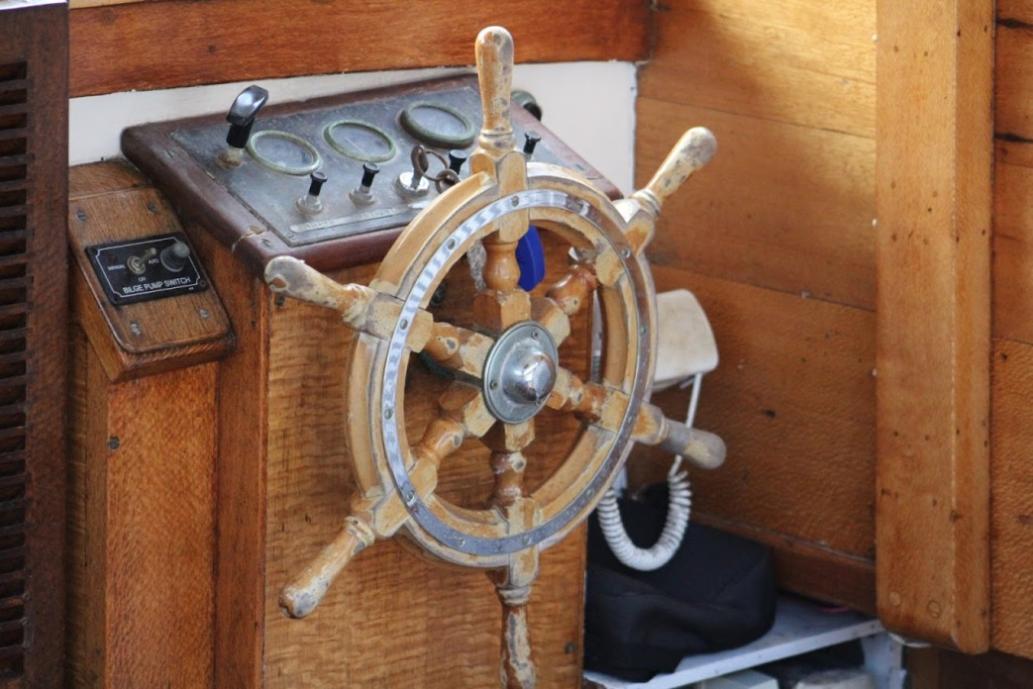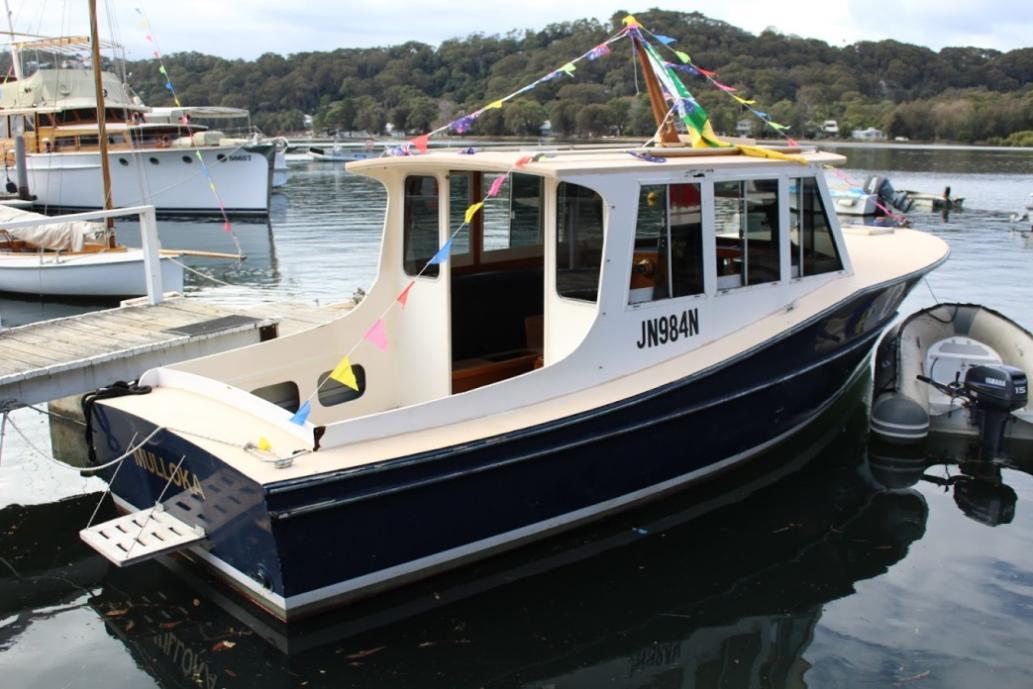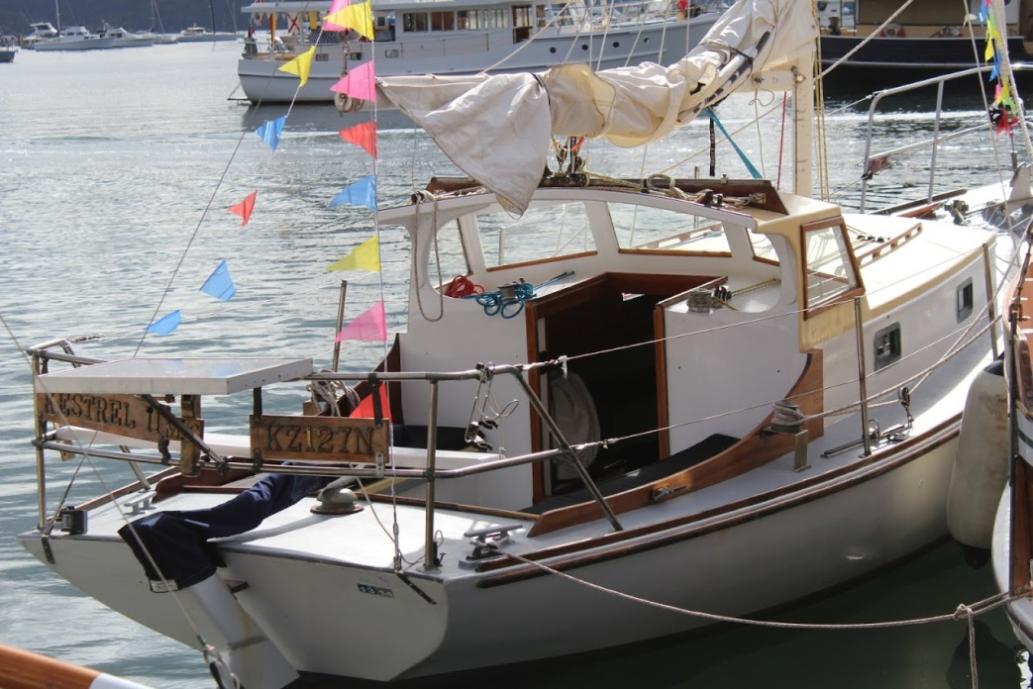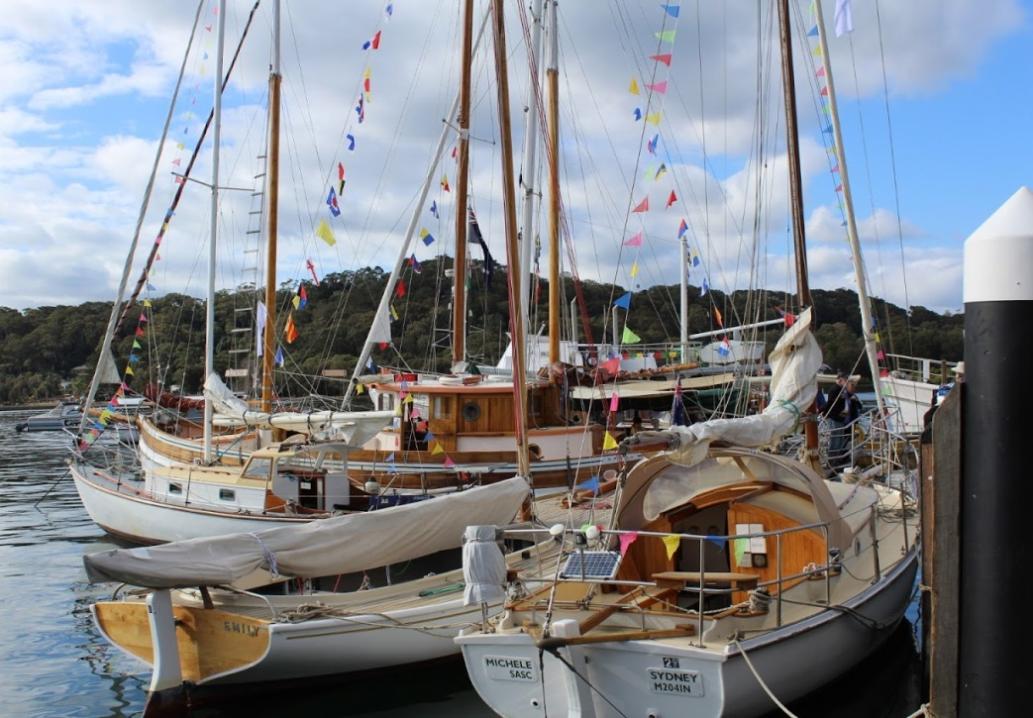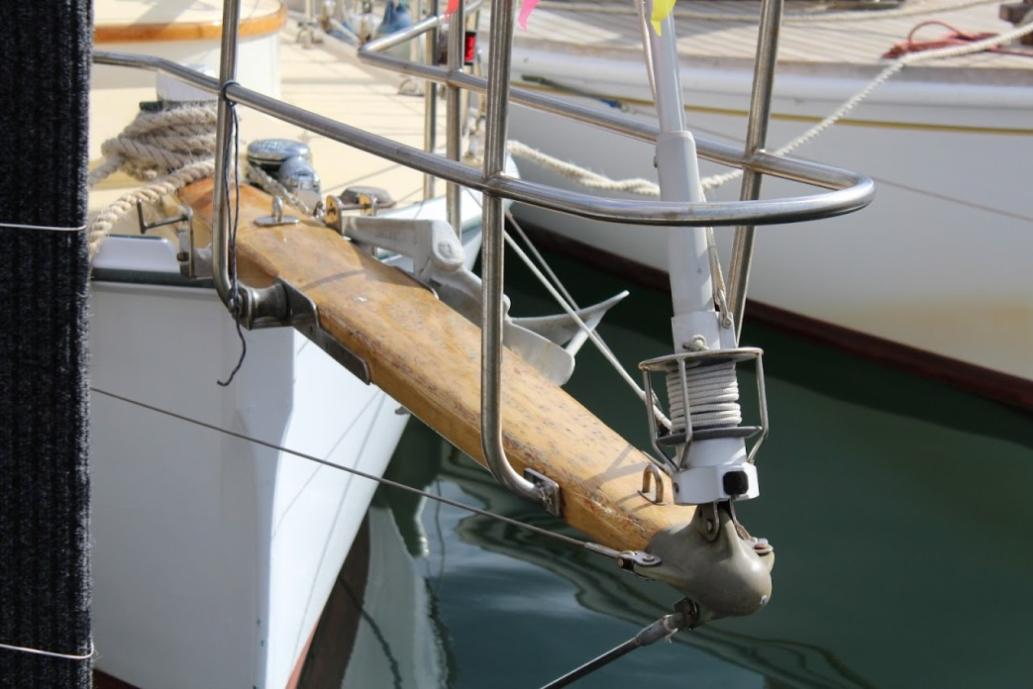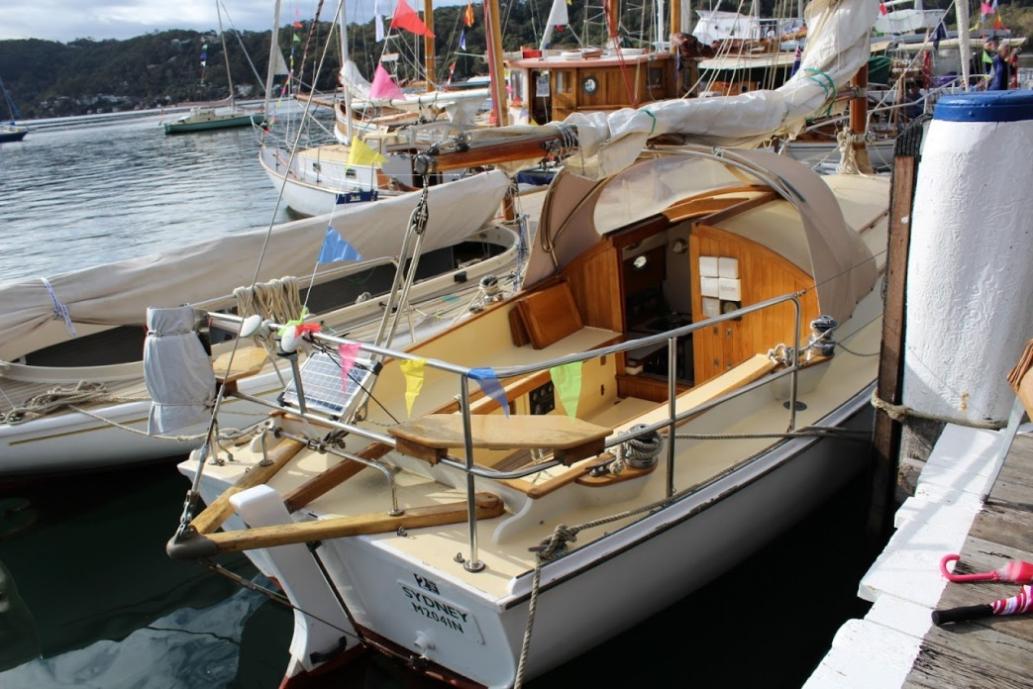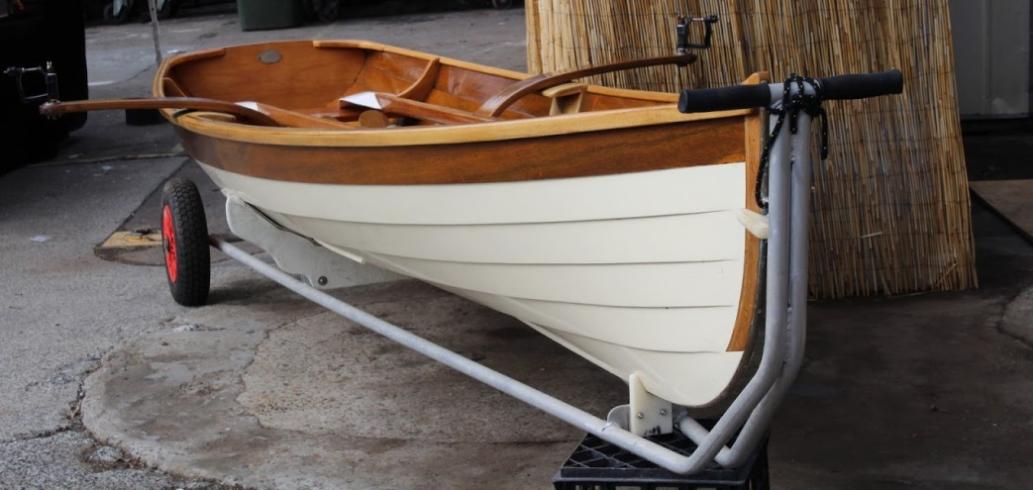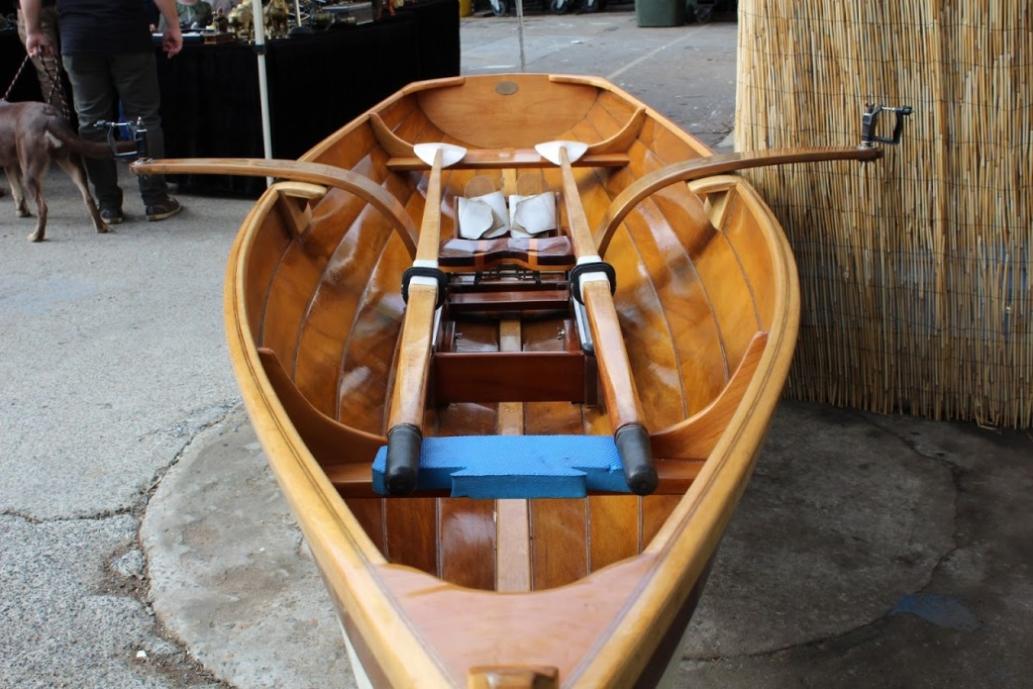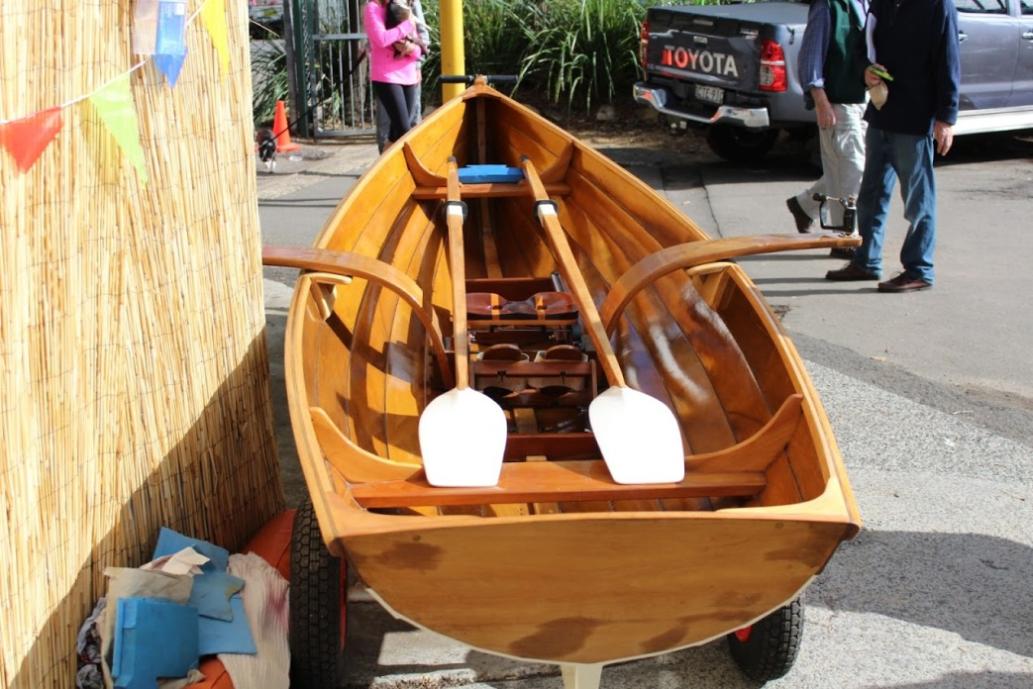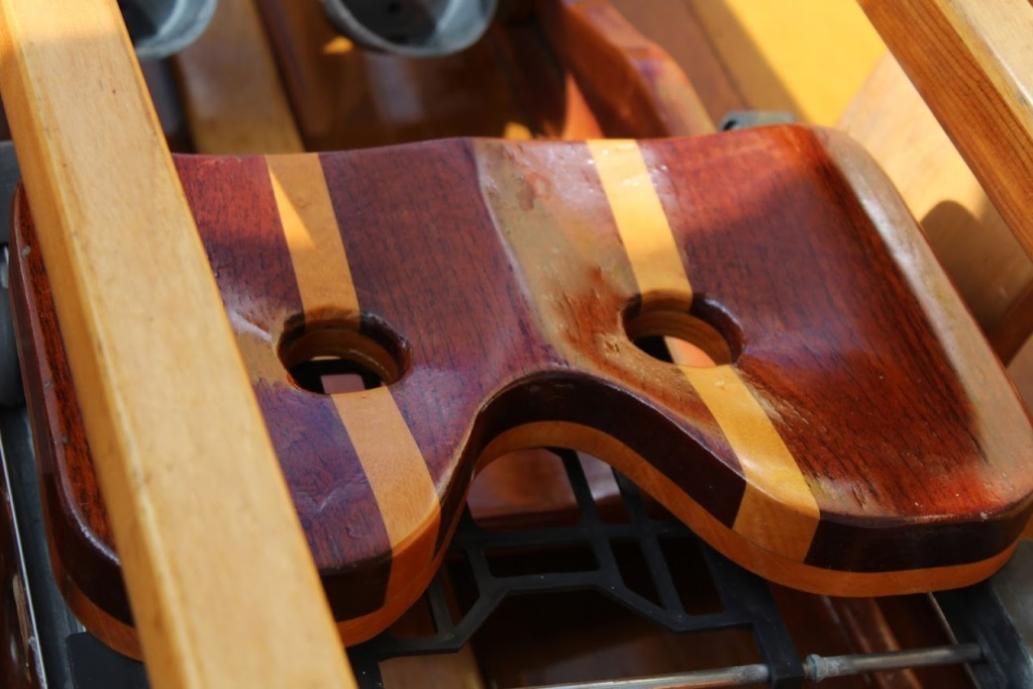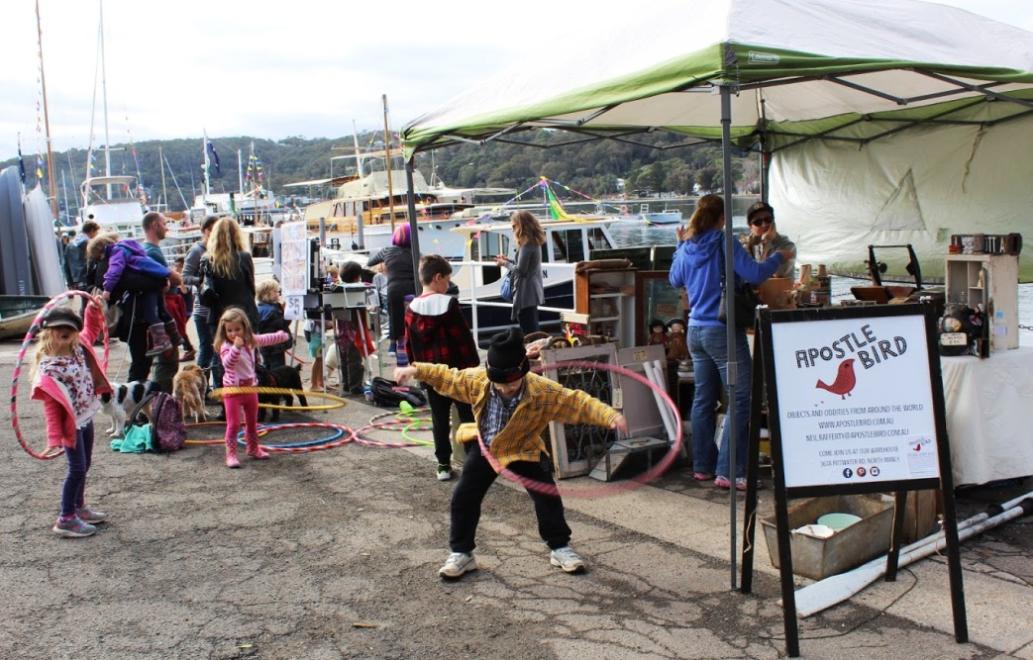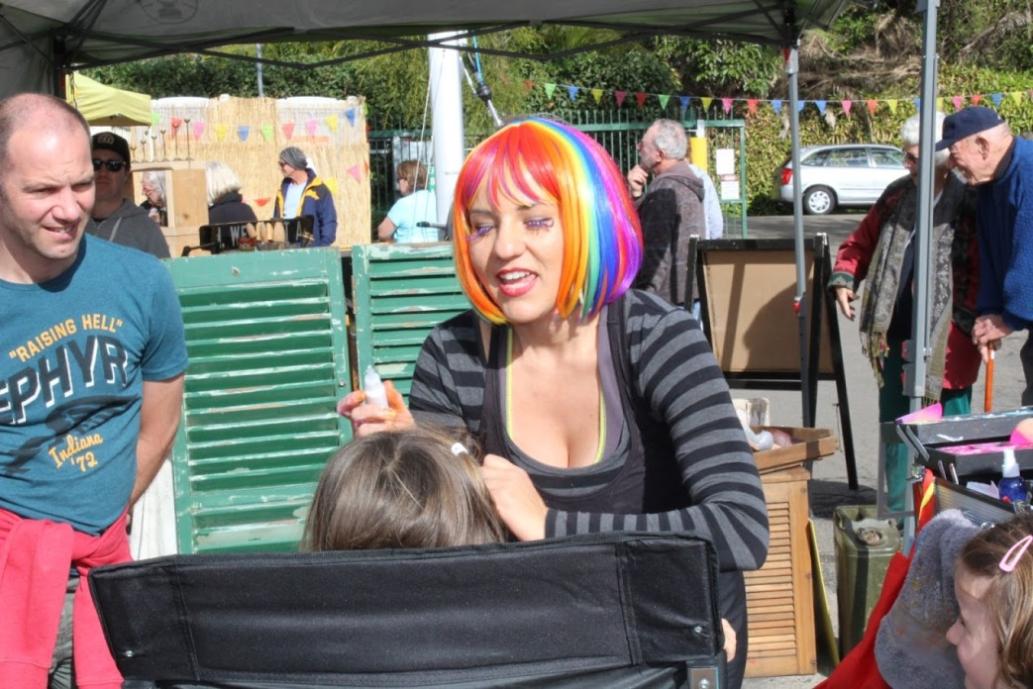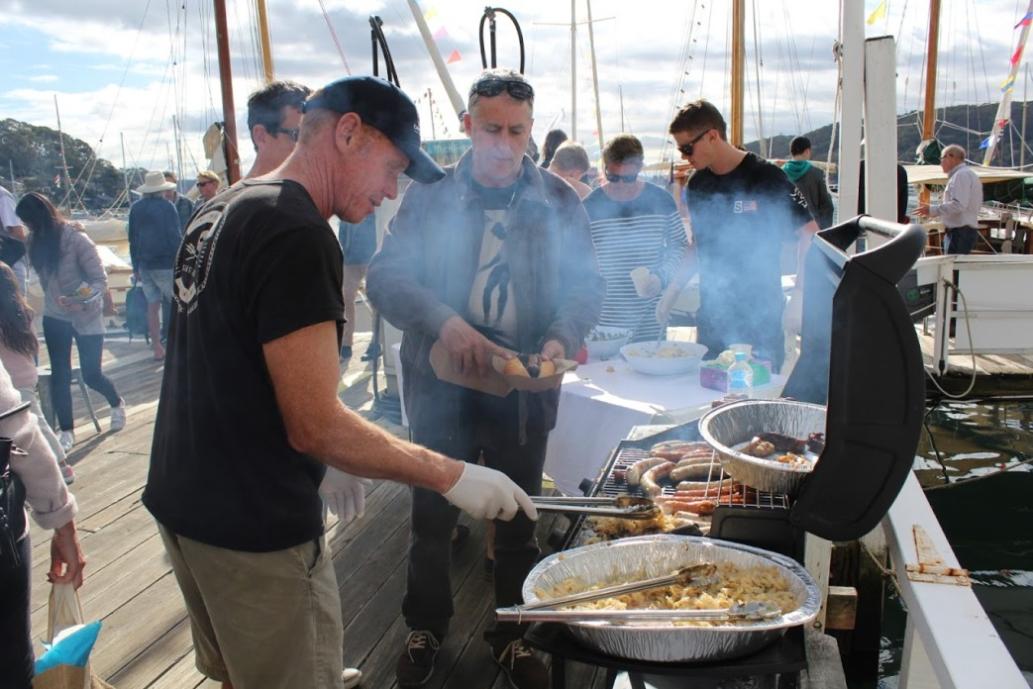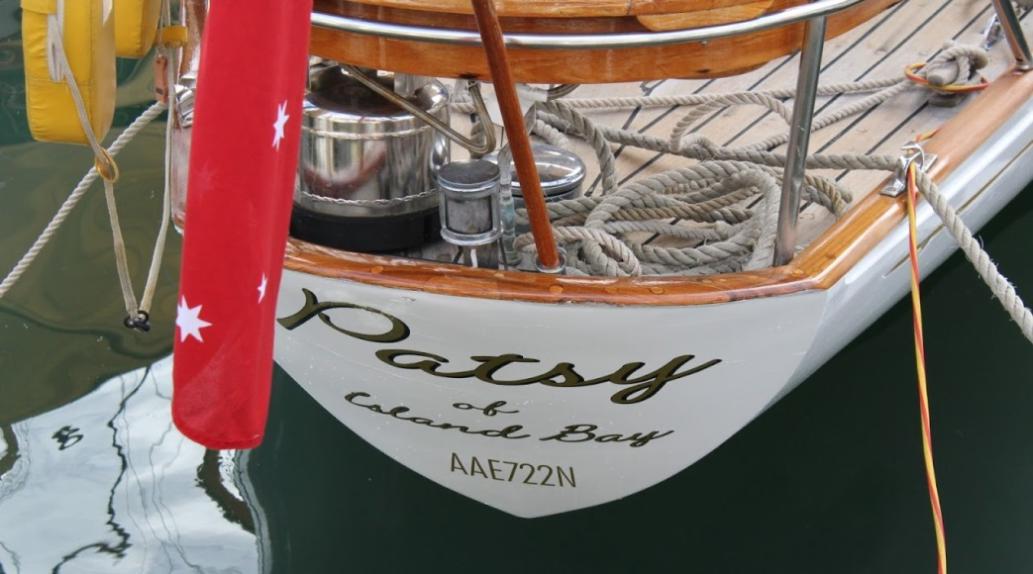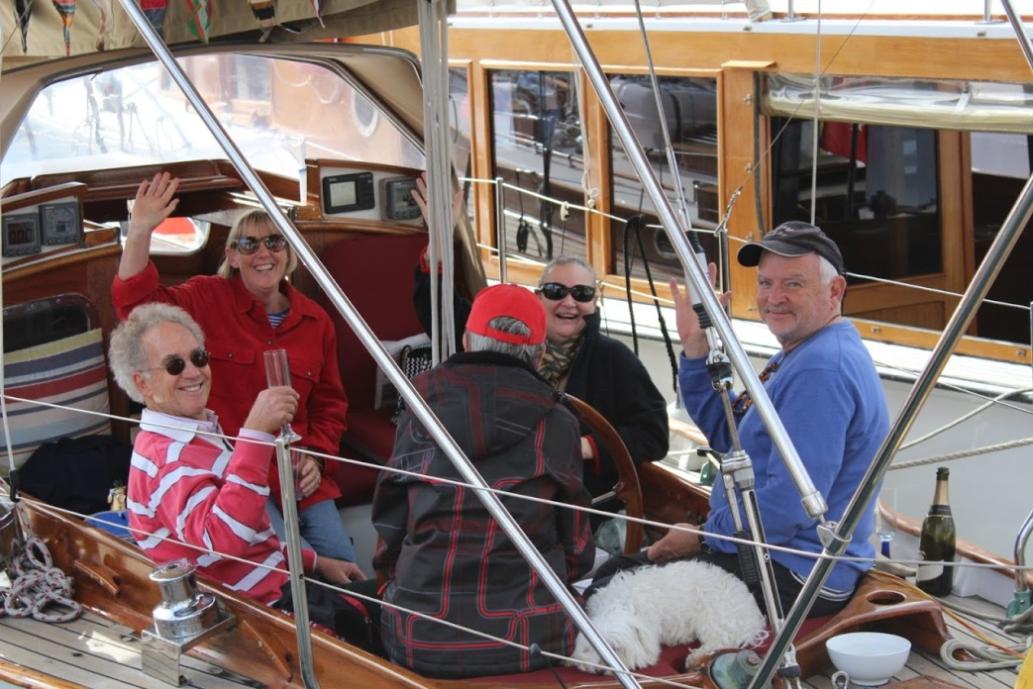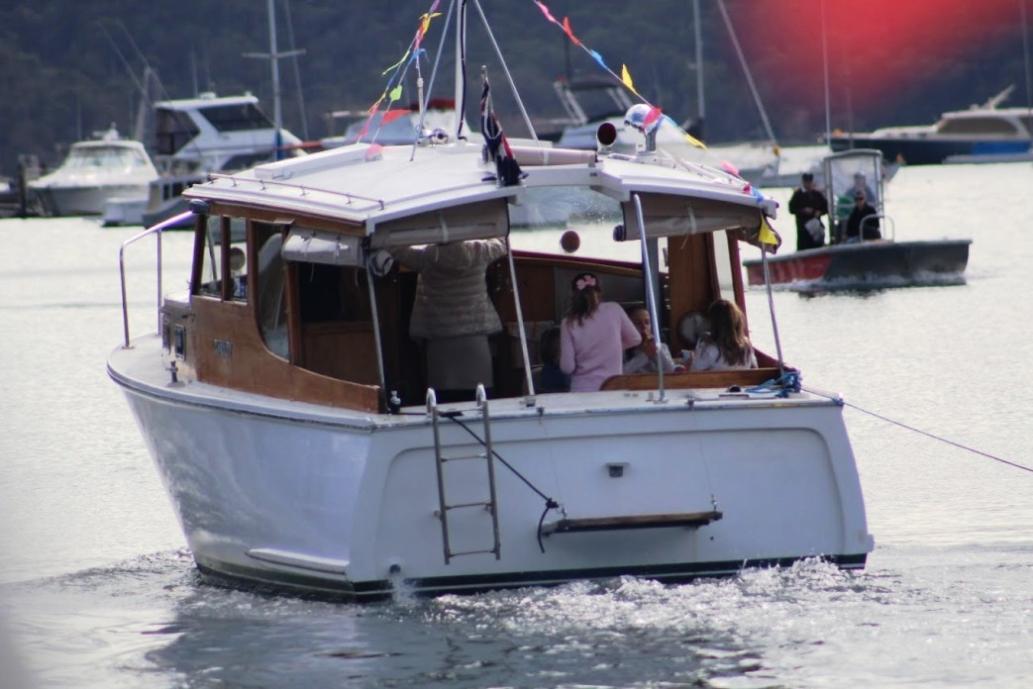 Photos by A J Guesdon, 2016.