January 19 - 25, 2020: Issue 434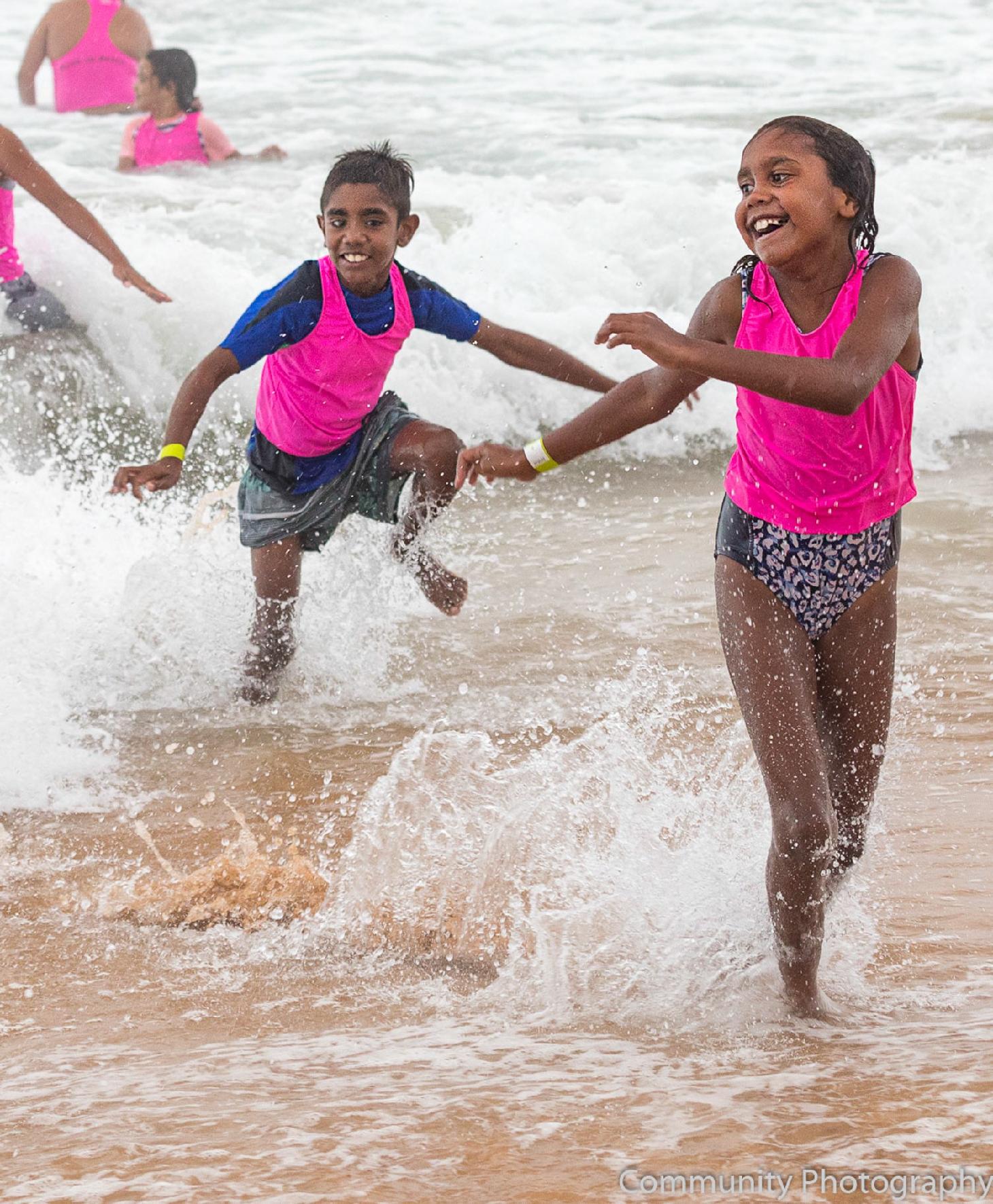 While spending a day at the beach is part and parcel of Australian culture for so many; around 40 indigenous kids from Brewarrina, Bourke, Weilmoringle, and Goodooga far North West NSW are set to experience the ocean for the very first time!
From Friday 17th to the 20th January, the youngsters aged from 7 to 15, are discovering all that the beach has to offer at South Narrabeen; ably assisted by surf life savers and nippers from South Narrabeen Surf Club with support from North Narrabeen, Narrabeen and Collaroy Surf Clubs. As well as competing in classic Nippers events and learning water safety, Manly Surf School will give the kids surfing lessons.
The initiative is part of the Bush to Beach programme, which was founded in 2006, gives indigenous kids a unique opportunity to learn and explore Sydney's beach culture. Made possible entirely by volunteer efforts, donations and sponsorship, the visit to South Narrabeen Surf Club will see around 1,000 meals being served and around 1,000 hours of voluntary work provided.
"The trip is a reward for school attendance and an opportunity for the kids to see that there is another world outside their own community and help develop confidence and self-esteem" said Bush to Beach founder Jack Cannons AM
"Brewarrina and its surrounding areas, including, Weilmoringle, Bourke, Goodooga and other far West NSW towns are disadvantaged by location, droughts, floods and the extreme heat. Its worth noting that Brewarrina and surrounding areas currently do not have drinking water. The trip away provides the children with a special opportunity to explore new places, while learning valuable skills. The educational component of the trip teaches the kids water safety, CPR, basic first aid while making new friends among families from Sydney's Northern Beaches."Jack added.
The Aboriginal Support Group Manly Warringah Pittwater have been fundraising to buy water and then transport it to the town.
"With the help of donations from ASG members, we have been able to buy from Coles at Waratah, Newcastle 10Lt packs of water. ASGMWP members have bought 110 packs and Coles have donated another 20. So 130 x 10 is 1300 litres going to Brewarrina." Neil Evers of ASGMWP explained this week.
The water will be transported west by Brian Brown the Walkabout Barber, a Kamilaroi man from Coonabarabran.
Neil, a descendant of Bungaree of the Broken Bay peoples, always takes an opportunity to visit the South Narrabeen Surf Club when the kids come east and share local lore with them.
Beryl Driver OAM, that Mermaid of Palm Beach, has popped in a few times already too. Even when not on a Variety The Children's Charity B to B Bash Beryl will travel to Brewarrina, Bourke and beyond, that old Holden stuffed with treats and goodies.

The entire Bush to Beach weekend, including transport, outings, giveaways, accommodation, food, fresh fruit and drinks are all organised by the Bush to Beach Committee at South Narrabeen Surf Life Saving Club, with support from generous sponsors.
The Country Women's Association Manly branch has again provided lunch and afternoon teas for the group and have also made up "welcome packs" for the kids. Thank you to EcoDownunder, Random House, Malouf Pharmacy and the other local businesses and people who have supported their efforts.
And most of all, of course - Welcome kids!
Some of the fun had on the beach (already raining - may as well get wetter!) and in the surf club yesterday - all images from Maryan Heffernan, Community Photography - thanks Maryan!