November 19 - 25, 2017: Issue 338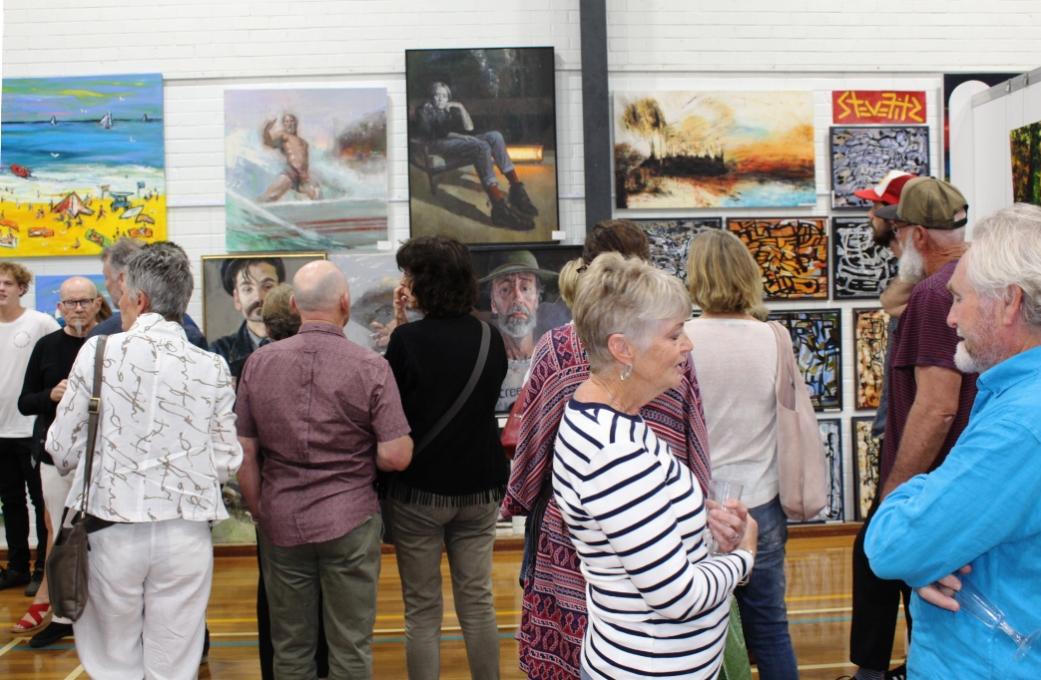 The 13th annual Avalon Art Show opened on Friday morning with some works selling prior to the official opening that evening. Lucky for some - unlucky for those who didn't get there in time to secure their favourite among the brilliant works on sale.
Although the Pittwater Community Arts organisation has folded, the two ladies behind this and each Avalon art Show, Lorrie Morgan and Debby waters, have carried on with Debby taking on all the paperwork and insurances required to run such an event through her Mixed Palette Arts School at Newport.
The range of works ran from sculpture to the sublime glassworks made by Penel Bigg (now working hard as part of the team that ensures the success of the Pittwater Artists Trail) and included Phil Matchem a finalist Archibald works, the vitality captured in
Nada Herman's
works, the scope in
Merediths Rasdall's
and the technique seen in first-time exhibitors, many of whom were on hand to share how these works were created.
A standout was the solid wall of Mixed Media works that have come from the students of Debby's Mixed Palette Arts School along the back wall of the room - the subjects were so diverse, the execution a testament to the tutors at the school and their creators - wonderful.
Some artists were having whole ranges of works snapped up in what is now known as the Mixed Palette Art Show Avalon 2017, proving this annual artfest, which has sold out all spaces and had a wait-list again this year, remains a popular event on our calendar.
Mayor Regan gave a short address in officially opening this years' creative extravaganza, first paying his respects to elders past and present prior to welcoming the numerous VIP's, including Pittwater Ward Councillors McTaggart and White.
CR. Regan praised the level of works on display, stating these extraordinary works are a clear example of how Art is as important as sport to those who live here. The Mayor also praised all those who worked together to make Art a feature of our community, noting it was all these individuals supporting each other that ensured the success of such shows and their longevity.
Mayor Regan exhorted everyone to save up and buy one original artwork each year - a gift to themselves as well as an investment in the growth of Art locally and nationally.
Sums in the million and over were mentioned as being committed towards permanent funding for Arts but no announcement of the long anticipated permanent Art Gallery for Pittwater was made.
In closing the proceedings,
Lorrie Morgan, acting as MC, asked Judy Wilson, the lady who has looked after the team and Artists exhibiting in Avalon Community Centre for 13 years to step forward at the closing of proceedings. Judy was presented with gifts by Debby Waters for always looking after the show and those who work so hard to make it work.
The final day of the 2017 Avalon Art Show and Sale is today, Sunday November 19, from 9 a.m. until 4 p.m. - a great way to immerse yourself in the wonderful
atmosphere
that fills that great hall with great energy from great works again this year.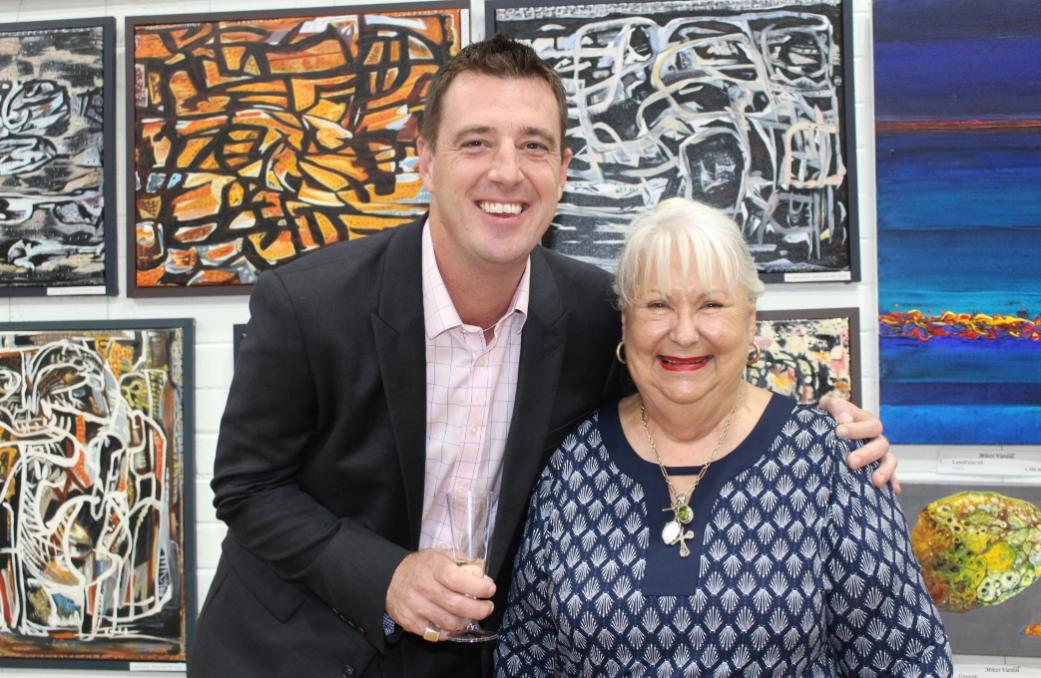 Northern Beaches Council's Inaugural Mayor, Cr. Michael Regan with Lorrie Morgan, former PCA President and still an advocate for Arts in Pittwater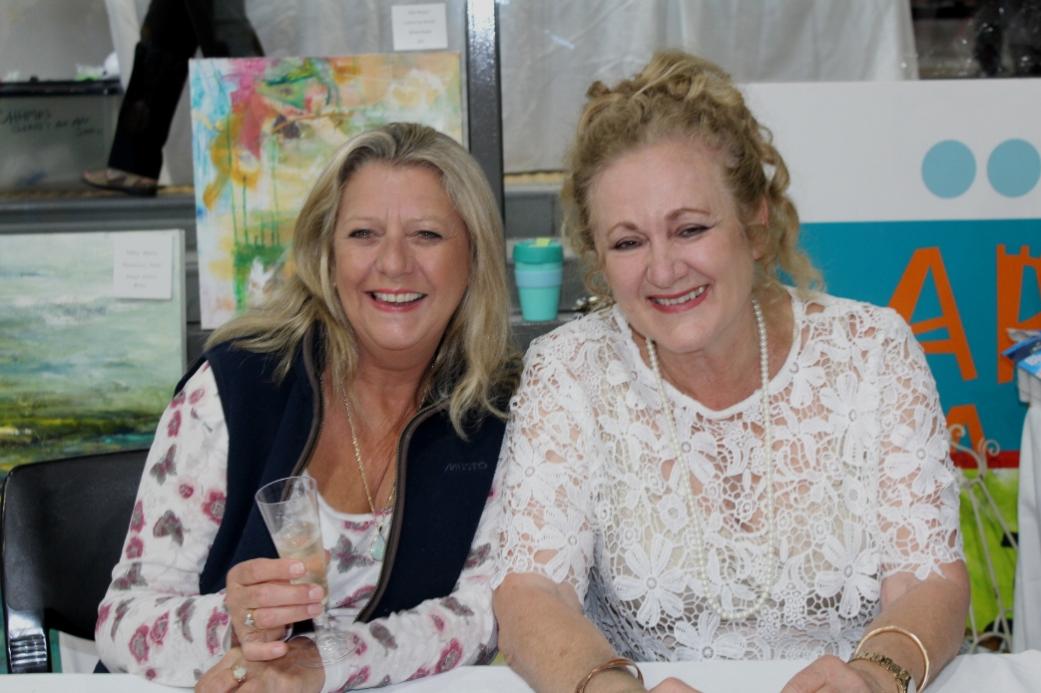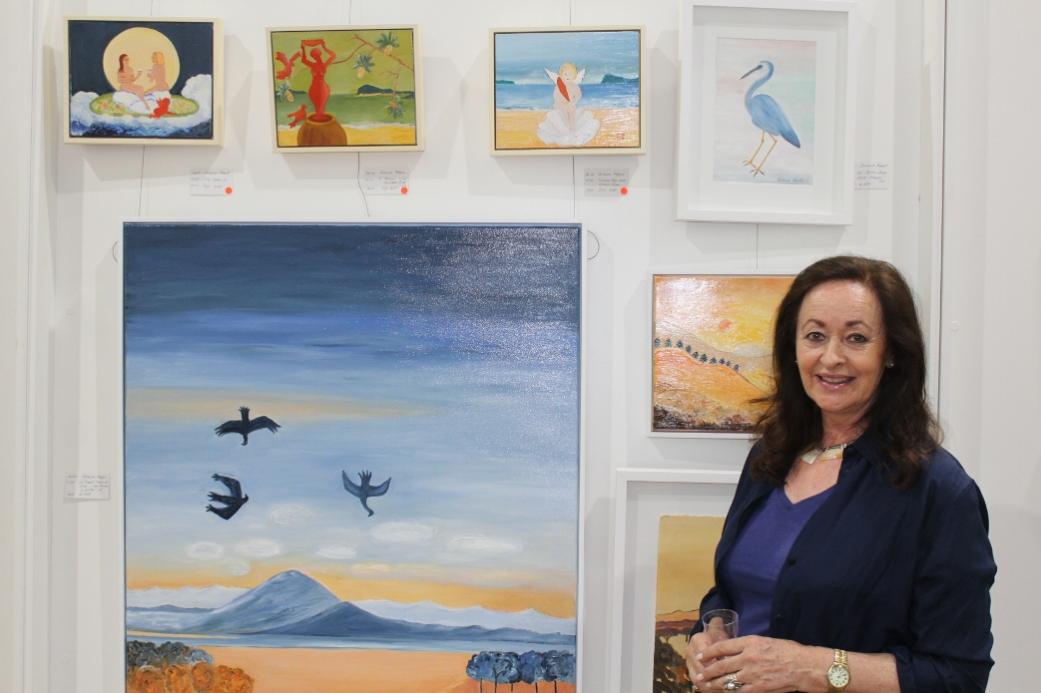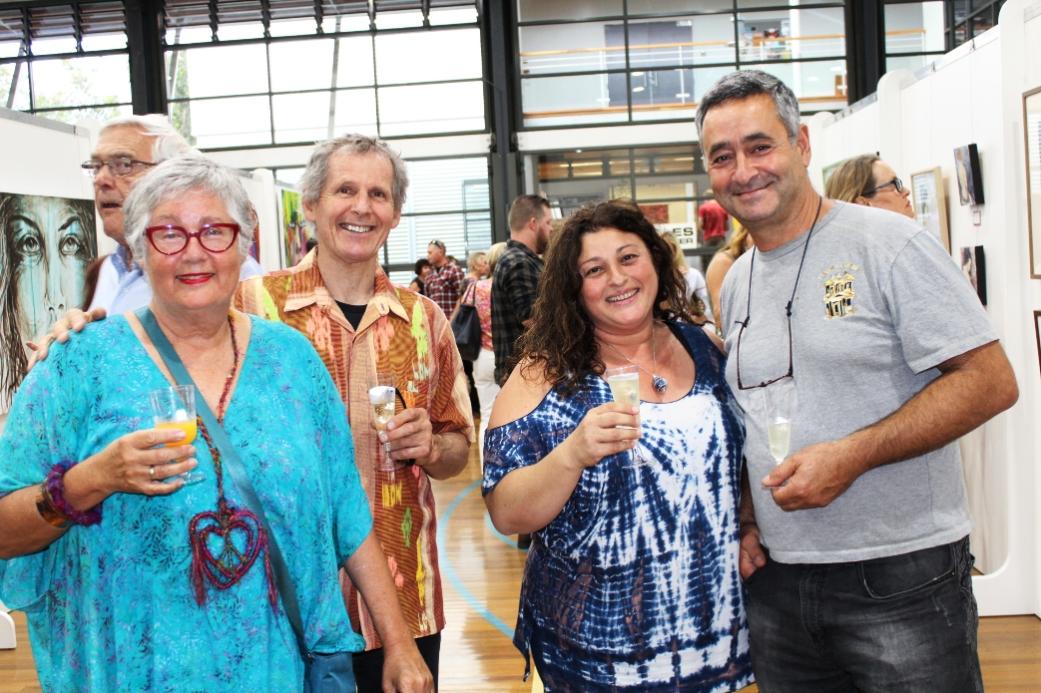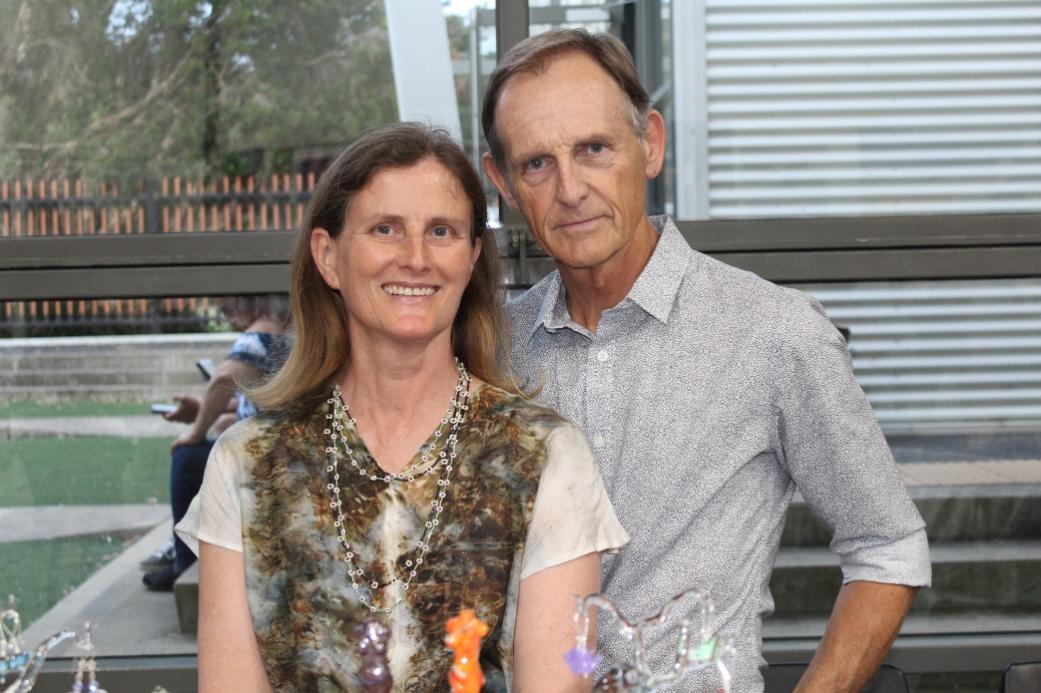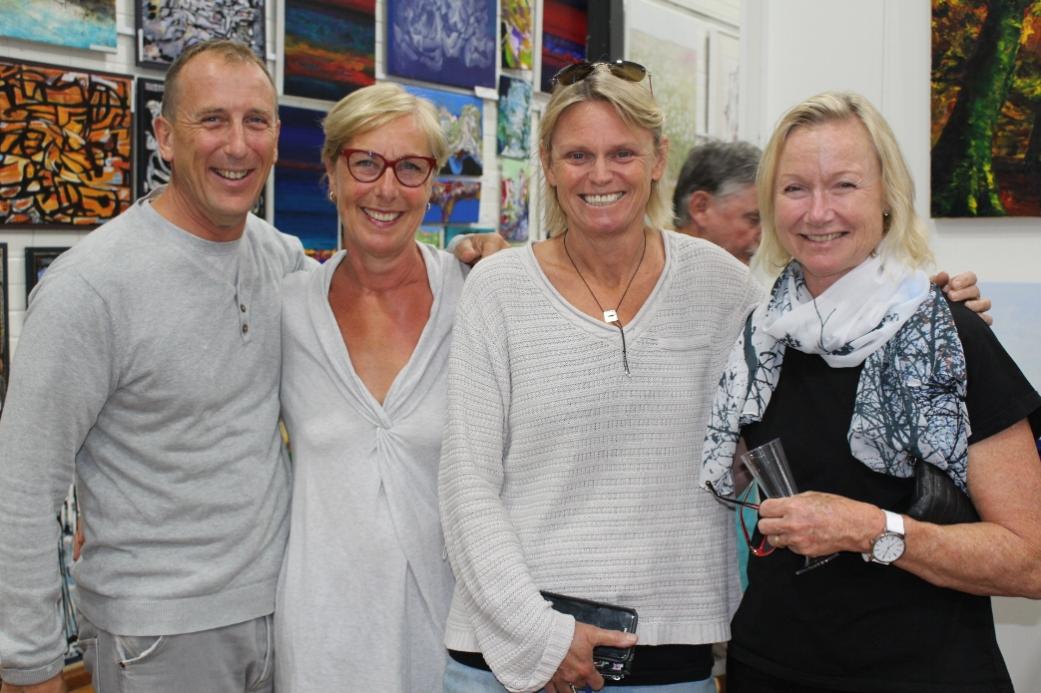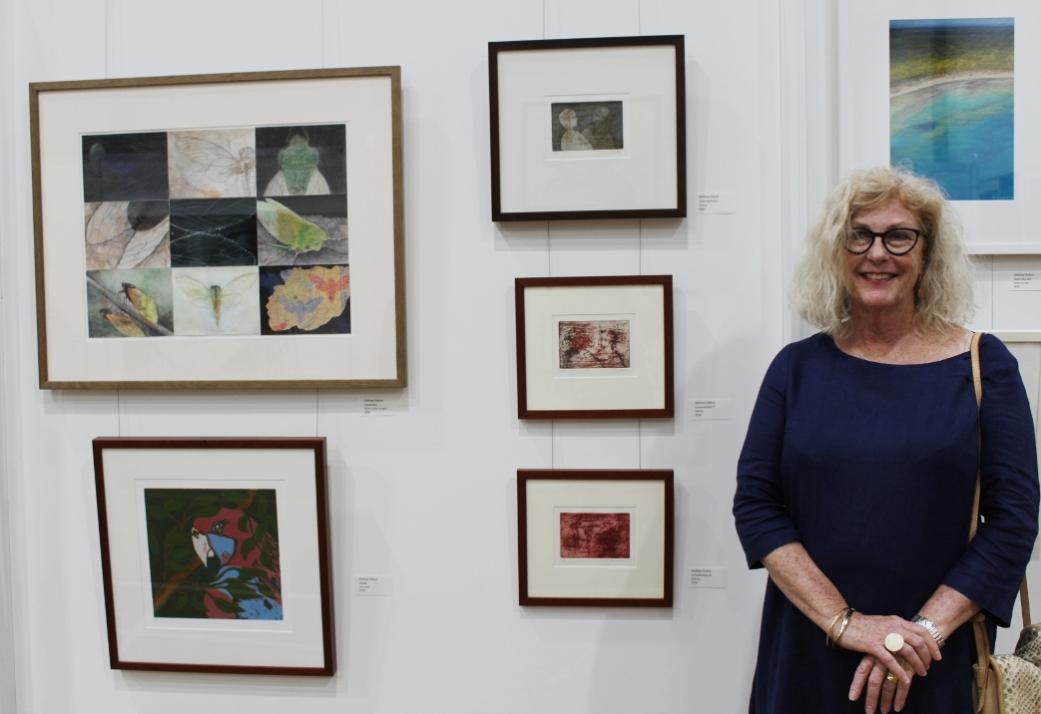 Exhibiting Artist Alethea Deane with examples of her Etchings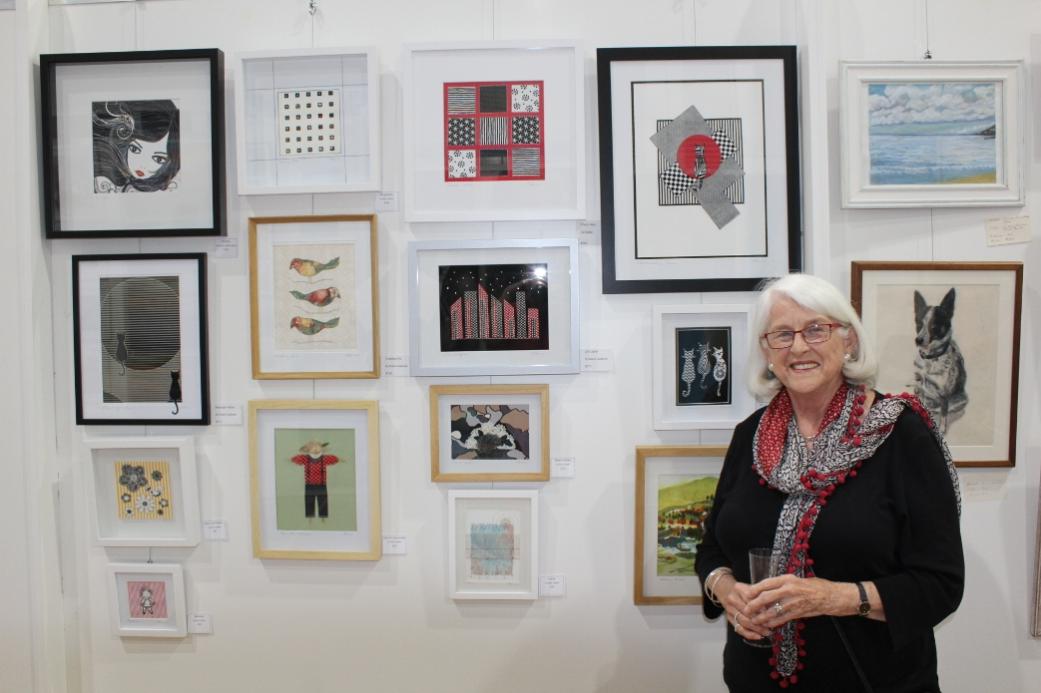 Exhibiting Artist Elaine Caldwell with examples of her Textile Art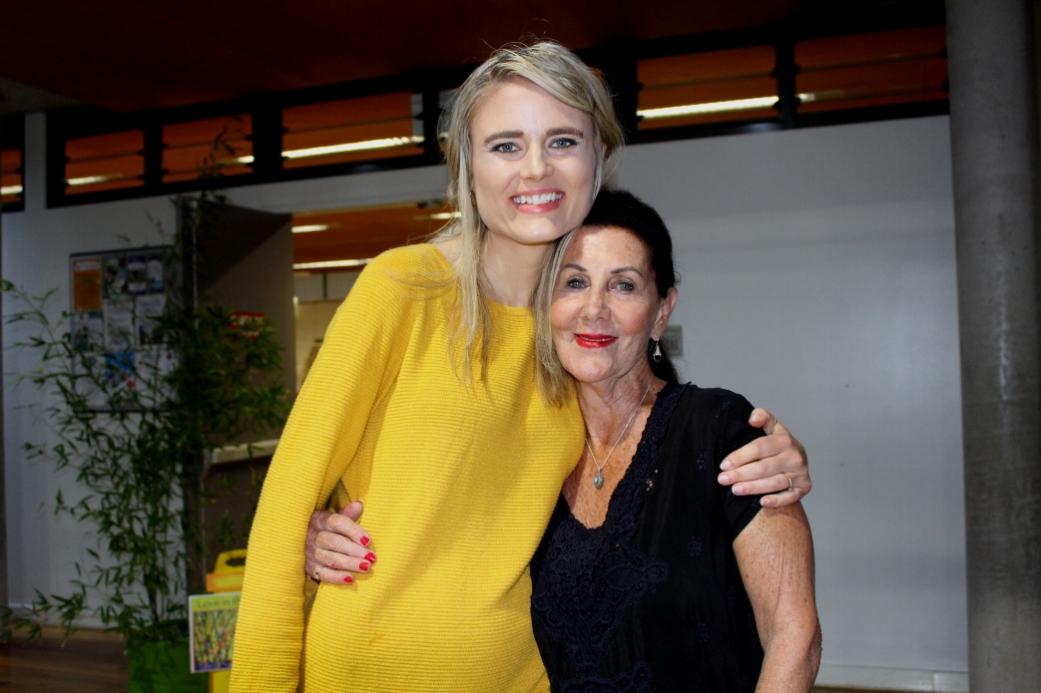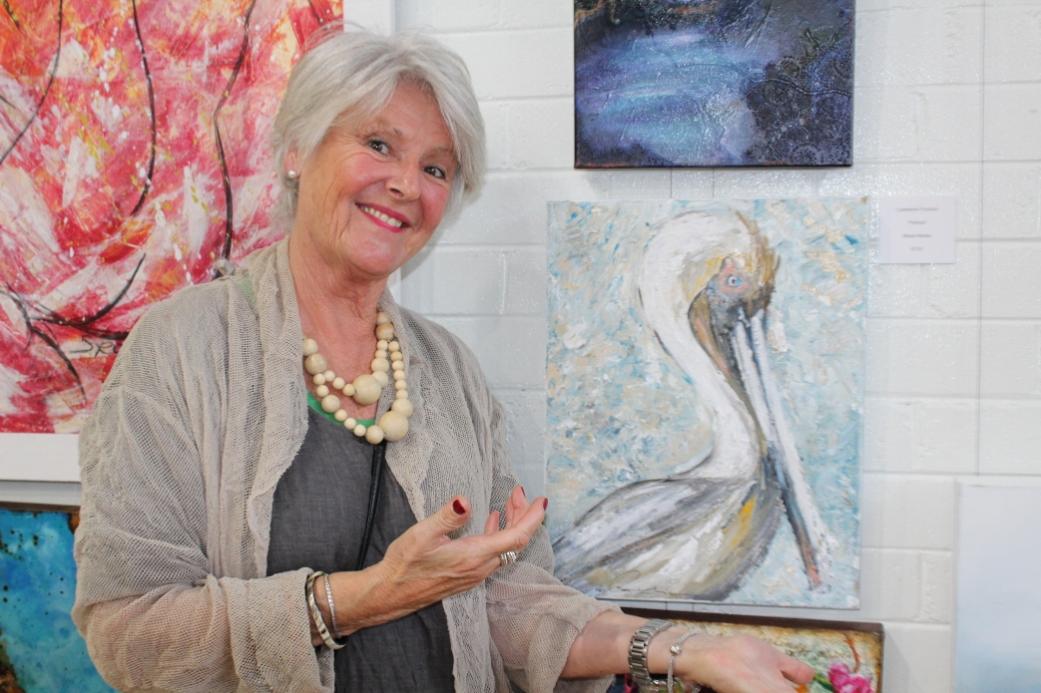 Exhibiting Artist (Mixed Palette student) Catherine Frostick with her work 'Pelican' - Mixed Media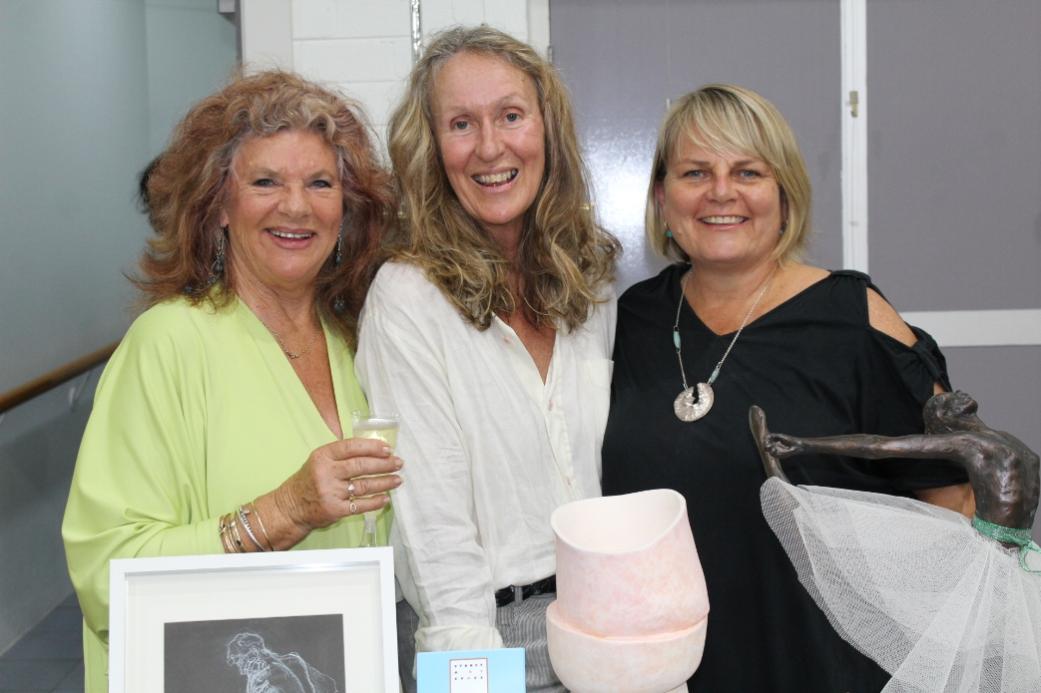 The Ladies behind the ever popular annual
Newport Sculpture Trailblazers
- Patsy
Clayton-Fry, Christine Simpson and Cherry Corr (Sydney Art Space at Mona Vale: Summer School Holiday Workshops and Term 1 Coursework enrolling now) -
Sydney Art Space participants:
Jenny Murphy, Maryanne Logan, Beth Jessup, Marivic Smith, Cathy Cull, David Young, Christina Ambrose-keyes, Graeme Gould, Marg Coleman, Fiona Brien, Jennifer Fisher, Margot Chinneck, Cheryl Cogle and Tina Henry to name a few !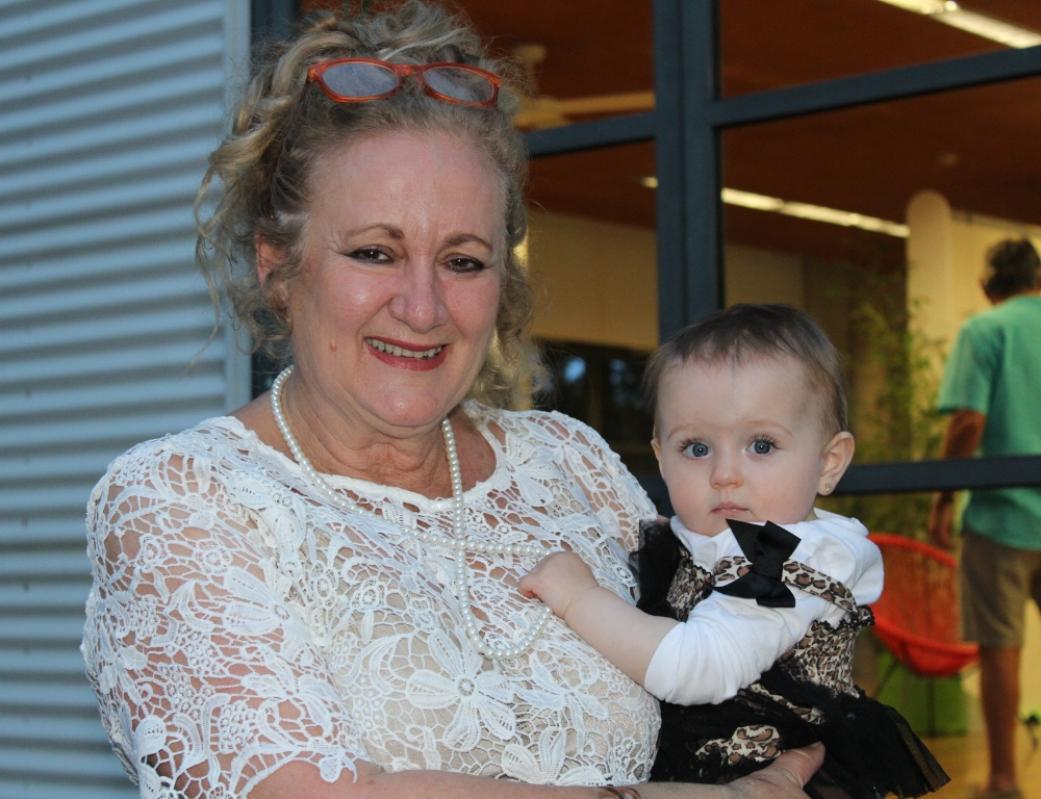 The wonderful Debby Waters, a doting grandmother, proving Art in Pittwater remains a family affair!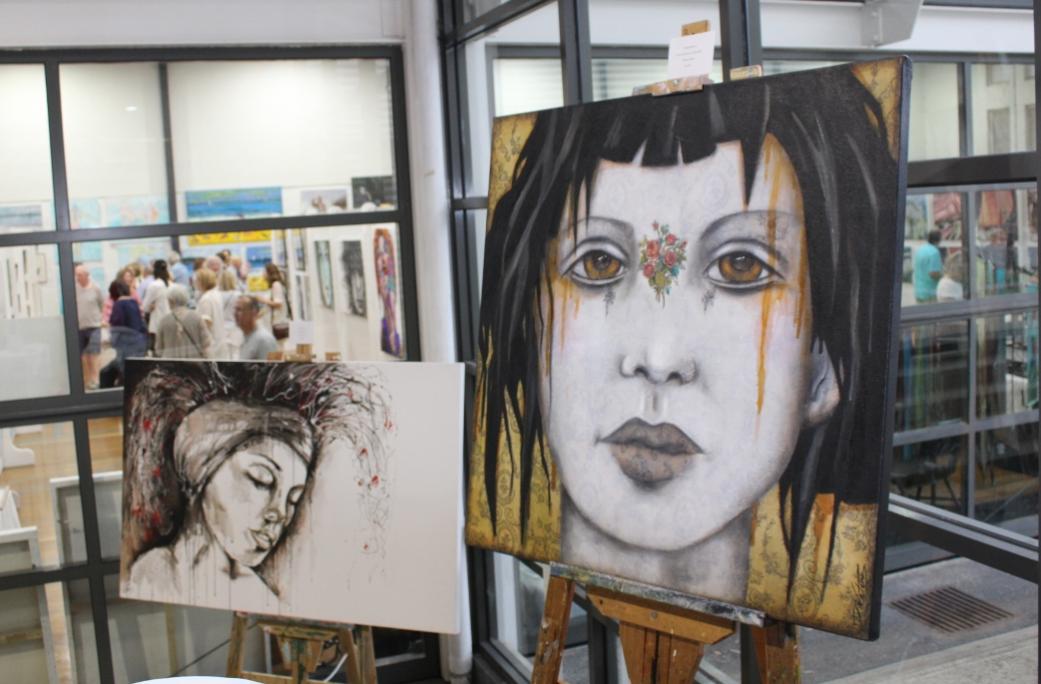 Debby Waters' 'Through the Eyes of a Butterfly (on right) - Mixed Media