April 25 - May 1, 2021: Issue 491
Aussies, Aussies, Aussies - Newport!, Newport!, Newport!; Local Surf Athletes At 2021 Australian Championships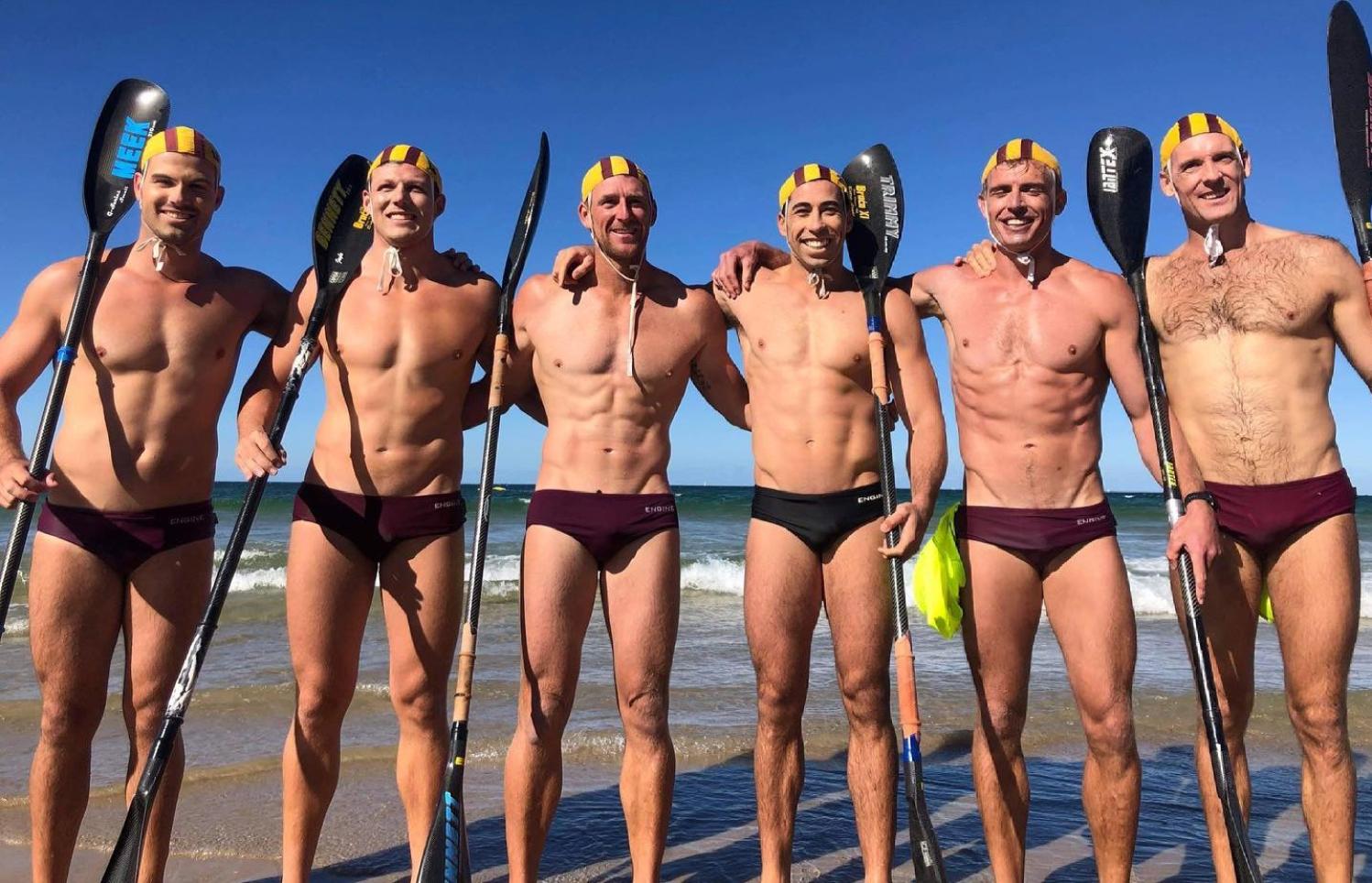 Newport Club rejoice as their Open Men's Double teams took out all podium finishes. After eight years the combination of Luke Jones and Mitchell Trim were finally able to bring home the gold medal they had been after, taking the win over fellow Newport teammates Jayke Rees and Max Brooks (silver) and Greg Tobin and Luke Morrison (bronze). Photo: Newport Kinghorn Surf Racing Academy
When Graeme James Knox, AKA '
The Zom
', was calling the Surf Life Saving Sydney Northern Beaches Branch competition on Palm Beach a few years back he had some on the beach in stiches as instead of his signature call sign; 'Listen up, Listen up, Listen up' he went through a series of calls of 'That's Newport, Newport, Newport, Newport...' in announcing the Opens and Youth competitions and those coming back to the beach in their order. An occasional 'Manly' or 'that's Long Reef' and 'Avalon' would intersperse this sequence but then you would hear another run of 'Newport, Newport, Newport, Newport, Newport, Newport, Newport...'
In fact, when taking photographs on the beach after finals it was pretty easy to have up to 10 or 12 Newport athletes in a row lined up beside each other - all smiling, all supporting each other, all part of the one team - like surf life saving itself. The annual surf sports competitions also make it obvious that if you get into trouble in the ocean then it's one of these lifesavers, keeping themselves in great physical condition and aware of what the water is doing, you want coming to your rescue.
Newport SLSC's Newport Kinghorn Surf Racing Academy has an ethos of 'be the best and enjoy it the most' and this was proved across all divisions and all surf sports at this week's Aussies events in Queensland with members quite literally scooping the pool to collect the gold, the silver and the bronze in some events so that even from here, in Pittwater, you could hear the cheering and the echoes. This Aussies they have come second behind one of Queensland's top clubs in the Open Championships along with winning gold, silver and bronze on the Youth and Masters Championships too.
Aussies Wrap – Day 8 – Friday 23 April:
TRIFECTA FOR NEWPORT IN OPEN MEN'S DOUBLE SKI
Day eight of the Australian Surf Life Saving Championships saw the Newport Club rejoice as their Open Men's Double teams took out all podium finishes.
After eight years the combination of Luke Jones and Mitchell Trim were finally able to bring home the gold medal they had been after, taking the win over fellow Newport teammates Jayke Rees and Max Brooks (silver) and Greg Tobin and Luke Morrison (bronze).
Emotions ran high as they crossed the line, choking back the tears as both men were quick to thank the unwavering support of their families.
Trim said: "My parents haven't missed one race of mine at the Aussie titles in the last 10 years.
"My mum and dad, sisters and fiancée are in the boats, we've got Luke's dad here and his wife and five year old daughter are at home cheering us on," he said.
The Open Female Ski saw Northcliffe's Danielle McKenzie continue her dominance to back the win in the mixed double yesterday with another gold medal today this time with Georgia Laird. The duo last won the title together in 2018 and today were able to get the win over Bulli's Jasmine Locke and Hannah Minogue and fellow Northcliffe teammates Mackenzie Duffy and Tokyo Olympian Jaime Roberts.
In somewhat flat conditions, it was the inspiration of coach and Dual Olympian Naomi Flood that got the pair over the line.
"Floody was always one of the best Australian paddlers, and I always came across her when I was racing for the New Zealand team," McKenzie said.
"It's really cool to have the support of Naomi Flood, and I think she really works hard with us to make sure we gel together – especially when it comes to something like Aussies.
"It's been really cool to see all the girls, and all the Northcliffe teams doing really awesome," she said.
Maroochydore lifeguard Beau Farrell came out of retirement to team up with swim sensation Matthew Palmer to claim gold in the Open Male Board Rescue final.
In front of a home crowd the duo delivered an epic performance for their home Club Maroochydore, with spectators cheering them home to take the win over Charlie Brooks and Zach Morris (Newport) and Matt Bevilacqua and Matt Poole (Northcliffe).
After flat conditions dominated the morning's program, southerly winds picked up to create a small chop and give the men a little assistance on the run home.
It feels absolutely awesome, especially on our home beach. Bringing Beau out of retirement, it's just something really special," said Palmer.
"I think he's been waiting for a few of us boys to get older so he can compete with us. And to pull it off with him, first carnival, is absolutely incredible," he said.
For Farrell, he knows exactly what it takes to be a member of a Board Rescue team, the local lifeguard using the home beach to his advantage.
"I'm the full time lifeguard here, I've probably sat in that lifeguard tower for about 20,000 hours, looking up and down the beach. So it's extra special to be able to do it on home soil," said Farrell.
Mollymook SLSC's Sam Zustovich put on a dominant display in the both the U19 and Open Male Beach Flags, taking out both titles and beating six-time Aussie Beach Sprint Champion Jackson Symonds in the Open Final to the Gold. Zustovich also claimed Gold in the U19 Beach Sprints on Thursday night, with a tally of three Gold Aussie Medals in 2021.
"It feels awesome, I have been training so hard for this. All the years of training and I've finally got it so hard work pays off…especially with Jacko, he's such a good turner, he's always been on point so, yeah, it's awesome," Zustovich said.
_______________________________________
Newport are also the 2021 Australian Lifesaver Relay Champions. The Lifesaver Relay is conducted over a course consisting of a surf boat, a surf ski, a surf board, a swim and a beach sprint, with nine team members. The surf boat leg is always first, and the sprint leg always concludes the race. The order of the other legs is drawn by ballot. Each leg shall follow a course from the beach out to sea, rounding buoys and returning to tag the next leg competitors. Congratulations to Charlie Brooks, Mitchell Morris, Zach Morris, Mitchell Trim, Abby Ballesty, Tara Doyle, Claudia Harris, Ella Smith and Michael King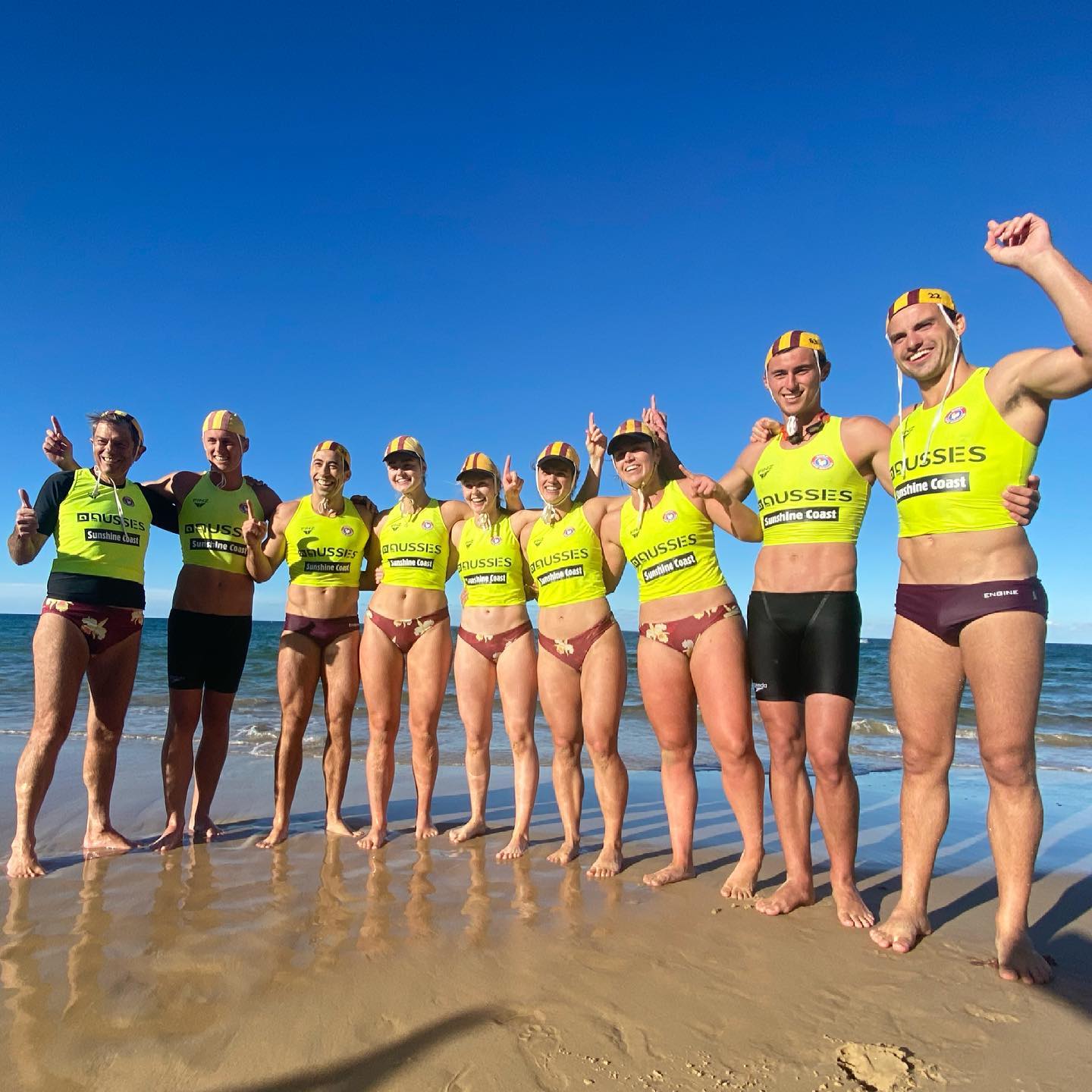 Newport SLSC 2021 Australian Lifesaver Relay Champions. Photo: Newport Kinghorn Surf Racing Academy

On April 21 all the hard work paid off as Charlie Brooks, Jackson Borg and Zach Morris became the 2021 Australian Open Board Relay Champions.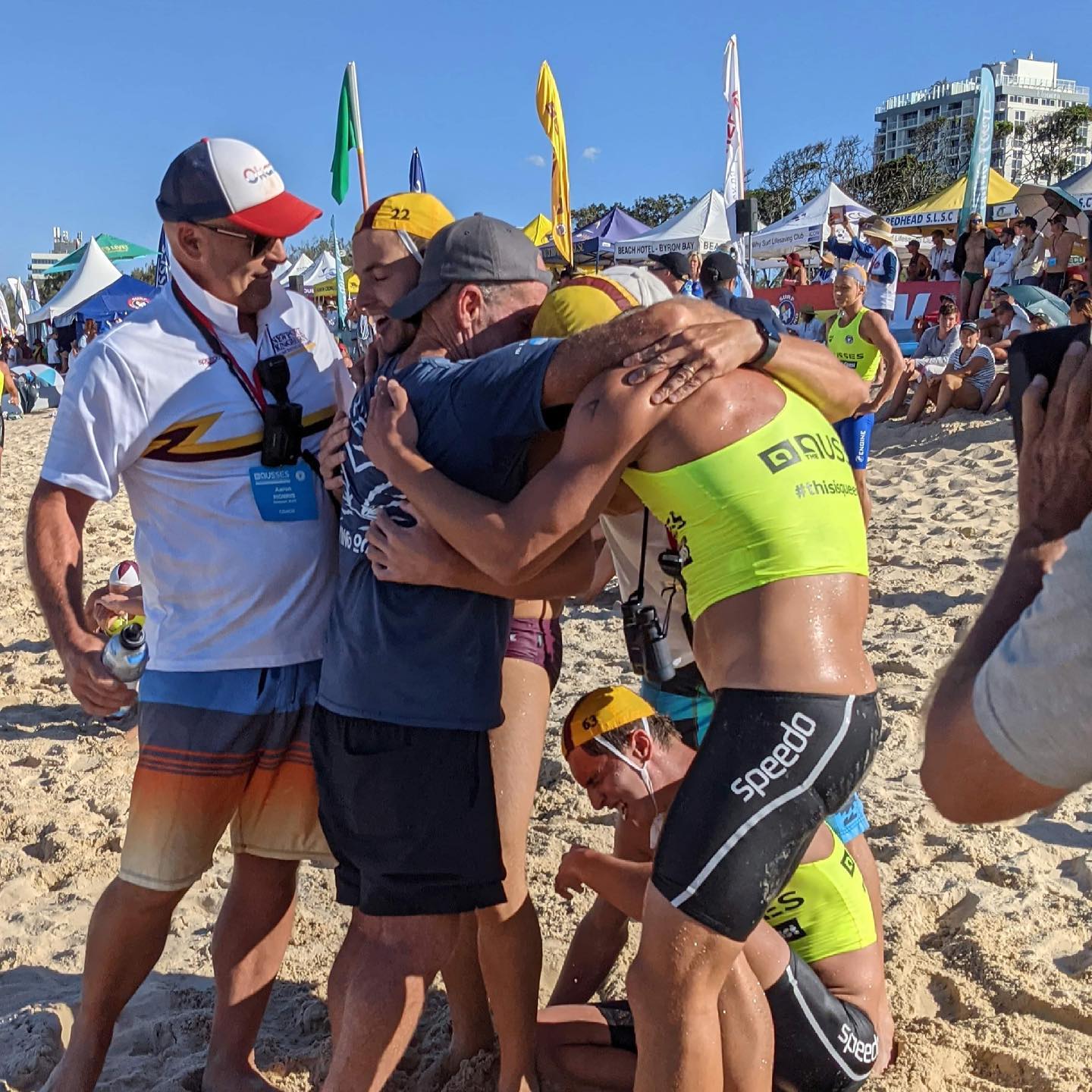 2021 Australian Open Board Relay Champions. Photo: Newport Kinghorn Surf Racing Academy

After a run up the beach, Newport's Zach Morris said: "That was tough as, but we've been doing flat water sessions, like 500 metre maxes. I knew I had to work it hard off that last can to try and win it.
"I didn't want to spend all my biscuits because I knew I probably would have died coming back in. So I sat behind Tex, and just conserved my energy. But I'm a sprinter on the board, and I just sprinted all the way back in from the last can.
"This is the first time the open (Newport) boys have won the board relay at Aussies, so it's a pretty good feeling to come away with the win there," he said.
Day 3 Open Championships – April 22nd - Newport secured silver in the Mixed Double Ski final. This was the return of the 'Macs' with Northcliffe's Mackenzie Hynard and Danielle McKenzie powering home to take the gold medal ahead of Newport's Jemma Smith and Mitchell Trim and North Bondi's Brianna Massie and Jackson Collins.

Saturday April 24th 2021 has started out well for Newport SLSC with Sascha Taurins becoming the 2021 U19 Single Ski winner in the Finals Day for Opens events not yet completed and Bailey Clues following that up with gold in the U17's single ski.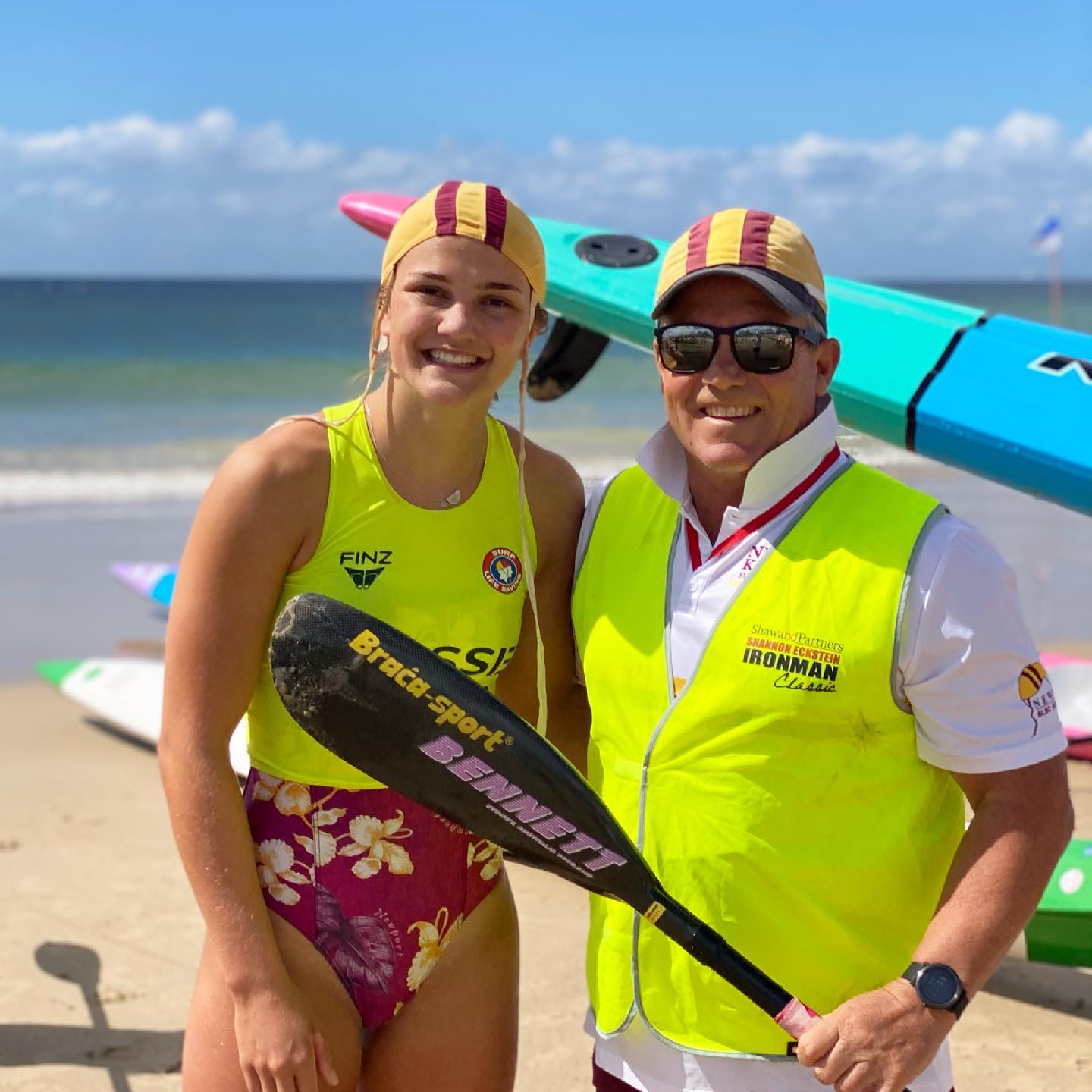 U/19 Single Ski CHAMPION Sascha Taurins. Photo: Newport Kinghorn Surf Racing Academy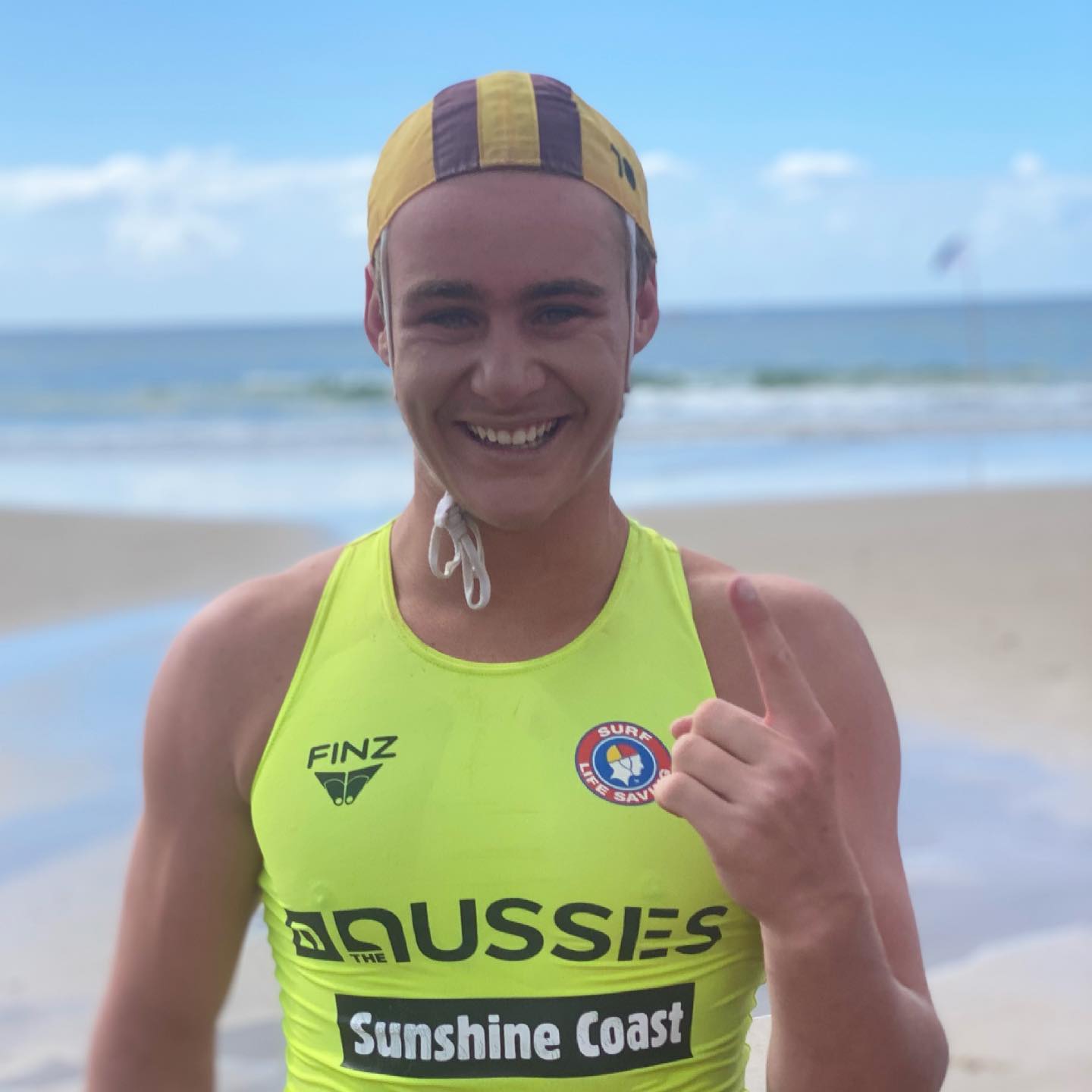 U/17 Australian Single Ski CHAMPION Bailey Clues. Photo: Newport Kinghorn Surf Racing Academy

On the final day of competition the medals came tumbling in. Newport's U23 Womens Surf Boat crew, Newport Thunder, have backed up the gold they won at the 2019 Aussies with another gold this year, meaning they have won the Australian Championships consecutively, the 2020 Aussies having been cancelled. Newport SLSC's Newport Thunder, Michael King Sweep, Abby Ballesty, Tara Doyle, Claudia Harris and Ella Smith have excelled for years in this sport and that's this crews' second gold for this Aussies.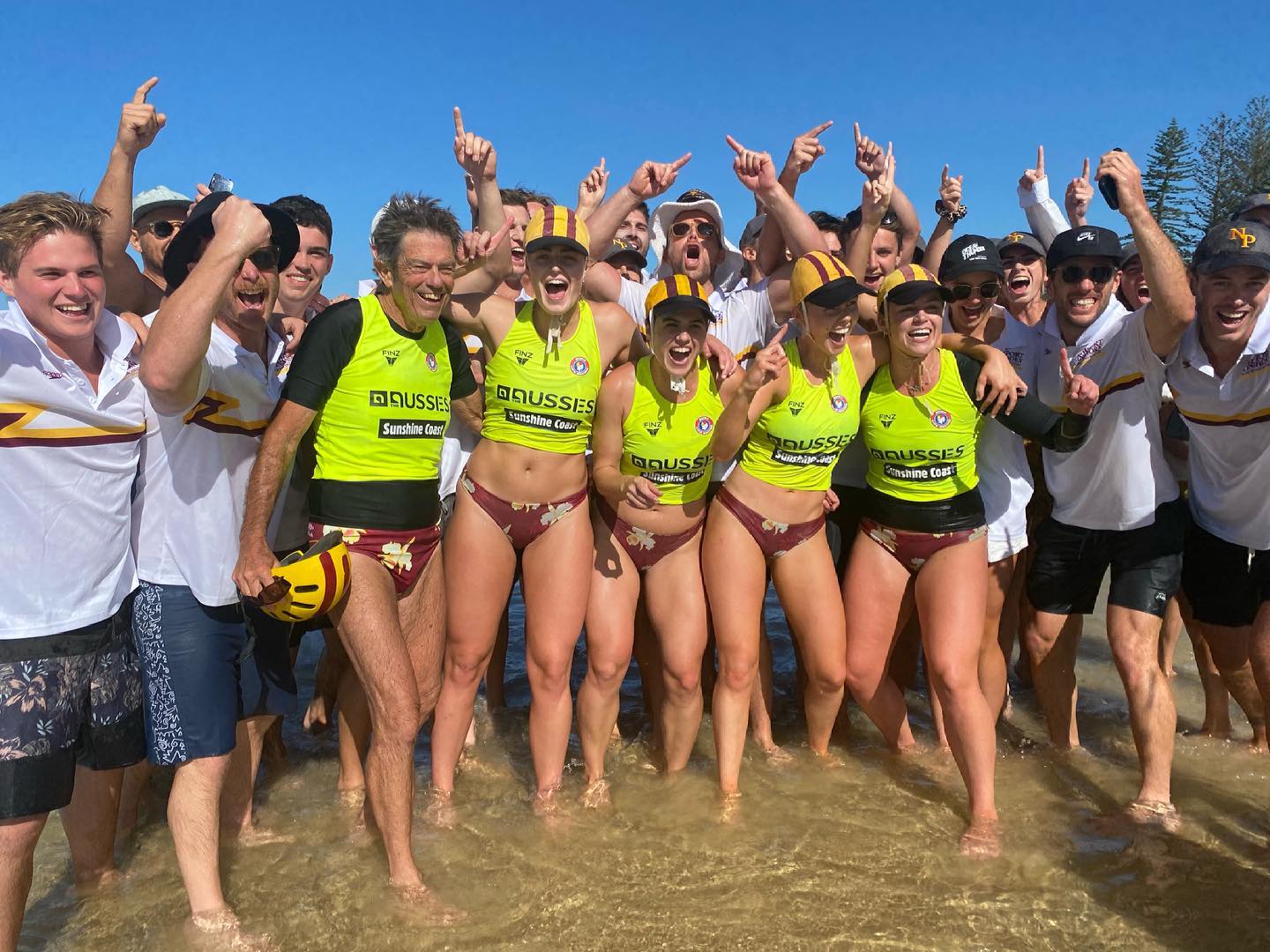 Gold for Newport SLSC's Newport Thunder, Michael King Sweep, Abby Ballesty, Tara Doyle, Claudia Harris, Ella Smith - Australian Champions 2021. Photo: Malcolm Trees/Team Navy ASRL
Sweep Michael King said on Monday;
''Newport Thunder are now back to back Australian u23 womens surfboat champions, reinforcing their 2019 win with a powerful performance at Alexandra Hds last Saturday. The crew were also part of the winning Lifesaver Relay team.
The season has been disrupted with covid lockdowns and injury, but the crew showed resilience and unwavering self belief to overcome a red hot final.
Instead of starting the season post SNB lockdown at Manly carnival in January, the crew had to withdraw as bow, Ellie Clubb, making sandwiches the night before, dropped a knife and stabbed her foot. Three weeks later and all healed, the crew had their first race together at Ocean Thunder, Ellie jumped out of the boat and broke her ankle. After a frantic search, Ella Smith (Bilgola) joined Tara Doyle, Abby Ballesty and Claudia Harris in the boat.
The Lifesaver Relay is a whole of club event, surfboat, swimmer, board and ski paddlers and a sprint finish. The girls finished their first leg a close third and sent of the excellent Newport water team of Zach Morris, Charlie Brooks, Mitchell Trim to set Mitch Morris sprinting along the beach and into the arms of an exultant Newport crowd.
In the u23 final, by the last one hundred metres it was between Newport, Dicky Beach (Qld) and the always strong Palm Beach Panthers. Newport had the gas to take it up a notch and crossed the line a length clear.''
Kayaker Jemma Smith (Newport) has her sights set on an Olympic debut in Paris, but today it was all about the surf on Finals Day for her. Jemma managed to cross the line in front of current World Ocean Racing champion from BMD Northcliffe Danielle McKenzie.
"That was one of the races that I really wanted to go out there and put a really good race together," Jemma said. "It was all just about putting a good race together, making sure I got off the beach nice and clean. I'm absolutely over the moon that I managed to cross the line in front.
"It's been phenomenal to see the depth of women's ski paddling here this week, it's been super tough to make it through all the rounds. I paddle alongside a lot of these girls week in and week out in kayaking and in surf, so it's just awesome to see," she said.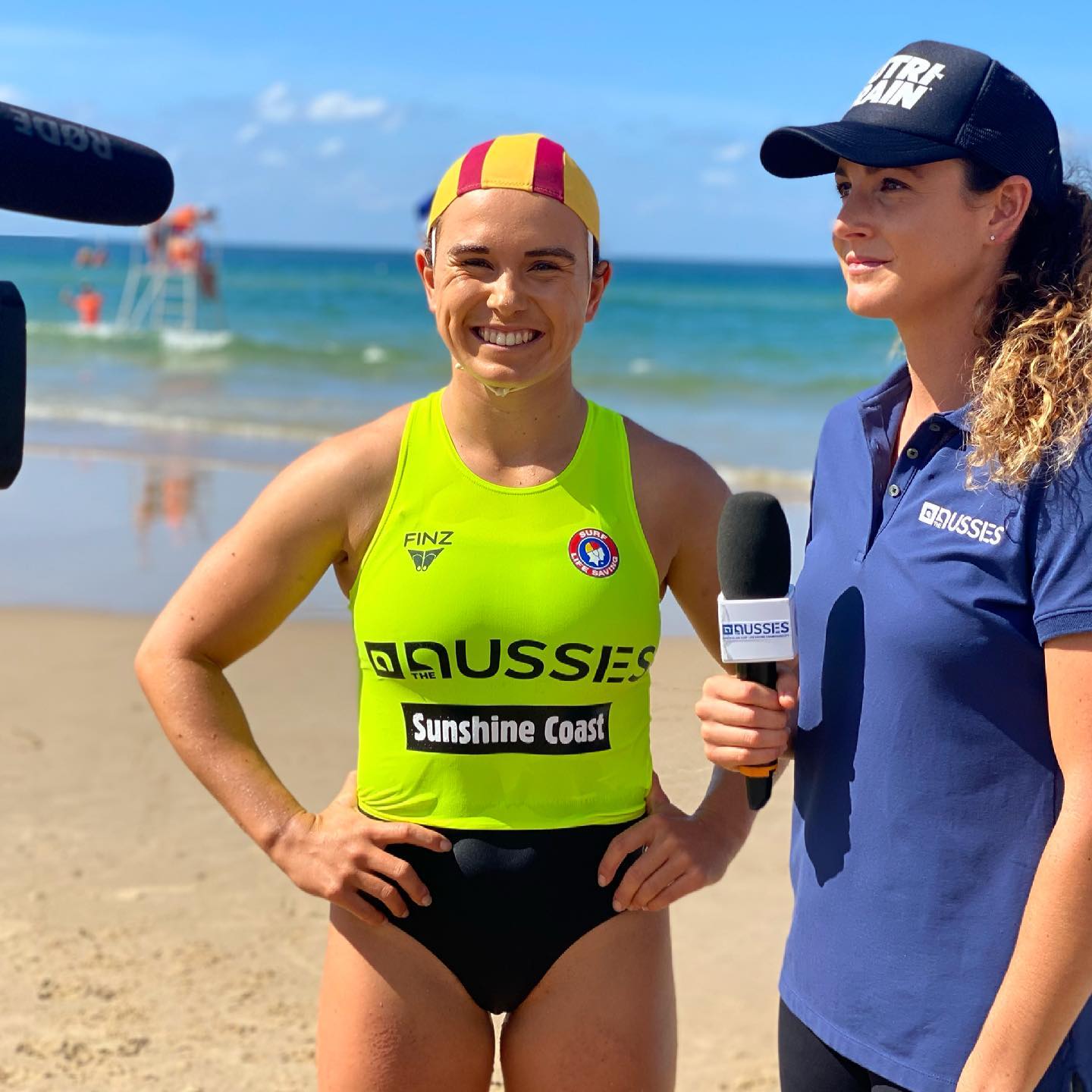 Open Ski Champion 2021 - Newport's Jemma Smith

Congratulations to Newport who took out second place (269 points) in the Open pointscore behind Northcliff QLD (437 points).

South Curl Curl have also swept the pool in the Surf Boat finals. Their Under 19s, South Curl Curl Humps and Bumps; Mark Spiteri, Braede Cox, Malawi Warneford, Vivienne Saunders and Nicola Berry, their Open Male crew, South Curl Curl Death Riders; Rob Lowery, Trent Rogers, Jordan Thurlow, Michael Egan, Craig McCarthy, Brady Holland, Kristofer Martyn, Owen Sheather, Samuel Lowery, Jacob Witty AND their Under 23's Male crew South Curl Curl Lamp; Rob Lowery, Harry Andrew, Jethro Mulder, Tremayne Chivers, Zac Lowery, Brady Holland, Kristofer Martyn, Owen Sheather, Samuel Lowery, all took gold on the final day, April 24th.
Palm Beach SLSC's Palm Beach Plumbers; Peter Spence, Samuel Holmes, Hunter Graham, Daniel Johnston and Joshua McGuiness, secured the silver in the Under 23's - more great things from another great boat division in another great club.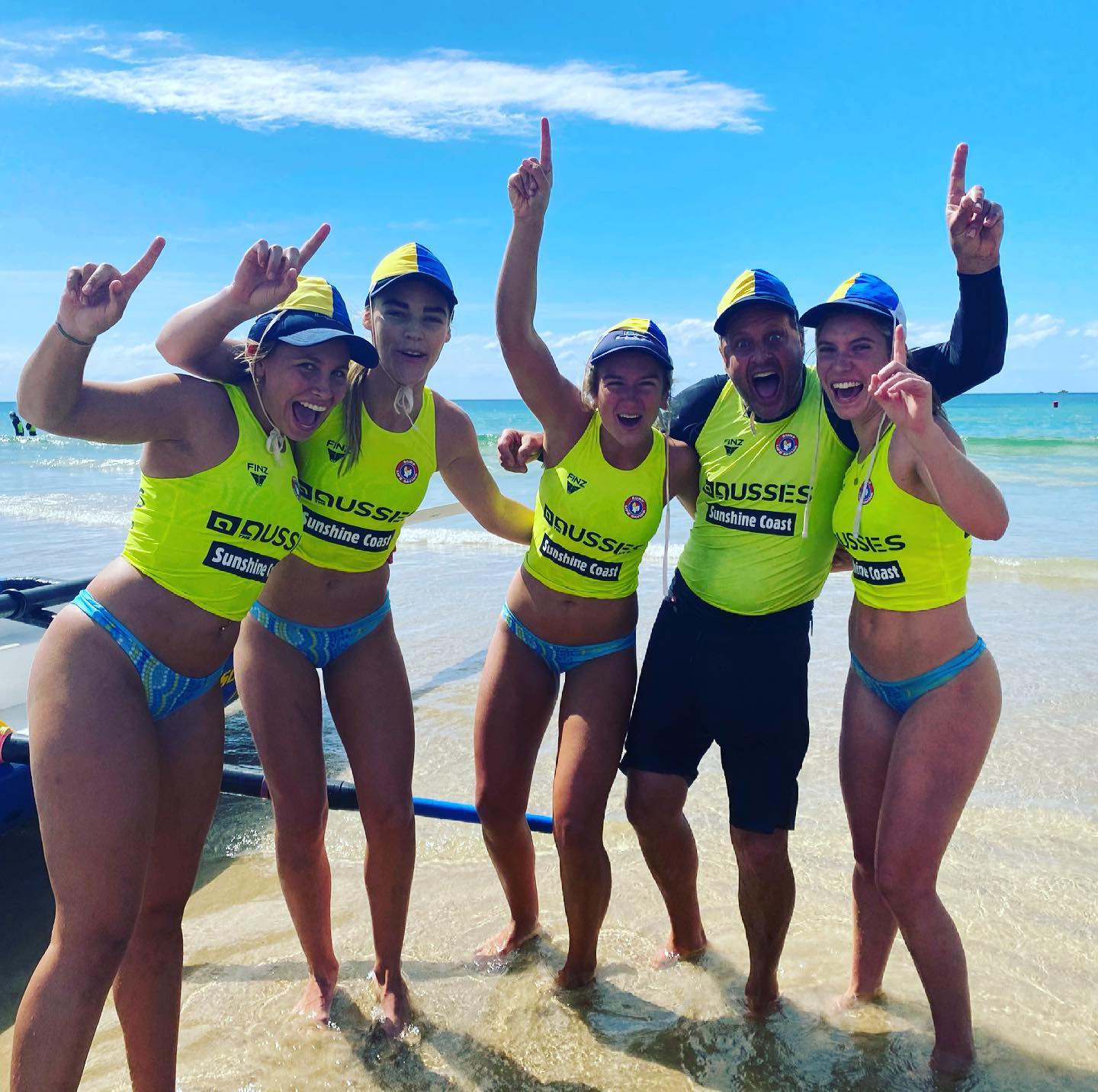 Under 19's South Curl Curl Humps and Bumps. Photo: Malcolm Trees/Team Navy ASRL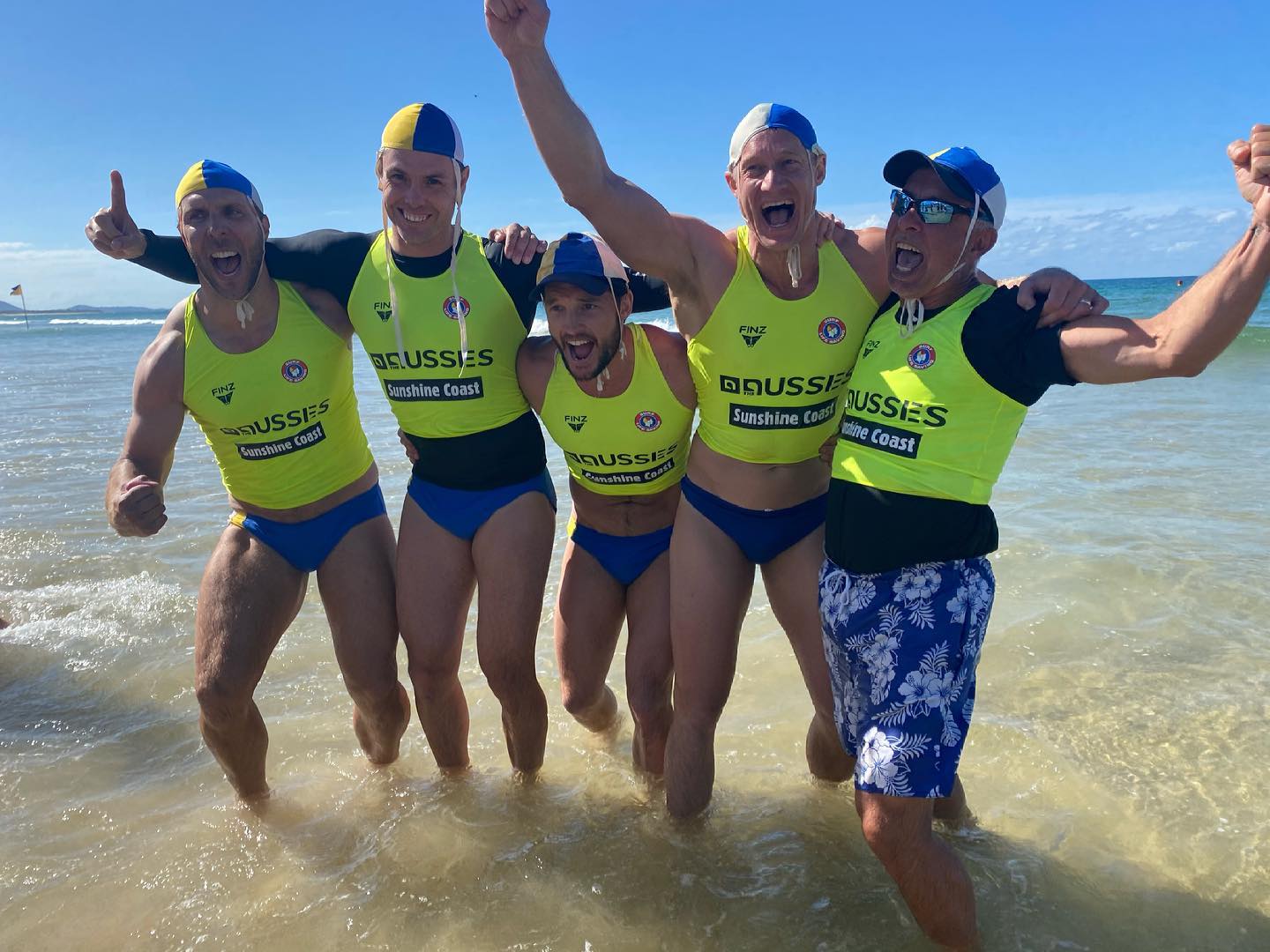 Open Male crew, South Curl Curl Death Riders. Photo: Malcolm Trees/Team Navy ASRL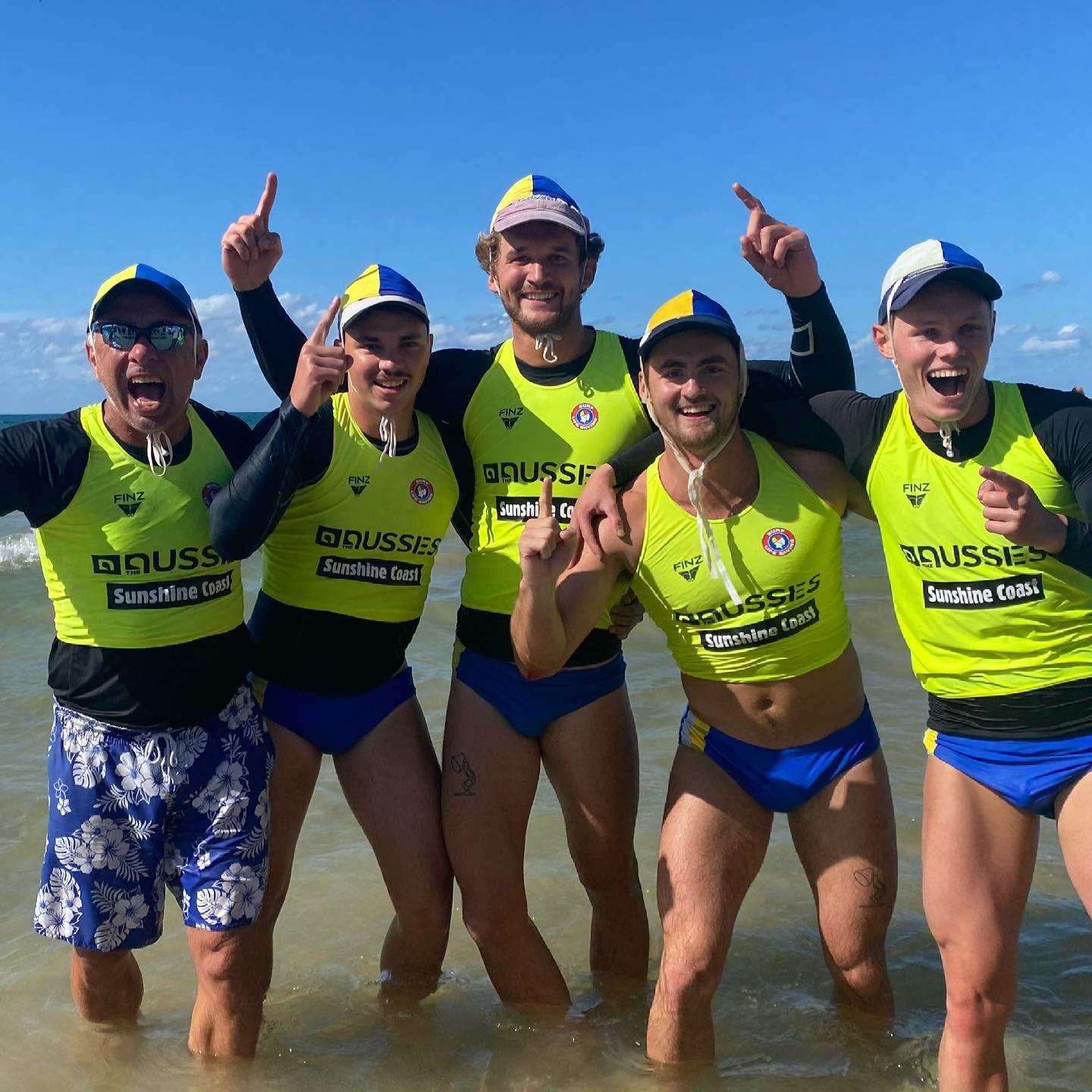 Under 23's Male crew South Curl Curl Lamp. Photo: Malcolm Trees/Team Navy ASRL
Youth Championships 2021
Day 1 of the Youth Championships, April 16, saw Newport's Conner Maggs commence his club's campaign with a bang securing silver and then following that up with gold in the U/15 Male Surf Race.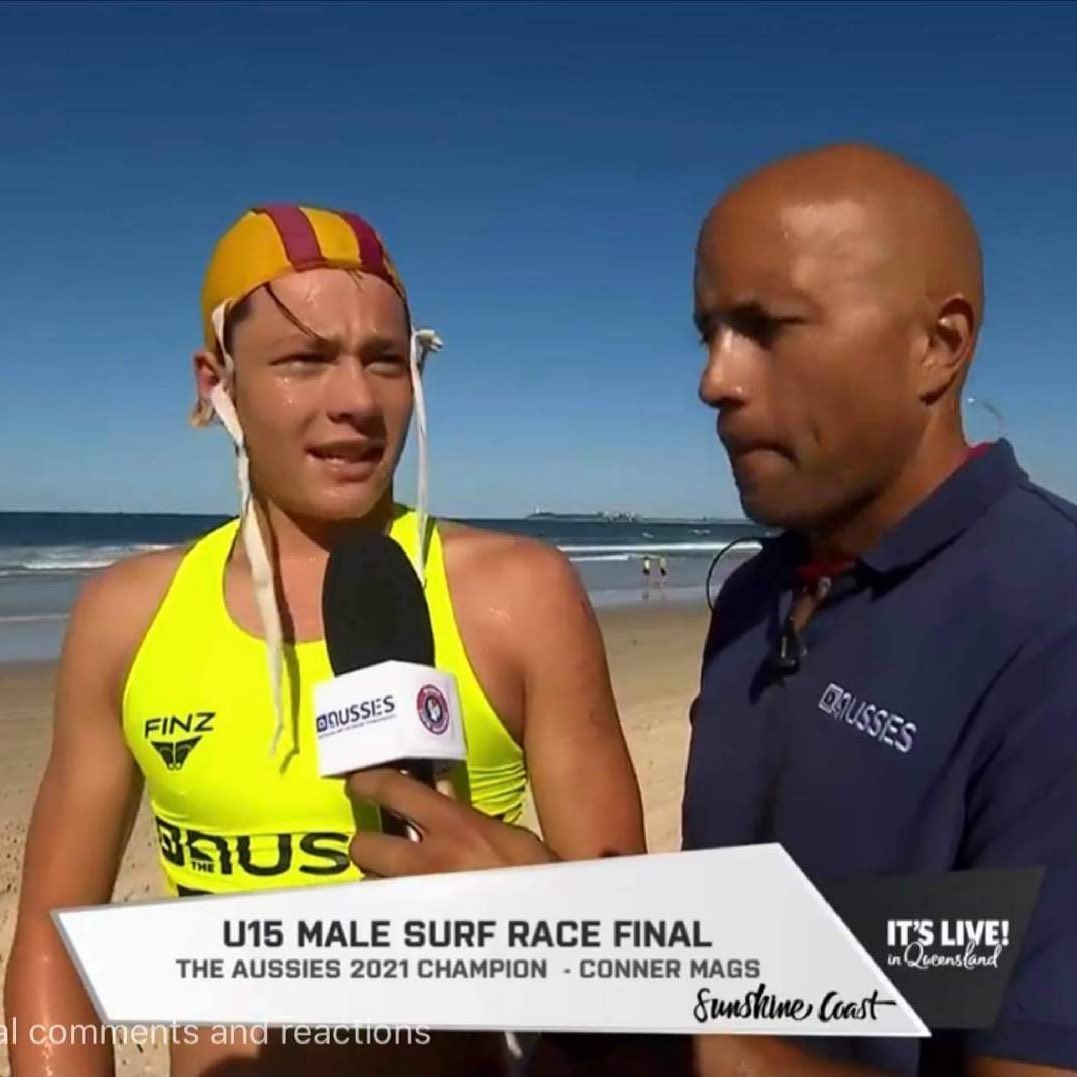 Conner was also part of the gold medal winning U15 Male Board Relay Team A for Newport along with Lex Raffles and Joshua Kerr. Joshua and Conner also took gold in the U15 Male Board Rescue.

South Curl Curl's Logan Howes is the 2021 U15 Male Champion Lifesaver - gold for him too.

In the U14 Ironwoman final, a close run up the beach saw North Curl Curl's Dominique Melbourn claim her first Australian gold medal after taking silver earlier in the day in the swim race.
"It's such an unreal experience and I'm so lucky to have achieved the Australian title," Dominique said. "It's surf and anything can happen, so I wasn't confident until the end – but once I got down that last wave I got pretty excited.
"The club is really a team environment and we all work together so well, pushing each other through training. But nothing pushes us more than our coach Michael Clues. He's such a determined coach and he just wants the best out of us and as it's shown so far this weekend he's definitely done that," this Aussies gold girl said.
Masters Championships 2021
Other local club's members have been doing well too.
Newport's run of gold also shone in the Masters Championships with gold in 70-74 yrs Male Beach Sprint for Ted Smithies. Queenscliff's Robert Wilson also made the final in this event and added some points for his club. Newport's Tristan Conn won silver in the 35-39 yrs Male Beach Sprint. Newport's Nick Carroll won points for the club in the 60-64 yrs Male Board Race, and was part of the bronze winning team of Team A; Darren Warrener, Nick Carroll, Kevin Flood and Laurence McCoy in the 170 yrs min Male Board Relay.
Newport also took gold in the 110 yrs min Male Single Ski Relay by Team A; Jamie Beavis, Luke Jones and Greg Tobin. Manly secured bronze in this same event through the paddling of Marc Pasques Villalba, Kendrick Louis, Grant Ellison.
Manly Master's Team A; Stewart McLachlan, Chris Morgan and Kendrick Louis also won gold in the 110 yrs min Male Board Relay.

Warriewood SLSC's sprint team won back the Australian relay title by a record margin on the Sunshine Coast. The team secured around half the grid of the 45-49 individual final. Galloping Adam Gee had a bad run but Christopher MacDonald and Ben Hargy rose up for their first individual medals. Iain Archer replicated his previous success in the 40-44's, adding points for Warriewood and Bauder stayed strong in the final stretch. While in the 45-49 yrs Male Beach Sprint it was Collaroy's Nathan McKay for the gold, Warriewood's Macdonald winning silver and fellow Warriewood SLSC athlete Ben Hargy for the bronze. Warriewood's Adam Gee also made this final.
Not to be outdone by the boys Warriewood's very own Vice President Jen Spencer and WSLSC junior board coach Mel Brock had an exceptional Aussies masters campaign as part of the Manly team with the following results: Teams - 110 years Board Rescue 2nd (Jennifer Spencer, Rachel Crerar and Melanie-Jane Brock), Single Ski Relay 5th, Taplin 3rd, Board relay 2nd, Jen - Iron 2nd, Surf Swim 3rd, Board 3rd, Mel - Single ski 4th, Board 5th, Double Ski 2x 2nd.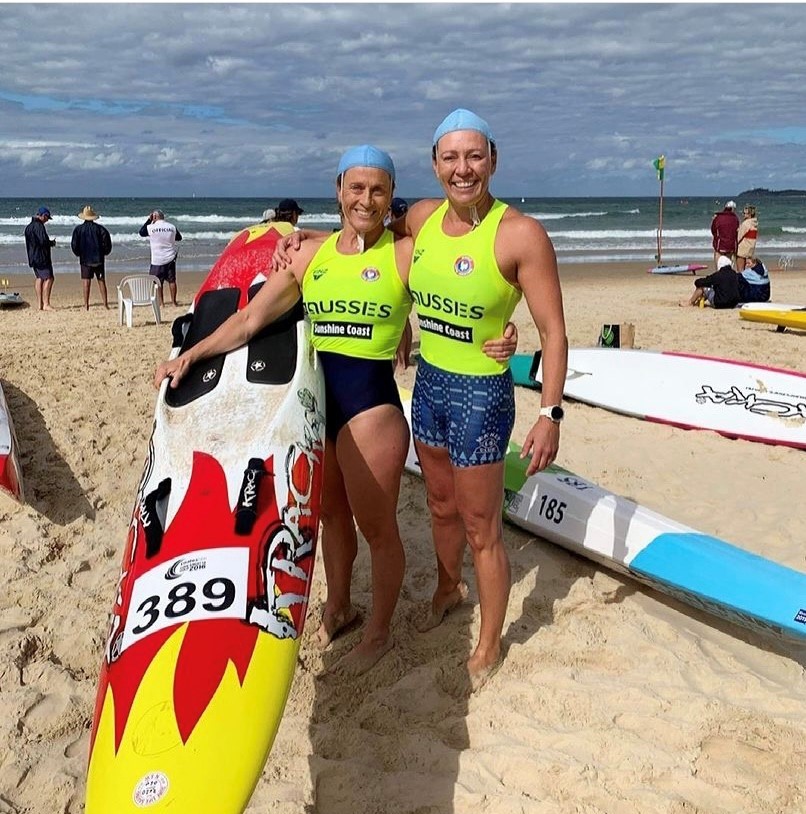 Jen and Mel. Photo: Warriewood SLSC
In the 50-54 yrs Male Beach Sprint Queenscliff Masters Michael Ged and Brian Dolly won gold and silver respectively for their club. Queenscliff's Linda Burrell won gold in the 60-64 yrs Female Beach Sprint with Collaroy's Linda McDowell securing the bronze in this division. In the 60-64 yrs Male Beach Sprint Queenscliff's David Shearsby won the silver medal - fellow club member Ross Collins also made this final.
In the 55-59 yrs Male Beach Sprint SLS SNB members, Queenscliff's Stephen Nelson and Manly's Nigel Kassulke won gold and silver. Queenscliff's Stephen Hoy also made this final, bringing home points for his club.
In the 55-59 yrs Male Beach Flags there were no local medallists, however, Avalon Beach SLSC's Jean Harper put some points against his club's name. Collaroy's Philippa Wight won bronze in the 55-59 yrs Female Beach Flags. Collaroy's Miho Kawasaki continued her club's success on the sand, winning silver in the 55-59 yrs Female 2Km Beach Run.
Avalon Beach SLSC had a Club first on Thursday, April 22nd with a Surf boat relay final appearance. The Team did an amazing job coming away with a 4th at the Australian national titles on the Sunshine Coast. In the Masters events Chris McGuckin won bronze in the Ironman and silver in Aussies 65 years Board race. Julia Jones-Hughes of Avalon Beach SLSC also added to her club's point total in the 35-39 yrs Female Board Race.
Placing equal 3rd in the 160 yrs min Female Surf Boat event were Avalon Beach SLSC's 'Avalon Beach D Bs'; Melinda Akehurst, Stephanie Stoddard, Ruth Frost, Matthew Mayall and Sally Macintosh.

Bilgola's 200 yrs min Male Surf Boat, 'Bilgola Older', are also bringing home bronze medals through the efforts of Ben Gill, Grant Jacobs, Mark Parsons, Mark Hooley and Norman Pounder.

North Narrabeen's 120 yrs min Female Surf Boat women's crew, the 'North Narrabeen Jurassics' team of Katrina Evans, Jacqueline Grimes, Gemma Eastwood, Katie Kirkpatrick and Steven Maxwell are also bringing home the bronze after their win in this event.

After a great run in the recent state championship's and returning to his first Sydney club, Don McManus ('the Don of surf boat sweeps') has steered North Narrabeen's 'Has Beens' crew of Aleisha Pollicina, Erin Needs, Carla Ellis and Laini Collyer into 2nd place and silver medals all round in the 140 yrs min Female Surf Boat division.
In other Masters Championships water events, Collaroy's Gregg Armstrong won silver in the 35-39 yrs Male Single Ski, Freshwater's Team A; Kelly Marsh, Jo Kirkby, Gina McConnell, won bronze in the 150 yrs min Female Board Relay.

Mona Vale SLSC had competitors in many divisions, with juniors through to masters making semi-finals and representing their club with skill, finesse and great spirit.
Finally, Newport's Mitchell Morris was named Male Competitor of carnival. Congratulations Mitch, you've done yourself and your club proud.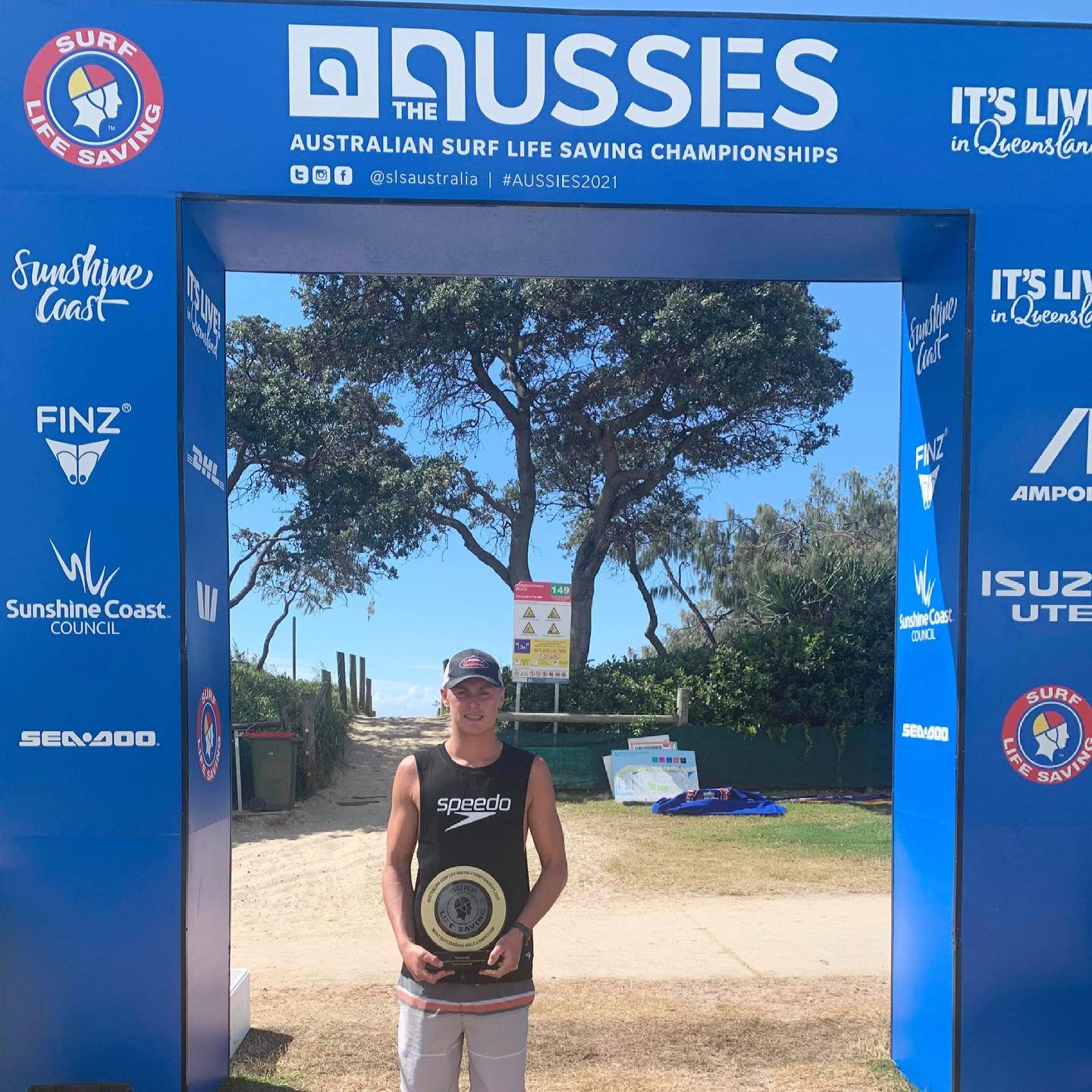 The Australian Surf Life Saving Championships was held from 20-24 April 2021 at Maroochydore, Mooloolaba and Alexandra Headlands on the Sunshine Coast. Perth is announced as next host in 2022.

2021 Moment Of Reflection
Friday April 23, 2021: Team Navy ASRL
The surf boat fraternity came together to remember 12 members we lost over the past 12 months.
We thank all officials, competitors and spectators who participated in the service.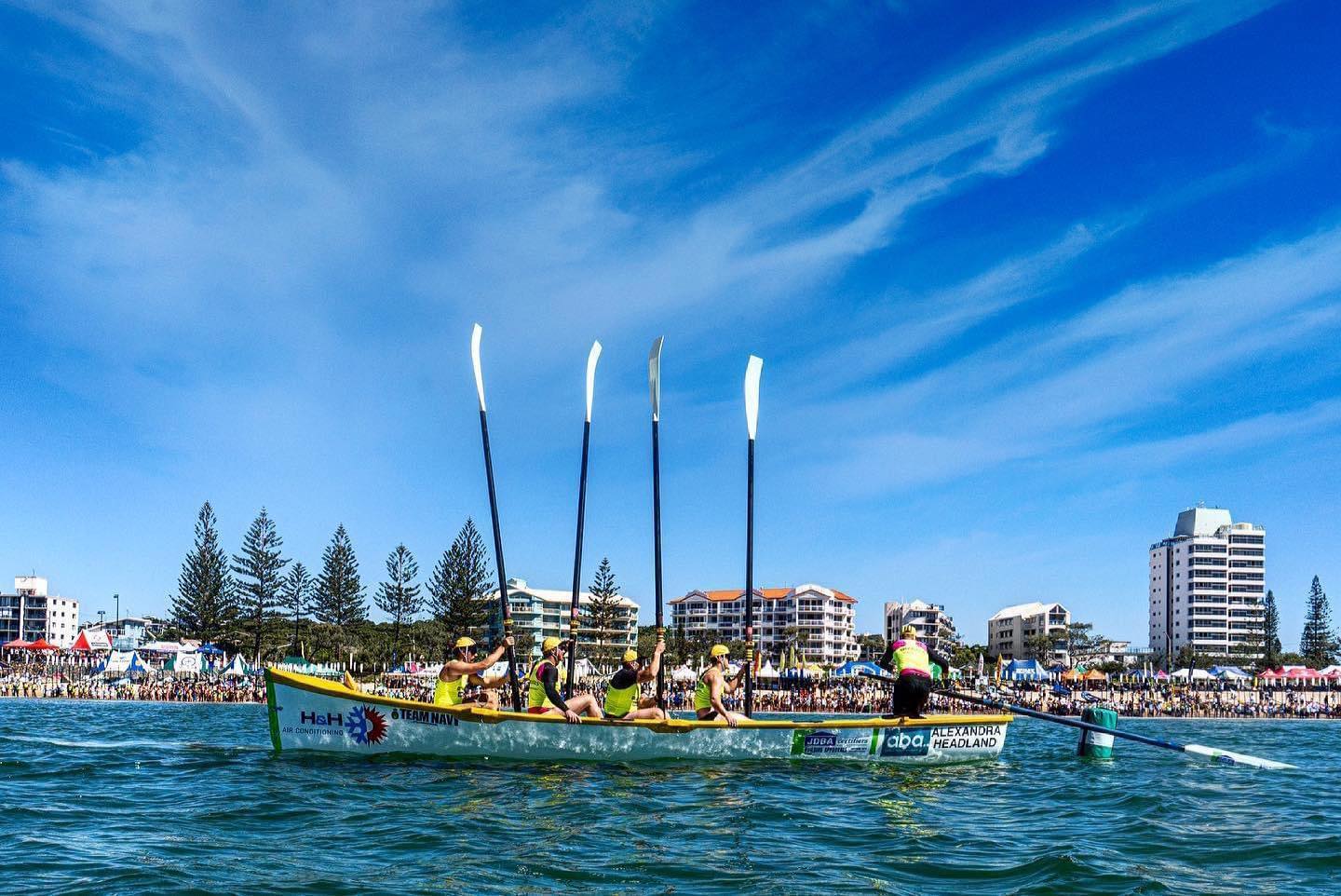 SLSA Statement: Australian Surf Life Saving Championships – COVID-19
Saturday April 24th, 2021
Following advice from the Queensland Health Authority last night regarding the COVID-19 situation in Western Australia, SLSA immediately enacted their 2021 Australian Surf Life Saving Championships COVID-19 Safe plan, that was approved by Queensland Health.
A notification was sent out to Members via the competition Team App last night as follows:
On the advice of the Qld Health Officer, people in Queensland who have been in Perth or Peel since April 17 must get tested for COVID, self-isolate and comply with Western Australia's lockdown restrictions immediately.

People in Queensland who have been in the region can only leave self-isolation to attain essential goods, receive healthcare, exercise, end of life visits if allowed by the facility, or for safety reasons and masks must be worn. You must remain at your accommodation until a negative test is received or the WA advised lockdown ends, whichever is the latter.

SLSA will enforce these requirements and any members affected by these requirements cannot attend any Championships site until further advised.
All Western Australian Clubs, officials and Members were contacted to ensure that they comply with the Public Health Order.
All competitors scheduled to compete today have been contacted and SLSA can confirm that those affected by the Public Health Order have withdrawn from the competition.
The RFID tracking technology embedded into all competitor, spectator, officials accreditation will be monitored throughout the day to ensure compliance with the Queensland Government Public Health Order.
Surf Life Saving Australia will continue to monitor and review the situation and act accordingly.
Report by SLSA, Team Navy ASRL - edited by A J Guesdon, 2021