Artist Of The Month Becomes Art News
During the past 12 years we have run an Artist of the Month page to celebrate and showcase local Artists in all mediums; Painting, Sculpture, Music, Literature, Photography, Theatre and more.
There was always more demand then could be fulfilled by showcasing just one Artist and running all others in the Events page or through Snippets in the Community News or Profile of the Week pages, or as stand alone Features.
Although these options will still remain open to local Creatives, an Art News page dedicated to helping Artists reach their local audience, and including everyone, launches this Spring so you can not only catch-up on what's been happening but also see what's coming up locally or further afield, especially when a local Artist is part of that Event.
If you have something coming up, something to say, or something to showcase, we want to hear from you. What you need to include in your 'package' to make it easier for us to help you:
A biography of yourself: include what you have done before
A portrait (photograph) of yourself
What the Event is: and

when

and

where

it will happen
A sample/s of your work
Once you have those four 'needs' ready, email them to pittwateronlinenews@live.com.au with the heading 'Art News'.
Remember it's always a great idea to give people advance notice of your Exhibition or Event, so once you have firm dates, get in contact.
ART Gallery On Palm Beach Summer Focus On Little Treasures
Situated 1095 Barrenjoey Road, Palm Beach.
Sculpture. Art. Ceramics. Photography
Just a short walk from the Palm Beach ferry jetty or a leisurely drive from Sydney CBD to the Northern Beaches, ART GALLERY on Palm Beach has something for everyone. Either for your home or as a special gift, customers from all over Sydney have discovered the little gem of our unique gallery with prize winning artists at reasonable prices from the artists studio to you!
This is an Artist run gallery of art, ceramics, sculpture, comprising 20 professional and prize winning artists creating work for the Barrenjoey peninsula, tourists and locals. Here you will find affordable original art.
More at: www.artgalleryonpalmbeach.com
Currently showing Ingrid Kwong's Little Scapes and Vicki Ratcliff's Little Paintings
Ingrid Kwong's Little Scapes
Living by the sea is so inspiring I am compelled to paint it.
I have spent many happy days in and around beautiful Pittwater. Swimming in her, boating on her, camping by her, renovating a small shack on the edge of her and painting her! Always changing, yet at the same time always familiar. Pittwater is my inspiration, my home. It's where I love to live and where I love to capture the feeling of the landscape, the ever changing light and movement in the sea and sky, through my paintings on salvaged wood.
I enjoy sitting in the landscape as I paint it ... on a rock beside the sea, under a tree in the bush, on the sand at the beach, holding a brush in my hand and mixing the colours on a palette with sea and rain water. I also use the many photographs I have taken and sketches as inspiration for my work.
I create these paintings to capture lasting memories and connect us with nature.
Hope you enjoy my little scapes!
More at: www.littlescapesart.com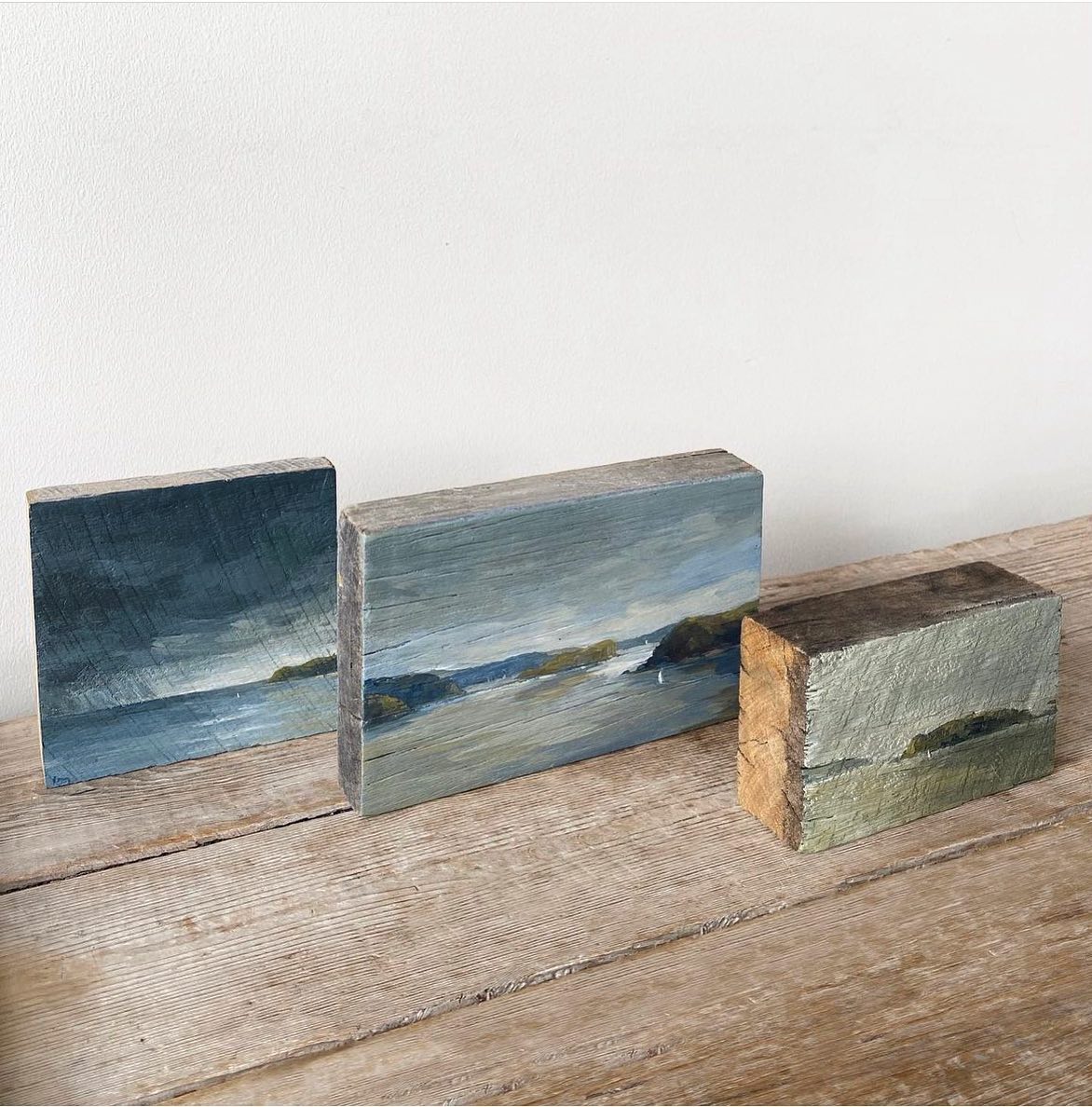 Vicki Ratcliff's Little Paintings
Mona Vale Artist Vicki is a multi award winning painter.
The magical play of light on water allows us to be mesmerized by the surface glints and reflections or dive into the depths of what lies beneath.
I am drawn to respond to this in my work, painting either in watercolour or oils. I adore delicacy that only watercolour can bring but I am equally as passionate about the energy and flow of painting with oils.
My current works reflect my love for the abundant natural beauty of Sydney's Northern Beaches but mostly I am inspired by the wonderful characters that share each morning with me at Mona Vale rock pool, their warmth and strength, their love of life, camaraderie, age defying beauty and that clear and lovely morning light.
More at: vickiratcliff.com.au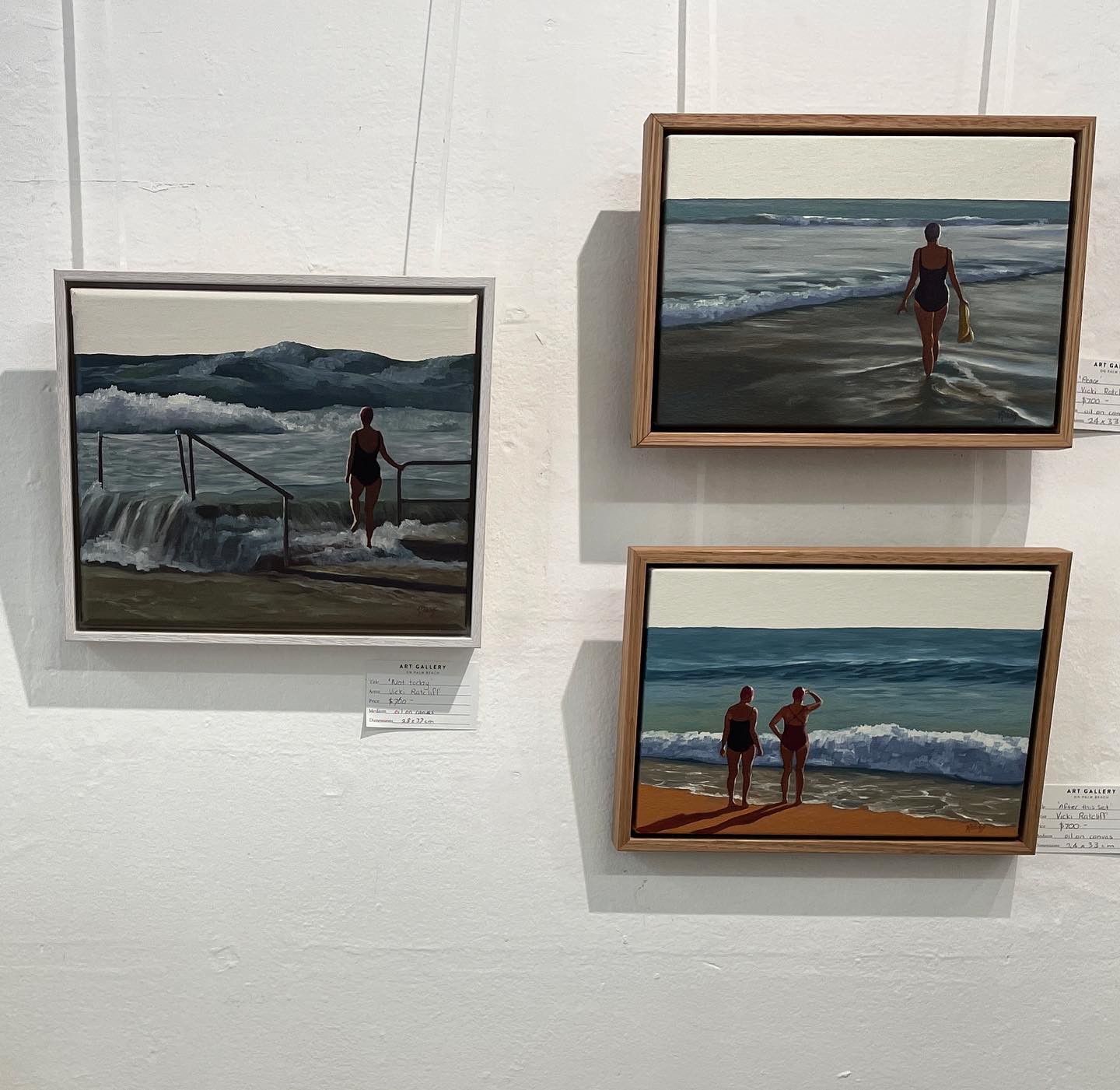 The Studio At Careel Bay Features Art From The Beach This December To January
Local Artist, Surfer, and Mum Nikki Quarry is being hosted by The Studio in the Careel Bay Marina this December and January, with 20% of all original painting sales going to Living Ocean.
The Studio is a community-focused hybrid creative space at the Careel Bay Marina in Careel Bay, at 94 George Street. An initiative of Laing+Simmons Young Property and husband and wife team Matt and Amy Young, The Youngs are passionate about supporting locals and feature regular new exhibitions in support of local volunteer organisations that 'put back' into community.

Art from the Beach is Nikki's first solo exhibition.
Nikki studied Design & Visual Communication at UTS and began Fine Art at the National Art School in Sydney, although she has been painting her whole life. Historically, her work has tended to reveal vast spaciousness in her canvases, suffused with both mystical and natural elements. The warm, welcoming open spaces in her paintings draw the viewer in to discover the finer, mesmerising detail.

As an accomplished and versatile artist who has travelled widely and spent many years overseas, she has always had an eye for the richness of different landscapes and is inevitably drawn to the ocean.
When she turned her attention to the power of the cliffs surrounding her at our beaches, Nikki applied a new way of seeing to recreate beautiful scenes in what many describe as her characteristically immaculate style. These are truly great works, amazing in the detail and range of subjects - if you don't have your favourite artwork of your favourite beach yet, Nikki's work is highly recommended.
Original works are completed in oil and wax mediums on Canvas which are ready to hang. Prints come in both regular and square formats. Commissions accepted. Find out more at: artfromthebeach.com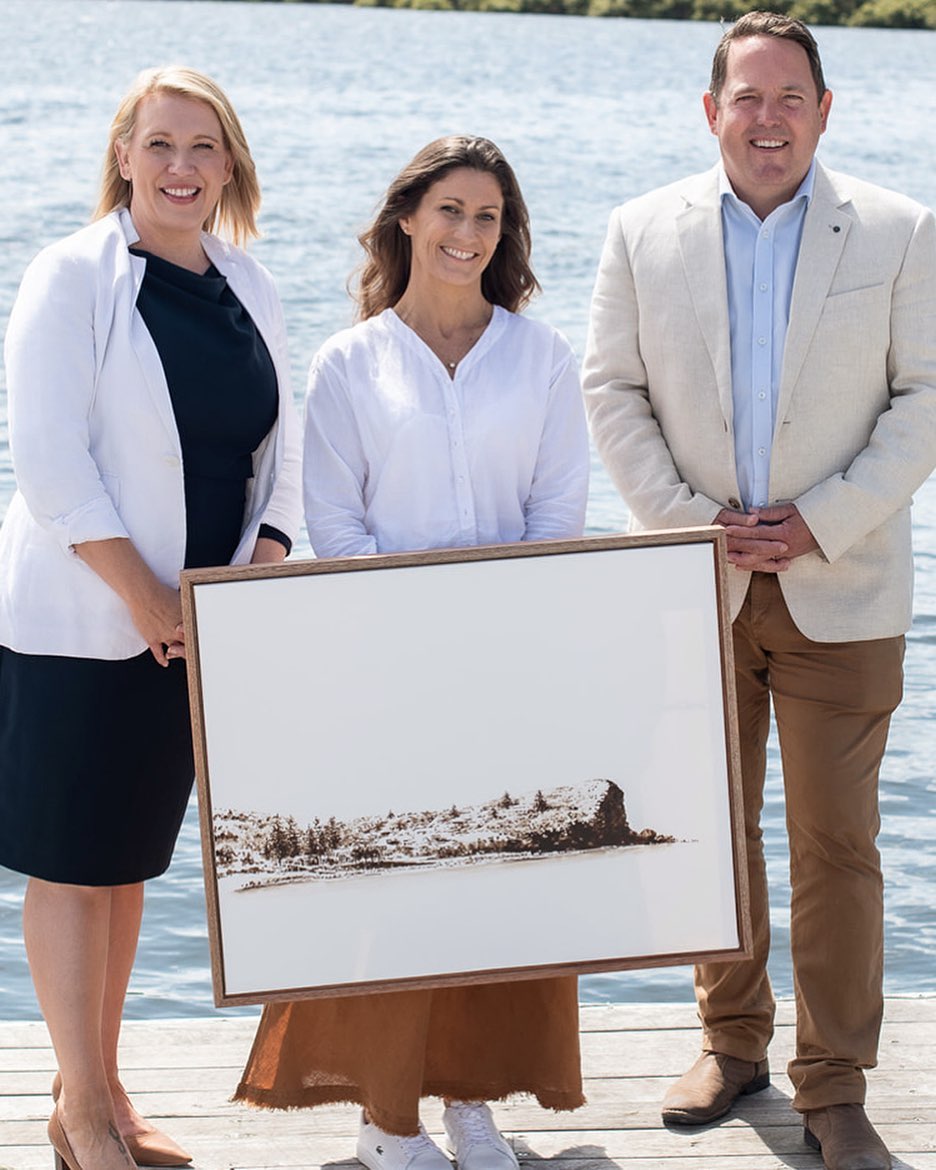 Amy and Matthew Young with Nikki, holding one of her works, during the setup for the Art from the Beach 2022-2023 exhibition at The Studio.

Sally Campbell Handmade Textiles Pop-Up Shop 2023
At Avalon Rec. Centre: 14-22 January, 10am to 5pm
The wonderful and brilliant Sally Campbell has her annual Summer Pop-up shop in the Avalon recreation Centre at present, pop in and have a look. More at:
www.sallycampbell.com.au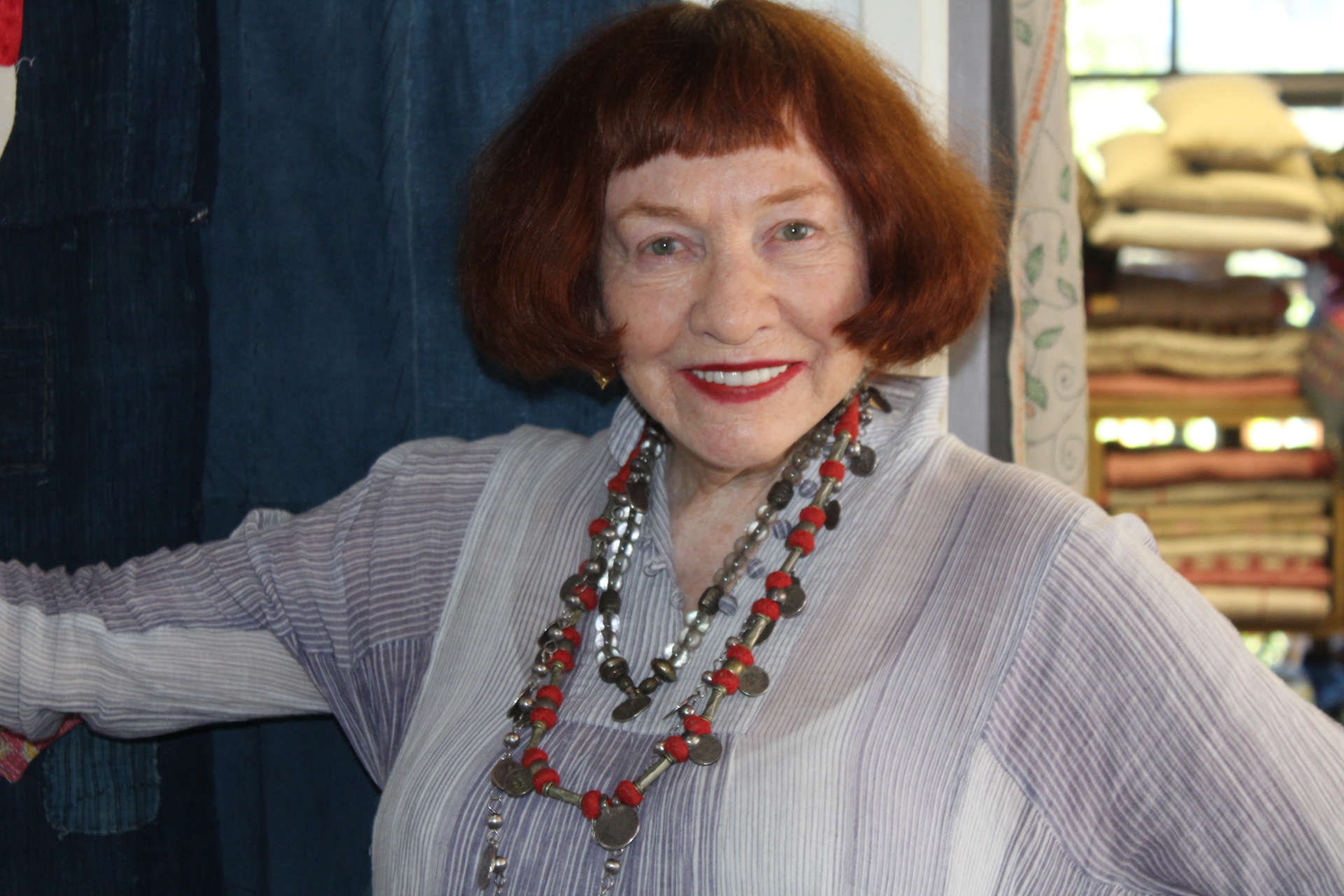 Art Exhibition: 'Rewilding'
Curl Curl Creative Space, 105 Abbott Rd, North Curl Curl
Exhibition: 7 - 18 December (open Wed - Sun, 10am - 4pm)
Artists' talks: Saturday, 10 December, 11 am
Elvina Bay residents
Michelle Ball
and Lisa Atkins, both keen bush regenerators, will be exhibiting their artworks at Curl Curl Creative Space for two weeks in December.
Their paintings and sculptures explore the beauty of a disappearing environment. Although the exhibition is centred around the destruction of native flora and fauna, it manages to share the artists' joy in what remains of the bush, as well as their hopes for its future.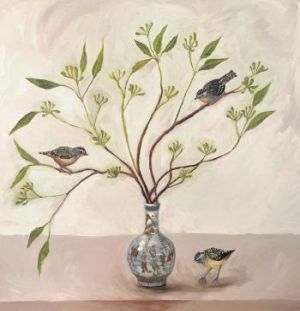 'Rewilding is what bush regeneration is all about', explains Michelle, a former creative director in the publishing industry. Lisa and I spend hours removing the weeds that are taking over the beautiful bush surrounding us around Pittwater. As we worked, we both thought about our artistic practices. And so the idea for the exhibition was born.'
From the spotted pardalote (Pardalotus punctatus) flying high in the canopy, to the majestic soaring trunks of the eucalyptus (Corymbia maculata), Michelle has focussed on documenting species that Northern Beaches Council has listed as endangered. In the work shown to the left, Michelle, using oil on cotton, has placed a branch of the endangered spotted gum in an 18th century vase, while tiny pardalotes, who are also under threat of extinction, sit on the branch.
Lisa's focus is the flora surrounding her home. With her awareness of the native landscape and its capacity for regrowth, she forages and recycles, turning what she finds into sculptures.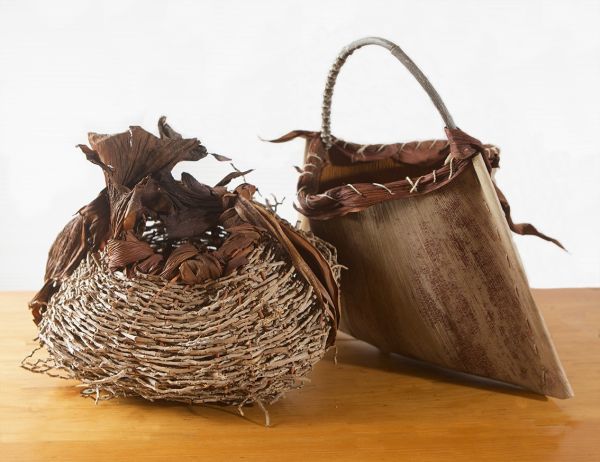 Sydney Art Space At Mona Vale: End Of Year Exhibition + School Holdays Workshops 2022-2023
What a fabulous exhibition it was! and a magical opening night enjoyed by all. The standard of artwork was excellent and Onespace was a great venue to showcase a year of hard work :) Congratulations everyone!
Our people's choice awards went to:
Joint award for sculpture: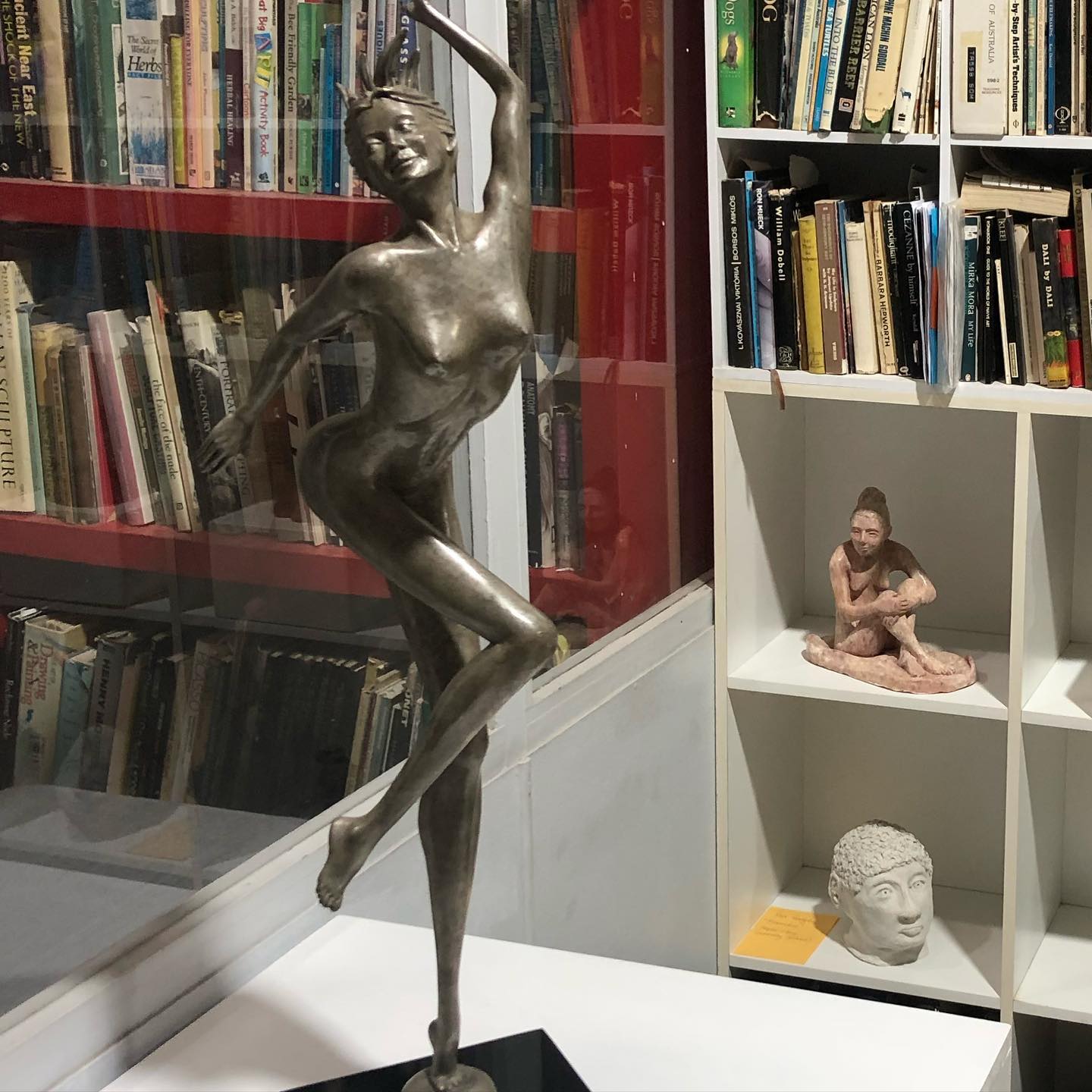 Brenda Ingram – Spring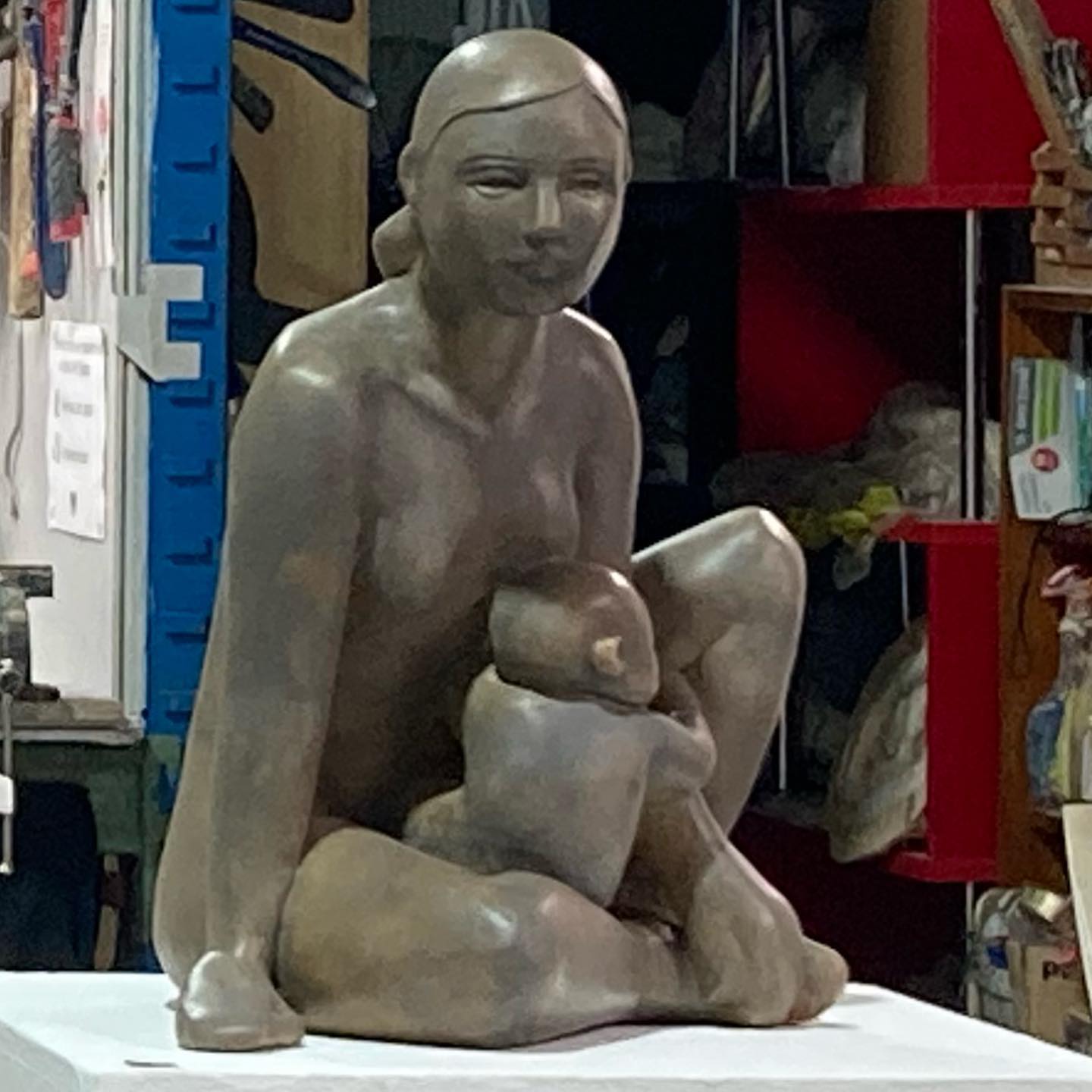 Hayley Simpson – Mother and child
Award for drawing: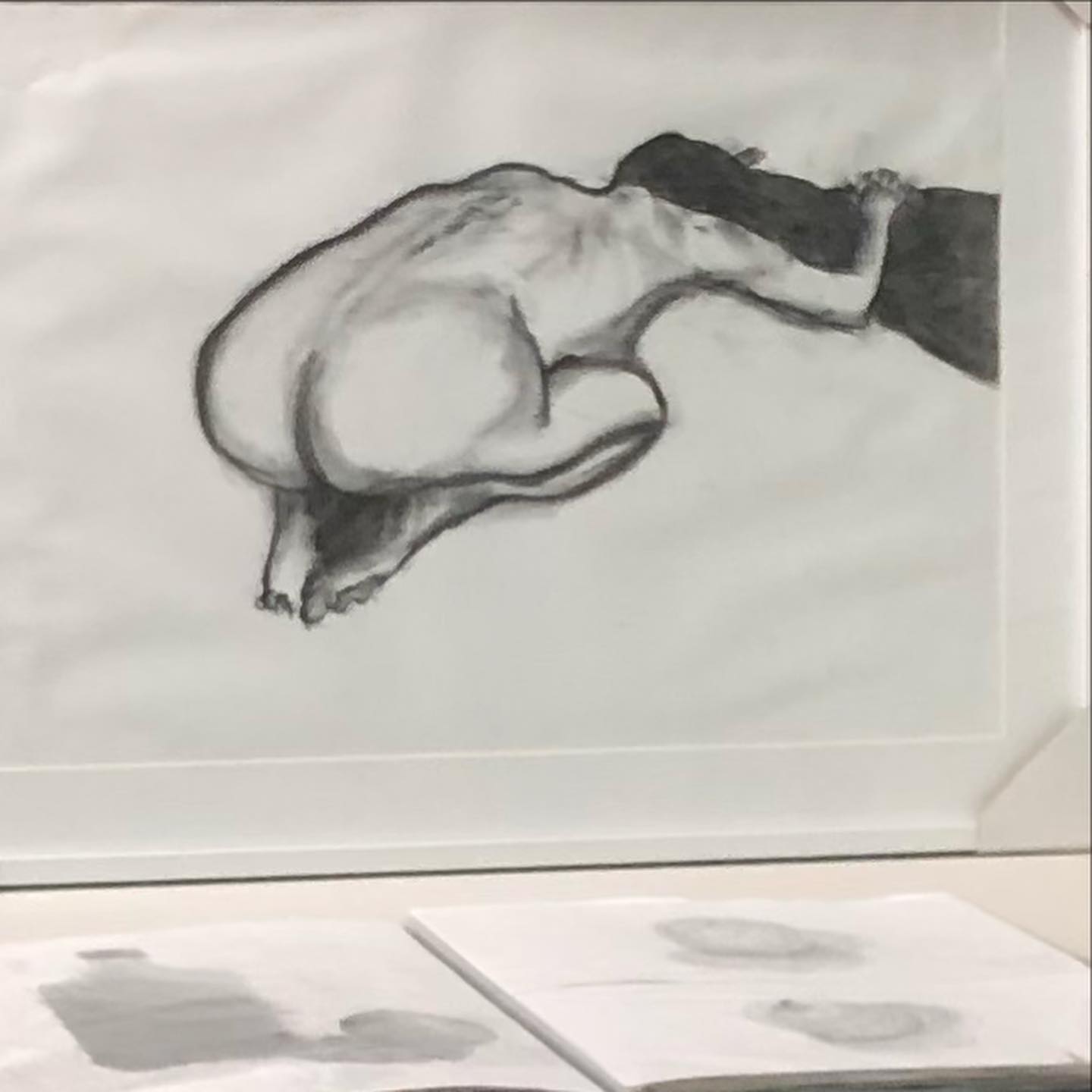 Julian Ellis – Nude in child's pose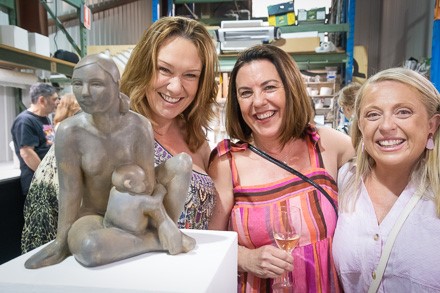 People's choice award winner Hayley Simpson and friends for Mother and child.
SCHOOL HOLIDAY ART PROGRAMS: SUMMER ART WORKSHOPS 2022/2023
Sydney Art Space offers fabulous school holiday programs with art workshops for teens and kids throughout the year covering painting in various media, drawing, collage, printing, stitching, weaving, clay hand-building and sculpture! Workshop prices include all art materials and tuition for children and teens sessions.
Workshops are 2.5 hours duration, running mornings 10am – 12:30pm and afternoons 1pm – 3:30pm. Book in at: www.sydneyartspace.com/courses/school-holiday-program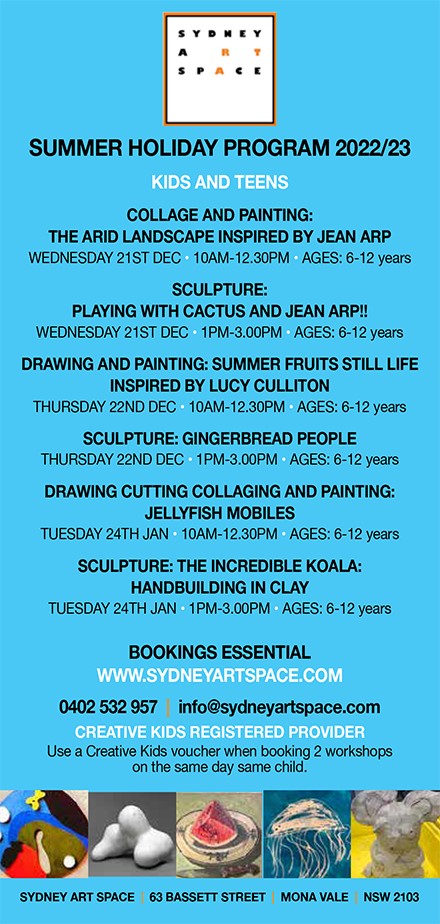 Mona Vale School Of Visual Arts
Shop 6 / 18-20 Park Street Mona Vale
Website: mvartschool.com.au
Mona Vale School of Visual Arts is a professional art studio in the heart of the village. We provide a place for school age students to explore their creative side in a fun and relaxed environment. Our programs are designed to build technical skills through the use of a variety of mediums. Students are then able to apply these skills to develop their own style and choice of subject matter. There is the opportunity to visit exhibitions as a group to develop a deeper understanding of art, artist and world.
Proprietor: JACKIE BROWN, BACHELOR OF ART EDUCATION COFA
Christmas Workshops on Tuesday 20th December 9:30 - 11:30am or 1 - 3pm. Every child leaves with a framed artwork. It would make a great gift! You can use a Creative Kids Voucher for 2 children to attend either the morning or afternoon workshop. Check the website for details www.mvartschool.com.au or email jackie@mvartschool.com.au
We also offer Term Art Classes, Holiday Workshops, Manga Drawing Classes, and more. Visit our website for details.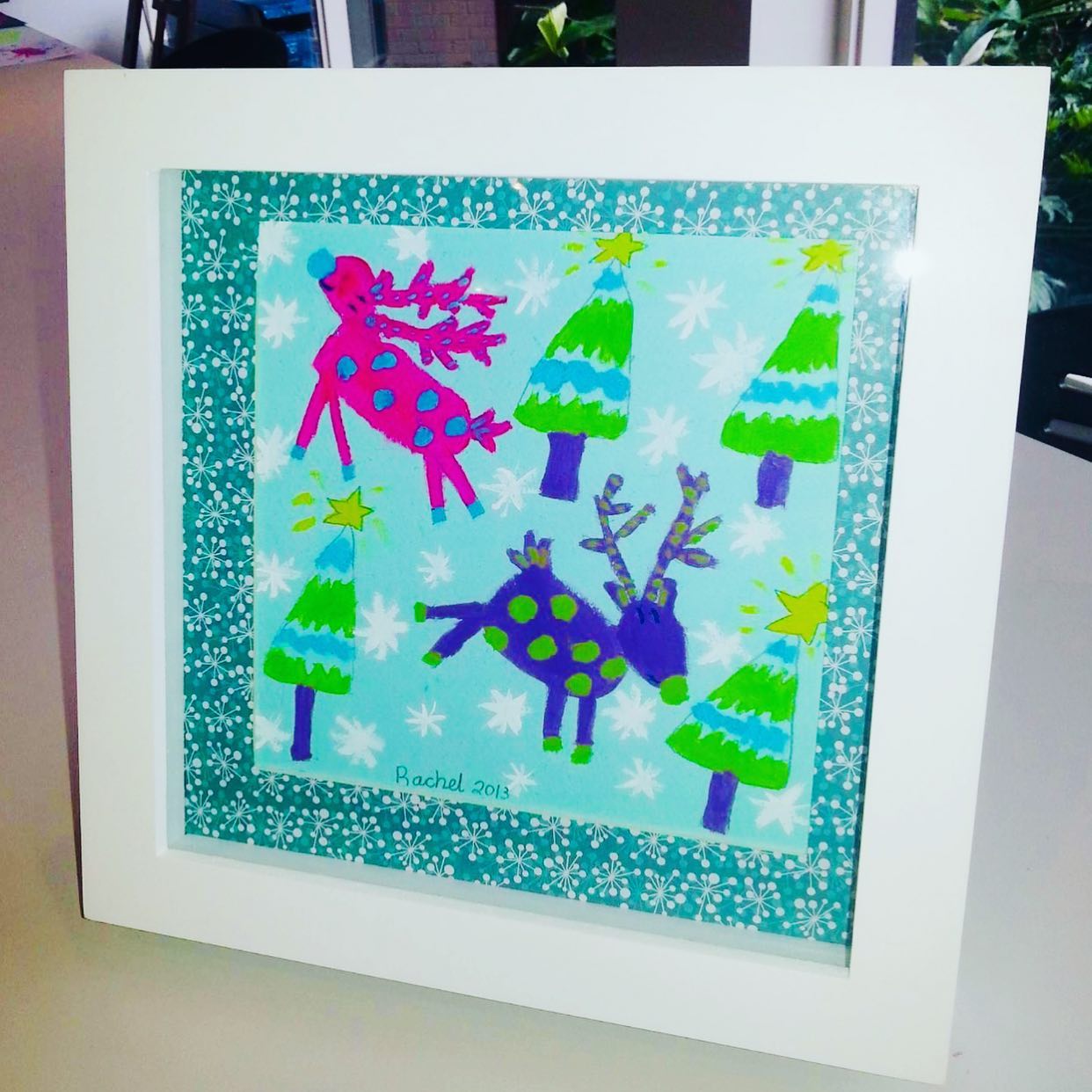 Elanora Players: January 2023 Production
Operator
ON SALE NOW!
Written by David Williamson
Directed by Bill Akhurst
The "operator" is a familiar figure from any workplace where the opportunity for promotion exists. Generally defined by finely tuned charm and salesmanship skills that conceal actual laziness and lack of talent, the operator tends to spend more time working colleagues than actually working.
Jake is the Operator, the sociopath who exploits everyone on his climb to the top. He manipulates his kindly and competent co-worker Melissa, charms his CEO Douglas, outwits his trusting manager Alex and so it goes on.
Set in the product development department of a small gym equipment manufacturer, the play displays the usual Williamson style of compact action, slick dialogue and ironic humour.
CAST
Alex Gerard Hawkins
Douglas Hans Wrang
Jake Patrick Richardson
Melissa Zale Binge
Irena Caroline Pearce
Francine Chris Richardson
PERFORMANCE DATES
Friday 13 January, 8pm (Opening Night)
Saturday 14 January, 3pm & 8pm
Sunday 15 January, 11am & 3pm
Friday 20 January, 8pm
Saturday 21 January, 3pm & 8pm
Tickets: https://www.ticketebo.com.au/elanora-players-inc
Elanora Players - About
When a handful of locals joined together in 1966 to provide entertainment for themselves and the young community of Elanora we didn't imagine they considered the long-term outcome. Since then hundreds of members have performed on stage, directed and worked in the many technical and backstage areas. They have learned new skills, developed and shared them, with many going on to professional work.
We are thrilled to be back and performing again in our new home, North Narrabeen Community Centre, 2-10 Woorarra Avenue, North Narrabeen.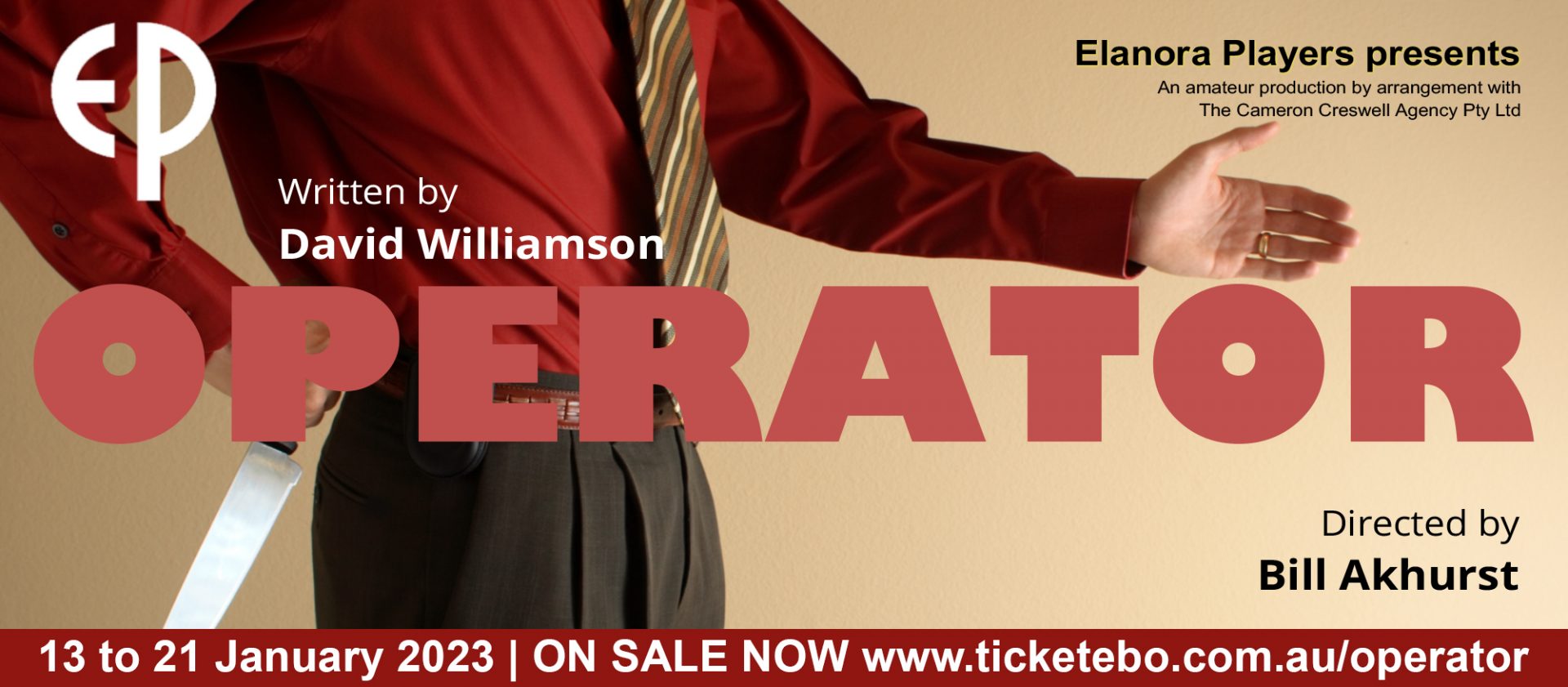 Save Oxford Falls Art Exhibition At Creative Library Manly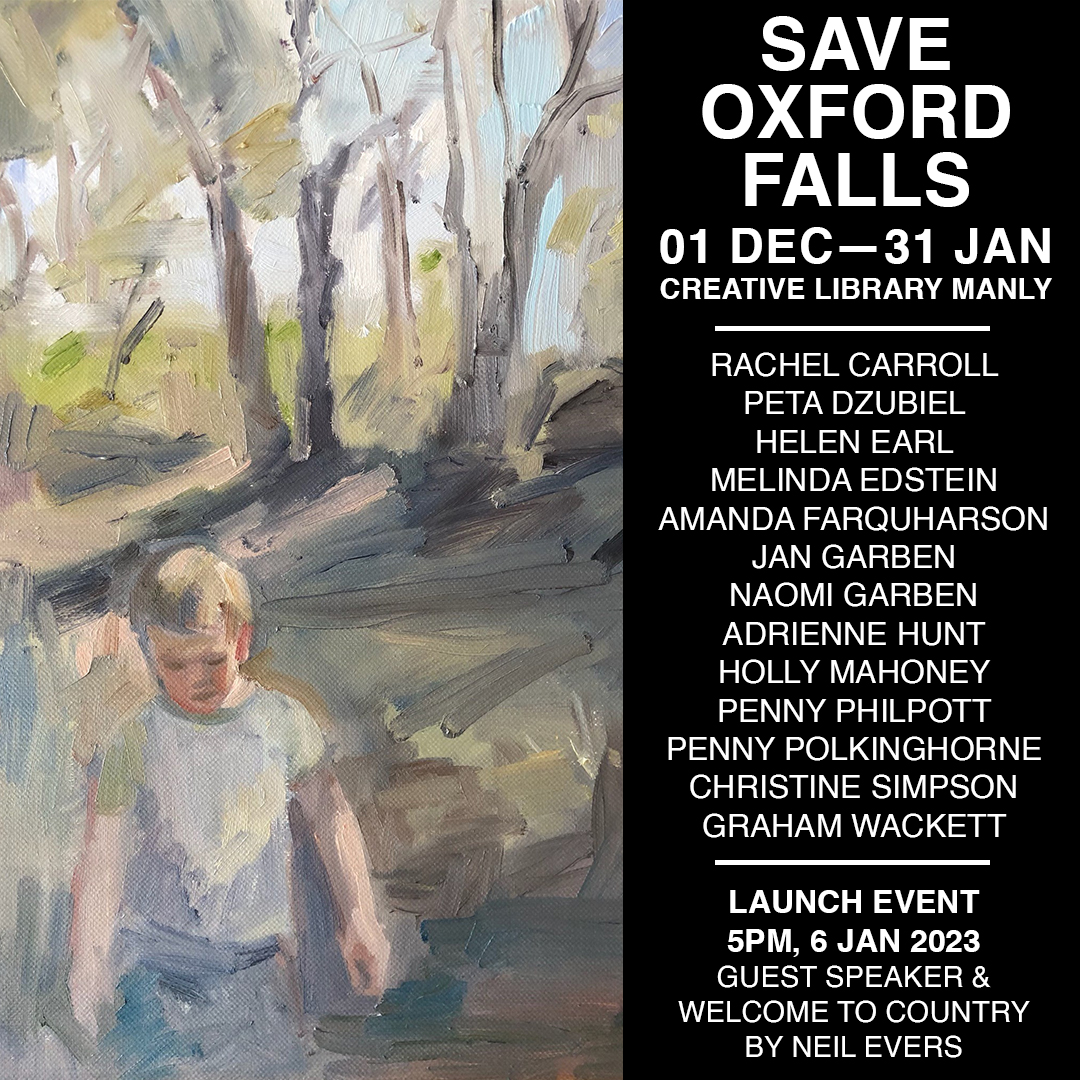 On At Many Art Gallery & Museum This Summer
Three great events are happening at Manly Art Gallery and Museum this December 2022 and continuing throughout January and February 2023; Fair Play, Barely Wearable and the return of Manly by Ferry.
Barely Wearable
Opening December 9th Ruth Downes latest touring exhibition, Barely Wearable, explores body adornment for the age of overconsumption.
Northern Beaches Mayor Michael Regan said the artworks were a great reminder of how much we consume and throw away each day.
"What a fantastic exhibition that creatively explores the issue of overconsumption and the potential of upcycling everyday objects," Mayor Regan said.
"It's a delightful exhibition, with works that I'm sure many people would proudly wear, while challenging us to think about just how much we actually throw away."
The 30 wearable artworks were crafted from computer keyboard parts and adaptors, airplane headsets, discarded razor blades, used coffee capsules, disposable face masks, bra underwires, wire springs, beer bottle caps, single use toiletries, cosmetics, pens, garden hose, coat hangers, disposable spoons, lightbulbs, rubber bands and many other everyday items.
Natural items have also been salvaged and crafted into fashionable works including Norfolk Island pine needles, jacaranda needles and eucalyptus pods.
The artist said the exhibition is more than a simple 'up-cycling' exercise.
"Each of these items has an intrinsic beauty that is often taken for granted. By reappropriating these materials, I am celebrating that beauty, while questioning our accepted values," Ms Downes said.
"These items have a preciousness that confounds our expectations irrespective of their humble origins. I am projecting these materials into the real of art to question how we decide what is and isn't valuable."
Downes' work was featured in the 2021 Environmental Art & Design Prize with Masking the problem – an Elizabethan neck ruffle made of disposable face masks, which highlighted the amount of waste created from discarded everyday items. Barely Wearable extends on the theme with Covid-related items incorporated into some works.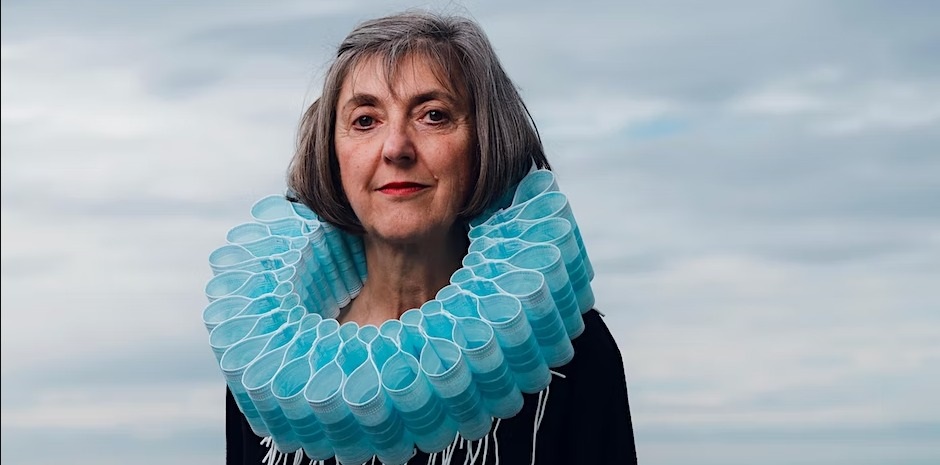 Sculptural explorations using everyday materials have been an ongoing obsession as was visible in her previous exhibitions. 'Tea Party in the Mayoral Garden' (2001 - 2010) won the inaugural NGA Sculpture Prize 'People's Choice Award' and then toured to New York and Washington, followed by an extensive Australian touring program.
The follow-up exhibition 'Lunch for the Trades' (2007 - 2010), was also toured with the assistance of Manly Art Gallery & Museum, and travelled to many regional galleries in NSW and Queensland.
Manly Art Gallery & Museum has a long relationship with the local artist, who was first commissioned to complete a Mondrian-inspired mural in Manly's Market Lane 20 years ago.
Downes has had a parallel career in design and public art. This has included commissions for site-specific 2D and 3D public artworks.
Barely Wearable
9 December 2022 – 26 February 2023
Manly Art Gallery & Museum
West Esplanade Reserve, Manly
Open Tue – Sun, 10am – 5pm
(closed Mondays & Public Holidays)
Free entry
MAG&M Society Exhibition Preview
Fri 9 Dec, 10 - 11am
RSVP here

Exhibition Opening
Fri 9 Dec, 6 – 8pm
RSVP here
Meet the Artist
Sun 12 Feb, 3 – 4pm
Ruth Downes will talk about her exhibition and her career as a multi-disciplinary artist.
RSVP here
Fair Play
Fair Play is a wonderfully inspiring new exhibition on display from 9 December 2022 – 26 February 2023.
Each artist chosen uses sport as a motif or a metaphor to inspire the viewer to reflect on broad social issues facing contemporary society such as post-colonialism, environmentalism, belonging, masculinity, and mental health.
Featuring work by multi-disciplinary artists including Billy Bain, Amber Boardman, Michael Garbutt & Sehar Naz Janani, Rew Hanks, Lyndal Irons, Kellie O'Dempsey, Ben Rak, Abdullah M.I Syed, and Gerry Wedd, visitors can expect a far-ranging set of works that inspire and uplift.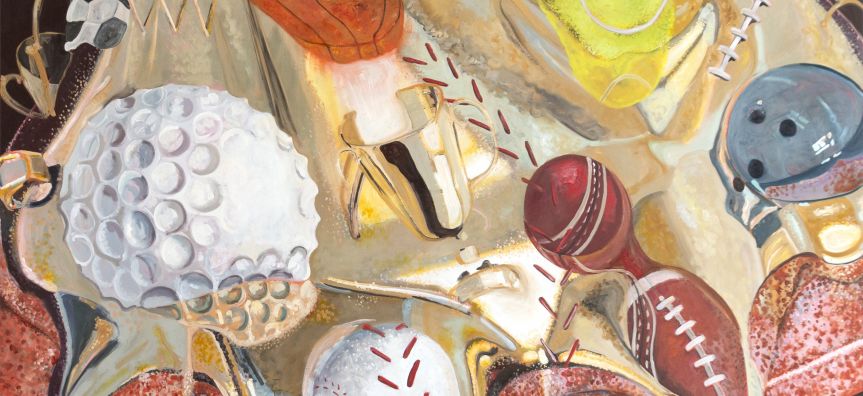 Amber Boardman, Trophy Melt, 2022, oil on canvas 152 x 183cm. Image courtesy the artist

The exhibition includes artists working across painting, video, printmaking, ceramics, installation, and performance.
The Mayor of Northern Beaches Council said the exhibition will appeal to locals and visitors by offering something everyone can relate to.
"Both art and sport are important cultural phenomena that enable us to connect and communicate with others at home and around the world — letting us venture across borders, cultures, languages, and generations to find common ground.
"There is a myth that sport and art are natural enemies, as exemplified by the ongoing debate about the allocation of public funding by governments at all levels in Australia, but this new exhibition Fair Play seeks to bridge the gap between these two cultural forms," Mayor Regan said.
The exhibition curator, Ben Rak said that; "It's an insightful show that demonstrates how art and sport both empower us to express ourselves physically, emotionally, and intellectually."
In addition to the artists' works, the curator has selected works from MAG&M's collection of paintings, ceramics, and sporting paraphernalia, to encourage the viewer to further consider the fundamental roles of sports and art.
RSVP or book for all events here
Exhibition Opening: Fri 9 Dec, 6 - 8pm. Free event. RSVP required
Artists in Conversation: Sat 10 Dec, 3 - 4pm. Free event. RSVP required
One on One: Amber Boardman Sun 15 Jan, 2 - 4pm. Free event. Book via email
Clay Character: Billy Bain: Wed 18 Jan, 10am - 12pm. Bookings required.
The Playful Eye: Michael Garbutt Mon 6 Feb, 10am - 1pm. Free event, bookings required.
Digital Drawing: Kellie O'Dempsey Thu 23 Feb, 6 - 9pm. Bookings required
Manly By Ferry
Manly by Ferry presents a fascinating pictorial history of the beloved Manly ferries, as a free exhibition at Manly Art Gallery and Museum (MAG&M).
Back by popular demand, this exhibition celebrates a quintessential Sydney icon and reveals insights into its evolution across the decades.
Drawing from MAG&M's photography, painting, and museum collections, the exhibition explores the inherent duality of these much-loved vessels as they balance carrying care-free day-trippers and busy local commuters, across boisterous swells and peaceful waters.
Featuring photographs by Max Dupain, Frank Hurley, and Frank Bell that typify nostalgic scenes of Manly Wharf and Manly Cove, the iconic Manly ferries make a fascinating subject.
Northern Beaches Mayor Michael Regan said the Manly ferry is not only a mode of transport but part of our local folklore on the Northern Beaches.
"Immortalised in art, music, and literature, the Manly ferry is embedded into the cultural fabric of Sydney and has long evoked all kinds of emotions and imagery so it's no surprise this popular exhibition has returned.
"For over 140 years, artists have captured the Manly ferry journeying across Sydney Harbour in all its ever-changing moods. Through seasons and across generations, the Manly ferry's to-ing and fro-ing has set a familiar rhythm in the life of the city," Mayor Regan said.
Part of the 'Treasures from the Vault' series, this exhibition is designed to reveal some of the rich history and stories of Manly, and of the artists themselves who called this part of Sydney home.
As part of the exhibition, there is also an opportunity for members of the public to come and share their memories of Manly Ferries as stories in a special event hosted by the exhibition curator.
'Treasures from the Vault' features works acquired through MAG&M Society, the Theo Batten Bequest, Northern Beaches Council, and the artists and donors through the Australian Government's Cultural Gifts Program.
Highlights: Photography by Max Dupain, Frank Hurley, and Frank Bell that capture distinct scenes of Manly Wharf and Manly Cove. Historical signage 'Seven miles from Sydney and a thousand miles from care! Tourist brochures and memorabilia plus posters featuring the famous SS South Steyne. Watercolours depicting scenes of Manly Cove and paddle steamers in the late 19th century. Paintings by marine artists Robert Carter and Charles Bryant, plus contemporary works by Nick Hollo, Peter Kingston, Wendy Sharpe reveal changing moods of the Harbour.
MAG&M Society Exhibition Preview, Fri 9 Dec, 10-11am, Free event RSVP via MAG&M Society Eventbrite
Manly by Ferry Exhibition Re - Opening, Fri 9 Dec, 6 - 8pm, Free event RSVP via MAG&M Eventbrite
Click here to learn more about the exhibition. Click here to experience the Children's Exhibition Trail and view Exhibition Catalogue online.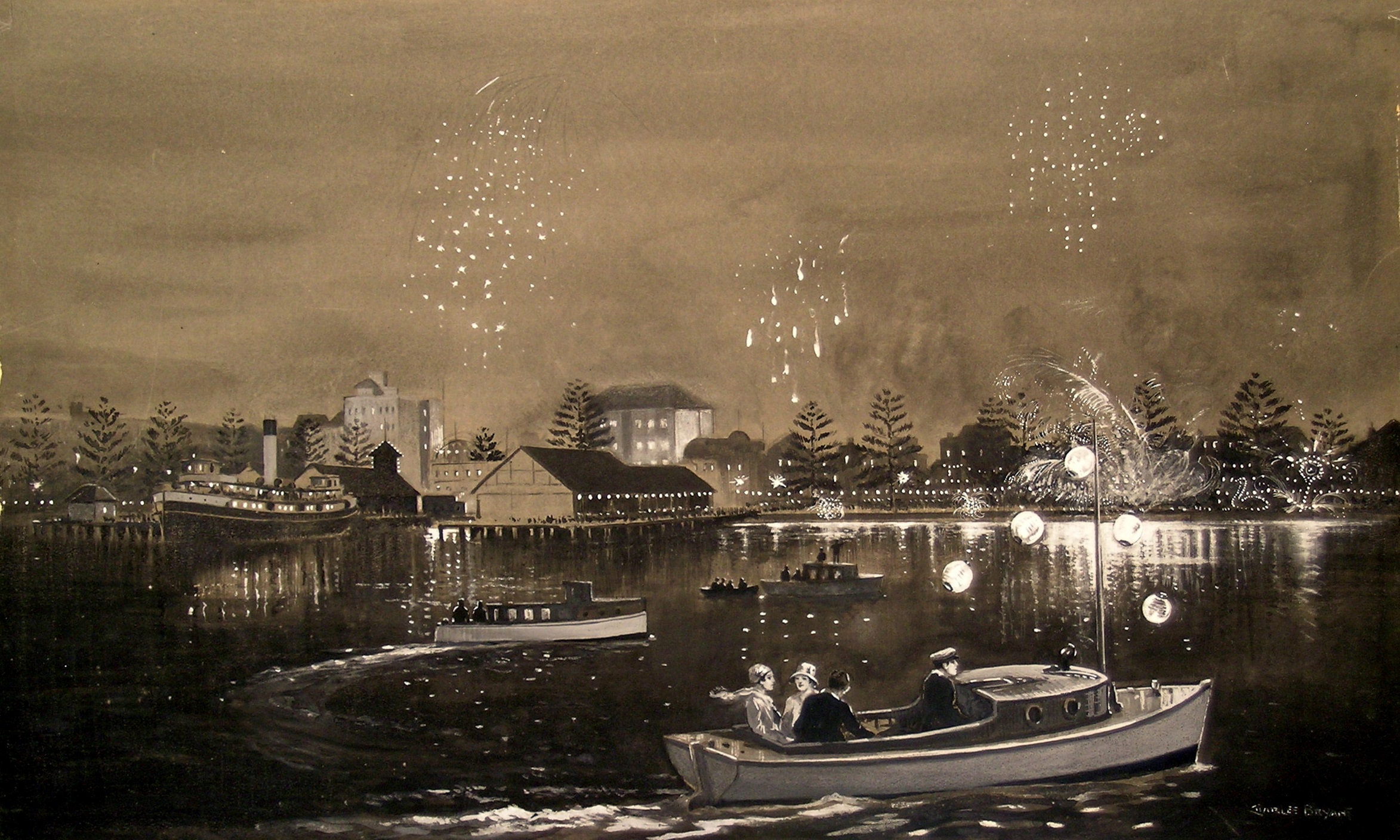 Jubilee Water Pageant - by Charles Bryant, 1927
For more information about these exhibitions visit www.magam.com.au
Good Space Festival At Ultimo
Some of our local creatives are a part of this.
GOOD SPACE Festival - 80 Bay Street, Ultimo, Sydney: 11 January – 5 March, 2023
The GOOD SPACE Festival is a community-run, participatory creative space in the heart of Sydney, featuring music, arts and culture in a repurposed empty, historic department store. Good Space is THE alternative culture hub in the heart of Sydney for creativity, community connection and innovation.
Works include paintings, photography, waste-to-art sculpture, mixed-media and other visual art by a broad range of talented artists in a group exhibition celebrating creativity and alternative arts.
There are also a range of events running as part of the GOOD SPACE festival throughout its run. Visit: https://www.facebook.com/goodspacefestival and https://goodspacefestival.com/
We're so excited about the space and the amazing creative community we're co-creating with you – and so you're invited to come and be a part of the new era of Sydney's people-powered cultural revolution!
Some of the visual artists contributing work to the Good Art space include;
Rudy Ardianto
Bea Pierce
John O'Driscoll
Slime City Art Collective
Sean Torstensson
Alyx Guidi
Mariel Corbett
Harrison Grima
Damo
Flo Samus
Camilla Emerson
Layla McNeil
Jesse Chard-Perez
Jackson Dionysiad
Eloise Wajon
Maia Pierce
Elliot Guerrisi-Watson
David Pita
Breanna Pita
An Exhibition of Visual Art by Sydney's emerging and established alternative artists runs 11 January – 5 March, 2023
Good Space Festival
80 Bay St, Ultimo
Multiple gallery spaces over 2 floors (level 2 & 3), including art collectives, working studios, artist shops, and maker spaces.