November 22 - 28, 2020: Issue 475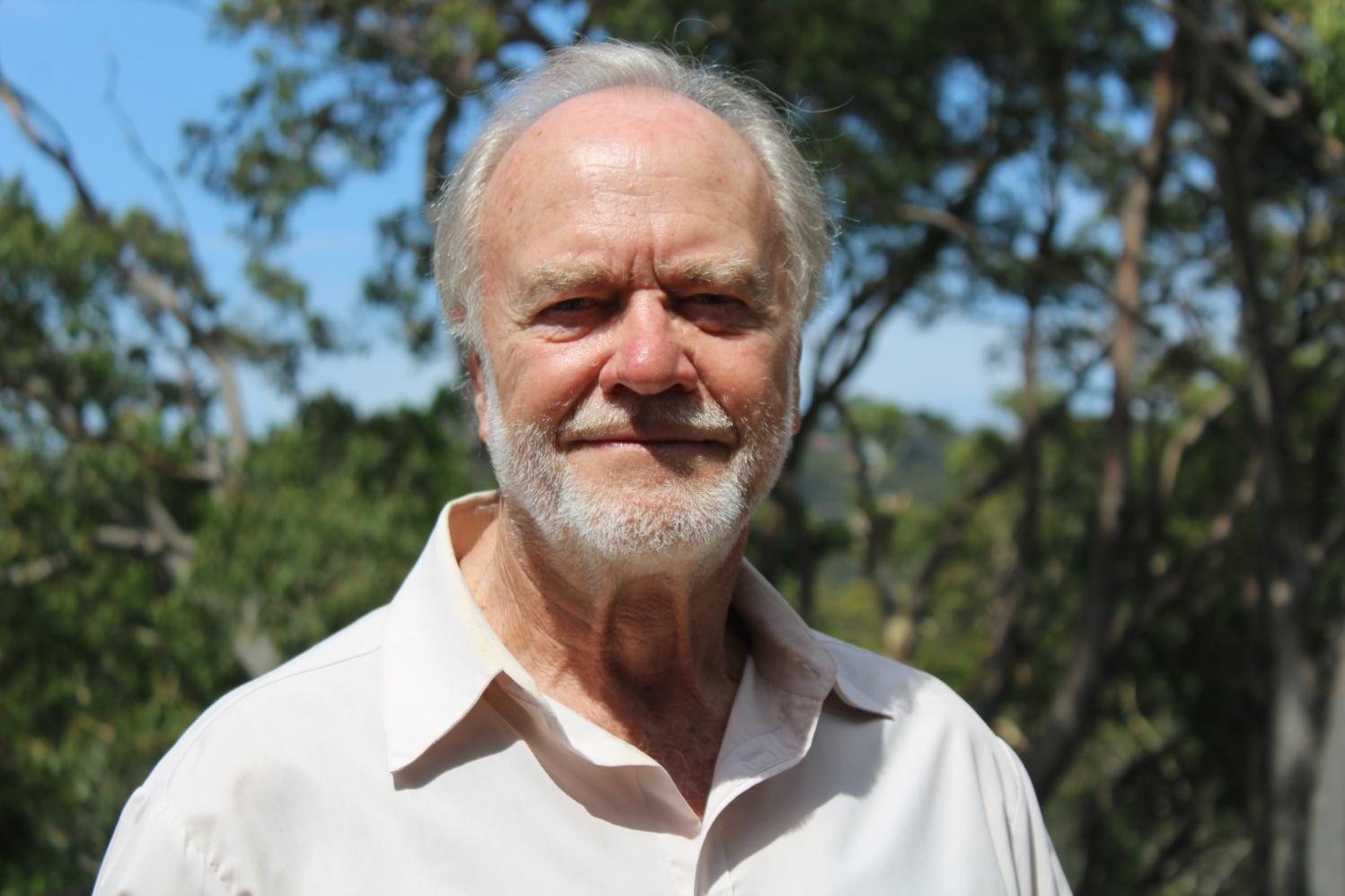 Allan Porter, founding member of Pittwater Council following secession from Warringah Council.
How did you become involved in the then newly fledged Pittwater Council?
A phone call to Warringah Council is what started my interest and involvement in what was to become Pittwater Council.

I was familiar with the workings of state and federal government in my role as a government relations manager that took me into the departmental and parliamentary areas of government but what was termed the 'ant kingdom' – a reference to local government – was something new and what I was to find out, very different.

In the early 1980's we were negotiating to build a house at Avalon Beach and I thought a call to the then Council (Warringah) would be a good start to find out what sort and types of building were permitted where we were going to build and to get a general regulatory feel for the area.

If I had plans on the drawing board for a new house, I wanted to find out what might happen if homes nearby were to be remodelled or completely rebuilt – what types of structures would be permitted and would they impact on the general amenity of the area? I thought it was fair enough to think there would be rules and regulations that applied.

What I learned all seemed too unclear to make me feel comfortable about it all and I got the scent to make further enquiries.

And as it would turn out, what I was to get closely involved in much later, were Local Environmental Plans (LEP's) and Development Control Plans (DCP's) that would be the answer, ensuring that every area would have rules and regulations that governed what could be built in keeping with the environment. In my view that was to become the crowning achievement of the new Pittwater Council. But the path to get there was long and hard.

I learned that the Warringah Councillors, made themselves available on a roster basis on Saturday mornings to meet people in a council office at Mona Vale near the existing Council building and library. Appointment made, I met first Eric Green and then, Robert Dunn and I explained my background and reasons for my interest.

At state and federal in the course of my work, I had a respect for the way policy was developed, drafted, reviewed and introduced. But at local level I found there was a lot to be done to achieve similar results. Yes, I was happy to help, was my answer to Eric and Robert. And yes, very happy to meet Des Creagh, a former Warringah Councillor and a financial and accounting expert on the viability of a new separate council taking in the A-Riding of Warringah. I figured if I was going to become involved with a project, it better be one that had the financial legs to stand on its own and provide benefits to people.

The die was cast. I was now a member of the Pittwater Municipality Committee. Together with a demanding role in government relations and based in the city, house plans on the drawing board, a young family and now work to which I was dedicated and committed for a new council, time was to become very precious. And as I was to find out, more demands came later in becoming the custodian of a family grazing property. But that's another story.

Back to the council. I was appointed by the Minister as one of three community representatives to the Provisional Council charged with setting up the new council and elected Deputy Mayor at the first meeting of the Provisional Council on October 14, 1991 with Eric Green, Mayor. When the first elected council met on November 3, 1992, I was elected Deputy Mayor, Robert Dunn, Mayor.

The long slog to establish the Council continued from the days of the Pittwater Municipality Committee right through to seeing the new council become a successful reality and when the council election of 1999 came around I retired as did close friend and colleague, Robert Dunn.

The tough yards of getting all the LEP's and DCP's into place had been accomplished providing a clear set of rules and regulations and were to become noted for the benefits they provided to residents and developers. Other councils took note too, that if they worked in one area, they must for good for another.

Change is always one of the great constants in life and in 2016 Pittwater Council became part of the new Northern Beaches Council. Was this a good thing? I believe that the work that Pittwater Council achieved has become a model for modern community-minded councils to emulate and I see that work continuing and shared to the Northern Beaches Council. People can aim for things to be achieved at federal and state level, but it's at local level where real courage is required and objectives correlating for a better future embracing all of the issues of federal, state and local government are exercised. The 'ant-kingdom' is perhaps the most testing test and that's where I think the strategic formulation of LEP's and DCP's for a whole council area reflecting all of the elements in decision making is a force for any council to take in its stride and achieve. One thing's for sure... I'm an optimist, that it you want anything to succeed you must believe in it and work to make it happen. I find I still like poking my nose into what's happening, just to make sure things are right.
The house building that became the subject of a phone call to Warringah Council way back became and remains the family home shared with wife Judy. Son Lucas and daughter Caitlin are grown up and married with families – Lucas in Switzerland and Caitlin in Canada.
Allan says if there's one thing he can credit Warringah Council for doing, is showing their interest in the pole-frame construction in what was in the early '80's a newer type of construction. A design and structure suitable for steep slopes developed in California and New Zealand where there was an abundance of growth of the trees producing poles suitable for construction.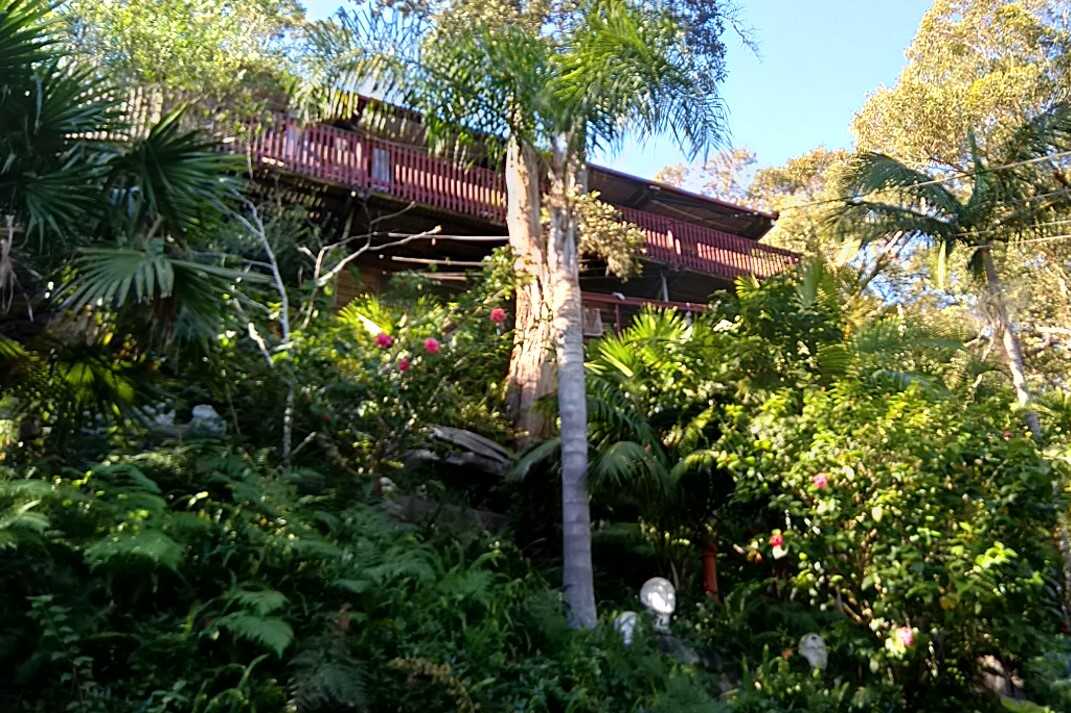 The Porter home in Avalon Beach
Growing up at Castlecrag where his father was a wool-buyer, it was an industry open to Allan until the great wool crash of the early 1960's when synthetic fibres changed the whole nature and future for the wool industry. Attending Knox Grammar School and the National Institute of Dramatic Art, he started a broadcasting career and joined ABC Radio and TV in Queensland in news and current affairs, then went to the English Service of Radio Hong Kong and later to Independent Radio News in the UK.
Working in Hong Kong - could you share a few insights?
An interesting diversion when in Hong Kong was in being hauled into the Golden Harvest Studios to do the English dubbing of the many martial arts movies coming out of the studios at that time and were popular worldwide for some years. Bruce Lee had set the trend with his monumental Enter the Dragon and others. Of the many character voices I had to do, the one that comes to mind is 'Pigtail Wan', a subservient, soft spoken, mean and obedient thug who beat up people on orders of the gang boss and the dialogue was particularly challenging to the lip syncing. Often we had different characters to do in the same movie. Each scene was 'looped' so we could run through it and rehearse before the final 'take'. 'Pigtail' remains a memory for a number of reasons …
In Queensland his love of sailing having started around the shores and in the bays of Middle Harbour developed further. ''It was hard for it not to'' he says, with the Barrier Reef and coastal islands within easy reach and that led to gaining a small ship Master's qualification which became very useful during a 'sabbatical' in the Mediterranean at a time when Malta was a popular place to where British owners liked to have their yachts delivered. ''Someone had to do it'' he said and it was a great adventure until it became time to get back to work. He's only just completed a First Aid Certificate Course to comply with the requirements of the Australian Maritime Safety Authority for his Master Mariner qualification. And he says he's a member as a 'qualified ancient' of the League of Ancient Mariners, a body that has its origins back in the early 1900's.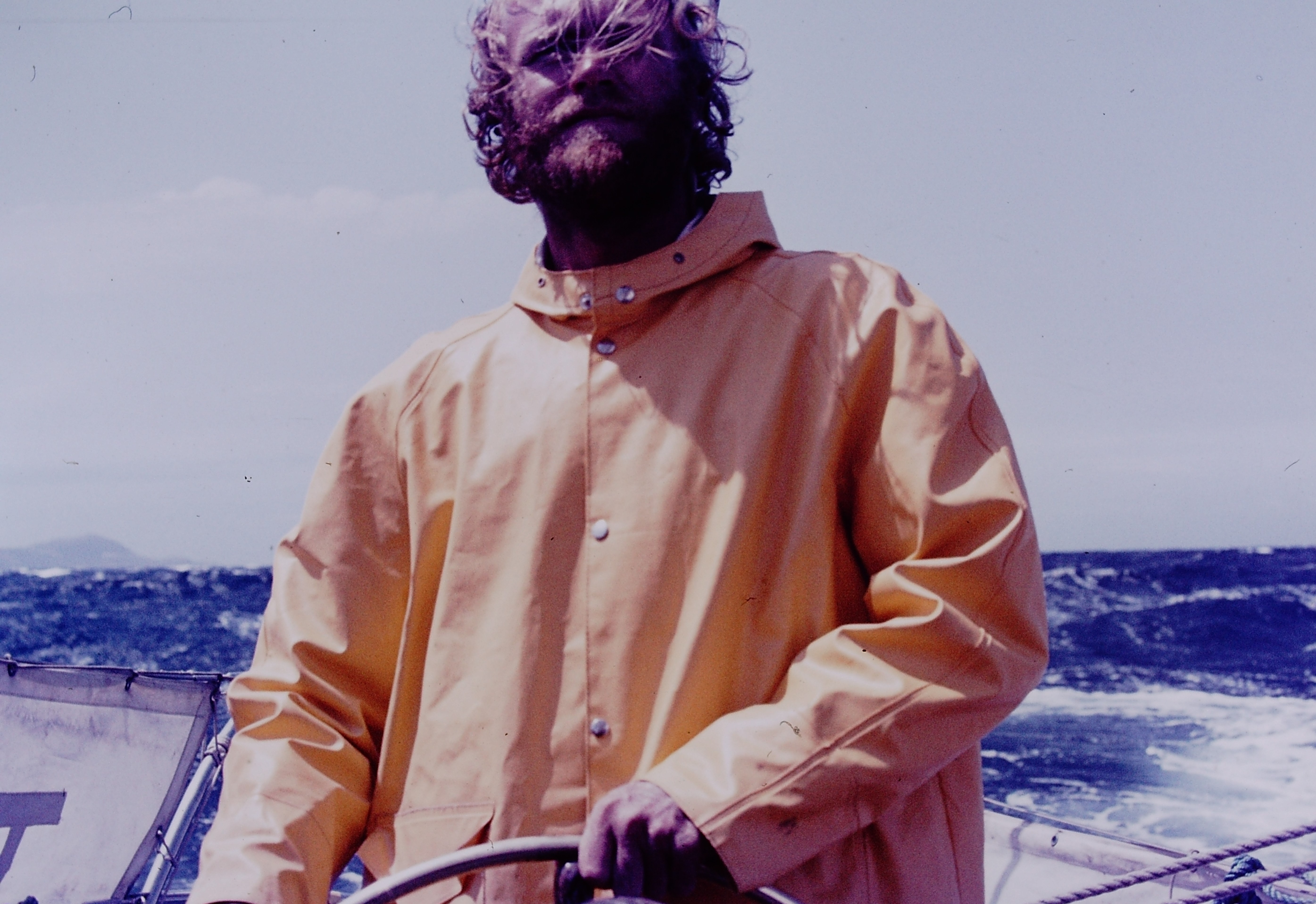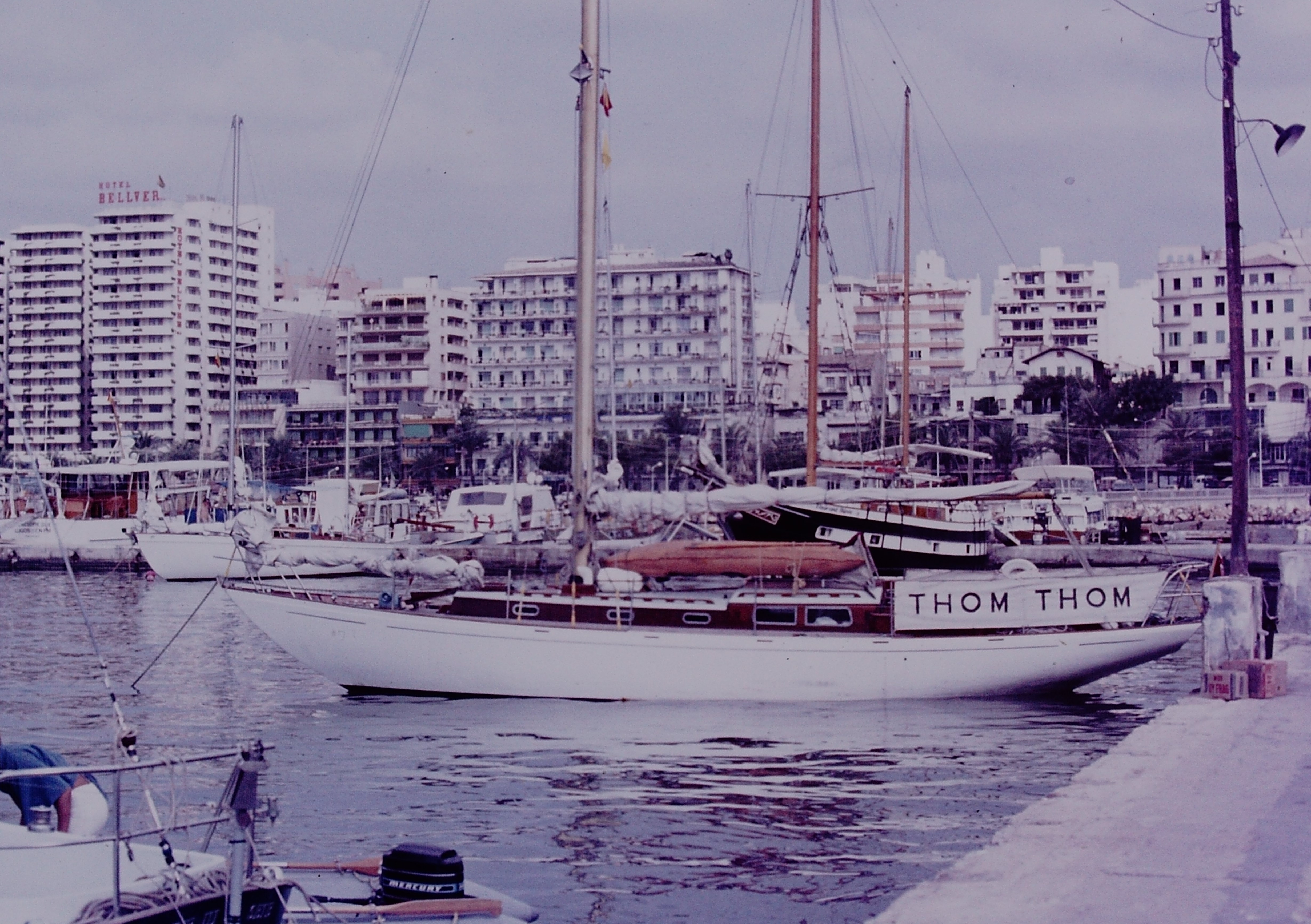 Returning to Australia from England years later he says he's the proverbial poacher from the media who became a gamekeeper in becoming Government Relations Manager for the Insurance Council of Australia.
Being on the water remains a passion and the ol' salt has been seen afloat on Pittwater by old council colleagues as a volunteer Royal Motor Yacht Club yacht race helper.
With a family background in sheep and cattle grazing he maintains a country connection near Rylstone. The sea and the country are firmly part of him. Both environments can be challenging to manage he says and all of the elements of planning to achieve good results are essential and they are great in order to get away from the mainstream of life and back to reality.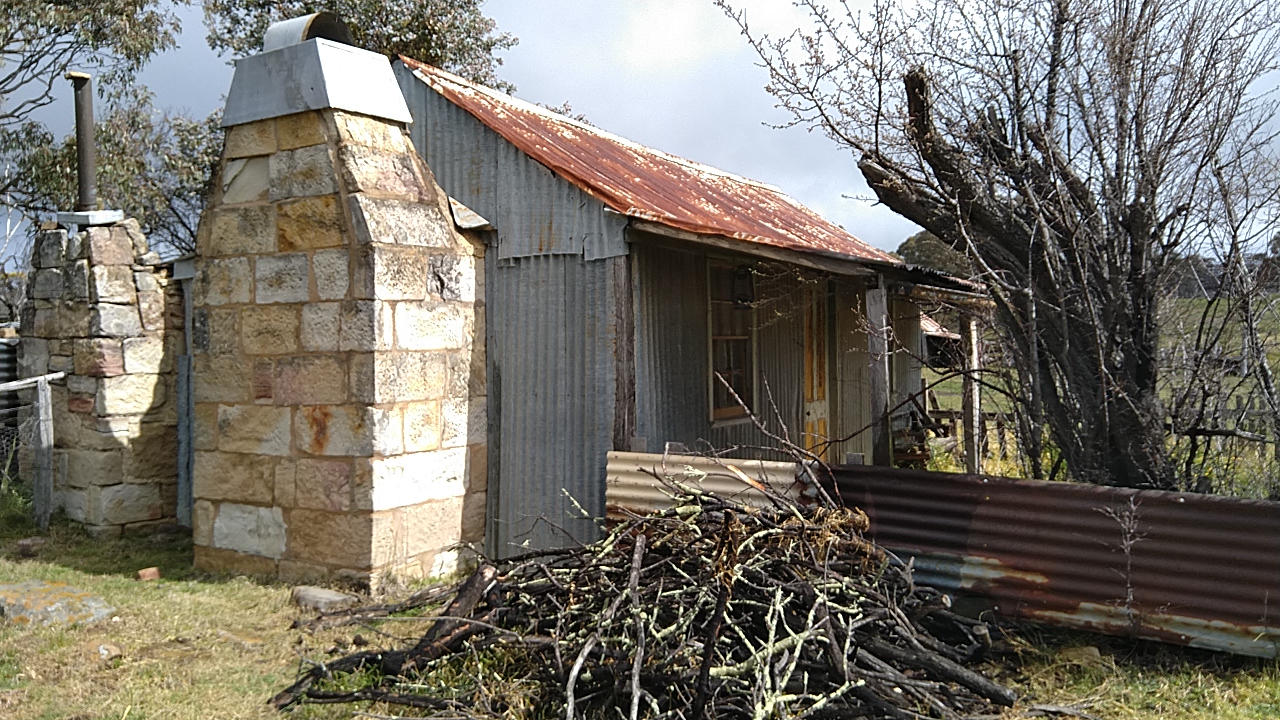 Rylstone - 'Little House'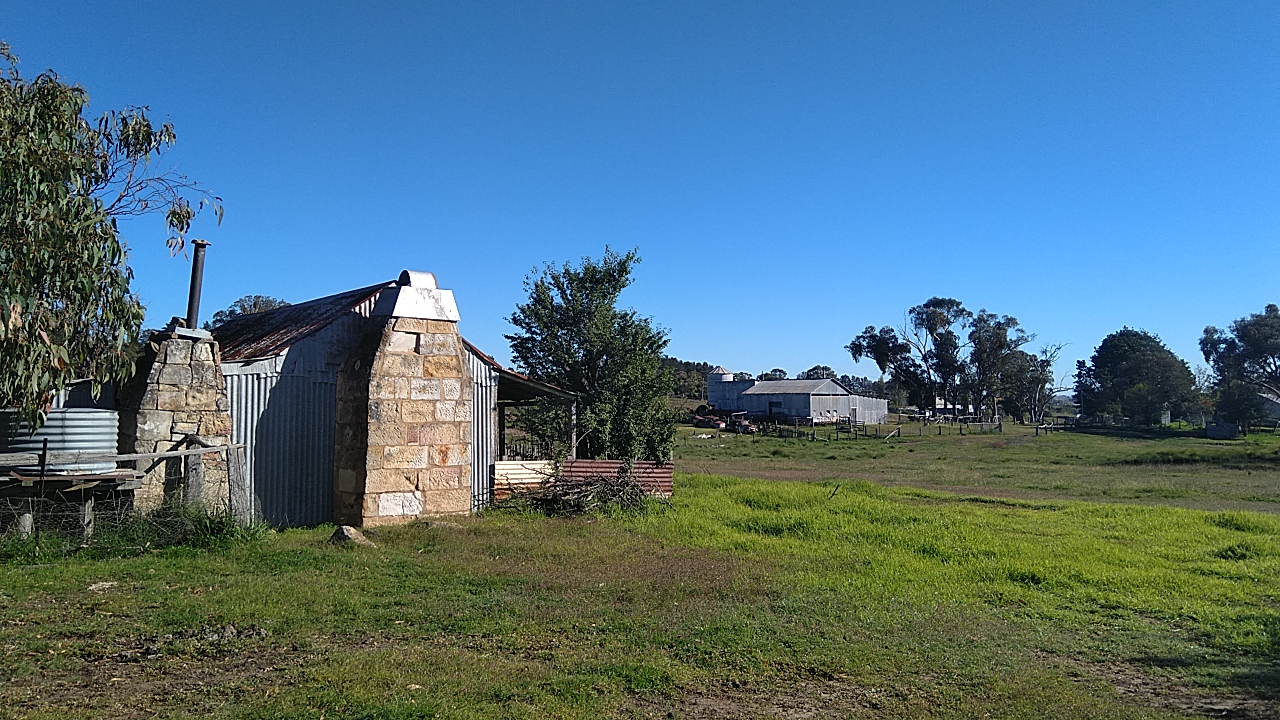 Rylstone - Little place, big shed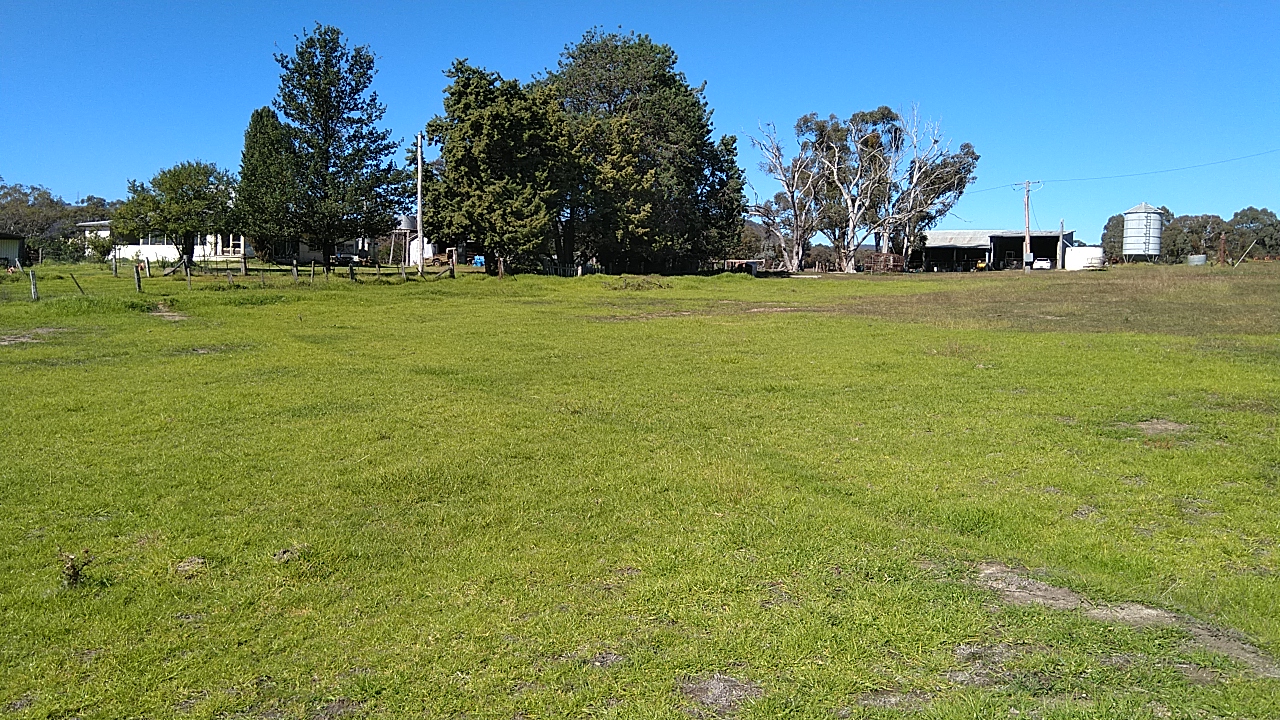 Rylstone - the house and shed

He says he's a successful and happy 'homebody' finding ample pursuits to take advantage of the Covid restrictions and in enjoying communication with old colleagues who are similarly confined around the world. Zoom get-togethers are frequent, effective and rewarding.
No, Covid is not a good thing he says, but it's sure had benefits in bringing people together online, learning the tricks of online communication and in reviving old friendships. And also allowing time to make the most out of a long interest in music and the violin.
A student of music?
Yes – in recent times at the Sydney Conservatorium. When we had to fill out our Census forms and not being enamoured with the word 'retired', I entered 'Student'. And so I am.
What are you sailing now?
Occasionally 'OP's' – 'other peoples' yachts. The idea of owning a suitable yacht on Pittwater went out the door when I made the commitment to the secession to establish Pittwater Council and after Council, a love of music that was in the household when I grew up, as my mother played piano, caught hold of me. There was an olde-worlde shop run by a characteristic proprietor in the Rocks area of Sydney many years ago that sold violins and it's there I became fascinated by the craftsmanship of these wooden instruments and felt that one day they will figure prominently in my life. And when the time came I became a student of the violin.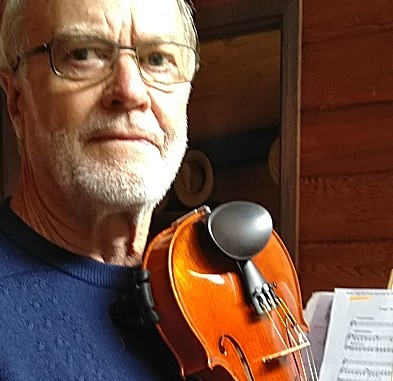 April 2020
What did you begin sailing on?
The old classic VJ – the Vaucluse Junior and then my parents became very active in Northbridge Sailing Club on Sailors Bay, Middle Harbour. Our family's boats sailed by twin brothers Bruce and Stuart were a VJ, Cherub and a Sabot. These were boats that pre-dated the moulded fibreglass boats and were made of plywood with sails made of cotton which was very heavy when wet and could be a real challenge in righting a boat as the cotton absorbed so much water. Later, sailing was an open 10m yacht, a YW Keelboat that became the Diamond sailed and raced with the RPAYC series on Pittwater. And then when the kids were young, we started all over again with a Laser to teach them. But for son Lucas he quickly preferred the excitement of the sailboard and when he was older he sailed in the RMYC yacht races.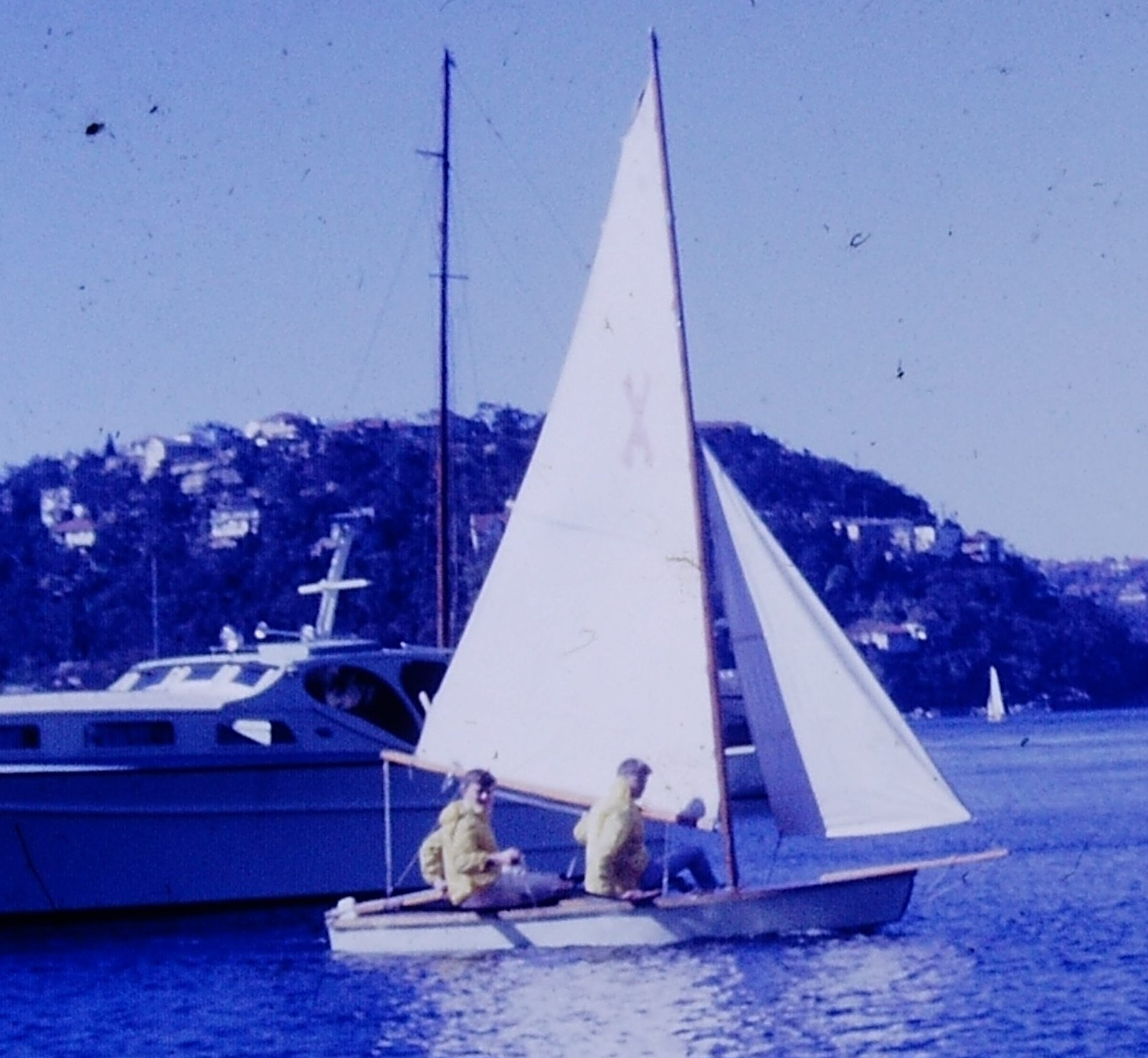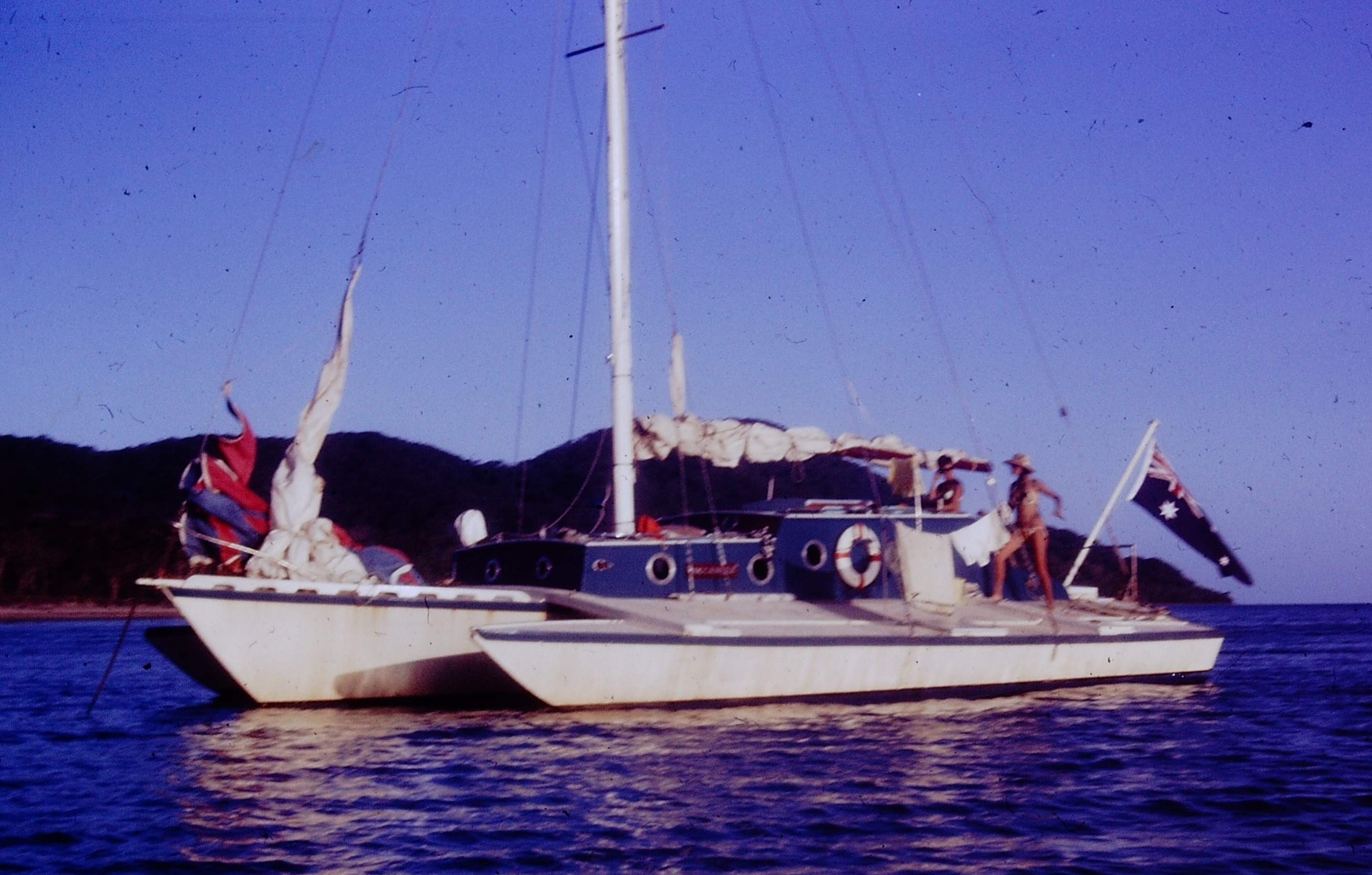 Volunteerism – still doing this at RMYC – why is it important to 'give back' to your community?
I love it. It's easy enough to quote the quotes – Einstein's, 'when you stop doing you start dying'. But we are challenged by so many things nowadays that remaining active and benefitting from it means making sure there's not an over indulgence of comfortable passive pursuits and if you have an interest in something, keep up the activity by being part of the community where you can be involved.
There are so many ways to help. The grandkids went to Bilgola Public School and I got involved as a volunteer to help kids with their reading and that was very rewarding when you see the progress that kids make when they receive individual help. Unfortunately it's all on hold at the moment to reduce the threat of Covid.
Are we being selfish when we say we do something because we achieve some 'feel-good'? No, I don't think so. I think it's one of the bonuses in life to enjoy what you do and in helping in a cause or activity as a volunteer is a social bond and if you have background skills or an interest in helping in a chosen field, you can become a real asset in community activity.
What are your favourite places in Pittwater and why?
Barrenjoey Beach and the path to the lighthouse on the Headland remain favourite attractions. The beach itself is perfect for walking and at the end is the path to the top of the Headland. . . and memories of great friends Jervis and Bridget Sparks are always alive. They did such a marvellous job in being custodians of the cottages for such a long time, sensitively improving them and maintaining a presence that protected the cottages and then Jervis writing histories of the headland. Jervis and Bridget eventually moved to Queensland in retirement and Jervis sadly died three years ago. Barrenjoey Beach has become very popular with visitors having a day out to enjoy themselves, many coming from such long distances that it makes you appreciate what we have and in showing hospitality to them.
As marvellous as the surfing beaches are, it's the calm and quiet of the waters around Barrenjoey Beach that still attracts – no doubt from years in parts of Queensland where there was no surf inside the Barrier Reef but plenty of opportunities to launch small craft and set sail to neighbouring islands – I'm thinking of the Palm Island Group and Dunk Island.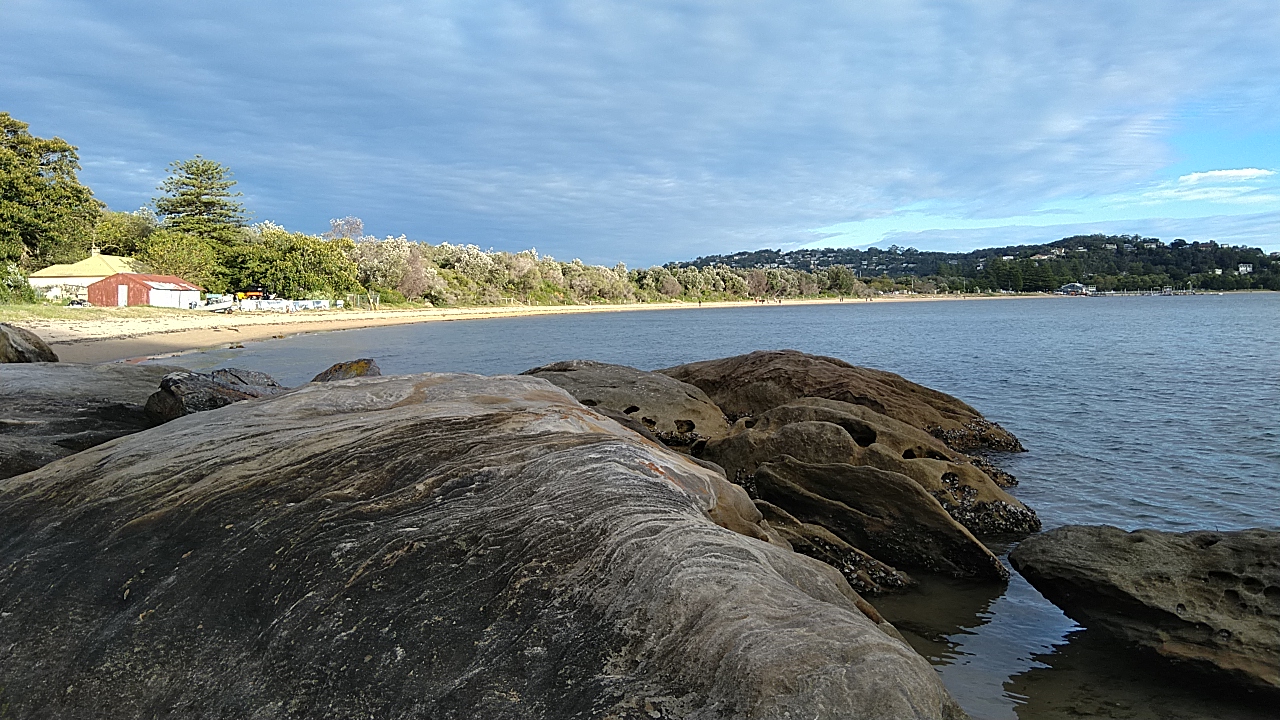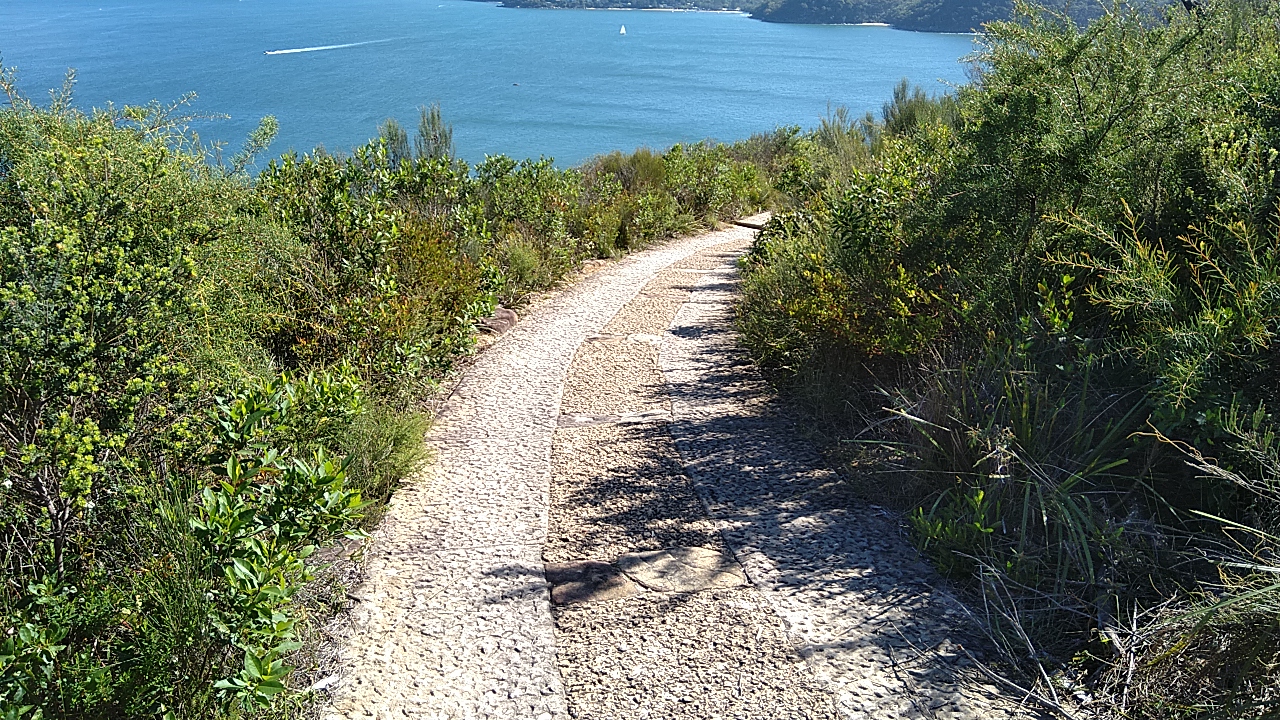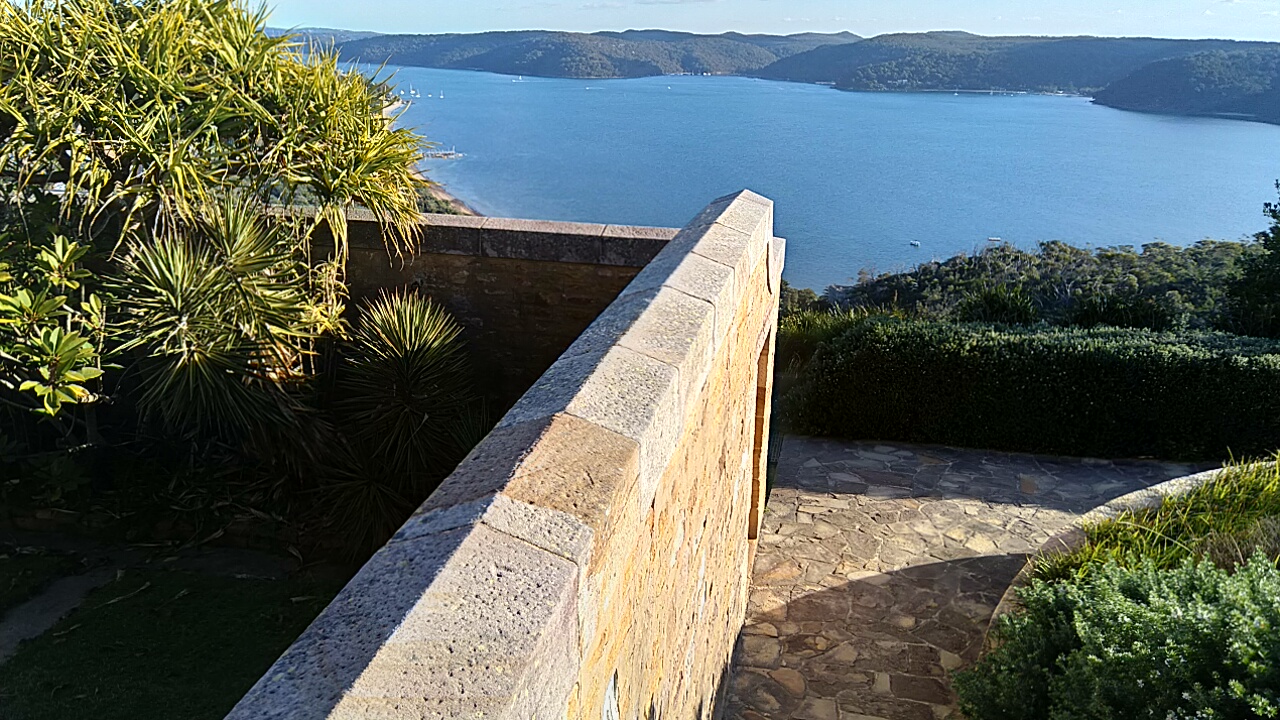 What is your 'motto for life' or a favourite phrase you try to live by?
The Motto and creed that is on the wall is a line from a poem by the 18th century soldier and poet, Thomas Osbert Mordaunt –
'One crowded hour of glorious life is worth an age without a name'.
It spells out to me that time is to be used well, to make every hour the best and every moment count for what's achievable and rewarding… reminding us too that 'today is the first day of the rest of your life', don't waste it. It's also led to another rule that I have to keep reminding myself about – you can't do everything but what you choose to do, do well'.
And there's always Kipling's classic poem 'If' that remains supreme –
If you can keep your head when all about you
Are losing theirs and blaming it on you,
If you can trust yourself when all men doubt you,
But make allowance for their doubting too;
If you can wait and not be tired by waiting,
Or being lied about, don't deal in lies,
Or being hated, don't give way to hating,
And yet don't look too good, nor talk too wise: ... (and more)
Anything more to say?
A lot has changed during my life. The one thing that has concerned me most though, is that many traditional values, inner strengths of resilience, of wanting to achieve and enjoy personal reward have taken a pounding in our modern world. I've been fortunate in maintaining attachments and a life to values of those who've lived good old country lives and worked through environmental, economic and personal hardships and in doing so have doubly enjoyed the reward and good times when they've rolled around. They've succeeded remarkably in living life with all of the ups and downs and I've enjoyed the experience learned from them. I think perhaps we've become too insulated from the reality of managing our own existence without depending on others. The little things we can do for ourselves always help and shape our lives rewardingly. Values that underscore life are a very valid thing. Pride commands respect after all.
Photo of Allan (top) by A J Guesdon, 2020 - all others from Allan's Family Albums.