September 15 - 21, 2013: Issue 128
Avalon Beach Historical Society 30th Anniversary and 2013 Exhibition
On this October long weekend (5th to 7th) the Avalon Beach Historical Society will be celebrating its 30th Anniversary with a mammoth '8th Great Historic Photographic Exhibition'. For the first time and on such a grand occasion, it will be held in the main hall of the Avalon Recreation Centre at 59a Old Barrenjoey Road, where we will have the space to exhibit over 700 photographs. That number of photos will cover around 55 different topics, aspects and many eras of our local history and it will certainly rank alongside the best photo exhibitions of local history seen in the Manly-Warringah area.
Of course there will be the all-time favourites such as 'Koalas', 'Clareville Torpedo Base', 'Women & Avalon Beach', 'The Hole in the Wall', 'Avalon Squash Courts' and 'St Michael's Cave' etc. but we have added some new panels of interest, such as 'Love in Avalon Beach', the 'Mudlarks of McCarr's Creek Reserve', 'Shark!', 'The Big Tree', The 'Rock Lily', 'Surfboats', "Westcott" and the Sanders Family' and a couple of photos of 'Night Golf at Avalon Golf Links in 1938' etc.
We will also have on display some of our fabulous historic panoramic photos, some originals by EB Studios from the early 1920s.
Besides the 'still' photographs there will be a screen set up to continually show many short 'movie' segments collected and compiled over the years, relating to our area. Besides the popular 'Bandstand and the Stomp on Avalon Beach' in 1965, there will also be 'A Day in the Life of Avalon School' shot in the 1950s by the ABC.
You will also be able to see the beach and the 'Avaputt' mini golf course in action during 1930 from a film shot by the 'father of Avalon Beach' - A.J. Small. We also have a great short film called 'Cave Folk' showing a folk concert shot in St Michael's Cave in 1964.
'Ghost Ships' will show the search conducted off Palm Beach for survivors of the 'Birchgrove Park' in 1956 and some recent excellent colour footage shot by diver/photographer Max Gleeson of the wreck 3 kms off Avalon Beach.
We will also have on sale our 30th Anniversary Calendar for 2014. Like our last calendar in 2009, the photos are printed so that they could be framed if you wish or send one overseas. Besides the calendar there will be photographs for sale, historic, panoramic bookmarks and copies of Jervis Sparks 2nd book "The Red Light of Palm Beach" with almost 65% off the original retail price.
Admission will still only be $3 for adults and children free, no change over the last 15 years!!
There will be a 1947 Dennis Fire Engine with outfitted enthusiasts (including brass helmets) publicising the exhibition on Saturday morning around the streets, eventually parking on Dunbar Park to allow children access. It will be accompanied by 2 early 1920s T-model Fords.
From Avalon Beach Historical Society
Avalon Beach Historical Society: http://avalonbeachhistory.com.au/
_________________________________________________________________
Below is a sample of five wonderful photographs from this vast collection kindly shared this week to whet your appetite.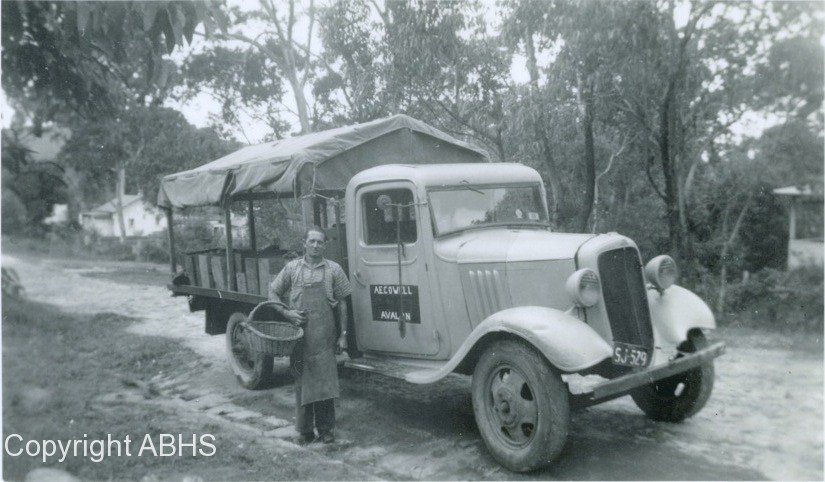 This is our other signature shot of dear old Bert Cowell, the mobile greengrocer outside his home in Edwin Avenue in the late 1940s. Bert Cowell's daughter is our long-time secretary of the Society - Nina Gow.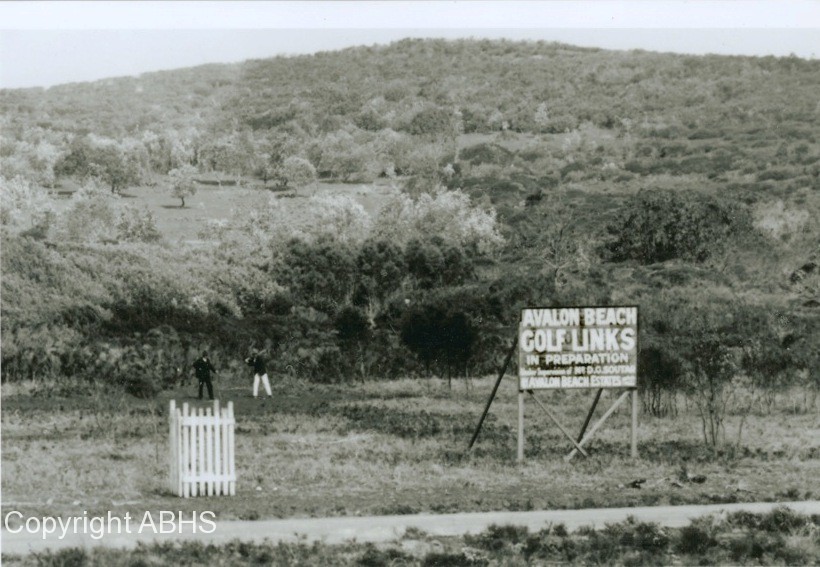 This was the view in around 1923 looking east from Old Barrenjoey Road soon after A. J. Small purchased the land which later became the golf links - boy did he have some work to do!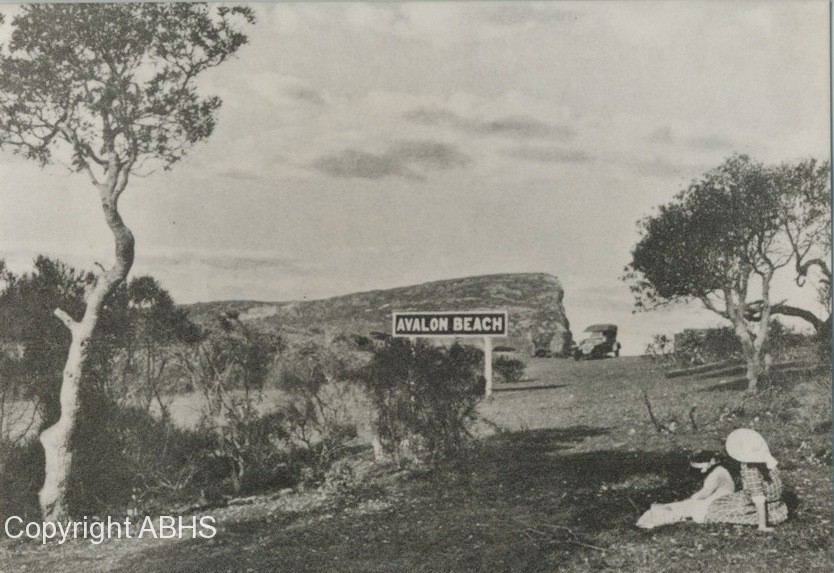 This would be the view approx. from today's inward bound bus stop looking across to the beach in 1920.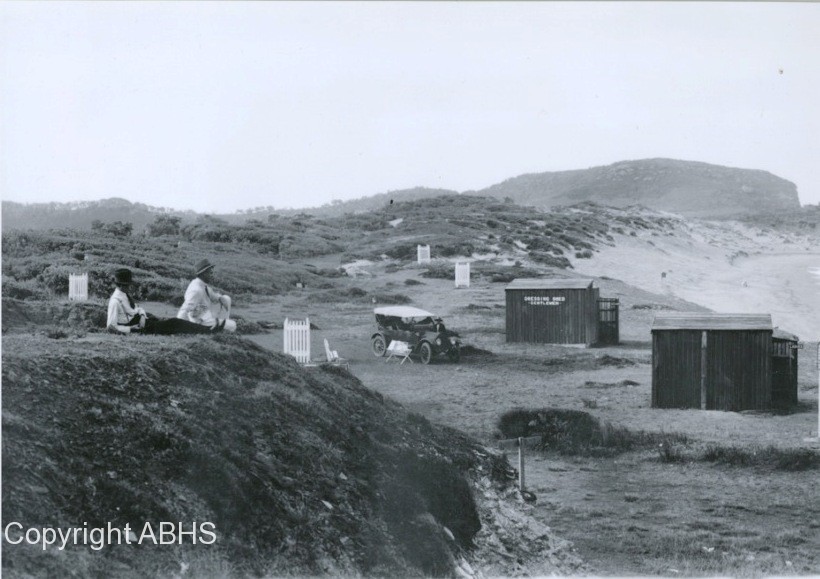 This is one of our signature shots advertising the exhibition and is a detail of a much longer panorama taken by EB Studios around 1920. We obtained permission from the NLA to use it even though it is well and truly out of copyright. The new surf club building will stand where the 2 distant planter surrounds are.
One of the new panels is called "Love in Avalon Beach" and this is Geoff Searl's Mum and Dad on their honeymoon at Avalon Beach in 1944. They are out on the rockshelf at North Av. near the stone lady (the remains of the hole in the wall).
All Images are Copyright of Avalon Beach Historical Society.