June 12 - 18, 2022: Issue 542
A Volunteering Spirit – Christine Hopton: next on The avalon story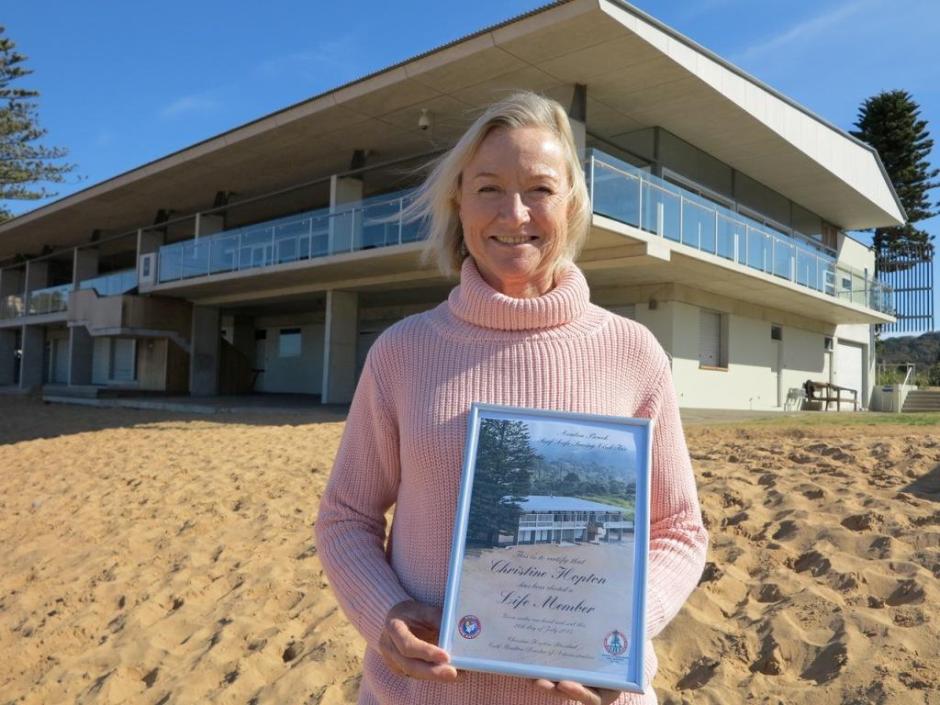 Christine Hopton - Life Membership of Avalon Beach SLSC - photo by Warren Young OAM
There's a strong spirit of community involvement and volunteering in Pittwater, exemplified by long-term resident Christine Hopton OAM, a former life saver and Nippers volunteer.
Many people will know Christine because of her involvement with the Avalon Beach Surf Life Saving Club where she was president for many years, and through Surf Life Saving Sydney Northern Beaches where she was a vice-president.
But over the years, Christine has played an important role in other not-for-profit organisations. Thanks to the interests of her three daughters, Christine became involved with the Avalon Girl Guides as a troop leader, and with the Avalon Netball club where she served as president.
Volunteering runs in Christine's family.
"I just can see there is a need to help people, if you have the time, to step up and have a go," Christine tells Radio Northern Beaches presenter Wendy Frew in the latest episode of The Avalon Story.
"Volunteering is inherent in me because my parents did the same thing," she says.
"I've grown up with that, I've seen that it is something you can give back to the community. It is lovely to see how people interconnect and it is a nice way to meet people."
Christine was born and raised in Melbourne, where she began her journalism career and notched up one of many firsts – as a female police rounds reporter for The Age newspaper.
Journalism led her to Sydney where she ended up working in television, helping produce what were then ground-breaking shows such as Good Morning Australia. A friend introduced her to the Northern Beaches and when Christine and her boyfriend, now husband Rob, discovered Avalon ... well, the rest is history!
Christine says she wasn't an exceptional swimmer when she was young, but she got involved in the Surf Life Saving movement when her children joined Nippers. Eventually, husband Rob suggested the two of them undertake SLS's Bronze Medallion course so they could volunteer to patrol the beach.
They met a lot of people while patrolling but Christine also liked the idea of paddling the rescue boards, and so she joined a group of Masters board paddlers.
"The first time I paddled out to North Avalon Headland I thought my arms would drop off!" she remembers. But since then, she has built up her strength and has completed 10 km paddles, no mean feat in anybody's terms.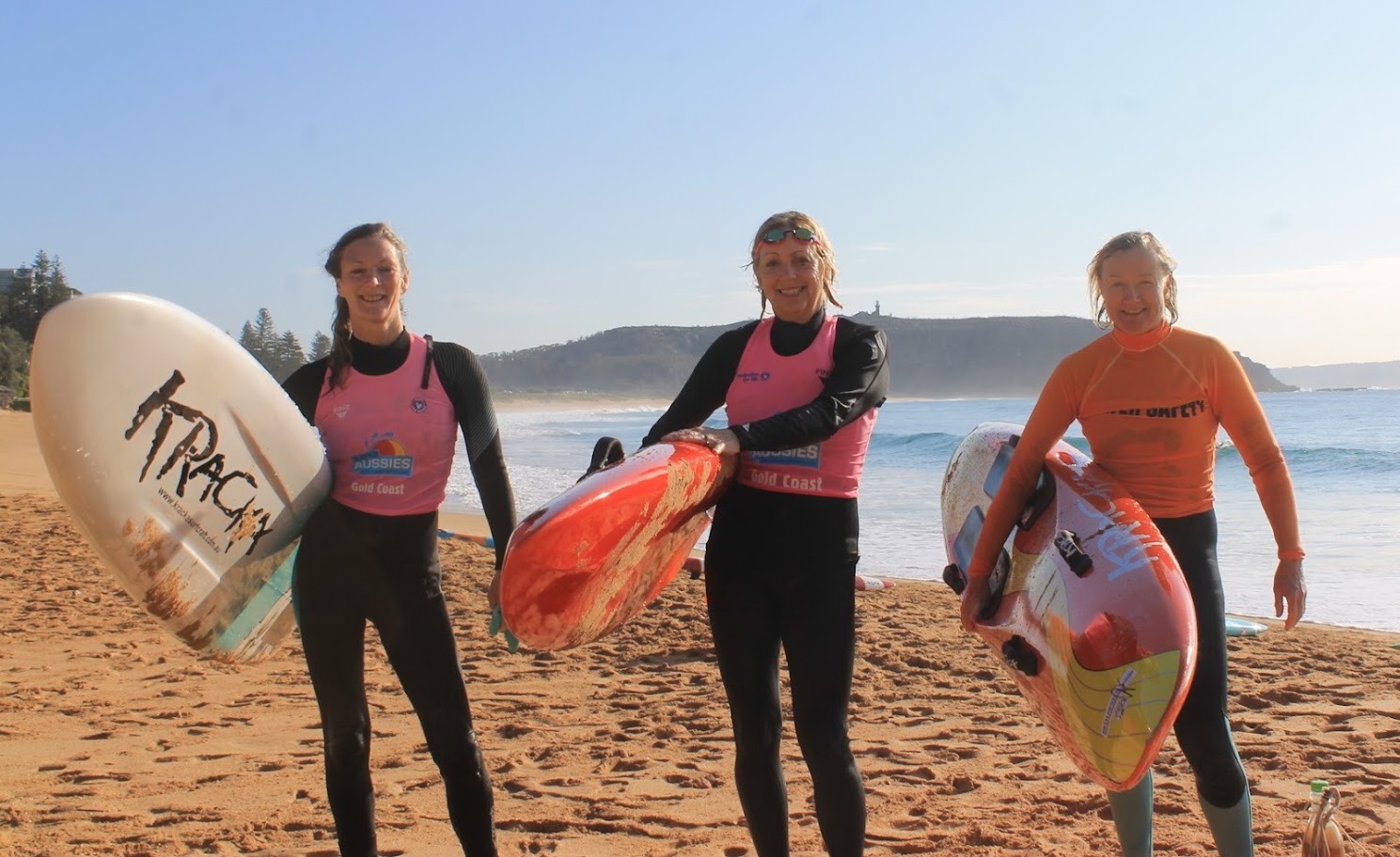 Masters Paddling Group at Palm Beach; Karen Begg, Di van Ooi and Christine Hopton OAM. Photo: A J Guesdon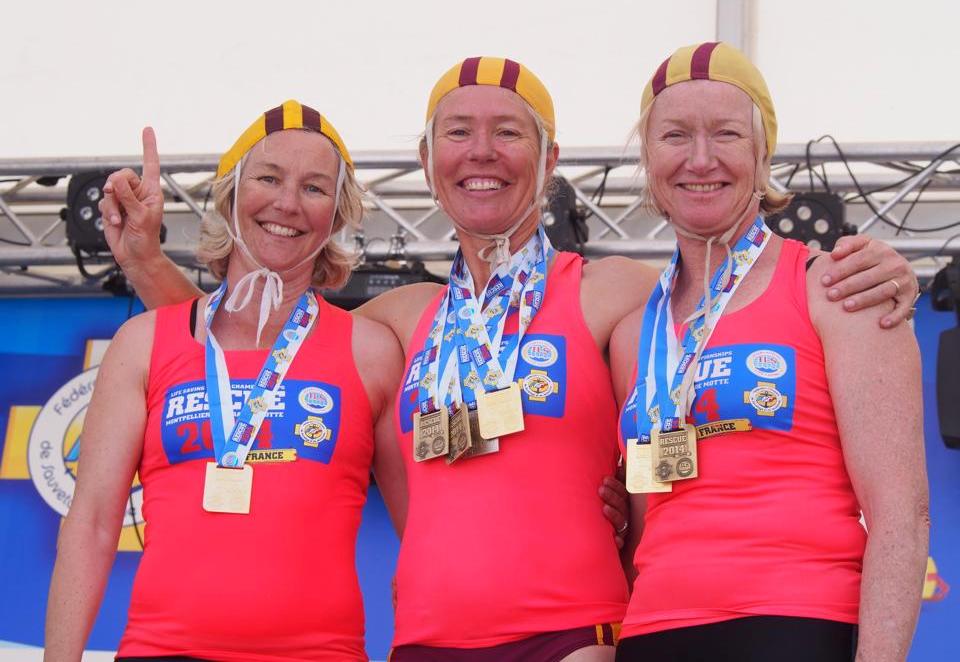 Left to right: Eva Channells, Lise Barry and Christine Hopton - Gold Medal in Ski Relay in 2014 Worlds in France. Photo by Chris McGuckin.
Over the years, Christine and Rob became more involved with the SLS movement, including playing key roles in rebuilding the Avalon clubhouse, along with acclaimed architect and Avalon resident Richard Cole.
"The club was falling apart," recalls Christine. "We realised we had to refurbish in a big way and so we started talks with council."
A lot of hard work followed with plenty of hurdles to jump but the result is a modern building that plays an important role in the local community.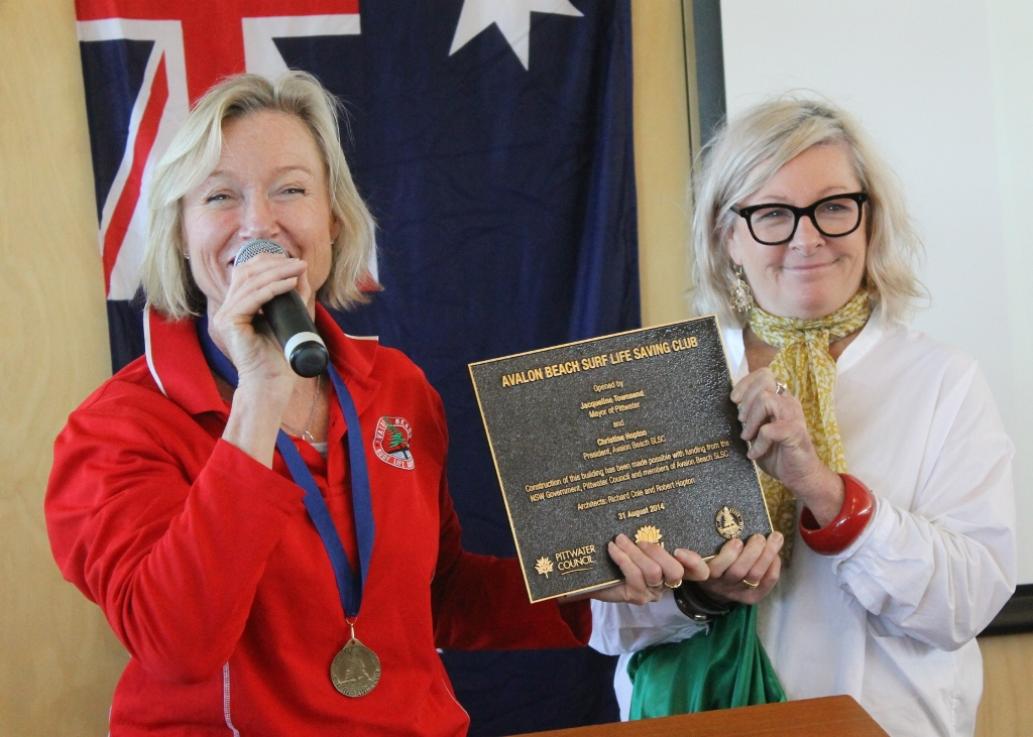 Opening of new clubhouse: then President of Avalon Beach SLSC Christine Hopton with then Mayor of Pittwater, Cr. Jacqueline Townsend - September 2014. Photo: A J Guesdon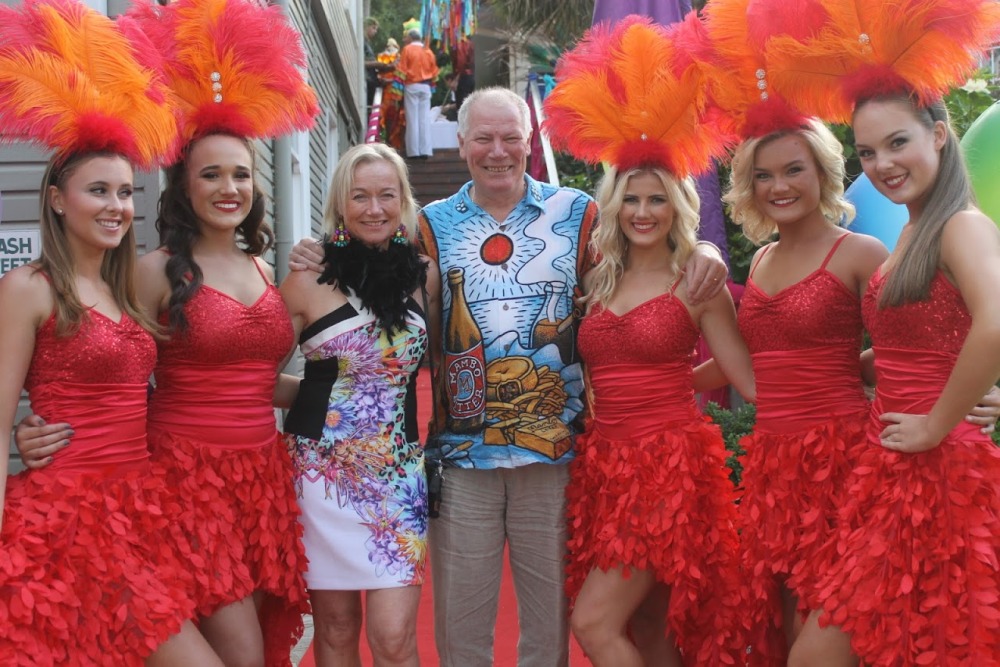 Christine and Robert Hopton at Pacific Club's Carnival Rio fundraiser for Palm Beach SLSC, 2016. Photo: A J Guesdon
These days, Christine's attention has turned to yoga and stretch therapy. She also spends a lot of time with her four grandchildren.
She still loves the beach, but her favourite place is home, with its Japanese garden and proximity to Angophora Reserve.
"We can see Lion Island and Pittwater and we can see the bush behind us … I must admit one of the places I love most is my home; it really is a special place. But if I wasn't there, I would be the beach."
You can hear more of Christine's story on The Avalon Story on Saturday 18 June at 9am on Radio Northern Beaches. Tune your dial to 88.7/90.3 FM, or stream live from rnb.org.au/stream. After it goes to air, the episode will be available on demand, for free, at streaming platform Mixcloud. Go to https://www.mixcloud.com/TheAvalonStory/