July 19 - 25, 2020: Issue 458
2020 Edition of 24 Hour Row for mental health Goes Australia wide: funds raised Support One Eighty - Gotcha4Life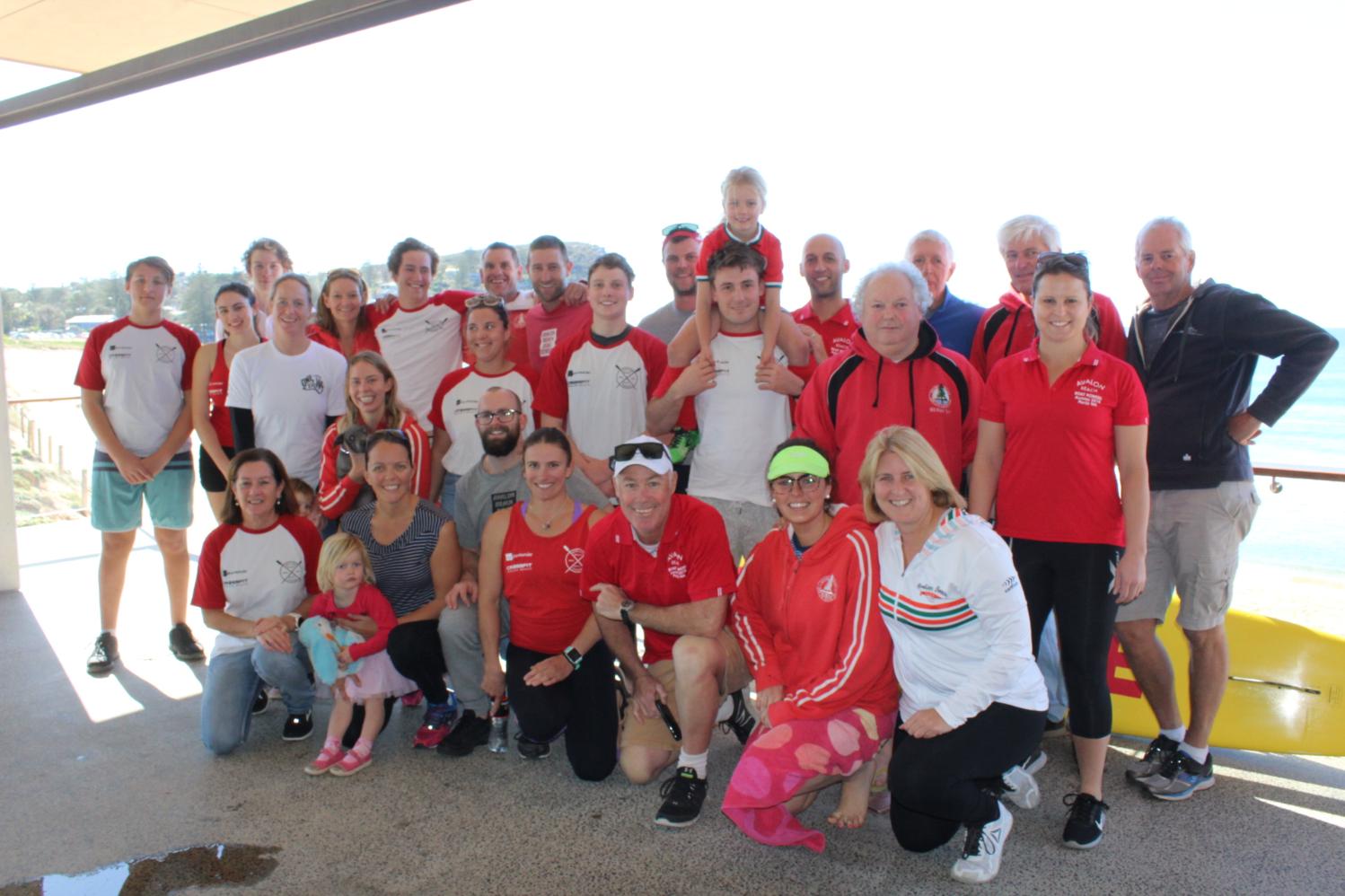 Australian SLSC Boat Rowers will be rowing for 24hrs to raise money and awareness for local charities One Eighty and Gotcha 4 Life on 22-23 August 2020. This year 14 clubs from NSW, Queensland, South Australia, Victoria have already signed up to join in. Photo: part of the Avalon Beach SLSC Team of Rowers from 2018 - A J Guesdon photo.
Over 500 surf club members will take part in this year's 24 Hour Row for mental health supporting Gotcha4Life and One Eighty.
After the success of the Avalon Beach 24 Hour Row over the past two years, the event is expanding in 2020 with a total of 14 Surf Life Saving Clubs signing on to row and raise money and awareness for mental health charities Gotcha4Life and One Eighty this August.
The brainchild of one of the country's top surf boat coaches Nathan Wellings and his wife Mel, the event began in 2018 after a tragic spate of youth suicides in the Northern Beaches area.
"Our local community was struggling to come to terms with the loss of a number of our young people and our team of surf boat rowers wanted to do something positive to help," said 24 Hour Row founder Mel Wellings.
"We set up a couple of rowing machines at the club and rostered everyone to row for an hour each, over 24 hours. It was such a great event, with great support from all the community, not just our club members. We even had the local member Rob Stokes jump on a machine and row for an hour with us. He didn't do too bad a time either," said Mel Wellings.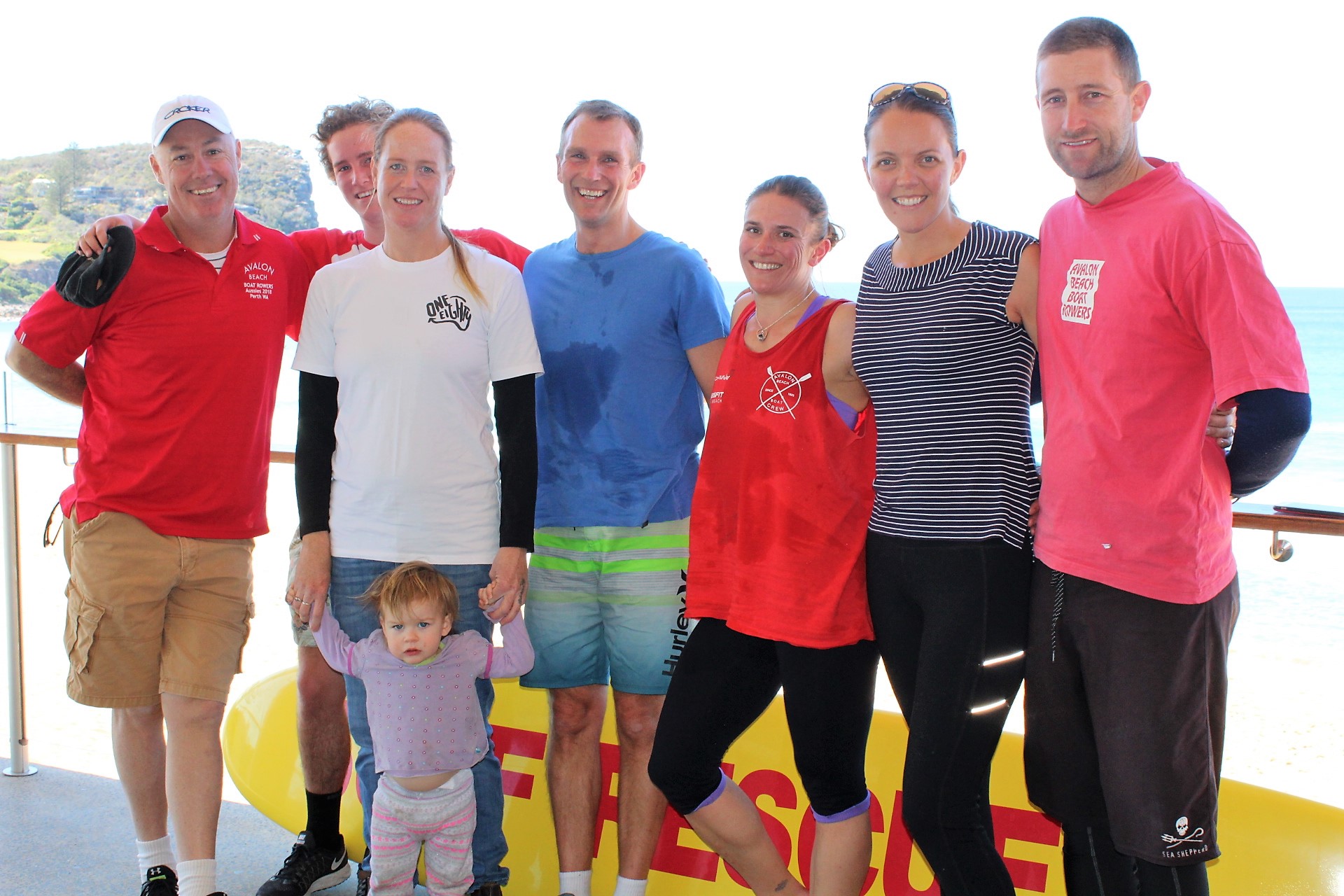 AVSLSC President Ashley Cardiff, Ben Wilson*, Leanne Westlake, Rob Stokes*, Beck Lock*, Mel and Nathan Wellings. *First rowers in 2018 - A J Guesdon photo.
This year the word is out and with 14 clubs from NSW, Queensland, South Australia, Victoria signing up. "We expect there to be some healthy rivalry between clubs this year with both the fundraising side and the total distances that each can row in the 24 hour period," said Mel.
For the first time 24 Hour Row team will link up each of the locations via Zoom and broadcast live through Facebook for the entire event so everyone is connected and anyone can tune in to see the progress and donate.
All funds raised are shared between two mental health organisations who are making a difference through outreach and community programs with the aim of reducing suicide deaths.
Local youth mental health charity One Eighty is leading the way for peer-to-peer models of community support with a vision for future free of youth suicide through prevention and early intervention. While Gus Worland's Gotcha4Life works with and funds sustainable educational workshops, training programs and products to build mental fitness right across Australia to create strong, open and binding relationships.
Surf Life Saving NSW have also come onboard as a partner to help promote the event through its Memorandum of Understanding with Gotcha4Life.
"We love the 24 Hour Row, now in its third year," said Gus Worland. "It's a great opportunity for the community to come together, raise funds to build mental fitness and have fun along the way! Our educational workshops & training are needed now more than ever, and funds raised will allow us to work with individuals and communities to reduce instances of poor mental health and build stronger connections." Worland said.
"We're are thrilled that the 24 Hour Row is going ahead again this year despite the challenges of COVID-19. It's such an amazing community-led initiative, and it is particularly important this year to find opportunities for people to keep active and stay connected." said Maddie Walsh of One Eighty. "The funds raised by Northern Beaches clubs will allow us to continue running our Open Up peer support program and train our volunteer facilitators. Funding will also go towards our Community Support Program that includes free Accidental Counsellor and Mental Health First Aid training for members of the public," she said
The 24 Hour Row has also been a great way to keep surf boat rowers motivated, fit and connected in the off-season and 2020 is no exception. A training program designed to get crews in shape for the row has been promoted by Surf Life Saving NSW, getting top rowers and boat coaches to offer training tips and programs to inspire and motivate via videos released each week in the lead up to the event.
EVENT INFORMATION
Official Name: 24 Hour Row for Mental Health supporting Gotcha4Life and One Eighty
Register at: www.24hourrow.com.au
DONATE | NORTHERN BEACHES DONATE | AUSTRALIA WIDE

Start: 12 Noon, Saturday 22 August 2020
Finish: 12 Noon, Sunday 23 August 2020
Each club will have one or more rowing machines set up at their own location. Each location will follow strict COVID-19 guidelines based on restrictions at the time of event.
Goal: To raise funds and awareness for mental health charities Gotcha4Life and One Eighty by keeping people connected and active through winter by encouraging them to train for both an individual and team goal, through a mental and physical challenge – row for one hour and keep your club's machine moving for a full 24 Hour period.
Watch Live: Each location will be linked through Zoom and the Zoom will be broadcast live through Facebook via www.facebook.com/24HrRow for the 24 hour period of the row with interviews and live distance updates to keep the rivalry and energy up and encourage donations.
Participating Surf Life Saving Clubs (so far):
Avalon Beach, Newport, Collaroy, North Curl Curl, South Curl Curl, Maroubra, Elouera, Wanda, North Cronulla, Sawtell and Wauchope Bonny Hills, Tallebudgera (QLD), Victorian Surf Boat Rowers (VIC), Moana (SA)
SLSNSW is supporting this event through a partnership with Gotcha4Life to raise awareness and funds for mental health resilience programs in coastal communities.​