June 28 - July 4, 2020: Issue 456
Surf Life Saving and Gotcha4Life Partner to Help Save Lives ​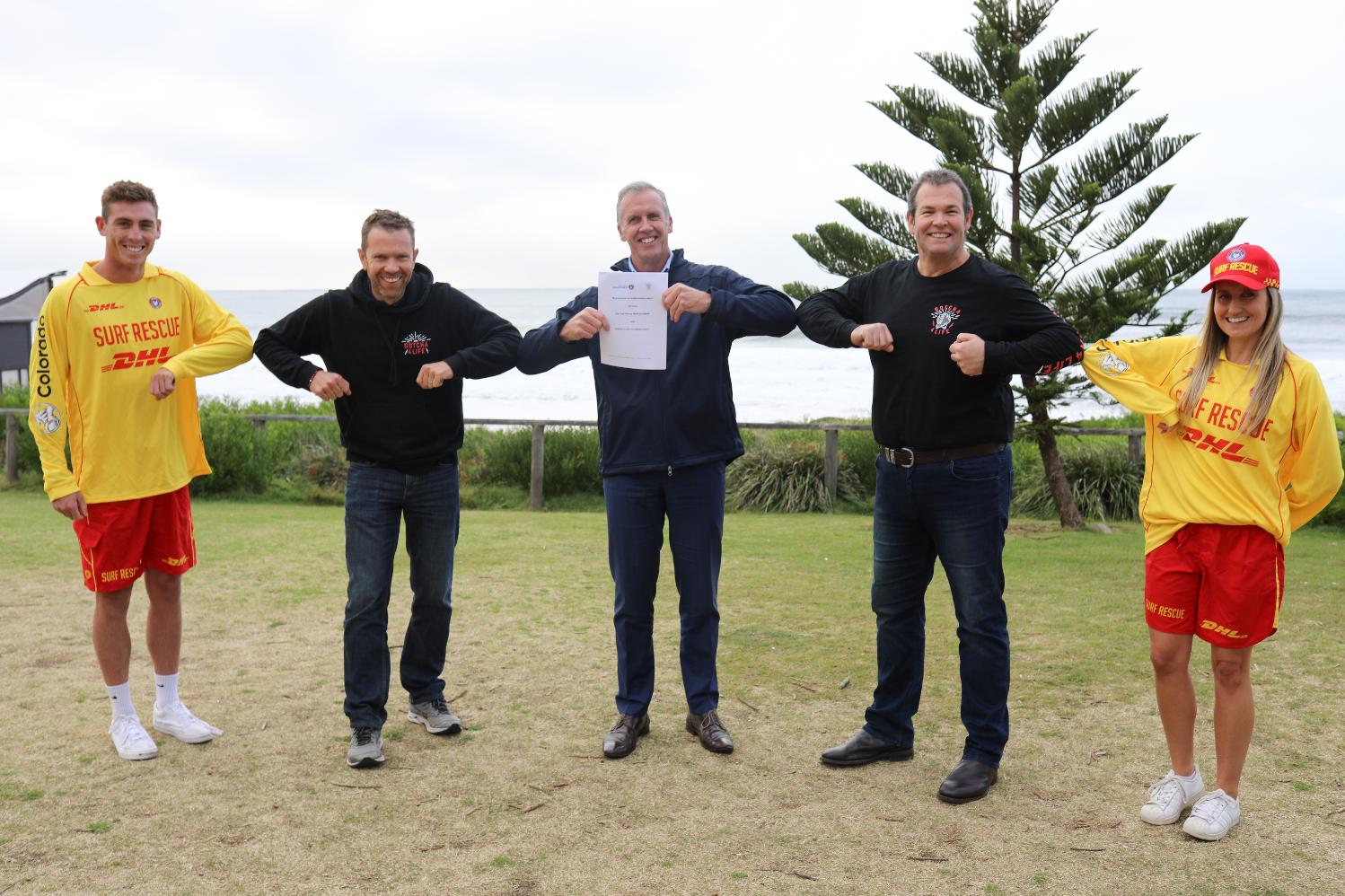 Surf Life Saving NSW has signed a Memorandum of Understanding with Gus Worland's Gotcha4Life, as both organisations look to help build mental fitness and turn the tide on declining mental health and the increase in suicide within communities.
Both organisations believe the alarming number of suicides in Australia can be prevented through programs that strengthen emotional muscle and help build solid social connections and therefore resilience within individuals and communities. Uncertainty now during the COVID-19 crisis has put significant pressure on mental health and wellbeing and the need for preventative and practical strategies is more important than ever.
Gotcha4Life is a not-for-profit foundation which raises awareness of the importance of identifying a close friend in life, someone you know you can go to and speak openly and honestly to when times are tough. Gotcha4Life enables this connection by funding educational workshops and training programmes that build mental fitness in individuals and communities across Australia, to activate strong, open and binding relationships.
To do this, Gotcha4Life partners with programs such as Tomorrow Man and Tomorrow Woman, Man Anchor, Weave and Rural Outreach Counselling to help build this emotional muscle in communities across the country.
"At Gotcha4Life we see a world where Australians are open, honest and supportive in their relationships, comfortable to express themselves when they are not ok. We envisage a society in which everyone has a Gotcha4Life mate who they can open up to, warts and all and rely on no matter what," said Founder Gus Worland.
"To achieve this we need to be connected to local communities. So to partner with such an iconic organisation as Surf Life Saving, which is part of the fabric of so many communities and whose members and volunteers do such incredible work to look after us on our beaches, really is a huge opportunity for us to support Australians in need," said Gus Worland.
Surf Life Saving NSW has made the mental health and wellbeing of its own members a priority in recent years, while Surf Life Saving Clubs are the hub of many communities and are well-placed to provide practical support for initiatives and programs on the ground.
Surf Life Saving NSW CEO, Steven Pearce, says the visions and beliefs of both organisations are closely aligned and the concept of building emotional muscle to protect against poor mental health really resonated.
"Partnering with Gotcha4Life makes perfect sense to us. While the role of the surf lifesaver is to be a first responder, Surf Life Saving also plays a powerful role in protecting life, whether it be by saving people on our beaches or through saving them from poor mental health by building resilience and fostering healthy, connected communities," said Steve Pearce.
The experience of Surf Life Saving Clubs and volunteers on the frontline during the recent bushfires on the South Coast has reinforced the need for community organisations, charities, government and the business community to work to re-build together, physically, mentally and emotionally.
"Our volunteers and surf clubs witnessed first-hand the devastating aftermath the fires had on both them and their communities. Not only were our clubs acting as emergency evacuation centres but the work the volunteers continued to do in the recovery phase and the impact they are seeing still now on people who have lost so much will last for some time."
The MOU between the two organisations centres around taking action that has a positive outcome on mental health. Initiatives and events that can fund sustainable educational workshops, training programs and the promotion of mental fitness generally will be the key focus of any joint activities.
As a starting point for the partnership, both organisations will work together to deliver a suite of mental fitness programs into some of the South Coast communities which were so badly affected by the bushfires in an effective, coordinated way.
Funding support to deliver these pilot programs is currently being sought from various corporate, government and community supporters.
For more information on Gotcha4Life's programs and events, visit https://www.gotcha4life.org/