February 12 - 18, 2012: Issue 45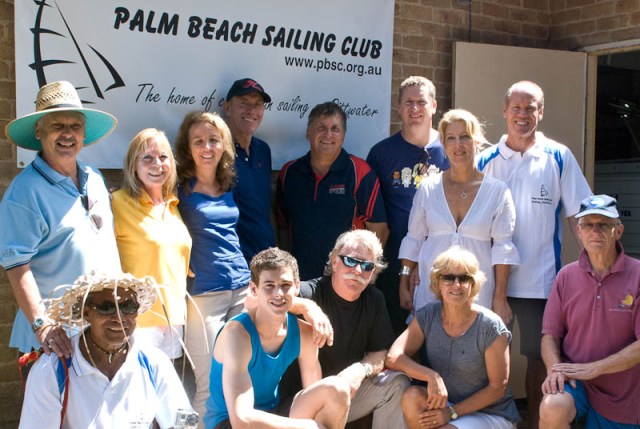 Champions and Olympians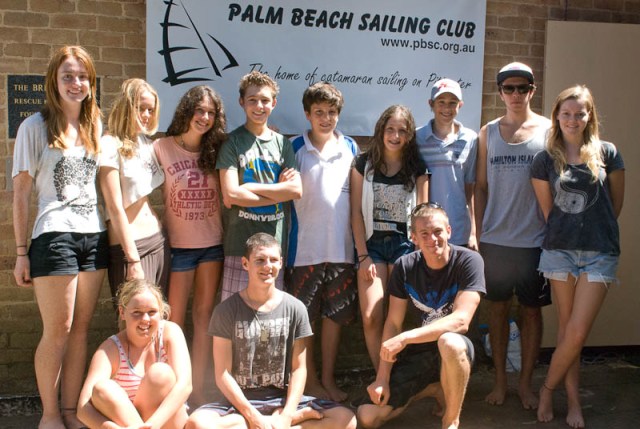 New generation of sailors: (front row from left) Charlotte, Alex and Sam, (back row from left) Rachel, Juliana, Sophie, Dieter, Jeremy, Rachel, Niall, Josh and Molly.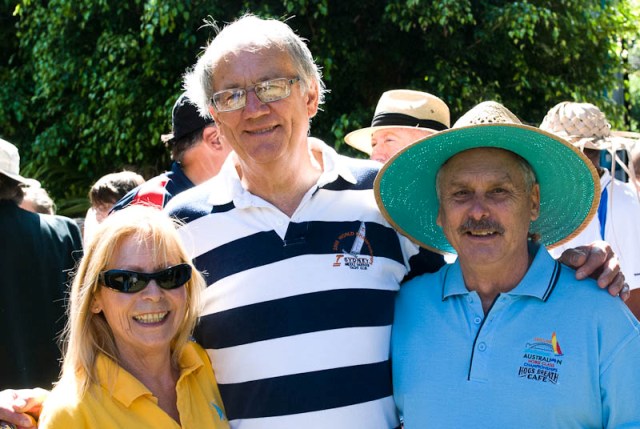 Left to right: Sam Duchatel, John Goldsmith, Michael Warren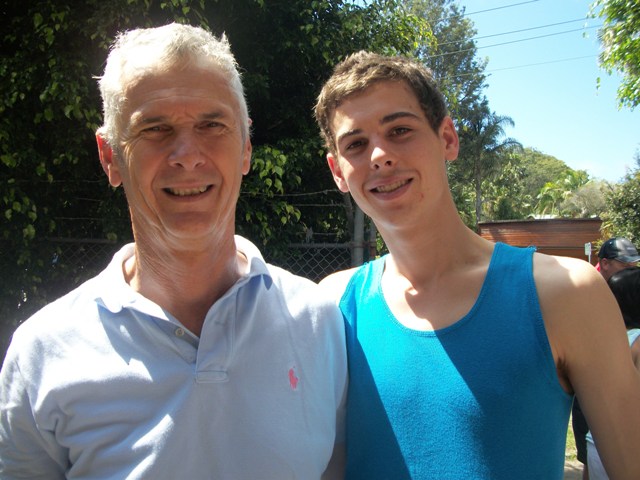 John and Michael McCormick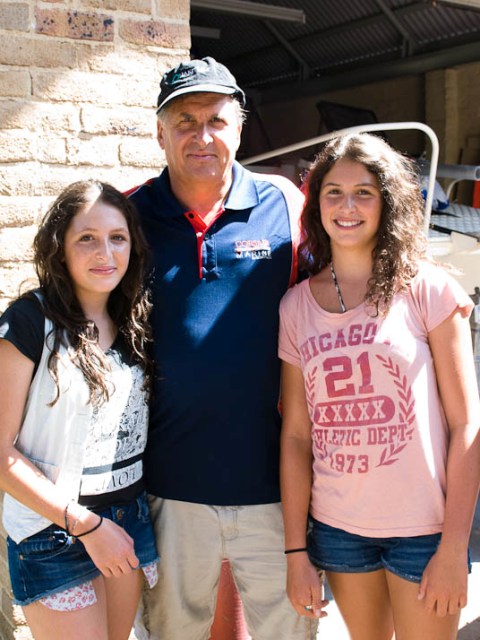 David Renouf with daughters Rachel (l) and Sophie.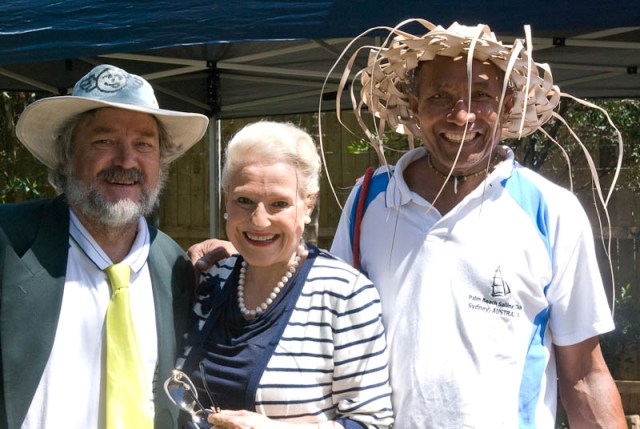 Hon. Bronwyn Bishop with Dick Clarke (in tie) and Upu Kila (past PBSC Commodore)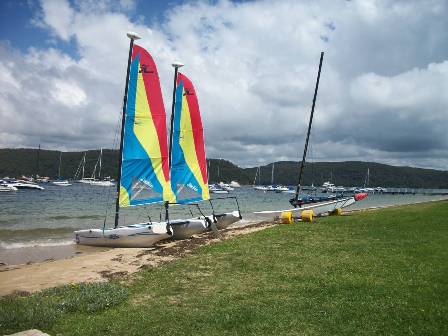 Palm Beach Sailing Club's 50th Anniversary
Abovel: (l to r) Commodore Anthony Duchatel, Mayor Harvey Rose, Hon. Bronwyn Bishop and Hon. Rob Stokes.
PBSC had its 50th Anniversary of sailing catamarans on Pittwater on Saturday the 11th of February and as well as inviting the Hon. Bronwyn Bishop, Hon. Rob Stokes and Pittwater's Mayor. Harvey Rose to join them, they also celebrated by sailing catamarans. This family orientated club, which is one of the strongest Catamaran clubs in Australia and has world class Champions and Olympians as members, has an emphasis on inclusiveness and enjoying the great sport of flying across Pittwater's Estuary as fast or faster then the wind.
The morning began with current Commodore Anthony Duchatel welcoming all to the clubhouse. Cmdr. Duchatel shared some of the illustrious achievements of members alike Olympians John Forbes and Mitch Booth who competed and won medals in both the Barcelona and Sydney games. The Booths have three generations as members of the PBSC. The Waterhouse family with Champions Rod, Kerry, Bridget and son Jason represent firsts on a National and World level of competition.
David Renouf, whose father Phil was also a founding member, was present with daughters' Rachel and Sophie, also represent three generations as club members. John McCormick and son Michael, another World Champion are a few examples of how family enjoying this sport and the outdoors together is what Palm Beach Sailing Club, ultimately, is all about.
Commodore Duchatel then welcomed Mayor Harvey Rose who spoke with his usual eloquence of how PBSC is connected directly with the earliest origins of water craft on the estuary by continuing a legacy of being on and enjoying the water, by continuing this tradition. CR. Rose congratulated PBSC on their 50th Anniversary and their long involvement in and contribution to Pittwater's community.
Hon. Rob Stokes shared a historical insight of how William Dampier whilst travelling in southern seas, noted the word "kattu maram" to mean 'logs tied together' and from there these craft becoming part of our own culture began. Hon. Stokes' closing cheer of "One hull good, two hulls better!" brought loud 'Hear, hear' assent from guests and members and resounding applause.
Hon. Bronwyn Bishop's words celebrated the Club's achievements, the tradition of sailing continuing in seeing generations of the same families as members of the club, and their focus on enjoying the environment of Pittwater's beautiful waterways. After Hon. Bronwyn Bishop unveiled the plaque to honour this day a brunch BBQ fuelled all attending for the activities scheduled.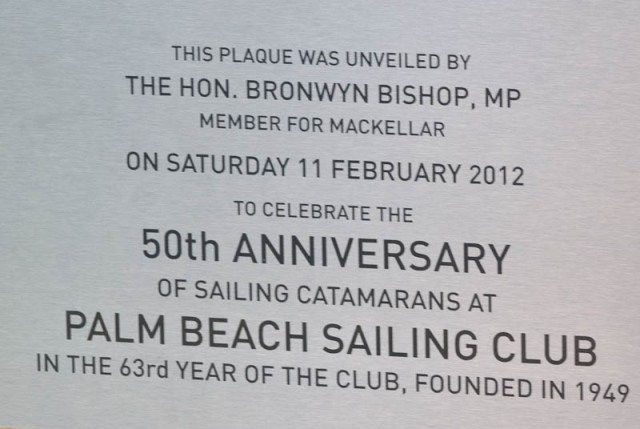 Down at the beach many youngsters took the opportunity to try sailing a cat and enjoyed themselves immensely. While they sailed even smaller ones played in the water's edge while watchful mum's grabbed the chance to catch up and relax. The atmosphere was peaceful, like Pittwater…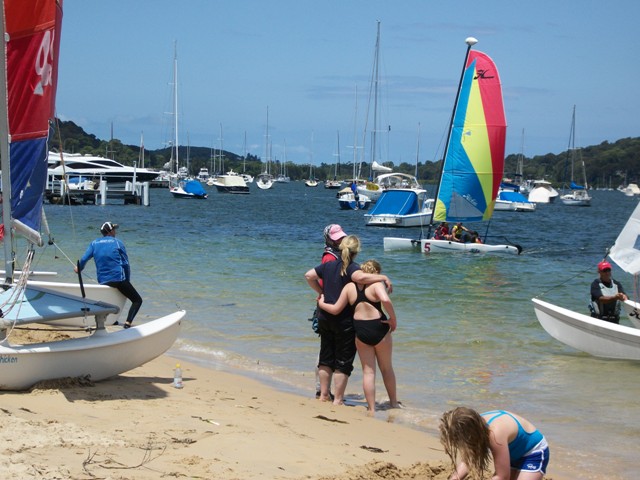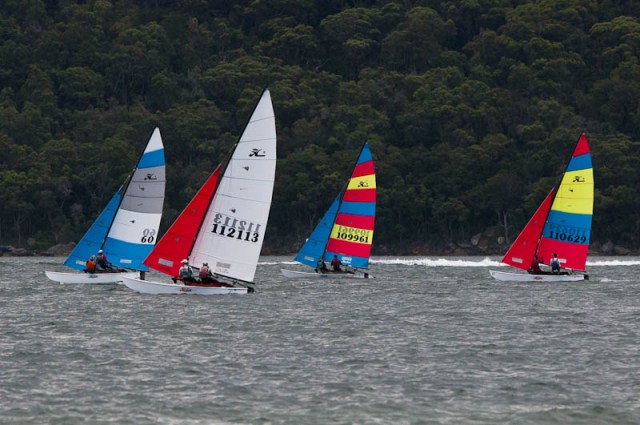 Unfortunately a lightning storm spoiled what had been a glorious day until then and made organisers cancel all races and call in all catamarans for safety reasons. The F18's race had been completed with Brett White as victor.
Palm Beach Sailing Club is a not-for-profit organisation who welcomes those who wish to learn how to sail catamarans or become members. Details in their Summer 2012 Profile.
More of Michael Mannington's photographs of PBSC 50th Anniversary HERE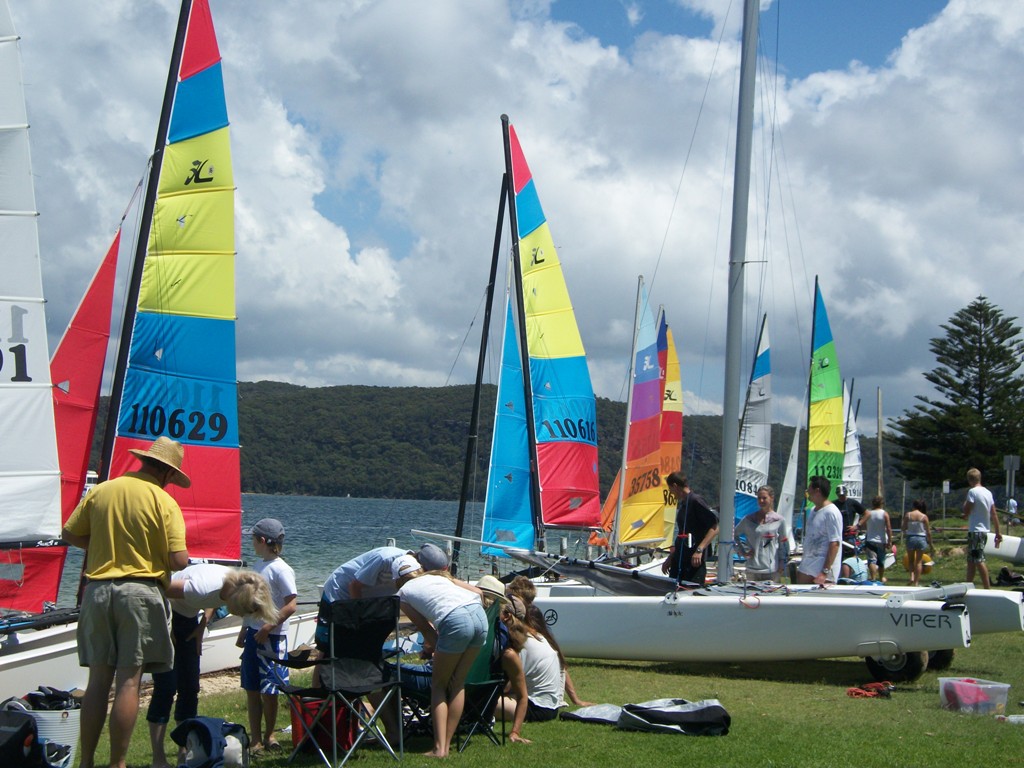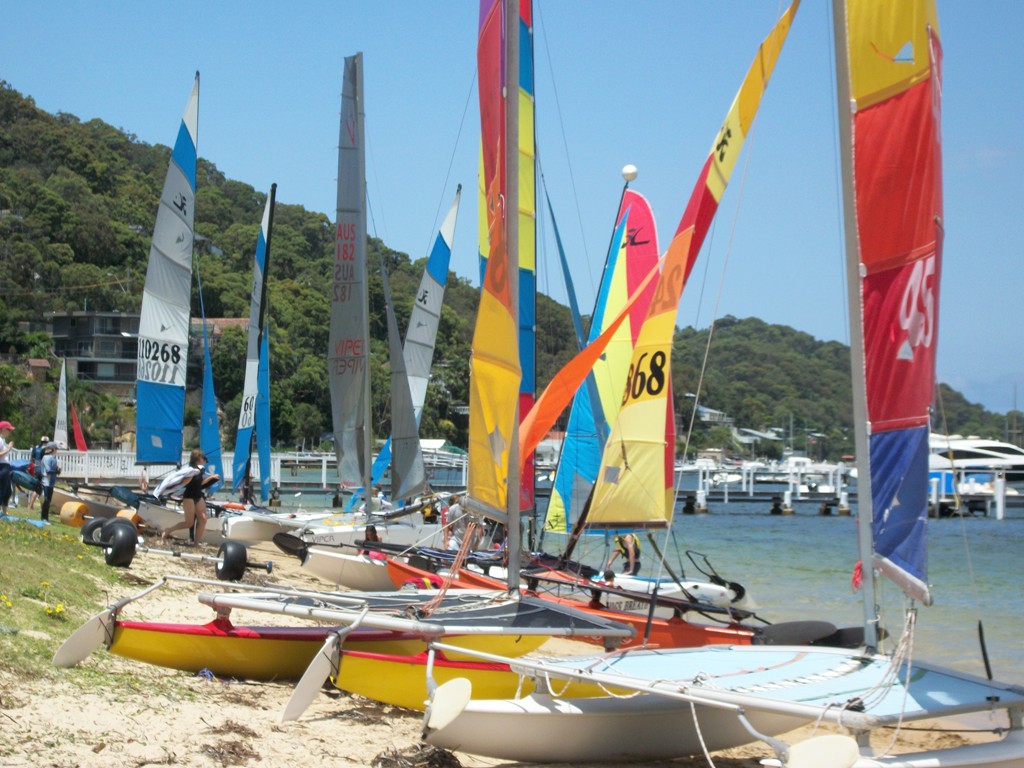 Palm Beach Sailing Club colour by AJG
Copyright Pittwater Online News, 2012. All Rights Reserved.