September 22 - 28, 2013: Issue 129
10 Year Olds Julia and Natalie Prove - Pittwater's Got Talent !!!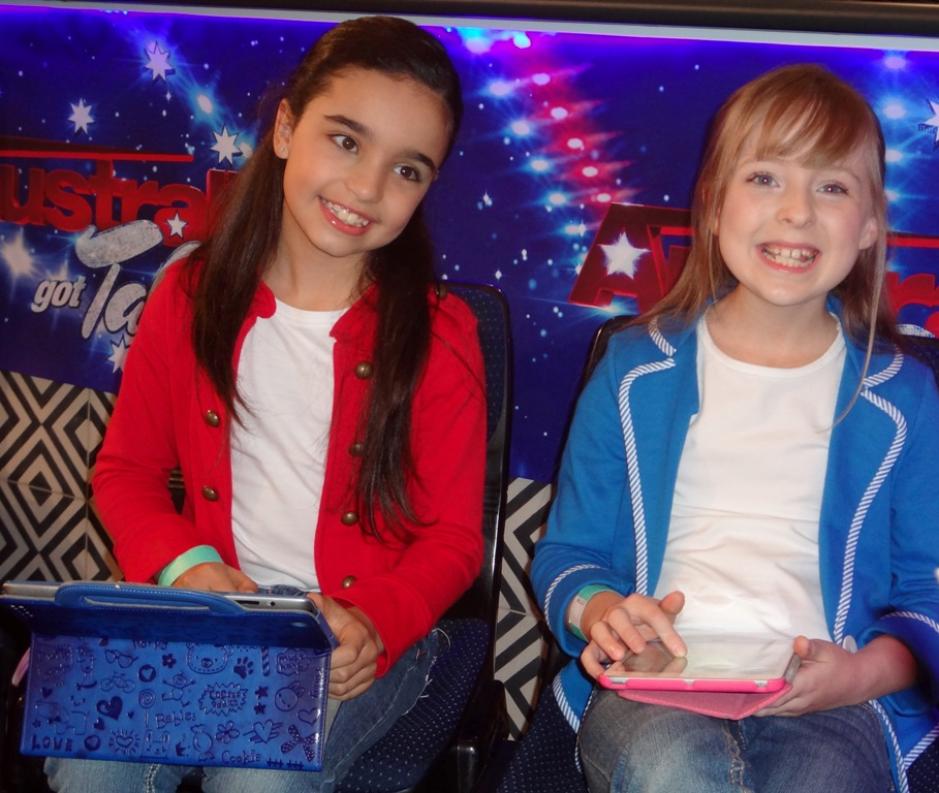 Julia Manias and Natalie Theodore during the auditions.
Julia Manias and Natalie Theodore are performing in tonight's (22.9.2013) Australia's Got Talent show on Channel Nine at 6.30pm. The bubbly 10 year olds have made the first round of the finals with a powerful rendition of River Deep, Mountain High and shall take on a song made famous by Aretha Franklin that extends and shows off their great voices this evening. By showing your support for our local Pittwater songstresses and voting for them you will get to hear the next song they have prepared. Definitely not one to be missed !
Full story HERE
Ding Dong Belle at Royal Motor Yacht Club's Ladies Luncheon - A Lady Who Is Still Bringing Joy to Hearts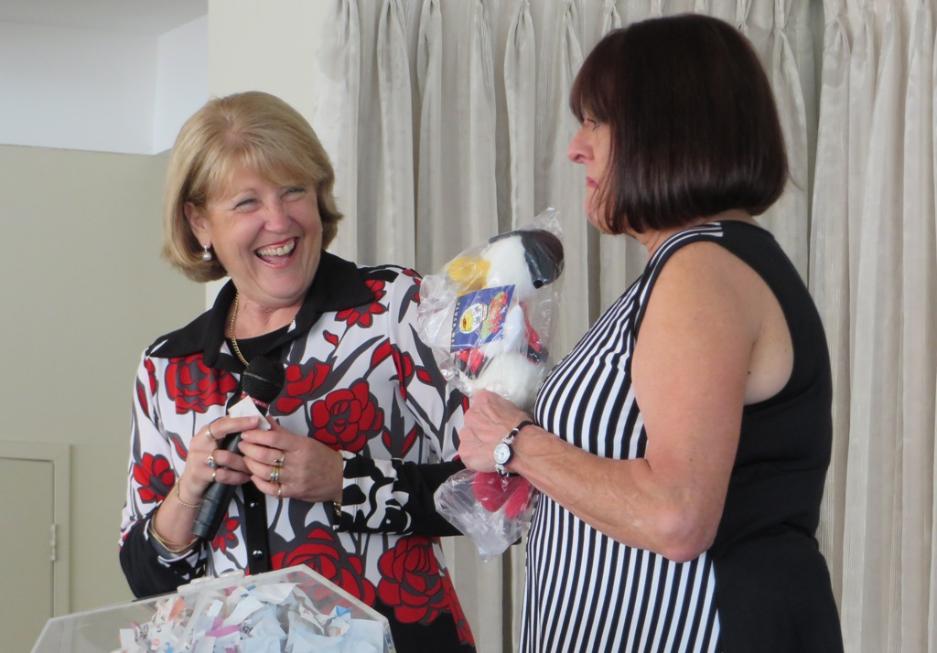 Royal Motor Yacht Club- Broken Bay General Manager Karen Baldwin with Denise Drysdale on Wednesday this week - drawing raffle tickets from a barrel can be an hilarious occupation when Ding Dong is in the room! Picture by Sally Bacon, 2013.
One of Australia's favourite ladies, Denise Drysdale, affectionately known as 'Ding Dong', had a full room in stitches on Wednesday as she spoke of her decades long career in the entertainment industry. Effervescent, hilarious and raising funds for the Heart Foundation, this multi talented artist brought a bit of zing to the spring RMYC's Ladies Luncheon.
Full story HERE
Mayor Townsend Elected for Second Term - Councillor Kylie Ferguson Elected as Deputy Mayor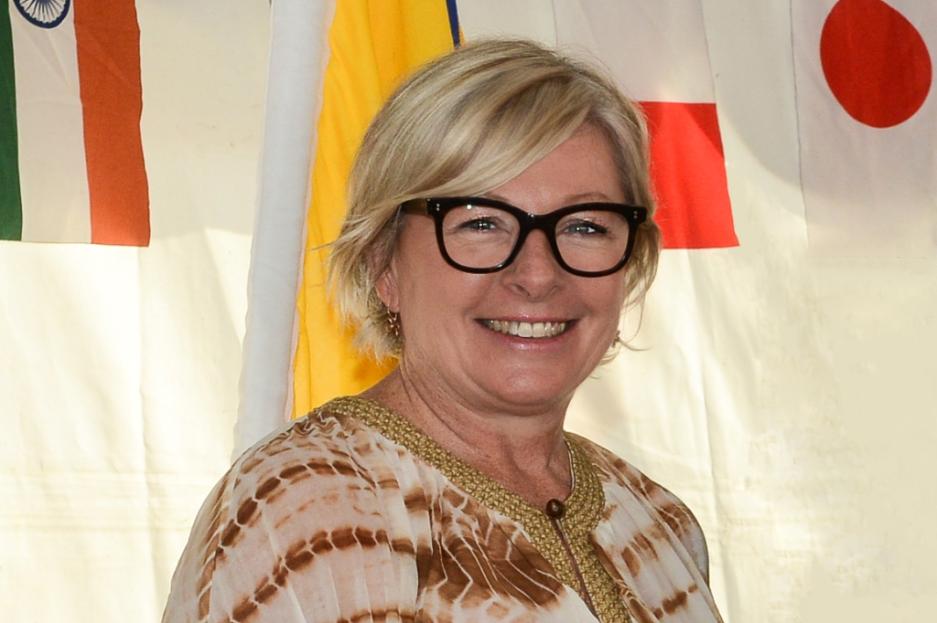 Cr. Jacqui Townsend has been re-elected by her Councillor colleagues to the role of Mayor for a second successive year. Cr. Kylie Ferguson has been elected to the position of Deputy Mayor. The vote took place at this week's Council meeting on Monday 16th of September.
Pittwater Council has also released news in conjunction with Manly Council's Mayor, Jean Hay, regarding the proposed amagalgamation of councils this week.
Full story HERE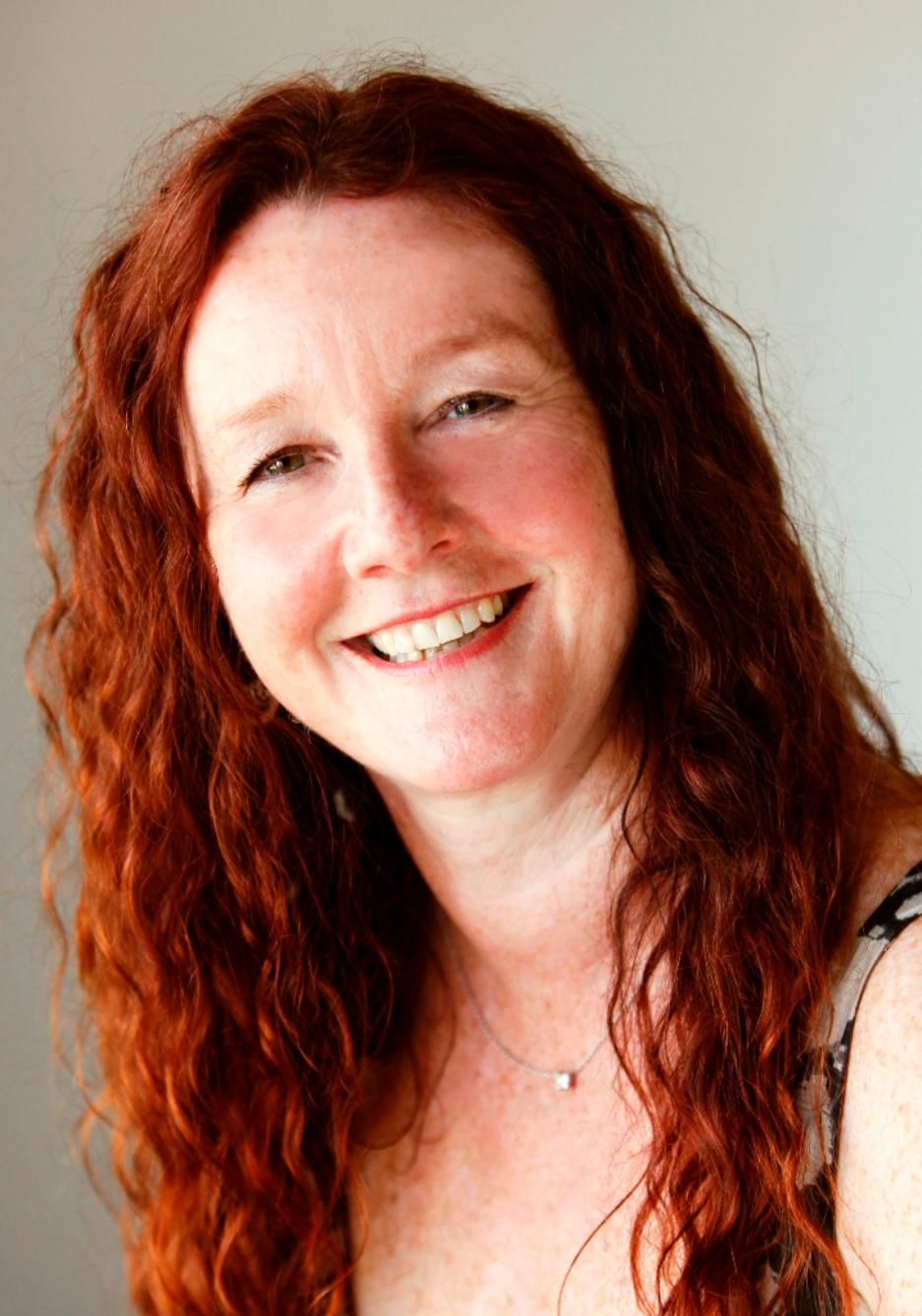 Deputy Mayor Kylie Ferguson.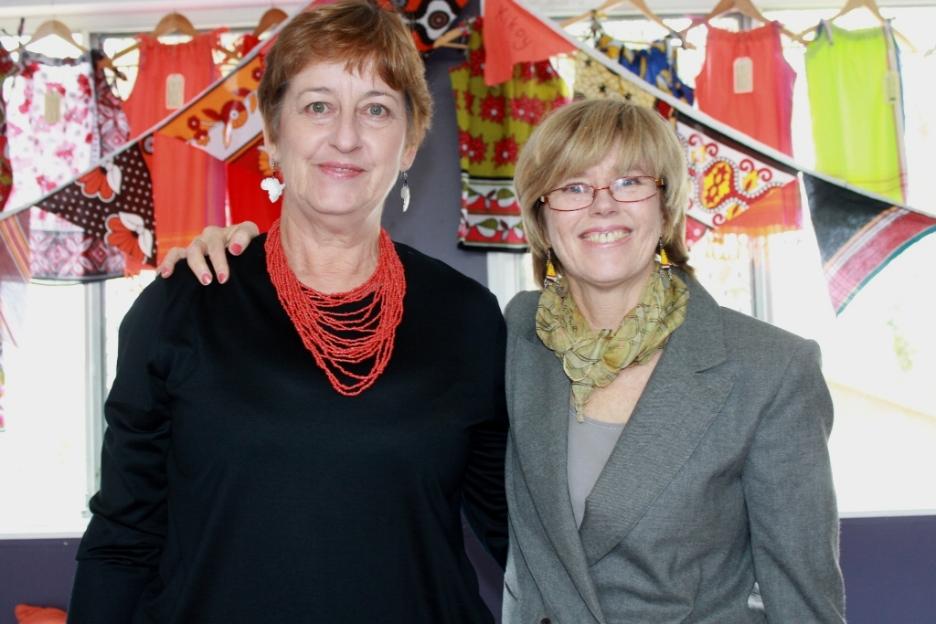 Brenda Allsop and Kathryn Hall at last Sunday's launch of Kenya Care Wear. Picture by A J Guesdon, 2013.
Mothers Brenda Allsop and Kathryn Hall launched Kenya Care Wear at Keen Hall in Avalon last Sunday. These traditional Kenyan cloths in glorious colours and cool fabrics were snapped up by those attending and the funds riased will be heading back to Kenya to support a range of community projects.
Full story HERE