April 13 - 19, 2014: Issue 158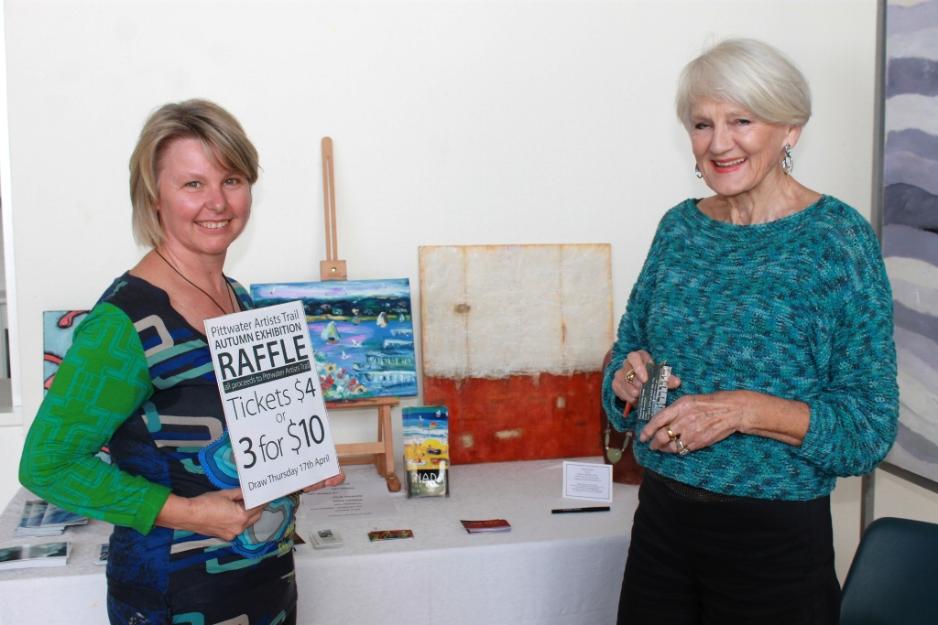 Elfriede Bartnisky and Jill Ferrall at ARTivity Saturday morning. Picture by A J Guesdon, 2014.
Pittwater Community Arts Young Emerging Artist Grant, Henry Curchod and 19 members of the Pittwater Artists Trail have opened a wonderful exhibition on Friday evcening at the Newport Community Centre. ARTivity, an Enliven Pittwater initiative, is a week filled with Family and Arts Focus events including Be Creative and Play on Tuesday 15 April, Arts Law Talk - Arts Business on Wednesday 16 April and Reabsorbing the Made on Thursday 17 April. This afternoon (Sunday 13 April, 2-4pm) Arts Law Talk - Arts Rights, a free talk on artist rights by Suzanne Derrey from Arts Law will provide visitors with vital information on their rights, copyright and those basics we forget about while trying to create.
As well as these activities there are some wonderful works in every medium available to admire and to purchase by some of Pittwater's premier artists.
You can find out more details on the Enliven Pittwater app or website HERE.
Pittwater Council's Mayor Jacqui Townsend said it was exciting to see the collaboration between Enliven Pittwater, local artists and arts organisation coming together to offer a variety of events.
"The objective of ARTivity Week is to offer an engaging art experience to our community and at the same time provide development opportunities for local artists."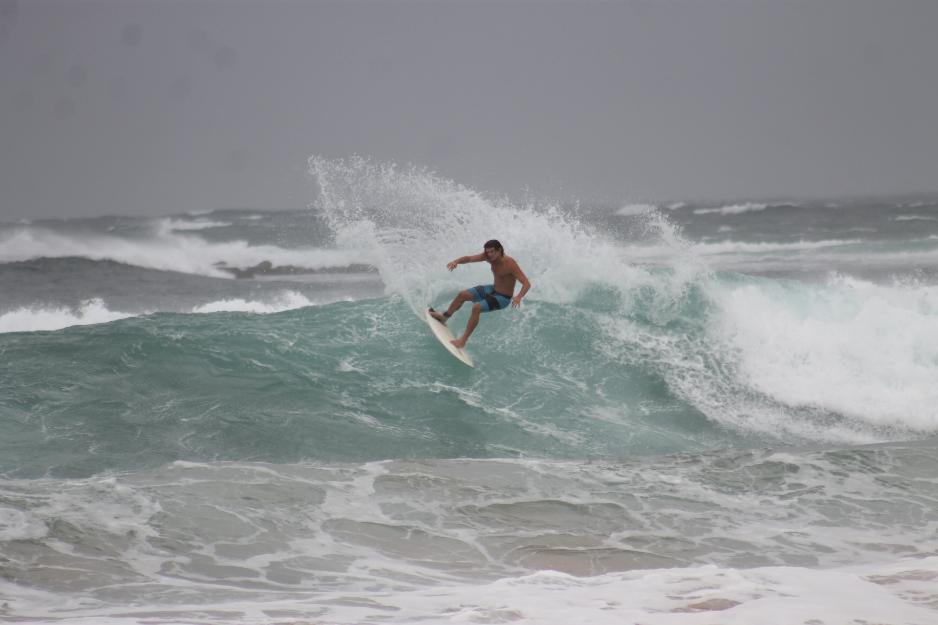 Our Beaches were closed yesterday due to dangerous conditions. The waves, a nice strong southerly swell, made the south end of Newport beach a great place to be.
With the Bells Beach contest kicking off this week, long-range forecasters are predicting fair sized waves all week. Good news for local surfers if the usual long-range rain of Easter also sets in.
We snapped some of Saturday's action. More HERE
Newport Breakers Family Day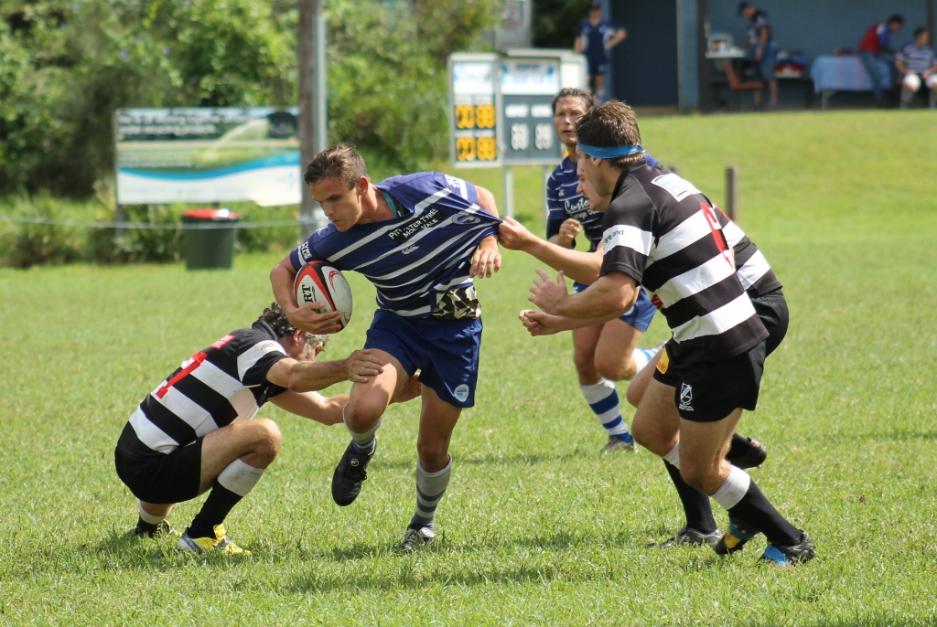 3rd Grade Newport Breakers in their first Home Game for the year - Result: Newport ( 17) v Hunters Hill (3) - AJG Pic.
Newport Rugby Club hosted their first home games yesterday and held a Family Day with slides, face painting, tug-o-wars and stalls run by the children with crafts and cakes.
We saw some of the action of the third grade, who compete in Second Division for the Blunt Cup. Yesterday they were playing against Hunters Hill and won decisively - 17-3.
Their next match will be against the Barker Old Boys on Saturday 26th of April at Porter's Reserve, while a Ladies Day will feature on the 17th of May at the home of union in Newport.
New South Wales Suburban Rugby Union (NSWSRU) is affiliated to the New South Wales Rugby Union. There are around 7500 players and 55 clubs competing across 6 divisions, making "Subbies" the largest centrally administered rugby competition in the world.
Matches played by suburban or sub-district clubs began in 1869 as the City and Suburban competition. Some of the original clubs were Petersham (who still exist today), Manly Federals, the Warrigals and Wentworth. Newport Rugby Club was established in 1963 and has participated in the NSW Suburban Rugby competition since that time.
Some of the 3rd Grade in Action forms part of our mid-Autumn Pictorial HERE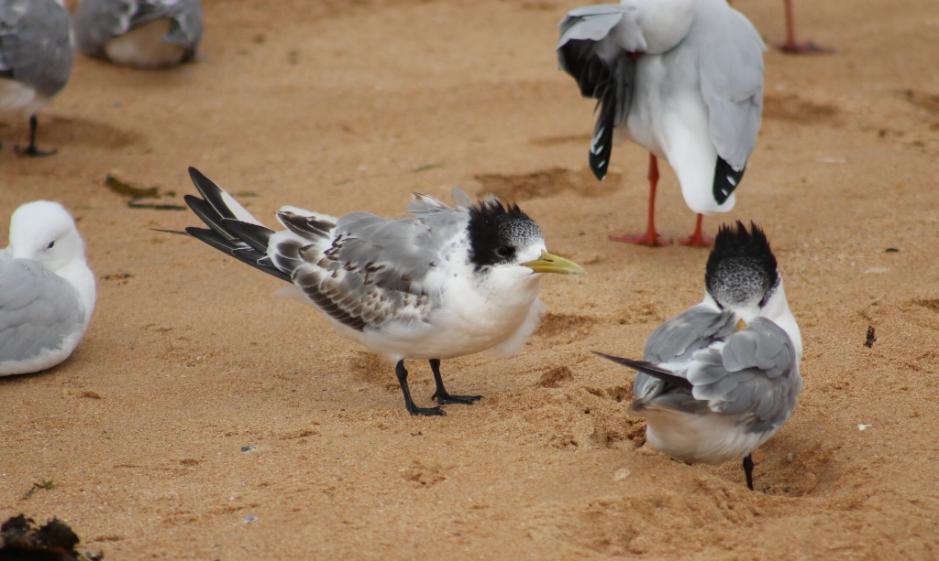 Fledgling Tern, picture by A J Guesdon, 2014.
Funghi are everywhere, as are the last fledglings of the Summer just past - we're already midway through Autumn - for those stuck indoors all week - a few pictures of what we've found close the ground, close the air, and all ports in between the April school holidays begin.