December 22 - 28, 2013: Issue 142
Faceboat Supporters - Palm Beach Sailing Club's 2013 Christmas Cheer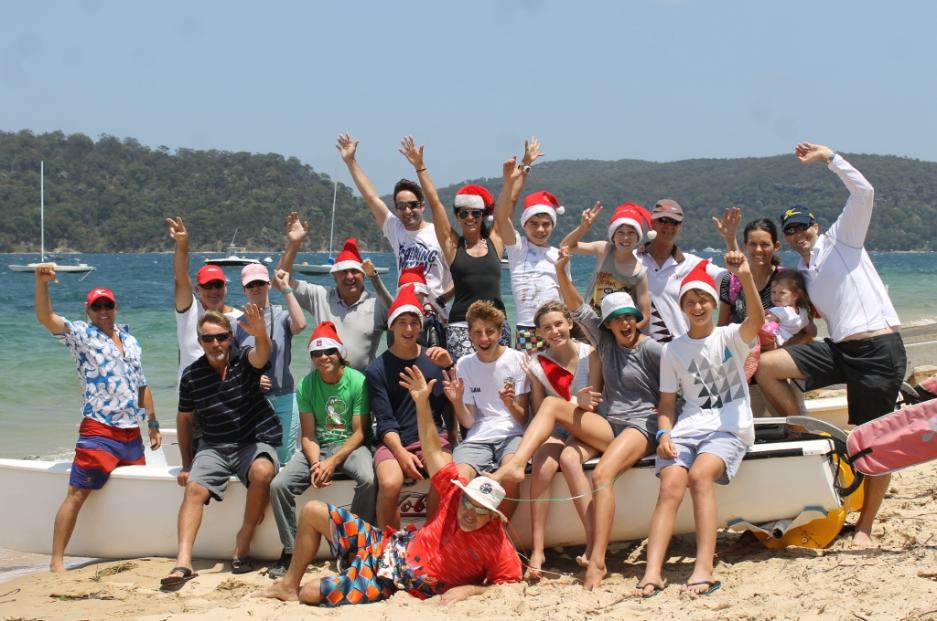 Members of the Palm Beach Sailing Club yesterday - meeting to get onboard the Faceboat. Picture by A J Guesdon, 2013.
Palm Beach Sailing Club met yesterday to have their annual Christmas sail. Winds were gusting at 20 knots at start time though and an eye on safety meant the last regatta for the year was called off. There was another reason for the annual year end sail and barbecue though - to get club member's faces on the wonderful Faceboat, the Lyons 54 'Wot Eva' being sailed by Sailors with disABILITIES (SWD) in this year's Sydney to Hobart Yacht Race.
Story HERE
Carols by The Wharf 2013 - a' Wassailing We Will Go, Even Without Snow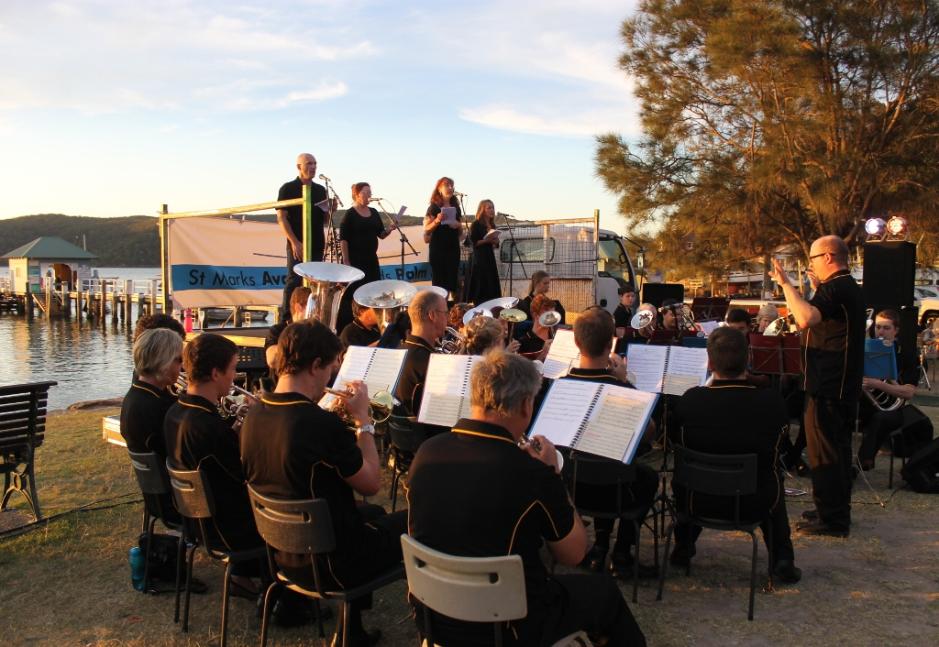 Warringah Concert Brass - Dusk in Pittwater Park at Palm Beach Ferry Wharf. Picture by A J Guesdon, 2013
To many Christmas is really about the birth of Jesus and the birth of Hope, this is the Gift that began all other gift giving traditions on December 25th. On Wednesday 18th of December a combined St Marks Avalon and St David's Palm Beach family orientated 'Carols by the Wharf' brought together members from Sam Shaw's The Big Sing to offer renditions of ancient and contemporary songs, the bluesy sounds of The Bluejays and heralds from the Warringah Concert Brass, proving not all gifts come wrapped in bright coloured paper.
Reverend Stuart Holman offered some insights into the historical basis of many of the songs sung and into carolling itself. Inspired to find out more we looked into wassailing and even found an old recipe for a traditional drink to offer to those who may come singing Christmas carols to you over the next few days.
Story HERE
The Twelve Days of a Pittwater Christmas 2013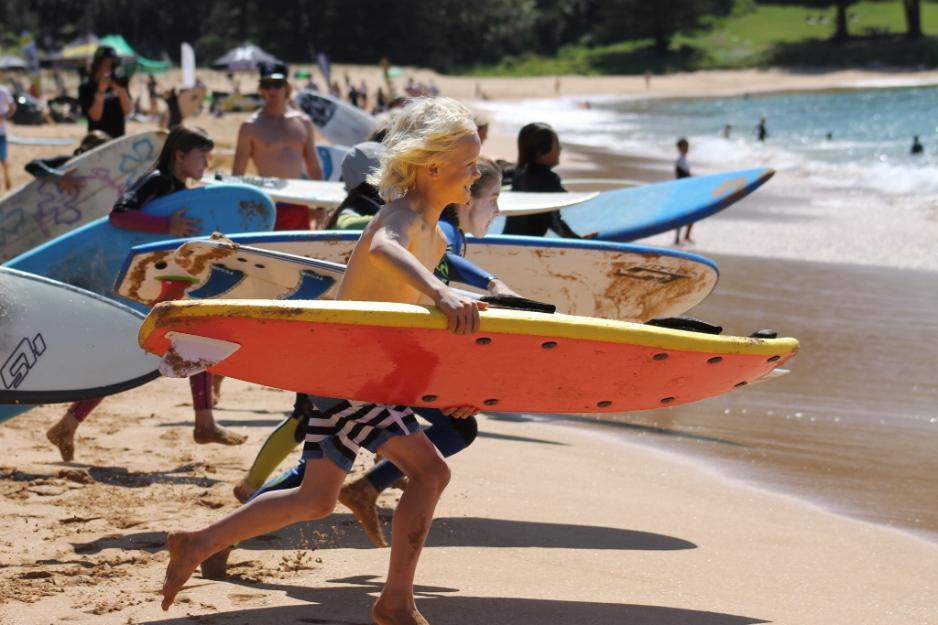 9 Grommets at BL's Blast Off 2013. Picture by A J Guesdon, 2013.
Happy Christmas to all and to all a good day and night - 12 'days' from our 2013 Pittwater Albums...HERE