December 2 - 8, 2012: Issue 87
Youth Leading the World Community Forum - 2012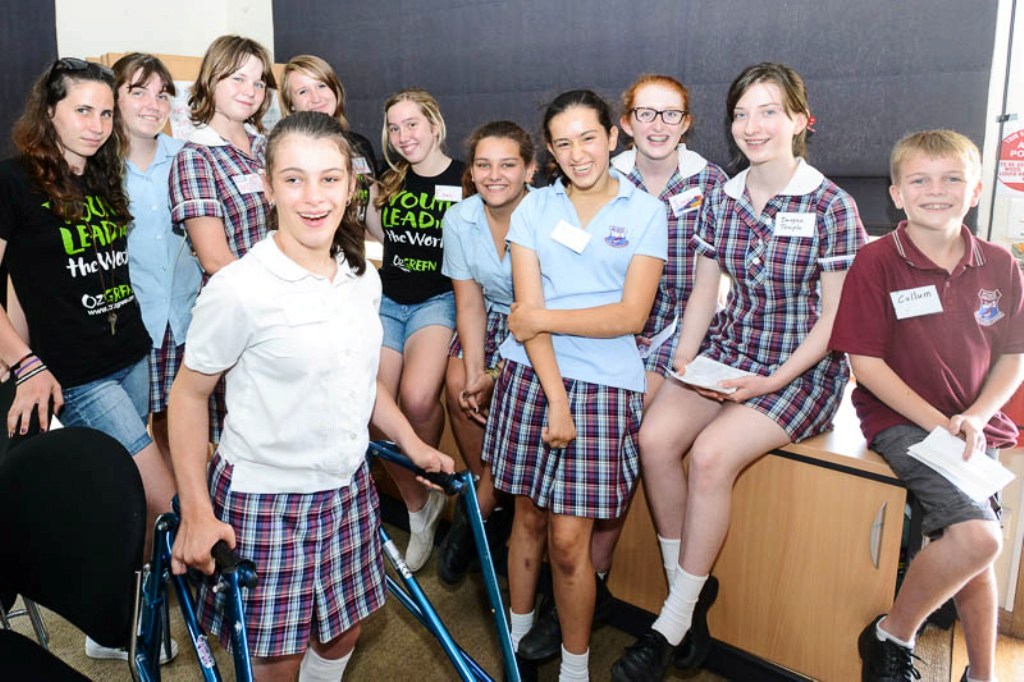 As the culmination of the Youth Leading the World Congress, in the afternoon of Day Three the young people who participated in this years Youth Leading the World (YLTW) Congress, many from Pittwater High School, presented their 'thinking globally and acting locally' action plans for transitioning towards a more sustainable future at the YLTW Community Forum on Thursday November 29. The Community Forum was an opportunity for government representatives, local business, teachers, principals and families to engage with the young people to hear inspiring plans for change, offer support to make it happen and share what's happening locally.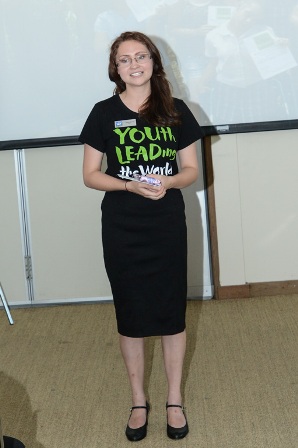 ACCELERATING THE SHIFT TO FAIRER FUTURES BY BUILDING A MOVEMENT OF INSPIRED LEADERS
Youth Leading the World (YLTW) is a 3-day Youth Environmental Leadership Congress bringing together thousands of young people in over 30 locations around the world to focus on what is happening globally and how we can make a positive difference to our world together. One of the locations was the Coastal Environment Centre at Narrabeen on Sydney's Northern Beaches this week. Youth Leading the World, now in its 4th year is an initiative of OzGreen, an environmental NGO working to drive change toward sustainability. The Sydney Northern Beaches Congress was proudly supported by Pittwater and Warringah Councils as local event partners, led by Vanessa Moskal (to left), Warringah Councillor.
An outline of what these great children came up with;
Day One
CONCERNS
Loss of Biodiversity
Inequality/ striving for equality
Lack of Awareness"
HOPES
Awareness and to be aware
Finding more ways to have sustainable energy
Learning how to live sustainably
Learn the facts

VISION STATEMENT
"We live in a green environment there a broad range of flora and fauna where all animals have rights and they are acknowledged. Everyone has fresh food and water and everyone has an equal education no matter where they live. There are no wars and everyone feels safe and equal. In our diverse world we have achieved sustainability."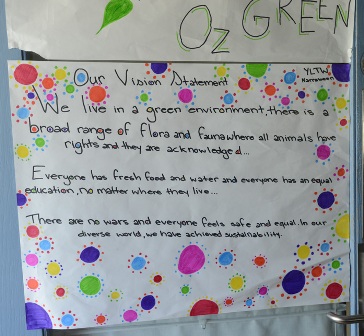 Day Two
SYDNEY NORTHERN BEACHES ACTION PLANS
Media awareness campaign: write articles for school magazines and council newsletter (the Mayor already offered that!) and liaise with local media and national magazines like Dolly and Girlfriend to promote being green = trendy for young people.
Hold a series of 'green workshops' for kids aged 12 - 16, where children learn about the environment in a fun way and get hands-on tips on how to be more sustainable. Pittwater Mayor liked the idea and offered her support ("Come and visit me any time and I'll help you make it happen.")
Beach clean ups: Hold regular clean ups at local beaches with YLTW-crew plus their family and friends and grow it from there.
Have an environmentally friendly festival with a local band at Mona Vale, an information stall with info on sustainability and a raffle to win a solar panel.
Set up a sustainability group Facebook site ("The Climate Pool") and also develop a sustainability website with facts and stats on the environment; links to websites/videos with more information; event calendar of eco activities; tips on how to be sustainable; a forum to exchange ideas etc."
Photos by Michael Mannington; Michael Mannington's Volunteer Photography Public Gallery