February 5 - 11, 2012: Issue 44
Wet Wetlands Day

Pittwater had a very wet Wetlands Day this year. All the creeks were gurgling happily and, it being 'great weather for ducks', it was no surprise to find ducks out and about, happily paddling. This one was seen in Careel Creek 2.2.2012.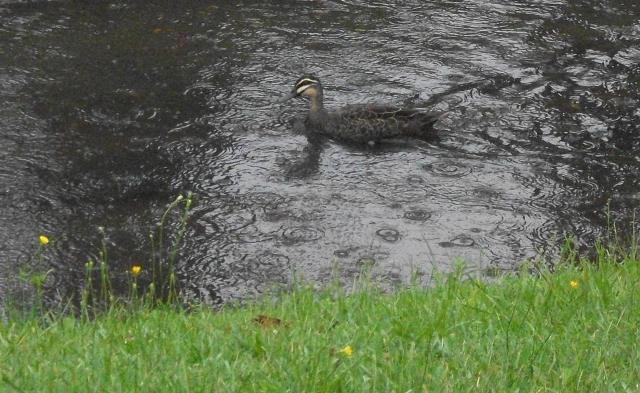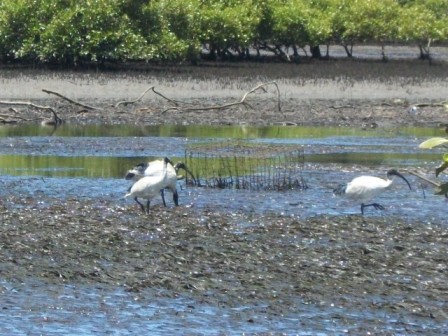 Above: Sacred Ibis feeding at Careel Bay, January, 2012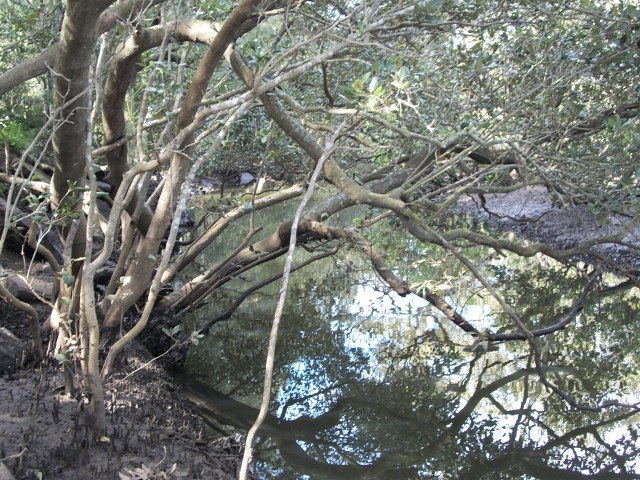 Careel Creek, January, 2012. All Images A J Guesdon, 2012.
WETLANDS
by Phil Colman
Wetlands are amazing bodies of water. Until recently they were generally called – rather derogatively – swamps. In fact the early European history of Narrabeen Lagoon and other 'swampy' areas round Pittwater was a history of filling in, of getting rid of those large areas of wetland marked on early maps as "unhealthy swamps". These areas were seen as muddy, smelly, mosquito-ridden areas to be approached with care. Fill them in and plant grass to the water's edge or build on them was the best way to treat them.

The global extent of wetlands, estimated to range up to 20 million square kilometres and rapidly diminishing, is very much under threat. And yet we are learning that wetlands play a critical role in this tired old world of ours. Water quality control and improvement, flood control, biotic habitat; all are essential in a sustainable world, and those roles are played very effectively by wetlands.

A very obvious thing about most wetlands is that they are at or near the bottom of catchments. We get the occasional wetland 'up there', perched at some altitude because of some geological factor, but most wetlands are near the end of the voyage for those raindrops that fell some considerable distance away. For this reason, wetlands can suffer badly from upstream mis-management. Consequently, any plan of management for a wetland must take into account the route which rainwater took to get to what is called the receiving water, be it sea, lagoon, or whatever. For instance, the wetlands and seagrass beds and mangroves (really all part of the same thing) rely very much on the quality of water emitted from the stormwater drain which drains a large part of Avalon via Careel Creek.
We are perhaps concerned at the damage made by professional trawlers in Pittwater. They can at times impinge on the biology of many fish species of recreational importance. But wetlands, mangroves, seagrasses, fringing phragmites reeds hugging the shores; all play a very vital part in the lives of many fish, of prawns, of crabs, of clams, and we would all be much the poorer without wetlands.
Phil Colman has been taking groups of people over the rock platforms of the northern beaches for about 40 years. As a marine biologist, formerly of the Australian Museum, he is well equipped to explain the very rich and bio-diverse life of the intertidal zone.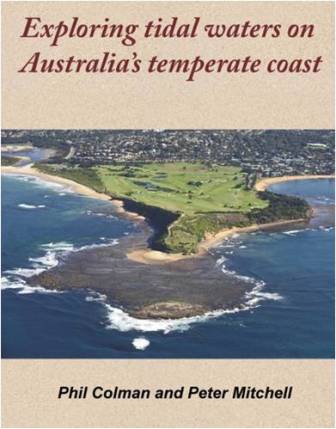 Phil Colman and Peter Mitchell, authors of 'Exploring tidal waters on Australia's temperate coast' will be giving a Talk on this excellent book at Mona Vale Library on the 28th of February 6.30 - 8.00pm.
Bookings are essential, tel. 9970 1600. Cost: $8/$6 concession for Pensioners and Students only. Cards must be shown.
The book is available at Berkelouw Books Mona Vale, or Dee Why; or The Coastal Environment Centre in Narrabeen, (all $22), or groundtruthmitchell@gmail.com ($25 incl. postage).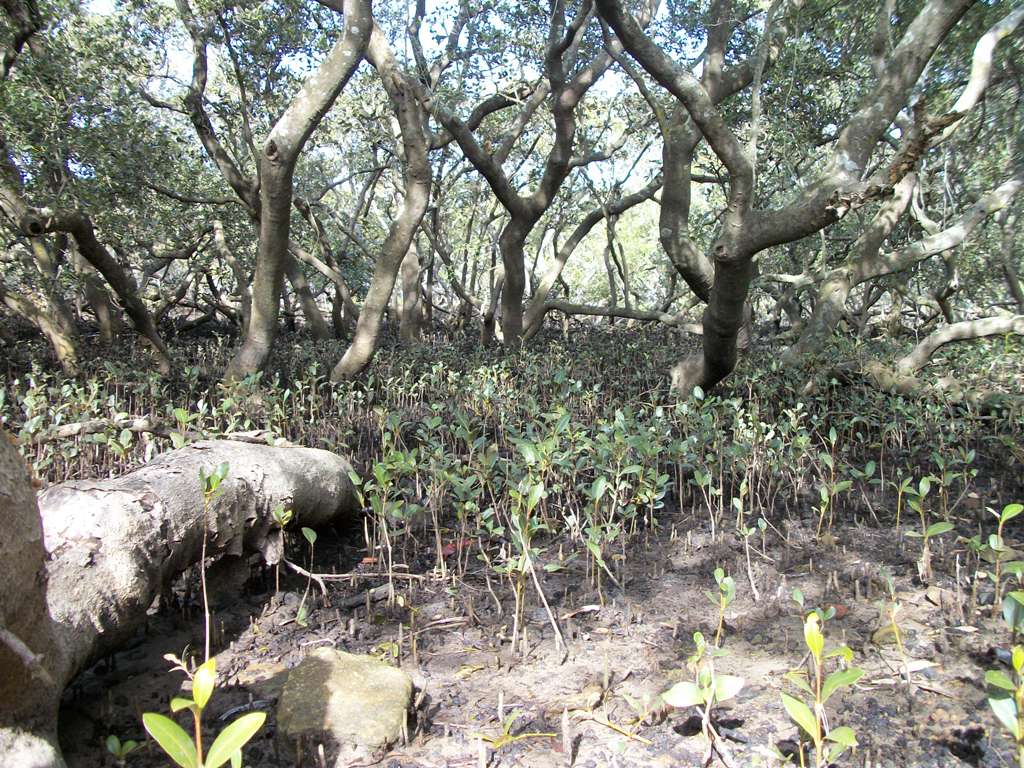 Careel Bay Mangroves