June 30 - July 6, 2013: Issue 117
SPARKLING WATER.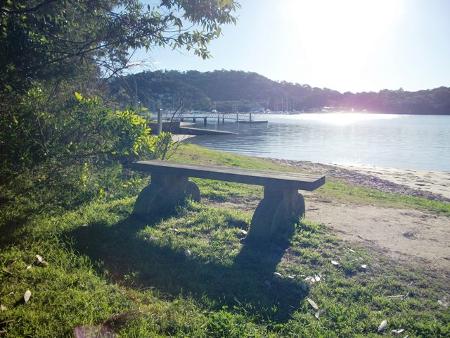 Come, let us sing of fount and spring,
Of brooklet, stream and river,
And tune out praise to Him always
The great and gracious Giver.'
What drink with water can compare,
That nature loves so dearly ?
The sweetest draught that can be quaffed
Is water sparkling clearly.
Down fall the showers to feed the flowers,
And in: the summer, nightly,
The blossom's sip, with rosy lip,
The dewdrops gleaming brightly.
What drink with water can compare,
That flower and bud love dearly ?
The sweetest draught that' can be quaffed,
Is water sparkling clearly.
Each little bird, whose song is heard.
Through grove and meadow ringing,
At streamlet's brink, will blithely drink,
To tune its voice to singing.
What drink with water can compare,
That every bird loves dearly?
The sweetest draught that can be quaffed
Is water sparkling clearly.
The sheep and kine in fallow fields,
The deer on mountains lonely,
The neighing steed, in sorest need,
Will drink of water only.
What drink with water can compare,
All animals love dearly?
The sweetest draught that can be quaffed
Is water sparkling-clearly.
Away all drink that man distils,
So fraught with sin and sadness
We'll drain the cup that brings no ills,
The draught of health and gladness.
Then welcome water everywhere
In fountain, well, or river;
And as we drink, still let us think,
Upon its gracious Giver.
SELECT POETRY. (1883, April 13). Kerang Times and Swan Hill Gazette (Vic. : 1877 - 1889), p. 4. Retrieved fromhttp://nla.gov.au/nla.news-article65694085
PURE WATER.
Respectfully dedicated to the Heathcote Water Trust.
Water, water, everywhere,
And not a drop to drink I-Coleridge
The other night I had a dream,
A dream of vivid horror.
I had to drink the flowing stream
From then until to-morrow
It is not that I so distrust
Pure water's quenching power.
But I saw plainly--speak I must,
Huge microbes in the shower
That water freely shed around
An ancient, earthy, fishy smell.
'Twas good to water garden ground,
'Twas food and drink as well,
But I saw typhoid in the cup,
And each disease zymotic,
The active microbes filled me up,
And made me feel neurotic.
MORAL.
As K-r-n-y, P-m-n-t-r and .f-T-s
Sell beer that's sound and wholesome.
We needn't have to hold our noses,
While drinking such a potion,
As water from the water trust,
I only hope those gentry must
Drink their own vile solution.
Unfiltered, feverish, rank pollution.
Original Poetry. (1897, December 2). The McIvor Times and Rodney Advertiser (Heathcote, Vic. : 1863 - 1918), p. 2 Edition: EVENING. Retrieved from http://nla.gov.au/nla.news-article91922701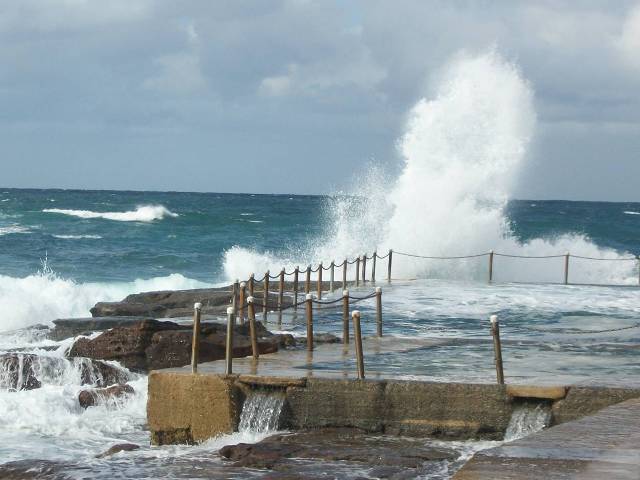 Blue Water.
There's a wind along the seaway,
Aye, a new wind, a clean wind,
A wind t lint treads like sea rain with the thresh of homing ships
Beating back across the world —
A proud wind, a keen wind,
That stirs t the laggard heartbeat like a kiss upon the lips !
Home across the sea rim —
Tack and veer and tack —
Troopship, warship, merchantman and smack,
Home from all the ends of Earth
The winds have brought them back —
Back across the Seven Seas from BlueWater!
Home again from their christening —
And when so red the wine —
Troopship, warship, armored ship'o'the-line,
Beating back like curlews,
Across the windy brine —
Our ships that have gone down at last to Blue Water!
—Dorothy Paul,
— In '' The Saturday Evening Post.'
POETRY. (1919, July 5). The Byron Bay Record (NSW : 1902 - 1924), p. 4. Retrieved from http://nla.gov.au/nla.news-article108141378

THE WATER.
By J. E. Carpenter.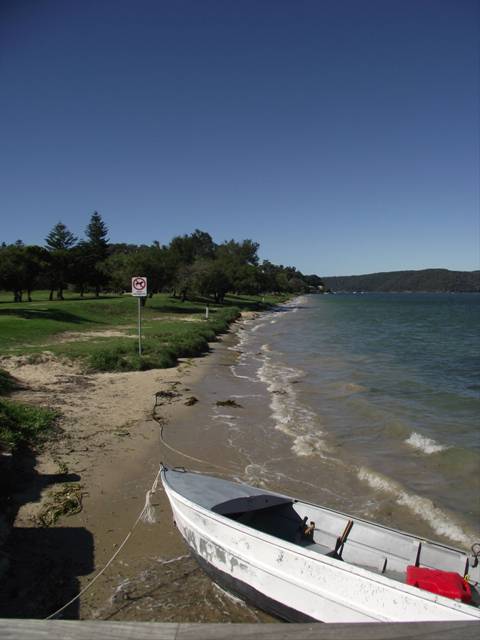 It is bright and blessed thing,
A Joy-giver to earth,
It bursts from many a hidden spring.
In many a cave has birth;
It reaches from the mountain peaks.
It glitters in the sun.
And where the torrent bounds and leaps
Its course is never done.
It whispers in the grassy dell.
Where happy childhood plays;
The sweet wild flower knows it well,
The herb its law obeys.
It sparkles in the dews of night
A gem, a ray, a star,
And In the fountains' liquid light
How bright Its glories are !
It sleeps within its frozen home,
Where men may never be.
Then grandly marches o'er the foam,
When God has set it free.
It echoes back the thunder's crash,
When mighty tempests blow,
And giant waves the breakers lash,
Where the seaman fears to go.
It sings when falls the gentle shower,
It dances in the ball.
And when the snow-flake hides the flower
Tis sweet to see it sail,
Calm as a sleeping child it lies.
It wakes majestic-grand;
It paints the rainbow in the skies.
And beautifies the land.
Tis held in every fuzzy cloud
That's silvered by the sun.
It flows for all alike,-endowed
With health for every one ;
It fills the rich and clustering vine,
It makes the fruit to grow;
The fleecy flocks, the lowing kine,
Its countless blessings know.
Oh! is it not a holy thing.
And sanctified for all !
That pure and everlasting spring,
From whence such blessings fall -
The water ! Water ! see and say.
Proclaim its Wondrous worth;
The type of immortality!
Life-giver to the earth!
Warne's Christmas Annual
Poetry. (1868, May 6). Warwick Argus and Tenterfield Chronicle(Qld. : 1866 - 1879), p. 4. Retrieved fromhttp://nla.gov.au/nla.news-article75669108