March 15 - 21, 2015: Issue 206
Waratah Park - State Heritage Listing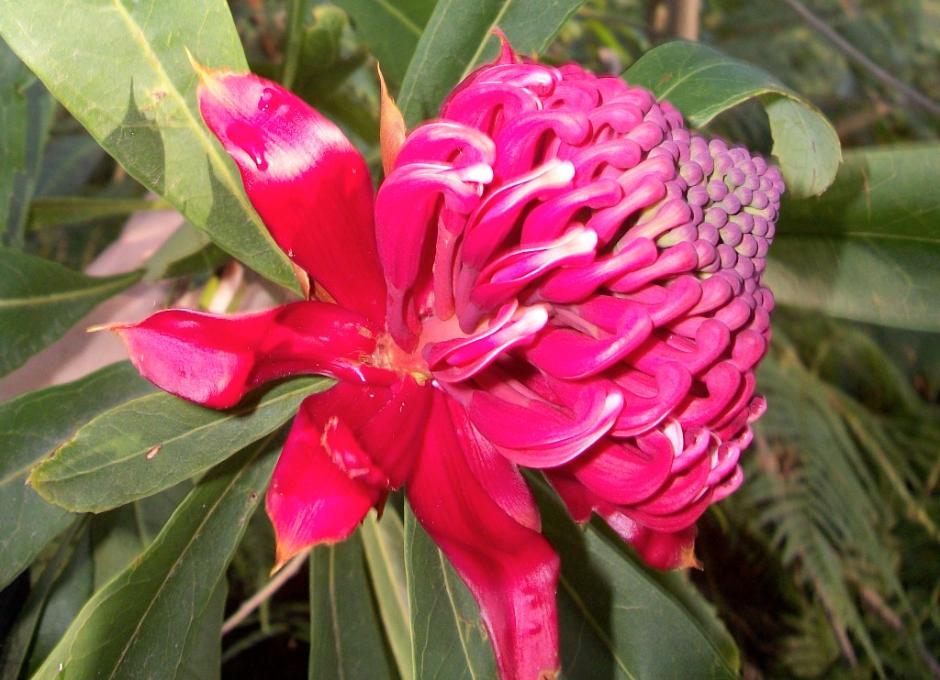 Waratah Park - State Heritage Listing
12 March 2015
Heritage Minister Rob Stokes today announced Waratah Park, the home of Skippy the Bush Kangaroo, has been given the state's highest level of heritage protection.
Mr Stokes said the park at Namba Road in Duffys Forest has been placed on the state heritage register, recognising it as the location of the iconic children's television show filmed between 1967 and 1969.
"Waratah Park is a really special part of our community," Rob Stokes said.
"The adventures of a boy and a kangaroo in the Australian bush held huge appeal for both Australian and overseas viewers and achieved outstanding success with international sales to more than 100 countries.
"Running to 91 episodes, plus a feature film, the TV series can be considered as one of Australia's most successful exports.
"Waratah Park retains familiar remnants from the show's set, including largely intact bushland, the ranger's headquarters building and vintage Skippy merchandise.
"The park has enormous social significance for the huge numbers of domestic and overseas viewers who enjoyed the TV show and became attached to the Australian bush landscape as a result."
Waratah Park was originally part of the large swathe of undeveloped Crown land that in 1967 became the fictitious Waratah National Park featured in the TV show.
It is situated next to Ku-ring-gai Chase National Park, within the traditional lands of the Guringai people.
The set is a rare example of those used for TV programs in the 1960s. The site evolved into a tourist venue offering an "Australian bush experience" and an "opportunity to see the set of Skippy".
Skippy won a number of awards including a 1968 Logie Special Award for Best Export Production and a 1968 Penguin for Best Live Show.
Inclusion on the State Heritage Register ensures that the future management of this site is managed with expert advice from the state's leading heritage body – the Heritage Council of NSW.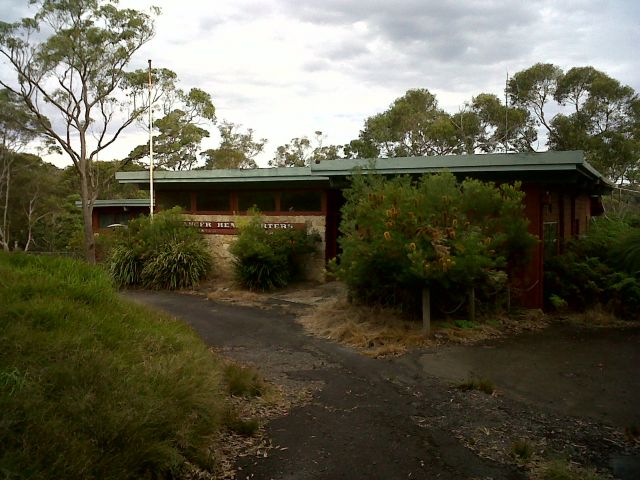 The Ranger's Headquarters at Waratah Park, built as a TV set for the internationally popular show, 'Skippy the Bush Kangaroo' and still intact. - Image by: Bronwyn Hanna - Image copyright owner: Heritage Division
_______________________________________________________
After Skippy – from NSW Government Office of Environment and Heritage website
After production of the series ceased, Warringah Council granted land use access for Waratah Park to be used as an 'animal park and entertainment area' in December 1969. Ed Deveraux was at the official opening in January 1970, appearing in uniform as Matt Hammond. Initially operated by Fauna Productions, the management of the park changed hands over the years (Classic Australian TV website, 2011), being held by Waratah Park Pty Ltd from 1976 and by Waratah Park Earth Sanctuary from 1995-2000. Visitors could see kangaroos and other wildlife including koalas, dingoes, emus and wombats. Visitors could also see the home of Skippy by walking through the Ranger Headquarters and seeing the film set used for interior scenes, still in situ. (Warringah Council SHR nomination, 2011)
Waratah Park operated as a tourism venue for over 30 years. In 2006 the business failed and the park was closed. In 2010, the Minister for Lands cancelled the lease to Melbourne-based company Prudentia Investments. By then all wildlife had been removed from the park. (Warringah Council SHR nomination, 2011)
In October 2011 Crown Lands issued a 'Letter of Authority" to Duffys Forest Residents Association over Waratah Park for "temporary occupation of crown land to undertake beautification, eradication of noxious weeds, hazard reduction /bushfire prevention at Duffys Forest." A submission in favour of SHR listing of Waratah Park from Jenny Harris, Secretary of the Duffys Forest Residents Association dated 21 October 2104 stated:
'Duffys Forest Residents Association (DFRA) has been working tirelessly with volunteers from outside the community since November 2010 (under a Letter of Authority from Crown Lands) to suppress weeds and to support and promote resilience of bushland across the site. We have developed a significant database of volunteers now exceeding 150 people who volunteer at regular monthly working bees because of their emotional attachment to the 'Home of Skippy'.
'Volunteer contributions have exceeded 3500 hours since work began and the passion of these volunteers epitomizes community sentiment that the home of Skippy should be preserved in perpetuity for all Australians and international visitors.'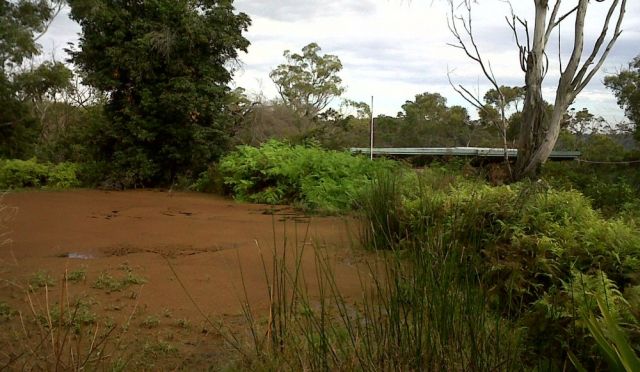 The Helipad outside the Ranger's Headquarter's at Waratah Park has been dug up and turned into a pond. - Image by: Bronwyn Hanna, Image copyright owner: Heritage Division
A Land Claim on Waratah Park as Crown Land under the NSW Aboriginal Land Rights Act 1983 was successful and on 28 August 2014, ownership of Waratah Park was transferred to the Metropolitan Local Aboriginal Council (Metro LALC). Metro LALC have plans to re-develop Waratah Park as centre for Aboriginal and environmental education.
_____________________________________________________________
Waratah Park - Duffys Forest Residents Association
For the latest new and update please follow this link
Waratah Park is located at the end of Duffys Forest on a 13ha park. This venue was where the TV show Skippy was filmed in the late 1960s and early 1970s but was closed in 2006. Below are some photos before the park was closed.
The Duffys Forest Residents Association(DFRA) had concerns about the history and native flora and fauna that would be destroyed due to lack of maintenance.
Dear Volunteers,
PLEASE JOIN US FOR THE NEXT WARATAH PARK WORKING BEE ON SUNDAY 29 MARCH 2015
Please come along and join an enthusiastic group of volunteers with the ongoing restoration and maintenance of this iconic site. Bring along friends and family to help support the ongoing works to restore the natural environment.
Date & Time- 9am -1pm
Location- Waratah Park @ 13 Namba Road Duffys Forest. Drive through the main gates and proceed to car park. Volunteers meet at the picnic area to sign on.
What to bring - Long sleeved shirts and pants, protective footwear, sunhat, gardening gloves, water. If available please bring along small hand tools such as weeders and mattocks.
Lunch and morning tea provided
If you are able to make it on the day or interested in contributing in other ways please contact Jenny Harris on 0408 512 060 or email jennyh05@optusnet.com.au
For more information go to Duffys Forest Residents Association website
_____________________________________________________________
Find out more about Skippy the bush Kangaroo, filmed in our region at: skippyproject.blogspot.com.au/archive.html