July 1 - 7, 2012: Issue 65
Expanding Horizons – Visual Arts at the Beach
Arts North Primary Camp 27th and 28th of June, 2012
by Michael Mannington
A camp held for gifted and talented year 5 and year 6 students at Avalon's Recreation Centre on Wednesday and Thursday (27th and 28th of June, 2012) was a big success. The 'Expanding Horizons – Visual Arts at The Beach' Arts North Primary Camp 2012 was an opportunity for students to be involved in a fun, challenging and stimulating art education program.
Clareville artist Meredith Rasdall, who initiated the Pittwater ArtsFest, a bi-annual children's art festival being run again this year, was the creative director of the camp. Further tuition was provided by Liz Dunn, Nicola Hodgson and Tracey Walters, professional artists and school teachers with specialised skills.
The Workshops focused on developing knowledge, understanding and skills in the making of artworks and focus on the exploration of a variety of media, techniques and tools in the following areas: painting, drawing/mixed media, sculpture, and printmaking.
Pittwater students as well as young people from as far away as West Pennant Hills enjoyed the two days focus on developing their talents.
Arts North is dedicated to supporting and developing the creative arts in the public schools in the northern Sydney region and offers a range of programs that include dance, drama, and music, public speaking, debating as well as visual arts. More on their website: www.artsnorth.nsw.edu.au/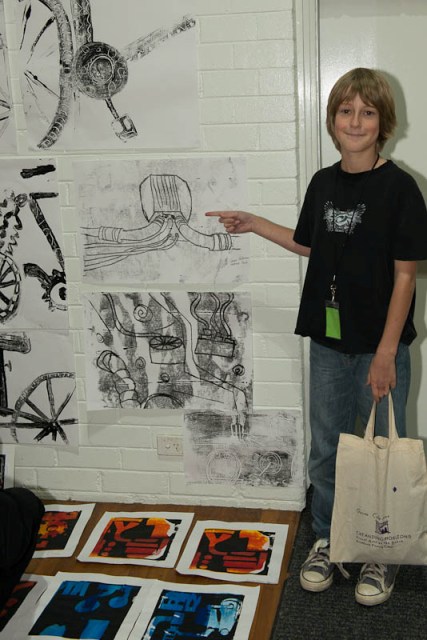 Quinn Coleman Drawing and Mixed Media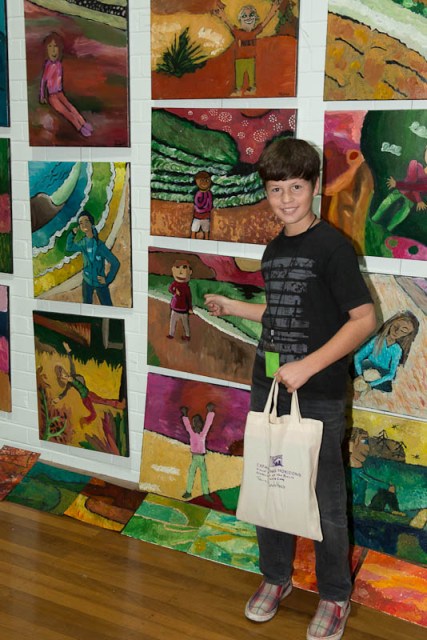 Tavish Walters, Painting and Printing student. MV Public School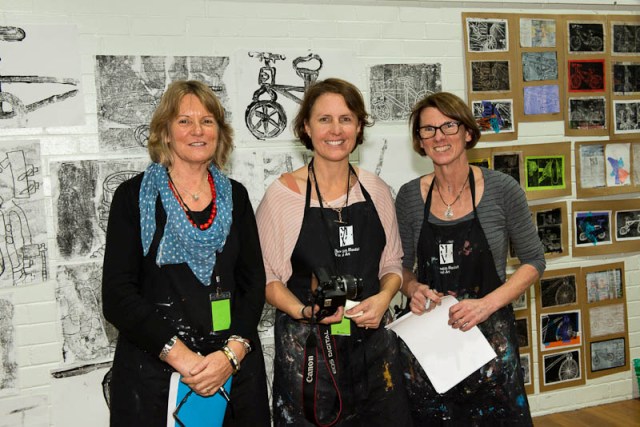 Liz Dunn, Tracey Walters, Nicki Hodgson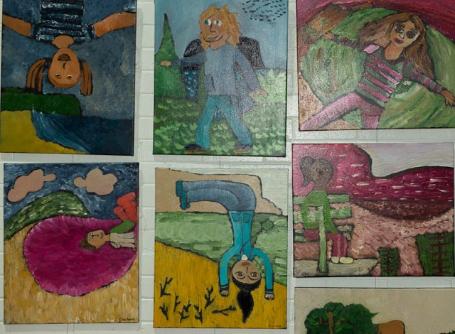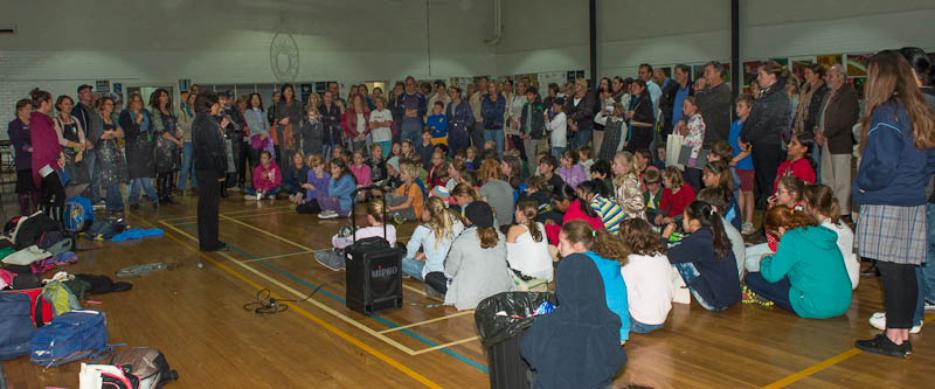 Closing with students and parents, Avalon Community Centre Thurs 28 June
Copyright Michael Mannington, 2012. All Rights Reserved.