October 18 - 24, 2015: Issue 236
Veterans Centre - Sydney Northern Beaches at Dee Why RSL Official Opening: October 2015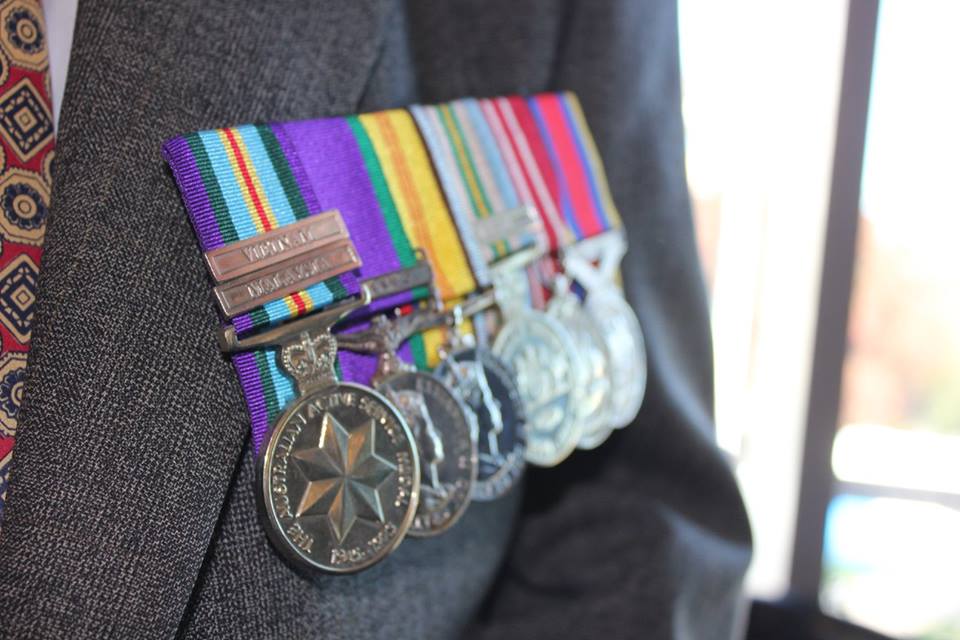 Veterans Centre - Sydney Northern Beaches at Dee Why RSL Official Opening: October 16, 2015
The new Veterans Centre – Sydney Northern Beaches was officially opened on Friday 16 October, 2015 as part of Veterans Health Week (Saturday 10th to Sunday 18th October). The Centre is located at the Dee Why RSL Club, Pittwater Road Dee Why after relocating earlier this year from the War Veterans Village at Narrabeen.
The Federal Member for Mackellar, the Hon. Bronwyn Bishop, and Jennifer Collins, Deputy Commissioner Department of Veterans Affairs NSW, attended the event along with Mayor of Warringah, Michael Regan and Deputy Mayor of Pittwater, Kylie Ferguson, Chairman of VCSNB - Commodore Graham Sloper AM RAN (Rtd) who has played a leading role in the formation of the Centre, Presidents and Vice Presidents of Sub-Branches in the Northern Beaches District Council, Veterans and their families.
Ben Webb, a gentleman who served in the Australian Army for 13 years, was appointed Centre Manager at Veterans Centre - Sydney Northern Beaches earlier this year. Prior to taking on this role Mr. Webb worked as a representative for Soldier On, providing physical training and organize health and fitness events.
"The Veterans Centre – Sydney Northern Beaches will be a focal point for the Veteran community. We have already had considerable success with our networking which is bolstered by our Facebook page.
"Whatever your age or gender or whether you are an ADF member or veteran, partner or child, if you are need of assistance or just looking to have some fun, we will be able to help.
"We are all about bringing veterans and their families together to develop a community where we can work together to overcome the many problems that can beset those who have served and their dependents," said Ben Webb, Manager VC-SNB, prior to Friday's opening.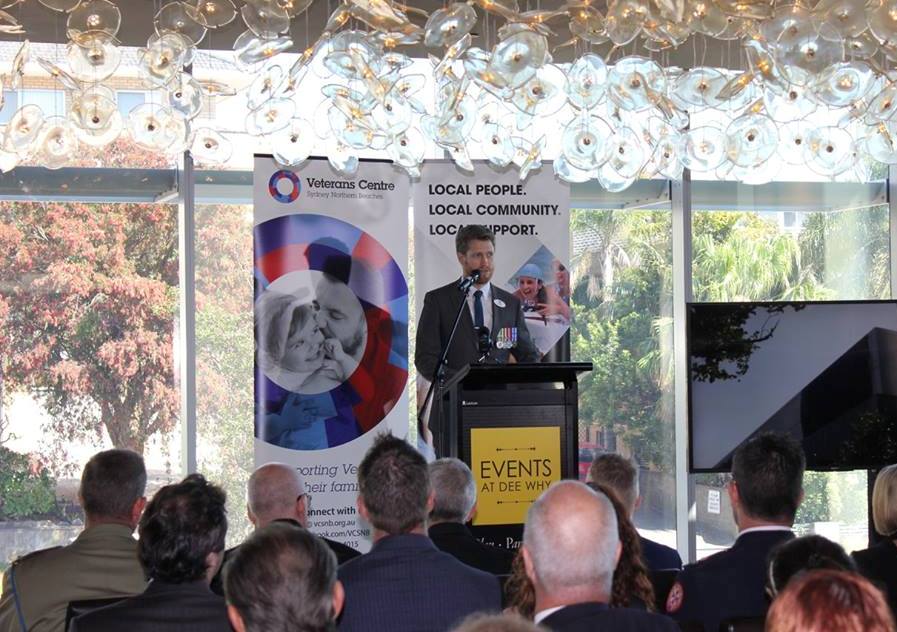 Ben Webb
The VCSNB is an autonomous Ex-Service Organisation (ESO) with an independent Chairman and representatives from Legacy, RSL LifeCare, Northern Beaches RSL District council and RSL Sub-branch, Dee Why RSL Club and Local Government, forming the Executive Committee. The Centre works closely with DVA and the NSW/ACT Training Consultative Group responsible for Training and Information Programs, NSW/ACT Pension and Welfare Officers learn from.
The services have expanded from the traditional Pension and Welfare support, to now include social, recreational, peer support and employment opportunities for any and all military veterans and their families.
The schedule of activities run this week: Veterans Health Week 2015;
Sunday 11 October - Bowls and Lunch at Harbord Bowls Club (11am to 2pm)
Friday 16 Oct - Veterans Expo at Dee Why RSL Club (1030 to 1230)
Saturday 17 Oct - Fun run/walk (9am to 10am)
Sunday 18 Oct - Wheelchair Basketball and Seated Volleyball at Northern Beaches Indoor Sports Centre (9am to 1pm).
Providing a holistic regional solution for the Veteran Community on the Northern Beaches
The Veterans' Centre - Sydney Northern Beaches is a Not-for-profit organisation and a focal point for Veterans and their families on the Northern Beaches. If you need assistance or just looking to connect, we will help. To provide a holistic regional solution for the veteran community, our services are divided into 5 main areas:
1. Pension and Welfare support: A co-ordinated approach between backed up by ongoing training, mentoring and case management software ensures the Pension and Welfare officers on the Northern Beaches can provide outstanding service.
2. Social: we facilitate numerous opportunities to come together and meet others with a shared experience of military service.
3. Recreation: Wide range of programs and opportunities to stay active.
4. Employment: we are constantly networking to find opportunities for our veteran community to participate in work experience or be employed. This can be a huge challenge for those in recovery.
5. Representation: There will be many opportunities throughout the year to come together and discuss issues facing the veteran community.
Two themes we will incorporate into all our programs, will be:
1. Peer support: meaning those with a lived experience (military and chronic mental or physical conditions) support those who are struggling, and
2. Partners and children. Too often they are ineligible for the assistance they need, due to personal circumstances. We will find ways to assist and support them.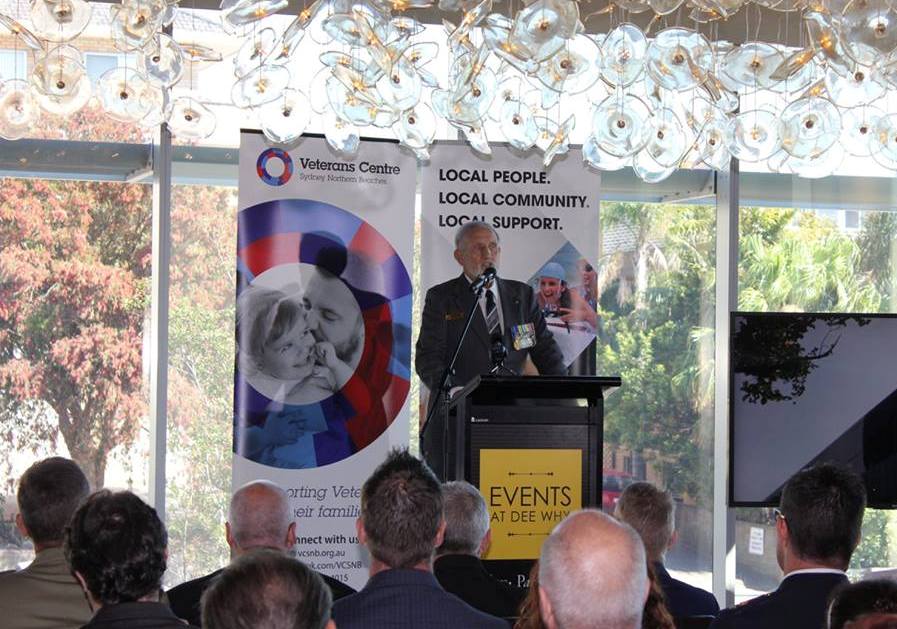 Chairman of VCSNB - Commodore Graham Sloper AM RAN (Rtd)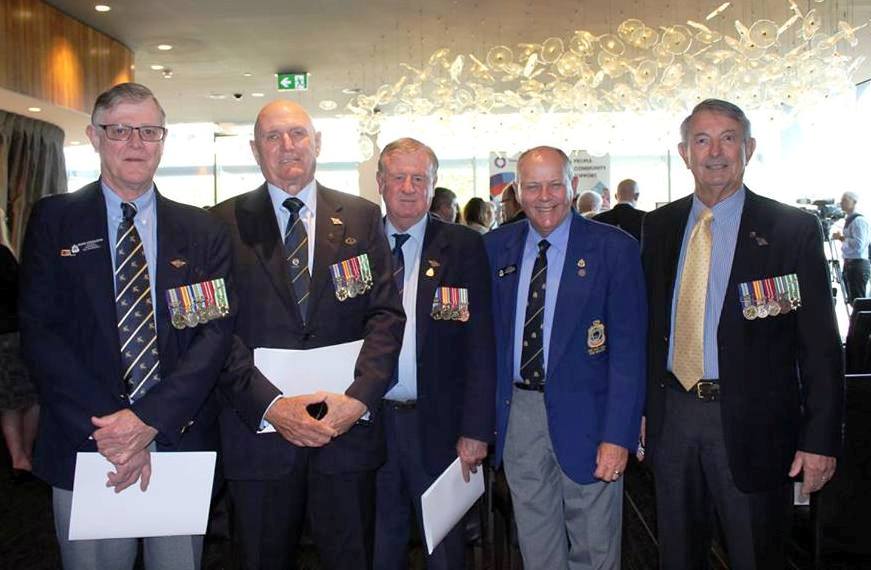 About the Veterans Centre – Sydney Northern Beaches – A CONSOLIDATED SERVICE
In 2011, support services on the Sydney Northern Beaches, particularly in DVA pensions and welfare, to veterans, current and past ADF members, widows, dependents and peacekeepers was identified as being somewhat disorganised, and not making the best use of available resources.
In March 2012, with Department of Veterans' Affairs (DVA) funding and the cooperation of local Ex-Service Organisations (ESO) and RSL Life Care, the non-aligned Veterans' Centre – Sydney Northern Beaches (VC-SNB) was established. The ESOs included the RSL, Legacy, Vietnam Veterans, National Servicemen and Peacekeepers and Peacemakers. The new centre was an independent and autonomous organisation established to improve the delivery of Pension and Welfare services to all past and current serving Veterans and their dependants, not only on the Northern Beaches but available to anybody, anywhere and anytime. While the RSL sub-Branches in the Northern Beaches area have some 2,200 members, DVA has 4,500 cases in the same area.
The VC-SNB office was established in the War Veterans' Village, Narrabeen with assistance from RSL LifeCare operating on a hub and spoke concept with practitioners in local areas.
The Committee was established with an independent Chairman (Commodore Graham Sloper AM RAN (Rtd), representatives from ESOs and local government and the VC-SNB Manager. The initial focus was on training of pension and welfare officers and establishing a formal administration procedure. The VC-SNB has succeeded beyond all expectations and now has qualified 17 Pension and 23 Welfare Officers with access to Advocates for appeals and mentoring. An emphasis is being placed on qualifying female practitioners.
The VC-SNB has improved access to qualified advice by:
• The establishment of the Veterans' Centre on the Northern Beaches.
• Allocating cases to the most appropriate Pension or Welfare Officers.
• Conducting regular forums for Pension & Welfare Officers in the local area.
• Embracing new technology from DVA to speed up the submission of Claims.
• Actively recruiting and training new Pension and Welfare Officers to service those involved in past and current conflicts
• Providing an easily identifiable initial point of contact for clients
• Consolidating applications for DVA funding.
Development and enhancement of the VC-SNB and subsequent access by additional centres was constrained by lack of guaranteed funding through the DVA Building Excellence in Support and Training (BEST) and of funding for an IT Case Management System (CMS).
Similar Centres in NSW are in the process of being established and will be able to share data and expertise and other National organisations have expressed interest in the amalgamated Centre concept. . A workshop was held in 2014 to familiarise these areas and organisations but further discussions were in abeyance until introduction of the CMS. A scoping study for the CMS has commenced and a further workshop will be held after introduction of the CMS later in 2015.
As part of its program to provide support to the veteran community, the Dee Why RSL Club established a Veterans Affairs Manager and initiated discussions with the VC-SNB on their proposal for the amalgamation of resources to create a holistic regional solution for veterans' services.
These discussions resulted in a Memorandum of Understanding (MOU) being signed on 1st April 2014 whereby the VC-SNB would remain autonomous but relocate to the Dee Why RSL Club who would be the major sponsor and provide accommodation, resources and funding, including immediate provision of finances for the CMS. This support of the VC-SNB will provide opportunities for enhanced support to the veteran community.
Areas of enhancement for the local veteran community include a strong focus towards the engagement and complex case management of contemporary veterans. This is being achieved through the full time centre manager who will deliver a new social and recreational agenda including peer to peer networking of veterans and their families, coffee catch ups as group support and physical recreation and development to assist in their care pathway.
The Centre will deliver a holistic approach to care for any Northern Beaches veteran and/or their family. The proposal from Dee Why RSL Club to be the major sponsor for the VC-SNB is an outstanding initiative from a Club in support of veterans and their families and could be a model for similar operations not only in NSW but nationally.
Mission: Supporting Veterans and their families.
Level 4 Dee Why RSL Club, Dee Why
Phone: 02 9454 4015
Email: info@vcsnb.org.au
Facebook: www.facebook.com/VCSNB
For more information and to keep up to date with future activities like the VCSNB Facebook page: www.facebook.com/vcsnb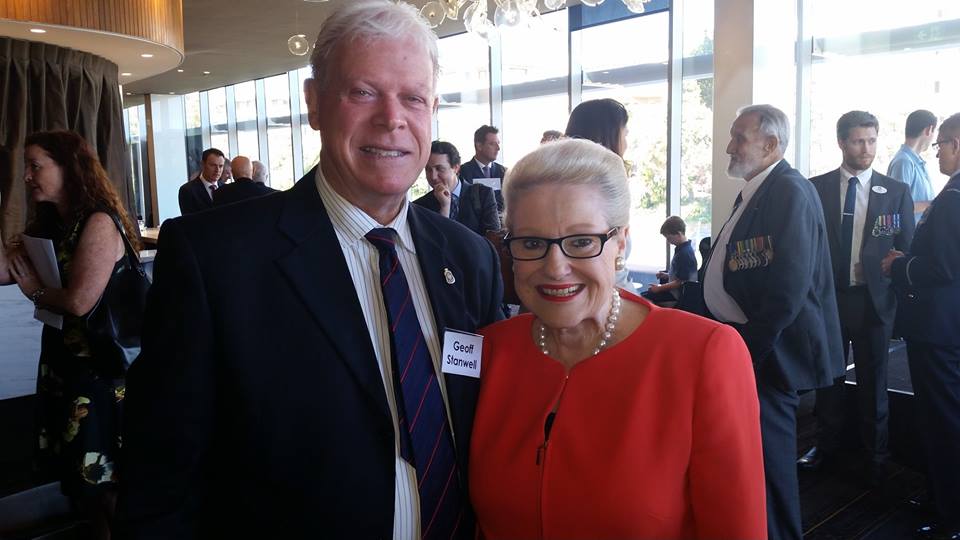 Hon. Bronwyn Bishop, MP For Mackellar with Geoff Stanwell, Public relations, website & social media, Forrestville RSL Sub Branch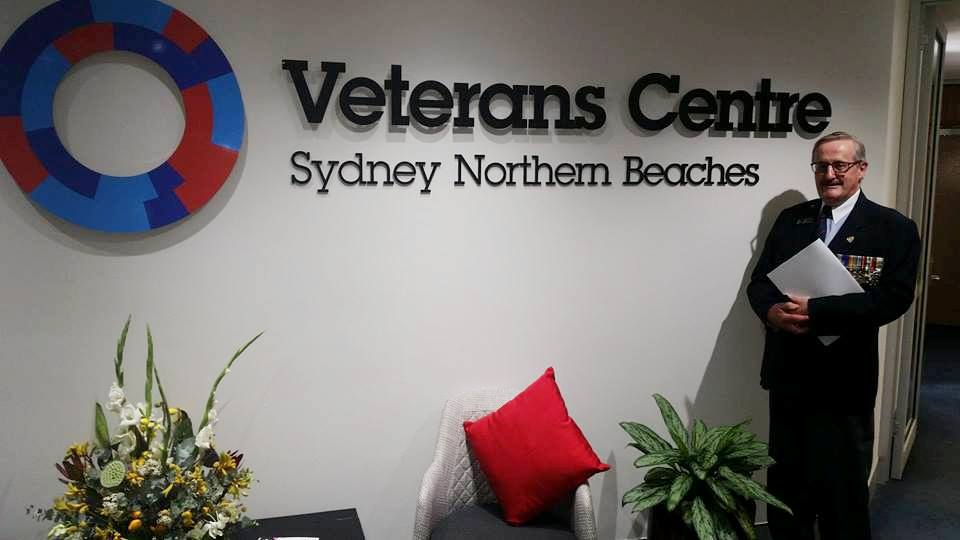 Robin G Tapp, Vice President & Welfare at Forrestville RSL Sub Branch at Dee Why RSL Club
Photos courtesy Geoff Stanwell and Dee Why RSL, 2015.