March 2014 - Val Harrold — Artist and Sculptor
Val Mitten, as she was, migrated from Ireland in 1970.
These days she certainly calls Australia Home — having lived on Sydney's northern beaches for forty-plus years.
She became interested in sculpture whilst studying her Diploma of Fine Arts at The Northern Beaches TAFE in 2005. Painting was her principal interest at the time but, through an elective unit, the sculpture-bug struck — and it fired an enduring passion.
Val says the most difficult aspect of creativity is thinking: Why? and How? — that is, generating ideas or conceptualizing. This process is very personal and draws on life-experience — calling on what the artist wishes to convey and the means she might do that.
She is eclectic in her selection of craft materials: sandstone, limestone, soapstone, wax, bronze and acrylic resins… her overarching concern is the animation of these inert materials — not literally, but via abstracting human form. Interestingly, many of her pieces are of a dual nature: couples sitting talking, couples embracing…. there is a portrayal of human interaction that in turn engages the viewer.
Val has gained a great deal of personal satisfaction working with this theme of duality — and she feels there is much to explore through this apparently 'simple' approach to her craft.
She sees no end to her engagement with sculpture and is in awe of twentieth century heroes such as: Jean Arp, Henry Moore, Barbara Hepworth and Constantin Brancusi… most of whom explored convex volumes — animate and inanimate, sometimes pierced with voids — always abstract to varying degrees and always superbly made.
Learning more about these exemplars is a rewarding reason to travel… broadening horizons, seeking inspiration. Val's motto might be: 'life be in it!'
Here are some examples of Val's sculpture (photos and article: Adrian Boddy)
Contact Valerie at: valeriemitten@gmail.com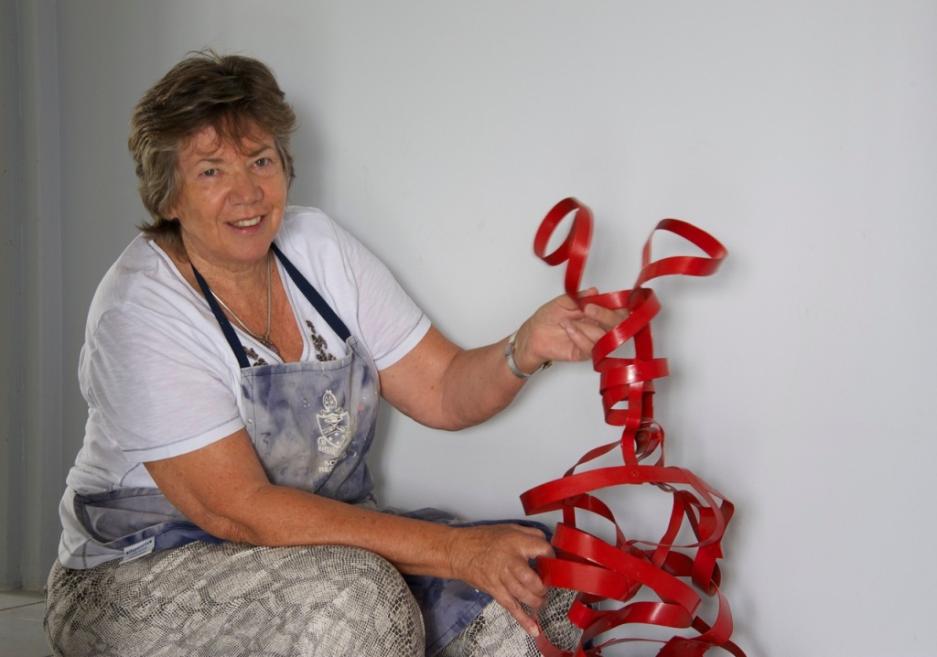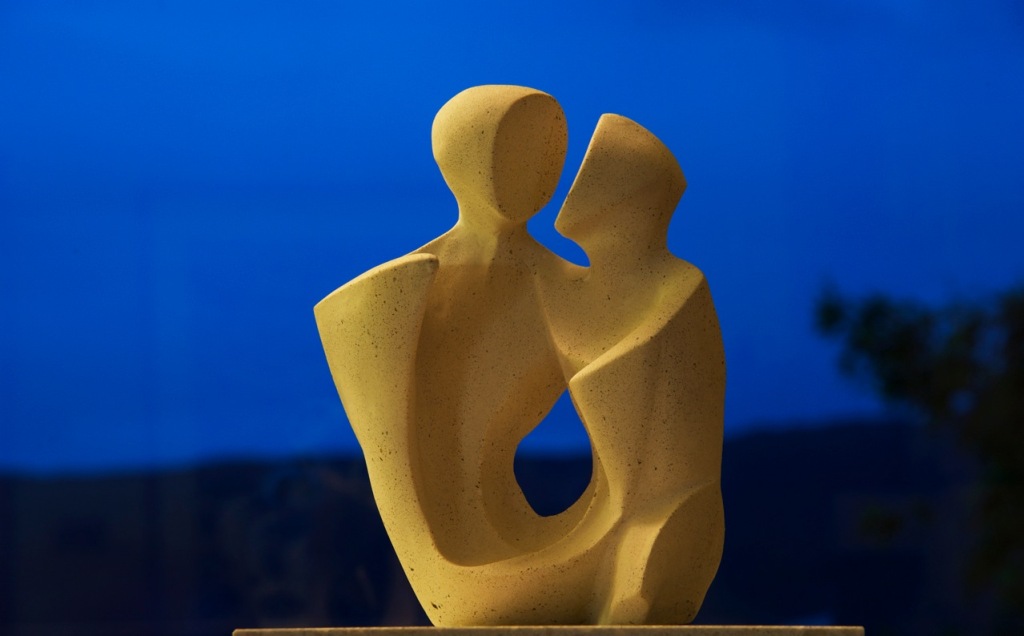 'Togetherness', Acrylic Resin, 2013.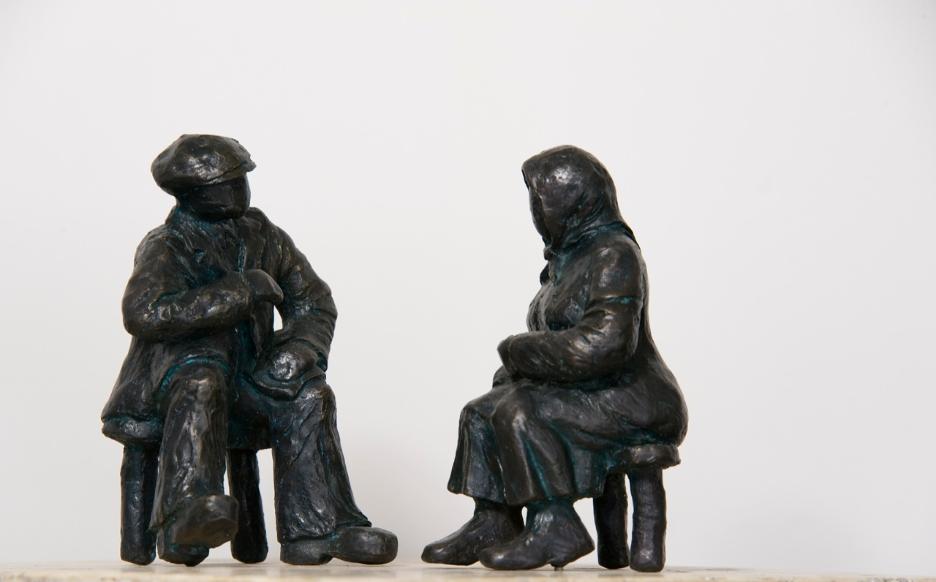 'The Village People', Bronze, 2010.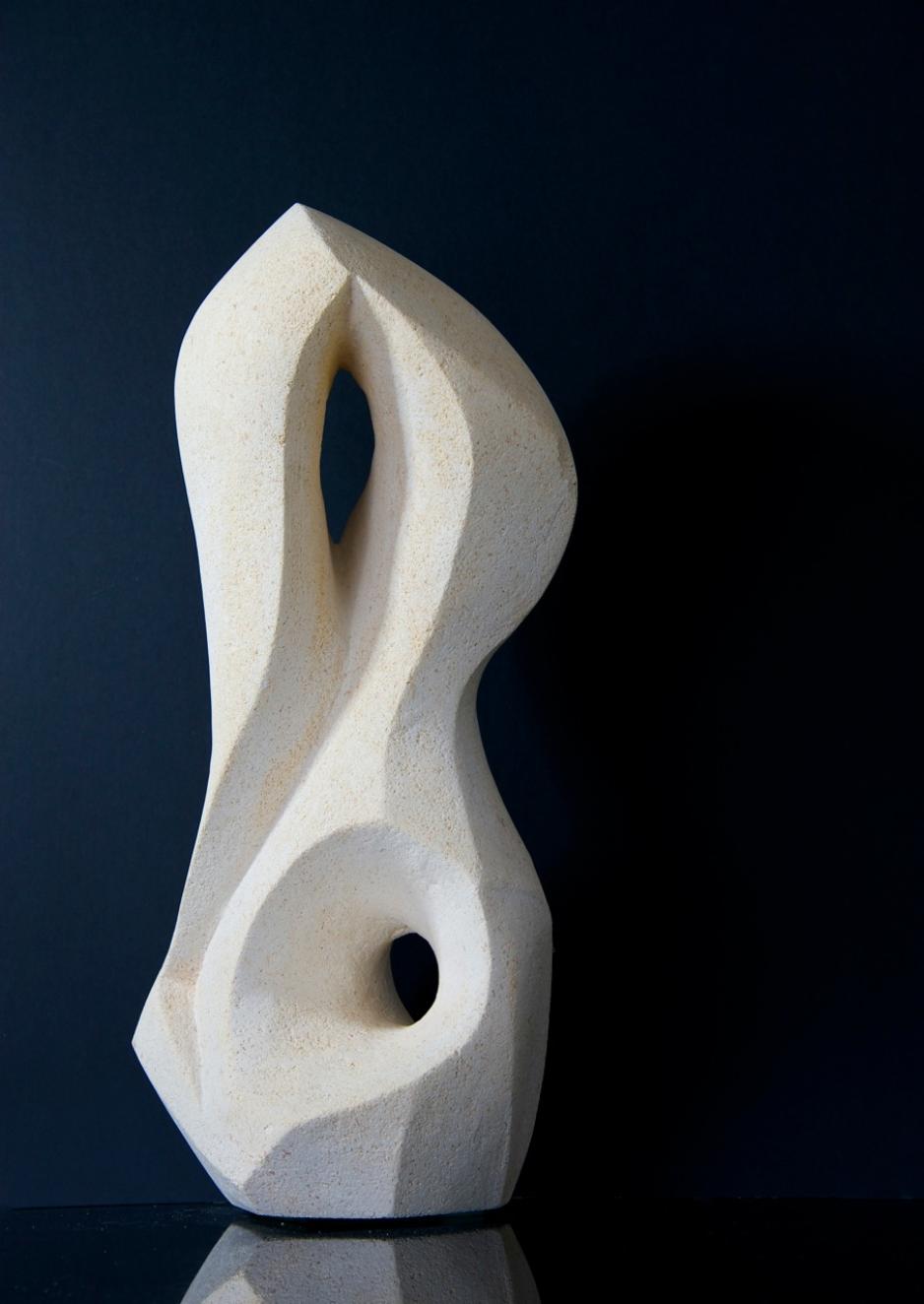 'Limestone Twist', Limestone, 2005.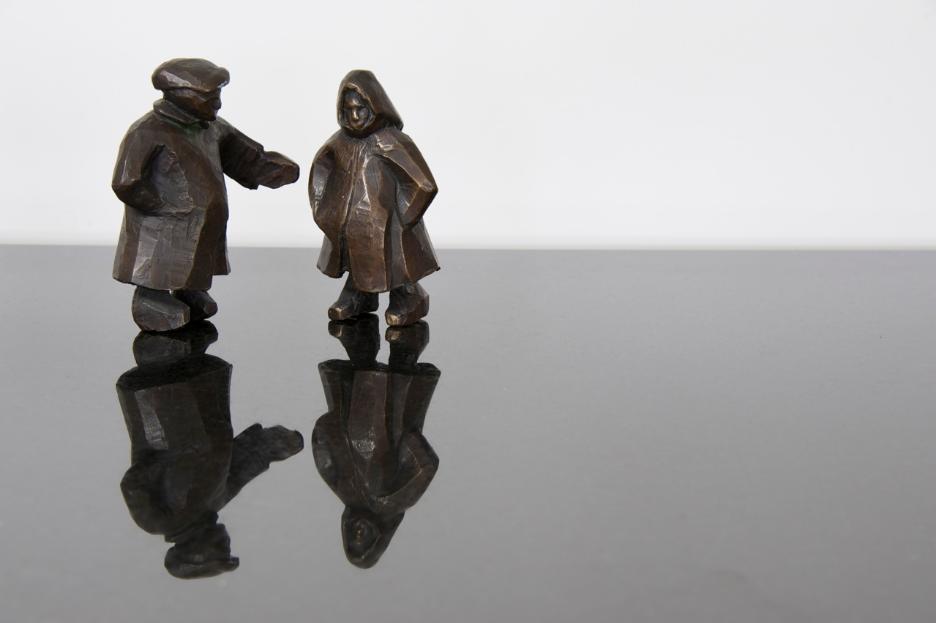 'Eternity', Bronze, 2004.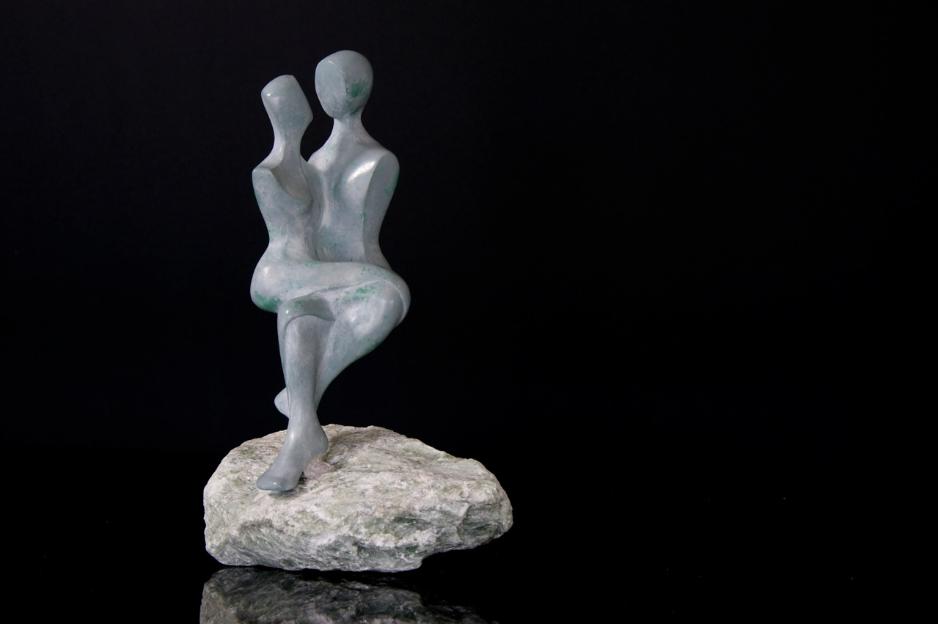 'Love Wrap', Acrylic Resin & Soap stone, 2012.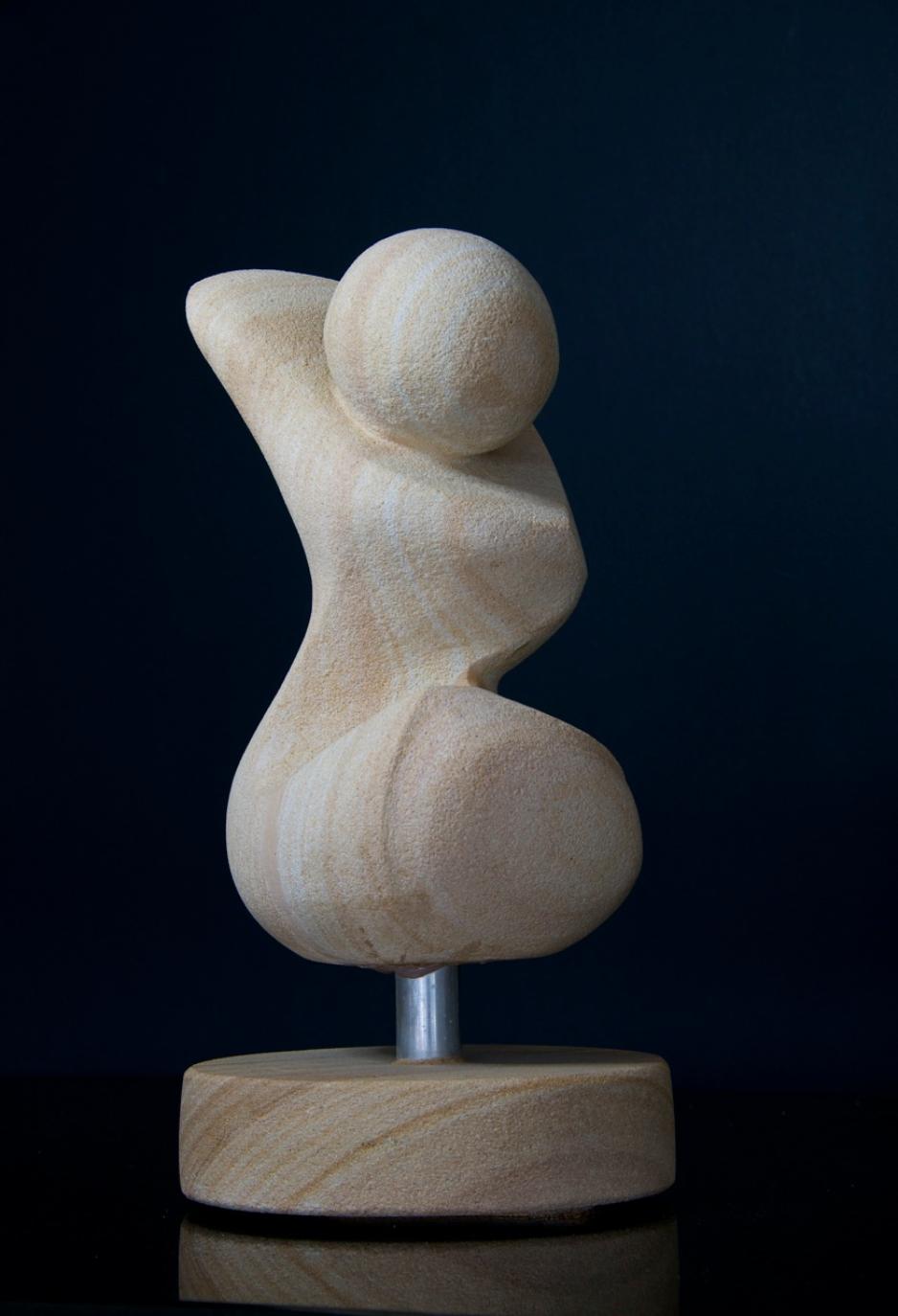 'Sandstone Twist', Sandstone, 2007.
Copyright Valerie Harrold/Adrian Boddy, 2014.