June 2 - 8, 2013: Issue 113
Tracy Ponich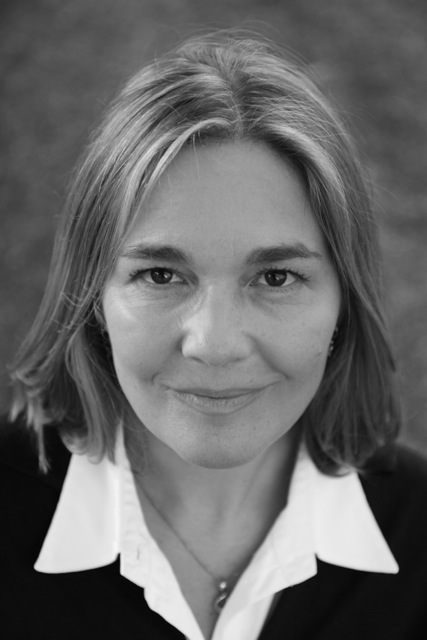 Pittwater has an abundance of artistic talent working in all mediums, sculpture, painting, photography, music, film and theatre, any occupation that requires a coalescing of mind, heart and vision with innate talent. All of these artists have an 'it's work, get working' ethos and will seek out and find opportunities to share their work as they evolve. One of our premier photographers, Tracy Ponich, a Scotland Island lady, is currently displaying her works in Newtown. To open a celebration of Pittwater ladies in June we are privileged to share a small insight into Tracy and her work.
My life
I am a photographic artist living on Scotland Island. I call my photography business, Feathermark, take a look at the website: www.feathermark.com.au.
Currently I have a solo exhibition at the Newtown Library: IT'S SPRING… LOOK CLOSELY (1 May – 30 June 2013), part of Sydney's Head On Photo Festival. This May I was also part of the group exhibition, Add On, one of the main festival events.
My solo exhibition features a group of large-scale macro photographs. It includes, for example, images of unfurling fiddleheads, actually smaller than my fingernail. Two of my favourites are the Lesser Flannel Flower, up close revealing its feathery petals, and the hairy tentacle-like Grey Spider Grevillea. I took many of the Newtown images in Ku-ring-gai Chase National Park, my 'backyard'. So far the feedback has been amazing. These works are clearly not typical of buzzy Newtown. I like to think I've brought a bit of Pittwater to the Inner West.
I started to hike up the fire trails of Ku-ring-gai Chase early in the morning, camera in tow, shortly after moving to Scotland Island at the end of 2009. Locally, I took part in a number of offshore artist events. I also joined the artist collaborative that ran the Gone Fishing Gallery at the Pasadena at Church Point, till the building's closure in January 2012.
Over the last year my work has also incorporated a series of wide angle landscapes, many in black and white. It's literally a giant step back for me, and a very different perspective.
A smaller footprint…
I'm well aware that my photography has an impact on the environment. I'm conscious that my materials, travel, printing and framing processes, and particularly the effort of getting photographs ready to exhibit is my impact, I'm responsible for it.
I try to make a difference, not only to reduce my footprint, but also give back something greater. Through Feathermark I regularly fund the planting of native Australian trees through the not for profit organisation, Trees For Life. Customers help this process along when they purchase Feathermark greeting cards (available through my website). For every 20 cards I print, I fund a tree for habitat, a cause that's close to my heart. My customers tell me they appreciate this. It's a win all around.
More about what I do…
As well as photography, I have a marketing communications business called Blue Glider, started in 2008. While I deliver all manner of marketing and communications work, my specialisation is user experience design on the web. Put another way, it's what makes the web work for all people, all demographics, including those with accessibility issues such as motor and visual impairments.
Since moving to Scotland Island I've also worked with several Pittwater artists, helping them build websites, and giving their art online presence. For me it nicely ties together my passion for artistic activity, my marketing business, and the island community.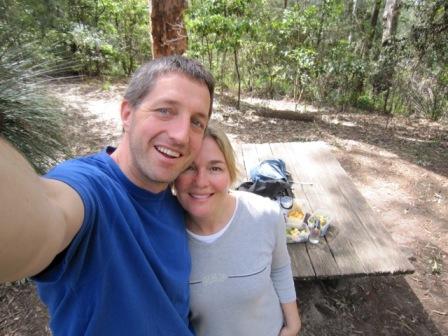 Life on Scotland Island…
I share my life on the island with my husband, Iain Smale, and our two rather energetic Labradoodles. When I'm not spending time with my Canon, and the odd other project that piques my interest, my Blue Glider work focuses on Iain's growing carbon and energy management company, Pangolin Associates. Pangolin is now one Australia's leading sustainability companies.
Going back, where I came from…
I'm Canadian-Australian, a passport-carrying Aussie since 2006. I was born in Edmonton Alberta, Canada's northern-most provincial capital, a true winter city. I moved to Toronto Ontario for just over a decade before leaving Canada permanently. I've also lived in several other places, in the US, Europe, and South East Asia.
I'm the first to admit that my life trajectory has taken the odd twist and turn. As well as a photographer and marketer, I'm a lapsed art historian. My interest in art in the 1990's was academic and curatorial. I worked on a doctorate at the University of Toronto specialising in Italian painting. At that time I also taught a range of art history courses at the university, from Medieval to Modern. That time of my life gave me great opportunities. I worked at MoMA New York, University of Toronto art collections, the Italian Cultural Institute, and had study and research periods in France and Italy.
What was the first thing you photographed?
It was probably Scampy, my pet guinea pig. Seriously, I remember a camera in hand on my first ever trip to San Francisco as a kid. Early travel photography. Shots of Lombard Street.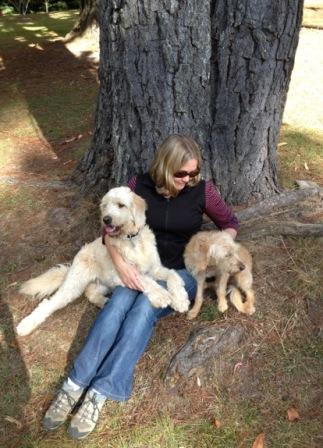 What or who has influenced your work?
I'm inspired all the time by great photographers, great photographs. Stylistically, my study of art history in the 1990's plays a significant part. I try to achieve painterly qualities with the camera. I love images with chiaroscuro – beautifully lit and emerging from black. I don't work in a studio. I do this with natural light and shadow.
What is your favourite photograph by another artist?
I couldn't name a single favourite, but some of the best for me are Nick Brandt's photos out of Africa. He produces incredibly profound, moving images. I saw his work in exhibition in 2012. It was a privilege.
If you could be another creature for a day, furred, finned, feathered or scaled, what would you be and what would you do?
I'm terrible at these sorts of questions. I'll go with a creature I know well, one of my dogs. Play with reckless abandon. Sleep soundly. Eat well. It would be a day without hassle. No stress. A walk in the park.
What is your favourite place or places in Pittwater and why?
My piece of Ku-ring-gai Chase NP. It's a total escape. I especially love the walk up to, and views out over Morning Bay. I also frequent the bush track at the top of Scotland Island. It's a beautiful trail, and unlike the national park, my dogs Jasper and Ruby can keep me company.
What is your 'motto for life' or a favourite phrase you try to live by?
Give back more than you take. The donation of trees through my photography business is one way I try to do this. In May I reached 100 Australian natives planted in managed forests. I have another project planned for 2013-2014 that I hope will make a difference. Watch this space.
Tracy Ponich
Feathermark Photography
www.feathermark.com.au
photos@feathermark.com.au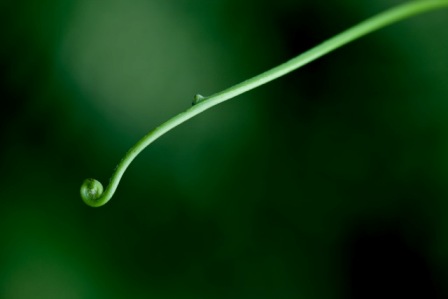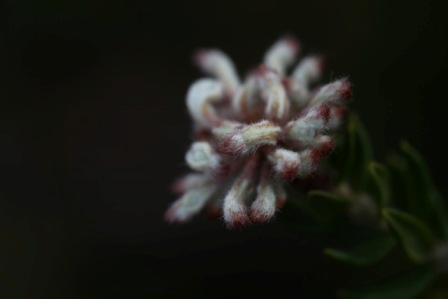 Unfurling by Tracy Ponich. Grey Spider Flower By Tracy Ponich.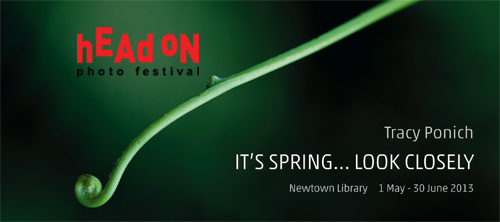 Solo exhibition in Newtown - Tracy Ponich
Head to Newtown and take in IT'S SPRING... LOOK CLOSELY, a Head On Photo Festival 2013 exhibition. Eleven large-scale macro images capture nature's patterns, textures and colour. This is an exploration of the details of spring, sometimes elegant - and sometimes bizarre.
1 May – 30 June 2013: Newtown Library, 8 – 10 Brown Street, Newtown NSW
Add On, a group exhibition of 131 photographers, 131 images, including Scotland Island Photographer Tracy Ponich's work. See quirky, intriguing Add On 2013, one of the main Head On Photo Festival events.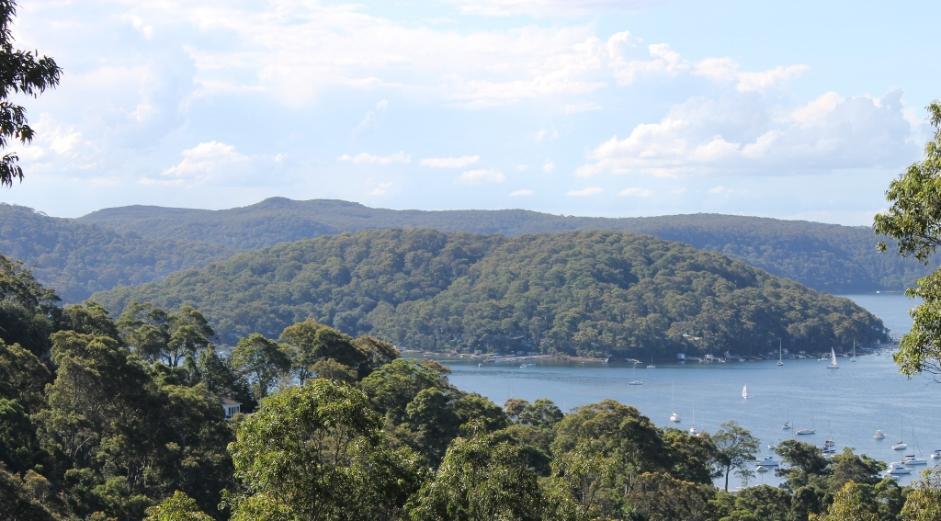 Copyright Tracy Ponich, 2013.