September 15 - 21, 2013: Issue 128
The Mermaids of Palm Beach 2013 Variety, The Children's Charity Bash - from Bankstown to Ballarat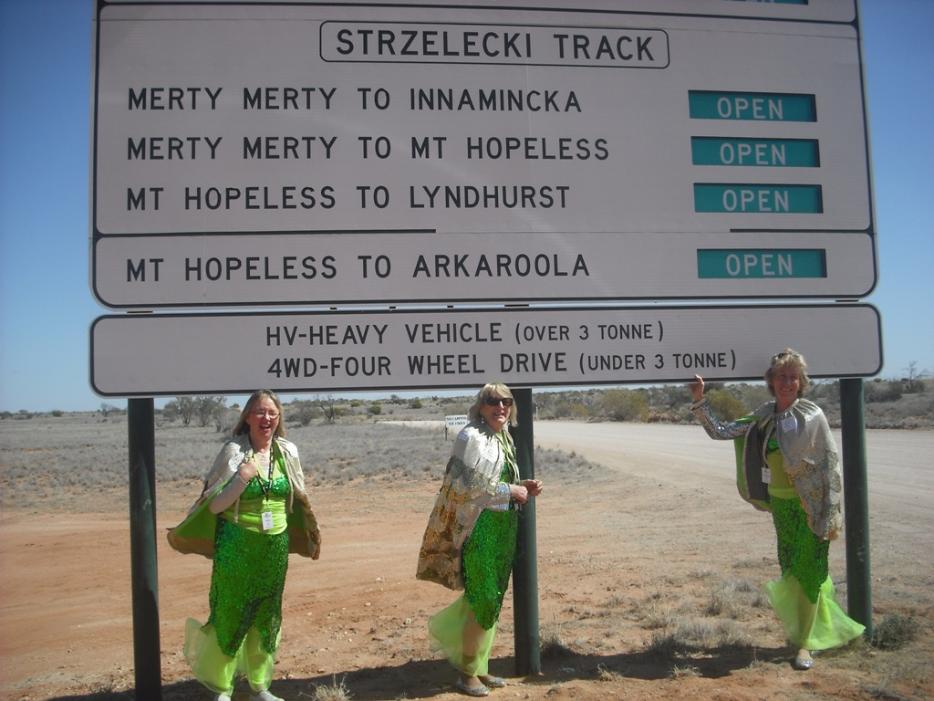 Elyse Cole, Beryl Driver and Viktorija MacDonnell - on the road again!
The Mermaids of Palm Beach 2013 Variety, The Children's Charity Bash - from Bankstown to Ballarat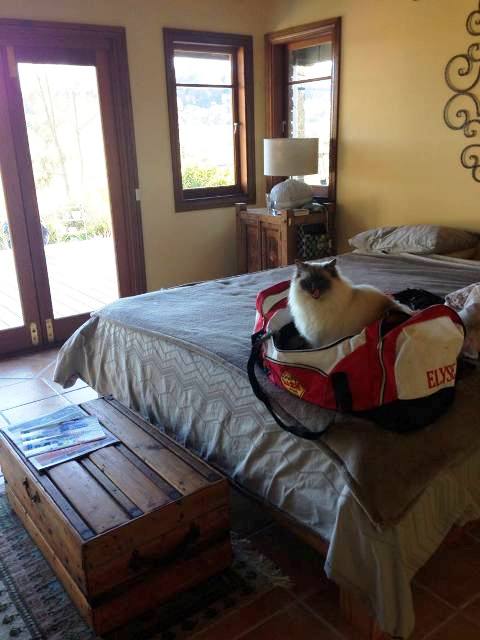 A few photo's of us on the road to Ballarat in this years Variety, The Children's Charity Bash.
We had a wonderful time, however the car not so great!!! On day one in Parkes, we had to decide do we stay in Parkes and get the car repaired or hire a car and continue on with a Nissan Patrol??? Quite easy really, we continued with the Nissan.
We had a trouble free BASH and got to enjoy seeing all the country towns but more importantly the schools and all the kids. They loved us in our outfits and the pilot who flies with us for emergency / pickup/delivery of parts etc. took Beryl for a flight all day on the day we were driving to Innamincka for her 80th birthday treat, she loved it.
The NSW Variety BASH also had a night in Mildura for Beryl and did a "This is Your Life"
It was amazing. Bruce, Beryl's son, rode his motorbike 2,500 kilometres over three days to join us so she was very excited by it all. The car was finally repaired and delivered to us in Mildura by one of the extraordinarily generous Bashers with absolutely no cost to us as he "loves Beryl"!!!!
This year we had the best food of any Bash I've been on so we were very happy. We had great entertainment each night and all in all it was very successful.
Beryl raised over $22,000.00 and the NSW 2013 Bash raised a total of 2 MILLION DOLLARS!!!! Extraordinary in these tough times. It will be very well spent.
Our trip home was uneventful as all problems with the car have been solved and she's ready for 2014!!!!
In Text Pixcture: Shiloh packing self - ready to go on bash.
Words and Pictures courtesy Elyse Cole, Mermaid of Palm Beach and Esa Thomas.
_________________________________________________________________________________________
A Wrap up from the Variety, The Children's Charity website on the 2013 – NSW Bash
VARIETY NSW DICK SMITH BASH 2013
WELCOME to the 2013 Variety and Dick Smith NSW B to B Bash, Australia's most successful charity motoring event.
This year there was a spectacular start from Dick Smith's head office in Chullora (almost Bankstown!) where we had live weather crosses with the Today show, kids from local schools attend and loads of entertainment from our colourful Bashers. From there the Bashers set off on the 11 day adventure, travelling through FOUR different states, visiting rural towns and schools along the way, all in celebration of a years' worth of fundraising for Variety and Aussie kids in need.

WHEN. WHERE. HOW FAR?
Day 1. Thursday 22nd August. Bankstown to Manildra to Nyngan = 608Ks
Day 2. Friday 23rd August. Nyngan to Wanaaring to Tibooburra = 648Ks
Day 3. Saturday 24th August. Tibooburra to Cameron Corner to Innamincka SA = 417Ks
Day 4. Sunday 25th August. Innamincka to Cordillo Downs to Birdsville Qld = 417Ks
Day 5. Monday 26th August. Birdsville to Mungerannie to Leigh Creek SA = 636Ks
Day 6. Tuesday 27th August. Leigh Creek to Curnamona Station to Peterborough SA = 636KS
Day 7. Wednesday 28th August. Peterborough to Morgan to Mildura Vic = 455Ks
Day 8. Thursday 29th August. Mildura to Pinnaroo to Horsham Vic = 526Ks
Day 9. Friday 30th August. Horsham to Ballarat = 250Ks
Day 10. Saturday 31st August Planned day activities and Final Night Dinner
Day 11. Sunday 1st September Breakfast and Parade at the Ballarat Historic Festival of Motoring
TOTAL DISTANCE = 4,425Ks
Variety – The children's Charity: http://www.variety.org.au/NSW/About-us/Vision--mission/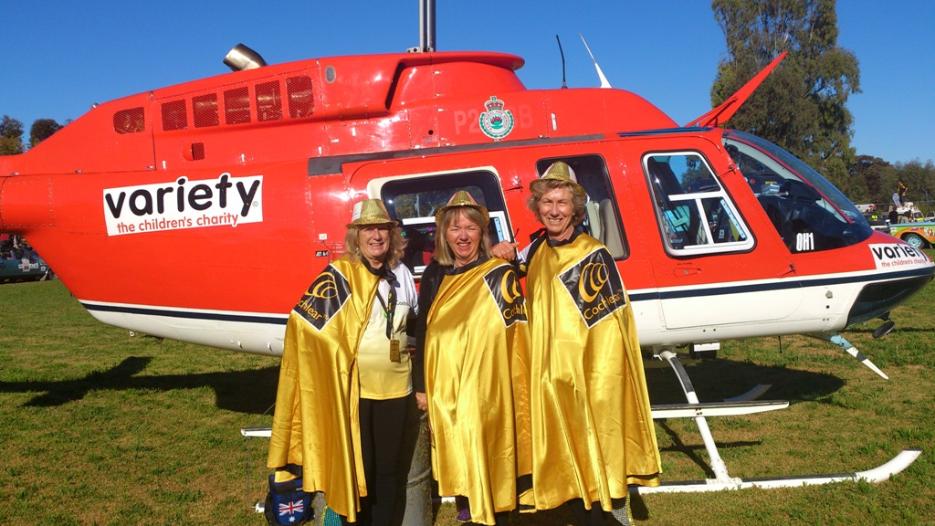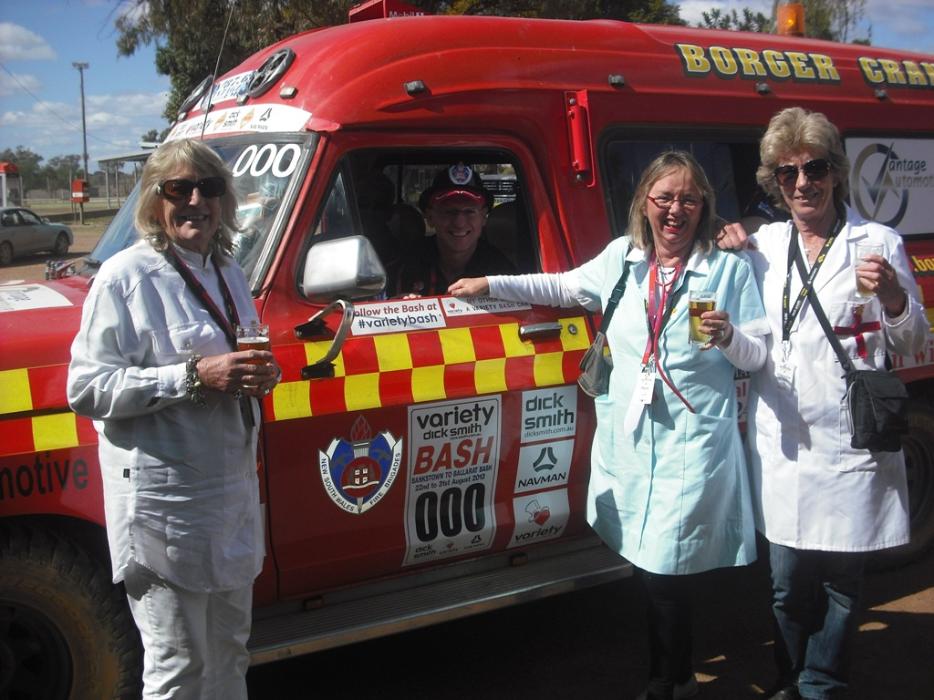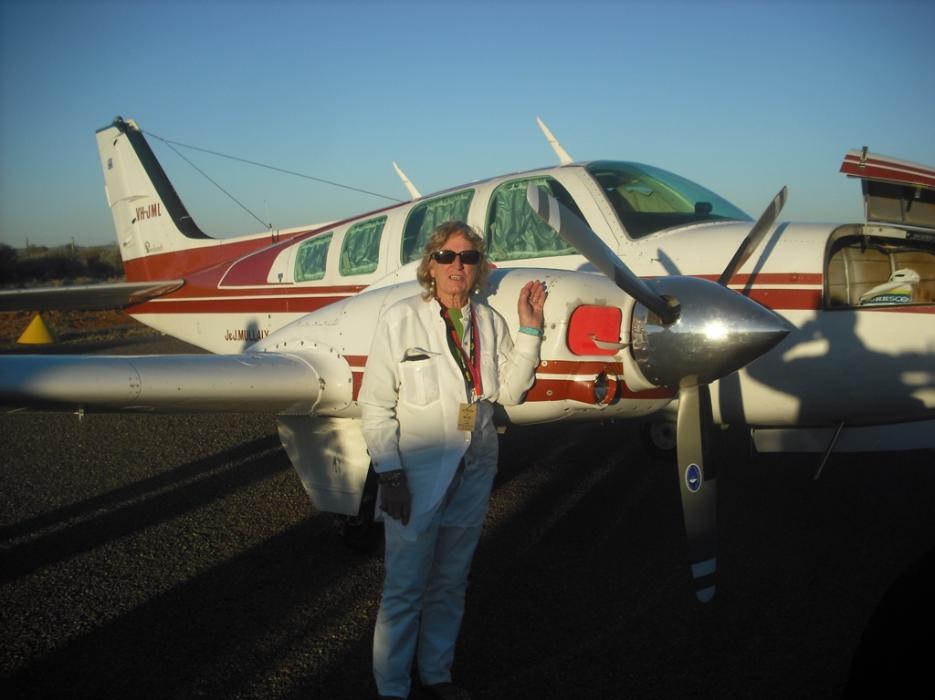 Making the kids smile: Variety Bash Episode 2 – by Nurofen Australia - Published on 23 Aug 2013
The Bashers know how to bring joy to the kids they visit at each stop. Check out their first school stop, in Manildra.
The Bashers in Ballarat: Variety Bash Episode 13
Bash Kick-Off - Stuart Telfer's Story: Variety Bash Episode 1 Published on 22 Aug 2013
Meet head honcho and Variety Bash veteran, Stuart Telfer. With 24 Bash's under his belt, he knows firsthand what it is about the exciting 4,400km adventure that keeps the Bashers coming back year after year.
The Bash doctor's story: Variety Bash Episode 5 - Published on 25 Aug 2013
Dr Andrew Berry AM is the official Variety Bash doctor. For 25 years, he's had a birds-eye view of the 4,400km event - getting to know the people of the outback and the people of the Bash. Find out what he loves about his job in this video.