Teresa Cutter
the healthy chef
Vibrant. Intelligent. Compassionate. Dynamo.
As an advocate of living life to the full, Teresa Cutter, proprietor of the Healthy Chef Café in Avalon, epitomises many of the attributes residents of Pittwater hold in common. A love of all good things; great Australian food produce, the sea and the bush, and doing the best you can in whatever you undertake. With Mother's Day being celebrated today Teresa kindly agreed to be our second May Lady and share what she would cook for mum today.
Teresa Cutter "The healthy chef" is one of Australia's leading authorities on healthy cooking. A qualified chef with over 20 years experience, fitness trainer as well as studying nutrition at Deakin university, Teresa has combined her knowledge on food, diet and exercise to specialize in developing healthy recipes for people who love food, who love to eat and who have made a conscious decision to maximize their health and well-being. The healthy chef is not about deprivation, it's a realistic approach to healthy eating that will last a lifetime.
Teresa has written four healthy cookbooks her latest release is called "The 80/20 diet" (available at www.teresacutter.com). Teresa is currently writing her 5th healthy cook book due for release 2012 with Murdoch books. Teresa also contributes to Women's Health magazine, fitness first, ultra fit and house + garden magazine. Teresa is the executive chef and creator of the healthy chef in Sydney. Her plan is to open one more across Australia and encourage people to eat and cook healthier. The healthy chef FOOD RANGE is due for release September 2011. Her hobbies are kickboxing, submission wrestling, cooking and road cycling.
Why did you choose Avalon as the place for your Healthy Chef Cafe ?
I chose Avalon to be the perfect place for the first healthy chef, as our philosophy was a good fit for the demographic. Most people in Avalon have an active healthy lifestyle. They surf, swim, cycle, do yoga and enjoy the outdoors, most people are in tune with their health and well being and can recognize the benefits of healthy eating.

What is your favourite thing about Pittwater or the Northern Beaches ?
What I love most about the Northern Beaches is the space and fresh air. You can jump on your bike and cycle to Akuna Bay, Take a run on sandy beaches, go fishing or just kick back and relax !

What is your ideal Mother's Day breakfast or lunch?
The most popular dish in my café are the soft poached organic eggs with avocado, roast tomato and Persian feta as well as " the egg white omelette" For lunch it's the apple poached salmon with zucchini noodles and the Detox salad that makes a perfect Mother's day dish.
If I was cooking at home for family, I would steam or poach some lovely Atlantic salmon or Blue eye, then coat in freshly chopped lemon scented garden herbs , drizzle with a lemon vinaigrette to finish it off.
For sides I would have a few plates of fresh green vegetable sides like sautéed kale or spinach, beans, brussel sprouts as well as Roasted pumpkin dusted in a little cinnamon and a lovely bowl if salad leaves drizzled with a light olive oil vinaigrette. Dessert would be a simple red apple crumble infused with a little orange and vanilla then topped with almond crumble or a plate of fresh figs, cut in half, drizzled with a little honey and scattered with pistachio.
Basing your meals around vegetables, fruit and lean protein is the perfect way to eat and ensures you get your quota of protein, low GI carbs and the important essential fatty acids like DHA from fish.
What is your 'motto' or creed for life ?
Focus on what goes into your mouth and your body every day. You are what you eat and If you eat garbage, you'll look and feel like garbage - it's as simple as that.
We are all responsible for what we put into our mouths….This is why it is so important to think about what you put into your mouth every time you eat and drink and whether it makes a positive or negative effect to your body. Making every meal an opportunity to make a healthy choice is vitally important. A change in diet can bring about a change in health – it's about going back to basics….fresh unprocessed food, seasonal food, avoiding pesticides, preservatives, processed food, refined sugars and trans fats. Just by making a few simple changes to the ingredients you choose, how you cook it and your portion size you can make improvements to your health that can last a lifetime.
Future plans.
Very excited as I have a new healthy chef food range that will be out in the next 3 months – focusing on functional food that's good for the body. Also we are scouting locations to build healthy chef 2.
Copyright Pittwater Online News, 2011.
All Rights Reserved.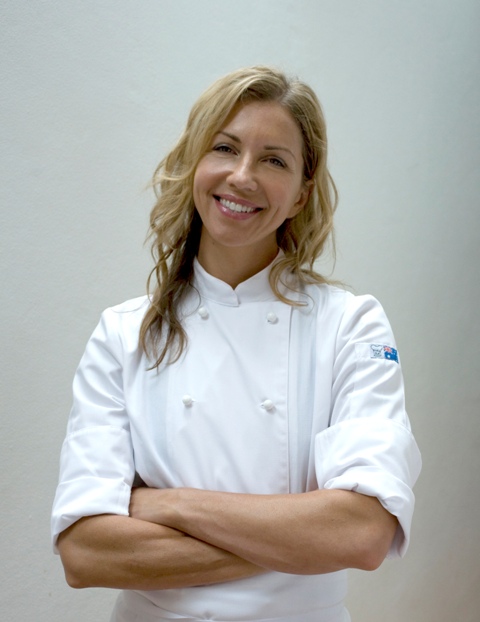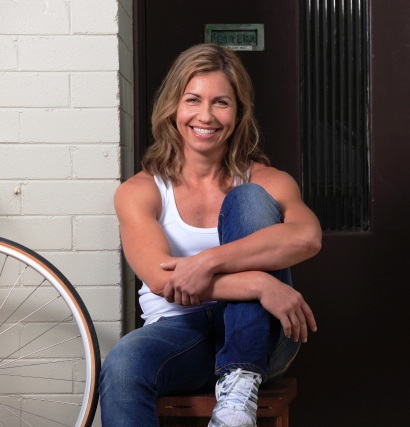 Achievements
• Qualified chef 20 years experience
• Internationally accredited personal fitness trainer
• Creator of "the healthy chef brand"
• Consultant healthy recipes and diet.
• Celebrity TV Chef, The Today Show, Good Morning Australia, Fresh TV, A Current Affair, Sunrise.
• Freelance healthy food writer to women's health magazine, ultra fit, BSc magazine, House & Garden +
fitness first magazine.
• Author of 5 health related books Bite Me / The Anti Ageing Cookbook / Fit Food / The 80/20 Diet +
101 ways to lose weight.
• Certified healthy cooking trainer (certificate in training and assessment)
• Certified boxing / kickboxing trainer
• Gold Medal Salon Cullinare winner.
• Awarded apprentice chef of the year 2 times in a row.
• Placed 2rd in the Australian national fitness figure body shaping (NABBA)
• Bronze Medallion in Surf Life Saving
• Silver medallist in the South West Games for road cycling