April 20 - 26, 2014: Issue 159
TEDxSydney at the Beach 2014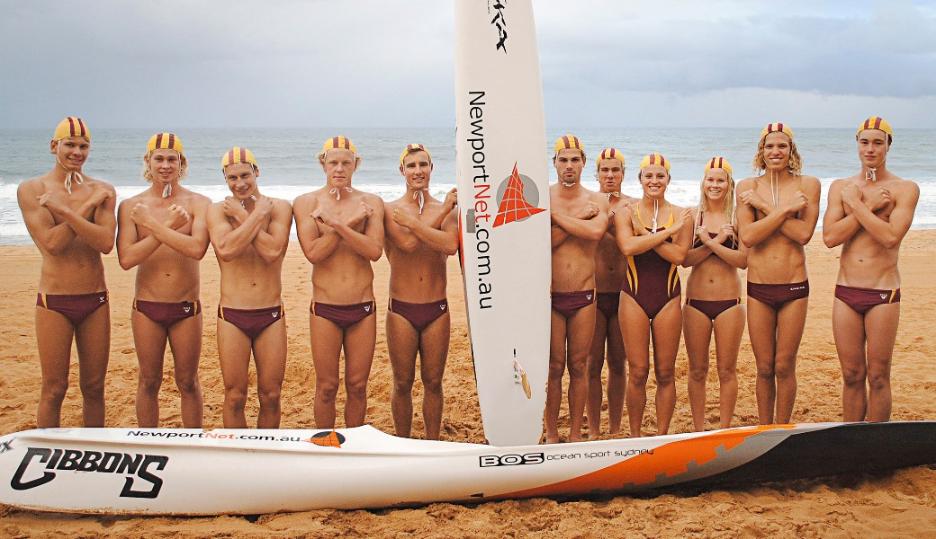 Newport Kinghorn Surf Racing Academy members left to right: Cody Marr, Ollie Signorini, Jackson Borg, Lachlan Reid. Peter Euers, Max Brooks, David Euers, Bella Boyce, Elli Atkinson, Darcey Marr, Ejay Bramervaer - image courtesy Big Review TV.
TEDX MARKS THE SPOT AT NEWPORT
On Saturday April 26, the doors of NewportNet, the Northern Beaches first co-working space will open to the local community to experience live video coverage of TEDxSydney beamed direct from the Sydney Opera House. Pittwater Mayor Cr Jacqueline Townsend will officially open the TEDxSydney At The Beach satellite event.
"We are proud to be able to bring such a highly anticipated event to the Northern Beaches community," said NewportNet Founder Karen Bond.
"We have such a rich, diverse and creative group of business owners and entrepreneurs here on the beaches, so we are thrilled to be able to host this official TEDx Satellite Event and open it up to the whole community," Bond said.
Sold out each year since inception, despite the requirements to apply to attend, TEDxSydney has become the leading pipeline for the propagation of Australian ideas, creativity, innovation and culture in Australia and to the rest of the world.
As one of TEDxSydney's first satellite event organisers for 2104, NewportNet is welcoming the local community to experience thought provoking ideas, compelling stories and breathtaking musical and stage performances live on two big screens, free of charge. TEDxSydney will include talks from Nikon-Walkley, award winning photographer Barat Ali Batoor, New York Times winning author Adam Alter, brain imaging scientist Richard Banati, mathematician Clio Creswell, ex NSW State Coroner Mary Jerram, best
selling author David Kilcullen, entrepreneur and Skateistan founder Oliver Percovich, autistic artist Tim Sharp (and mum Judy), environmental campaigner Barry Traill, Neuro-ethicist Nicole Vincent, disability advocate and comedian Stella Young and Mark Zusak, author of the New York Times best selling novel "the Book Thief" among others.
Pittwater Mayor Cr Jacqueline Townsend will join with other VIPs to participate in networking, debate and discussion with the Northern Beaches community. NewportNet a passionate sponsor of the Newport Kinghorn Academy will also be collecting public donations for the charity at the event. TEDxSydney At The Beach will run from 8.30am – 7PM in four sessions.
Entry is free but is by ticket only. Tickets are available online at http://tatb.eventbrite.com.au
WHAT: TEDxSydney At The Beach
WHERE: NewportNet, Level 2, 341 Barrenjoey Rd, Newport
WHEN: Saturday 26 April 2014, 8:30am-7pm
TICKETS: Free event, but tickets required, go to www.newportnet.com.au